Students and professionals might use different presentation makers to serve their various purposes. For example, students working on science topics would like to design their templates with a more intelligent, simple, formal, and monochrome style, while marketing students desire a more creative, embellishing, and colourful style.
After deciding your specific template theme to work on, you can utilize a suitable presentation tool to support your presentation. Prezi might come to your mind at first, but plenty of Prezi alternatives would convey your idea in the most effective and captivating way.
So, it is time to check out what are the five best Prezi alternatives, and some of them might give you a big astonishment.
| | |
| --- | --- |
| When was Prezi created? | 2009 |
| What is the origin of Prezi? | Hungary |
| Who created Prezi? | Adam Somlai-Fischer, Peter Halacsy, and Peter Arvai. |
Overview about Prezi – Check out few alternatives to prezi as below!
Table of Contents
More Engagement Tips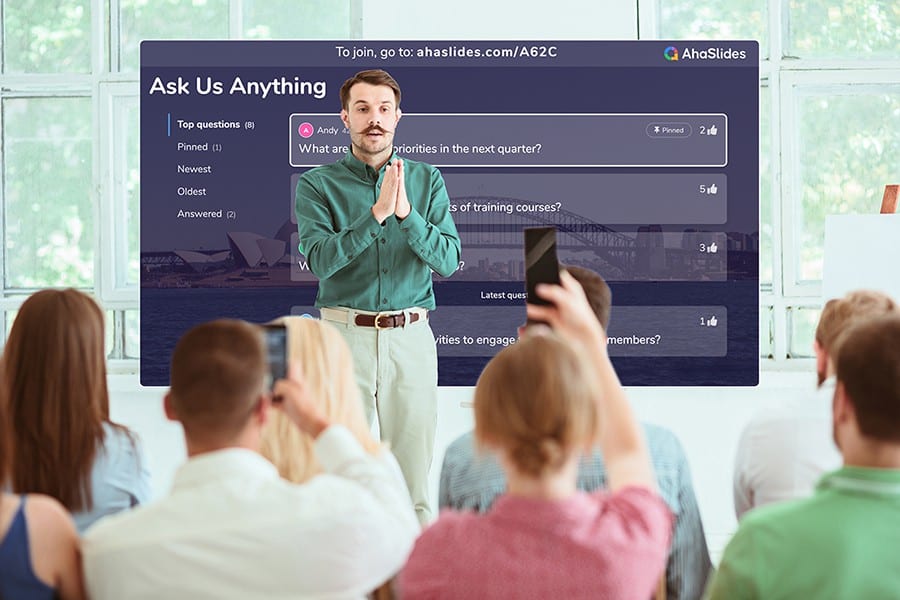 Looking for a better engagement tool?
Add more funs with best live poll, quizzes and games, all available on AhaSlides presentations, ready to share with your crowd!
🚀 Sign Up for Free☁️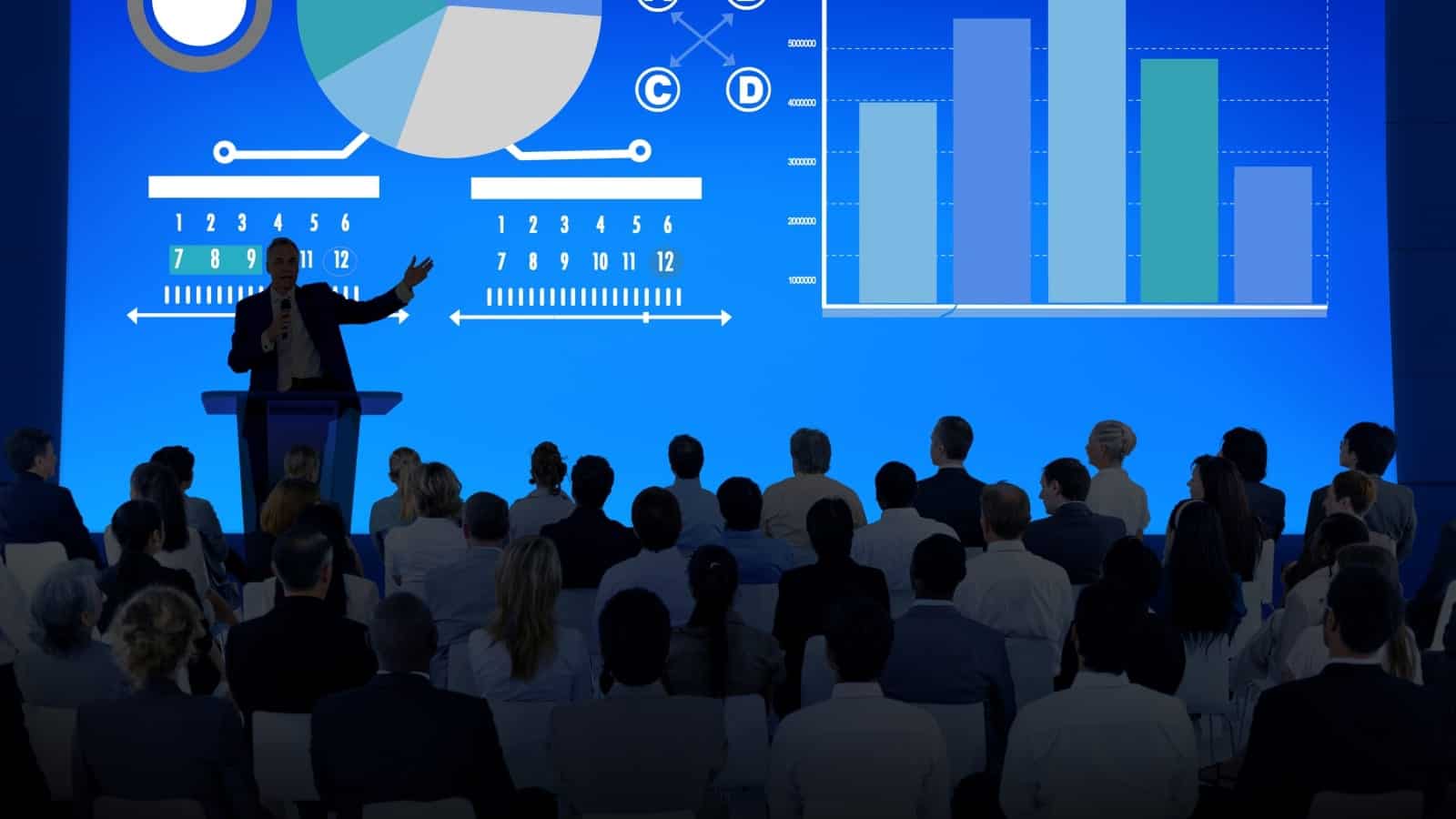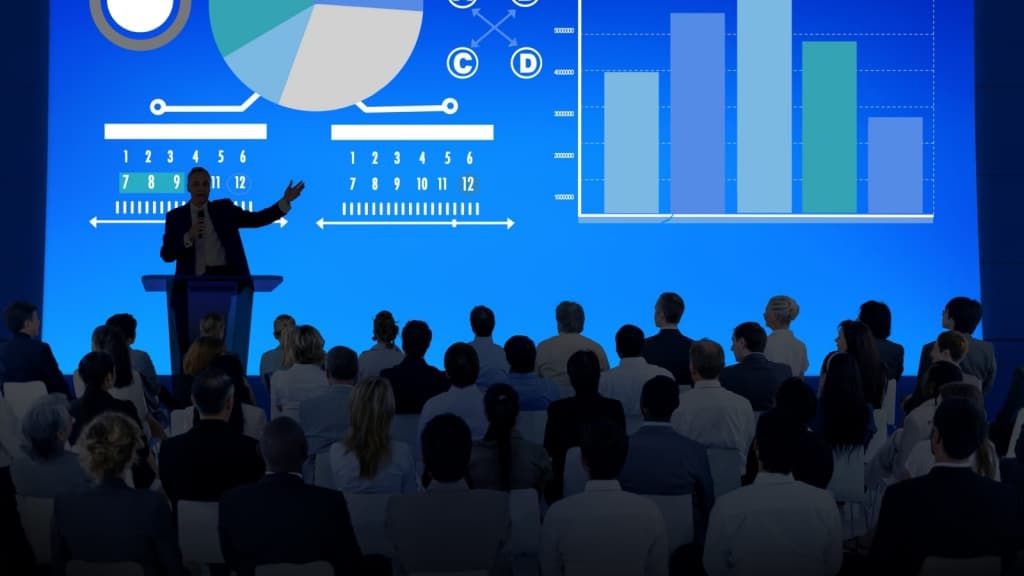 1. Canva – Prezi alternatives
For many users, Canva is an amazing photoshop editor for beginners to use for less complicated projects. Canva is primarily a graphic design platform that allows users to create visual content such as social media graphics, posters, infographics. However, its presentation-related feature is also a good try.
So, how can Canva be a good Prezi alternative? Canva's presentation mode allows users to present their designs in a slideshow format, complete with animations and transitions. While it may not have the same level of interactivity and customization options as Prezi, Canva can be a good choice for creating visually appealing and engaging presentations that are easy to create and share.
Canva offers a wide range of pre-designed templates and graphics that users can customize to fit their needs. This can be helpful for those who want to create a professional-looking presentation quickly without spending too much time on design.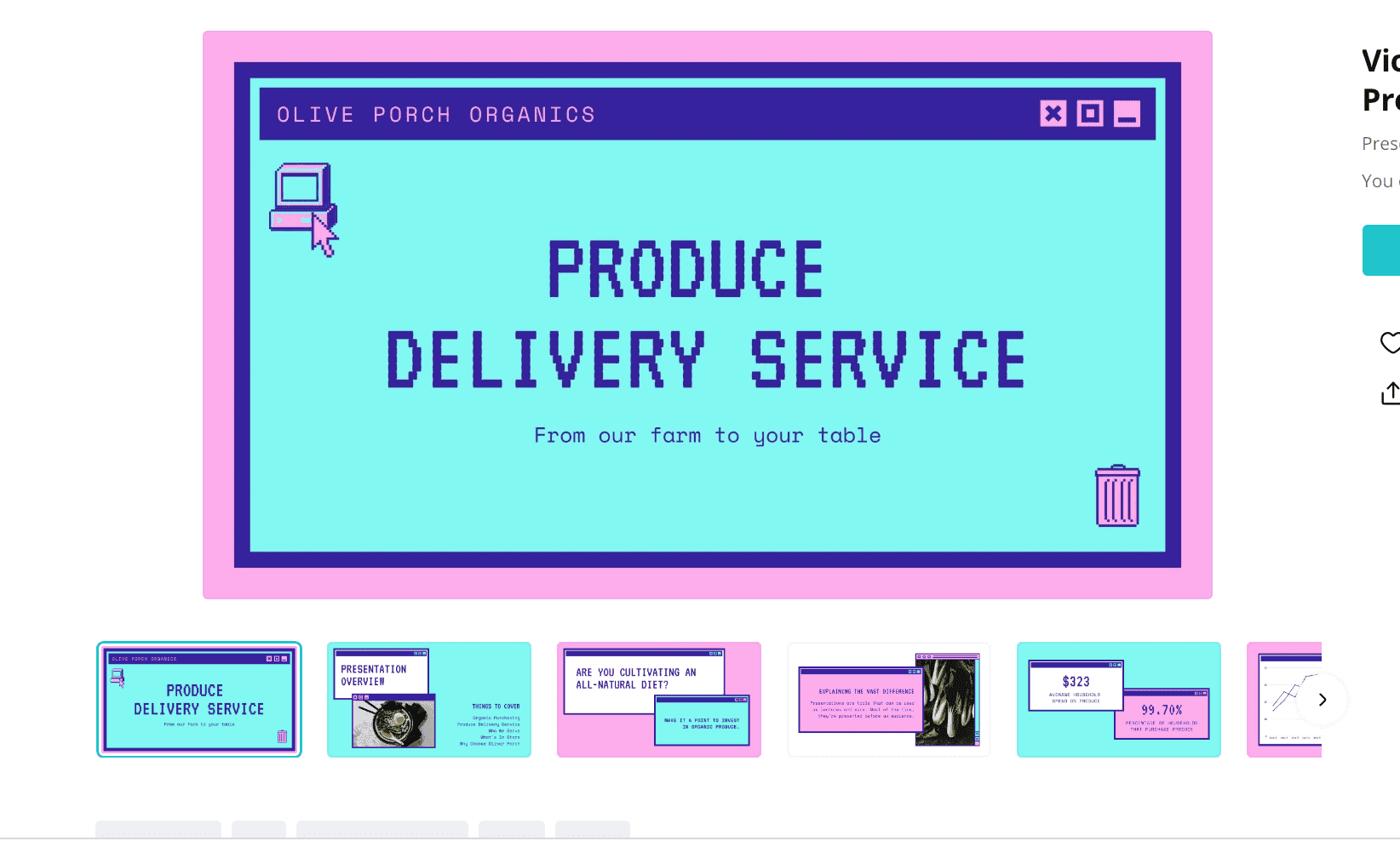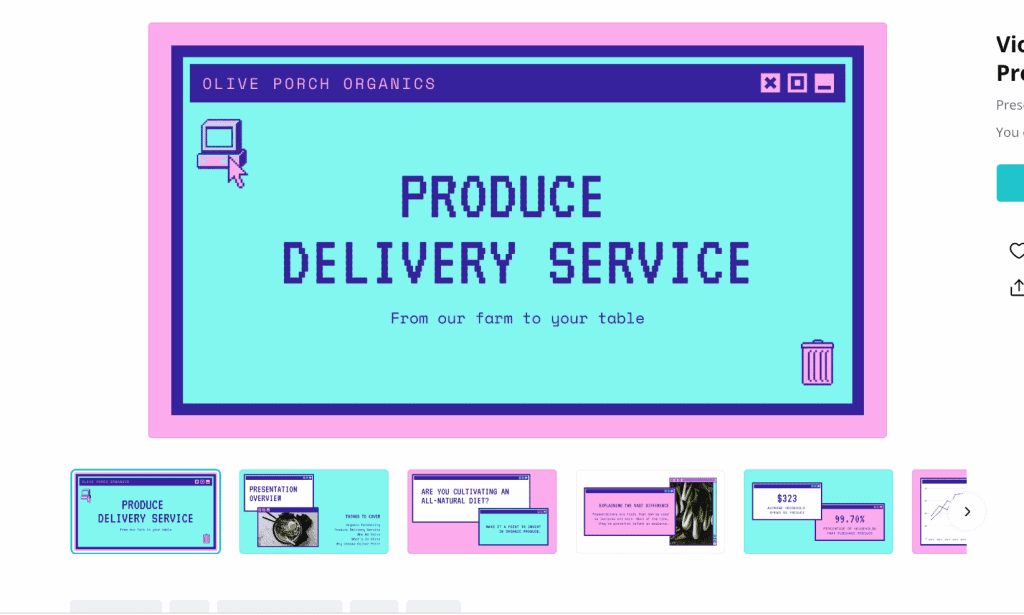 2. Visme vs Prezi alternatives
If you are looking for free Prezi alternatives (prezi kostenlose alternative), you can consider online presentation tools like Visme.
One of the unique features of Visme is the ability to add interactive elements to your presentations, such as clickable buttons, embedded videos, and pop-up windows. This can be especially useful for creating engaging and interactive presentations that keep your audience engaged and interested.
Besides, Visme's drag-and-drop interface makes it easy to create custom designs, and its collaboration features allow multiple users to work on the same presentation at the same time.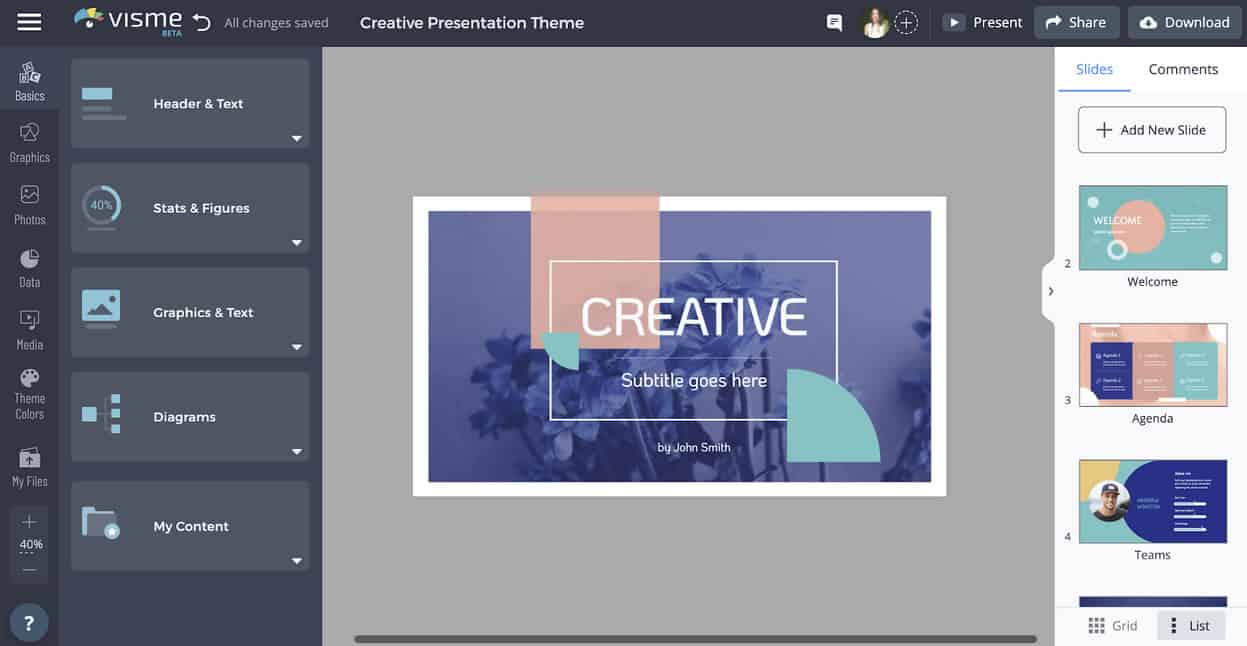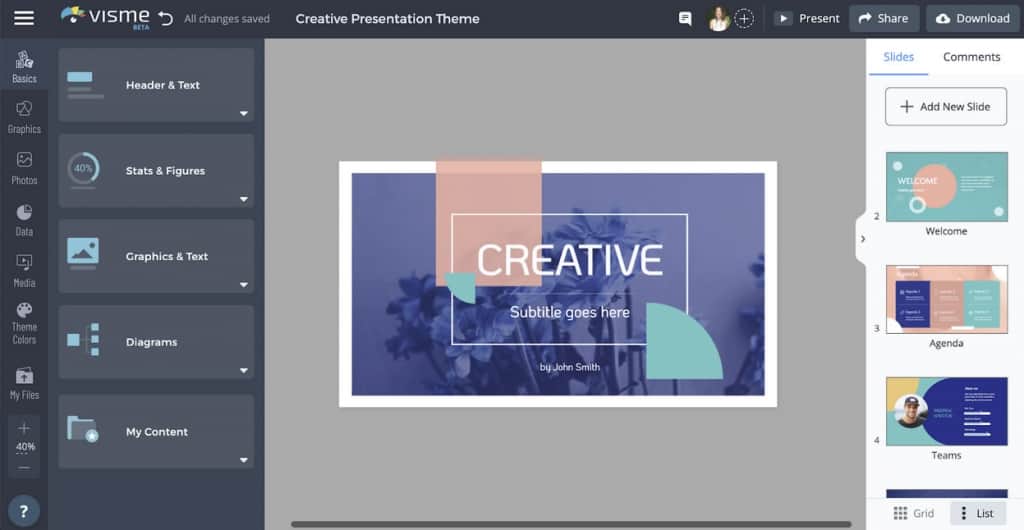 3. Sparkol VideoScribe – Prezi alternatives
Among many websites that are similar to Prezi, you can check Sparkol Video Scribe. Like other Prezi video alternatives, you can use Sparkol as a whiteboard animation software to create engaging and dynamic presentations through animated videos.
VideoScribe allows users to create animated whiteboard-style videos using a variety of images, shapes, and text elements. This can help make presentations more engaging and memorable, as viewers are more likely to remember visuals than plain text.
Additionally, VideoScribe offers a range of features that can help users create presentations that are tailored to their needs. For example, users can add voice overs, background music, and sound effects to their videos to make them more engaging. They can also customize the animation style and speed, and adjust the timing of each element to ensure that their message is conveyed effectively.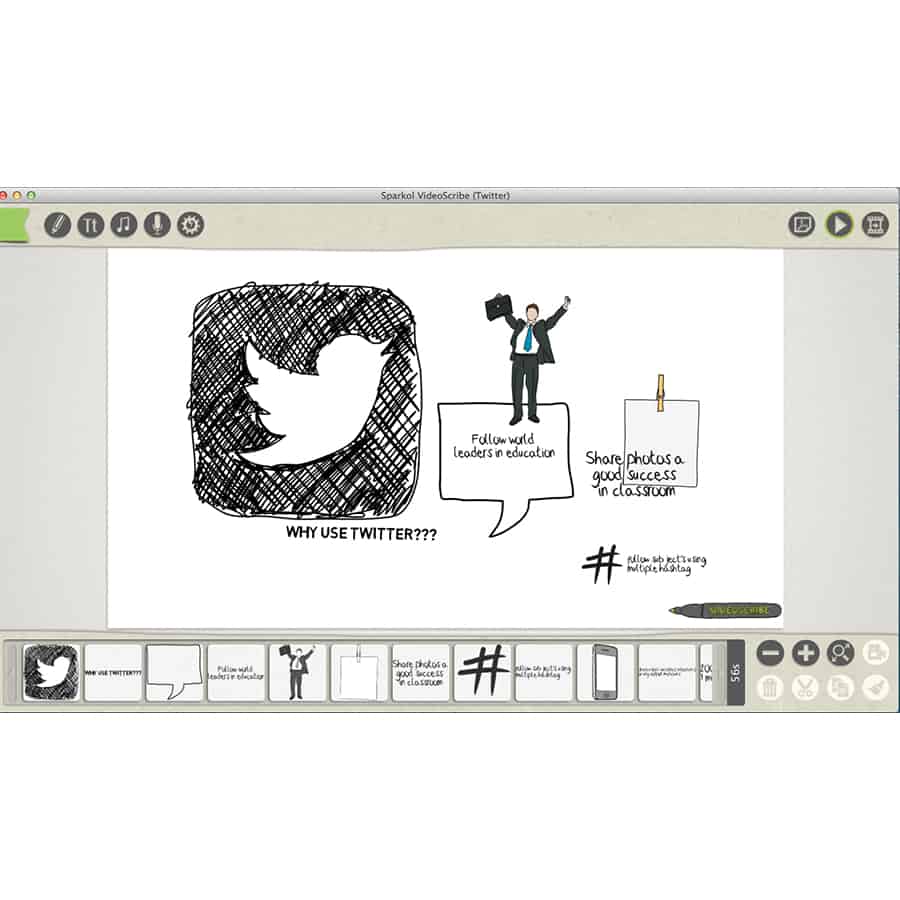 4. Moovly – Prezi Alternatives
When it comes to seeking alternatives to presentation platforms like Prezi, you can think of using Moovly which allows you to create and customize professional-looking animated videos and other multimedia content and presentations.
Moovly's platform is designed to be intuitive and user-friendly, even for those who have little or no experience with animation or multimedia production. This makes it accessible to a wide range of users, including educators, marketers, and business professionals.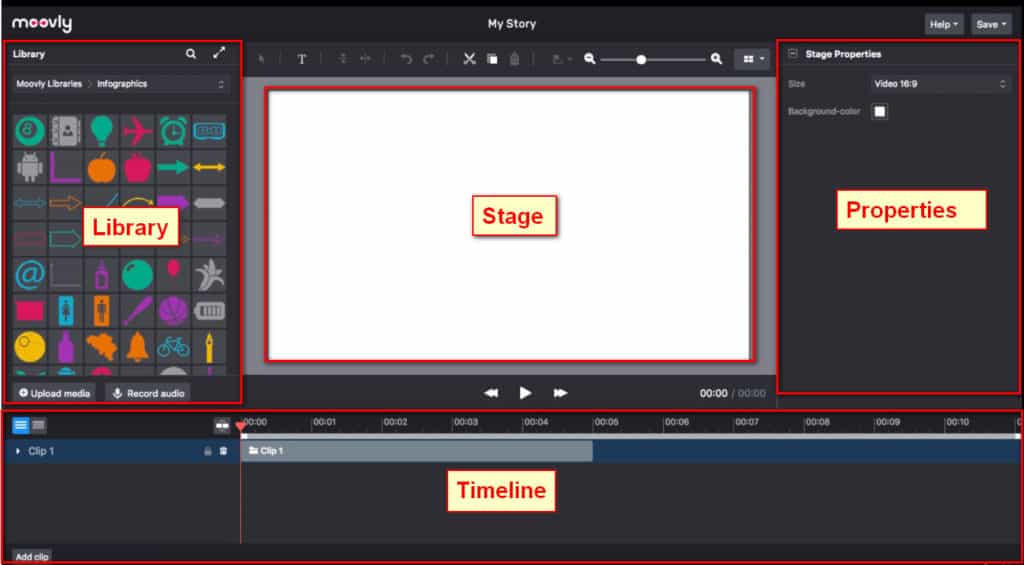 5. AhaSlides – Prezi Alternatives
There are many ways to replace Prezi when it comes to interactive presentations. Traditional presentations like PowerPoint can be upgraded to become more collaborative and innovative by being integrated into presentation tools like AhaSlides.
Ahaslides is primarily a presentation platform that allows users to create interactive presentations and engage with their audience in real-time. It offers a range of interactive features, such as live polls, quizzes, and Q&A sessions, that allow users to engage with their audience and get real-time feedback.
For example, you can use live polls to gather feedback from your audience and adjust your presentation on the fly to better meet their needs. This can help you connect with your audience and create a more personalized experience for them.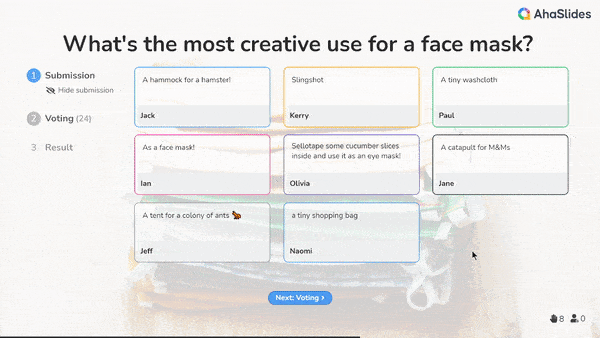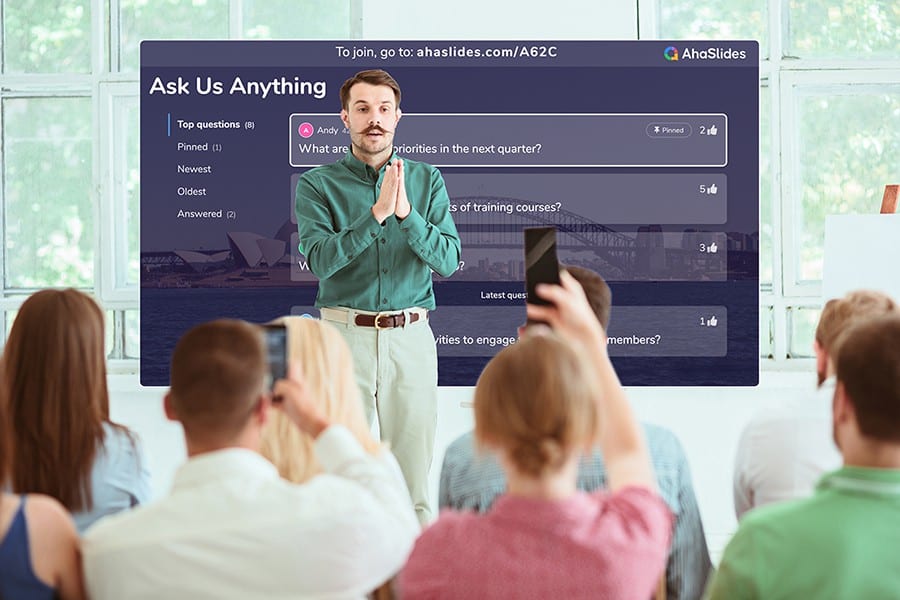 Looking for a better engagement tool?
Add more funs with best live poll, quizzes and games, all available on AhaSlides presentations, ready to share with your crowd!
🚀 Sign Up for Free☁️
Key Takeaways
Don't limit yourself to using only one presentation tool in all cases. Leveraging Prezi alternatives like AhaSlides, Moovly, Visme and others can be good choices to make your presentation more appealing and engaging depending on your specific needs and goals. It's important to evaluate both Prezi and its alternatives and choose the one that best meets your needs.
FAQ
Frequently Asked Questions
---
Got a question? We've got answers.
Group of 1-10, or firms with 1M-10M dollars in revenue.
A Web-based tool, to help presenters organize their presentations better. Prezi is quite similar with PowerPoint, however there are still different in both functions and target audience.