Are you ready to make your loved one's birthday extra special without breaking the bank or spending hours on elaborate decorations? Look no further! We've got a list of 39 incredibly simple birthday decoration ideas at home with a budget-friendly one that you can easily create right in the comfort of your own space.
Table Of Contents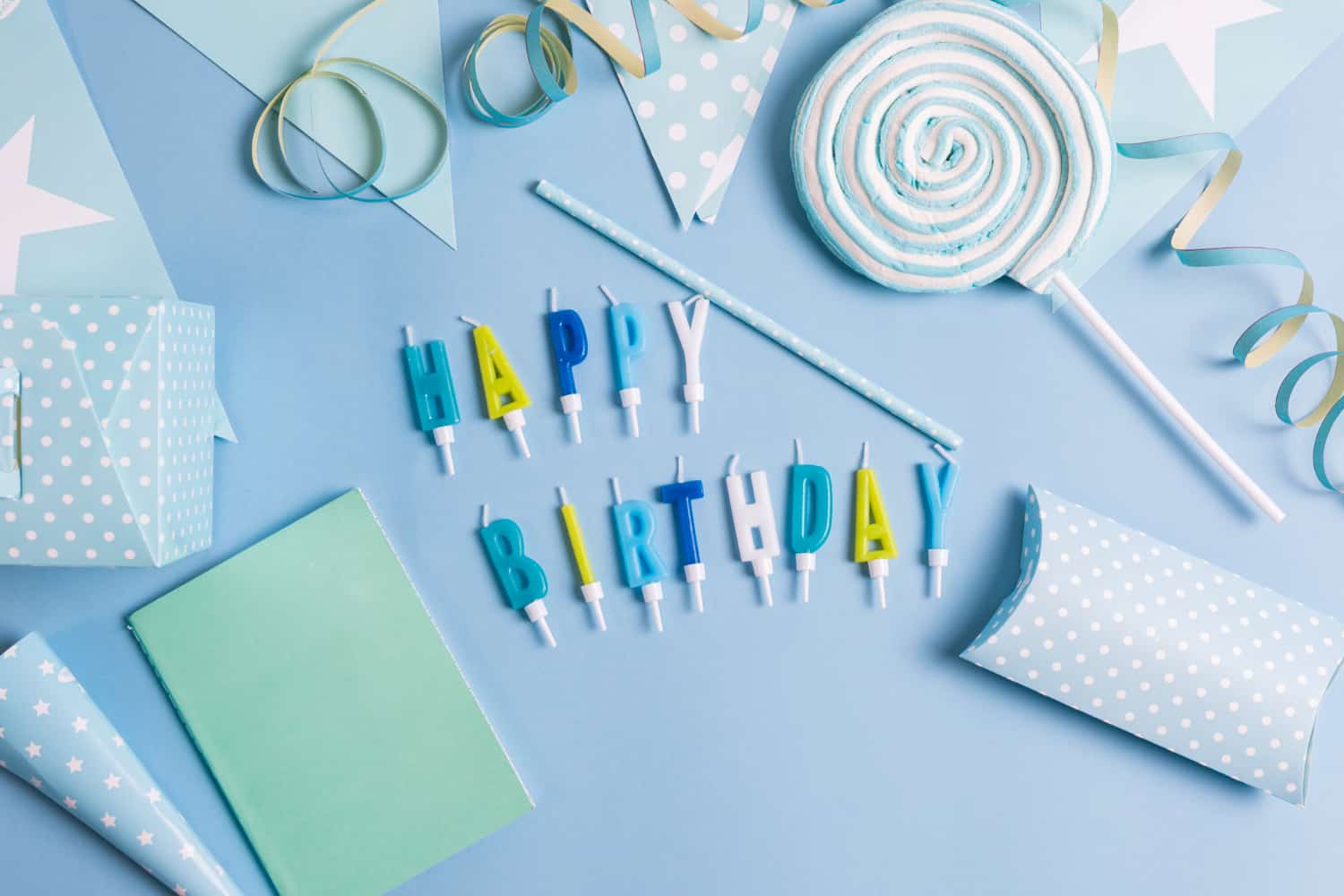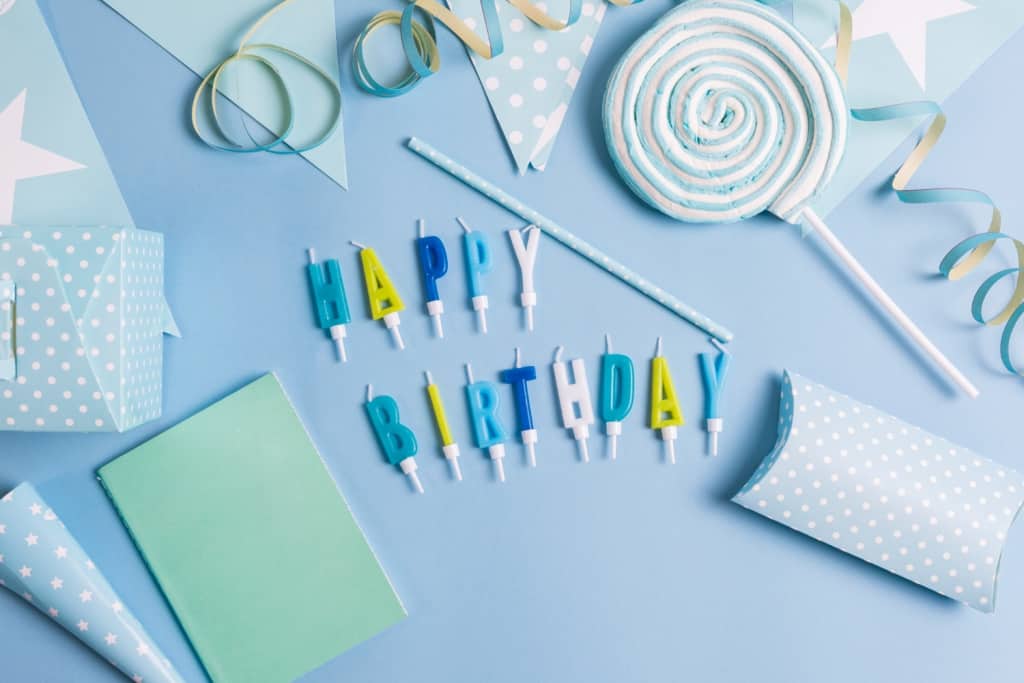 Easy Simple Birthday Decoration Ideas At Home
Here are simple 18th birthday decoration ideas that you can easily set up at home but unique and meaningful:
1/ Memory Lane:
Create a timeline of the birthday person's life by hanging photos and mementos from different stages of their journey. It's a nostalgic and heartfelt decoration.
2 / Wishing Tree:
Set up a small tree with colorful ribbons or strings, and encourage guests to write their wishes and tie them to the branches.
3/ Book Lover's Paradise:
If the birthday person loves books, decorate with stacks of books and literary quotes for a cozy and intellectual ambiance.
4/ Constellation Ceiling:
Decorate the ceiling with glow-in-the-dark stars and constellations to create a mesmerizing night sky indoors.
5/ Scrapbook Wall:
Cover a wall with blank scrapbook pages and provide markers and stickers for guests to leave messages and create a collective scrapbook.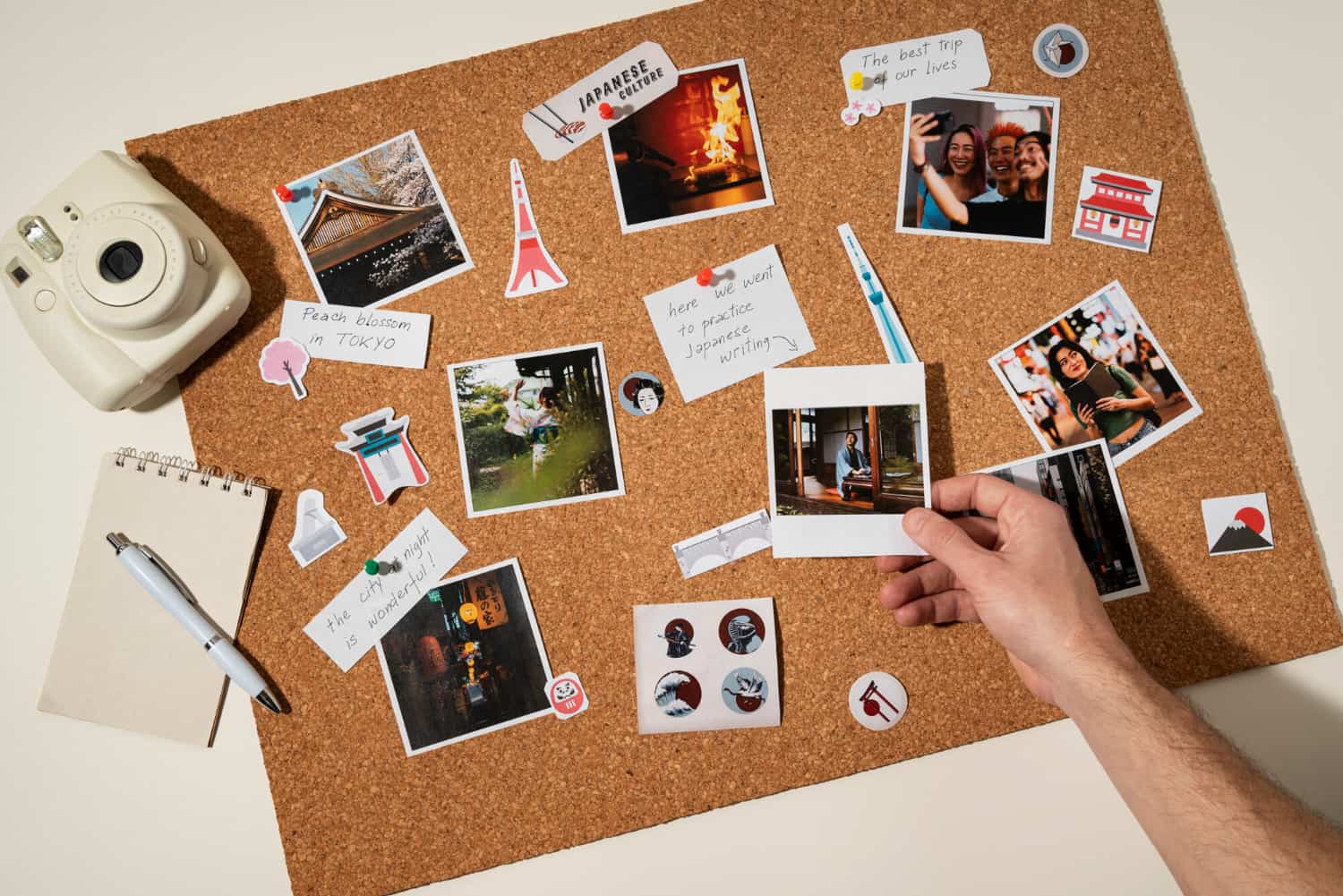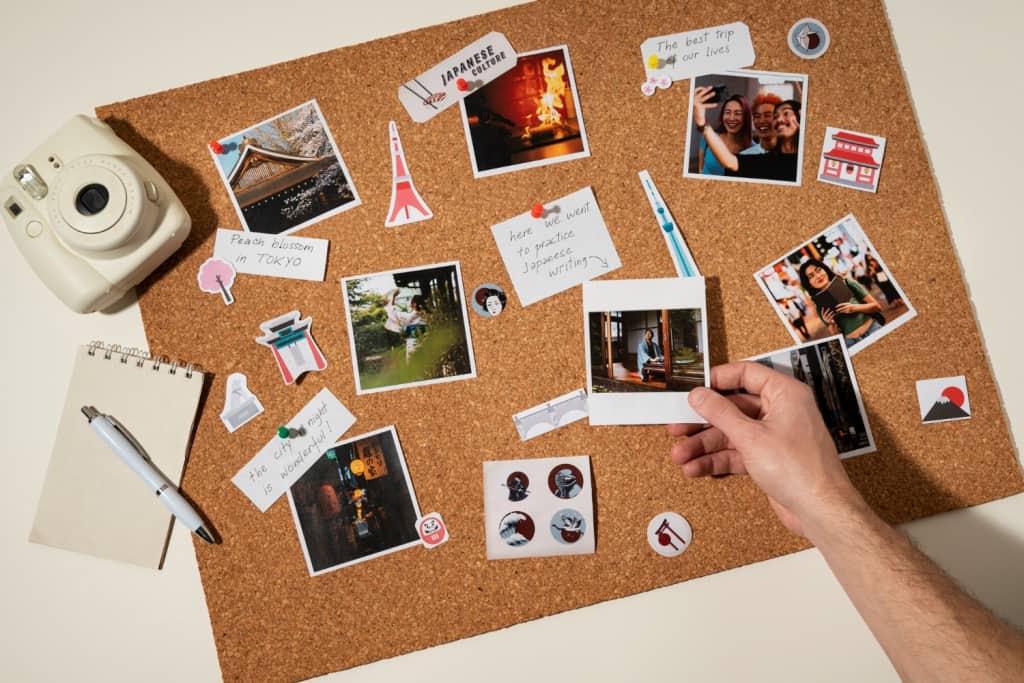 6/ Traveler's Map:
Display a large map and mark all the places the birthday person dreams of visiting. It's an inspiring and wanderlust-inducing decoration.
7/ Music Notes:
Decorate with music notes, vinyl records, and musical instruments for a melody-filled atmosphere.
8/ Secret Garden:
Transform your backyard into a magical garden with fairy lights, lanterns, and an abundance of potted plants and flowers.
9/ Aquarium Adventure:
Fill glass containers with water, colorful pebbles, and faux fish to create mini underwater worlds as unique centerpieces.
10/ Message in a Bottle:
Place small messages or notes from friends and family in sealed bottles and scatter them around the party area for a treasure hunt.
Simple 18th Birthday Decoration Ideas At Home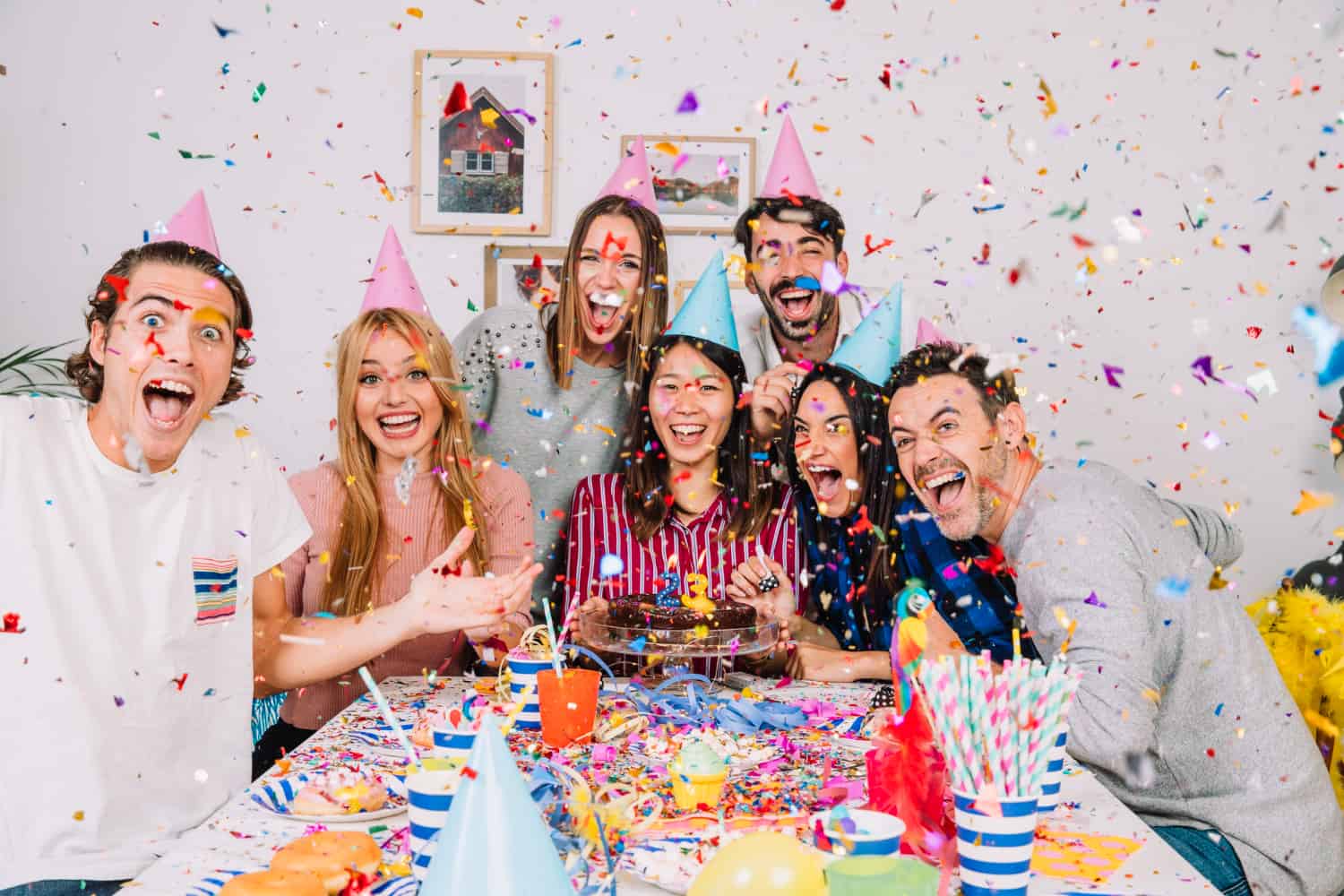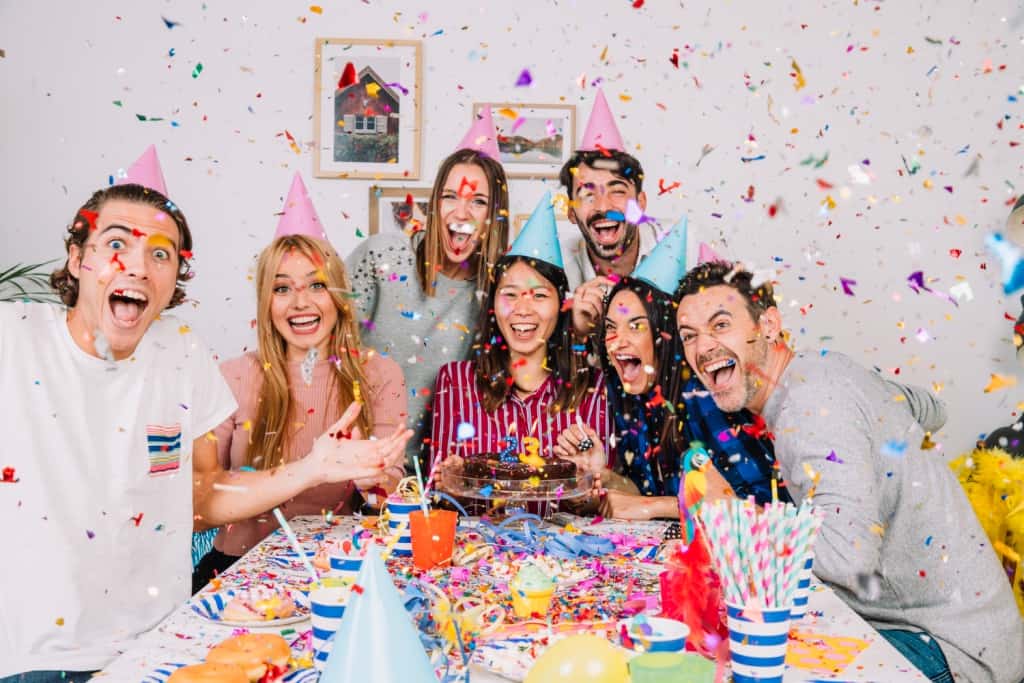 Here are 9 unique and simple 18th birthday decoration ideas for a memorable celebration at home:
1/ Travel Theme:
Create a "Wanderlust" atmosphere with maps, globes, and travel-themed decorations. Hang up vintage suitcases and travel quotes for a unique touch.
2/ Retro Movie Night:
Transform your living room into a vintage movie theater with old movie posters, popcorn buckets, and a projector to screen the birthday person's favorite films.
3/ Starlit Night Sky:
Decorate the ceiling with glow-in-the-dark stars, planets, and constellations for a celestial and dreamy ambiance.
4/ Outdoor Garden Party:
If you have a backyard, host a garden party with fairy lights, lanterns, and outdoor seating for a relaxed and charming atmosphere.
5/ Carnival or Fair Theme:
Create a mini carnival with games like a ring toss and a cotton candy machine. Decorate with colorful banners and carnival-themed decor.
6/ Gaming Paradise:
Set up various gaming stations with consoles, controllers, and gaming-themed decorations for the ultimate gaming experience.
7/ Boho Chic:
Embrace a bohemian style with tapestries, dreamcatchers, and floor cushions for a relaxed and artsy vibe.
8/ Masquerade Ball:
Encourage guests to wear masks and decorate with opulent masks, velvet drapes, and chandeliers for an elegant masquerade ball.
9/ Music Festival Vibes:
Set up a stage area with musical instruments, colorful banners, and festival-style decorations for a music-themed celebration.
Simple Birthday Decoration Ideas At Home For Husband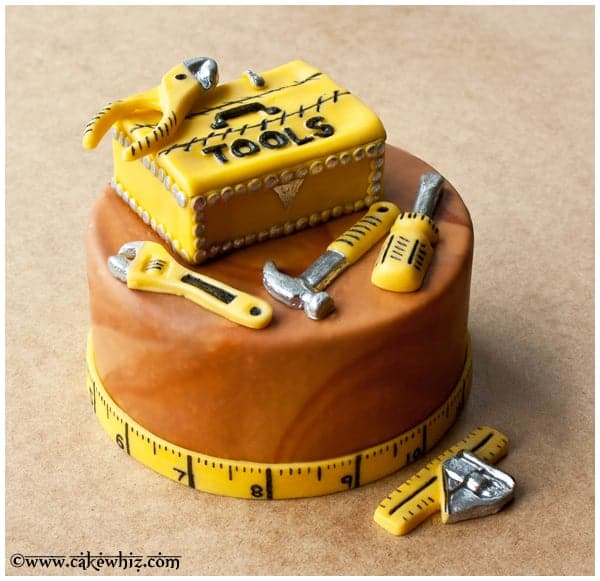 Here are some simple, funny, and manly birthday decoration ideas you can use to surprise your husband at home:
1/ Sports Fan Zone:
Create a "Man Cave" atmosphere with sports memorabilia, jerseys, and a big-screen TV showing his favorite game or sports event.
2/ Beer Bash:
Decorate with beer-themed items like beer bottle centerpieces, beer mugs, and a "Cheers to [Husband's Name]" banner.
3/ DIY "Trophy Husband" Banner:
Craft a banner that humorously declares your husband as the "Trophy Husband of the Year."
4/ Tool Time:
Set up a workbench area with tools and a "Fixing Things Since [Husband's Birth Year]" sign for a humorous touch.
5/ Bacon and Beer:
If your husband loves bacon and beer, incorporate these elements into the decoration, such as bacon-themed tableware and a beer tower.
6/ Golf Green:
Create a mini golf course with putting greens, golf balls, and a "Par-Tee" sign.
7/ Poker Night – Simple Birthday Decoration Ideas At Home:
Decorate with playing cards, poker chips, and a "Lucky in Love" banner for a casino-themed celebration.
8/ "Over the Hill" Theme:
Playfully tease your husband about getting older with "Over the Hill" decorations, black balloons, and "Aged to Perfection" signs.
9/ Video Game Zone:
If your husband is a gamer, decorate with gaming posters, gaming console controllers, and a "Level Up in Life" banner.
10/ Whiskey and Cigar Lounge:
Set up a whiskey and cigar bar with his favorite spirits, cigars, and vintage-themed decorations.
11/ Toolbox Cake:
Have a cake made in the shape of a toolbox, complete with edible tools and gadgets for a humorous and tasty centerpiece.
Simple Birthday Decoration Ideas At Home For Adults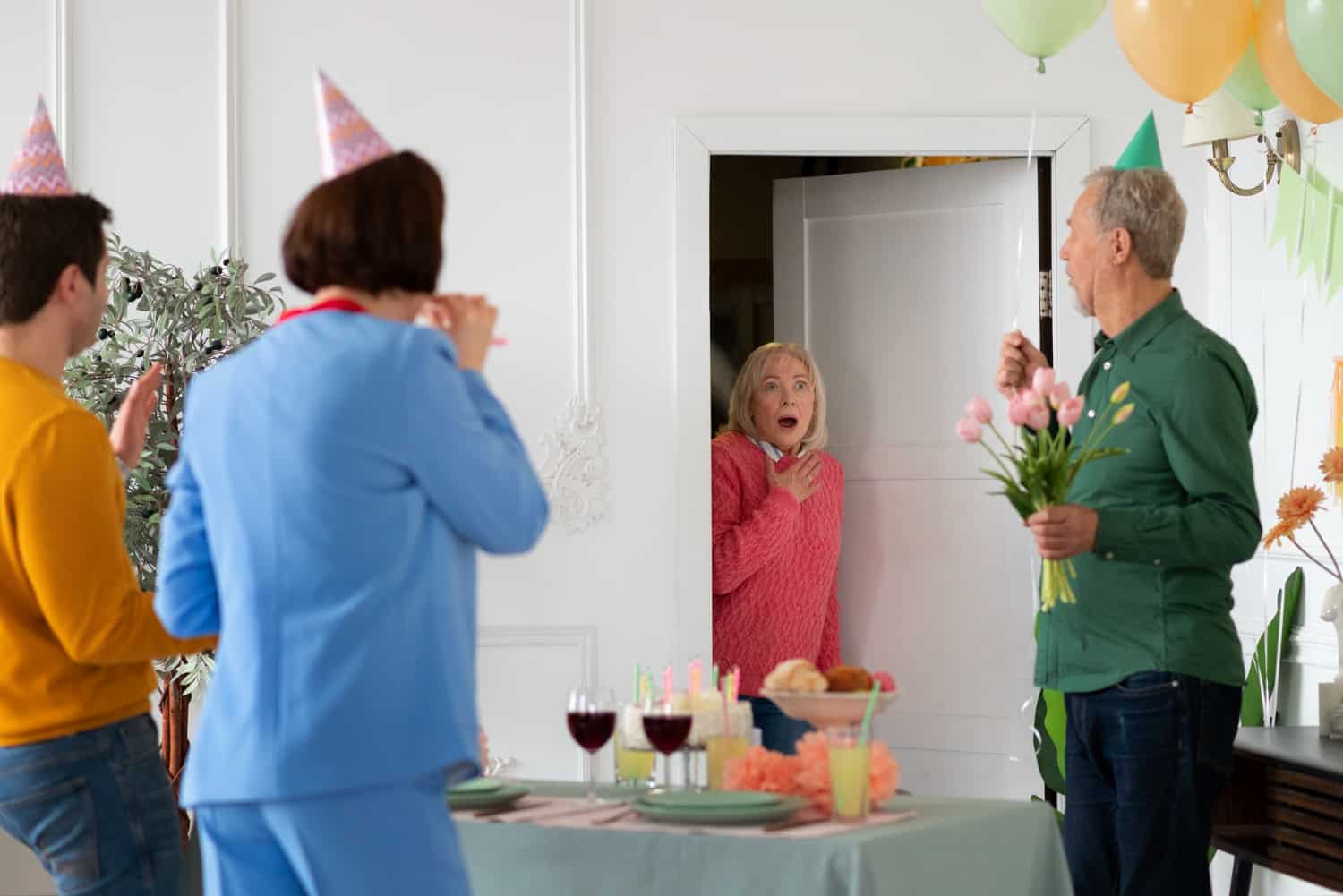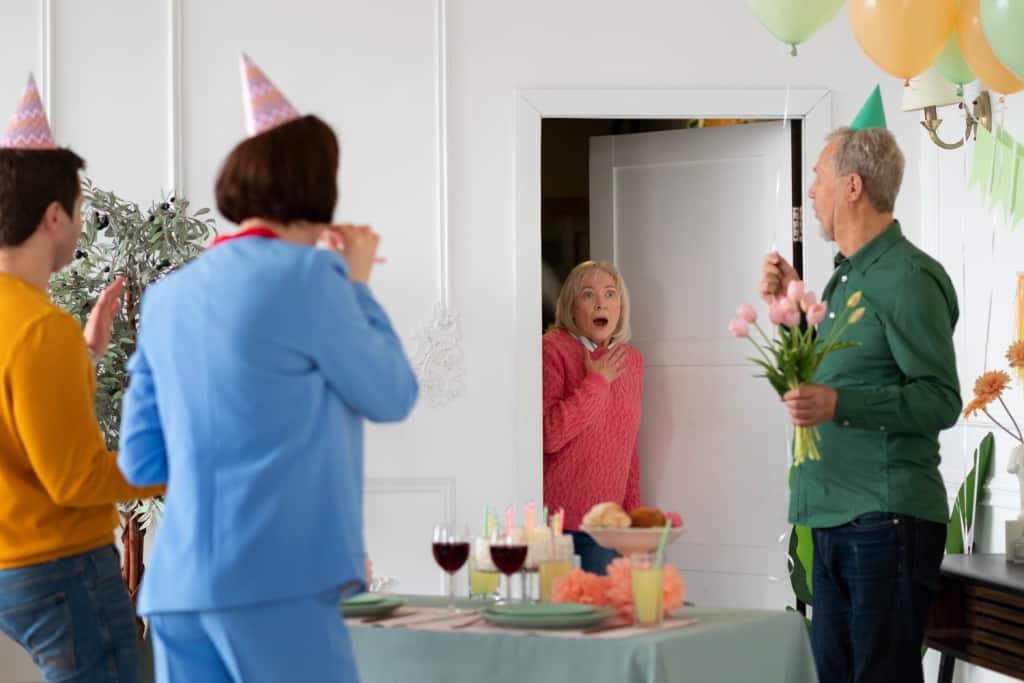 Here are simple birthday decoration ideas at home for adults that range from funny to classy and even a bit sexy:
1/ Retro Disco Fever:
Bring back the '70s with disco ball decorations, funky colors, and a dance floor for a groovy and fun atmosphere.
2/ Casino Night:
Set up card tables, provide poker chips, and decorate with casino-themed items for a playful and sophisticated casino night.
3/ Wine and Cheese Soiree:
Create a wine and cheese tasting experience with a variety of cheeses, wine glasses, and rustic decor for a classy and delicious celebration.
4/ Hollywood Glam – Simple Birthday Decoration Ideas At Home:
Roll out the red carpet and decorate with gold accents, movie posters, and Hollywood-themed decor for a glamorous and entertaining party.
5/ Roaring Twenties:
Host a Great Gatsby-inspired party with art deco decor, flapper costumes, and a speakeasy-style ambiance for a touch of vintage glamour.
6/ Classy Cocktail Lounge:
Transform your living space into a chic cocktail lounge with a well-stocked bar, stylish glassware, and lounge seating.
7/ Boudoir Bachelorette:
For a more intimate celebration, decorate with lace, satin, and candles for a sexy and luxurious boudoir-themed party.
8/ Black and White Elegance:
Keep it simple and classy with a black-and-white color scheme, including black and white balloons, tableware, and decor.
9/ Sensual Spa Night:
Create a spa-like atmosphere with soothing colors, scented candles, and relaxation stations for massages and pampering.
Key Takeaways
In conclusion, transforming your home into a festive and inviting space for a birthday celebration doesn't have to be complicated. With these simple birthday decoration ideas at home, you can create a memorable atmosphere tailored to the guest of honor's taste and preferences. And to add an extra element of fun and engagement to your party, consider using AhaSlides for interactive activities and games that will surely bring laughter and excitement to your special day. Cheers to creating wonderful memories right at home!
FAQs
How can I decorate my birthday at home easy?
To decorate your home easily for your birthday, use balloons, streamers, and simple table centerpieces like candles or flowers. Personalize with photos and banners for a special touch.
How can I decorate my room for birthday without damaging walls?
Decorate your room without damaging the walls by using removable adhesive hooks, washi tape, or temporary wall decals. Hang string lights or fairy lights for a cozy ambiance.
How can I decorate my birthday on a low budget?
Host a low-budget birthday by DIYing decorations, opting for reusable items, and repurposing household decor. Consider a potluck-style meal to save on catering costs and focus on the celebration.