Who are Talk Show Hosts Late Night that you remember the most?
Late-night talk shows have become an integral part of popular culture in America, captivating audiences with their unique combination of entertainment and insightful conversations. And these performances have even become symbols of America with a history of more than six decades.
In this journey of discovery, we delve into the evolution of late-night talk shows, tracing their origins and highlighting the key milestones that have shaped this beloved genre through the original pioneers – the most famous talk show hosts last night.
Tips for Beter Engagement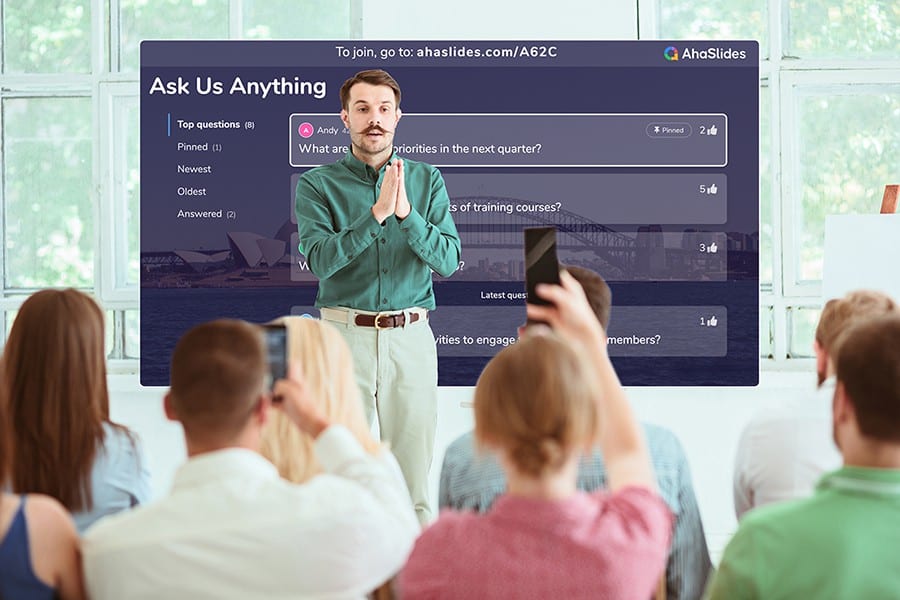 Looking for an interactive way to host a show?
Get free templates and quizzes to play for your next shows. Sign up for free and take what you want from AhaSlides!
🚀 Grab Free Account
Talk Show Host Late Night — "Early Pioneers"
In the nascent days of television, a handful of visionaries pioneered the late-night talk show genre, laying the groundwork for the vibrant landscape we know today.
1. Steve Allen
Steve Allen stands as the very first late-night host, launching 'The Tonight Show' in 1954, and can be seen as the oldest late-night talk show host. His innovative approach, characterized by witty humor and interactive segments, captivated audiences and set the stage for the late-night talk show format we recognize today.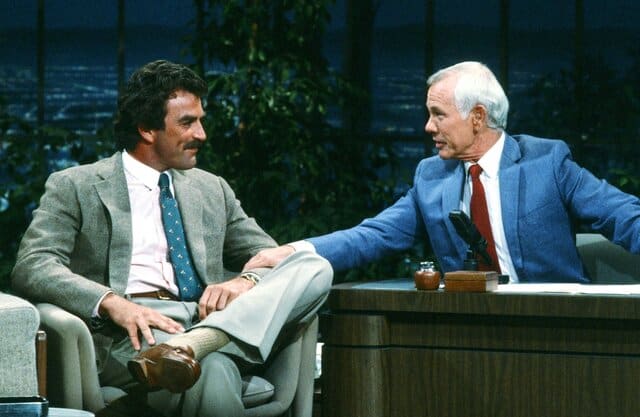 2. Jack Paar
The success of Allen on 'The Tonight Show,' elevated the genre to new heights. Paar's hosting style was marked by his candid and often emotional interactions with guests, breaking the mold of traditional broadcasting. Notably, his tearful departure from the show in 1962 became a defining moment in late-night TV history.
3. Johnny Carson
Beginning in 1962 on 'The Tonight Show', Johnny Carson defined a new successful chapter in late-night TV history, that many people call the Johnny Carson era. Carson's unique charm and wit set a high standard for late-night hosts. His iconic moments, memorable guests, and enduring influence shaped the genre for generations. His retirement in 1992 marked the end of an era, but his legacy as the 'King of Late Night' lives on, influencing comedy, interviewing, and late-night TV even today.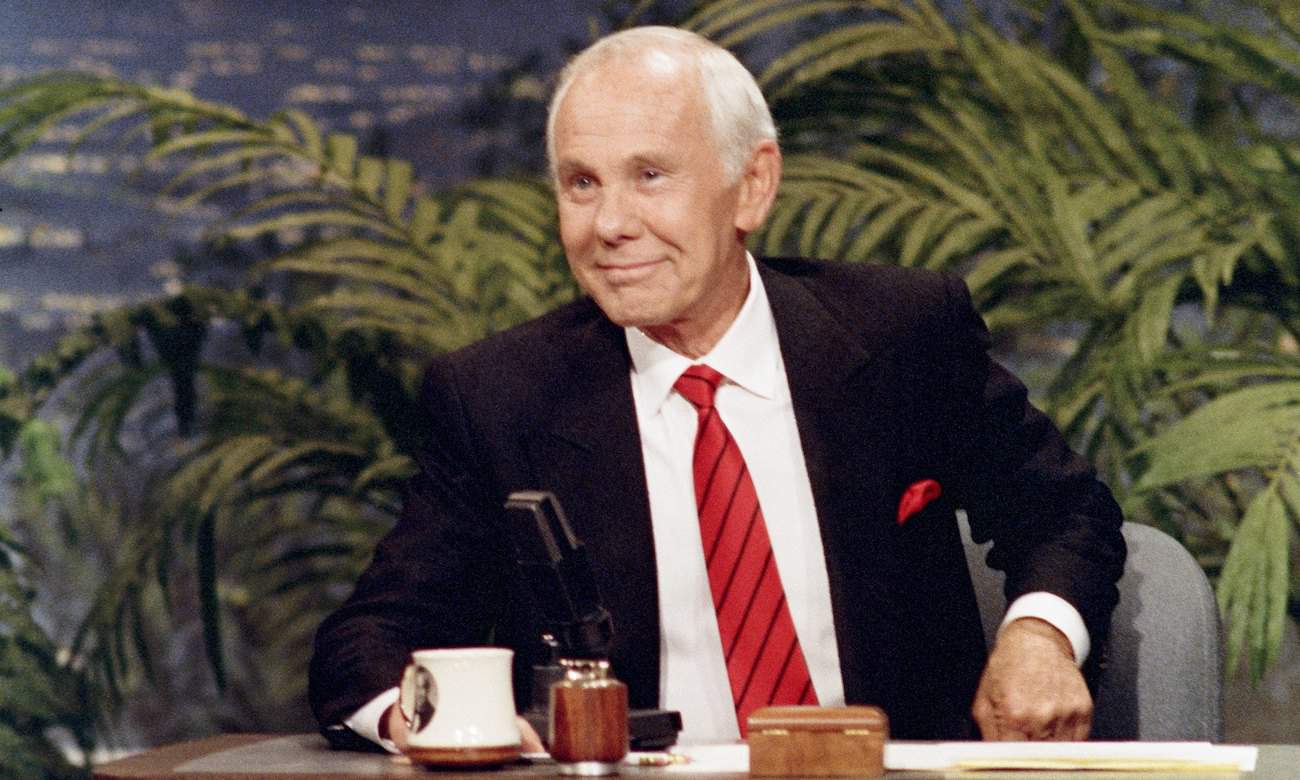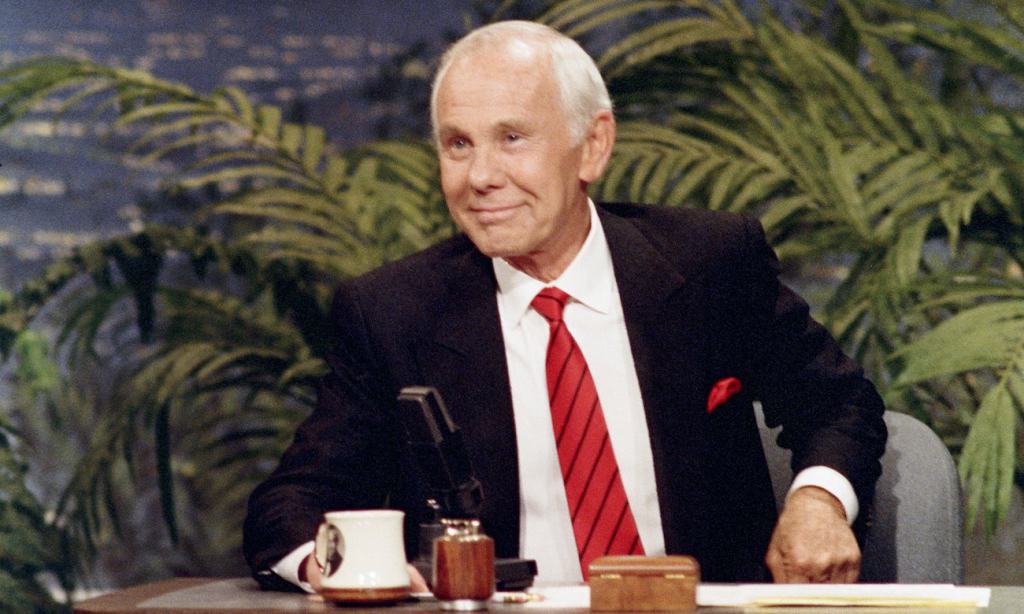 Talk Show Hosts Late Night — Legends
The era following Johnny Carson's reign witnessed the rise of talk show hosts late night legends who left an indelible mark on the genre. And here are the top three names that no one doesn't know,
4. David Letterman
A late-night legend, David Letterman is celebrated for his innovative humor and iconic segments like the "Top Ten List." Hosting "Late Night with David Letterman" and "The Late Show with David Letterman," he left an indelible mark on the genre, inspiring future comedians and talk show hosts. His legacy as a beloved figure in late-night television makes him the longest late-night talk show host with 6,080 episodes hosted in the history of Late Night and Late Show.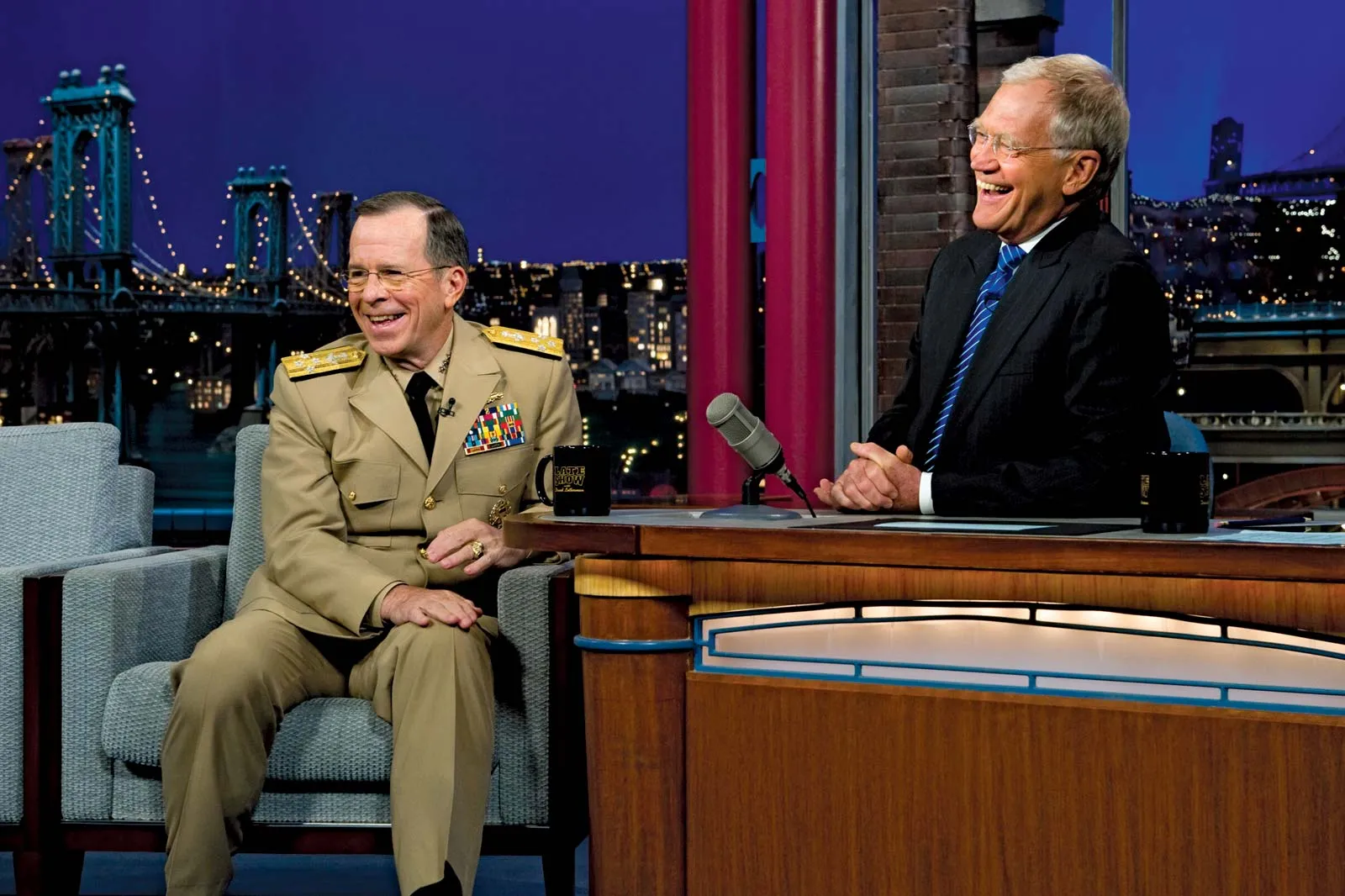 5. Jay Leno
Jay Leno endeared himself to audiences as the beloved host of "The Tonight Show." His remarkable ability to connect with a wide-ranging viewership, coupled with his warm and welcoming demeanor, established him as an iconic presence in late-night television. Jay Leno's contributions have left an enduring imprint on the genre, securing his position as a cherished late-night host.
6. Conan O'Brien
Known for his distinctive and irreverent style, he etched his name into the annals of late-night television with his memorable stints on "Late Night with Conan O'Brien" and "Conan." His transition from network television to cable marked a noteworthy evolution in the late-night landscape. O'Brien has firmly cemented his legacy as a unique and influential figure in late-night television, known as the highest-paid late-night talk show host, with about $150 million in earnings.
Talk Show Hosts Late Night — New Generation
As late-night legends like David Letterman, Jay Leno, and Conan O'Brien bid farewell to their iconic shows, a new generation of hosts emerged, breathing fresh life into the genre.
7. Jimmy Fallon
Jimmy Fallon, a king of late-night shows, known for his background in sketch comedy and music, injected a youthful energy into late-night TV. Viral segments, playful games like Lip Sync Battle, and an engaging social media presence endeared him to a younger, tech-savvy audience. He is also a winner of the People's Choice award for favorite late night talk show host.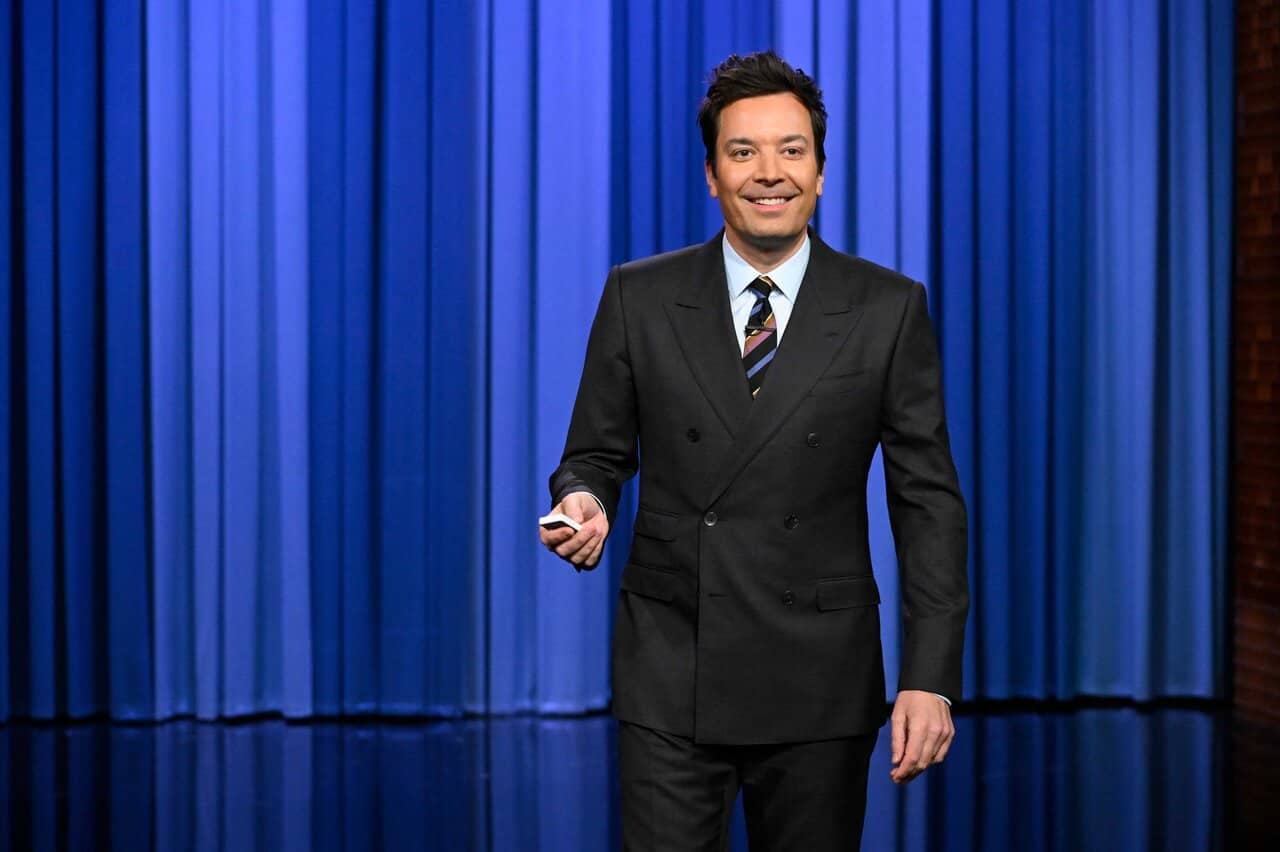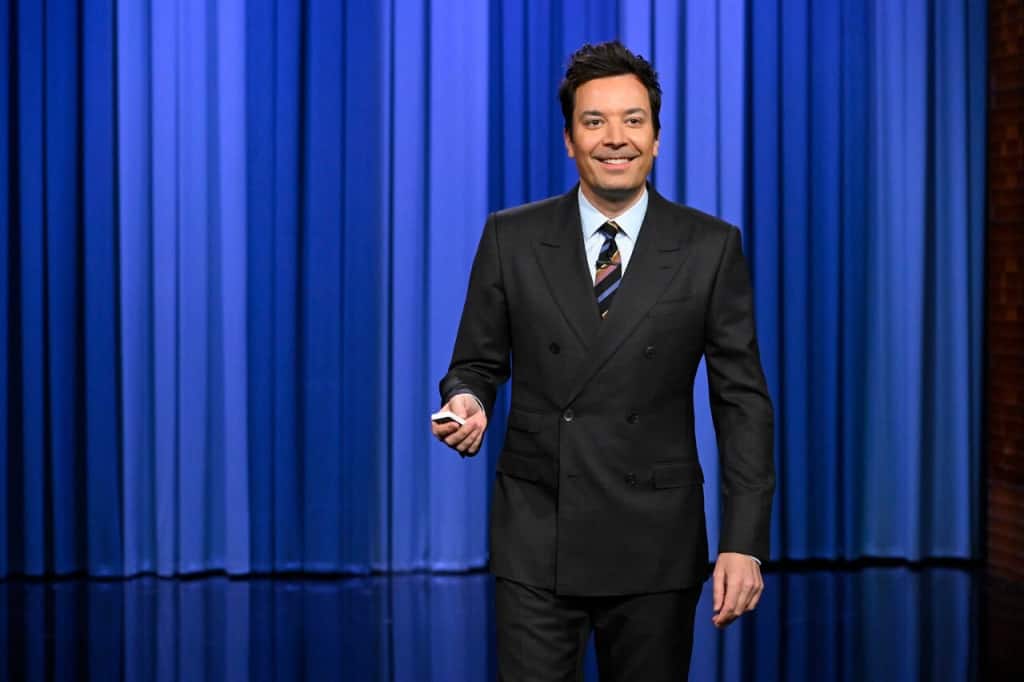 8. Jimmy Kimmel
Among new late night hosts late night, Jimmy Kimmel is exceptional. He transitioned into late-night hosting with a blend of comedy and advocacy, using his platform to address pressing social and political issues. His impassioned monologues, particularly on healthcare, showcased a new dimension of late-night programming.
9. Stephen Colbert
Late night hosts last night like Stephen Colbert are a great example of how comedy and satire can be powerful tools for commenting on current events and societal issues. He seamlessly moved from his satirical character on 'The Colbert Report' to hosting 'The Late Show,' offering a unique mix of humor, political commentary, and thought-provoking interviews. His contributions to late-night satire and social commentary continue to resonate with viewers.
10. James Corden
James Corden, an English actor and comedian, is best known as the host of The Late Late Show with James Corden, a late-night talk show that aired on CBS from 2015 to 2023. It is not a surprise that his fame on the talk show circuit extends beyond the United States. James Corden's affable charm, contagious humor, and his signature segment, "Carpool Karaoke," have earned him international acclaim and a devoted fan base worldwide.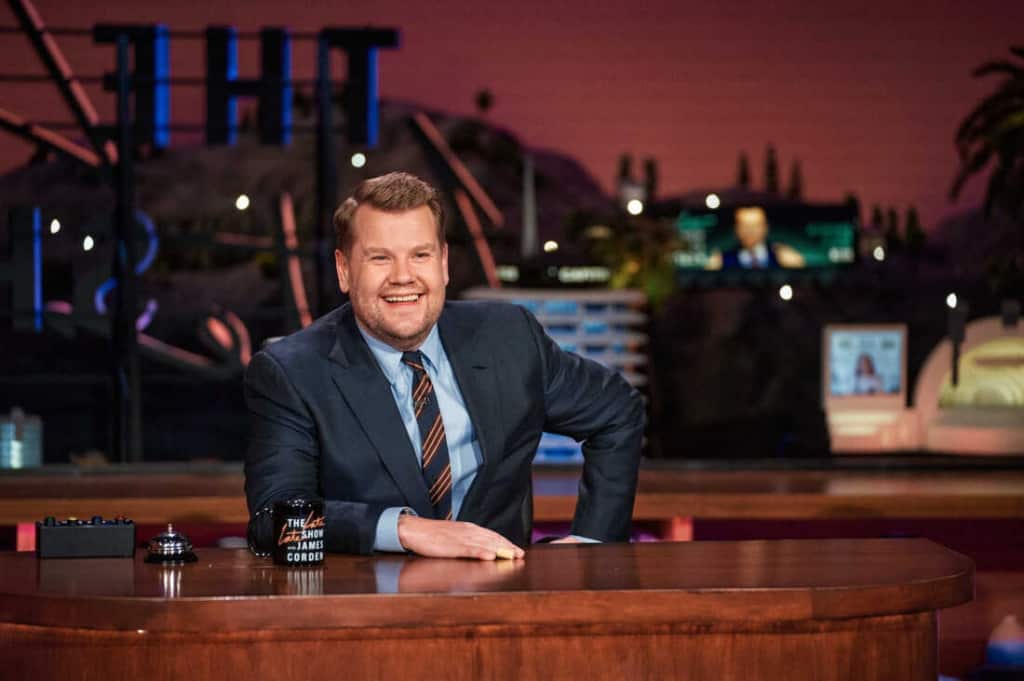 Talk Show Hosts Late Night — Female Host
As late-night television continues to evolve, a wave of female hosts has emerged, making significant strides in a traditionally male-dominated field.
11. Samantha Bee
Among famous female talk show hosts late night, Samatha Bee, with her satirical and fearless approach, has been at the forefront with her show 'Full Frontal with Samantha Bee." Known for her background in comedy, Bee fearlessly tackles political and social issues, using humor as a powerful tool for commentary.
12. Lilly Singh
A YouTube sensation seamlessly transitioned to late-night hosting with 'A Little Late with Lilly Singh.' Her digital presence and relatable humor have resonated with a younger, more diverse audience, reflecting the changing landscape of late-night television.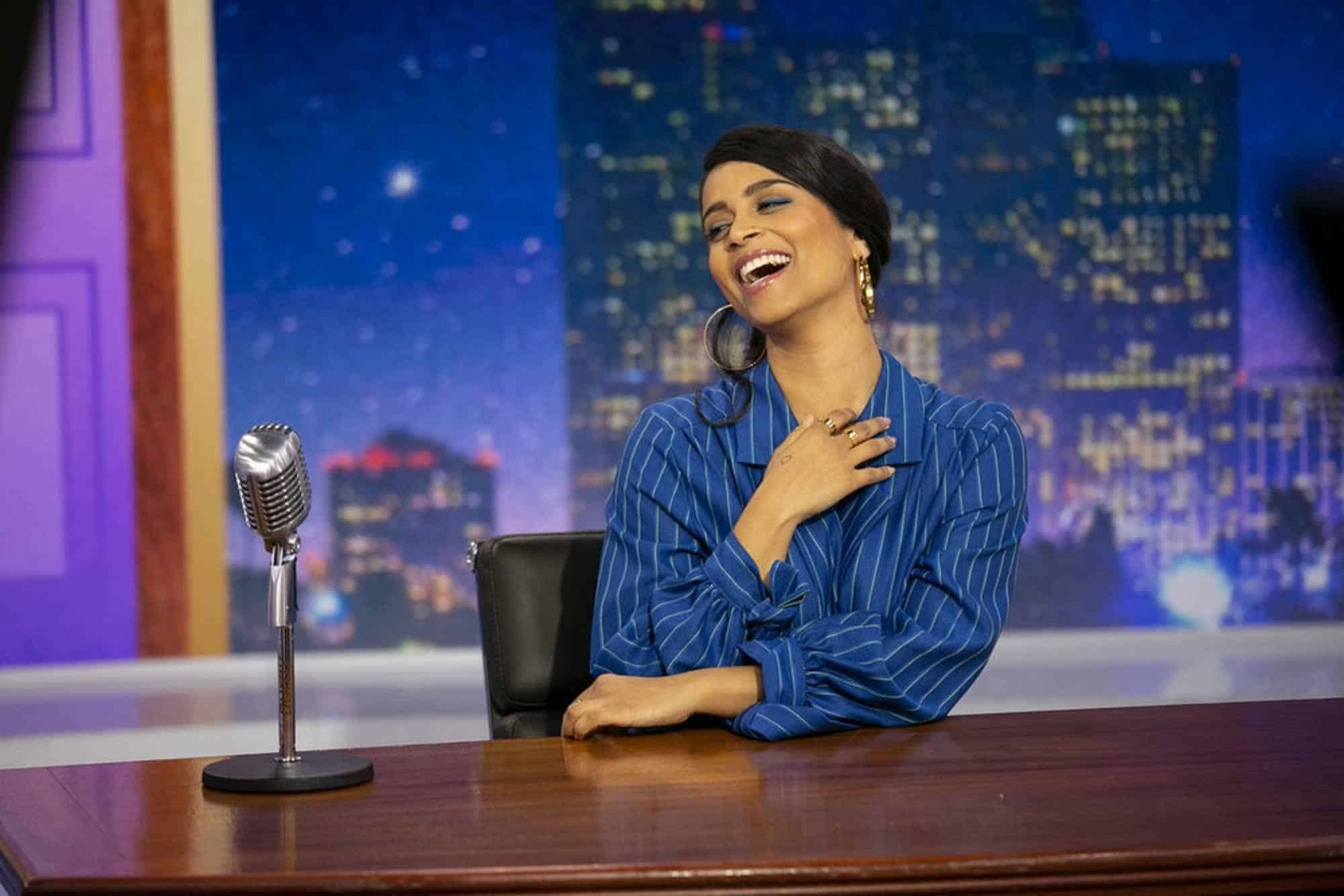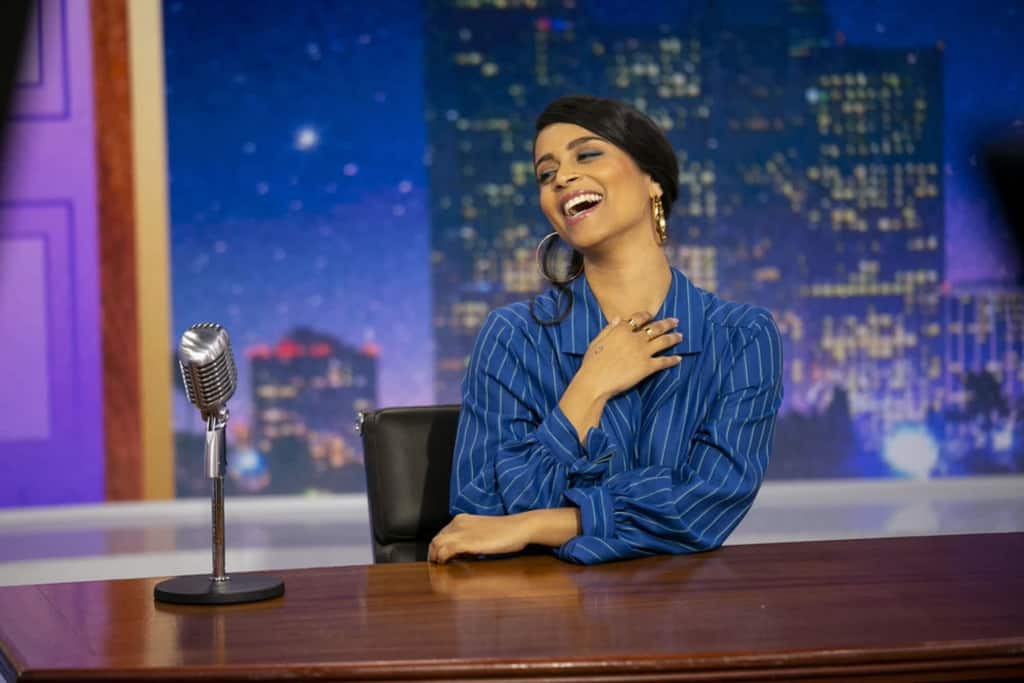 Talk Show Hosts Late Night — International Influence
In many parts of English-speaking countries, the late-night talk show host is also admirable. There are countless names that are worth mentioning. The impact of international late-night hosts is not confined to their home countries; it transcends borders. Some of the most influenced international hosts are:
13. Graham Norton
A prominent figure in the world of late-night television, particularly in the United Kingdom. He is renowned for hosting "The Graham Norton Show," a popular late-night talk show that has become a staple of British television.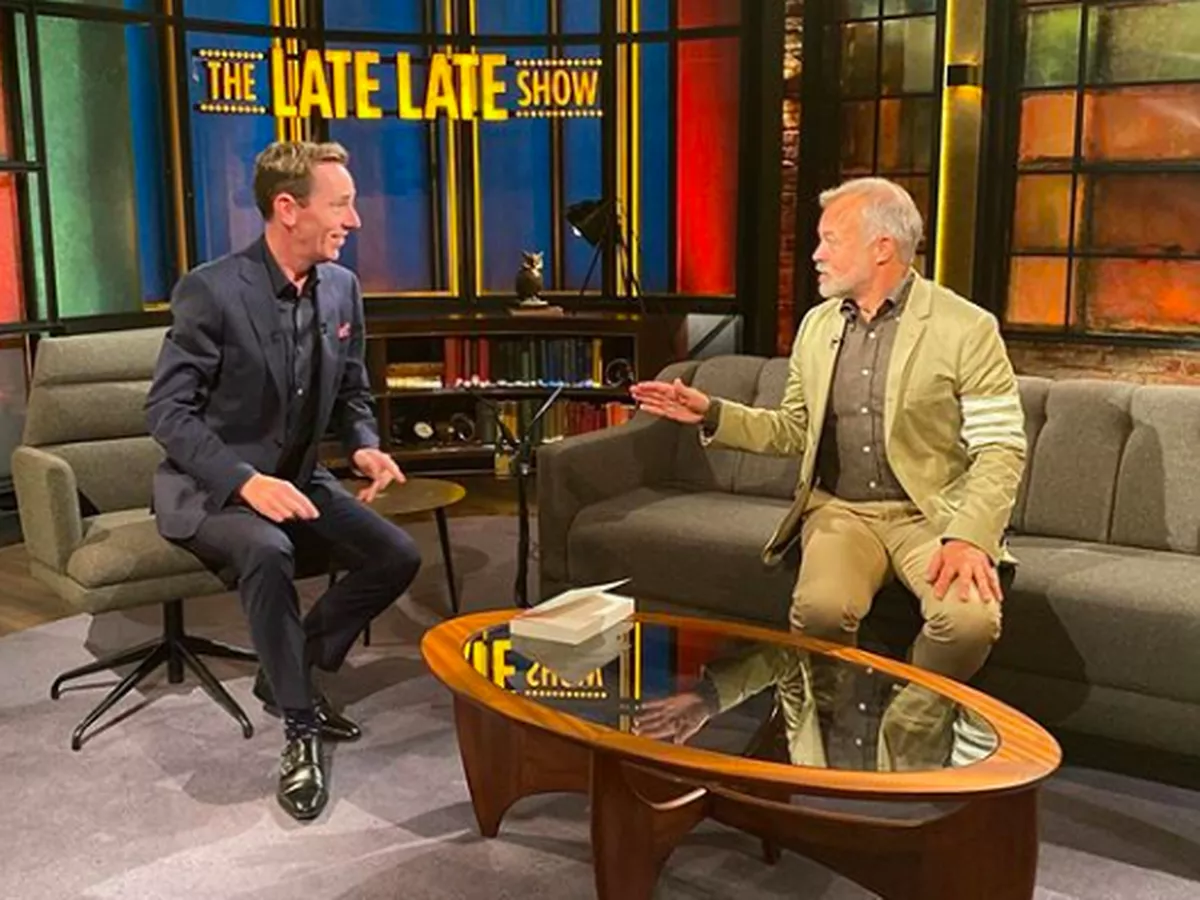 14. Jian Ghomeshi
A Canadian broadcaster, musician, and writer, made significant contributions to the late-night talk show format in Canada through his work on "Q," which was a CBC Radio program. While not a traditional late-night TV show, "Q" can be considered a late-night radio talk show.
15. Rove McManus
The Australian television presenter and comedian made a significant impact on late-night talk shows in Australia. Hosting "Rove Live," he delivered a traditional late-night format with celebrity interviews, comedy sketches, and music. His humorous hosting style endeared him to viewers, and the show became culturally significant, shaping Australia's late-night TV scene.
Key Takeaways
🔥How to make an engagement show? Host a live show with AhaSlides, incorporating live polls, Q&A, quizzes, and other interactive elements to captivate and compel your audiences.
Frequently Asked Questions
Who are nighttime talk show hosts?
Nighttime talk show hosts are television personalities who host talk shows that typically air in the late evening or late night hours. They are famous for conducting interviews, introducing celebrity guests, performing comedy routines, and generally interacting with their live audiences.
Who is the most popular late-night talk show host?
The title "most popular" late-night talk show host can be subjective and may change depending on factors such as viewership, critical acclaim, and personal preference. Historically, hosts such as Johnny Carson, David Letterman, Jay Leno, and more recently Jimmy Fallon, Jimmy Kimmel, and Stephen Colbert, have all been some of the most popular and influential late-night talk show hosts in the US.
Who hosted the Late Late Night Show?
As for "The Late Late Show," it has had many hosts over the years. Notably, Craig Kilborn hosted the show from 1999 to 2004 and was succeeded by Craig Ferguson, who hosted it from 2005 to 2014. In 2015, James Corden took over as host. The Late Late Show" and he was the host. homeowner since then.
Who was the old nighttime talk show host?
"Old time night talk show host" is a common reference, and there are many iconic hosts in the history of late-night television, including Johnny Carson, who hosted "The Tonight Show" for nearly 30 years, making him one of the most legendary late-night hosts in history. Other notable hosts from earlier eras include Jack Paar, Steve Allen, and Merv Griffin, among others. Each of these hosts played an important role in shaping the late-night talk show genre.