Spring Break means different things for different people and countries around the world. Many students are so looking forward to taking a break from their studies and expect to do a lot of things, but when it is over, many of them realize that they haven't done anything yet. And for many families, it is time for their kids at home, how can they keep them safe and entertained? Plus, it is also the best time to relax and spend your me-time, without partying and drinking.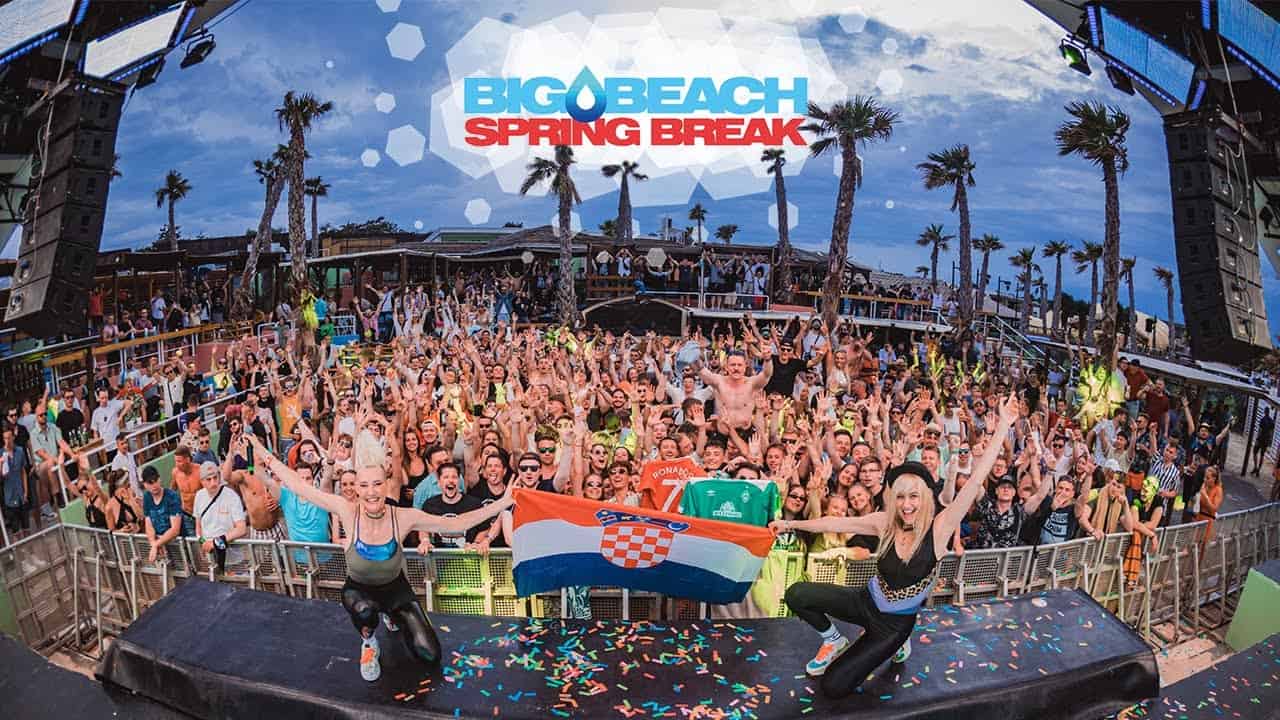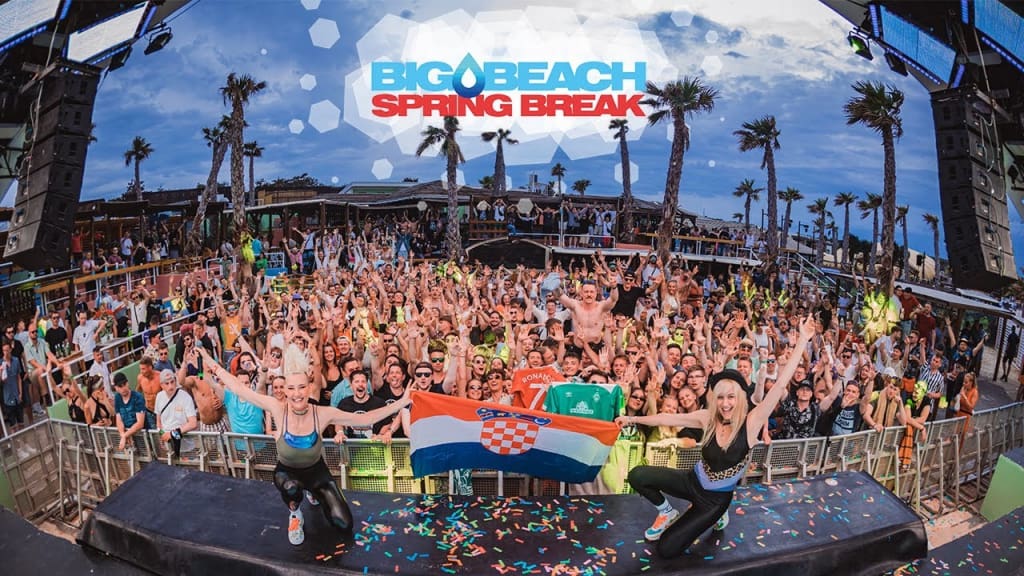 So, What can you do to make the most of your Spring Break? There is a range of fun spring break activities that can be done at home, via virtual platforms, and outdoors. Let's explore the 20 most incredible things to do for spring break both individually and with your beloved ones.
Table of Contents
Tips to Engage Better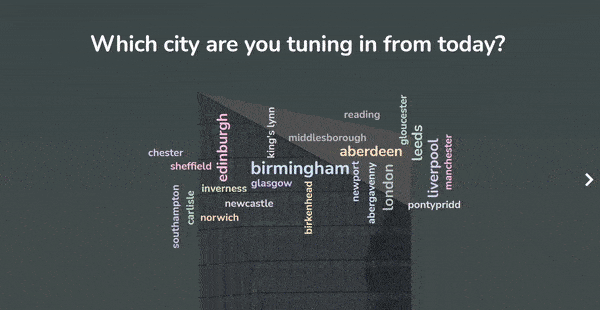 Fun Quiz For Better Engagement
Use AhaSlides to make your holiday more interesting, to hang out with families and friends!
🚀 Sign Up For Free☁️
Best Things to Do on Spring Break at Home
If you're unable to travel or prefer to spend your spring break at home, there are still plenty of fun Spring break activities you can enjoy. The key to a great spring break at home is to relax, have fun, and try something new. Whether you choose to binge-watch your favourite TV shows or tackle a DIY project, make the most of your time off and enjoy yourself.
Gather your favourite snacks, cozy up on the couch, and binge-watch your favourite movies or TV shows. You could choose a theme, such as romantic comedies, action movies, or horror films, and watch a series of related movies.
Use your free time to tackle some DIY projects around the house. You could repaint a room, build a piece of furniture, or start a new craft project. Get creative and have fun while improving your living space.
Participating in Virtual field trips can be a great way to enjoy your spring break. Recently, many museums, galleries, and attractions offer virtual tours, allowing you to explore them from the comfort of your own home. You could visit famous museums, national parks, or landmarks around the world, all without leaving your house.
Use your spring break to get active and challenge yourself physically. You could set a goal to run a certain distance, try a new workout routine, or take an online yoga or dance class. You could also challenge friends or family members to join in and make it a fun competition.
You absolutely can hold the virtual quiz with your friends via virtual platforms in case of bad weather or distance barriers. Preparing for a virtual quiz is simple by utilizing customizable quiz templates from AhaSlides, which can save you time and engage your participants easily. The platforms also allow participants to answer questions in real-time and see their scores.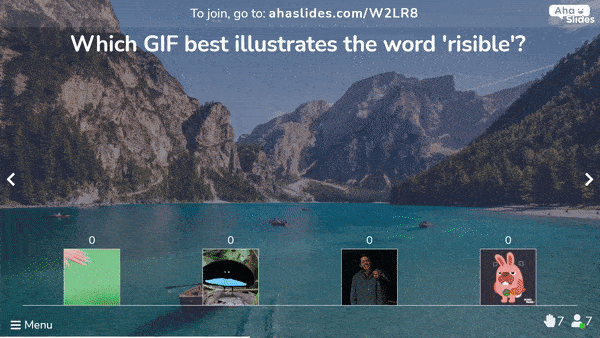 Best Things to Do on Spring Break for Lovers
Don't forget that Spring Break is a wonderful time to spend time with your beloved one. If you're planning a spring break with your significant other, there are many fun and romantic activities you can enjoy together. Here are five amazing things to do for spring break for lovers with a detailed description of each:
A beach vacation can be a great way to relax and spend quality time with your partner. Whether you choose a quiet seaside town or a bustling beach resort, you can soak up the sun, swim in the ocean, and enjoy romantic dinners by the water.
The first thing to do on spring break for all couples does a spa together. A couples' spa day can be a luxurious and romantic way to spend your spring break. Many spas offer packages that include massages, facials, and other treatments, as well as access to pools, saunas, and other amenities.
A road trip can be a fun and adventurous way to explore new places with your partner. Choose a destination, plan your route, and hit the road, stopping at scenic viewpoints, local attractions, and quirky roadside stops along the way.
#9. Go on a Brewery or Winery Tour
Taking your time to enjoy the sights, smells, and flavours of the brewery or winery in the countryside is the best thing to do on spring break. If you plan on drinking alcohol during the tour, make sure you have a designated driver or arrange for transportation, such as a taxi or ride-sharing service.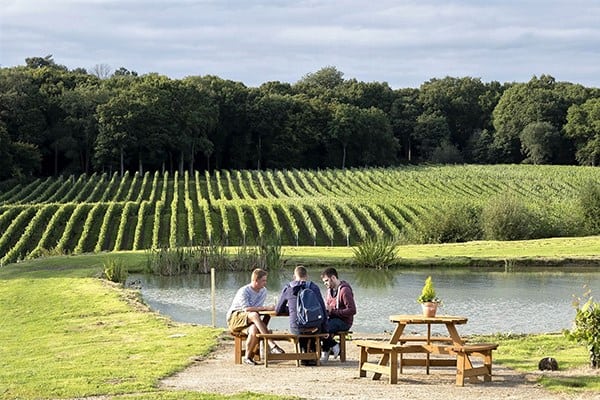 Among many things to do for Spring break, a romantic city break can be a great way to experience a new city with your partner. Choose a city with plenty of cultural attractions, such as museums, galleries, and theatres, as well as romantic restaurants, cozy cafes, and other hidden gems.
Best Things to Do on Spring Break for Families
For many parents, Spring Break can be a nightmare as there are plenty of things to worry about, such as their safety, alternative childcare arrangements, or children may become bored during spring break if they do not have structured activities or plans, and more, overcast for spring vacation, and more.
Here are some suggestions for fun and affordable spring break activities. And, with a little planning and creativity, you can create a memorable and enjoyable spring break for the whole family.
When it comes to outdoor activities for spring break on a budget, you might want to try local parks at first. Many cities have parks with playgrounds, trails, and picnic areas that are free to use. You can go on a bike ride or have a picnic in the park during the weekend. And don't forget to encourage your children to explore and discover nature around them.
#12. Create a family game tournament
Plan a day or two of family game competitions, such as board games, or card games. You could also play video games or try a new party game, such as Charades or Pictionary. This is an incredible way to bond and have fun together. Make it extra fun by awarding prizes or creating fun challenges for each game.
You can think of teaching your children how to cook or bake their favourite dishes. This is an amazing way to spend quality time together and learn valuable life skills. Some easy cooking ideas can be mentioned such as making homemade pizza, baking cookies, having a BBQ, making smoothies or shakes, and even trying a new recipe. Why not?
If you and your partner love the great outdoors, consider planning an outdoor adventure, a must-have activity for your spring break. You could go camping, hiking, kayaking, or skiing, depending on your interests and the season.
Gardening is not only a fun and educational activity, but it also provides numerous benefits for children. Gardening with your kids during spring break is a great way to teach them about the environment, promote healthy habits, and spend quality time together as a family.
Best Things to Do on Spring Break – Volunteer Activities
It is time to give back to the community. Depending on your interests and skills, you can consider a suitable non-profit activity. These following volunteer ideas are just a few of the many ways you can make a positive impact while spending quality time with others.
Many food banks rely on volunteers to sort, pack, and distribute food to those in need. You can contact your local food bank to see if they need volunteers during spring break.
#17. Visit a senior centre
For any volunteer lover, visiting many senior centres can be one of the best things to do for Spring break. Plenty of Senior centres welcome volunteers to help with activities or simply to spend time with residents. You can read books or play games with seniors, or help with a craft project.
#18. Clean up a park or beach
If you are a college student, it is fun to have a party but spending your vacation on a meaningful event like volunteering isn't a bad idea. You can organize a clean-up day with your friends at a local park or beach. Bring garbage bags and gloves and spend a few hours picking up litter and debris.
#19. Assist at an animal shelter
If you are wondering what are the best things to do for Spring Break, the answer is volunteering at an Animal Shelter. Many animal shelters need volunteers to help with feeding, cleaning, and walking the animals. Your children can help care for animals and provide them with love and attention.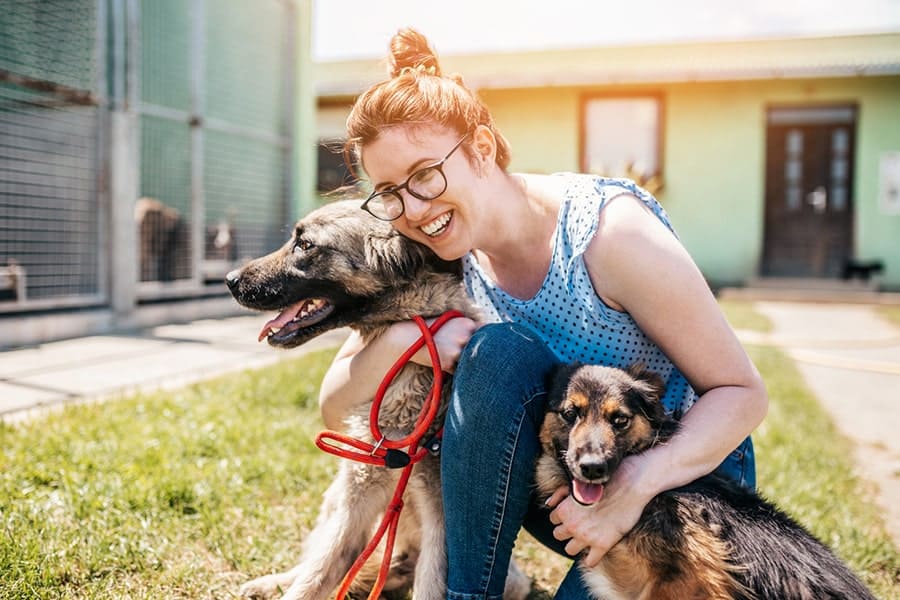 #20. Help at a community garden
Community gardens often rely on volunteers to help with planting, weeding, and harvesting. It is meaningful and exciting work for everyone. You can get your hands dirty while learning about gardening and helping to provide fresh produce for your community.
BONUS: If you don't know which activities to do on Spring break, let's spend your time with AhaSlides Spinner Wheel "Things to Do on Spring Break" to explore the innovative way to make a decision. Spin the Button, and enjoy.
Key Takeaways
Spring Break is the best occasion for people to do their favourite activities or try something new, especially for the young besides studying. It is also a special time for family gatherings and bonding with each other. Take advantage of Spring break and make it become a meaningful experience.