Best Random Category Generator in 2023
Do not know where to start? Let the Random Category Generator
Check out: Best Spinner Wheel 2023! So many things need to be chosen and decided by you in one day, like what games to organize for your friends at this weekend's party? What to wear today? What's for dinner?…
Random List Generator for A Party (Food, Theme, Game, Drink)
Entry list: Game Night
Entry list: Party Theme
What Game should I play Generator
Choosing a game to play depends on your personal preferences and interests. Here are a few suggestions across different genres:
Action-Adventure: "The Legend of Zelda: Breath of the Wild" (Nintendo Switch)
Role-Playing Game (RPG): "The Witcher 3: Wild Hunt" (available on multiple platforms)
First-Person Shooter (FPS): "Overwatch" (available on multiple platforms)
Open-World Exploration: "Red Dead Redemption 2" (available on multiple platforms)
Puzzle: "Portal 2" (available on multiple platforms)
Strategy: "Civilization VI" (available on multiple platforms)
Simulation: "The Sims 4" (available on multiple platforms)
Sports: "FIFA 22" (available on multiple platforms)
Racing: "Forza Horizon 4" (Xbox and PC)
Indie: "Celeste" (available on multiple platforms)
Remember to consider the gaming platform you have access to, as not all games are available on every platform. Additionally, you may want to check out reviews, gameplay videos, and user ratings to better understand the games and see which ones align with your preferences.
Ultimately, the best game for you to play is the one that resonates with your interests and provides an enjoyable experience.
How to Work with AhaSlides Magic Picker Wheel
Find and click the play button in the centre of the wheel
Wait for the wheel to spin and randomly stop in one of the entries
A pop-up will announce the winning entry
You can add new suggestions as well as remove any entries in the table on the left.
To add an entry – Type your category into the box "Add a new entry" on the left
To delete an entry – If you want to delete the category right away, hover over it, and click the bin icon to delete it.
Design a new wheel, save it, and share it with your friends.
New – All the current entries will be cleared. Add your own to the wheel to spin.
Save – Finish your wheel and save it to your AhaSlides account. If you do not have one yet, it's free to create!
Share – This gives you a URL link for sharing, which will point to the main spinner wheel page. Please note that the one you made on this page would not be accessible through the URL.
Whether you want to make a spinner wheel game offline or online, check out How to Make a Spinner Wheel Game.
Why Use Random Category Generator
The more choices you have, the harder it is to decide.
It doesn't matter who you are or what you do for a living, you are forced to make small decisions every day that are mostly trifles. For example, what do you want for breakfast? Do you like coffee, tea, water or something else? You may feel terrible in making decisions. However, it's something we all have to deal with in how our brains work.
So, whatever you are struggling with, AhaSlides' random category generator will serve you right!
When to Use Random Category Generator
Looking for some inspiration? 💡 You can build your own wheel according to themes like Yes or Know Wheel, Zodiac Spinner Wheel, Harry Potter Random Name Generator
Wanna Make it Interactive?
Let your participants add their own entries to the wheel! Find out how to make a spinner wheel…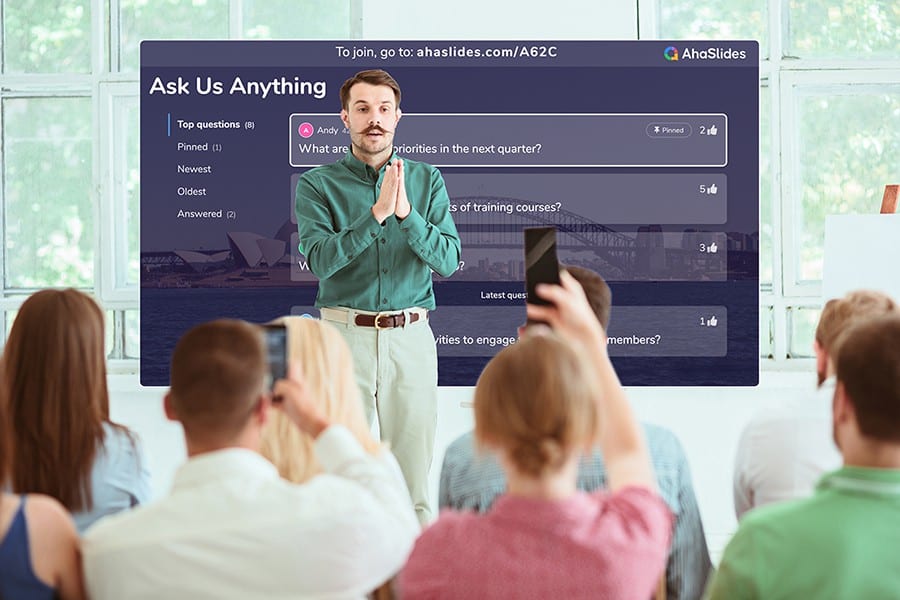 Start in seconds.
Add more funs with the best free spinner wheel available on all AhaSlides presentations, ready to share with your crowd!
Try Other Wheels! 👇
Ⓜ️ Random Letter Generator Ⓜ️
All the letters of the English alphabet, ready to help you name your project, pick a random student, or play Fun Vocabulary Classroom Games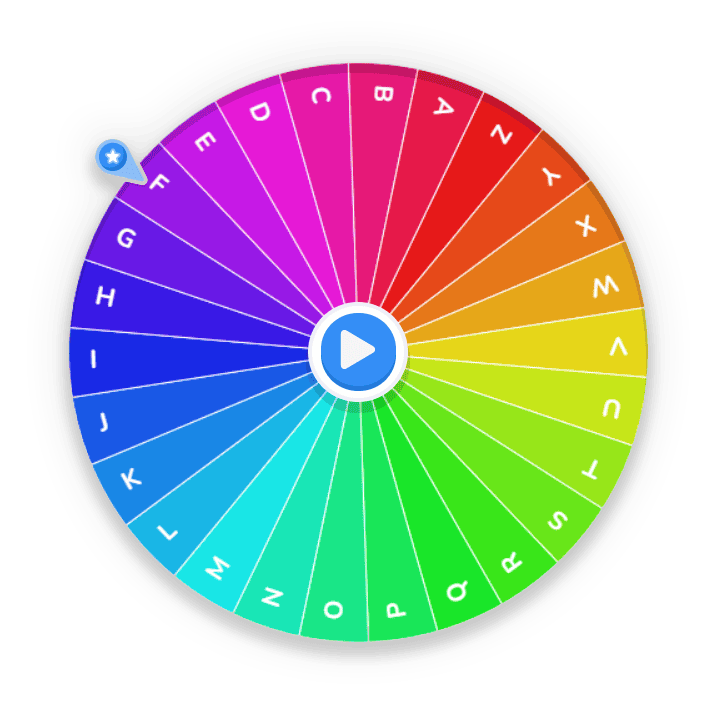 💰 Drawing Generator Wheel 💰
Let the Drawing Generator Wheel decide for you. It will provide easy things to draw, doodles, sketches, and pencil drawings for your sketchbook or even your digital works
💯 MLB Team Wheel 💯
Have you heard about MLB? Are you a fan of MLB, American Major League Baseball? Let's check out the MLB Team Wheel
FAQ
Frequently Asked Questions
---
Got a question? We've got answers. If you have some other questions, see our support center.