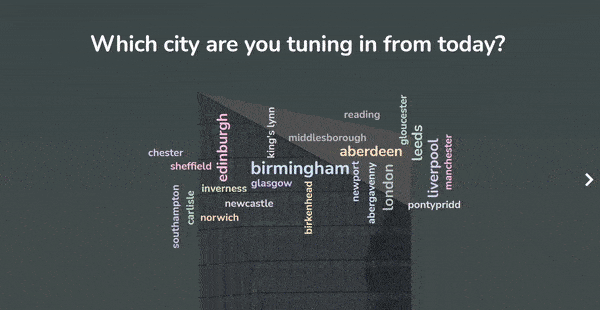 Need new ways to brainstorm?
Use fun quiz on AhaSlides to generate more ideas at work, in class or during gatherings with friends!
🚀 Sign Up For Free☁️
FAQ
Frequently Asked Questions
---
Got a question? We've got all your answers.
A brainstorming session can get messy real quick because of a lack of the right tools, as some keep throwing their opinions, and others stay deathly silent
AhaSlides is one of the best tools for brainstorming! AhaSlides' brainstorm tool allows students to alleviate that social pressure by letting them submit their ideas anonymously. Its voting and reaction features make it perfect for school, as does everything AhaSlides offers, like interactive games, quizzes, polls, word clouds and more.
Keep ideas organised in right place.
Brainstorm tool is available online, or offline, for a person or group of people.
Everyone can speak up with the right brainstorming tool.
Allows anonymity, so people won't be shy to share their ideas.
Offers endless visual possibilities with images, sticky notes, videos, and documents...
Record every historical change, so you could monitor the process to ỉmpove for next time!