The Internet offers a vast resource for knowledge. But be careful because you might be stuck with fake information. As a result, your earned knowledge might not be as useful as you think. But we've solved it!
If you are worrying about seeking authentic information, here we suggest the best 16 question-and-answer websites. These websites are trusted by thousands of users for discovering new information on a variety of topics. 
Look no further, exploring our recommendation of the top 16 best question-and-answer websites right now!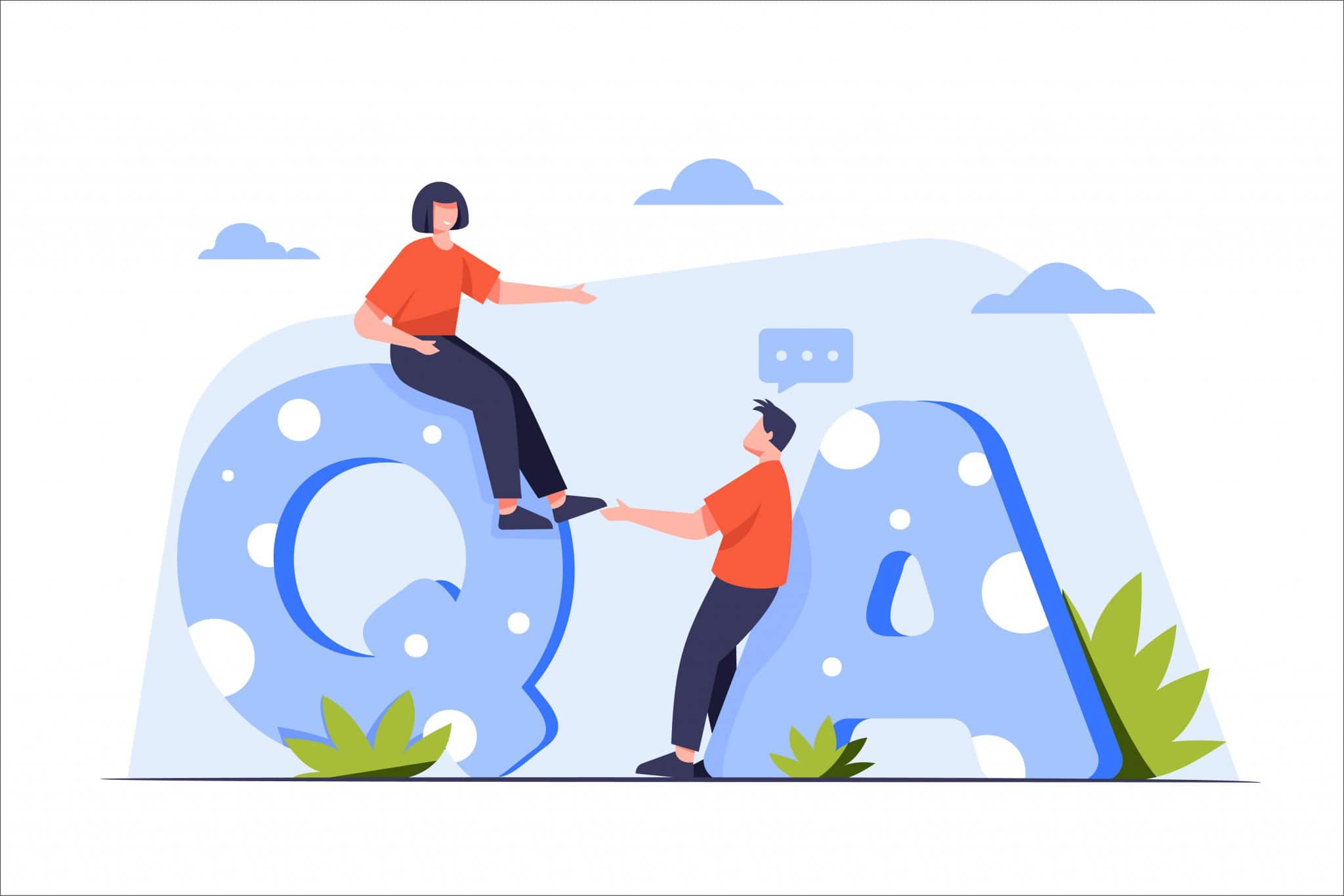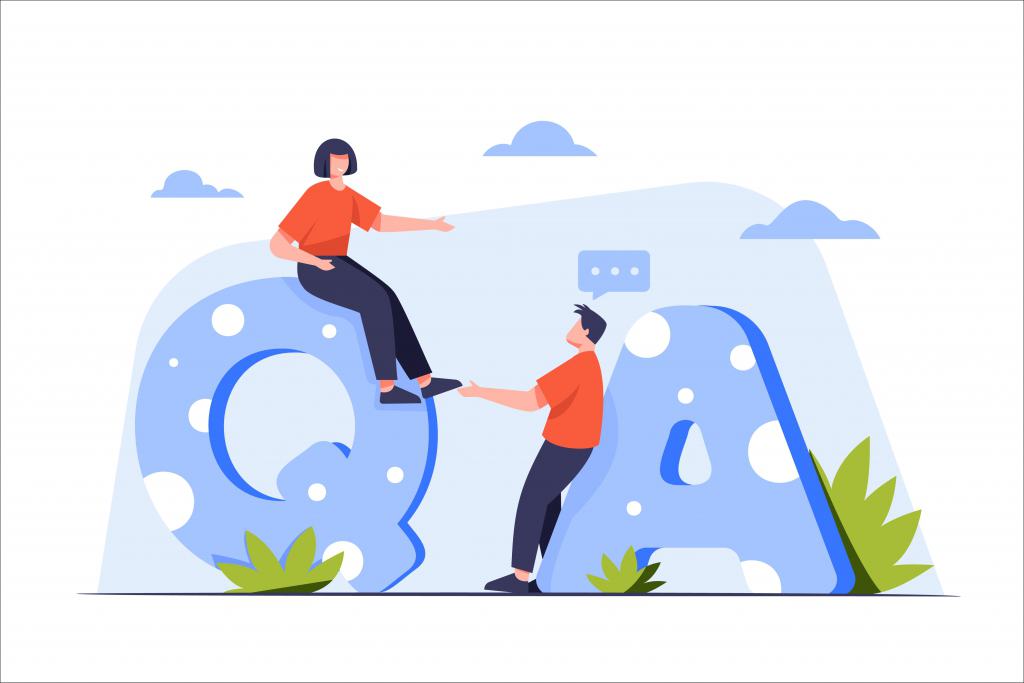 Table of Contents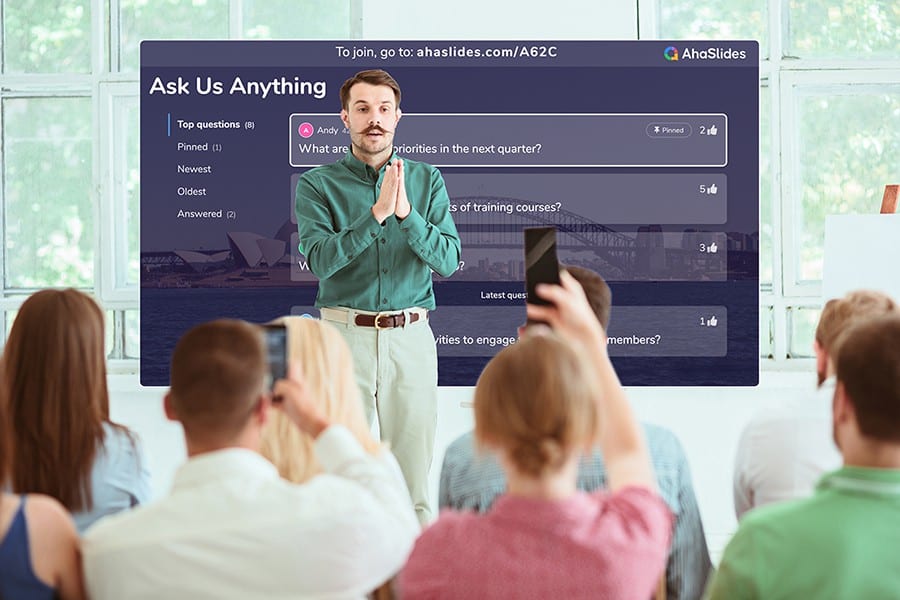 Get your Students Engaged
Start meaningful discussion, get useful feedback and educate your students. Sign up to take free AhaSlides template
🚀 Grab Free Quiz☁️
Question-and-Answer Websites for General Knowledge
#1. Answers.com
Number of Visitors: 109.4M+
Rating: 3.2/5🌟
Registration Required: No
It is agreed as one of the most visited and popular question-and-answer websites. This Q&A platform has tens of millions of user-generated questions and answers. At the Answers site, you can easily and quickly get the answers you need and ask the questions you want in all fields of knowledge.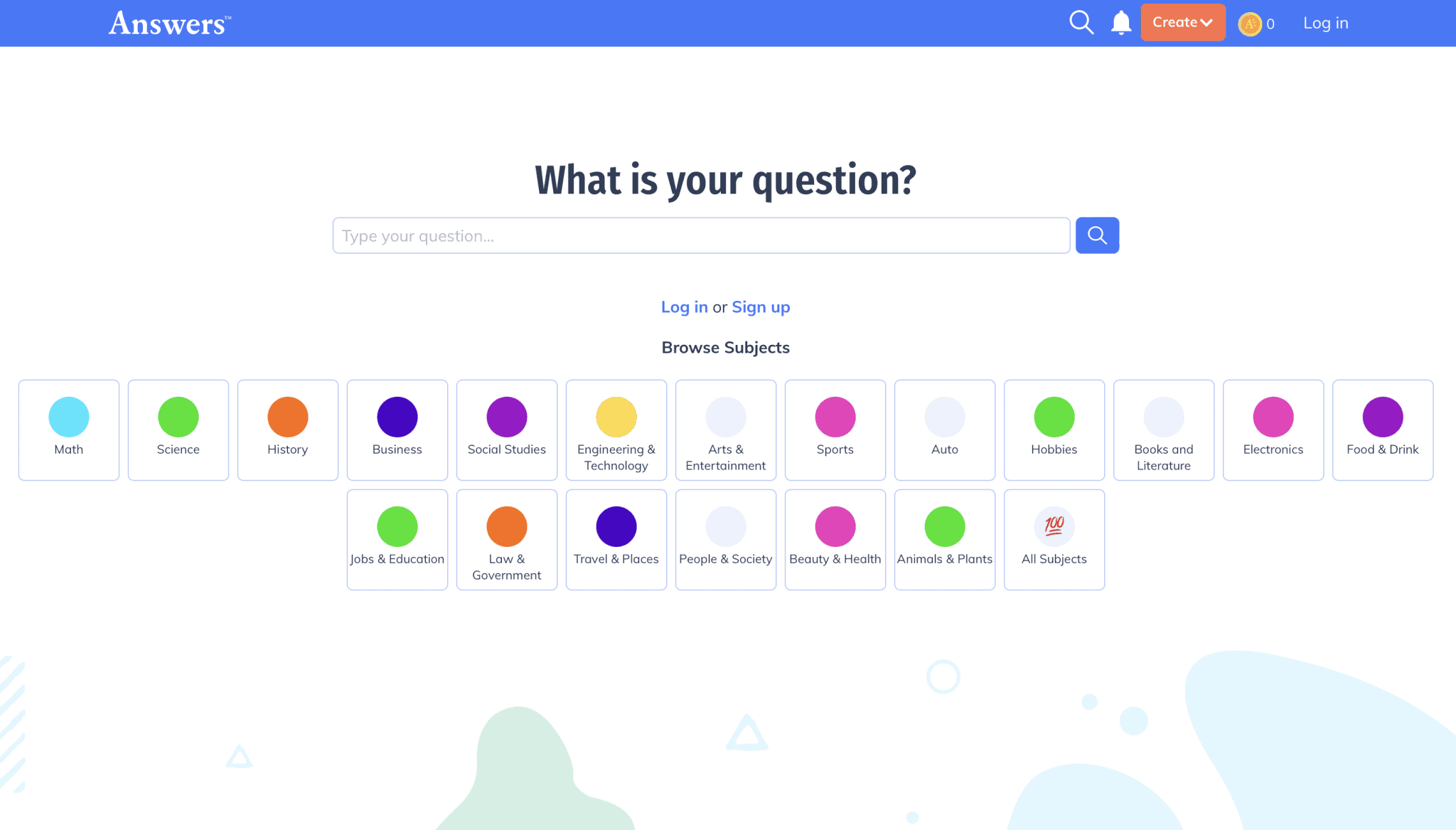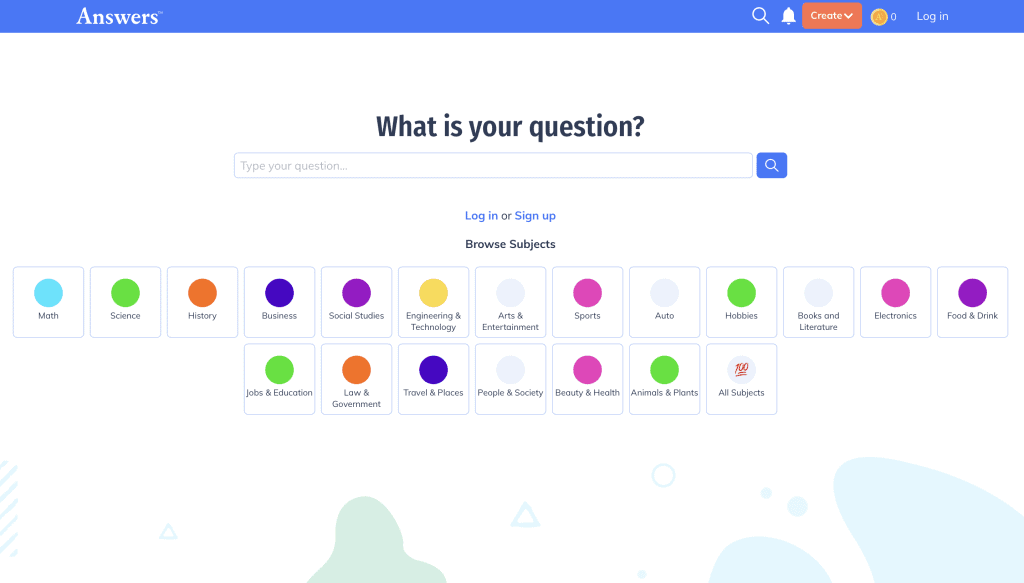 #2. Howstuffworks.Com
Number of Visitors: 58M+
Rating: 3.8/5🌟
Registration Required: No
HowStuffWorks is an American social Q&A website founded by professor and author Marshall Brain, to provide its target audience an insight into the way many things work.
It provides answers to all of your queries on an array of subjects, including politics, cultural sentiments, the functioning of phone batteries, and the structure of the brain. You can find the answers to all of your questions about life on this website.
#3. Ehow.Com
Number of Users: 26M+
Ratings: 3.5/5 🌟
Registration Required: No
Ehow.Com is one of the most amazing question-and-answer websites for people who love to learn how to do anything. It is an online how-to reference that provides detailed instructions on a wide range of topics, including food, crafts, DIY, and more, through its many articles and 170,000 videos.
Those who study best visually and those who learn best through writing will find eHow to be appealing to both types of learners. For those who prefer watching videos, there is a section dedicated to providing how-to information.
#4. FunAdvice
Number of Visitors: N/A
Ratings: 3.0/5 🌟
Registration Required: No
FunAdvice is a unique platform that combines questions, answers, and photographs to provide individuals with an enjoyable method to ask for advice, share information, and build friendships. Though the website interface may appear a little basic and old, it is a way to upgrade page loading speed.
Question-and-Answer Websites for Special Topics
#5. Avvo
Number of Visitors: 8M+
Ratings: 3.5/5 🌟
Registration Required: Yes
Avvo is a legitimate online expert question and answer website. The Avvo Q&A forum allows anyone to ask anonymous legal questions for free. Users can receive answers from all of the people who are real lawyers.
Avvo's main goal is to empower consumers to navigate the legal system with greater knowledge and better judgments by offering comprehensive information. Through its online platform, Avvo has provided free legal advice to someone every five seconds and has answered over eight million legal inquiries.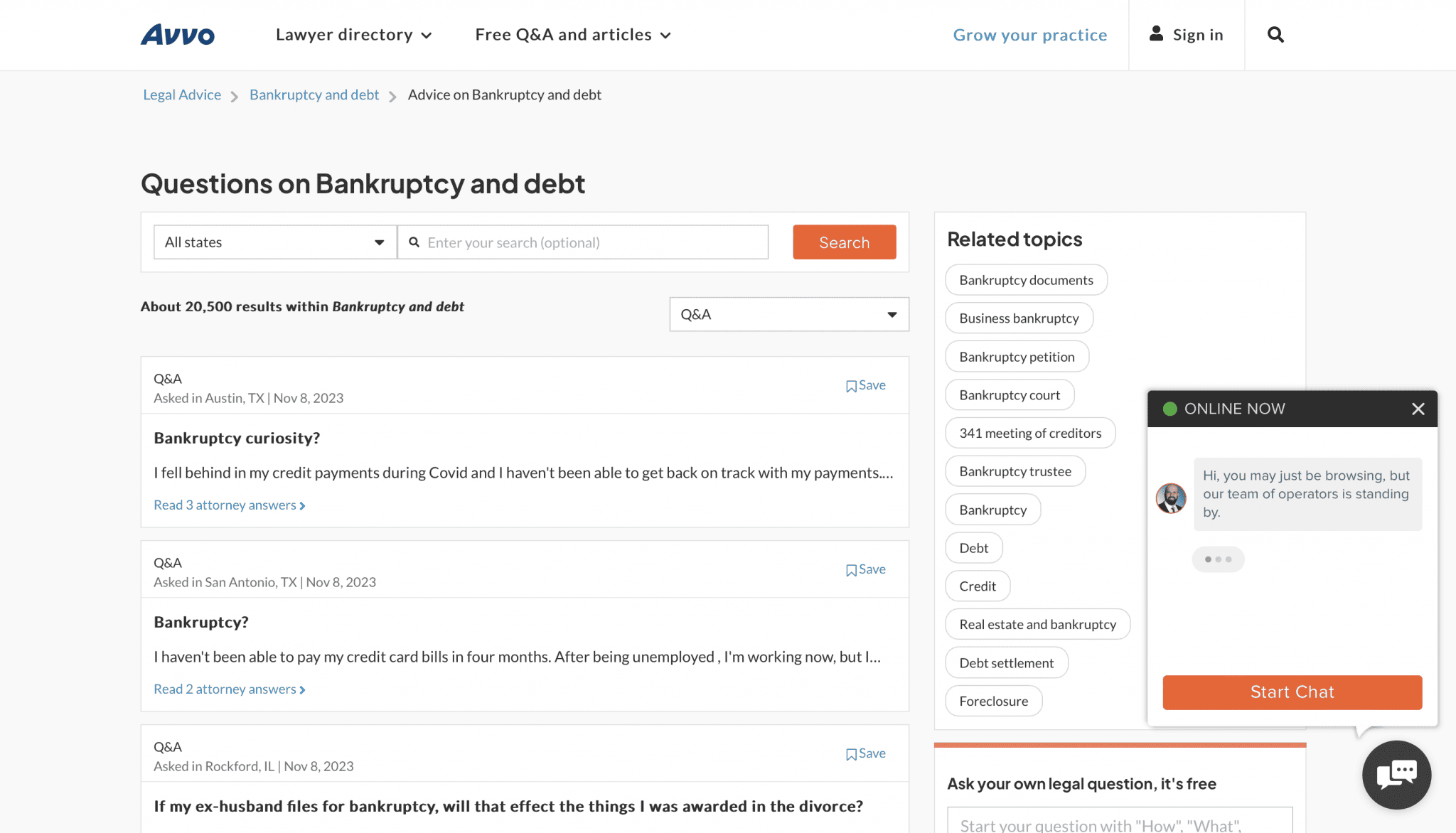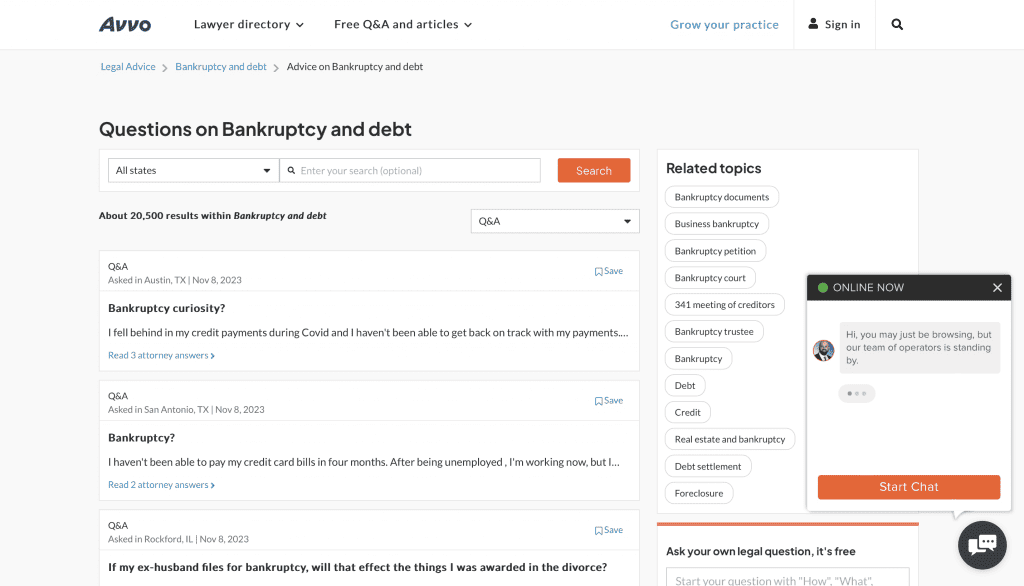 #6. Gotquestions.org
Number of Visitors: 13M+
Ratings: 3.8/5 🌟
Registration Required: No
Gotquestions.org is the most common Q&A site where Bible questions are answered in a fast and accurate way to all your Bible Questions. They will do their best to carefully and prayerfully study your question and answer it biblically. So you can be assured that your question will be answered by a trained and dedicated Christian who loves the Lord and desires to assist you in your walk with Him.
#7. StackOverflow
Number of Visitors: 21M+
Ratings: 4.5/5 🌟
Registration Required: Yes
If you are looking for the best question-and-answer site for programmers, StackOverflow is a great choice. It offers questions in a range of platforms, services, and computer languages. After posing a question, its up-vote method guarantees prompt responses, and its stringent moderation guarantees that users receive either direct responses or a mention of where to find them online.
#8. Superuser.Com
Number of Visitors: 16.1M+
Ratings: N/A
Registration Required: Yes
SuperUser.com is a community that cooperates and provides advice on how to help people who love computers with their questions. Because it is primarily designed for computer enthusiasts and power users, the website is filled with geeky queries and even more geeky answers.
Question-and-Answer Websites for Academic
#9. English.Stackexchange.Com
Number of Visitors: 9.3M+
Ratings: N/A
Registration Required: Yes
Online question-and-answer websites for English learners, where you can ask questions or clarify your doubts about everything related to English. It is a platform where linguists, etymologists, and serious English language enthusiasts can ask and answer questions.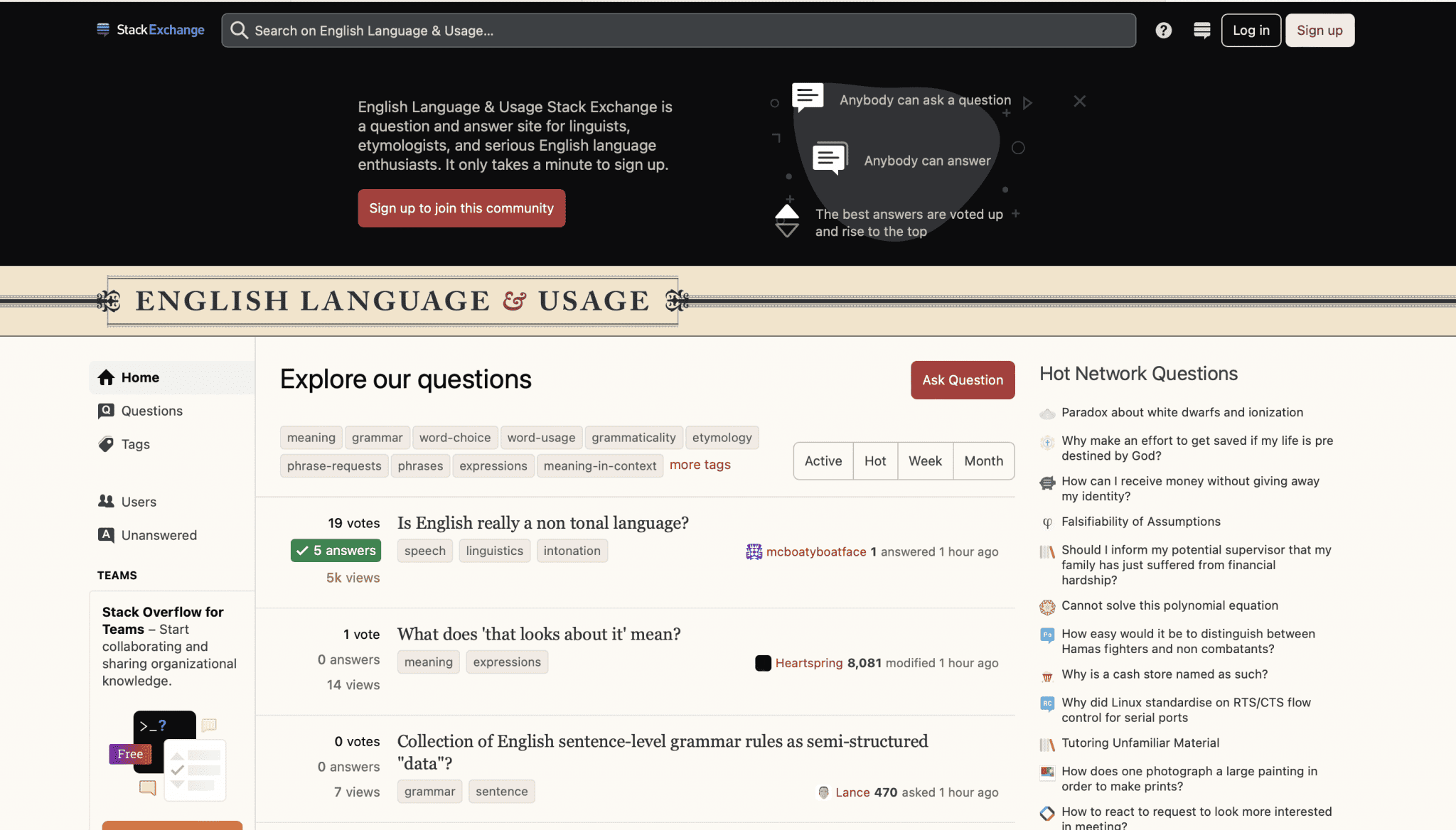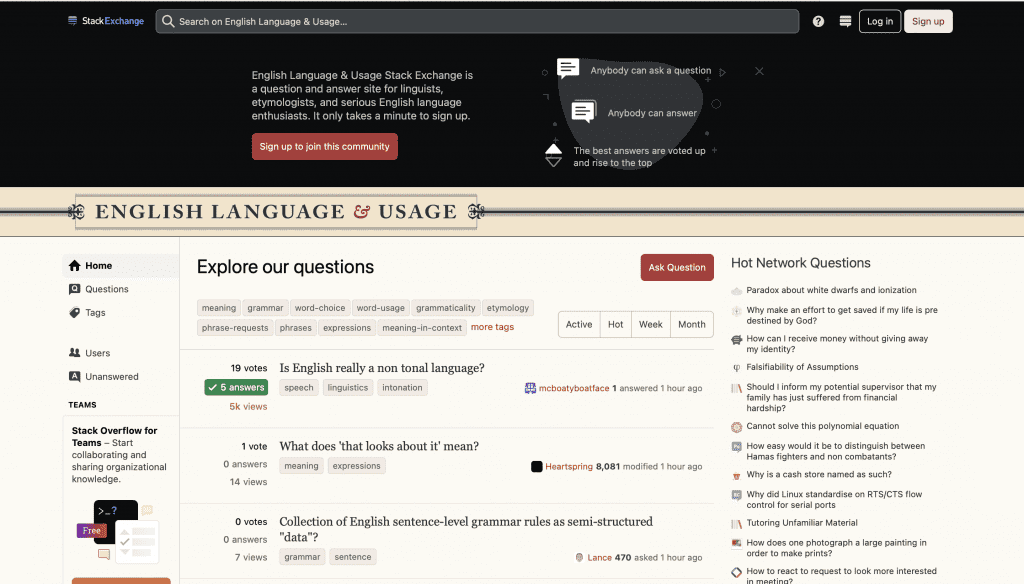 #10. BlikBook
Number of Visitors: Used in more than a third of universities in the UK and all Irish universities.
Ratings: 4/5🌟
Registration Required: Yes
For higher education students, BlikBook, a problem-solving service website is designed just for you. This site enables students and instructors from particular courses to ask and discuss questions with one another in the most engaging way outside of lecture theater. According to BlikBook, facilitating greater student-to-peer interaction will enhance learning outcomes and lighten the burden of instructors.
#11. Wikibooks.org
Number of Visitors: 4.8M+
Ratings: 4/5🌟
Registration Required: No
Based on the Wikimedia community, Wikibooks.org is a famous website that aims to create a free library of educational textbooks that anyone can edit.
It features reading rooms with different themes. You may be confident that practically all themes will be covered in the topics for you to review and study. You will decide to visit reading rooms, where you can ask each other any questions and have discussions about the subject.
#12. eNotes
Number of Visitors: 11M+
Ratings: 3.7/5🌟
Registration Required: Yes
eNotes is an interactive website that answers questions for teachers and students that specialize in literature and history. It offers resources to assist students with their homework and test preparation. It includes interactive homework where students can pose intellectual queries to teachers. There are hundreds of thousands of questions and answers in the Homework Help section.
Other Question-and-Answer Websites: Social Media Platforms
#13. Quora.Com
Number of Visitors: 54.1M+
Ratings: 3.7/5 🌟
Registration Required: Yes
Founded in 2009, Quora is known for its dramatic increase in users every year. As of 2020, the website was visited by 300 million users per month. This is one of the most useful question-and-answer websites nowadays. On the website Quora.com, users submit responses to others' queries. You may also follow people, topics, and individual questions, which is a wonderful way to stay up to date on trends and issues you haven't yet encountered.
#14. Ask.Fm
Number of Visitors: 50.2M+
Ratings: 4.3/5 🌟
Registration Required: Yes
Ask.Fm or Ask Me Whatever You Want is a global social network that allows users to ask and answer questions anonymously or publicly. Users can sign up via email, Facebook, or Vkontakte to join the community. The platform is available in more than 20 languages. As of now, the app has been downloaded more than 50 million times on Google Play Store.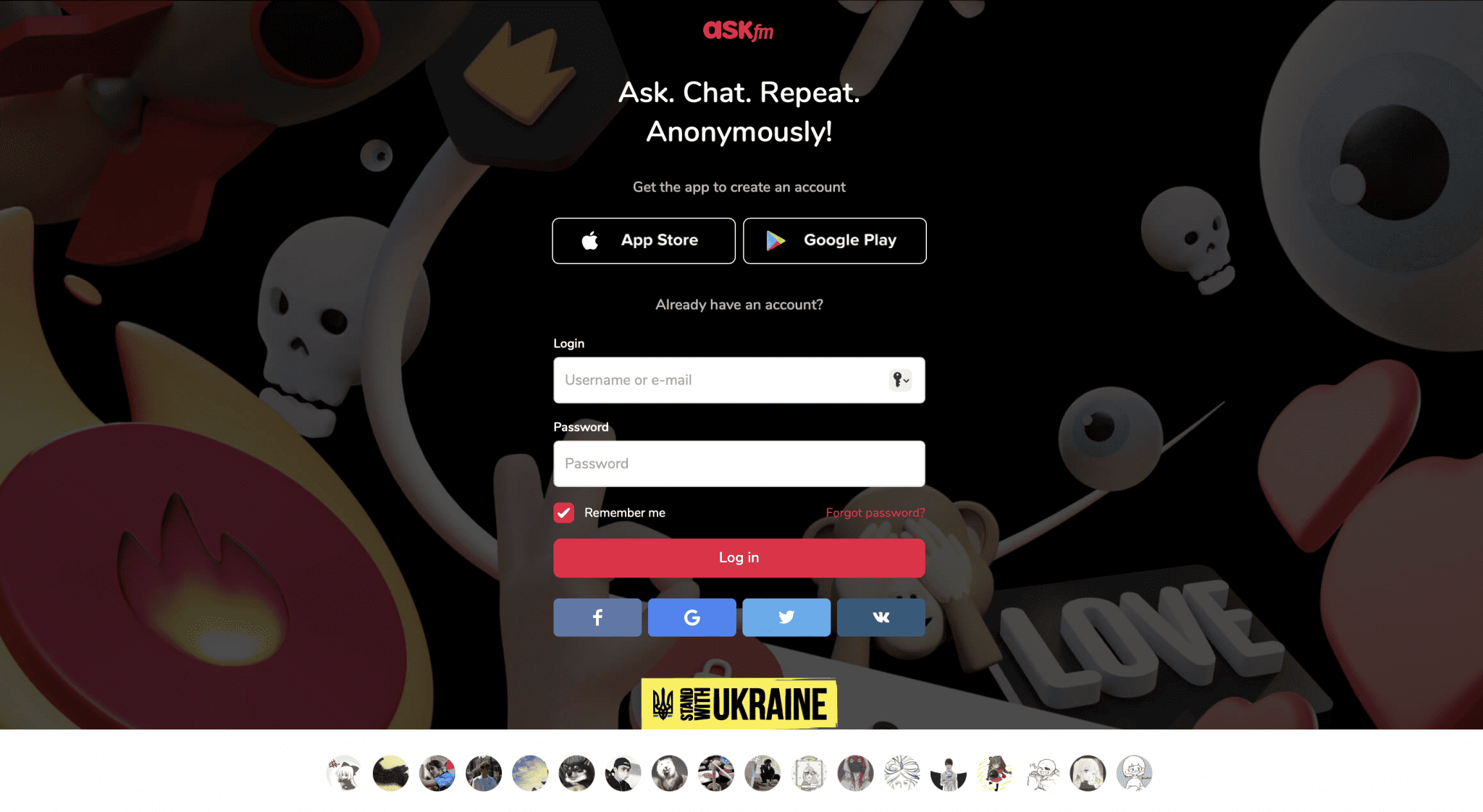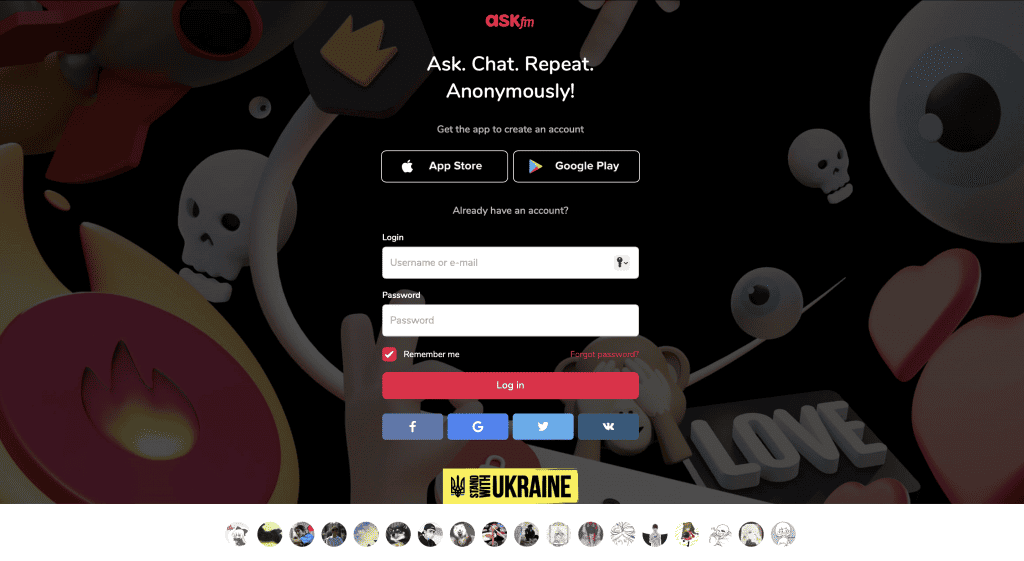 #15. X (Twitter)
Number of Active Users: 556M+
Ratings: 4.5/5 🌟
Registration Required: Yes
Another excellent resource to seek out people's thoughts and answers is X (Twitter) on its own. It isn't as good because the amount of followers you have limits you. However, there's always a chance that someone will be gracious enough to share it with their followers because of the retweet.
How to Create Live Question-and-Anwer for Your Website?
#16. AhaSlides
Number of Subscribers: 2M+Users – 142K+ Organizations
Ratings: 4.5/5🌟
Registration Required: Yes
AhaSlides is used by a wide range of people, including educators, professionals, and communities. It is also trusted by members from 82 of the top 100 universities in the world and staff from 65% of the best companies. It is known for many interactive features, including trivia questions and answers, and Q&A, so you can incorporate this app into your website and make your visitors engage with your events.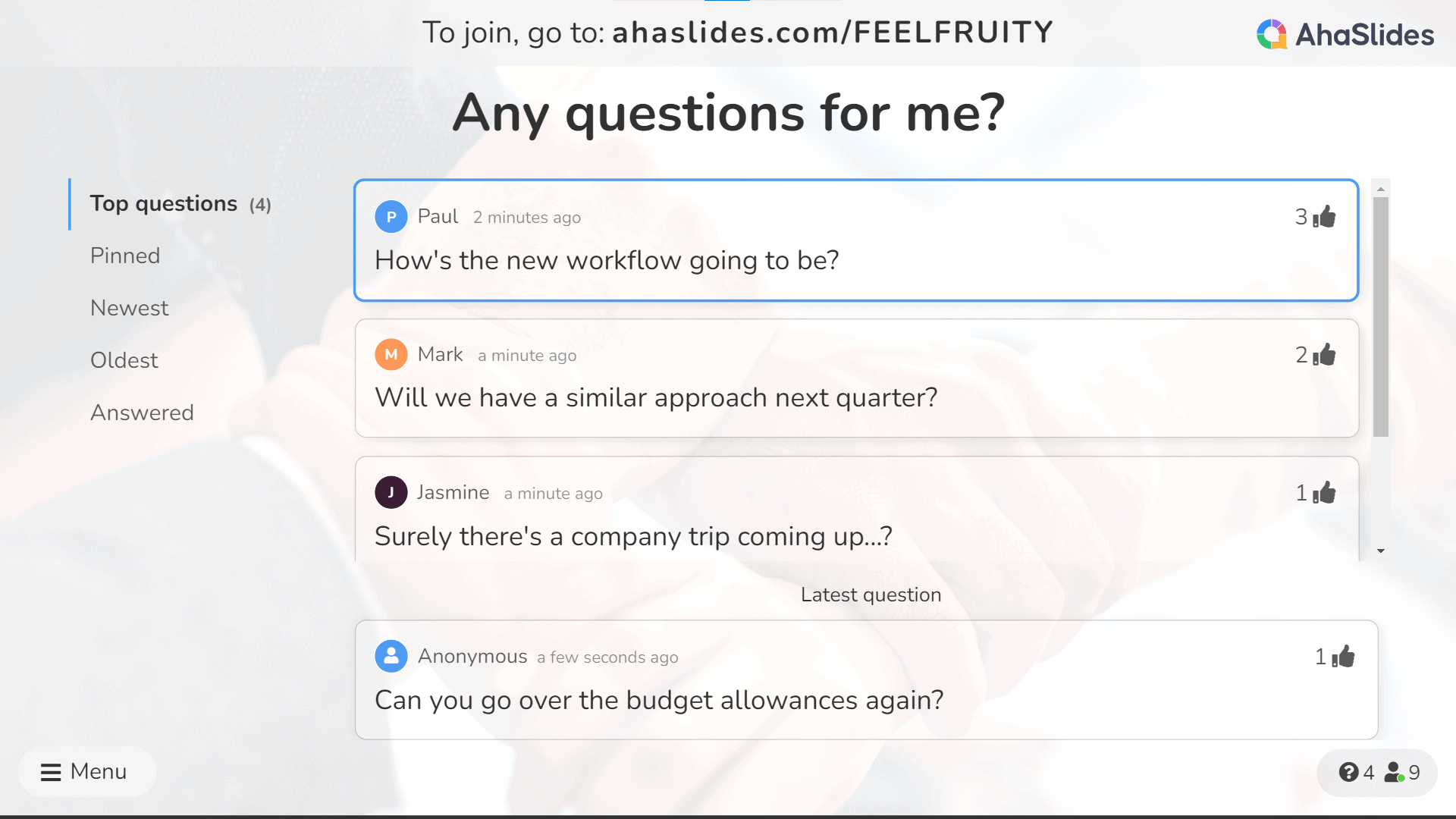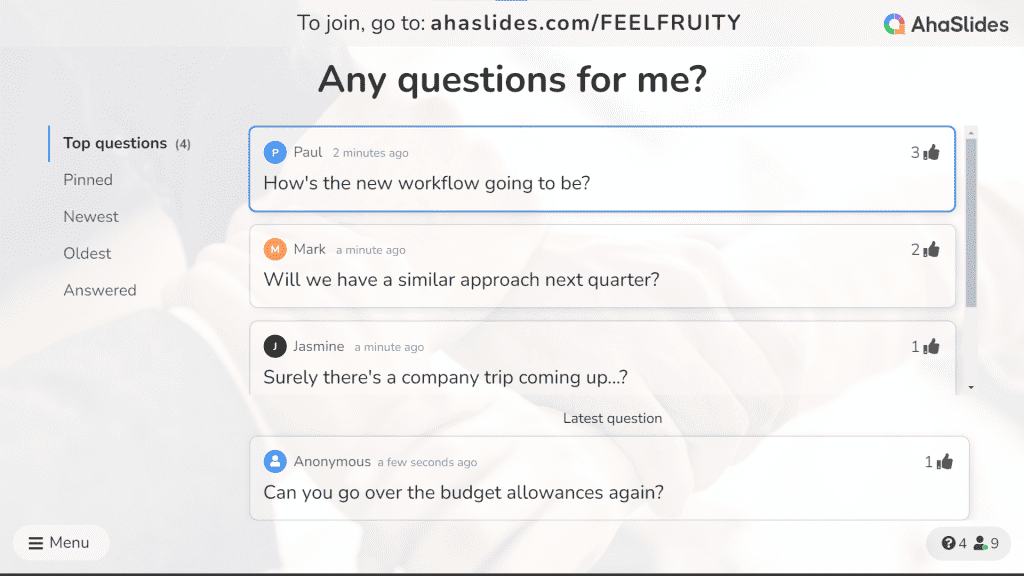 💡Join AhaSlides right now for limited offers. Whether you are an individual or an organization, AhaSlides is proud to deliver a seamless experience in customer service as well as advanced features to make presentations more engaging and compelling.
Frequently Asked Questions
Which website is best for question answers?
The best Question and Answer websites should cover various questions with thousands of people who help answer or give feedback at a high standard and accuracy.
What website gives you answers to questions?
There are a variety of websites that can give answers to your questions. Question-and-answer websites typically target based on user needs. Content may be industry-specific or entirely centered around personal concerns. You can consult the aforementioned list based on your requirements.
What is a question-answering website?
A question-answering (QA) system provides precise responses in natural language to queries from users, together with supporting data. To find these answers and supply the necessary proof, a Web QA system keeps track of a corpus of Web pages and other Web resources.