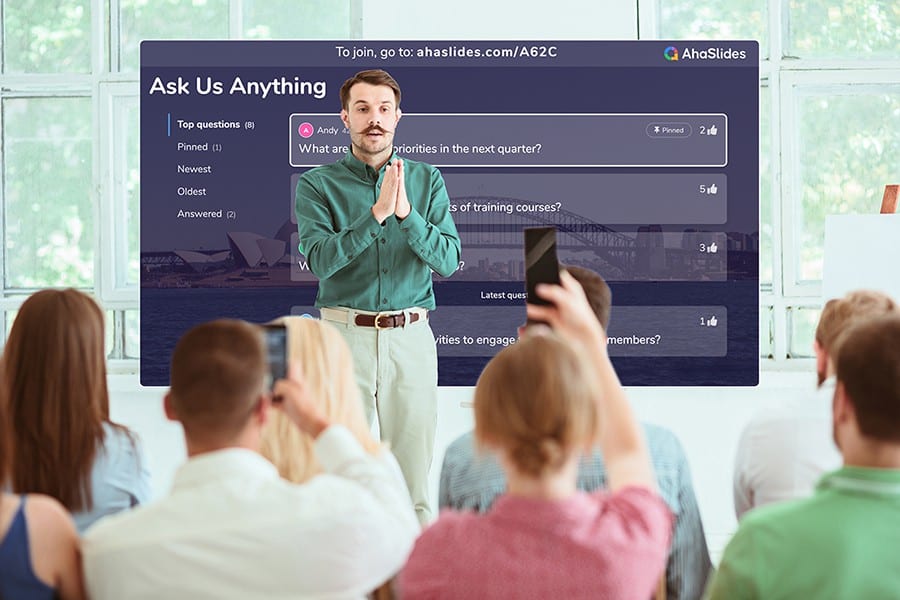 Looking for an interactive way to heat up your event parties?.
Get free templates and quizzes to play for your next gatherings. Sign up for free and take what you want from AhaSlides!
🚀 Grab Free Account
FAQ
Frequently Asked Questions
---
Got a question? We've got answers.
A corporate conference where industry professionals gather to network, attend keynote presentations and participate in workshops and panel discussions.
Examples of event planning services include (1) Venue selection and management, (2) Budgeting and financial planning, (3) Vendor and supplier coordination, (4) Logistics and transportation management and (5) Event marketing and promotion.
Five roles in event management includes (1) Event Manager/Planner (2) Marketing and Communications Manager (3) Operations Manager (4) Sponsorship and Partnerships Manager (5) Volunteer Coordinator.