Imagine this: you are having an under-the-sea blue theme wedding, but the noticeable crimson red chairs placed around each table make it look like a volcano has just erupted🌋!
Whether it's a fancy wedding, a corporate conference, or a simple birthday party, every event requires careful planning and execution to ensure it does not run into a disaster💣.
So what exactly is event designing and how to design an event that leaves your guests stunned for the days to come? Let's figure this out in this article.
Table of Contents
Overview
| | |
| --- | --- |
| Why is design important in events? | A good design will leave a perfect first impression on guests and audiences. |
| What are 7 aspects of design? | Color, form, shape, space, line, texture, and value. |
What is Event Designing?
Event designing involves creating an overall look and feel that will grab attendees' attention, enhance the atmosphere, and provide a memorable experience. The various elements that impact an event – visuals, audio, and interactive elements – come together harmoniously.
The purpose of event designing is to captivate the audience. Like any design concept, event designers apply their skills to make your event stand out from others.
Tips For Better Events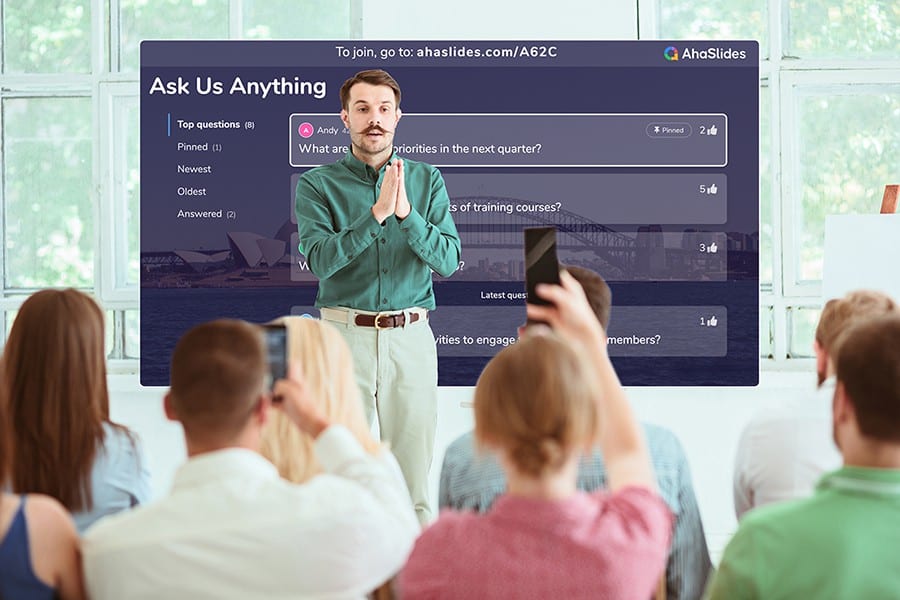 Make Your Event Interactive With AhaSlides
Add more fun with best live poll, quizzes and games, all available on AhaSlides presentations, ready to engage your crowd!
🚀 Sign Up for Free
What are The 5 Stages of The Event Design Process?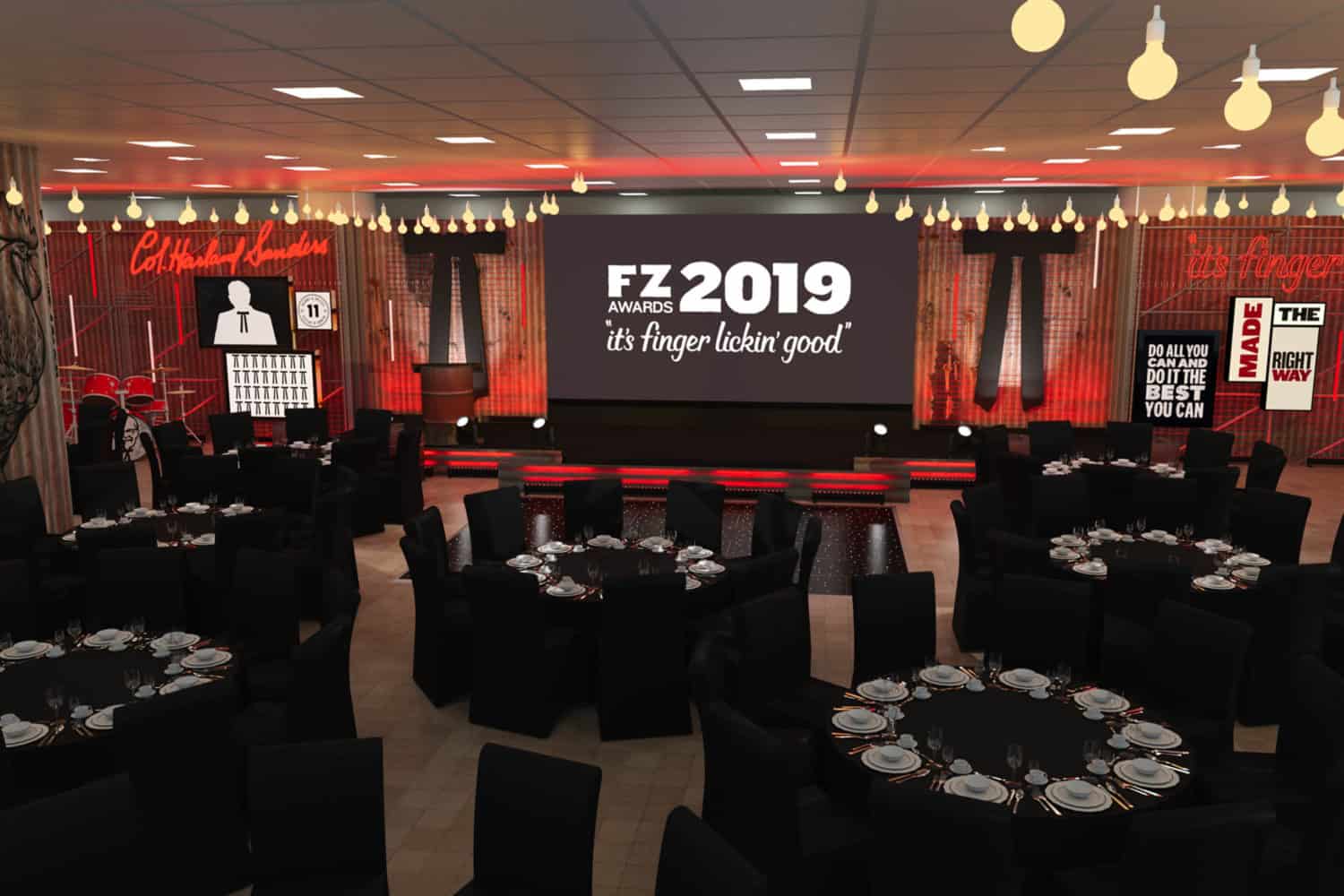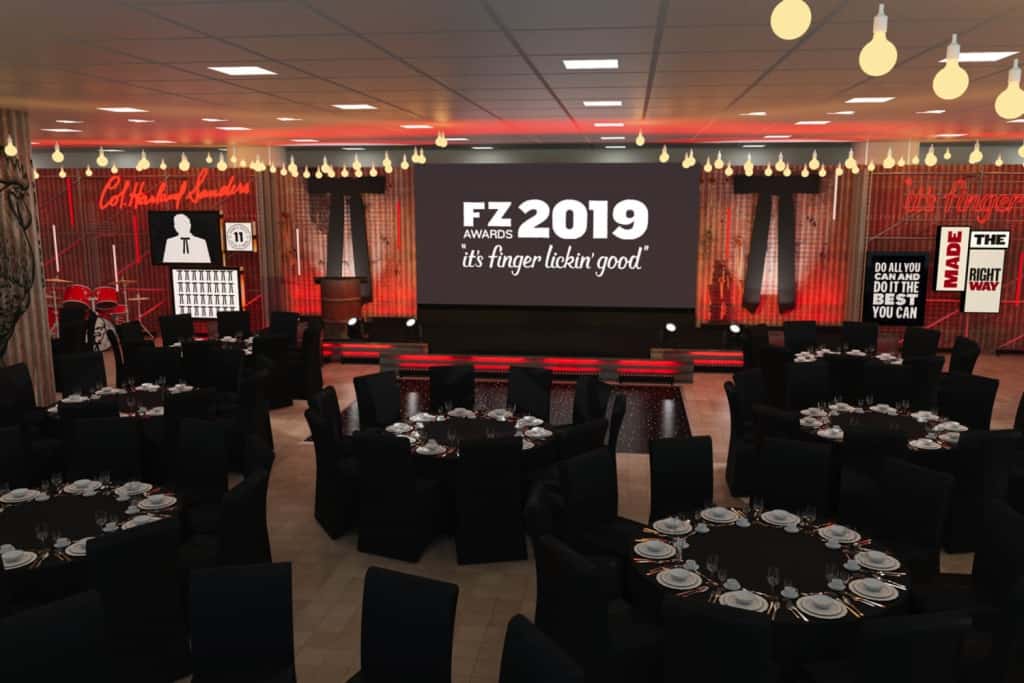 Here are the 5 main stages of the event designing process:
💡 Step 1: Figure out the big picture
This means deciding what you ultimately want to achieve with the event and who your audience is. What's the main purpose – to raise funds, celebrate an anniversary, or launch a product? This helps guide all the other decisions.
💡 Step 2: Pick a theme that vibes with your goals
The theme sets the mood and aesthetic. It could be something fun like "A Night Under the Stars" or "Holiday in Paradise". The theme influences all the design elements from decor to food.
💡 Step 3: Choose a venue that matches the vibe
The location needs to accommodate your group size while aligning with the theme. An industrial space may work for a tech event but not a garden party. Visit locations to see different options and figure out which matches your vision most.
💡 Step 4: Design all the details to bring the theme to life
This includes decor like banners, centrepieces and lighting. It's also things like music, entertainment, activities, food and drinks – all tied to the theme to create an immersive experience.
💡 Step 5: Execute the design during the event
Once everything is ordered and planned, it's time to make it happen! Being onsite allows you to address any issues and tweak things to optimise the experience. You get to see your design vision come to life in real-time!
What is The Difference Between Event Design And Event Styling?
Event designing and event styling are related but have some key differences:
Involves the overall conceptualisation and planning of the entire event experience, including theme, layout, activities, interactive elements, timing, flow, logistics, etc.
Takes a holistic and strategic approach looking at how all elements work together to achieve the event objectives.
Typically done earlier in the planning process.
Focuses mainly on the visual aesthetic and decor elements like furniture, flowers, linens, lighting, signage and other decor.
Provides a stylistic execution based on a pre-existing theme or design brief.
Usually done later in the planning process once the overall event design and theme have been determined.
Makes refinements and detailed selections to bring the design vision to life visually.
So in summary, event designing establishes the overall framework, concepts and strategy while event styling focuses on executing the visual elements and decor in a way that complements the design vision. Event stylists usually work within the parameters defined by the event design.
What is The Difference Between Event Design and Planning?
Event designing and event planning are two sides of the same coin. They work together to make your event a success.
Event designing is all about creative vision. It shapes the feel, flow and memorable experience for your guests. The designer thinks about things like:
What theme best matches your goals?
How do the visuals, music and activities come together?
How can I give people an experience they'll never forget?
Event planning is all about making sure that creative vision happens on the day. The planner thinks about:
Budgets – Can we afford the design?
Vendors – Who do we need to pull it off?
Logistics – How do we get all the pieces in place in time?
Staffing – Do we have enough helpers to manage everything?
So the designer dreams up an amazing experience, and the planner figures out how to make those dreams a reality. They need each other!🤝
Frequently Asked Questions
Is event designing difficult?
It may be challenging, of course, but so appealing, particularly for those who love creativity.
What are event design tips that help me be more creative?
1. It would be best if you gave yourself an acceptance to fail.
2. Understand meticulously your content's purpose and your audiences.
3. Build a strong opinion but be open-minded enough to accept another point of view.
4. Find inspiration from every little thing around you.
What are inspirational sources for me to know about event design?
We'll leave you with 5 famous and helpful Ted Talks videos for your design journey:
1. Ray Eames: The design genius of Charles
2. John Maeda: How art, technology and design inform creative leaders
3. Don Norman: The three ways that good design makes you happy
4. Jinsop Lee: Design for all 5 senses
5. Steven Johnson: Where good ideas come from
Key Takeaways
When done right, event designing transports attendees out of the ordinary routines of everyday life and into a vivid, memorable moment. It gives them stories to tell their friends and family for years to come. That's why event designers invest so much thought, creativity and attention to detail into every aspect of the experience – from the decor to the music to the interactive activities.
So go forth, be bold, and create something truly special and memorable!