Why settle for a boring event when you can fill the air with laughter and good spirits?
From virtual team buildings to big corporate events, we have some event game ideas up our sleeves to make sure everyone gets transported from the everyday worries of life to a whimsical world fueled by friendly competition and excited chatters🪄🥳️.
Table of Contents
Game Event Name Ideas
No game event is completed without a catchy, pun-packed name! If you are a little stuck coming out with a noteworthy name, we've got you covered! Here are some event name ideas for you to dress up your event:
Game On!
Playpalooza
Game Night Extravaganza
Battle Royale Bash
Game-a-Thon
Play Hard, Party Harder
Fun and Games Galore
Game Overload
Game Masters Unite
Gaming Nirvana
Virtual Reality Wonderland
The Ultimate Game Challenge
Power Up Party
Gaming Fiesta
Game Changer Celebration
Quest for Glory
The Gaming Olympics
Game Zone Gathering
Pixelated Party
Joystick Jamboree
Corporate Event Games Ideas
Big crowd, full of strangers. How can you make your guests stay excited and not come up with excuses to sneak out? Check these corporate event games out for a spark of inspiration.
#1. Live Trivia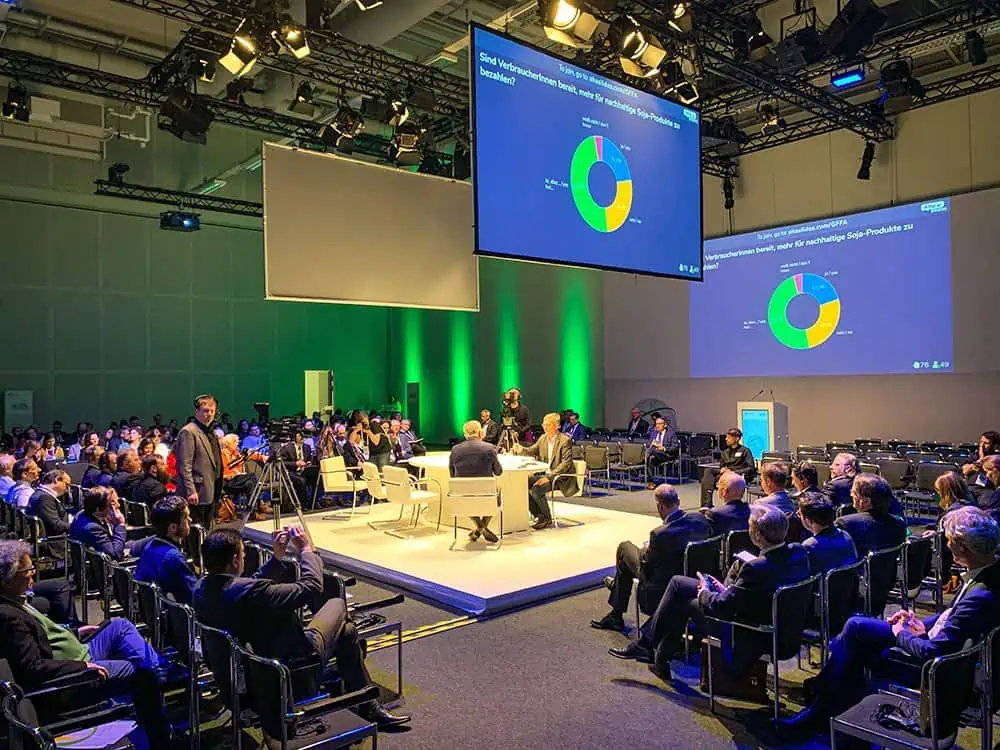 If your general session could use an energising boost, live trivia is a fantastic option. In just 10-20 minutes, live trivia can liven up your content delivery, break the ice effectively and be one of the ideal game show ideas for corporate events:
Create a trivia game based on company history, products, and other related topics.
Attendees open a trivia game on their phones through an event QR code. The MC will push trivia questions out to attendees' phones and display the questions on the big screen.
Once the question round ends, attendees will instantly see whether they answered correctly or incorrectly. The big screen will then display the correct answer as well as how all attendees responded.
The top players and teams will make it onto the live leaderboard. At the end of the trivia game, you can have an overall winner.
Tips For Better Event Engagement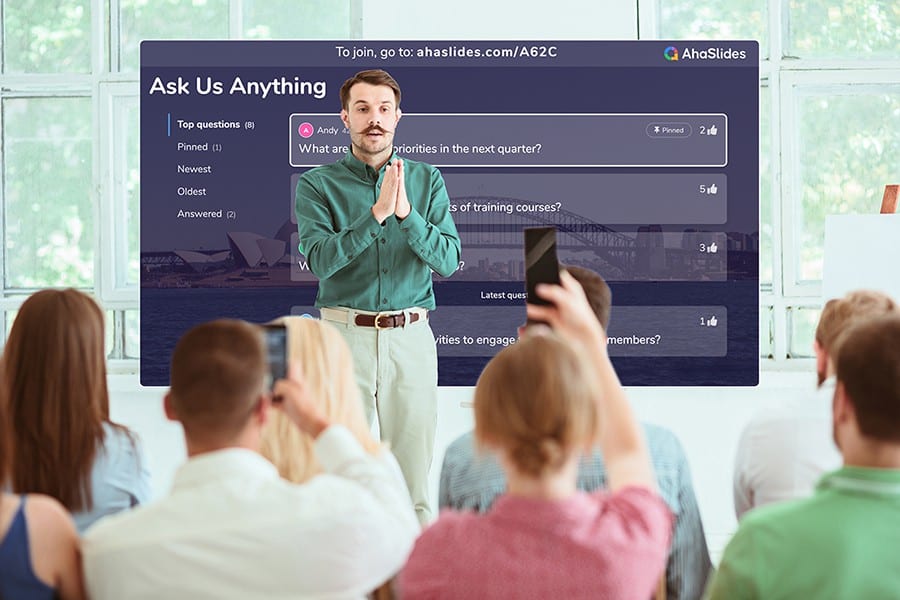 Looking for an easy tool to create Live Trivia?
Add more fun with best live poll, quizzes and games, all available on AhaSlides presentations, ready to share with your crowd!
🚀 Sign Up for Free☁️
#2. Minute to Win It
Set up a series of outrageous yet simple challenges for your coworkers that they must finish in just 60 seconds.
The clock is ticking as they stack cups into a pyramid taller than the boss, fire ping pong balls into cups like a pro, or try sorting out stacks of papers in alphabetical order.
The minute is up – who will reign supreme as the winner of this insane team-building Olympics?!
#3. 4-Question Mingle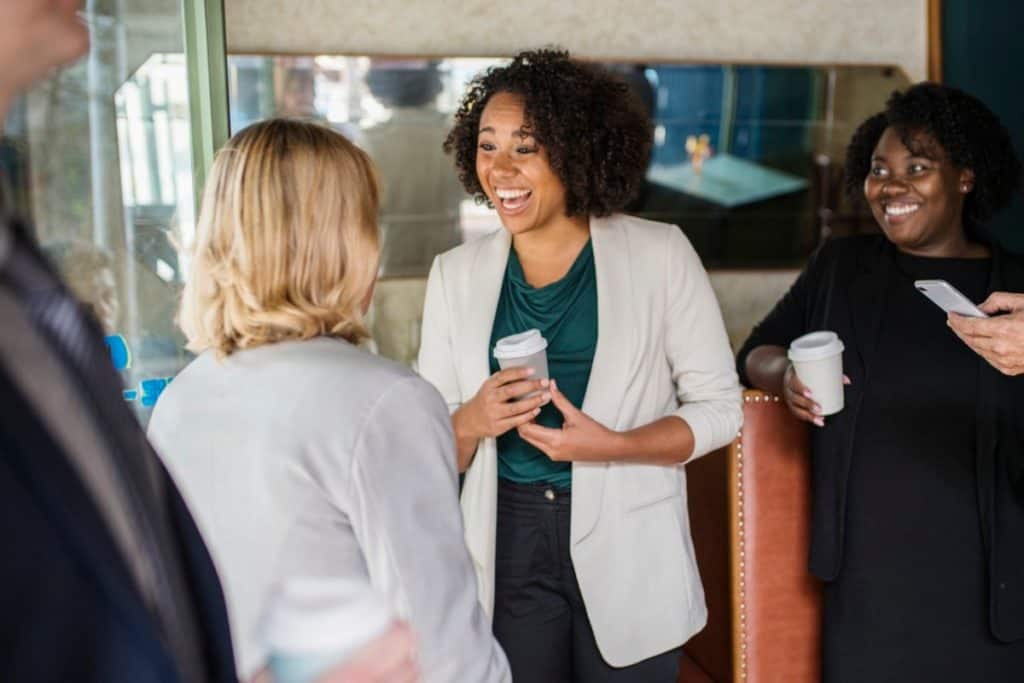 Do you know 4-Question Mingle, one of the best corporate event games ideas? Time to get moving and make some new connections! In this super simple yet fun workout for your social muscles, each team member grabs a copy of 4 interesting questions and starts mingling one-on-one with every other player.
Spend just a few minutes with each person, answering each other's questions and learning fun facts, work style preferences, and maybe even a secret talent or two!
You'll be amazed at how much you discover about the people you see every day but don't really know.
#4. Catch Phrase
How about team building events for small groups? Get ready for the ULTIMATE team communication test! One of good game ideas is Catch Phrase, which is so easy to play and leads to an exciting atmosphere. In this classic word game, you'll pair up and take turns being the clue giver or clue catcher.
The clue giver sees a phrase and has to describe it to their partner WITHOUT actually saying the phrase.
Things like famous people, household items, and expressions – they've got to accurately convey the meaning through clever clues.
For example, if you see "needle in a haystack," you'd have to act it out or say something like "It's a pointy metal stick lost among heaps of dried grass." Then your teammate will try to guess "needle in a haystack!"
Online Event Game Ideas
Who says you can't have fun with others remotely? These virtual team event ideas can do wonders to tight everyone together effortlessly👇
#5. Desert Island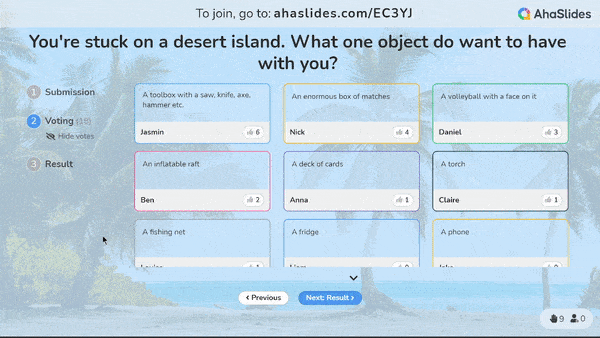 You are going to a desert island🌴 and you are bringing one thing with you. Participants then share out items that they would like to bring. If someone announces a specific item that matches your rule, that person will score a point.
💡Tip: Use a brainstorming slide which allows you to submit, vote, and show the results in real-time with AhaSlides 👉 Grab the Template.
#6. Guess Who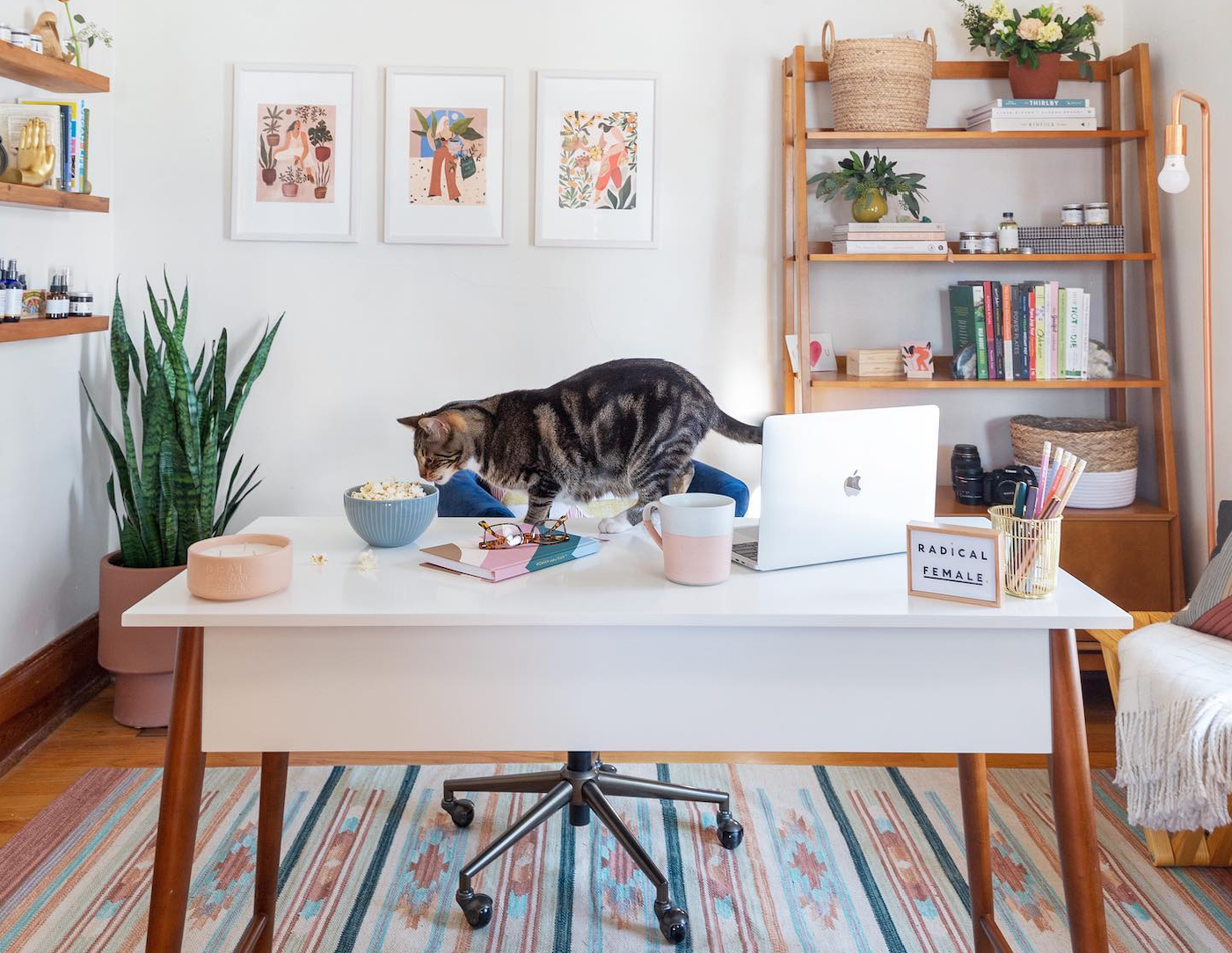 Let's play a game to really get to know each other's unique styles! Before everyone meets, they will snap a pic of their home office space – the spot that best represents your personality.
During the meeting, the host will share one workspace photo at a time for everyone to see on their screens.
The participants need to guess which team member that space belongs to. An excellent opportunity to reveal skilled interior decorators among the employees!
#7. The Price is Right
It's time for an epic game night with your favourite co-workers!
You'll be playing a virtual version of The Price is Right, so start gathering amazing prizes to get everyone's spirit ready.
First, have all the players submit the prices they think various items will cost.
Then during the game night, you'll reveal one item at a time on your screen.
Contestants guess the price and whoever is closest without going over wins that prize! Such a cool video game idea, isn't it?
Frequently Asked Questions
What are some unique game ideas?
Here are some unique game ideas for your event:
• Unique Charades – Act out movies, TV shows, music, famous people, etc. that your audience will find interesting and engaging.
• Heads Up! – Use the Heads Up app where one player holds the phone to their forehead and the other players give clues to guess the word or phrase.
• Password – One player provides one-word clues to help the other player guess a secret phrase or word. You can play online or make your own versions.
• Never Have I Ever – Players hold up fingers and put one down each time they've done something others mention. The first player to run out of fingers loses.
• Taboo – One player describes a word or phrase while others try to guess it. But certain "taboo" words can't be said when giving clues.
• Online Bingo – Generate bingo cards with fun tasks or things related to your audience. Players cross them off as they accomplish them.
How can I make my event fun?
Here are some key tips to make your event fun:
Choose an appropriate venue.
Create a theme.
Provide entertainment like a DJ, band, or activities.
Offer tasty food and drinks.
Encourage socialising.
Make it interactive with activities like trivia or live polls.
Surprise your guests with unexpected elements.
After these pieces of advice, we believe you have some game ideas to make your event more astonishing and memorable. The key is maximising opportunities for laughter, interaction, recognition and prizes within your program. Incorporating videos, event games, group activities and celebrations can go a long way in making your event fun and engaging. Small changes can produce big results!