When facing a serious health condition affecting yourself, your partner, or your family, taking time off work can be necessary but stressful, especially when worrying about keeping a job and income stability. Fortunately, the FMLA leave can provide some relief. Whether you cannot work due to serious health conditions or need to care for your loved ones, FMLA Leave offers unpaid leave and job protection.
So, if you are an employee or employer seeking to learn more about FMLA leave, keep reading!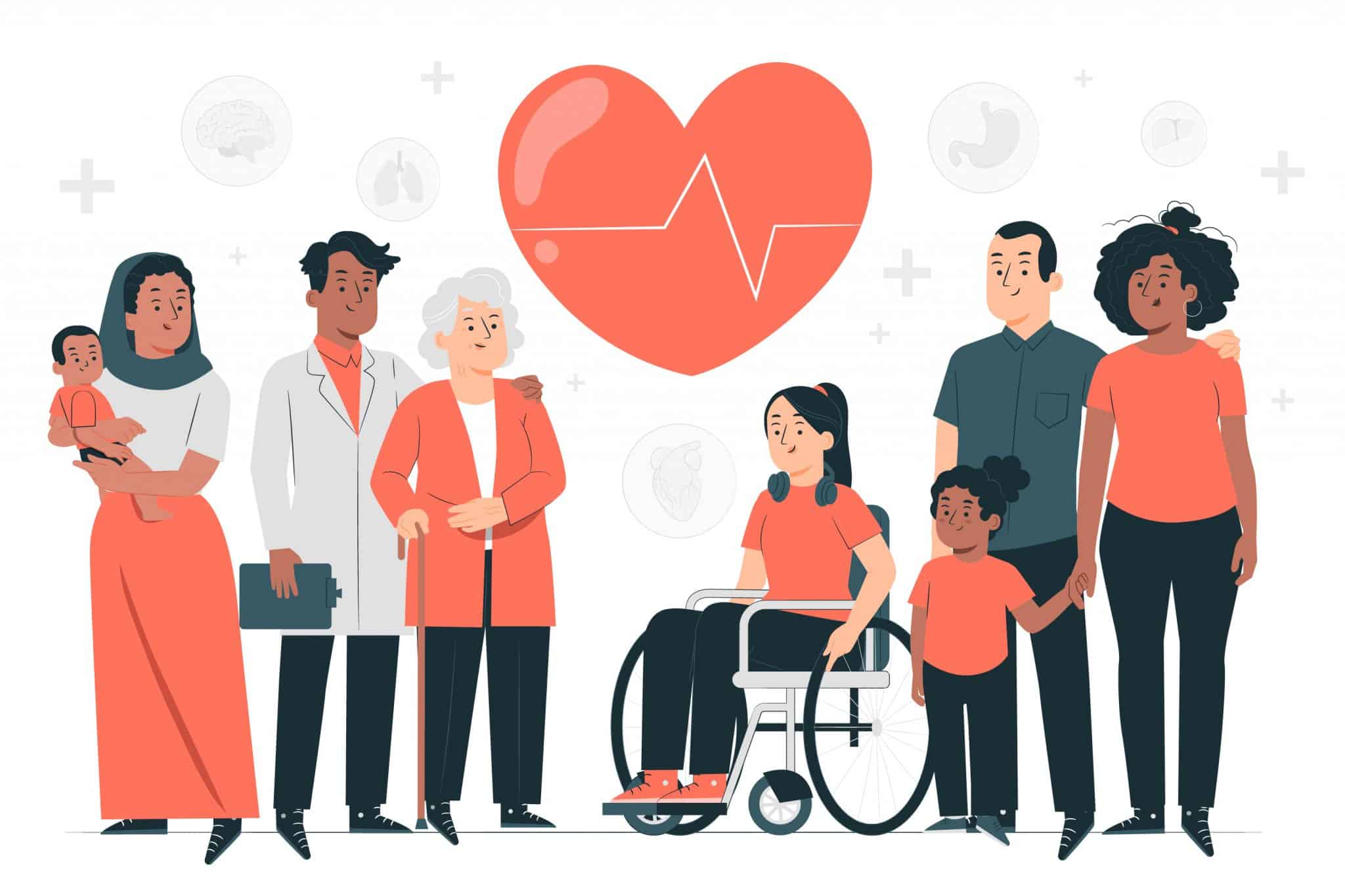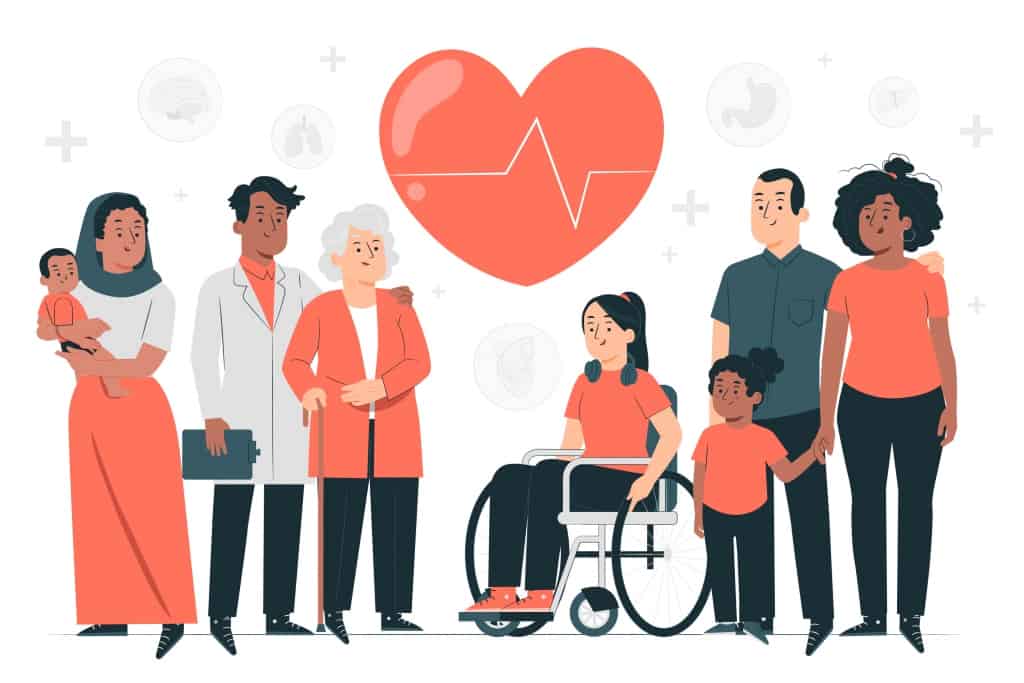 More Helpful HR Tips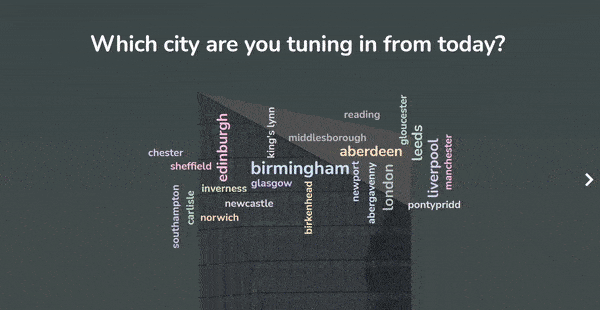 Engage with your employees.
Instead of a boring orientation, let's start a fun quiz to refresh new day. Sign up for free and take what you want from the template library!
🚀 To the clouds ☁️
What Is FMLA Leave?
FMLA leave (Family and Medical Leave Act) is a federal law in the United States that provides certain employees with up to 12 weeks of unpaid leave in 12 months for specific family and medical reasons.
The FMLA is created to help employees maintain their work and family responsibilities by allowing them to take off work for defined circumstances without fear of losing their job or health insurance benefits.
Under FMLA, eligible employees can take an absence for the following reasons:
The birth and care of a newborn child;
The placement of a child for adoption or foster care;
To take care of an immediate family member (a spouse, child, or parent) with a serious health condition;
To take medical leave if an employee has a severe health condition that prevents them from working.
Who Can Use FMLA Leave?
To be eligible to take FMLA leave, an employee must meet the following criteria:
Work for a covered employer: The FMLA applies to private employers with 50 or more employees, public agencies, and elementary and secondary schools.
Meet the length of service requirement: Employees have to work for their employer for at least 12 months with 1,250 hours.
Meet location requirement: Employees must work where the employer has 50 or more employees within a 75-mile radius.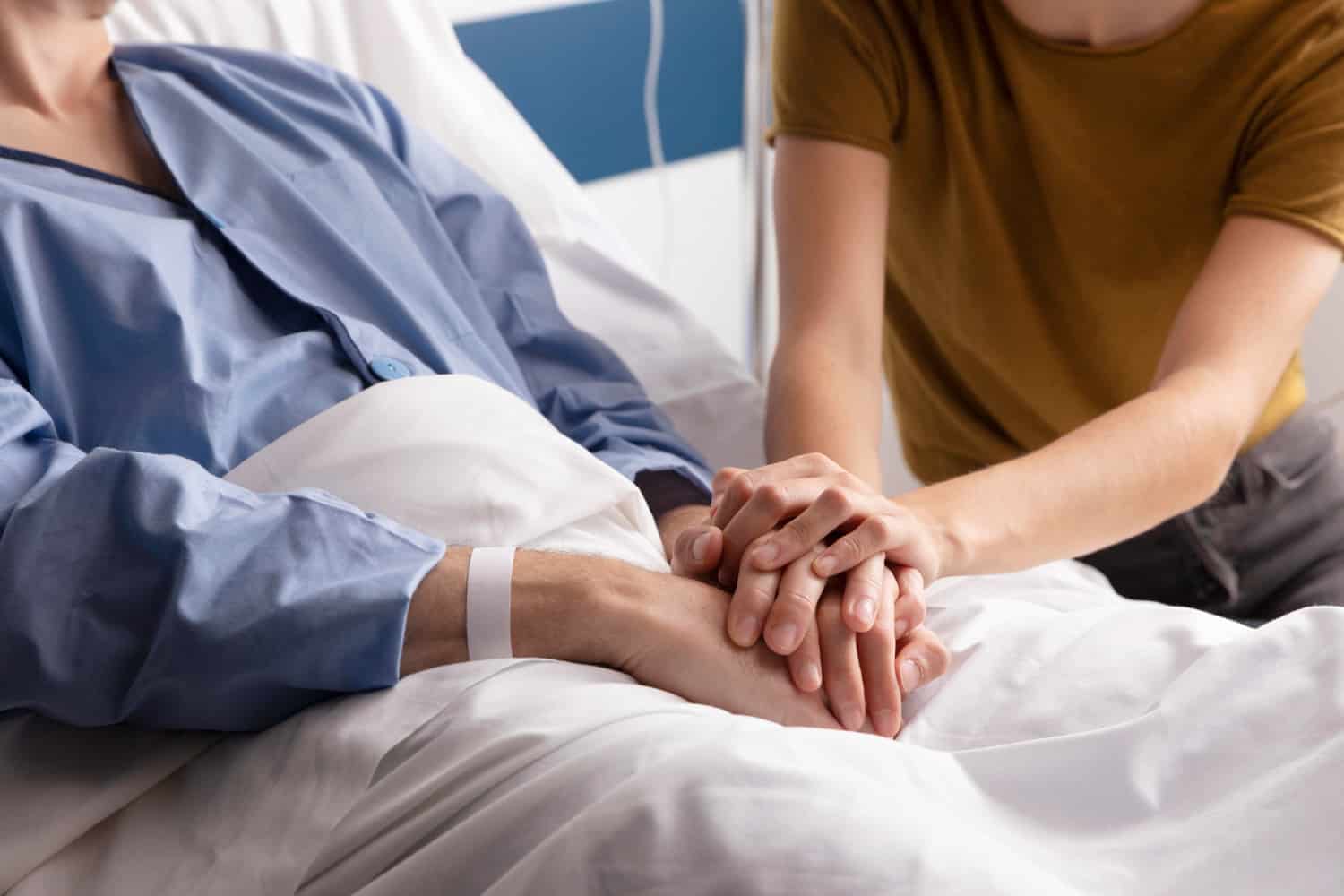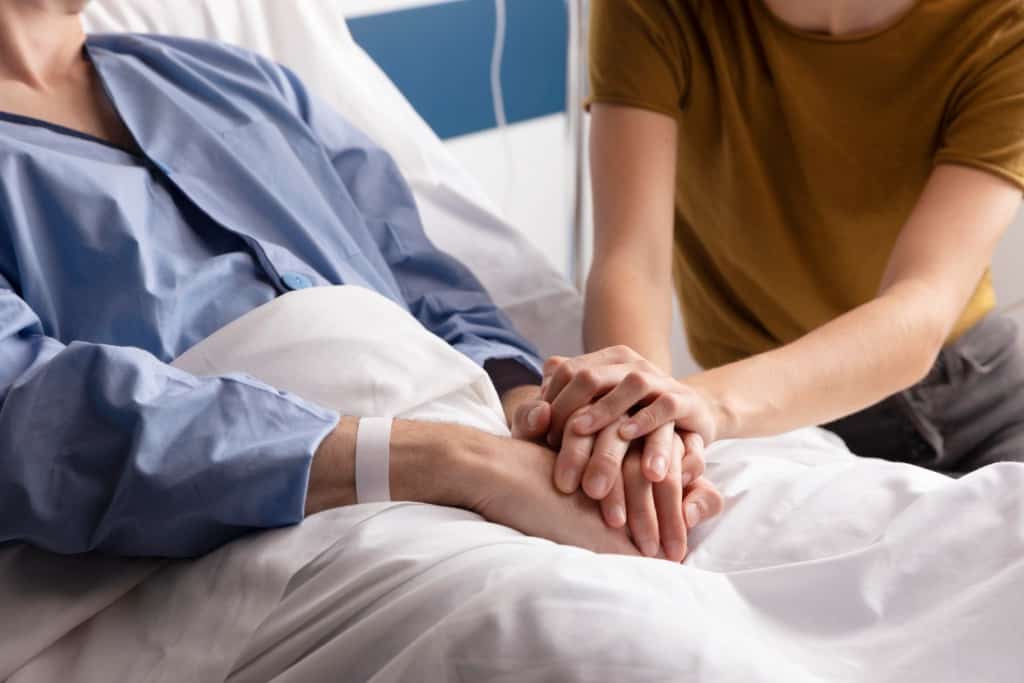 How To Practice FMLA Leave Correctly?
If you are eligible and must take FMLA leave, follow your employer's established policies and procedures for requesting and taking leave. Here are the general steps to practice:
1/ Inform your employer
Notify your employer that you require FMLA.
For foreseeable rest, give at least 30 days' notice.
For unforeseeable leave, give notice as soon as possible, generally on the same day you learn of the need or the next work day.
If you're receiving emergency medical treatment, your spokesperson (your spouse or adult family member) can do it for you.
You don't need to disclose your diagnosis, but you should provide information showing that your leave is due to an FMLA-protected condition.
2/ Request FMLA paperwork
Your employer should provide you with this paperwork within five business days of your request and notify you of your FMLA eligibility (eligible or ineligible – If you're ineligible, give you at least one reason why).
3/ Complete FMLA paperwork
Fill out the FMLA paperwork entirely and accurately. Be sure to provide all necessary information, including the reason for your leave and the anticipated duration of your holiday. If your employer asks for medical certification, you usually have 15 calendar days to provide it.
4/ Take FMLA leave
Once your employer approves your FMLA request, you may take the approved leave.
Your employer must continue your group health coverage while you are on FMLA. Even if your leave is unpaid, you will typically pay the same share of healthcare premiums as before. And you can continue to work the same or similar job upon your return.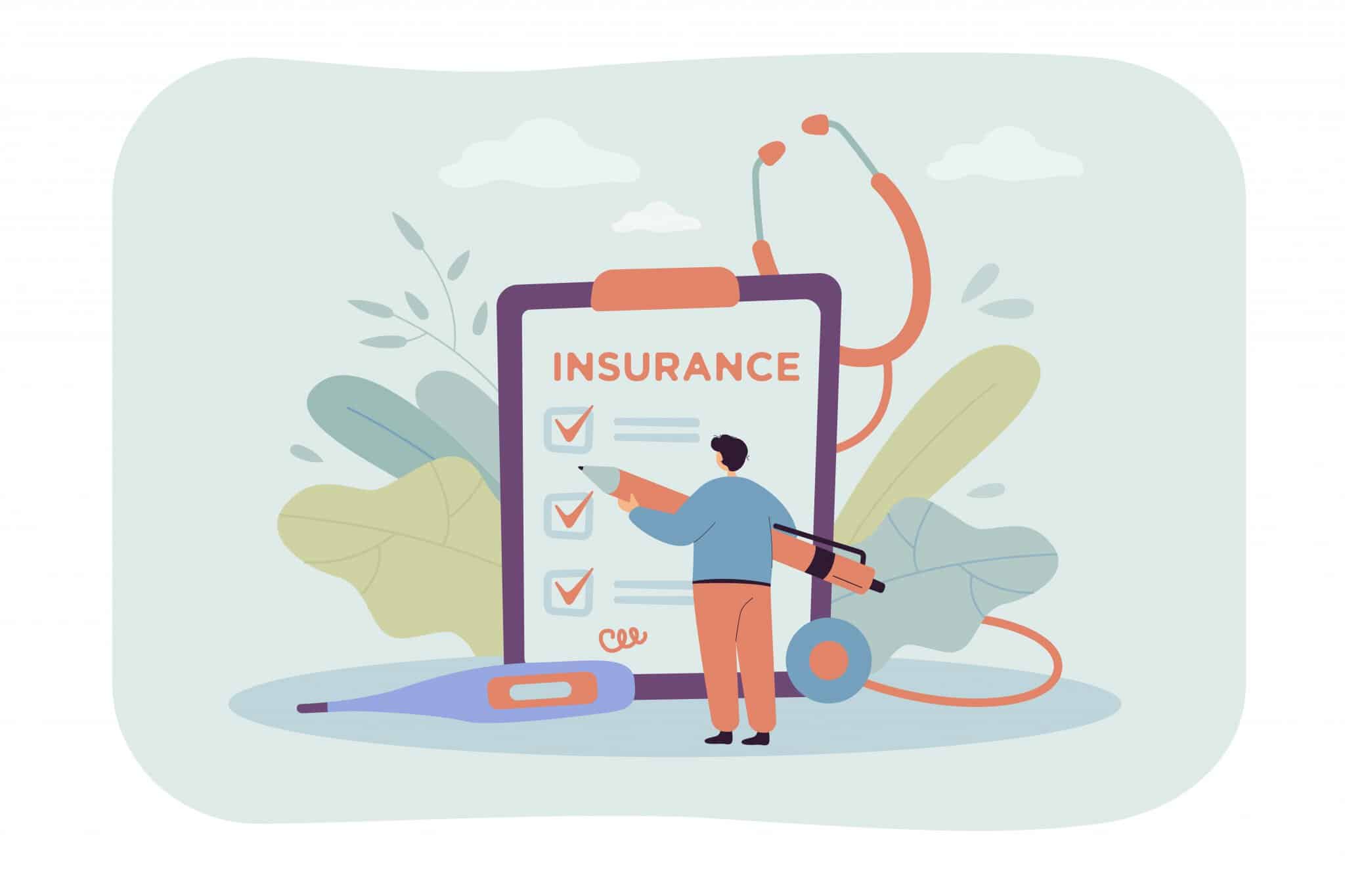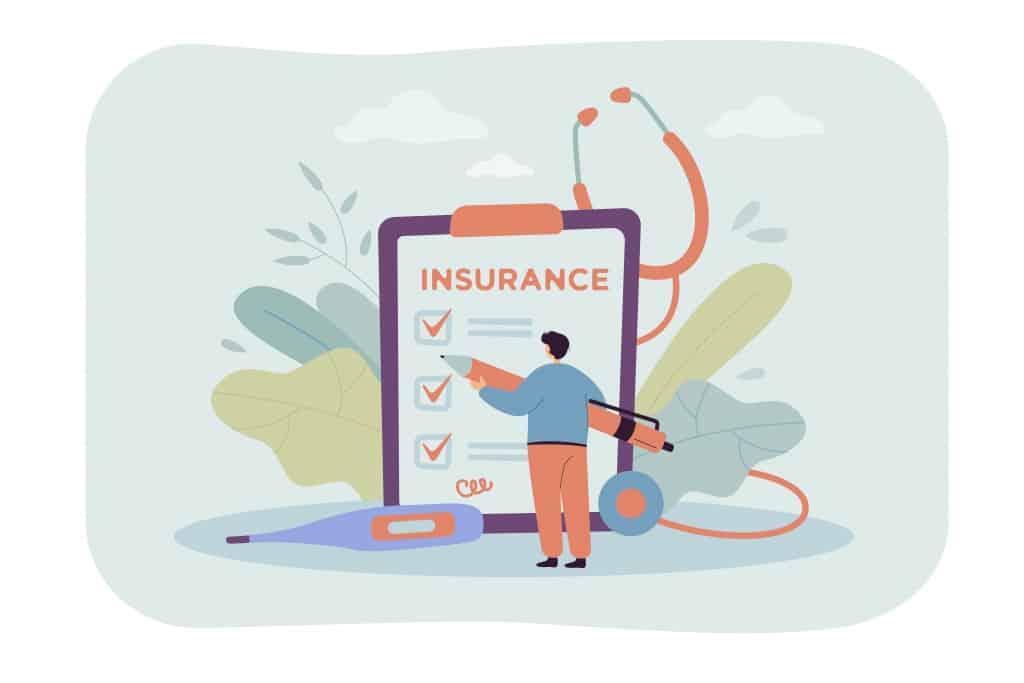 FAQs About FMLA Leave
1/ Is FMLA leave paid or unpaid?
FMLA leaves are typically unpaid. However, employees can use any accrued paid leave (such as sick, vacation, or personal days) during their FMLA leave.
2/ Can an employer require an employee to use paid leave while taking FMLA?
Yes. Employers can require employees to use any accrued paid leave during their FMLA leave.
3/ What happens to an employee's health benefits during FMLA?
Employees' health benefits must be maintained during their FMLA leave, as if they were still actively working. However, the employee may be responsible for paying their share of any health insurance premiums.
4/ Can an employee be fired for taking FMLA?
No, employees cannot be fired for taking FMLA leave. However, employees can be terminated for reasons unrelated to their FMLA leave, such as poor job performance.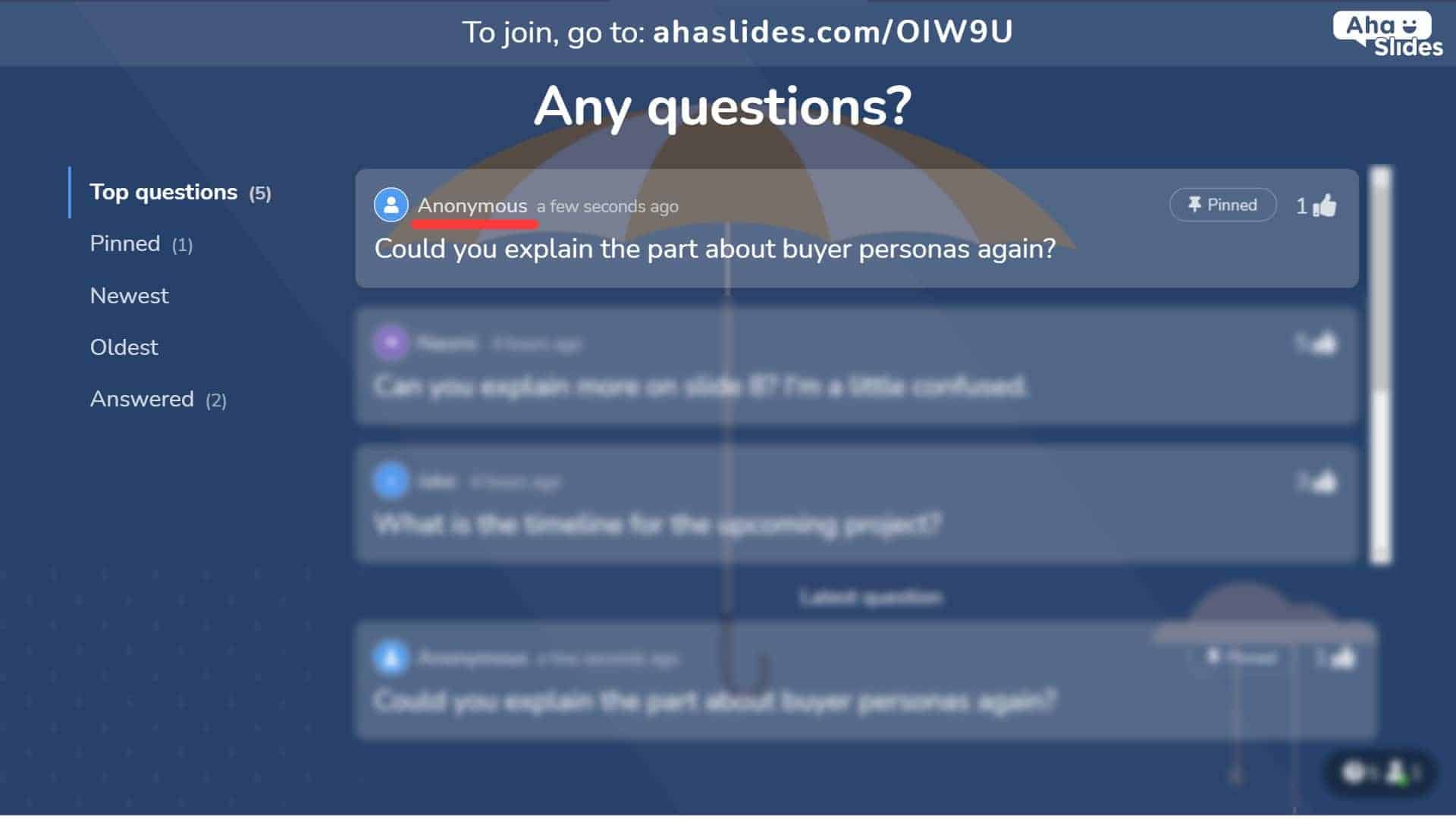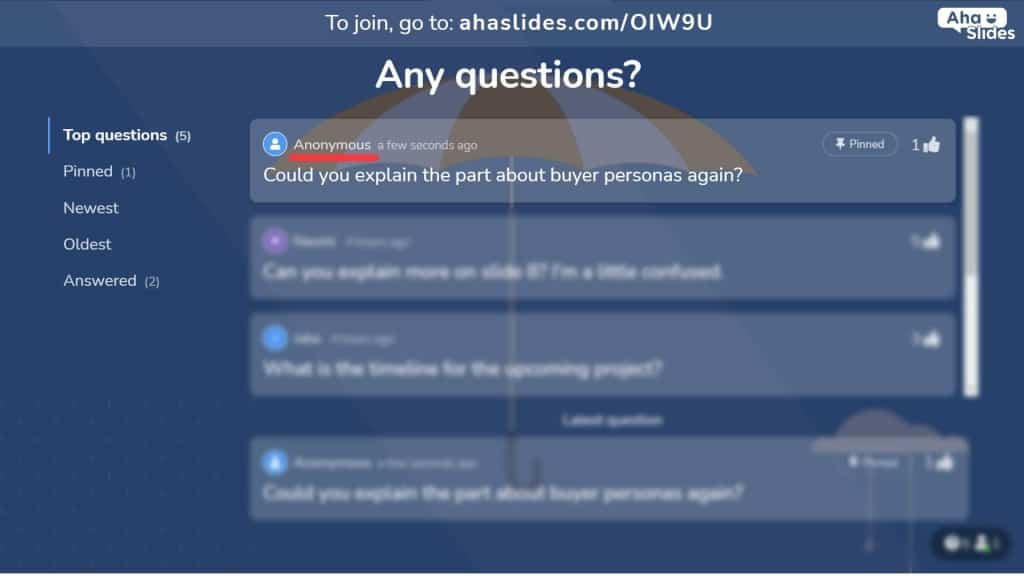 In the case of FMLA leave, it can be essential to gather feedback from employees to ensure that the policy is being implemented correctly and that employees feel supported throughout the process. Surveys can also help identify areas where improvements can be made and provide HR with valuable insights into the experiences of employees taking FMLA.
Using AhaSlides can be a great way to get feedback. Additionally, AhaSlides' features allow anonymity, which helps ensure that employees feel comfortable providing honest feedback without fear of reprisal. By allowing staff to submit questions and concerns anonymously, HR teams can gain valuable insights into how employees are experiencing the FMLA leave process and identify areas for improvement.
Key Takeaways
In conclusion, FMLA leave can be a real lifesaver when you or a loved one faces a serious health condition. Remember to check if you are eligible and follow the correct procedures for requesting leave. Don't hesitate to communicate openly with your employer and provide the necessary documentation.
And if you're an employer, consider using anonymous surveys to gather feedback from your staff and improve your HR policies. By working together, we can create a supportive work environment that prioritizes the health and well-being of everyone involved.