Are you a student with a passion for entrepreneurship and innovation? Do you dream of turning your ideas into successful business ventures? In today's blog post, we'll explore 8 global business competitions for students.
These competitions not only offer a platform to showcase your entrepreneurial skills but also provide invaluable opportunities for mentorship, networking, and even funding. Additionally, we provide invaluable insights and guidance on hosting a triumphant contest that will inspire your students to showcase their talents and skills.
So, fasten your seatbelts as we discover how these dynamic business competitions can transform your entrepreneurial aspirations into reality.
Table of Contents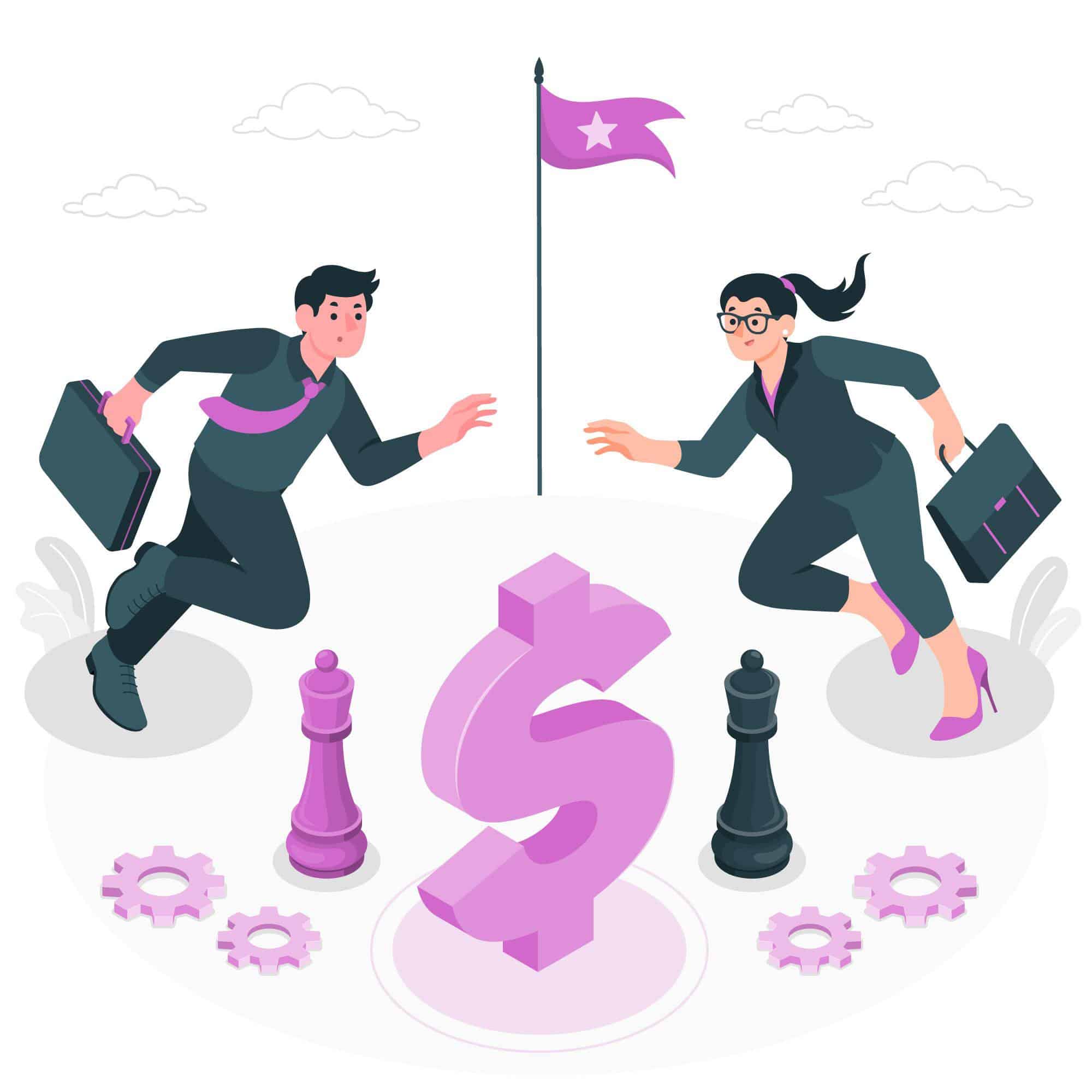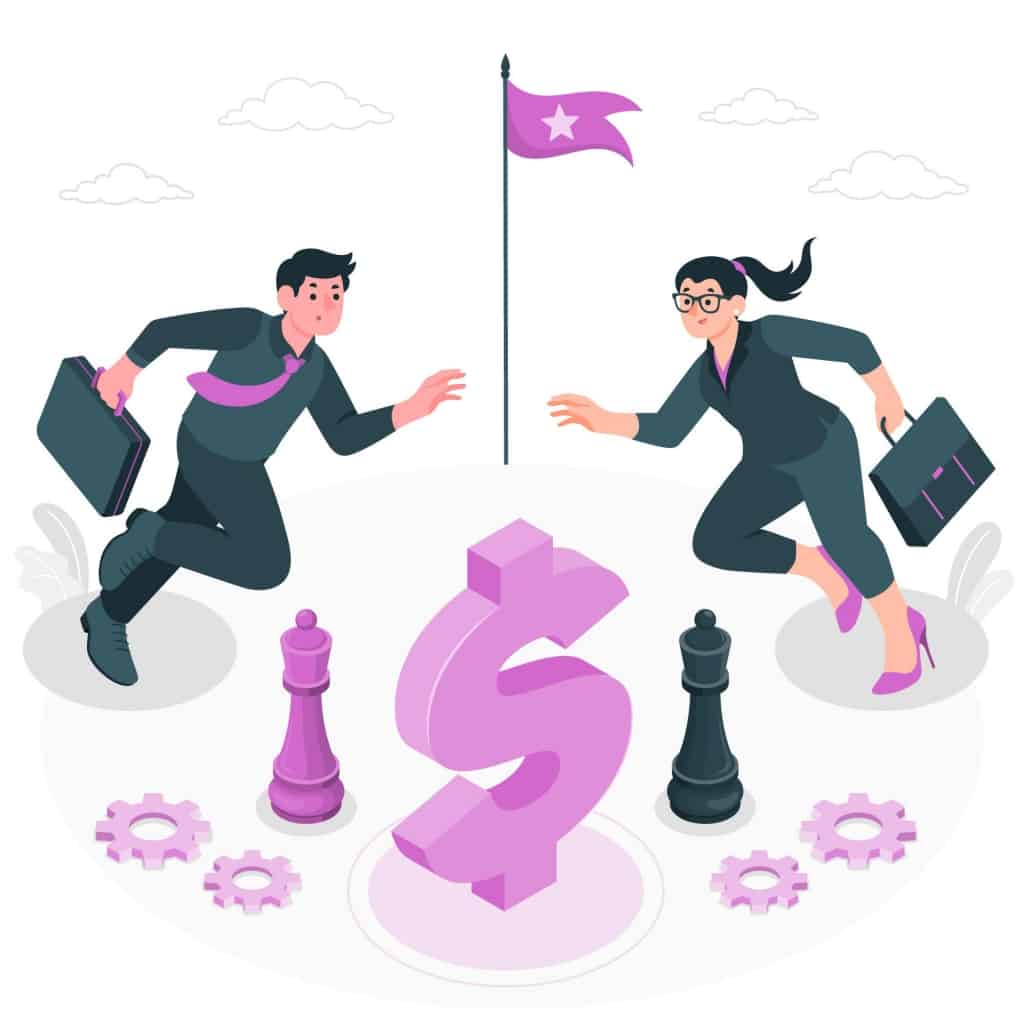 Tips for Better Engagement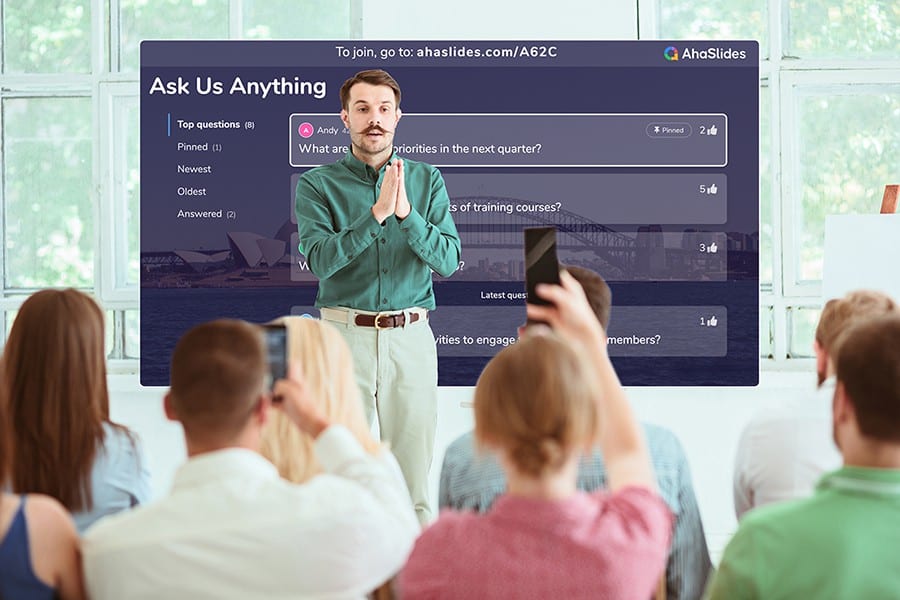 Looking for an interactive way to have better life in colleges?.
Get free templates and quizzes to play for your next gathering. Sign up for free and take what you want!
🚀 Grab Free Account
Top Business Competitions For College Students
#1 – Hult Prize – Business Competitions
The Hult Prize is a competition that focuses on social entrepreneurship and it empowers student teams to tackle pressing global challenges through innovative business ideas. Established in 2009 by Ahmad Ashkar, it has gained immense recognition and participation from universities worldwide.
Who qualifies? The Hult Prize welcomes undergraduate and graduate students from universities worldwide to form teams and participate in the competition.
Prize: The winning team receives $1 million in seed capital to help launch their innovative social business idea.
#2 – Wharton Investment Competition
The Wharton Investment Competition is a renowned annual competition that focuses on investment management and finance. It is hosted by the Wharton School of the University of Pennsylvania, one of the world's top business schools.
Who qualifies? The Wharton Investment Competition primarily targets undergraduate students from universities around the world.
Prize: The prize pool for the Wharton Investment Competition often includes cash awards, scholarships, and opportunities for networking and mentorship with industry professionals. The exact value of prizes may vary from year to year.
#3 – Rice Business Plan Competition – Business Competitions
The Rice Business Plan Competition is a highly regarded annual competition that focuses on supporting and promoting student entrepreneurs at the graduate level. Hosted by Rice University, this competition has gained a reputation as the world's richest and largest graduate-level student startup competition.
Who qualifies? The competition is open to graduate-level students from universities around the world.
Prize: With a prize pool of over $1 million, it provides a platform for showcasing innovative ideas, and accessing funding, mentorship, and valuable connections.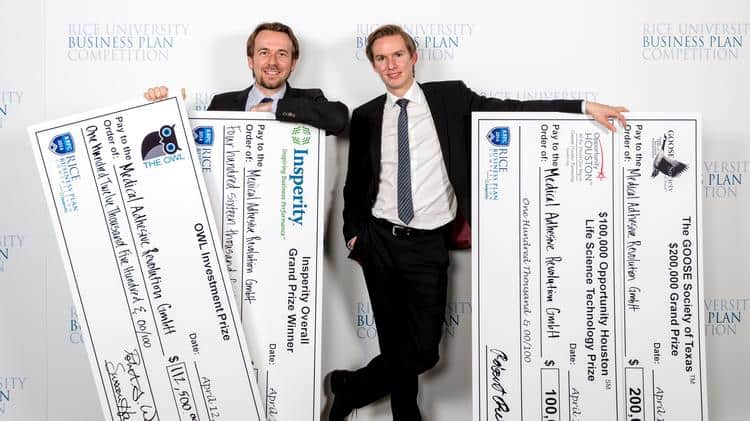 #4 – The Blue Ocean Competiton
The Blue Ocean Competition is an annual event that centers around the concept of "blue ocean strategy," which focuses on creating uncontested market spaces and making the competition irrelevant.
Who qualifies? The competition is open to participants from diverse backgrounds and industries, including students, professionals, and entrepreneurs.
Prize: The prize structure for the Blue Ocean Competition is depending on the organizers and sponsors involved. Prizes often include cash awards, investment opportunities, mentorship programs, and resources to support winning ideas.
#5 – MIT $100K Entrepreneurship Competition
The MIT $100K Entrepreneurship Competition, organized by the prestigious Massachusetts Institute of Technology (MIT), is a highly anticipated annual event that celebrates innovation and entrepreneurship.
The competition provides a platform for students to pitch their business ideas and ventures across different tracks, including technology, social entrepreneurship, and healthcare.
Who qualifies? The competition is open to students from MIT and other universities in the world.
Prize: The MIT $100K Entrepreneurship Competition offers substantial cash prizes to winning teams. The specific prize amounts may change each year, but they are significant as valuable resources for the winners to further develop their business ideas.
Top Business Competitions For Highschool Students
#1 – Diamond Challenge
The Diamond Challenge is an international business competition designed for high school students. It provides a platform for young aspiring entrepreneurs to develop and pitch their business ideas. The competition aims to inspire creativity, innovation, and entrepreneurial thinking among students.
The Diamond Challenge offers students the opportunity to explore various aspects of entrepreneurship, including ideation, business planning, market research, and financial modeling. Participants are guided through a series of online modules and resources to develop their ideas and prepare for the competition.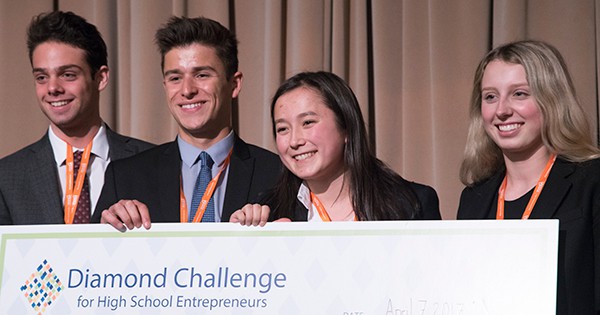 #2 – DECA Inc – Business Competitions
DECA is a globally recognized organization that prepares students for careers in marketing, finance, hospitality, and management.
It hosts competitive events at the regional, state, and international levels, providing students with opportunities to showcase their business knowledge and skills. Through these events, students gain practical experience, develop essential skills, and build professional networks that empower them to become emerging leaders and entrepreneurs.
#3 – Conrad Challenge
The Conrad Challenge is a highly esteemed competition that invites high school students to tackle real-world challenges through innovation and entrepreneurship. Participants are tasked with developing creative solutions in fields like aerospace, energy, health, and more.
The Conrad Challenge creates a platform for students to connect with industry professionals, mentors, and like-minded peers. This networking opportunity allows students to expand their knowledge, build valuable relationships, and gain insights into potential career paths in their areas of interest.
How To Host A Business Competition For Students Successfully?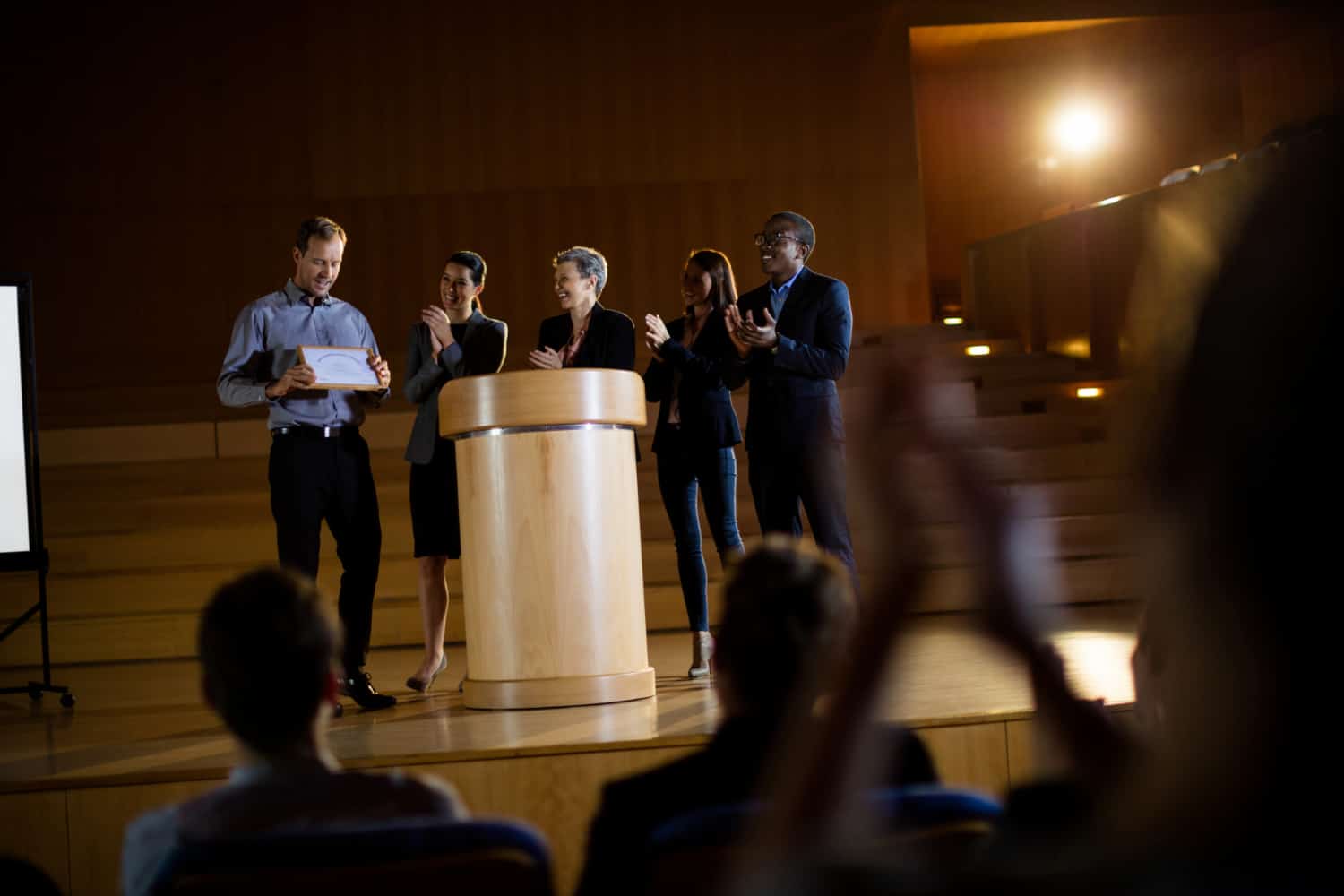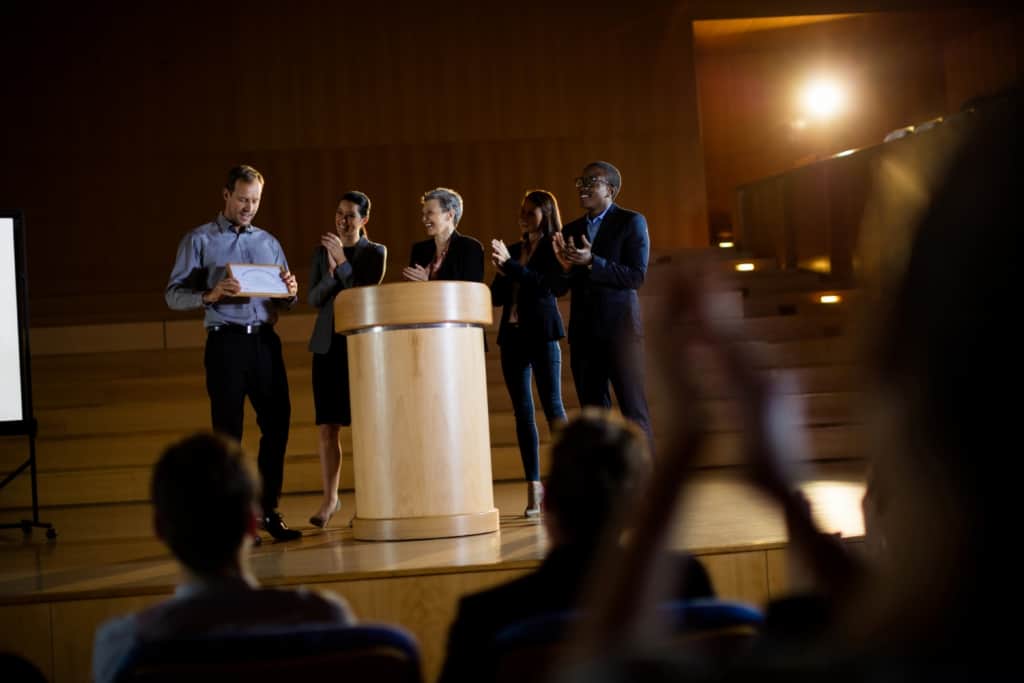 Hosting a business competition successfully requires careful planning, attention to detail, and effective execution. Here are some steps to consider:
1/ Define the Objectives:
Clearly define the objectives of the competition. Determine the purpose, target participants, and desired outcomes. Are you aiming to foster entrepreneurship, encourage innovation, or develop business skills? Determine what you want students to gain from participating in the competition.
2/ Plan the Competition Format:
Decide on the competition format, whether it's a pitch competition, a business plan competition, or a simulation. Determine the rules, eligibility criteria, judging criteria, and timeline. Consider the logistics, such as venue, technology requirements, and participant registration process.
3/ Promote the Competition:
Develop a marketing strategy to raise awareness about the competition. Utilize various channels such as social media, school newsletters, and posters to reach students.
Highlight the benefits of participating, such as networking opportunities, skill development, and potential prizes.
4/ Provide Resources and Support:
Offer students resources and support to help them prepare for the competition. Provide workshops, webinars, or mentorship opportunities to enhance their business skills and refine their ideas.
5/ Secure Expert Judges and Mentors:
Recruit qualified judges from the business community who have relevant expertise and experience. Also, consider offering mentorship opportunities to students by connecting them with industry professionals who can provide guidance and support.
6/ Gamify the Competition:
Incorporate AhaSlides to add a gamification element to the competition. Use interactive features such as live polls, quizzes, or leaderboards to engage participants, create a sense of competition, and make the experience more enjoyable.
7/ Evaluate and Recognize Participants:
Establish a fair and transparent evaluation process with well-defined criteria. Ensure judges have clear guidelines and scoring rubrics. Recognize and reward participants' efforts by offering certificates, prizes, or scholarships. Provide constructive feedback to help students improve their skills.
Key Takeaways
Business competitions for students serve as a dynamic platform to spark entrepreneurship, innovation, and leadership among the younger generation. These competitions provide invaluable opportunities for students to demonstrate business acumen, develop critical skills, and gain real-world experience in a competitive yet supportive environment.
So if you meet the criteria for these competitions, seize the opportunity to delve into the future of business. Don't let the chance slip away!
FAQs About Business Competitions
What is an example of a business competition?
An example of a business competition is the Hult Prize, an annual competition that challenges student teams to develop innovative social business ideas to solve global challenges. The winning team receives $1 million in seed capital to launch their idea.
What is the business competition?
Business competition refers to competition between companies operating in the same industry or offering similar products or services. It involves competing for customers, market share, resources, and profitability.
What is the purpose of business competition?
The purpose of business competition is to foster a healthy and dynamic market environment. It encourages businesses to continuously improve, innovate, and provide better products and services to meet customer demand.