Looking for a twist on bridal shower games or wedding shower games? We suggest "He Said She Said," AhaSlides style!
The classic game of who knows the couple best has reached a new level with AhaSlides. Gone are the days of wasting paper and having to buy pens that you'll definitely lose. Now, you can play this party favorite with an online interactive game that everyone can engage with on their mobile device. Of course this title can be altered based on the couple ("He Said He Said," She Said She Said," or any title that fits your relationship). For those who are unfamiliar with this popular bridal shower game/wedding shower game, the basis is to learn more about the bride or the couple by guessing what each person said or did.
How does it work?
With AhaSlides, you can make a super interactive game for your guests by having them vote online via a customizable code or with a QR code. All you have to do is sign up and add a new presentation. Then, you add a title, create a new question per slide, and write each person's name in the "Options" section.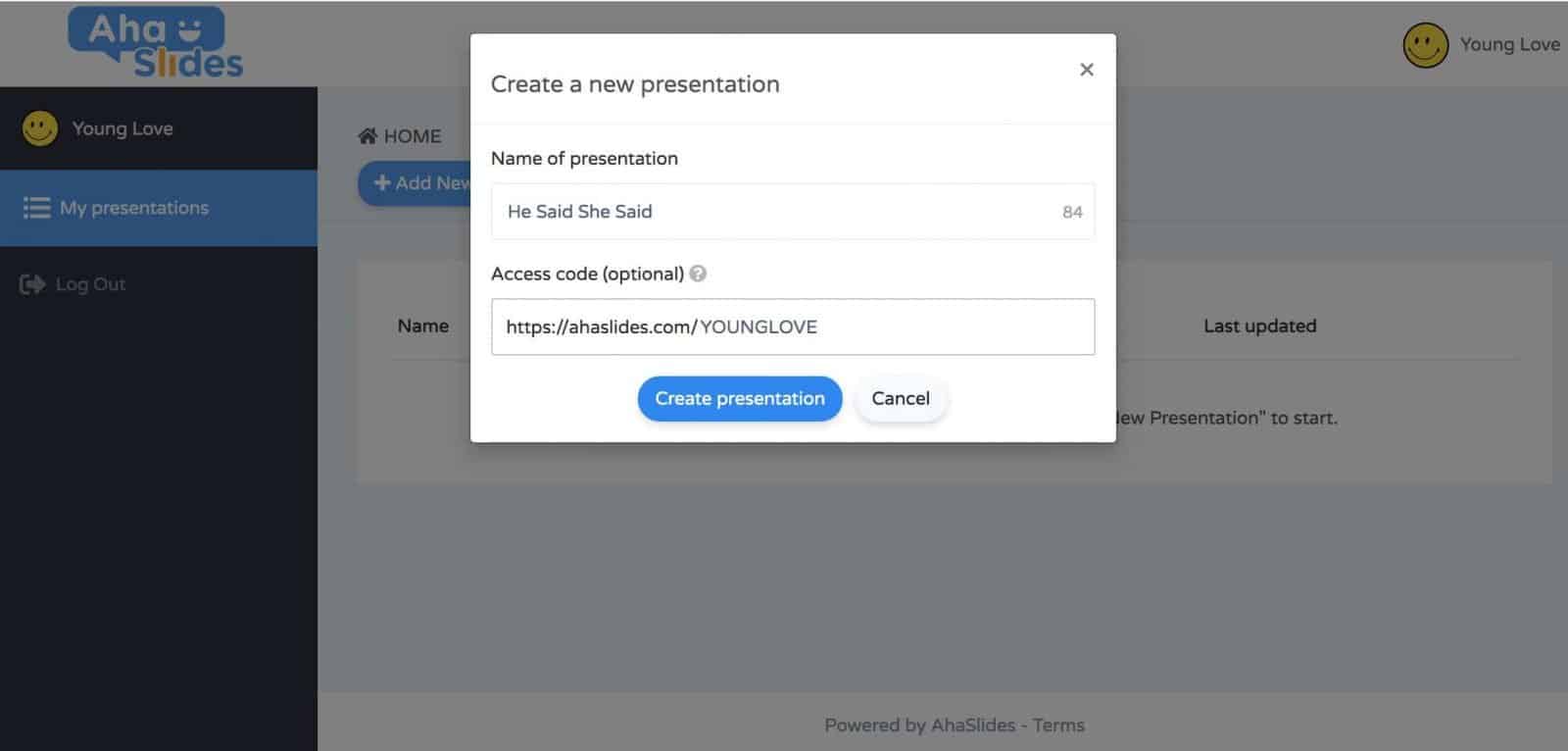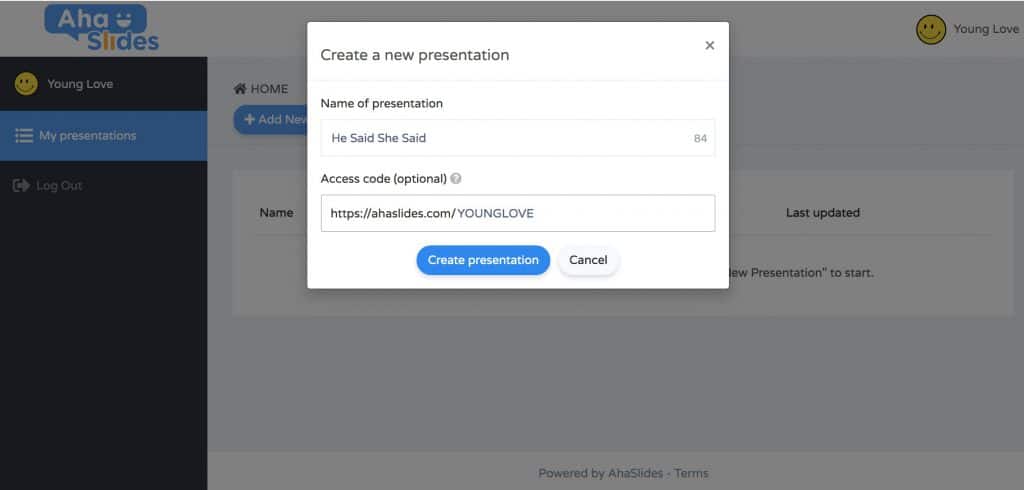 In the "Other settings" section, you can choose to hide the results as they come in or not. In actuality, it might be fun to see what people think in real-time, so keep the "Hide results" box unchecked. Because there is a correct answer, check this box and select which name said/did the prompted question.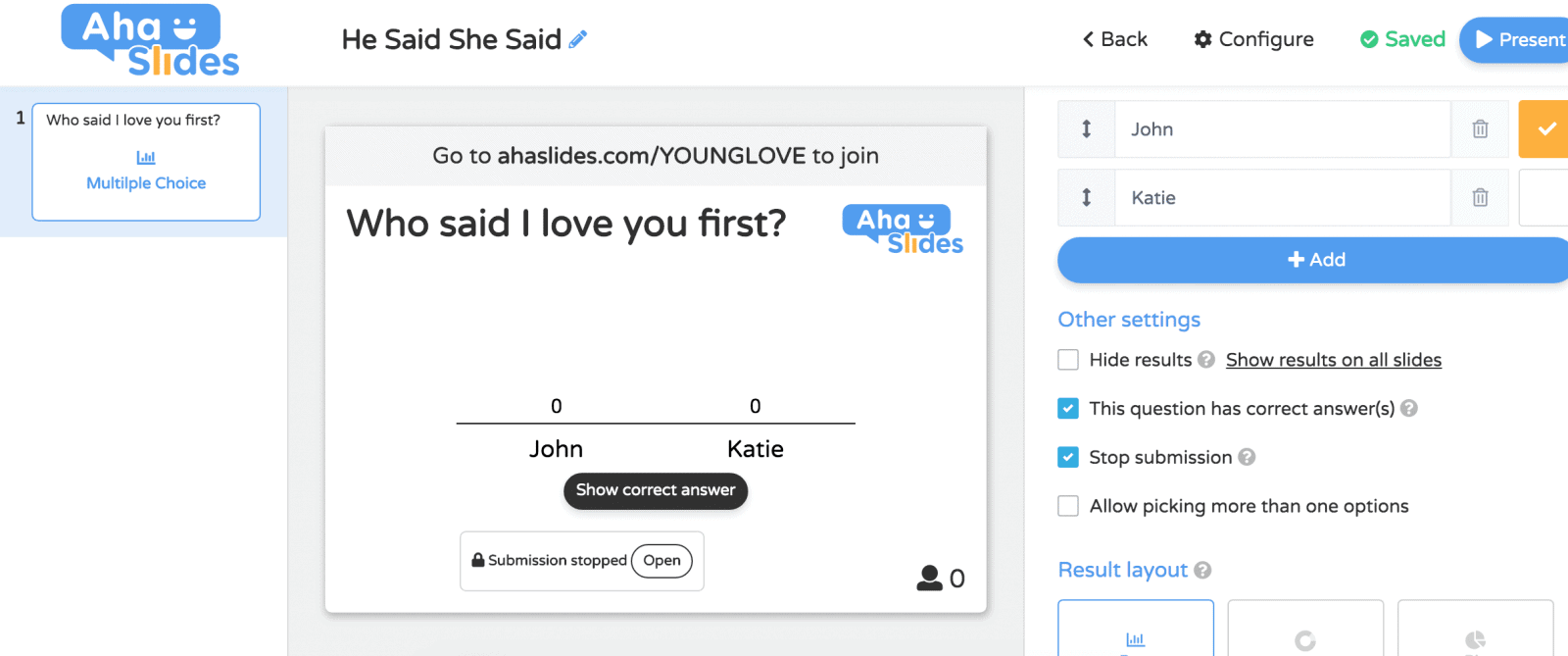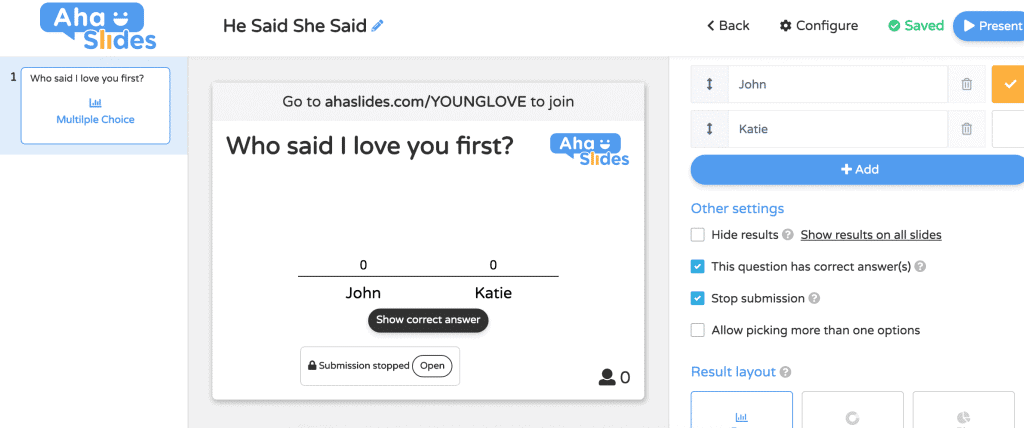 In addition, if you want to have more control over the flow of guesses, you can choose to "Stop submission" and open/close the poll when you want. Lastly, select the "Result layout" you want and you're ready to present after you finished all the slides.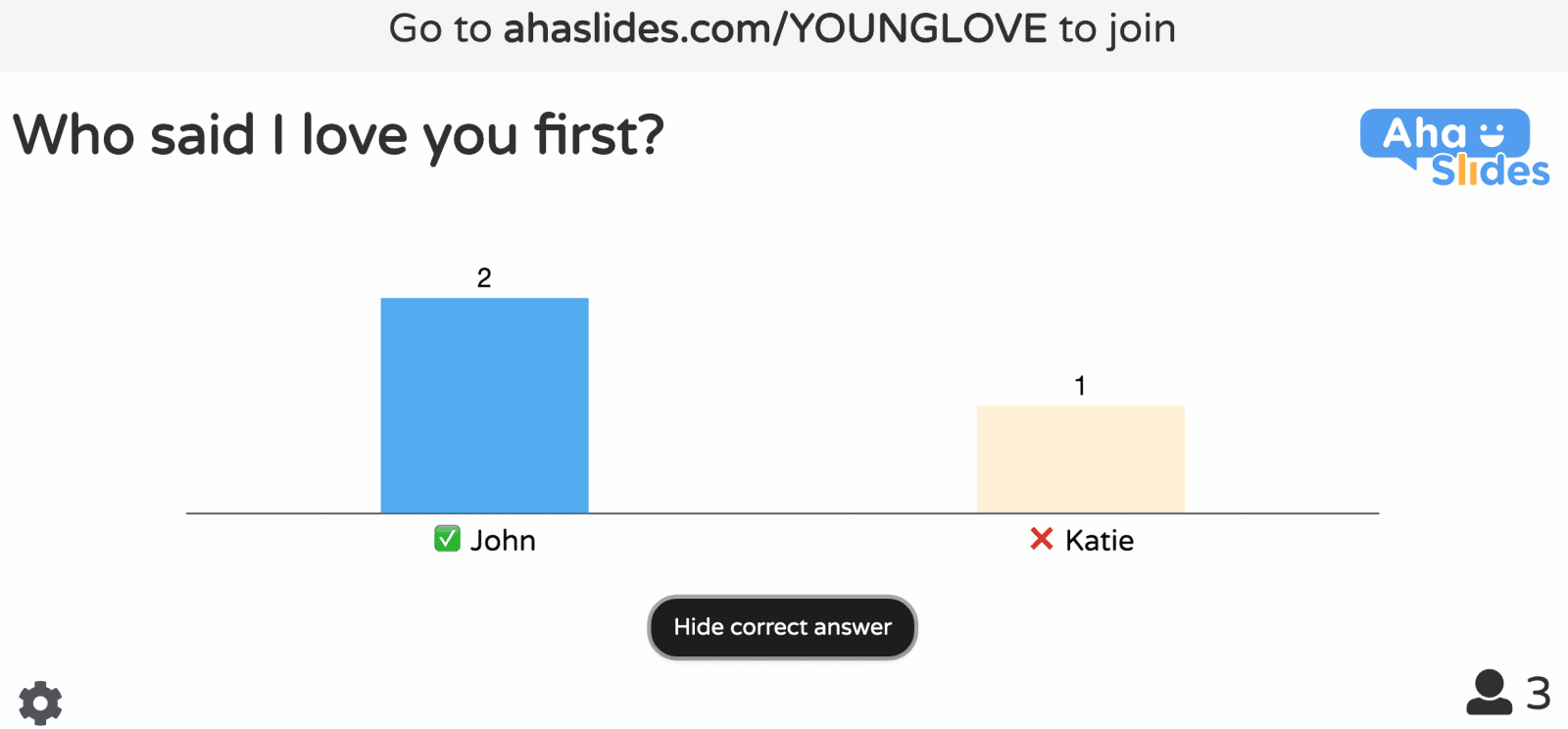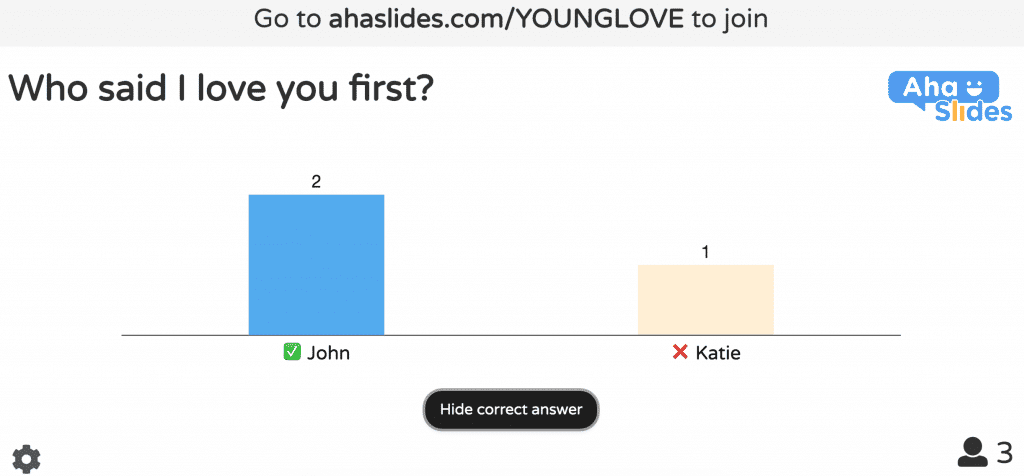 Lastly, hit "Present" and see your friends ~Ooh and Ahh~ over this hilariously fun game.
He Said She Said Prompts:
Funny
I wanted to join the circus as a child.
I did not have hair until I was five years old.
I ripped my pants the first day at my new job.
I tripped up the stairs graduation day.
I used to lock myself out of my dorm every week.
I take longer to get ready.
I did not have hair until I was five years old.
Romantic
I said I love you first.
I initiated the first kiss.
I asked for phone number.
I mentioned marriage first.
I asked for a date.
Entertaining
I am the better dancer.
I am the better cook.
I take longer to get ready.
I am the better driver.
I am a neat freak.
Watch as your friends and family try to guess who know you both best. Not only will everyone laugh, enjoy themselves, and compete for your affection – but they will also be blown away by your tech knowledge and fantastic presentation.