2021 has been an eventful year in many respects, not least in music.
If you're looking to create the ultimate New Year quiz with a big nod to the fantastic musical releases of this year, look no further than these 25 new year music quiz questions and answers below…
Get the 2021 Quiz for Free!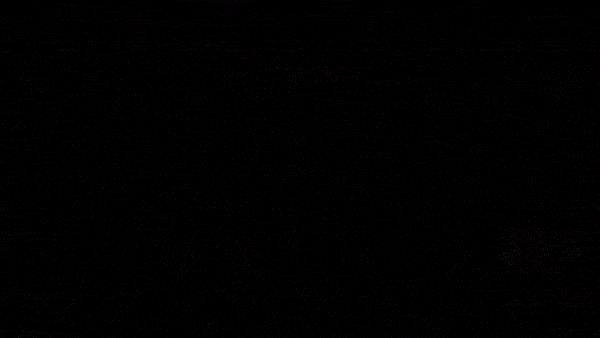 Host the 2021 quiz (music round included!) on interactive live quiz software.
You host from your laptop, players play along with their phones. Simple.
25 Questions for a New Year Music Quiz
These 25 questions for your 2021 music quiz are split into 4 rounds, with a mix of questions encompassing albums, songs, artists and lyrics.
Round 1: Album Releases in 2021
Swedish legends ABBA released their first album in 40 years in November 2021. What was it called?
Journey // Trip // Voyage // Discovery
Adele's newest album, which is also a number, is called what?
30
Lorde's newest album is named after which renewable energy?
Solar Power // Wind Power // Hydroelectric Power // Tidal Power
What's the name of the new Hiatus Kaiyote album released in June 2021?
Mood Valiant
In 2021 Jazmine Sullivan released her first album in 6 years, what is it called?
Heaux Tales
Round 2: 2021 Songs
'Butter' is a song released by which K-pop sensations?
BTS // Red Velvet // BIGBANG // Super Junior
Speaking of BTS, they collaborated with which high-profile band on the 2021 single 'My Universe'?
U2 // Red Hot Chili Peppers // Coldplay // Foo Fighters
'Leave the Door Open' is a collaboration between Silk Sonic and which internationally renowned artist?
Snoop Dogg // Dua Lipa // Cardi B // Bruno Mars
In 2021, Taylor Swift wrote new lines for her 2012 song 'All Too Well' to make it how long?
8 minutes // 10 minutes // 12 minutes // 15 minutes
'How Not to Drown' is a collaboration between CHRVCHES and which former frontman of an 80s band?
Robert Plant // Robert Palmer // Robert Smith // Robert Webb
Round 3: Album Covers
These are 5 album covers from 2021. Tell me the artist of each one!
The #1 album pictured here is from who?
Lil Nas X
The #2 album pictured here is from who?
Japanese Breakfast
The #3 album pictured here is from who?
Kanye West
The #4 album pictured here is from who?
Billie Eilish
The #5 album pictured here is from who?
Drake
Round 4 – Finish the Words
5 'finish the lyric' questions + 5 'finish the album name' questions. The number in brackets indicates the number of letters required.
(

Justin Bieber – Peaches)

I got my peaches out in _______ (7)
Georgia
(

Doja Cat – Get Into It Yuh

) Call him Ed Sheeran, he in love with my ____ (4)
Body
(

Joy Orbison – Better

) Do you feel ____ (4) when you waste your time?
Wise
(

Olivia Roridgo – Driver's License

) I got my ______'_ _______ last week (6, 7)
Driver's license
(

Jessie Ware – Remember Where You Are)

The heart of the city is __ ____ (2, 4)
On fire

(Kings of Leon

) When you see yourself, are you ___ ____ (3, 4)
Far away

(Tyler, the Creator

) Call me if you get ____ (4)
Lost
(

Lana Del Rey)

__________ over the country club (10)
Chemtrails
(

The War on Drugs

) I don't live here _______ (7)
Anymore
(

The Weeknd

) The ________ (10)
Highlights
More Free Music Quizzes 🎵
---
Grab these ready-made music quizzes when you sign up for free with AhaSlides!
Tips for your New Year's Eve Music Quiz
Run it on live quiz software – There's no easier way to run a quiz, online or offline, than by using quiz software. Players play using just their phones and you worry about nothing other than hosting, as all of the admin is taken care of by the system. These types of software also help you to…
Keep it varied – Audio questions, image questions, matching pair and correct order questions – they're all deviations from the standard multiple choice or open-ended formats and they're all available to use on live quiz software.
Make it a team quiz – No one person knows all the music of 2021. Running a team quiz improves the correct rate of the questions and encourages some good communal fun at a very communal time of the year.
It's doesn't have to be a 2021 music quiz! – A bit of music trivia for new year's doesn't have to be about the year just passed. You can have general music questions from different decades, but if you do, remember to…
Pick a theme – A theme gives a sense of identity to a quiz. Rather than sporadic questions on a wild range of topics, a theme like '90s music', 'music from the movies' or 'the music of Elton John' makes a quiz more memorable and more appealing to fans of that particular genre or artist.
💡 Want to make your own 2021 music quiz? Do it for free with AhaSlides! Find out how below.