First impressions are everything in public speaking. Whether you're presenting to a room of 5 people or 500, those first few moments set the stage for how your entire message will be received.
You only get one chance at a proper introduction, so it's crucial to nail it.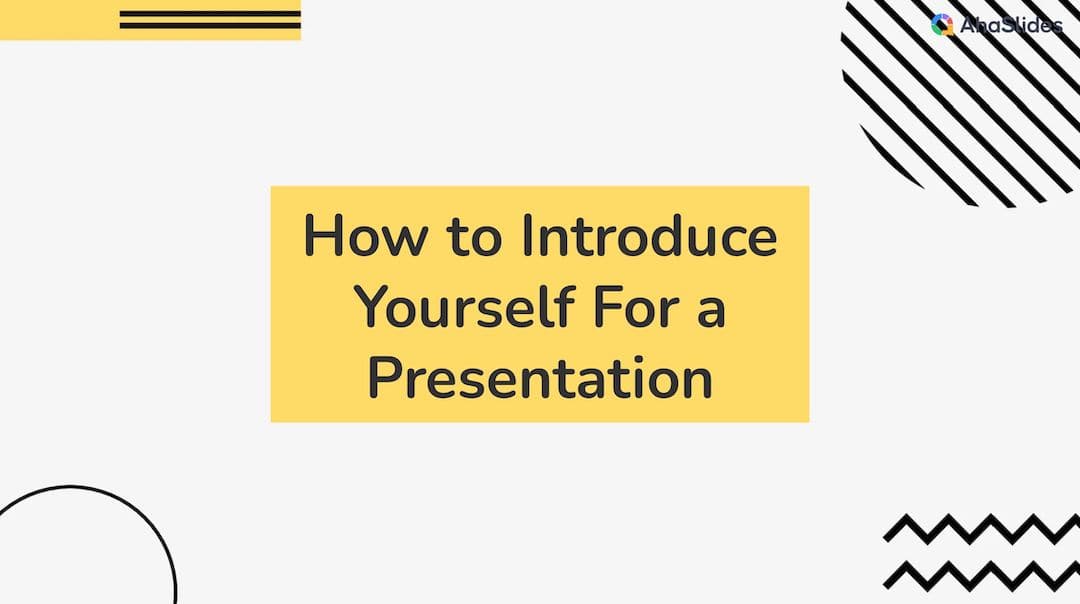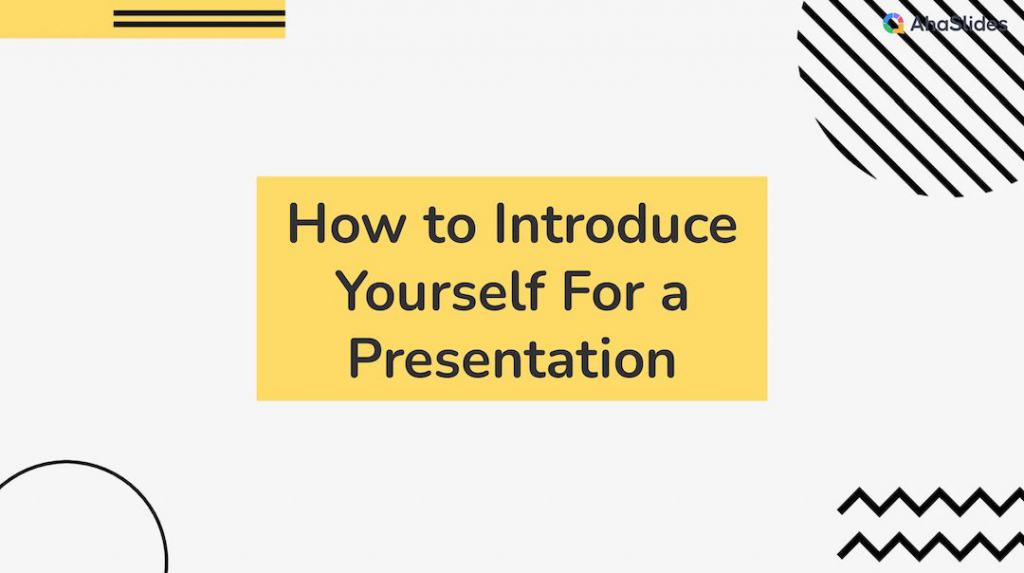 Table of Contents
Tips for Audience Engagement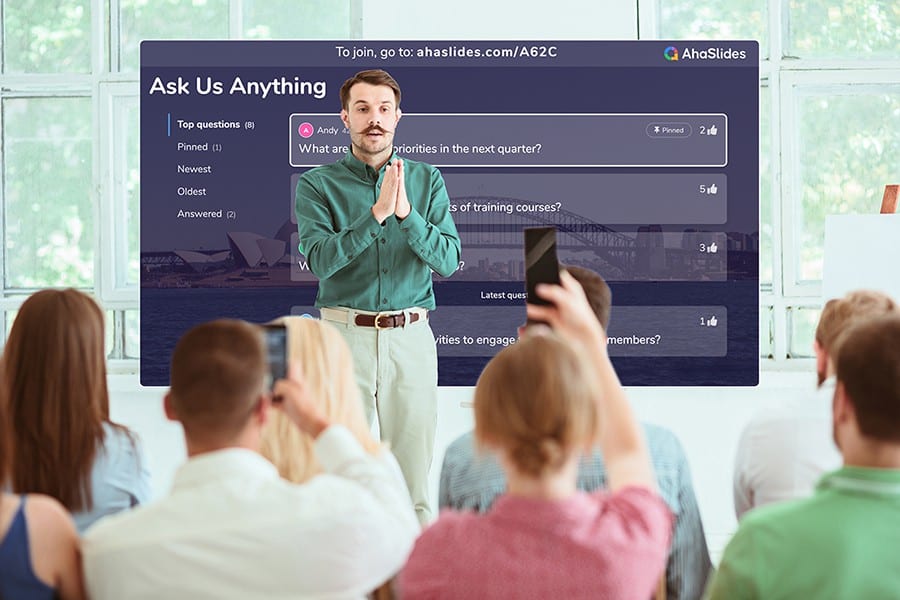 Start in seconds.
Get free templates for your next interactive presentation. Sign up for free and take what you want from the template library!
🚀 Grab Free Account
How to Introduce Yourself for a Presentation (+Examples)
Learn how to say "hi" in a way that leaves a lasting impact and your audience wanting more. The introduction spotlight is yours—now go grab it!
#1. Start the topic with an engaging hook
Pose an open-ended challenge related to your experience. "If you had to navigate X complex issue, how might you approach it? As someone who's dealt with this firsthand…"
Tease an accomplishment or detail about your background. "What many don't know about me is that I once…"
Relate a brief story from your career that shows your expertise. "There was a time early in my career when I…"
Pose a hypothetical and then relate from experience. "What would you do if faced with an upset customer like I was several years ago when…"
Refer to success metrics or positive feedback that proves your authority. "When I last delivered a presentation on this, 98% of attendees said they…"
Mention where you've been published or invited to speak. "…which is why organisations like [names] have asked me to share my insights on this topic."
Pose an open question and commit to answering it. "That leads me to something many of you may be wondering – how did I get so involved in this issue? Let me tell you my story…"
Sparking intrigue around your qualifications rather than just stating them will naturally draw the audience in through fun, engaging anecdotes.
Examples:
"As someone studying [subject] here at [school], I became fascinated with…"
"For my final project in [class], I dove deeper into researching…"
"Over the past year working on my undergraduate thesis about [topic], I discovered…"
"When I took [professor's] class last semester, one issue we discussed really stood out to me…"
"In my [number] years leading teams at [company], one challenge we continue to face is…"
"During my tenure as [title] of [organisation], I've seen firsthand how [issue] impacts our work."
"While consulting with [types of clients] on [topic], one common problem I've observed is…"
"As the former [role] of [business/department], implementing strategies to address [issue] was a priority for us."
"From my experience in both [roles] and [field], the key to success lies in understanding…"
"In advising [client-type] on matters of [area of expertise], a frequent hurdle is navigating…"
#2. Set context around your topic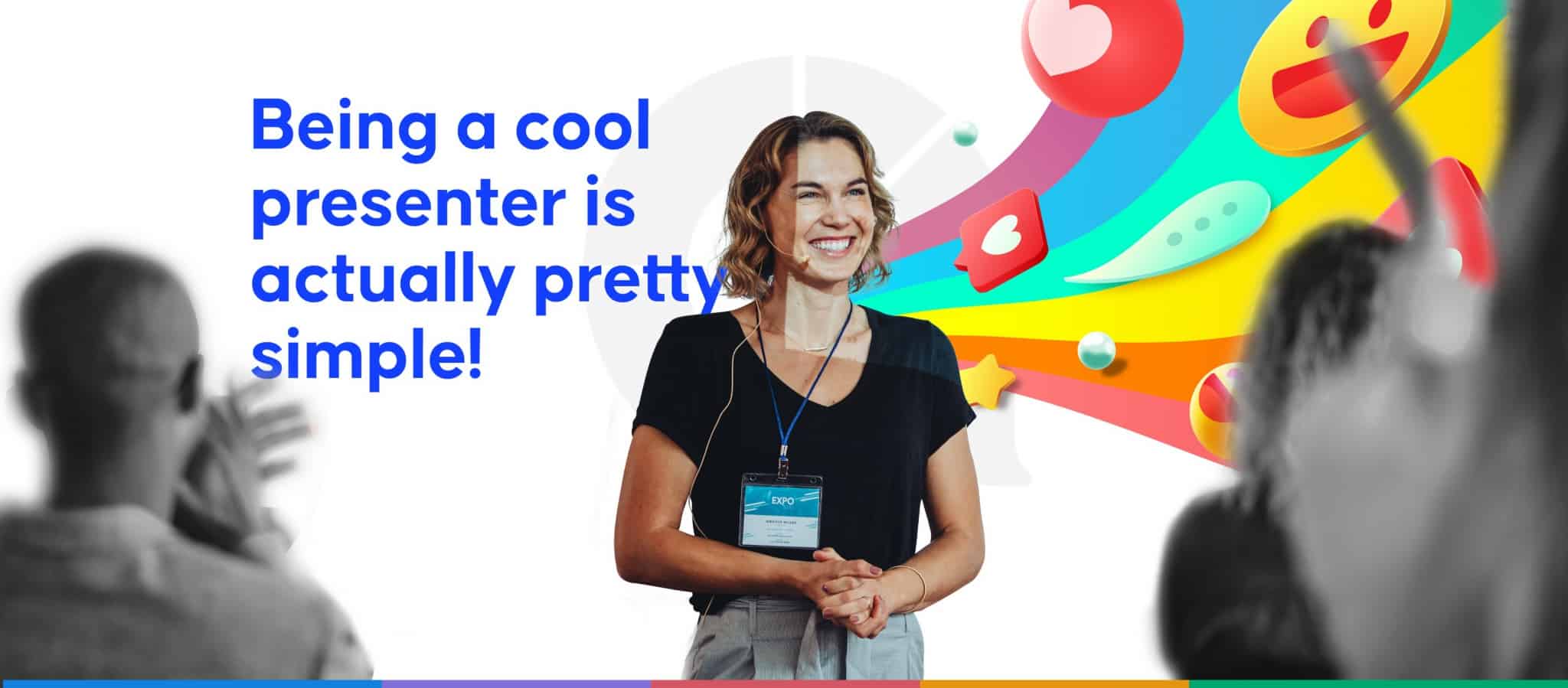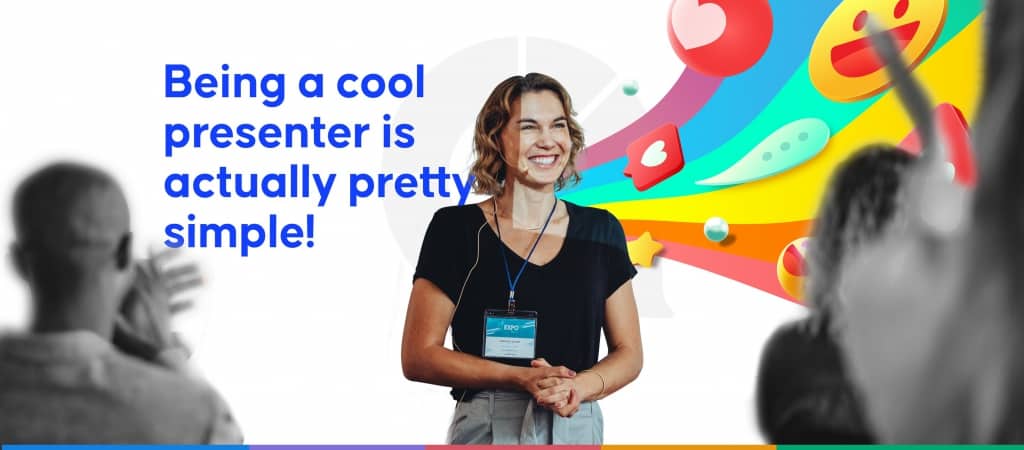 Start by stating a problem or question that your presentation will address. "You've all likely experienced the frustration of…and that's what I'm here to discuss – how we can overcome…"
Share your key takeaway as a concise call to action. "When you leave here today, I want you to remember this one thing… because it will change the way you…"
Refer to a current event or industry trend to show relevance. "In light of [what's happening], understanding [topic] has never been more critical for success in…"
Relate your message to what matters most to them. "As [type of people they are], I know your top priority is… So I'll explain exactly how this can help you achieve…"
Tease an intriguing perspective. "While most people look at [issue] this way, I believe the opportunity lies in seeing it from this viewpoint…"
Connect their experience to future insights. "What you've faced so far will make so much more sense after exploring…"
The goal is to grab attention by painting a picture of what value they'll gain to ensure the context won't be missed.
#3. Keep it brief
When it comes to pre-show introductions, less is truly more. You've only got 30 seconds to make a blast of an impression before the real fun begins.
That may not sound like much time, but it's all you need to pique curiosity and get your story started off with a bang. Don't waste a single moment with filler – every word is an opportunity to enchant your audience.
Instead of droning on and on, consider surprising them with an intriguing quote or bold challenge related to who you are. Give just enough flavour to leave them craving seconds without spoiling the full meal to come.
Quality over quantity is the magic recipe here. Pack maximum impact into a minimum timeframe without missing a single delicious detail. Your introduction may only last 30 seconds, but it can spark a reaction to last all presentation long.
#4. Do the unexpected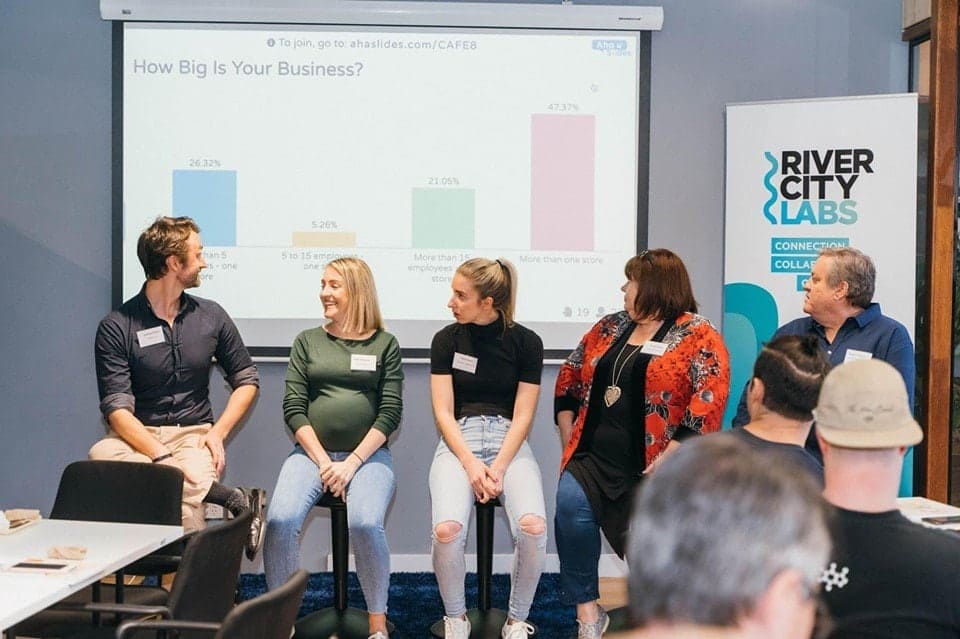 Forget a traditional "hi everyone…", hook the audience in right away by adding interactive elements to the presentation.
68% of people say that it's easier to remember the information when the presentation is interactive.
You can start with an icebreaker poll asking everyone how they are feeling, or let them play a quiz to learn about yourself and the topic they're going to hear naturally.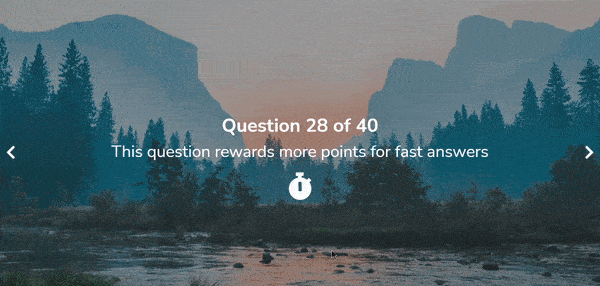 Here's how interactive presentation software like AhaSlides can bring your introduction to a notch:
AhaSlides has a plethora of slide types for your polling, quiz, Q&A, word cloud or open-ended question demands. Whether you're introducing yourself virtually or in person, these features are your best sidekicks to attract every eye to you!
The results are shown live on the presenter's screen, grabbing the audience's focus with eye-catching designs.
You can integrate AhaSlides with your common presentation software such as PowerPoint or Google Slides.
#5. Preview next steps
There are a few ways to show why your topic matters, such as:
Pose a burning question and promise the answer: "We've all asked ourselves at some point – how do you achieve X? Well, by the end of our time together I'll reveal the three essential steps."
Tease valuable takeaways: "When you leave here, I want you walking away with Y and Z tools in your back pocket. Get ready to level up your skills."
Frame it as a journey: "We'll discover a lot of things as we travel from A to B to C. By the end, your perspective will be transformed."
Introduce yourself in style with AhaSlides
Wow your audience with an interactive presentation about yourself. Let them know you better through quizzes, polling and Q&A!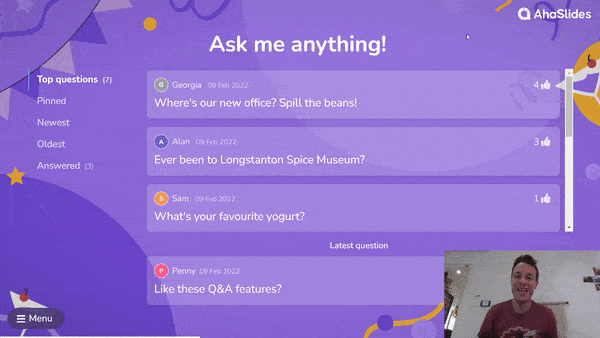 Spark urgency: "We've only got an hour, so we have to move fast. I'll hustle us through sections 1 and 2 then you'll put what you learn into action with task 3."
Preview activities: "After the framework, be ready to roll up your sleeves during our hands-on exercise. Collaboration time starts…"
Promise a payoff: "When I first learned how to do X, it seemed impossible. But by the finish line, you'll say to yourself 'How did I live without this?'"
Keep them wondering: "Each stop delivers more clues until the big reveal awaits you at the end. Who's ready for the solution?"
Let the audience see your flow as an exciting progression beyond an ordinary outline. But don't promise air, bring something tangible to the table.
#6. Perform mock talks
Presentation perfection requires plenty of playtime before showtime. Run through your intro like you're on stage – no half-speed rehearsing allowed!
Record yourself to get real-time feedback. Watching playback is the only way to spot any awkward pauses or filler phrasing begging for the chopping block.
Read your script to a mirror to eyeball presence and charisma. Does your body language bring it home? Amp up appeals through all your senses for total captivation.
Rehearse off-book until your intro floats to the surface of your mind like breathwork. internalise it so you shine without flashcards as a crutch.
Perform mock talks for family, friends or furry judges. No stage is too small when you're perfecting your part to sparkle.
Bottom Line
And there you have it – the secrets to Rocking. Your. Intro. No matter the size of your audience, these tips will have all eyes and ears hooked in a snap.
But remember, practice isn't just for perfection – it's for confidence. Own those 30 seconds like the superstar you are. Believe in yourself and your value, because they'll believe right back.
Frequently Asked Questions
How do you introduce yourself before a presentation?
Start with the basic information like your name, title/position, and organisation before introducing the topic and outline.
What do you say to introduce yourself in a presentation?
A balanced example introduction may be: "Good morning, my name is [Your Name] and I work as a [Your Role]. Today I'll be talking about [Topic] and by the end, I hope to give you [Objective 1], [Objective 2] and [Objective 3] to help with [Topic Context]. We'll start with [Section 1], then [Section 2] before wrapping up with [Conclusion]. Thank you for being here, let's get started!"
How to introduce yourself in a class presentation as a student?
Key things to cover in a class presentation are name, major, topic, objectives, structure and a call for audience participation/questions.