You know that. Everyone, at least once in a lifetime, introduces themselves to others, online or in-person, from small gatherings, new projects, interviews, or professional conventions.
Creating a professional first impression is as essential as delivering consistent, high-quality work.
The more people are impressed with you, the stronger your professional reputation becomes, and the greater the potential for opportunities and success.
So how to introduce yourself in different settings? Check out a complete guide on how to introduce yourself professionally in this article.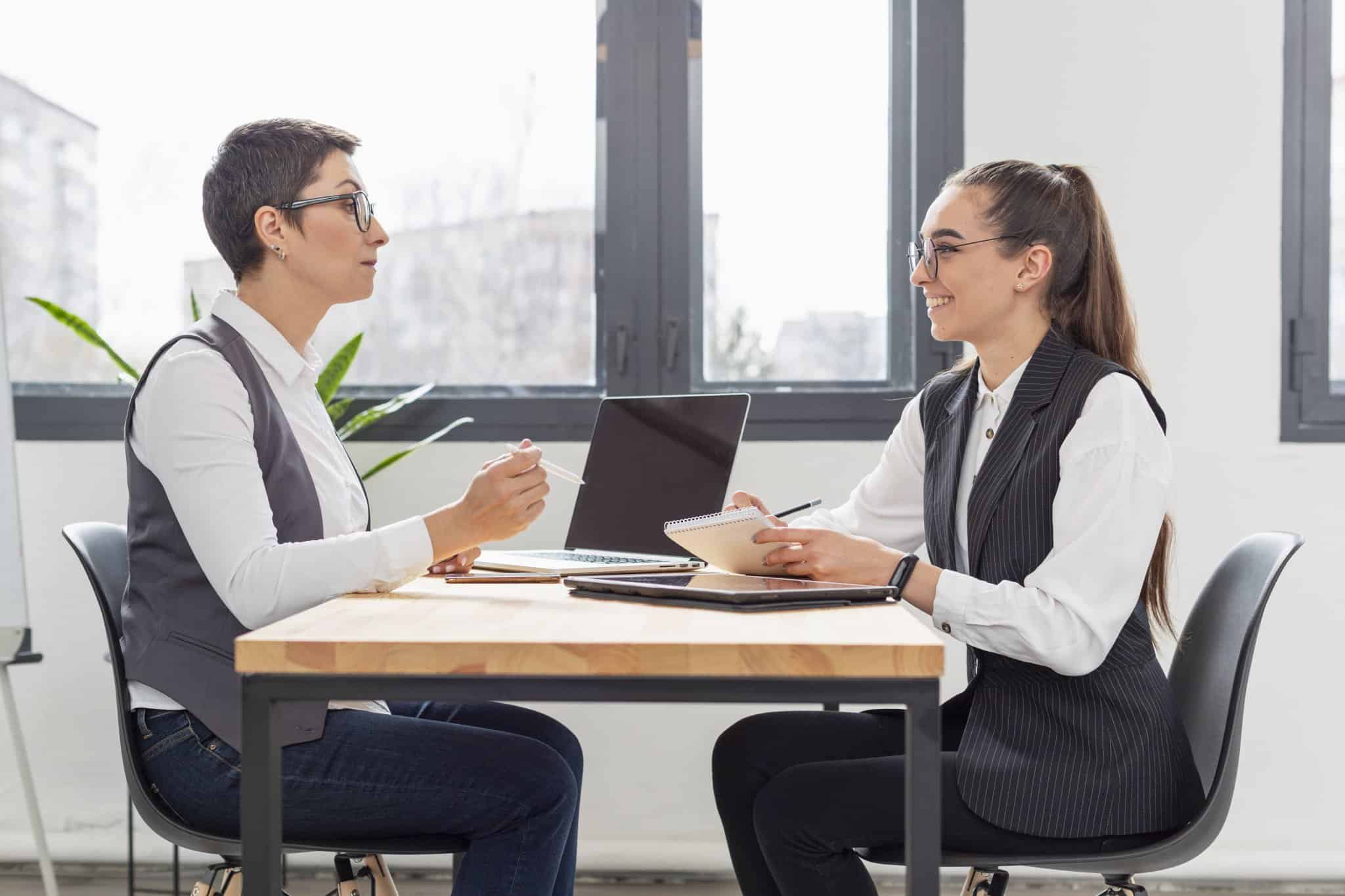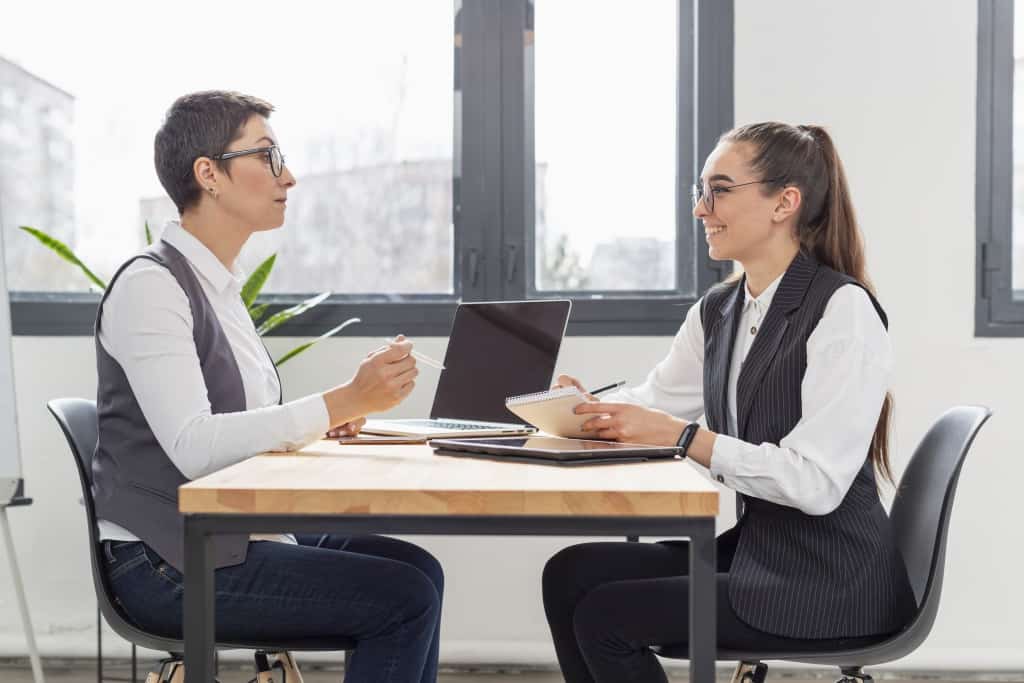 Table of Contents
Tips for Better Engagement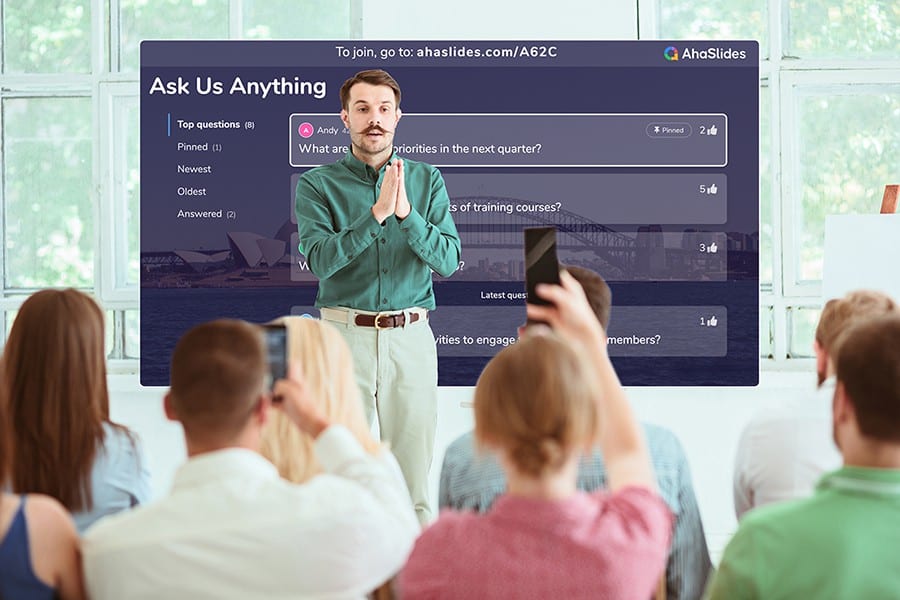 Start in seconds.
Get free templates for your next interactive presentation. Sign up for free and take what you want from the template library!
🚀 Get templates for free
Overview
| | |
| --- | --- |
| How long is a self-introduction? | About 1 to 2 minutes |
| How do you introduce yourself in a simple way? | Your name, job title, expertise, and current area are basic introduction points. |
Overview of introducing yourself.
How to Introduce Yourself Professionally in 30 Seconds?
If you are given 30 seconds, what to say about yourself? The answer is simple, the most valuable information about yourself. But what are essential things that people desire to hear? It can be overwhelming at first but fear not.
The so-called 30-second biography is a summary of who you are. If the interviewer is interested in you, more in-depth questions will be asked later.
So what you have to mention in 20-30 seconds can follow these examples:
Hi, I'm Brenda. I'm a passionate digital marketer. My experience includes working with leading e-commerce brands and startups.

Hey there, I'm Gary. I'm a creative enthusiast photographer. I love immersing myself in different cultures, and travel has always been my way of gaining inspiration.
How to Introduce Yourself in an Interview?
Job Interview is always one of the most challenging parts for job seekers of all experience levels. A strong CV might not 100% guarantee your recruitment success.
Carefully preparing for the introduction section can raise a chance to capture the hiring manager's attention. An elevator pitch is needed to present a quick and practical introduction to yourself professionally. Many experts have suggested that the simplest way to do this is by following the present, past, and future frame.
Begin with a present-tense statement to introduce who you are and your current position.
Then add two or three points that will provide people with relevant details about what you did in the past
Finally, demonstrate enthusiasm for what's ahead with future-oriented.
Here is a sample of how to introduce yourself in an interview:
Hi, I'm [name] and I'm a [occupation]. My current focus is [job responsibility or work experience]. I've been in the industry for [number of years]. Most recently, I worked for the [the company name], where [list out a recognition or achievements], such as where last year's product/campaign won us an award]. It is my pleasure to be here. I'm excited to work with you all to solve our clients' biggest challenges!
More examples? Here are some phrases on how to give a self-introduction in English that you can use it all the time.
My name is …
Nice to meet you; I'm …
Pleased to meet you; I'm …
Let me introduce myself; I'm …
I'd like to introduce myself; I'm …
I don't think we've met (before).
I think we've already met.
I'm a [job] at [company].
I work for [company].
I work in [field/industry].
I've been with [company] since [time] / for [period].
I'm currently working as a [job].
I work with [department/person].
I'm self-employed. / I'm working as a freelancer. / I own my own company.
My responsibilities include…
I'm responsible for…
My role is…
I make sure that… / I ensure…
I oversee… / I supervise…
I deal with… / I handle…
#3. What people should know about you
For a longer self-introduction, mentioning more relevant details about your background, experiences, talents, and interests can be an excellent strategy. Many people also suggest to say about your strengths and weaknesses as well.
Hello everyone, I'm [Your Name], and I'm delighted to be part of this gathering. With over [number of years] of experience in [your industry/profession], I've had the privilege of working with a diverse range of clients and projects. My expertise lies in [mention your key skills or areas of specialization], and I'm particularly passionate about [discuss your specific interests within your field]
Beyond my professional life, I'm an avid [mention your hobbies or interests]. I believe that maintaining a healthy work-life balance enhances creativity and productivity. It also allows me to approach problem-solving with a fresh perspective, which benefits both my personal and professional endeavors.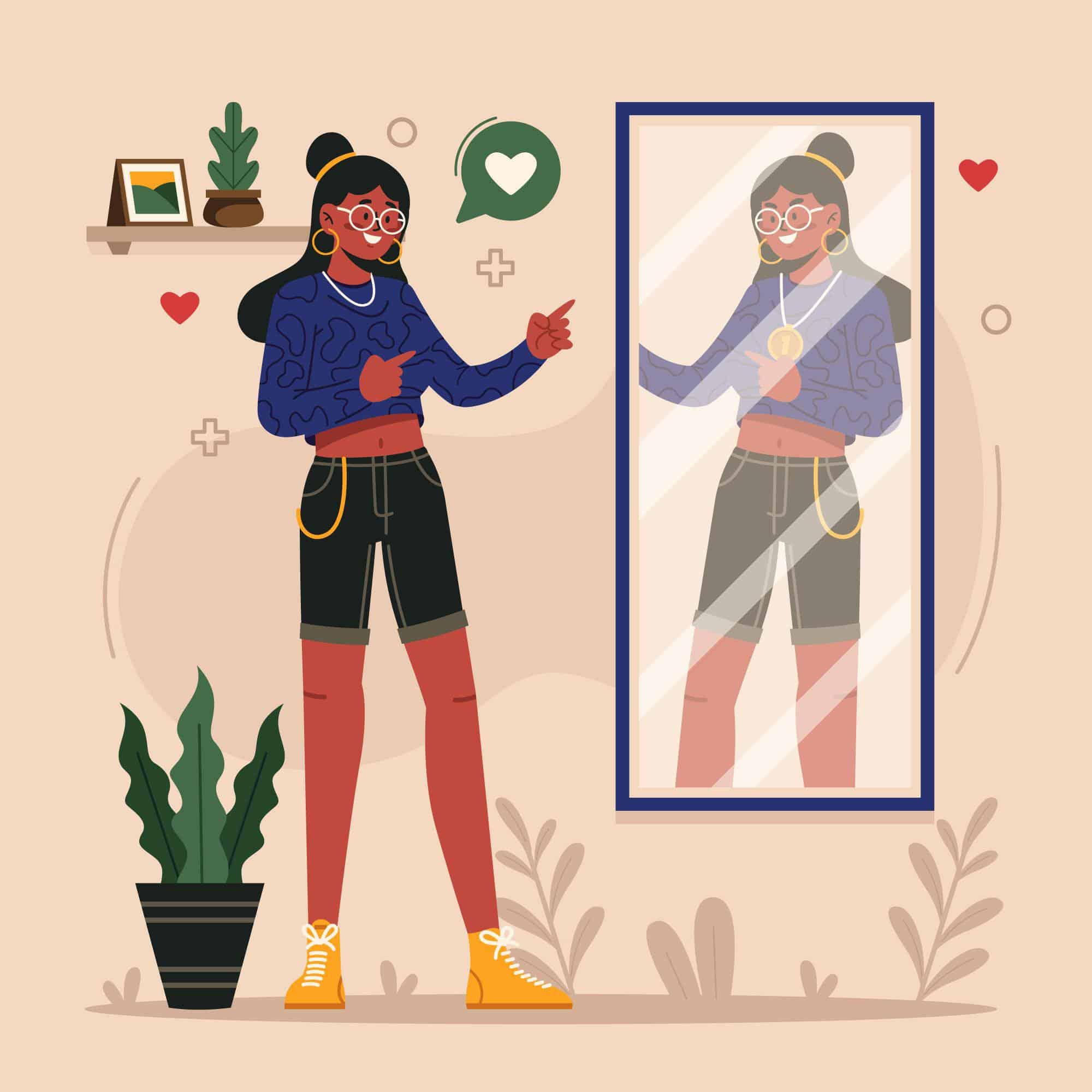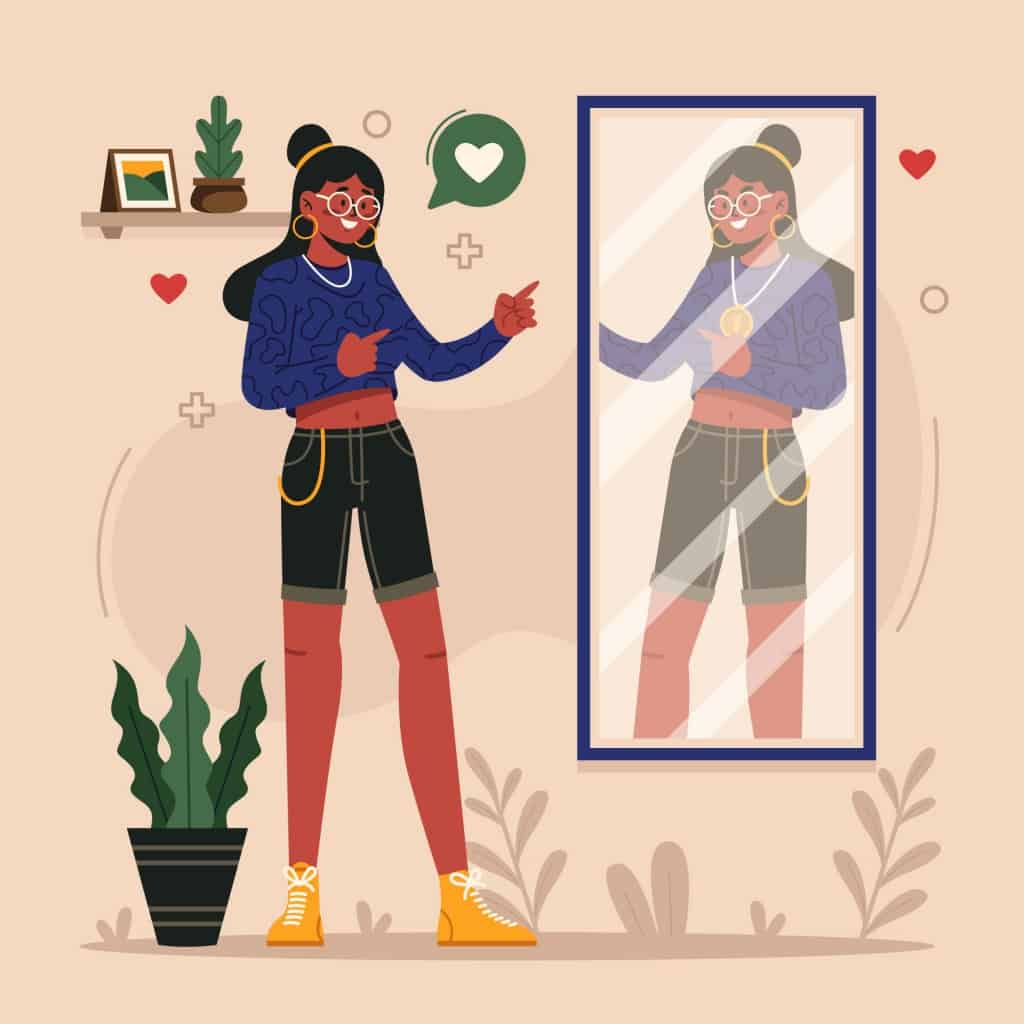 How to Introduce Yourself Professionally to Your Team?
How about introducing yourself when it comes to a new team or new projects? In many companies, introductory meetings often are organized to connect new members together. It can be in both casual and formal settings.
In the case of a friendly and close setting, you can introduce yourself like this following:
"Hey everyone, I'm [Your Name], and I'm thrilled to be joining this amazing team. I come from a background in [your profession/field], and I've been lucky enough to work on some exciting projects in the past. When I'm not geeking out over [your area of interest], you'll find me exploring new hiking trails or trying out the latest coffee shops in town. I believe in open communication and teamwork, and I can't wait to collaborate with all of you. Looking forward to getting to know each of you better!"
By contrast, if you want to introduce yourself more formally, here are how to introduce yourself in a professional meeting.
"Good morning/afternoon, everyone. My name is [Your Name], and I'm honored to be a part of this team. I bring [mention relevant skills/experience] to the table, and I'm excited to contribute my expertise to our upcoming project. Throughout my career, I've been passionate about [your area of interest or key values]. I believe that fostering a supportive and inclusive environment leads to the best results. I'm eager to work alongside each of you and collectively achieve our goals. Let's embark on this journey together and make a real impact."
How to Introduce Yourself in a Professional Essay?
Word usage in writing and speaking might be somehow different, especially when it comes to writing a self-introduction in a scholarship essay.
Some tips for you when writing an introduction to an essay:
Be Concise and Relevant: Keep your introduction concise and focused on the most important aspects of your background, experiences, and goals.
Showcase Your Unique Qualities: Highlight what sets you apart from other applicants or individuals. Emphasize your unique strengths, achievements, and passions that align with the essay's purpose or the scholarship's criteria.
Demonstrate Enthusiasm and Purpose: Display genuine enthusiasm for the subject matter or the opportunity at hand. Clearly articulate your goals and how the scholarship will help you achieve them, emphasizing your commitment and dedication.
Storytelling can be an excellent way to make an introduction to your essay. Here is how to introduce yourself in storytelling example:
Growing up, my love for stories and adventures began with my grandfather's bedtime tales. Those stories ignited a spark within me, one that fueled my passion for writing and storytelling. Fast forward to today, I've had the privilege of exploring different corners of the world, experiencing cultures, and meeting extraordinary people. I find joy in crafting narratives that celebrate diversity, empathy, and the human spirit.
How to Introduce Yourself: What You Should Avoid
There are also some taboos that everyone should pay attention to when you want to engage in your introduction. Let's be fair, all people want to create a strong impression on themselves, but excessive description can lead to the opposite outcome.
Here are some tips to help you prevent certain pitfalls.
Skip the Clichés: Try not to use generic phrases or clichés that don't add value to your introduction. Instead, be specific and genuine about your strengths and interests.
Don't Brag: While it's important to showcase your accomplishments, don't come across as arrogant or overly boastful. Be confident yet humble, and authentic in your approach.
Avoid Lengthy Details: Keep your introduction concise and focused. Avoid overwhelming the listener with too many unnecessary details or a long list of achievements.
Frequently Asked Questions
How do I start to introduce myself?
When introducing yourself, it's important to start with your name and perhaps a bit about your background or interests.
How do you introduce yourself when shy?
It can be tough to introduce yourself when you're feeling shy, but remember that it's okay to take your time. You might start by simply saying, "Hi, I'm [insert name]." You don't have to share any additional information if you're not comfortable doing so.
How to introduce yourself to new clients?
When introducing yourself to new clients, it's important to be confident yet approachable. Start by greeting them with a friendly smile and a handshake (if in person) or a polite greeting (if virtual). Then, introduce yourself by saying your name and your role or profession.
Key Takeaways
Are you ready to introduce yourself in your next presentation or face-to-face interview? Body language, tone of voice, and visual elements can also help your introduction become more compelling and engaging.
Check out AhaSlides right now to explore wonderful features that add creativity and uniqueness to your introduction in different situations.