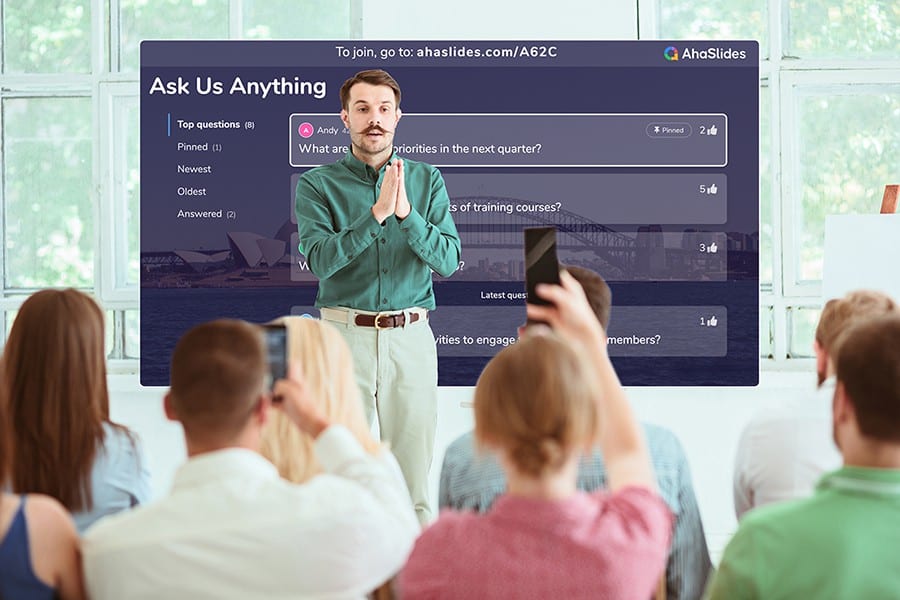 Looking for More Fun During Gatherings?
Gather your team members by a fun quiz on AhaSlides. Sign up to take free quiz from AhaSlides template library!
🚀 Grab Free Quiz☁️
Ice-Smashing Free Quiz Templates!
---
Save heaps of time with free quiz templates. Click an image below and sign up for free with AhaSlides. Or, check out AhaSlides Public Template Library
FAQ
Frequently Asked Questions
---
Got a question? We've got answers.
Virtual Fun Icebreaker Games helps to encourage better engagement, better idea sharing, levelling the playing field and also a tool for leader to know his/ her team better!
You can use icebreaker games anytime you'd like, including meetings, to get to know your new team, during company mergers, and is also a tool to get closer to your community
Warm-up activities such as these have become more prominent as research continues to come out about their benefits. And when meetings moved online in 2020, the importance of Zoom fun icebreaker games became even more apparent.