Meetings can be an essential element of team effectiveness, coordination, and unity. Many companies host a meeting at least once a week, it can be an informal meeting to simply have a deep talk with their employees or a more formal meeting of the management board to discuss a company's future plan and annual year-end report. It is compulsory for administrator officers or leaders to send meeting invitation letters to the participants or guests.
A meeting invitation is important for running official meetings effectively and smoothly. There are plenty of ways of sending meeting invitations. In this article, we focus on dealing with meeting invitation emails, the most convenient and popular method to invite people to participate in your meetings.
Table of Contents
Quick Meeting Templates with AhaSlides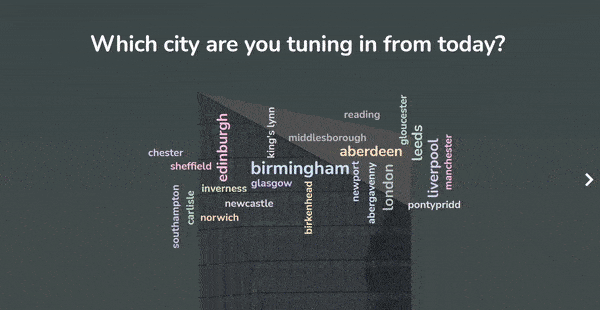 Start in seconds.
Get quick templates with AhaSlides. Sign up for free and take what you want from the template library!
🚀 Get Free Templates ☁️
What is Meeting Invitation Email?
A key part of business activities, a meeting invitation email is a written message with a demonstration of the purpose of the meeting and a request for people to join the meeting following the specific date and location, plus more detailed attachments if have. It can be written in formal or informal styles depending on the characteristics of the meetings. They should be written in an appropriate tone and style to meet business email etiquette.
However, don't confuse a meeting invitation email with a meeting request email. The key difference between these emails is that a meeting request email is aim to set up an appointment with someone while a meeting invitation email aims to invite you to a meeting on announced dates and location
Why is Meeting Invitation Email Important?
Using email invitations brings a lot of benefits. The advantages of email invitations are listed below:
It connects to calendars directly. When receivers accept an invitation, it is added back to their business calendar and you will get a reminder the same as other events noted in the calendar.
It is convenient and fast. Your receivers can reach the email immediately after you click the send button. As it goes straight to the recipient, if the email address is wrong, you can get the announcement right away and quickly go for further solutions.
It's time-saving. You can send group emails with thousands of email addresses at the same time.
It is cost-saving. You don't have to spend a budget for mailing.
It can be generated directly from your preferred webinar platform. Unless you're having a face-to-face meeting, your first choice will probably be Zoom, Microsoft Teams, or something equivalent. When RSVP is confirmed, all of the links and timeframes are synced up via email, so the attendee can avoid confusion with other events.
It is a fact that billions of emails are sent every day and many of them are spam. As everyone uses at least one email to exchange important messages for work, purchases, meetings, and more. However, as you have to read tons of emails per day, it is not surprising that you sometimes encounter the "email fatigue" phenomenon. Thus, delivering a good invitation email can avoid unnecessary misunderstanding or ignorance from receivers.
Write a Meeting Invitation Email Step by Step
A good meeting invite email is essential and, as a rule, it impacts an email delivery rate.
There are etiquettes and principles that everyone has to obey to complete a business meeting invitation email as respect to the recipients. You can learn how to write a standard meeting invitation email following these steps:
Step 1: Writing a Strong Subject Line
It is a fact that 47% of email recipients read through emails that have a clear and concise subject line. The first impression is important. This can make sure receivers feel a sense of urgency or importance, which lead to a higher open rate.
Short, targeted. Be factual, not enigmatic.
You can ask for confirmation of attendance in the subject line as a sign of urgency.
Or add a sentiment tone like don't forget importance, urgency,…
Add Time if you want to emphasize the time-sensitive issue
For example: "Meeting 4/12: Project brainstorm session" or "Important. Please RSVP: New Product Strategy meeting 10/6"
Step 2: Start with a quick introduction
In the very first line, it's a good idea to do a brief of who you are, what your position is in the organization and why you're reaching out to them. Then you can directly show the purpose of the meeting. Many people make the mistake of delivering a vague purpose of the meeting as they assume that participants must know about that.
Make your introduction agreeable or related to the work
Remind the participants if they need to finish any tasks or bring anything with them to the meeting.
For example Hello team member, I'm looking forward to seeing you at the new product launch next Monday.
Step 3: Share time and location
You should include the exact time of the meeting. You should also tell them how and where the meeting takes place, either in person or online, and offer guidelines or platform links in case they need them.
Add the time zone if any employees work in different areas of the world
Mention an estimated duration of the meeting
When instructing directions, be as detailed as possible or attached a mapping guideline
For example: Please join us Friday, October 6, at 1:00 p.m. in meeting room 2, on the second floor in the administration building.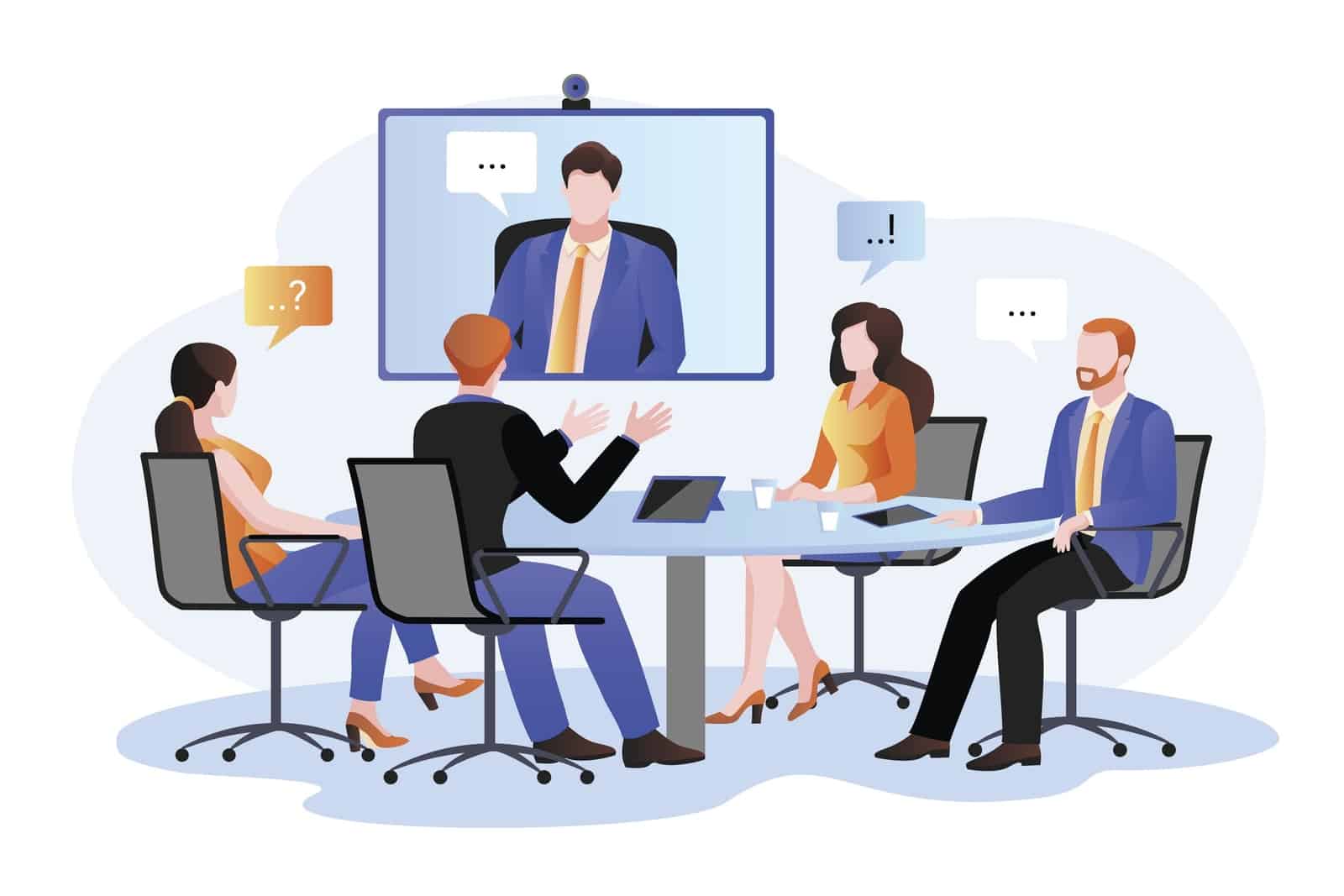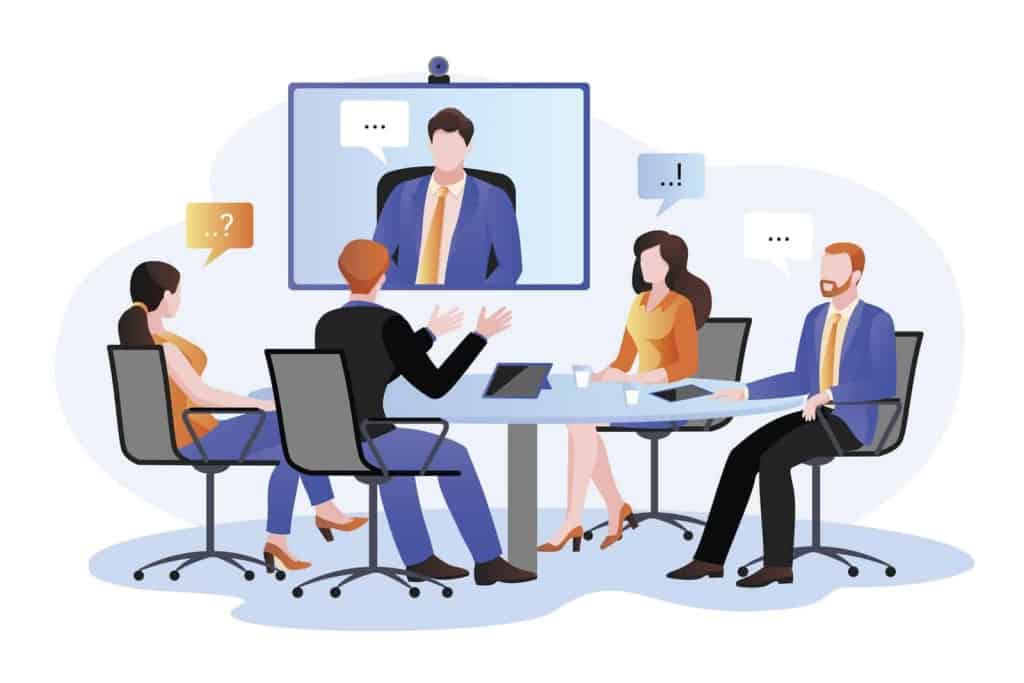 Step 4: Outline the meeting agenda
Cover key objectives or proposed meeting agenda. Don't mention the details. You can simply state the topic and timeline. For formal meetings, you can attach a detailed document. This is particularly useful for helping attendees do preparation advance.
For example, you can start with: We plan to discuss…./ We want to address some of the issues Or as the following timeline:
8:00-9:30: Introduction to the Project
9:30-11:30: Presentations from Howard (IT), Nour (Marketing), and Charlotte (Sales)
Step 5: Ask for an RSVP
Requiring an RSVP can help confirm a response from your recipients. To prevent ambivalence, a preferred response and time limit for attendees to inform you of their attendance or absence should be included in your email. By that, if you haven't received their RSVP at the time you regulate, you can do quick follow-up actions.
For example: Please RSVP by [date] to [email address or phone number]
Step 6: Add a professional email signature and branding
Email signature branding is key to improving the trust and awareness of both personal brands and company brands. It shows professionalism and meticulousness. A business email signature should combine of full name, the title of the position, the company name, contact information, and other hyperlinked addresses. You can easily customize your signature with Gmail.
Regional Chief Marketing Officer, Inco industry
Types of Meeting Invitation Email and Examples
Bear in mind that different types of meetings will have different standards and writing styles to follow. Commonly, we separate meeting invitation emails based on their level of formal or informal, including or excluding virtual meetings or pure online meetings. In this part, we collect and introduce to you some typical types of meeting invitations and each type's template that are popularly used in business meeting invitation emails.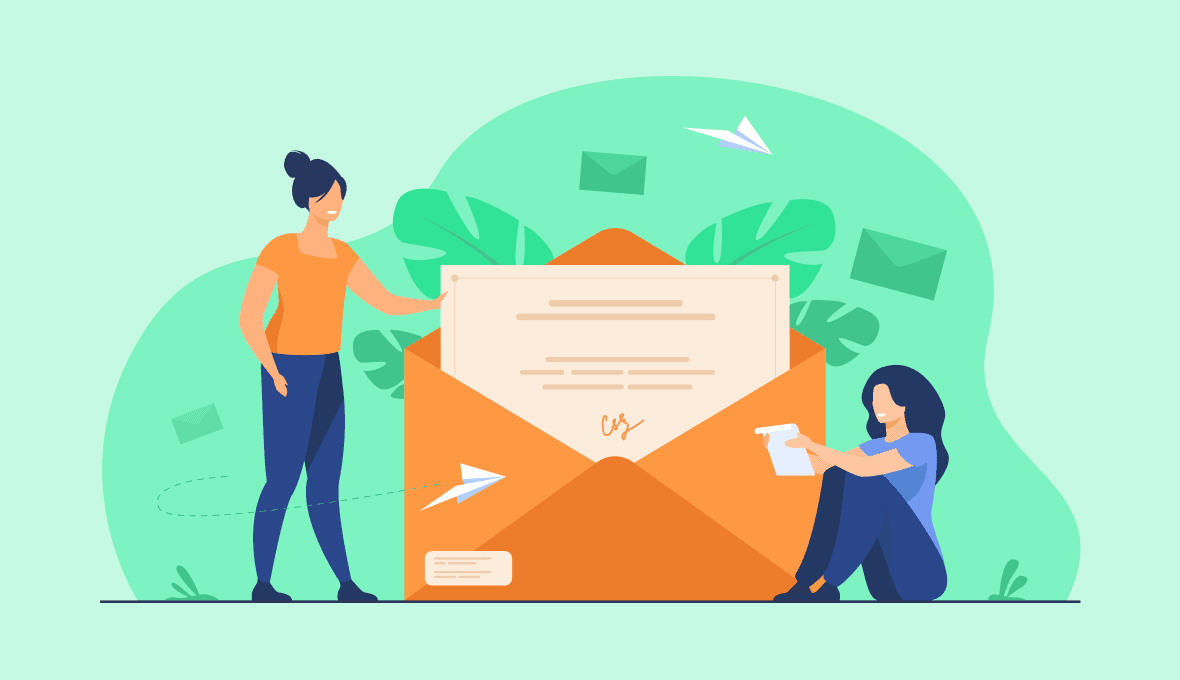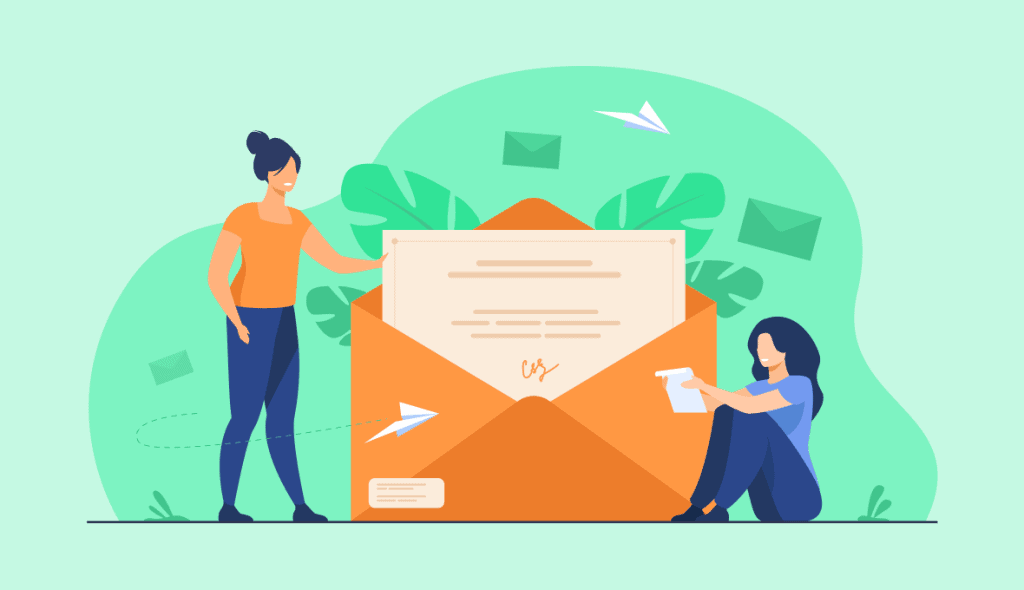 #1. The formal meeting invitation email
The formal meeting invitation email is used for big meetings that usually happen once to three times a year. It is an extremely conventional meeting so your email should be written in a formal writing style. The attached appendixes are needed to make it more clear to the participant how to participate in the meeting, how to find the location, and detailed the agenda.
Management meeting
Committee meeting
Board of Directors meeting
Shareholders' meeting
Strategy meeting
Example 1: Shareholders' invitation email template
Subject line: Important. You're Invited to Annual General Meeting. [Time]
We are pleased to invite you to the Annual General Meeting which will be held on [Time], [Address]
The Annual Shareholders' Meeting is an exceptional occasion for information, exchange and discussion between [Company Name] and all our shareholders.
It is also the opportunity to express yourselves and vote to play an active role in making major decisions for [Company Name], regardless of the number of shares you own. The meeting will cover the following key agendas:
You will find instructions on how to participate in this meeting, the agenda and the text of the resolutions to be submitted for your approval in the attached document below
I would like to thank you, on behalf of the board, for your contribution and your loyalty to the [Company Name] and I look forward to welcoming you to the Meeting on [Date]
[Company Address and Website]
Example 2: Strategy meeting invitation email template
Subject line: Project Launch Marketing campaign Meeting: 2/28
On behalf of [company name], I would like to invite you to attend a business meeting which are held at [Name of Conference hall, Name of the Building] [Date and Time]. The meeting will last for [Duration].
It's my pleasure to welcome you to the first stage of our project to discuss our upcoming proposal [Details] and we appreciate your valuable insights on it. Here's a brief summary of our agenda for the day:
This proposal is considered by our entire team as one of the most crucial ones. For your further reference, we have attached a document to this letter providing you more detailed information so that you can find it convenient to prepare for the meeting in advance.
We all are looking forward to having a conversation with you to discuss what more we can do to make this proposal successfully work out. Please submit any questions or recommendations for the meeting before [Deadline] to me directly by replying to this email.
[Company Address and Website]
#2. The informal meeting invitation email
With formal meeting invitation email, if simply the meeting with under-management level staves or members within the team. It is much easier for you to think of how to write appropriately. You can write in under informal style with a friendly and joyful tone.
Informal meetings involve:
Brainstorming meeting
Problem-solving meeting
Training
Check-in meeting
Team Building Meeting
Coffee chats
Example 3: Check-in meeting invitation email template
Subject line: Urgent. [Project Name] updates. [Date]
It has been enjoyable and amusing to have time working with you regarding [Project Name]. However, to be able to proceed with our plans effectively, I believe that the time is right for us to report on the progress that has been made and I would appreciate the opportunity to meet you at [location] to discuss the matter further at [Date and Time].
I also attached a list of all the agendas that we need to discuss. Don't forget to prepare your task completion report. Please use this [Link] to let me know whether you'll be able to make it.
Please email me your confirmation asap.
Example 4: Team building invitation email template
This is to inform you that the [Department Name] is organizing a Team Building Meeting for all our staff members on [Date and Time]
For further professional development, it is extremely significant that we grow together and that can only happen if we work as a team so that our skills and talents can be leveraged to bring better performance. That's the reason our department keeps promoting various team-building activities monthly.
Please come and join the event so that we can listen to your voice about how we can improve to give you better support. There will also be a few team-building games along with drinks and light refreshments will be provided by the company.
We look forward to having a fun moments at this team-building event which is been arranged for helping each one of us grow. In case you think you are unable to participate in this meeting, kindly inform [Coordinator Name] at [Phone Number]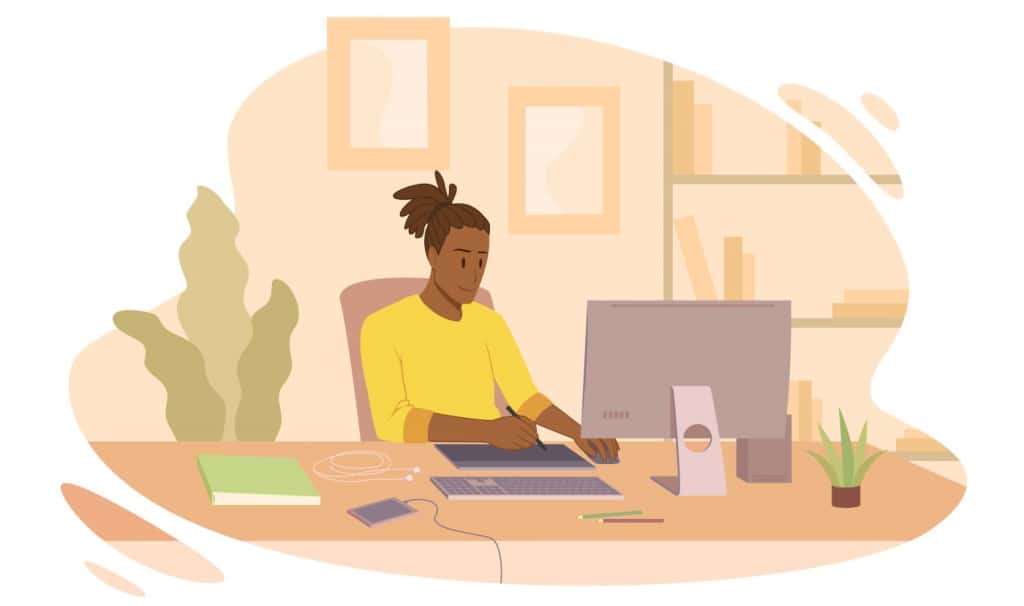 #3. Guest speaker invitation email
A guest speaker invitation email should involve information relevant to the speaker as regards the meeting and speaking opportunity. It's vital that the speaker know the way they can contribute to your event, and what are benefits they can receive to be a part of your event.
Example 5: Guest speaker invitation email template
We hope this message finds you well! We're reaching out today with a fantastic speaking opportunity for your contemplation. We would like to ask you to kindly be our honourable speaker for the [Meeting name], an event focused on [Description of the purpose and audience of your event]. The entire [Meeting name] team is inspired by your achievements and feels you would be the perfect expert to address our audience of like-minded professionals.
[Meeting name] will take place in [Venue, including city and state] on [Dates]. Our event is expected to host up to about [Number of participants estimated#]. Our goal is to [Meeting's objectives].
We believe you are a terrific speaker and your voice would be a critical addition to that conversation given your extensive work in [Area of expertise]. You can consider presenting your ideas up to [Duration] minutes that are related to the field of [Meeting topic]. You could send your proposal before [deadline] follow the [link] so that our team can listen to your ideas and determine the particulars of your speech in advance.
In any case, if you are unable to attend we humbly request you to contact us via [link]. Thank you for your time and consideration, we are looking forward to hearing a positive response from you.
Best,
[Name]
[Job Title]
[Contact information]
[Company Website address]
#4. Webinar invitation email
In today's trends, more and more people host online meeting as it is time and cost-saving, especially for remote working teams. If you use conference platforms, there are well-customized invitation messages that are directly sent to your attendee before the meeting starts, such as the Zoom invitation email template. For a virtual webinar, you can refer to the following sample.
Hints: Use keywords such as "Congratulations", "Soon", "Perfect", "Update", , "Available", "Ultimately", "Top","Special", "Join us", "Free", " etc.
Example 6: Webinar invitation email template
Subject line: Congratulations! You are invited to [Webinar Name]
[Company_Name] is so delighted to organize a webinar for [Webinar Topic] on [Date] at [Time], aiming to [[Webinar Purposes]
It will be a good opportunity for you to earn huge benefits from your invited experts in the field of [Webinar topics] and get free gifts. Our team are so enthusiastic about your presence.
Note: This webinar is limited to [Number of people]. To save your seat, please register [Link], and feel free to share it with your friends.
The Bottom Line
Luckily, there are many available templates of business meeting invitations on internet for you to customize and send to your attendees in seconds. Don't forget to save some in your cloud so that you can prepare your email with perfect writing, especially in case of urgency.
If you are also looking for other solutions for your business, you can find AhaSlides is a good presentation tool with many amazing features to support your webinar events, team-building activities, conference, and more. Save Your Day with AhaSlides right away!