As Thanksgiving lurks around the corner, nothing beats curling up with warm movies about Thanksgiving to keep the good vibes and full bellies going!🎬🦃
We've dug deep to pluck out only the most pilgrim-worthy picks, from the holiday classics to poignant tales guaranteed to tuck your heartstrings just right.
Dive right in to explore the best Thanksgiving movies!
Table Of Contents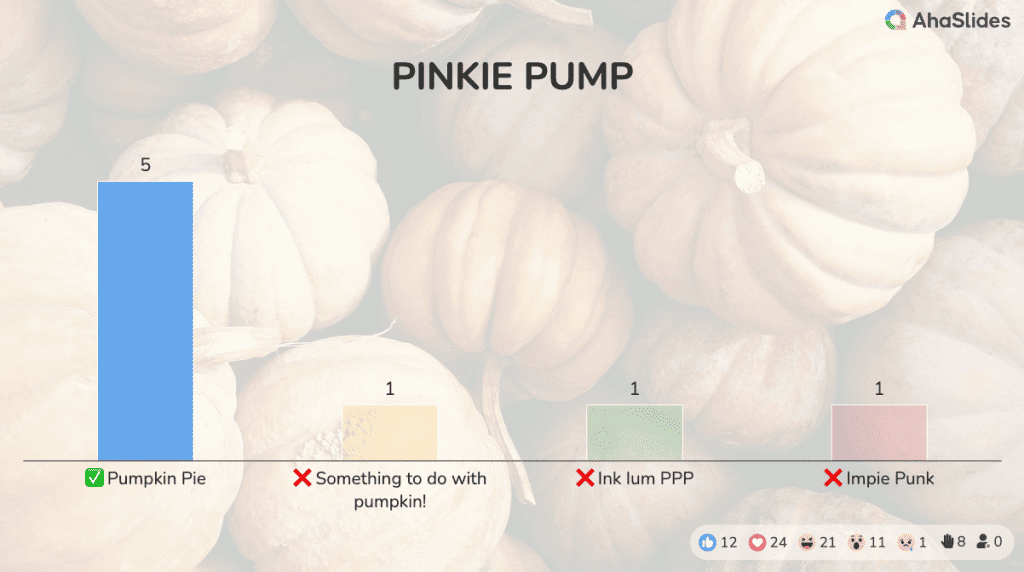 Looking for More Fun During Thanksgiving Gatherings?
Gather your family members by a fun quiz on AhaSlides. Sign up to take free quiz from AhaSlides template library!
🚀 Grab Free Quiz☁️
#1 – Free Birds (2020) | Movies about Thanksgiving Day
A Thanksgiving movie that centred around turkeys? That sounds about right!
Free Birds is a children's movie following two rebel rock turkeys, Reggie and his sidekick Jake, as they hatched a hare-brained scheme to save all turkeys from eternally ending up on the Thanksgiving dinner table.
It's full of fowl fun, just don't expect it to completely solve the whole meat-eating debate – in the end, it just gives thanks for being entertained!
#2 – The Wonderful Story of Henry Sugar (2023) | Movies about Thanksgiving on Netflix
Written and directed by Wes Anderson, The Wonderful Story of Henry Sugar is an adaptation of beloved children's book author Roald Dahl, and one of the must-watch 2023 movies to watch this Thanksgiving season.
At under 40 minutes, the brevity helps viewers digest better. Anderson's mastery of source material, visual aesthetic, and engaging narrative told through a seasoned cast brings it all to life. Parents and kids are sure to love it!
The Wonderful Story of Henry Sugar is available on Netflix.
#3 – Wreck-it Ralph (2012 & 2018) | Best Movies about Thanksgiving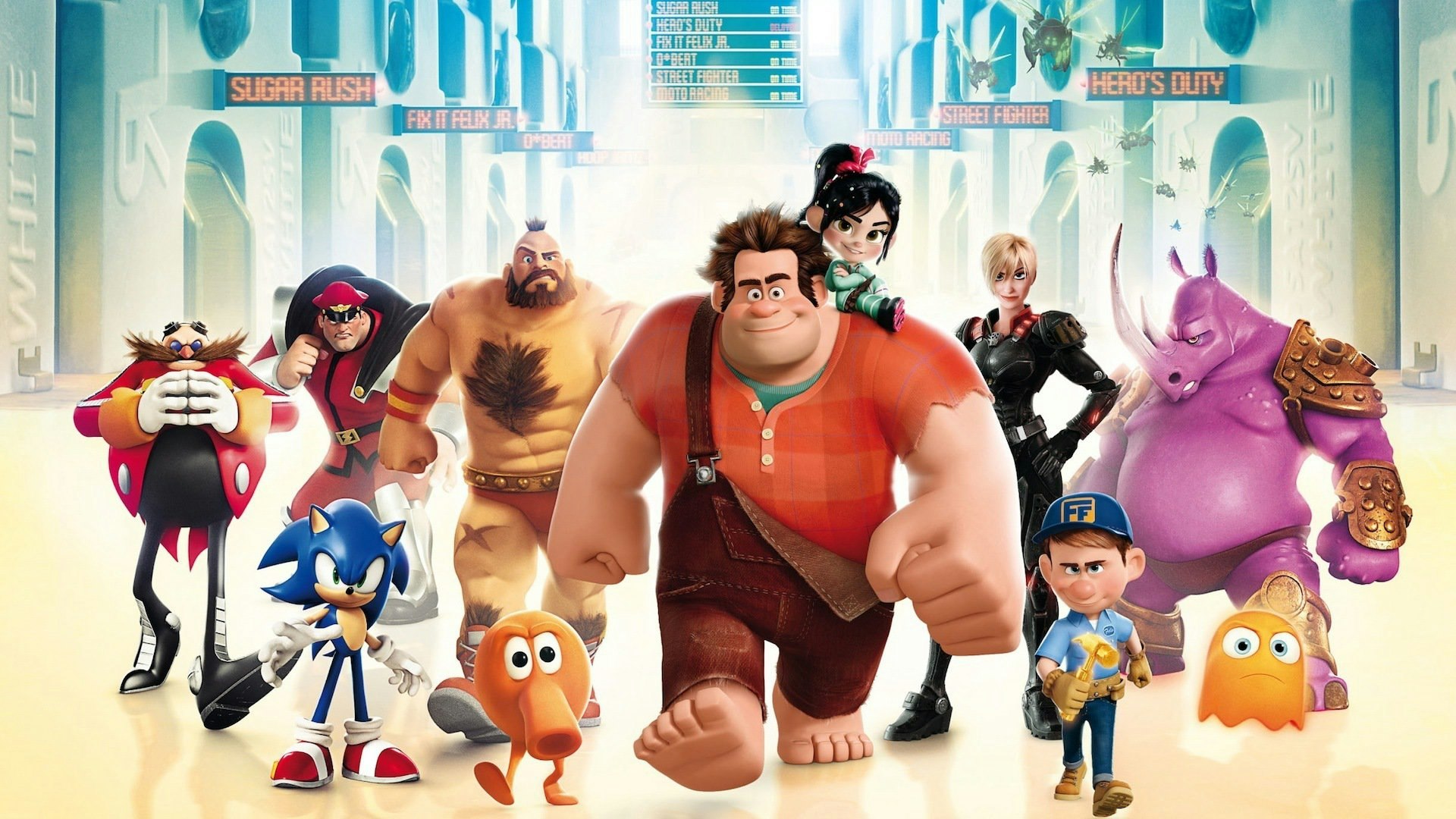 Want a movie full of feel-good moments, homages to classic characters and detectable Easter eggs?
Wreck-it Ralph's ode to classic gaming will have you cheering for the little guy with a big heart. What's even better is that the movie has a sequel, and it's equally good!
We guarantee you'll want to give them a gold star for the best animated flick this Thanksgiving season.
#4 – The Addams Family (1991 & 1993) | Family Movies about Thanksgiving
The Addams Family (both two movies) is one of the Thanksgiving day movies that you can watch every season, and it still feels as satisfactory as the first watch✨
Packed with their trademark twisted humour and offbeat charm, the movies open up many profound messages that we think kids and parents can learn, such as family comes first and being comfortable in your own skin.
#5 – Chicken Run: Dawn of The Nugget (2023)
Want more flocking good movies about the poultry lives, as you gobble up the Thanksgiving feast?🦃
Head right into Chicken Run: Dawn of The Nugget, a sequel of the first one that has a more modern, Mission: Impossible style of humour and action compared to the original.
This eggcellent movie is streaming on Netflix.
#6 – Planes, Trains and Automobiles (1987)
Planes, Trains and Automobiles has become a major Thanksgiving seasonal viewing since its release due to its relatable theme of trying to make it home in time.
It ultimately shows the heartwarming meaning of Thanksgiving beyond just the meal – being with loved ones as the holiday represents family, gratitude and tradition.
So join the bandwagon and put this movie on, the family members will thank you.
#7 – Fantastic Mr. Fox (2009)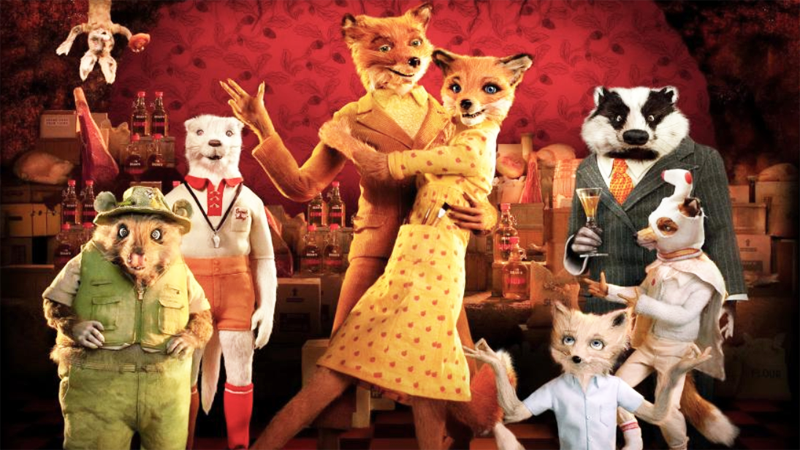 Another cult-classic favourite directed by Wes Anderson and adapted from Roald Dahl's book, Fantastic Mr. Fox tells the story of Mr. Fox and his companions who decide to steal foods from local farmers around the fall harvest.
Its themes of community, family, ingenuity and bravery against adversity can resonate with both kids and parents.
Fantastic Mr. Fox is the perfect film to round off your Thanksgiving night with loved ones, so don't forget to add it to the list.
More Thanksgiving Day Activities
There are so many fun ways to fill your holiday beyond just feasting around the table and sitting still for movies. Here are some excellent Thanksgiving Day activity ideas to keep everyone satisfied all day long:
#1. Host a Round of Thanksgiving Trivia Game
Fun quizzes and trivia get everyone's competitive mode on this Thanksgiving holiday, and you don't need much to prepare to host a Thanksgiving Trivia Game on AhaSlides! Here's a 3 easy-step guide to hosting one ASAP:
• Step 2: Select your quiz types ranging from the most popular ones – Multiple-choice/Image choice to more unique types – Match the pairs or Type answers.
• Step 3: Press 'Present' after testing every feature out. Everyone can play the quiz by scanning the QR code or entering the invitation code.
An AhaSlides quiz will look like this👇
#2. Play Thanksgiving Emoji Pictionary
Tap into the tech-savvy side of your family members by hosting the Thanksgiving Emoji Pictionary game! Don't need pens or paper, you can use emojis to "spell" clues to their names. Whoever guesses first wins that round! Here's how to host:
• Step 2: Choose the 'Type Answer' slide type, then add your emoji clue plus the answer. You can set a time and point limit for this question.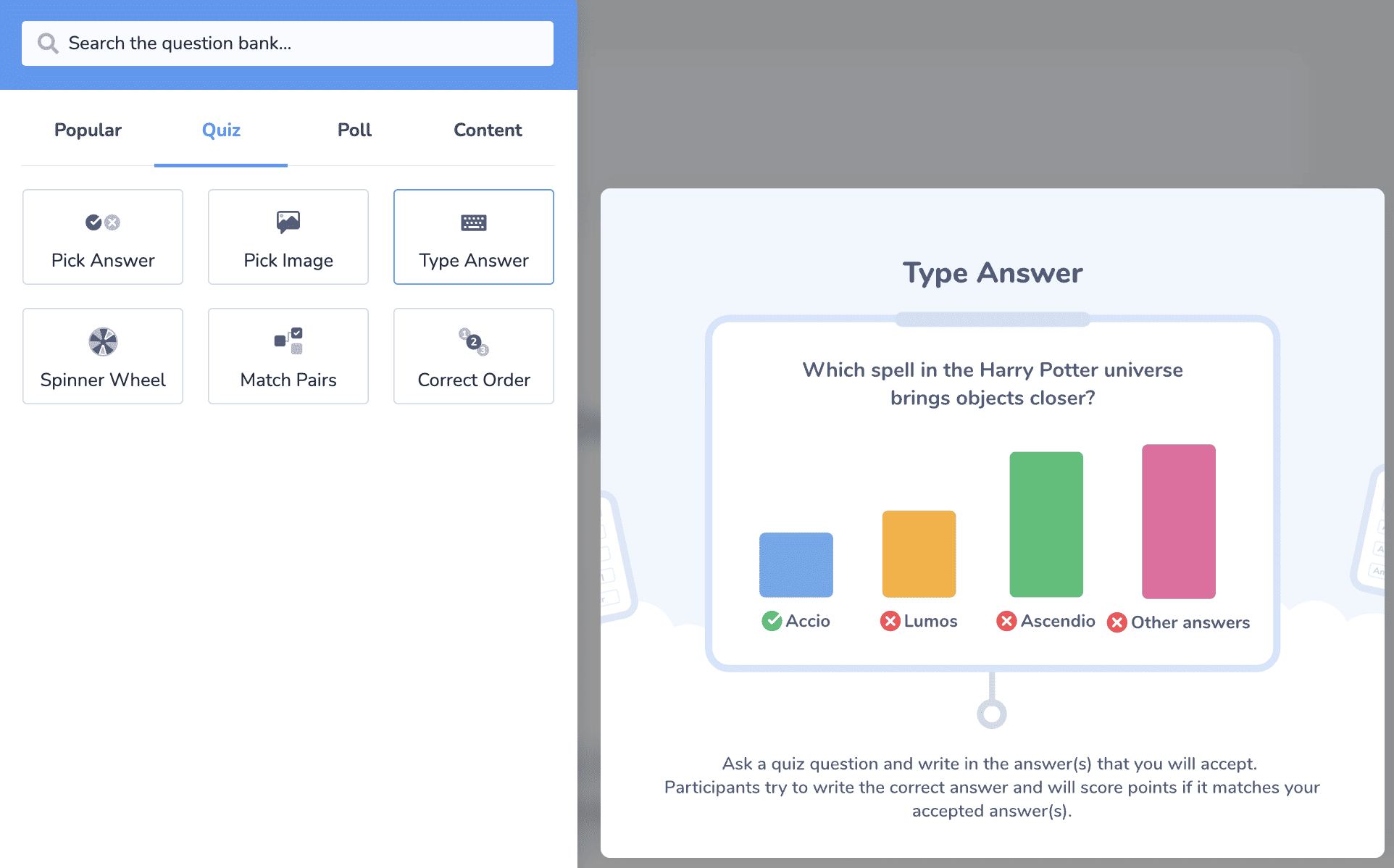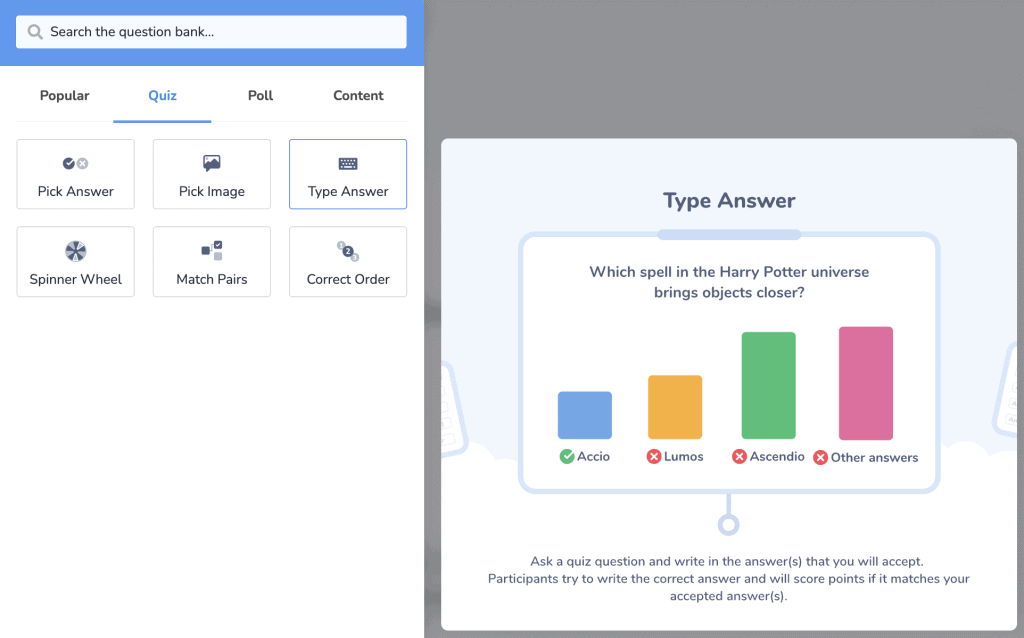 • Step 3: Customise your slide with a new background to add a more Thanksgiving vibe to it.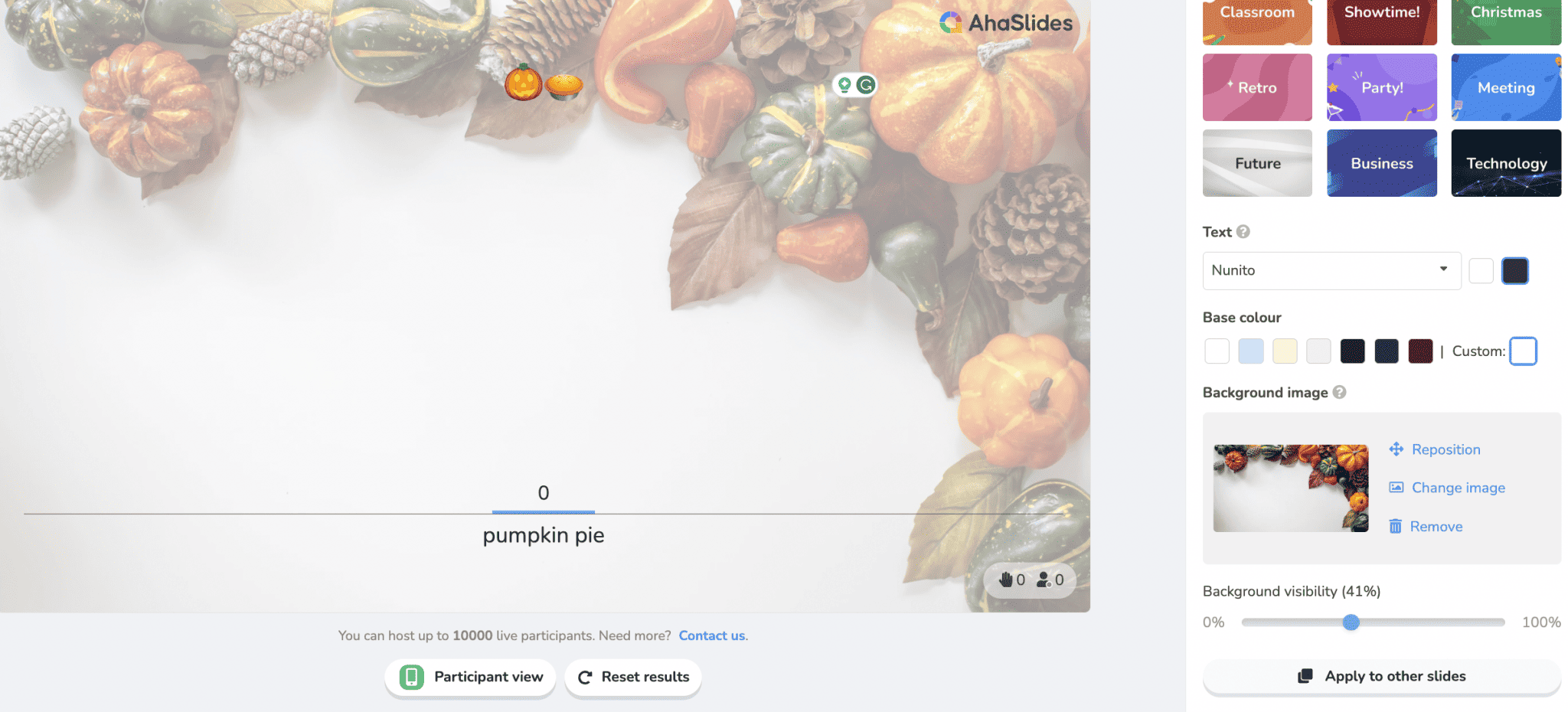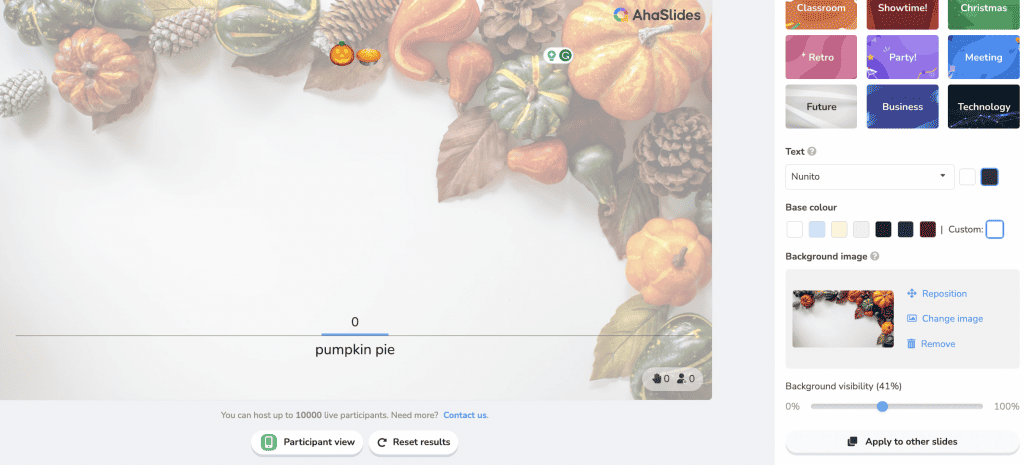 • Step 4: Hit 'Present' whenever you're ready and let everyone compete in the race🔥
Final Thoughts
Wherever your Turkey Day leads, may it involve replenishing your spirit through food, love, laughter, and all the simple gifts of family, friends and community we too often take for granted. Till next year brings further blessings to count – and perhaps a blockbuster or underdog film to add to our list of what truly makes Thanksgiving bright.
Frequently Asked Questions
What movies have Thanksgiving?
Planes, Trains & Automobiles and Addams Family Values are the two prominent movies that feature Thanksgiving scenes.
Are there any Thanksgiving movies on Netflix?
Any Wes Anderson's Roald Dahl film adaptation is a good fit for families to watch on the Thanksgiving holiday, and most of them are available on Netflix too! The upcoming Netflix film 'The Thanksgiving Text' will also centre around Thanksgiving, as it tells a heartwarming story of how an accidental text can lead to an unexpected friendship.