Wondering what to take to Thanksgiving Dinner? Thanksgiving festival is just around the corner, are you ready to make your Thanksgiving party stunning and memorable? If you are going to host a Thanksgiving party, there is nothing to worry about.
Here, we give you a range of useful tips from decorating a fun Thanksgiving and preparing gifts to cooking a yummy meal and fun activities during the event. 
Table of Contents
Tips for Funs on Holiday
Decoration Ideas
Nowadays, with some clicks for a second, you can find anything you want on the internet. If you are confused about décor your home, you can find the most astonishing decoration ideas for Thanksgiving parties on Pinterest. There are thousands of photos and guided links for you to set up your dream "Turkey Day", from a classic style, a countryside style to a trendy and modern style.
Check out 10 Ideas for The 2023 Thanksgiving Gifts
Wondering what to take to the Thanksgiving dinner if you got invited? You may want to show your gratitude to the host with a small gift. Depending on your relationship with the host, you may choose something practical, meaningful, quality, fun, or unique. Here are the best 10 ideas for the 2023 Thanksgiving gifts:
Red Wine or White Wine with A Thanksgiving Label
Chai Bouquet
Organic Loose-Leaf Tea
Linen or Anecdote Candle
Dried Flower Wreath Kit
A Basket of Nuts and Dried Fruits
Vase Soliflore
Wine Stopper With Craved the Host Name
Mason Jar Light Bulb
Succulent Centerpiece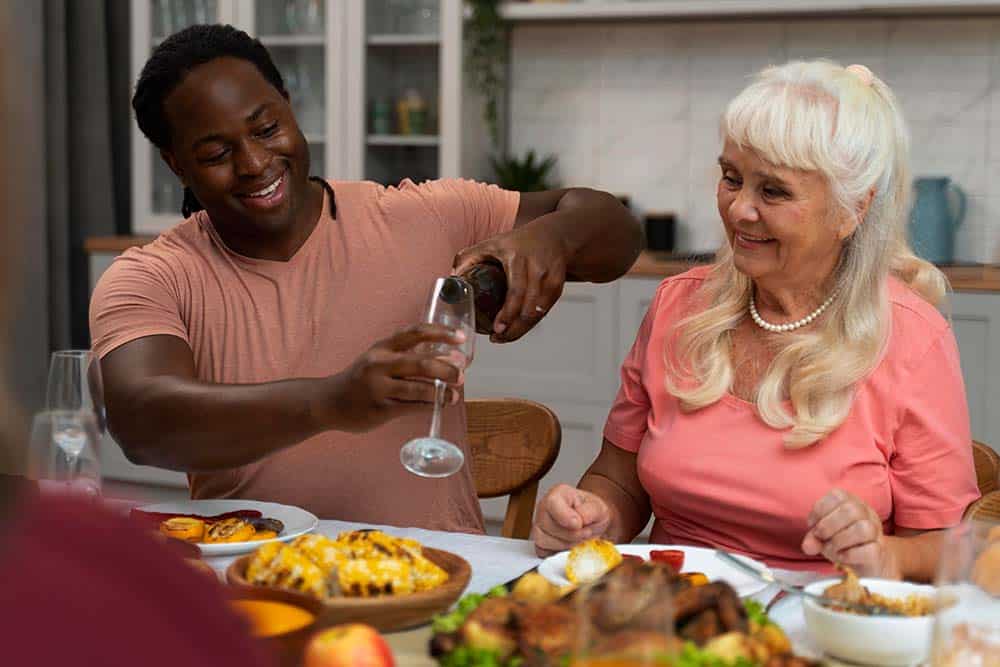 What to take to Thanksgiving Dinner | Tips for Dinner Party
To serve the best Thanksgiving dinner for your beloved family and friends, you can either order or cook by yourself. Toasted Turkey is a classic and irreplaceable dish on the table if you're having too much trouble thinking about what to take to Thanksgiving dinner, but you still can make your meal look more tasteful and forgettable with trending and noble Thanksgiving recipes.
Some red and white wines are not bad choices for your party at the beginning. You may prepare some cute and delicious Thanksgiving desserts for children. 
Check out 15+ trending dishes and cute dessert ideas to shake up your Thanksgiving menu:
Autumn Glow Salad with Lemon Dressing
Garlicky Green Beans with Toasted Almonds
Spiced Nuts
Dauphinoise Potatoes
Cranberry Chutney
Maple-roasted Brussels Sprouts And Squash
Roasted Cabbage Wedges with Onion Dijon Sauce
Honey Roasted Carrots
Stuffed Mushroom
Antipasto Bites
Turkey Cupcakes
Turkey Pumpkin Pie
Nutter Butter Acorns
Apple Pie Puff Pastry
Sweet Potato Marshmallow
Thanksgiving Day Activities and Games
Let's make your 2023 Thanksgiving party different from last year. There is always a need for fun activities to warm up the atmosphere and bring people together.
At AhaSlides, we're looking to continue our centuries-old traditions however we can (which is why we also have an article on free virtual Christmas party ideas). Check out these 8 completely free online Thanksgiving activities for kids and adults alike.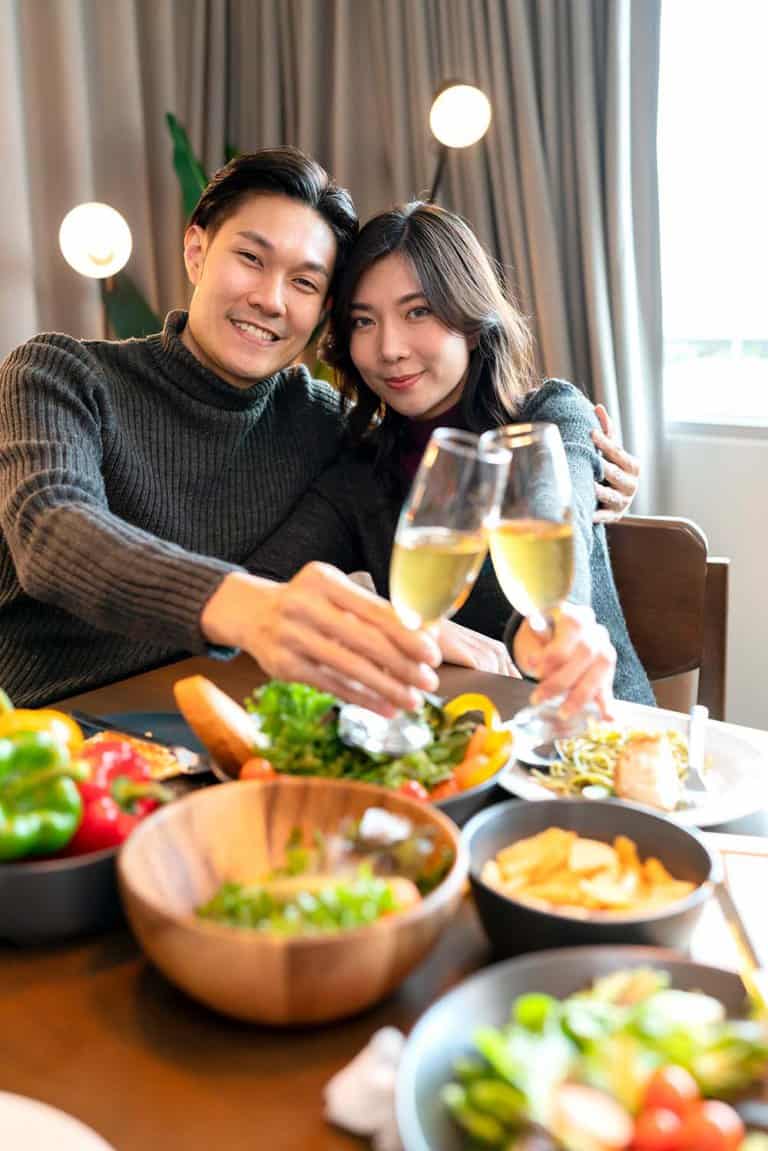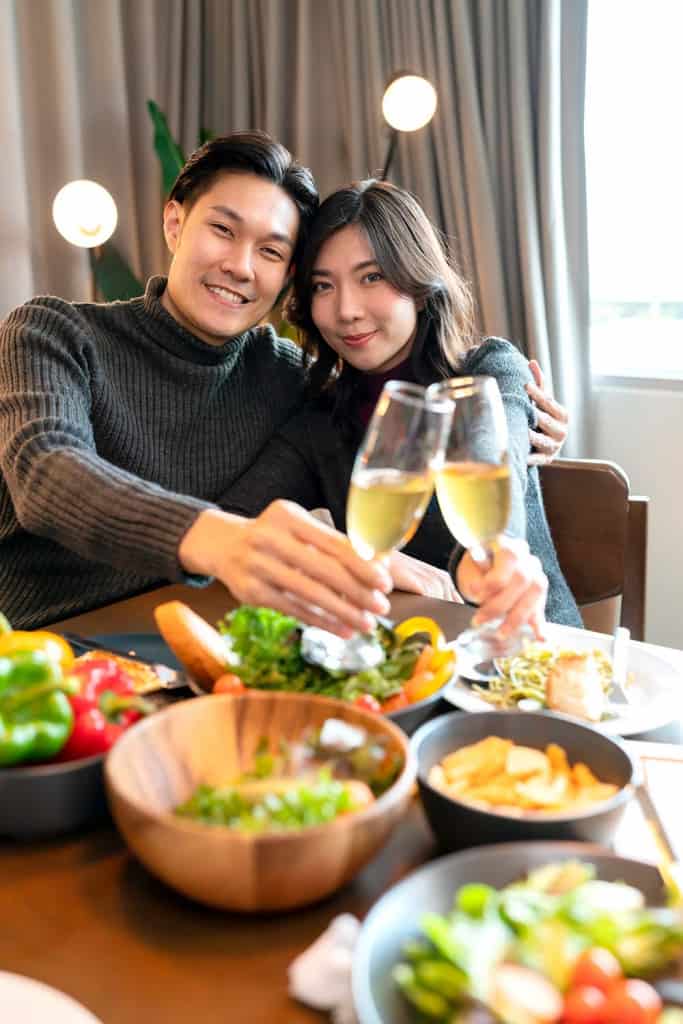 List of 50 Thanksgiving Trivia Questions and Answers
How long was the first Thanksgiving celebration?
one day
two days
three days
four days
What dishes were served at the first Thanksgiving dinner?
venison, swan, duck, and goose
turkey, goose, swan, duck
chicken, turkey, goose, pork
pork, turkey, duck, venison
What seafood was served at the first Thanksgiving feast?
Lobsters, oysters, fish, and eel
crabs, lobster, eel, fish
sawfish, prawns, oysters
scallop, oyster, lobster, eel
Who was the first President to pardon a turkey?
George W. Bush
Franklin D. Roosevelt
John F. Kenedy
George Washington
Thanksgiving became a national holiday thanks to this woman who was an editor of a woman's magazine called "The Godey's Lady's Book":
Sarah Hale
Sarah Bradford
Sarah Parker
Sarah Standish
The Indians who were invited to the Thanksgiving feast were of the Wampanoag tribe. Who was their chief?
Samoset
Massasoit
Pemaquid
Squanto
What does "Cornucopia" mean?
Greek god of corn
horn god of corn
tall corn
a traditional new English relish
What is the word "turkey" originally from?
Turks bird
wild bird
pheasant bird
bid bird
When did the first Macy's Thanksgiving take place?
The first Thanksgiving in 1621 was believed to have lasted how many days?
The busiest travel day of the year is:
the day after Labor Day
the day after Christmas
the day after Newyear
the day after Thanksgiving
Which balloon was the first balloon in the 1927 Macy's Thanksgiving Day Parade:
Superman
Betty boop
Felix the Cat
Mickey mouse
The longest balloon in the Macy's Thanksgiving Day Parade is:
Superman
Wonder women
Spiderman
Barney the Dinosaur
Where do pumpkins come from?
South America
North America
East America
West America
How many pumpkin pies are consumed every Thanksgiving on average?
about 30 million
about 40 million
about 50 million
about 60 million
Where were the first pumpkin pies made?
England
Scotland
Wales
Iceland
Which year was the first Thanksgiving feast?
What state first adopted Thanksgiving as an annual holiday?
New Delhi
New York
Washington D.C
Maryland
Who was the first President to proclaim a national day of Thanksgiving?
George Washington
John F. Kenedy
Franklin D. Roosevelt
Thomas Jefferson
Which President refused to celebrate Thanksgiving as a national holiday?
Franklin D. Roosevelt
Thomas Jefferson
John F. Kenedy
George Washington
What animal did President Calvin Coolidge receive as a Thanksgiving gift in 1926?
A raccoon
A squirrel
A turkey
A cat
On what day does Canadian Thanksgiving occur?
The first Monday in October
The second Monday in October
The third Monday in October
The fourth Monday in October
Who began the tradition of breaking the wishbone?
The Romans
The Greek
The American
The Indian
What was the first country to place importance on the wishbone?
What is the most popular Thanksgiving Day destination in the United States?
Orlando, Florida.
Miami Beach, Florida
Tampa, Florida
Jacksonville, Florida
How many pilgrims were on the Mayflower?
How long was the voyage from England to the New World?
26 days
66 days
106 days
146 days
Plymouth Rock today is as big as:
The size of a car engine
The size of the TV is 50 inch
The size of the nose on a face on Mt. Rushmore
The size of a regular mailbox
The governor of which state refused to issue a Thanksgiving Proclamation because he felt it was "a damned Yankee institution anyway."
South Carolina
Louisiana
Maryland
Texas
In 1621, which of the following foods that we eat at Thanksgiving today, they DID NOT serve?
Vegetables
Squash
Yams
Pumpkin pie
By 1690, what became the priority at Thanksgiving?
Which state produces the most turkeys?
North Carolina
Texas
Minnesota
Arizona
When was green bean casserole introduced to Thanksgiving dinners?
Which state grows the most sweet potatoes?
North Dakota
North Carolina
North California
South Carolina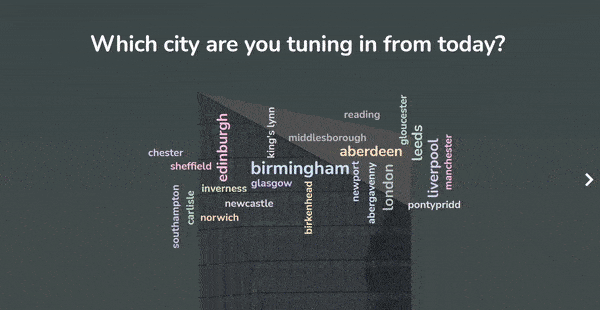 Check it out AhaSlides Funny Thanksgiving Quiz
Plus 20+ trivia quizzes have been already designed by AhaSlides!
🚀 Get Free Quiz ☁️
Takeaway
In the end, don't dwell too much on what to take to Thanksgiving dinner. What enriches any Thanksgiving most is breaking bread with family, both literal and chosen.
Thoughtful gestures, lively conversation and appreciation for one another around the table are what the holiday spirit is made of. From us to yours – Happy Thanksgiving!
Free & Ready-to-Use Holiday Templates
Do you know what to take to Thanksgiving dinner? A fun quiz for everyone to play through the night! Click a thumbnail to head to the template library, then grab any premade quiz to spice up your holiday festivities!🔥
Frequently Asked Questions
Should I bring a gift to a Thanksgiving dinner?
If you're attending as a guest at someone else's home for Thanksgiving, a small host/hostess gift is a nice gesture but not required. If you're attending a Friendsgiving or other Thanksgiving celebration where multiple people are hosting together, a gift is less necessary.
What can I bring to a Thanksgiving potluck?
Here are some good options for dishes to bring to a Thanksgiving potluck:
– Salads – Tossed green salad, fruit salad, pasta salad, potato salad. These are light and easy to transport.
– Sides – Mashed potatoes, stuffing, green bean casserole, mac and cheese, cornbread, biscuits, cranberries, rolls. Classic holiday sides.
– Appetizers – Vegetable tray with dip, cheese and crackers, meatballs or meatloaf bites. Good for snacking before the main feast.
– Desserts – Pie is a quintessential choice but you could also bring cookies, crisps, baked fruit, pound cake, cheesecake, or bread pudding.
What are 5 things to eat at Thanksgiving?
1. Turkey – The centrepiece of any Thanksgiving table, roasted turkey is a must-have. Look for free-range or heritage-breed turkeys.
2. Stuffing/Dressing – A side dish that involves bread and aromatics baked inside the turkey or as a separate dish. Recipes vary widely.
3. Mashed Potatoes – Fluffy mashed potatoes prepared with cream, butter, garlic and herbs are a soothing cool-weather comfort.
4. Green Bean Casserole – A Thanksgiving staple featuring green beans, cream of mushroom soup and fried onion topping. It's retro but people love it.
5. Pumpkin Pie – No Thanksgiving feast is complete without slices of spicy pumpkin pie topped with whipped cream for dessert. Pecan pie is another popular option.