Humanity is really in the habit of experiencing bizarre, eventful years these days. First 2020, and now this?!
A lot has happened in 2021 – see how well you've kept track of it with these 25 New Year's Eve quiz questions and answers!
Find all the questions across 5 rounds below, as well as the entire quiz for free on live quiz software.
Grab the 2021 Quiz for Free! 🎉
Your New Year's Eve quiz, sorted in a heartbeat. 20 questions about 2021 that you can host for players on live quizzing software!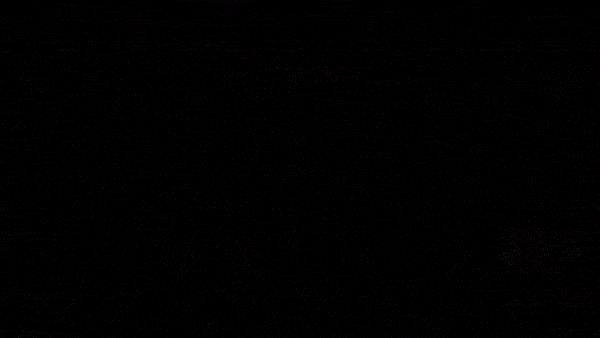 25 New Year's Eve Quiz Questions
Here are 25 unique questions for a new year's eve quiz. You won't find these anywhere else!
Round 1: In the News
Put these 2021 news stories in the order that they happened!
Wildfires in Greece (3) // Barbados becomes a republic (4) // U.S Capitol Building stormed (1) // Suez Canal blocked by a container ship (2)
In a bid to stick it to short-selling investors, people caused stocks of which company to skyrocket in January?
Gamestop
Select the 3 Italian football clubs who, in April, announced plans to join the ill-fated European Super League.
Napoli // Udinese // Juventus // Atalanta // Roma // Inter Milan // Lazio // AC Milan
Which of these leaders ended her 16-year role as chancellor in December this year?
Tsai Ing-Wen // Angela Merkel // Jacinda Ardern // Erna Solberg
Which billionaire made his first trip to space in July?
Richard Branson // Paul Allen // Elon Musk // Jeff Bezos
Round 2: New Releases
Arrange these Netflix shows from least to most watched in 2021.
Stranger Things (3) // Tiger King (1) // Emily in Paris (2) // Squid Games (4)
What was the name of the James Bond film released in September 2021?
No Time to Die
Match each artist to the album they released in 2021.
Olivia Rodrigo (Sour) // Modest Mouse (The Golden Casket) // Ed Sheeran (=) // Adele (30)
After over 20 years of waiting, Pokemon fans finally got a sequel to which game in 2021?
Pokemon Snap // Pokemon Go // Pokemon Red // Pokemon Stadium
Which film is from Marvel's highest grossing film of 2021?
Dune // Black Widow // Shang-Chi and the Legend of the Ten Rings // Spider-Man: No Way Home
Round 3: Sports
Which team beat England in the UEFA Euro 2020 final?
Spain // Italy // France // Belgium
Match each athlete with the event in which they won a gold medal at the Tokyo 2020 Olympics.
Marcell Jacobs (100m) // Richard Carapaz (cycling) // Quan Hongchan (diving) // Sakura Yosozumi (skateboarding)
Which female tennis player is the first to win a US Open after strarting as a qualifier?
Bianca Andreescu // Naomi Osaka // Petra Kvitová // Emma Raducanu
Who won the 2021 Tour de France after also winning it last year?
Mark Cavendish // Tadej Pogačar // Chris Froome // Franck Bonnamour
In April, Hideki Matsuyama became the first Japanese man to win a major championship in which sport?
Tennis // Fencing // Golf // MMA
Round 4: 2021 in Pictures
There are 5 pictures in the gallery below. Tell me when each event happened! (Image credits: CNN)
When did the event in picture 1 happen?
February // March // June // September
When did the event in picture 2 happen?
January // May // June // August
When did the event in picture 3 happen?
January // March // October // December
When did the event in picture 4 happen?
February // April // August // November
When did the event in picture 5 happen?
March // July // September // December
Bonus Round: New Year Around the World
You'll not find these bonus questions in the 2021 quiz above, but they're a great addition to any New Year's Eve quiz questions, whichever year you're asking them.
What's the first country to celebrate the new year?
New Zealand // Australia // Fiji // Tonga
Countries that follow which calendar celebrate the new year usually in January or February?
The lunar calendar
Where would you find Ice Stock, the freezing festival held at New Year's?
Antarctica // Canada // Argentina // Russia
Traditionally, Spanish people ring in the new year by eating 12 what?
Sardines // Grapes // Prawns // Sausages
Since Victorian times, people from New York have celebrated New Year's by smashing a small candy pig coated in what flavour?
Peppermint // Liquorice // Sherbet // Chocolate
Tips for Hosting a New Year's Eve Quiz
No matter if this is your 1st or your 15th New Year's Eve quiz rodeo – there are always ways to spice up your trivia.
Here are some of the best practices when writing your New Year's Eve quiz questions…
Focus on fun – There's been a lot of grim news this year, but that's not what quizzes are about! Keep the mood lighthearted throughout by focusing your questions on the fun, quirky events of the past year.
Fun facts are not questions – By and large, quiz questions about New Year's Eve traditions are destined to fail. Why? Because most of the ones you find online are just facts and require complete guesswork to answer. For example, did you know that the Times Square New Year's Eve Ball weighs 11,865 pounds? No, neither did we.
Use different question types – One open-ended question after the other can be a draining slog for your quiz players. Mix up the formats with some multiple choice, image questions, correct order, matching pair and audio questions.
Want More New Year's Eve Quiz Questions?
The end of the year quiz doesn't have to be about 2021 or the new year at all. Tis the season of trivia, so fill your boots with whatever trivia you have to hand!
At AhaSlides, we've got a lot to hand. You'll find thousands of quiz questions across dozens of quizzes in our template library, all just waiting for you to host for your family, friends, colleagues or students for absolutely free!
Click on any thumbnail to sign up for free and grab the quiz!
Top Quizzes of 2021
Christmas Quizzes
Audio Quizzes