You better watch out! Santa Claus is comin' to town!
Hey, XMas is almost here. And AhaSlides has the perfect gift for you: Christmas Movie Quiz: +75 Best Questions (and Answers)!
What could be better than being with loved ones and laughing together, having memorable moments after a year of hard work? Whether you're hosting a virtual Christmas party or even a live party, AhaSlides has you there!
Your Christmas Movie Quiz Guide
2023 Holiday Special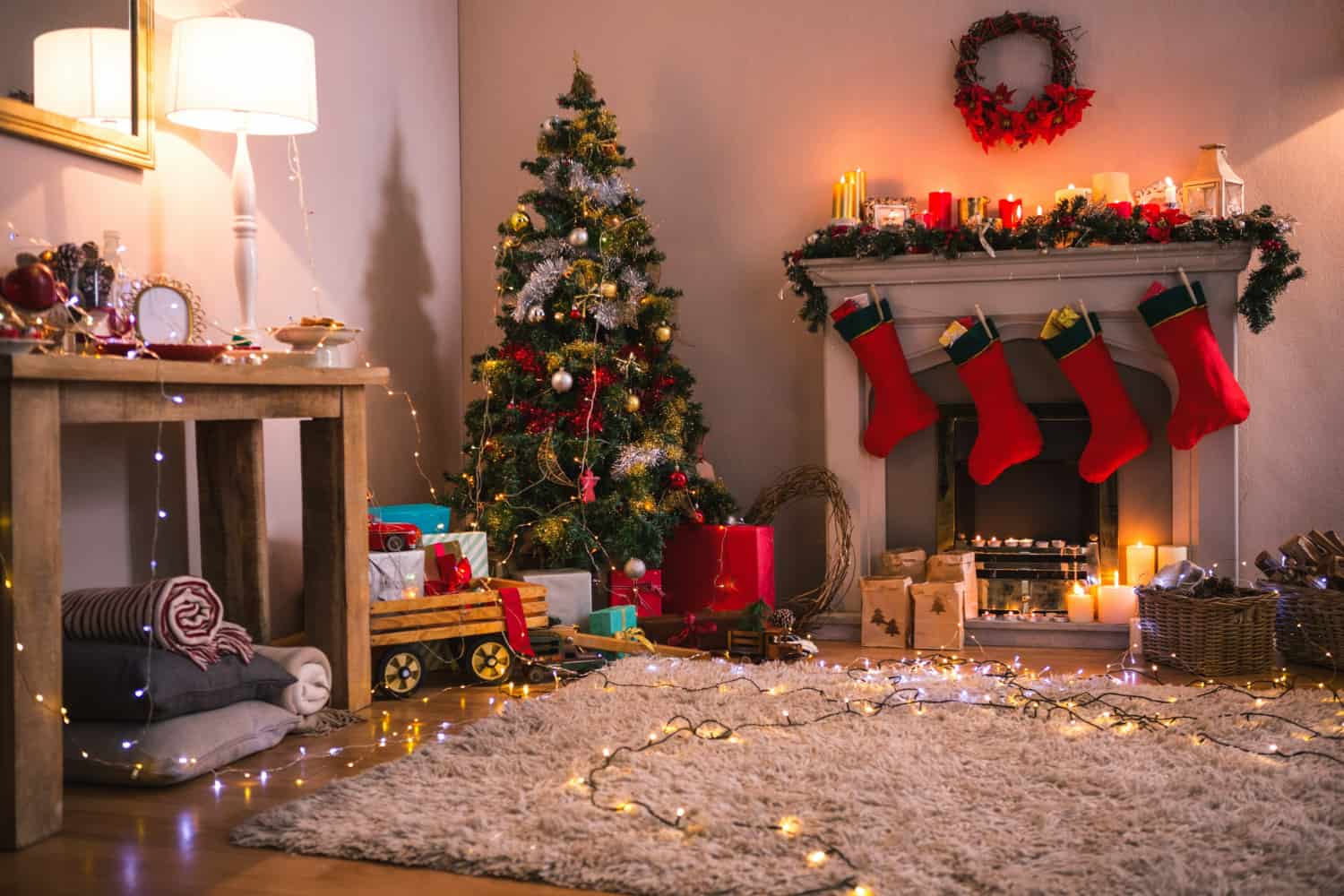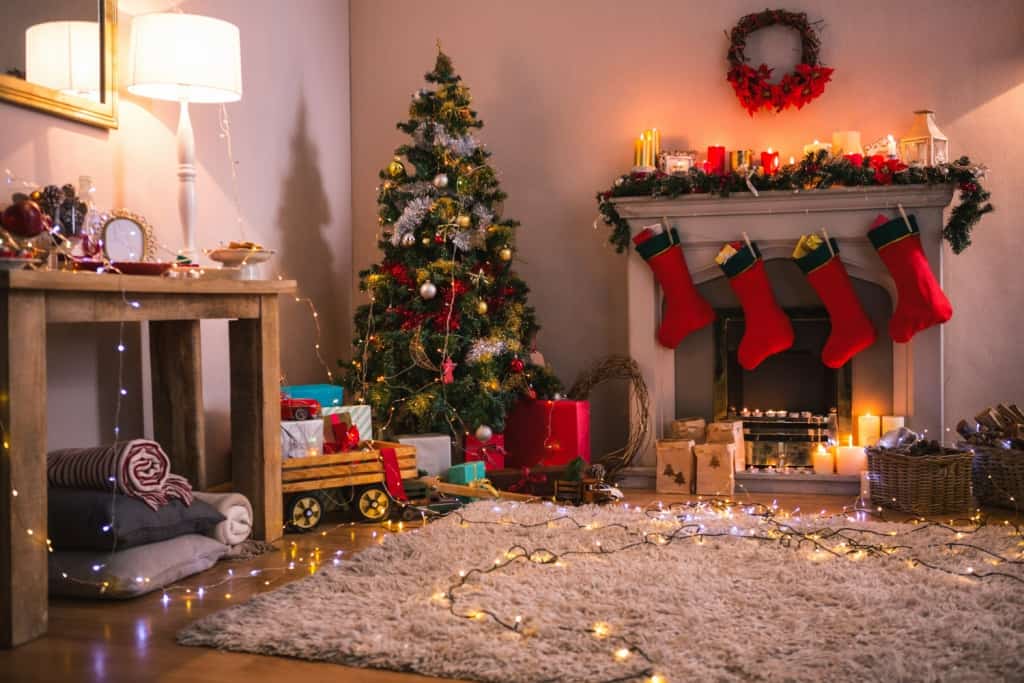 Easy Christmas Movie Quiz
Where does Buddy travel to in 'Elf'?
London
Los Angeles
Sydney
New York
Complete the name of the movie 'Miracle on ______ Street'.
Which one of the following actors was not in 'Home Alone'?
Macaulay Culkin
Catherine O'Hara
Joe Pesci
Eugene Levy
For which British newspaper does Iris (Kate Winsley) work for?
The Sun
The Daily Express
The Daily Telegraph
The Guardian
Who was wearing the 'ugly Christmas jumper' in Bridget Jones?
Mark Darcy
Daniel Cleaver
Jack Qwant
Bridget Jones
When was 'It's a Wonderful Life' released?
In which Christmas movie is Clark Griswold a character?
National Lampoon's Christmas Vacation
Home Alone
The Polar Express
Love Actually
How many Oscars did 'Miracle on 34th Street' win?
In 'Last Holiday', where does Georgia go to?
Australia
Asia
South America
Europe
Which actress is not in 'Office Christmas Party'?
Jennifer Aniston
Kate McKinnon
Olivia Munn
Courteney Cox
Medium Christmas Movie Quiz
In the romantic comedy The Holiday, Cameron Diaz swaps home with Kate Winslet and falls for her brother played by which British actor? Jude Law
In Harry Potter and the Philosophers Stone, who mentions that they never have enough socks, because people always buy them books for Christmas? Professor Dumbledore
What is the name of the song performed by Billy Mack in Love Actually, a festive cover version of a previous hit single? Christmas is All Around
In Mean Girls, what song do The Plastics perform a risqué routine in front of their school? Jingle Bell Rock
What's the name of Anna and Elsa's Kingdom in Frozen? Arendelle
In the Christmas-themed Batman Returns, what decoration do Batman and Catwoman say can be deadly if you eat it? Mistletoe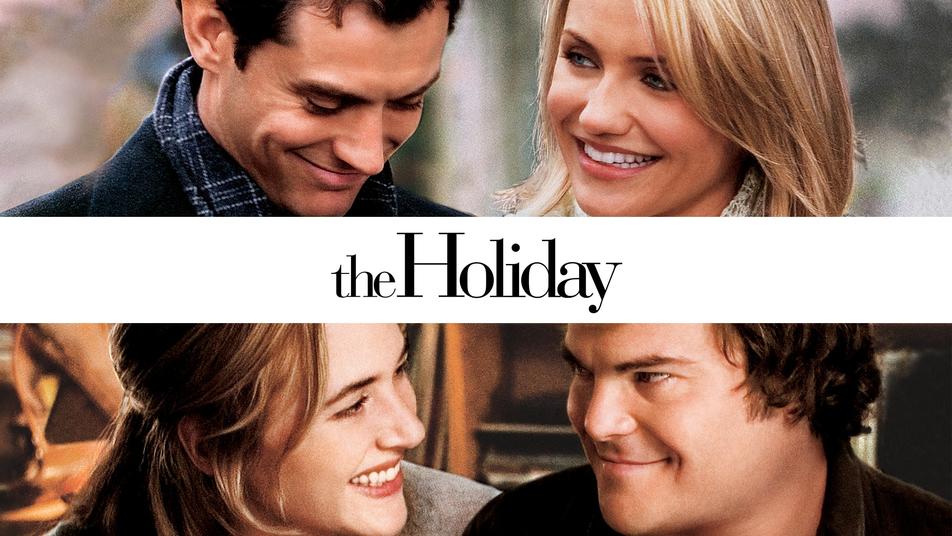 During which historical period is 'White Christmas' set in?
WWII
Vietnam War
WWI
Victorian age
Complete the name of the movie: '_________The Red-Nosed Reindeer'.
Which Vampire Diaries' star is also in the Christmas movie 'Love Hard'?
Candice King
Kat Graham
Paul Wesley
Nina Dobrev
Who was Tom Hanks in the Polar Express?
Billy the Lonely Boy
Boy on Train
Elf General
The Narrator
Hard Christmas Movie Quiz
Complete the name of this Christmas movie "Home Alone 2: Lost in ________". New York
Which country is Jackson from in "Holidate"? Australia
In 'The Holiday', which country is Iris (Kate Winslet) from? The UK
In which city does Stacy live in 'The Princess Switch'? Chicago
Which English city is Cole Christopher Fredrick Lyons from in 'The Knight Before Christmas'? Norwich
In which hotel does Kevin check-in in Home Alone 2? Plaza Hotel
In which small town is 'It's a wonderful time' set? Bedford Falls
Which Game of Thrones actress has the lead role in 'Last Christmas (2019)'? Emilia Clarke
What are the three rules in the Gremlins (1 point per rule)? No water, no food after midnight, and no bright light.
Who wrote the original book on which Mickey's Christmas Carol (1983) is based? Charles Dickens
In 'Home Alone', how many sisters and brothers does Kevin have? Four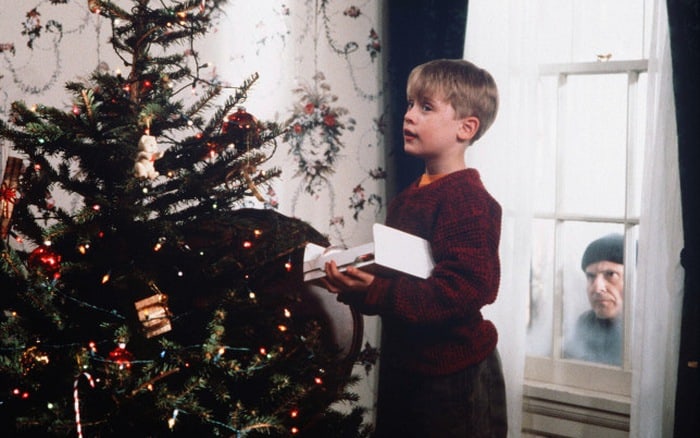 Who is the narrator in "How the Grinch Stole Christmas"?
Anthony Hopkins
Jack Nicholson
Robert De Niro
Clint Eastwood
In 'Klaus', Jasper is in training to become a _____?
Doctor
Postman
Painter
Banker
Who is the narrator in 'Dr. Seuss' The Grinch' (2018)?
John Legend
Snoop Dogg
Pharrell Williams
Harry Styles
Which one of the actors of "A Very Harold & Kumar Christmas (2011)" did not play in "How I Met Your Mother"?
John Cho
Danny Trejo
Kal Penn
Neil Patrick Harris
In '​​A California Christmas', what job does Joseph take?
Builder
Roofer
Ranch hand
Warehouse operative
Christmas Movie Quiz – Nightmare Before Christmas Trivia
"The Nightmare Before Christmas" is always on the top of Disney's most loved Christmas movies. The film is directed by Henry Selick and created by Tim Burton. Our quiz will be a positive family activity that can turn an ordinary evening into a memorable quiz night.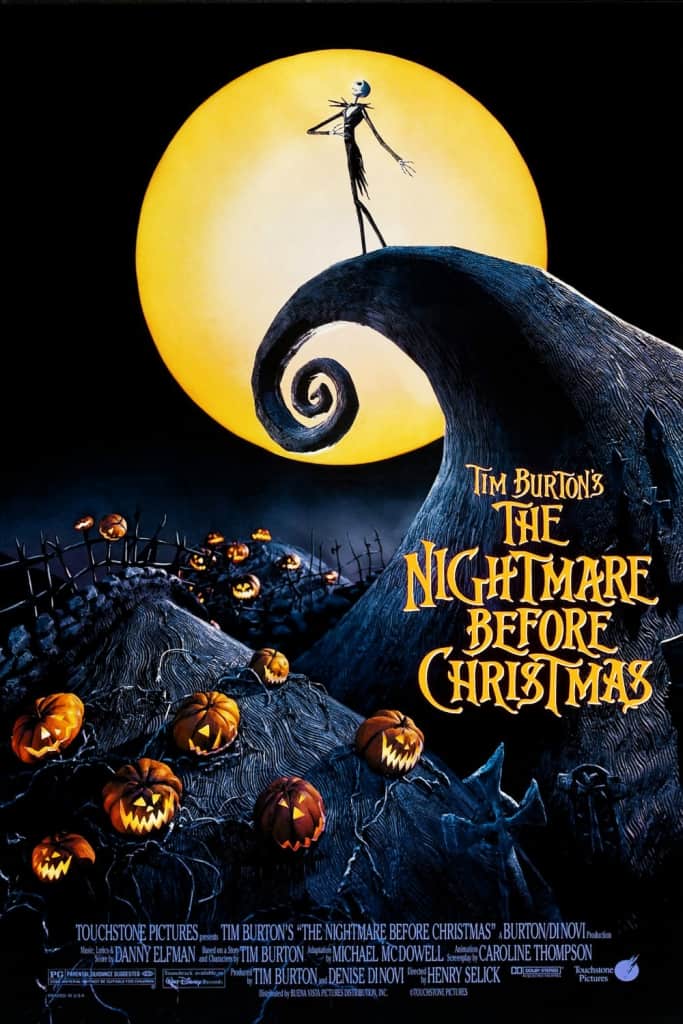 When was 'The Nightmare Before Christmas' released? Answer: 13th October 1993
What line does Jack say when he goes to the doctor for equipment? Answer: "I am conducting a series of experiments."
What is Jack obsessed with? Answer: He wants to know how to recreate the feeling of Christmas.
When Jack comes back from Christmas Town and starts a series of experiments, which song do the townspeople sing? Answer: 'Jack's Obsession'.
What does Jack find in Christmas Town that he finds strange? Answer: A decorated tree.
What does the band say to Jack at the beginning? Answer: "Nice work, bone daddy."
Do the people of Halloween Town agree with Jack's idea? Answer: Yes. He convinces them by assuring them that it will be scary.
As the movie begins, what even has just happened? Answer: A happy and successful Halloween has just passed.
What line does Jack sing about himself in the first song of the movie Answer: "I, Jack the Pumpkin King".
The camera travels through a door at the beginning of the movie. Where does the door lead to? Answer: Halloween Town.
Which song begins to play as we enter Halloween Town? Answer: 'This Is Halloween'.
Which character says the lines, "and since I am dead, I can take off my head to recite Shakespearean quotations"? Answer: Jack.
What did Dr. Finkelstein give to his second creation? Answer: Half of his brain.
How does Jack reach Christmas Town? Answer: He wanders there by mistake.
What is the name of Jack's dog, with whom he begins to wander as he escapes a mob of fans? Answer: Zero.
Which part of his body does Jack take out and give to Zero to play with?
Answer: One of his ribs.
Which bone from Jack's body fell off after his sleigh crashed to the ground? His jaw.
Who says the lines, "But Jack, it was about your Christmas. There was smoke and fire."? Answer: Sally.
What reason does the Mayor give for not being able to plan next year's celebrations alone? Answer: He is only an elected official.
Can you finish this line from Jack's intro song, "To a guy in Kentucky I'm Mister Unlucky, and I'm known throughout England and…"? Answer: "France".
Christmas Movie Quiz – Elf Movie Quiz
"Elf" is a 2003 American Christmas comedy film directed by Jon Favreau and written by David Berenbaum. The film stars Will Ferrell as the main character. This is a film filled with joy and great inspiration.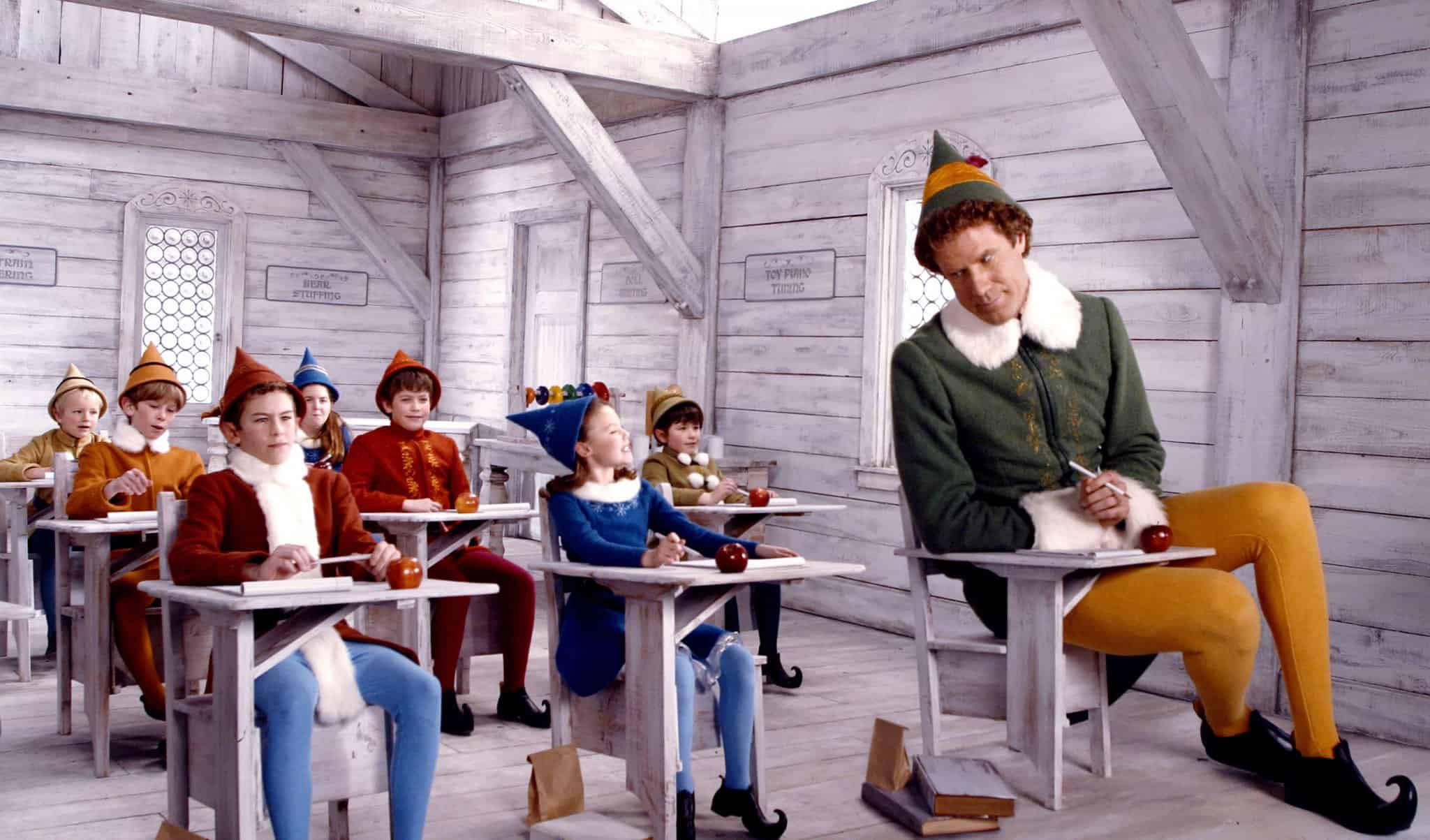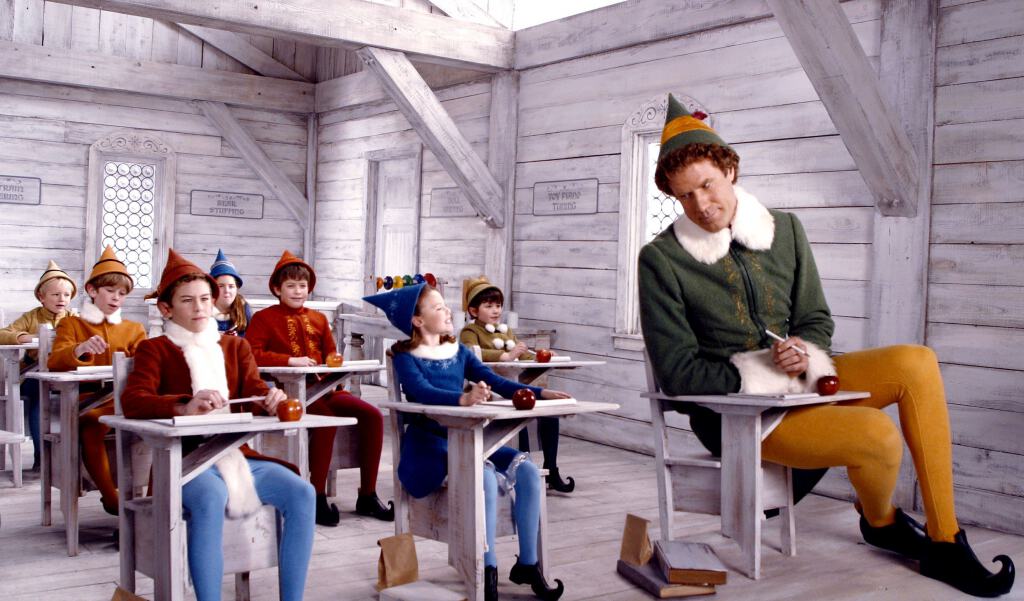 Name the actor behind the character who attacked Buddy for calling him an elf. Or, rather, an angry elf! Answer: Peter Dinklage.
What does Buddy say when he's told that Santa will be visiting the mall? Answer: 'Santa?! I know him!'.
Who works in the Empire State Building? Answer: Buddy's Father, Walter Hobbs.
Where does Santa's sleigh break down? Answer: Central Park.
What drink does Buddy down in one at the dinner table before releasing a loud burp? Answer: Coca-Cola.
In the iconic shower scene, what song does Buddy join in with? Much to the shock of his not-yet-girlfriend Jovie! Answer: 'Baby, it's Cold Outside.'
On Buddy and Jovies' 1st date, the couple go to drink 'the worlds best what? Answer: Cup of coffee.
What song was played in the mailroom that saw Buddy and his colleagues dancing? Answer: 'Woomph There it is.'
What did Buddy say the mall Santa smelt like? Answer: Beef and cheese.
What word does Buddy say to the taxi driver who crashed into him while on route to find his Dad? Answer: 'Sorry!'
What does Walt's secretary think Buddy is on arrival?
Answer: A Christmasgram.
What event occurs after Buddy shouts 'son of a nutcracker' in retaliation to a snowball thrown at his head? Answer: Giant snowball fight.
How does Walt describe Buddy to his doctor? Answer: 'Certifiably insane.'
How old was Will Ferrell when he played Buddy the Elf? Answer: 36.
As well as being the director, what role did American actor and comedian John Favreau play in the movie? Answer: Dr. Leonardo.
Who played Papa Elf? Answer: Bob Newhart.
We see Ferrell's brother, Patrick, briefly in the Empire State Building scenes. What occupation does his character have? Answer: Security guard.
Why did Macy's refuse to allow scenes to be filmed there after previously agreeing to this? Answer: Because Santa was revealed to be a fake, this could have been bad for business.
What is unusual about the extras in the NYC street scenes? Answer: They were regular passersby who happened to be in the vicinity rather than hired acting extras.
Tips For Make A Christmas Movie Quiz More Fun
Here are some tips to make this Christmas Movie Quiz easier and full of laughs for movie lovers:
Team Quiz: Divide people into teams to play together to make the quiz more exciting and thrilling.
Set a Quiz Timer for answers (5 – 10 seconds): This will make the game night tenser, and more suspenseful.
Be inspired with free templates from AhaSlides Public Library
Need More Inspiration?
Here are a few of our other top quizzes, all ready to play with your family, your friends, and your co-worker not only at Christmas but also at any parties.