Looking for Presentation Outline Examples? Do you want to take your presentations from mediocre to magnificent? The secret weapon in achieving that transformation is a well-crafted presentation outline. A clear and organized outline not only guides you through your content but also ensures your audience stays captivated throughout your talk.
In this blog post, we're going to share practical presentation outline examples and 8 key elements for constructing your own outlines that will leave a lasting impression.
Table Of Contents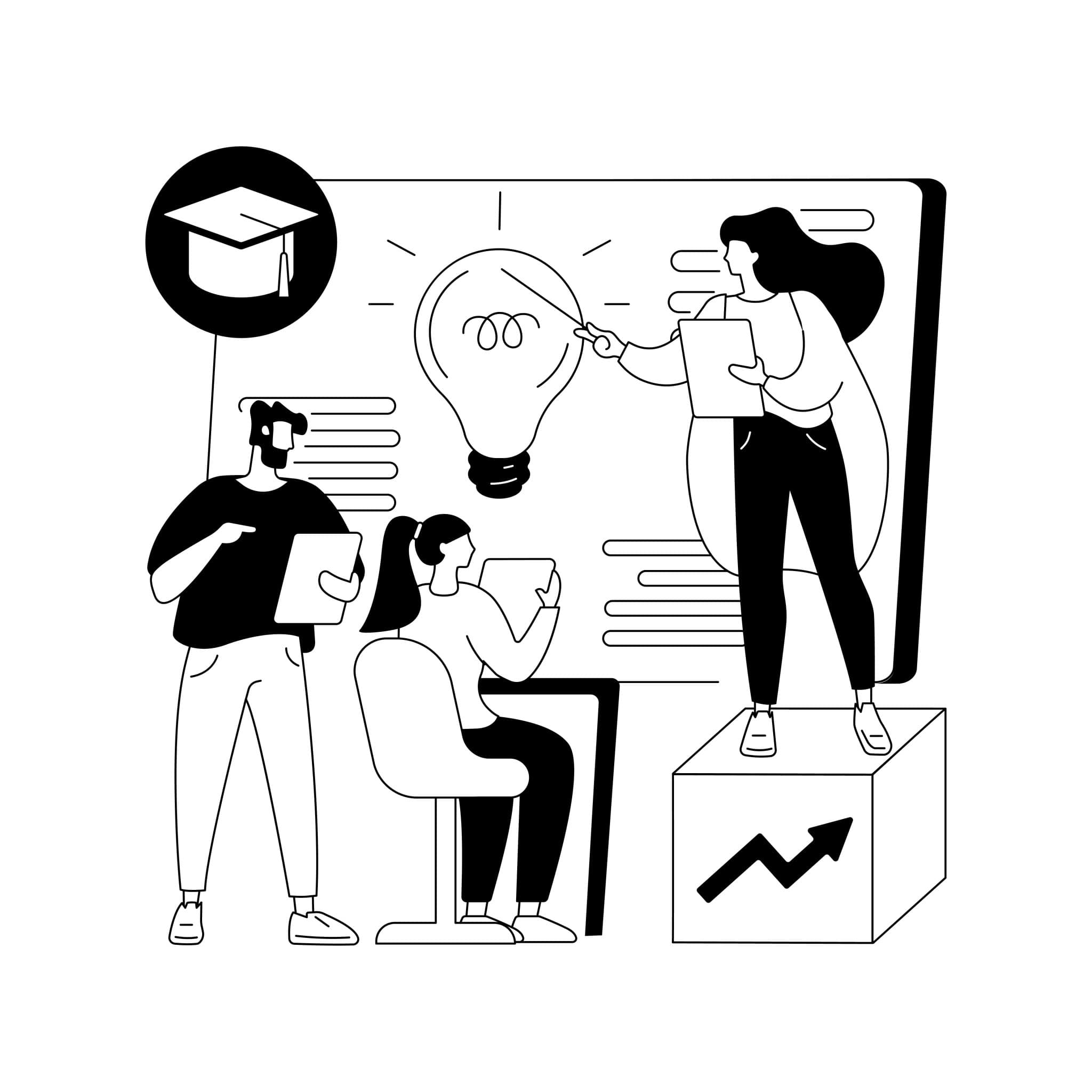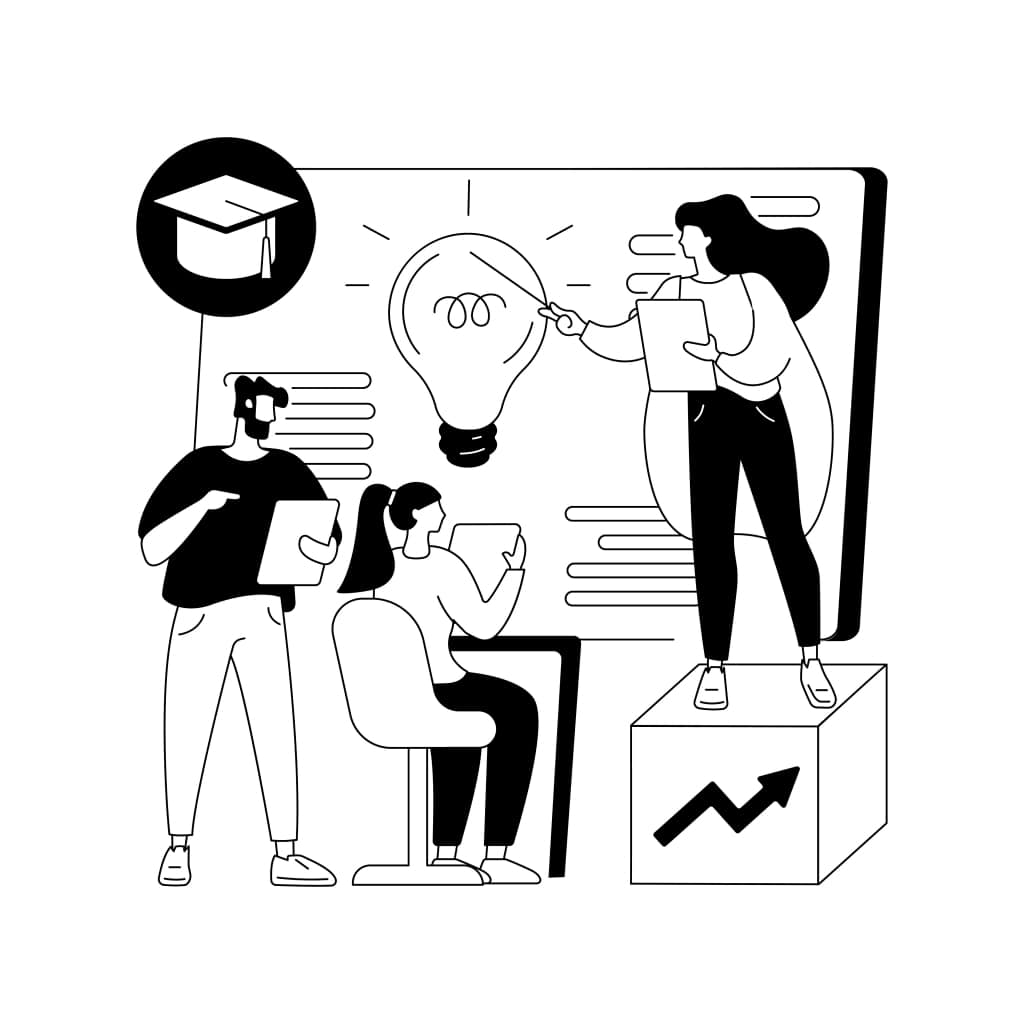 What Is Presentation Outline?
A presentation outline is a plan or structure that helps you organize and deliver a presentation or speech. It's like a map that guides you through your talk.
It outlines the main points, ideas, and key elements you intend to cover during your presentation in a logical and organized sequence.
It ensures that your presentation is clear, logical, and easy for your audience to follow.
In essence, it's a tool that helps you stay on track and communicate your message effectively.
Why Is Presentation Outline Important?
A presentation outline is a valuable tool that enhances both the organization and delivery of your presentation.
It benefits you as a presenter by reducing stress and improving focus, while also benefiting your audience by making your message more accessible and engaging.
If you're using visual aids like slides, an outline helps you synchronize your content with your visuals, ensuring they support your message effectively.
If you need to make last-minute changes or adapt your presentation, having an outline makes it easier to identify and adjust specific sections without overhauling the entire presentation.
Whether you're giving a business presentation, a school lecture, or a public speech, an outline is a key element in ensuring your presentation's success.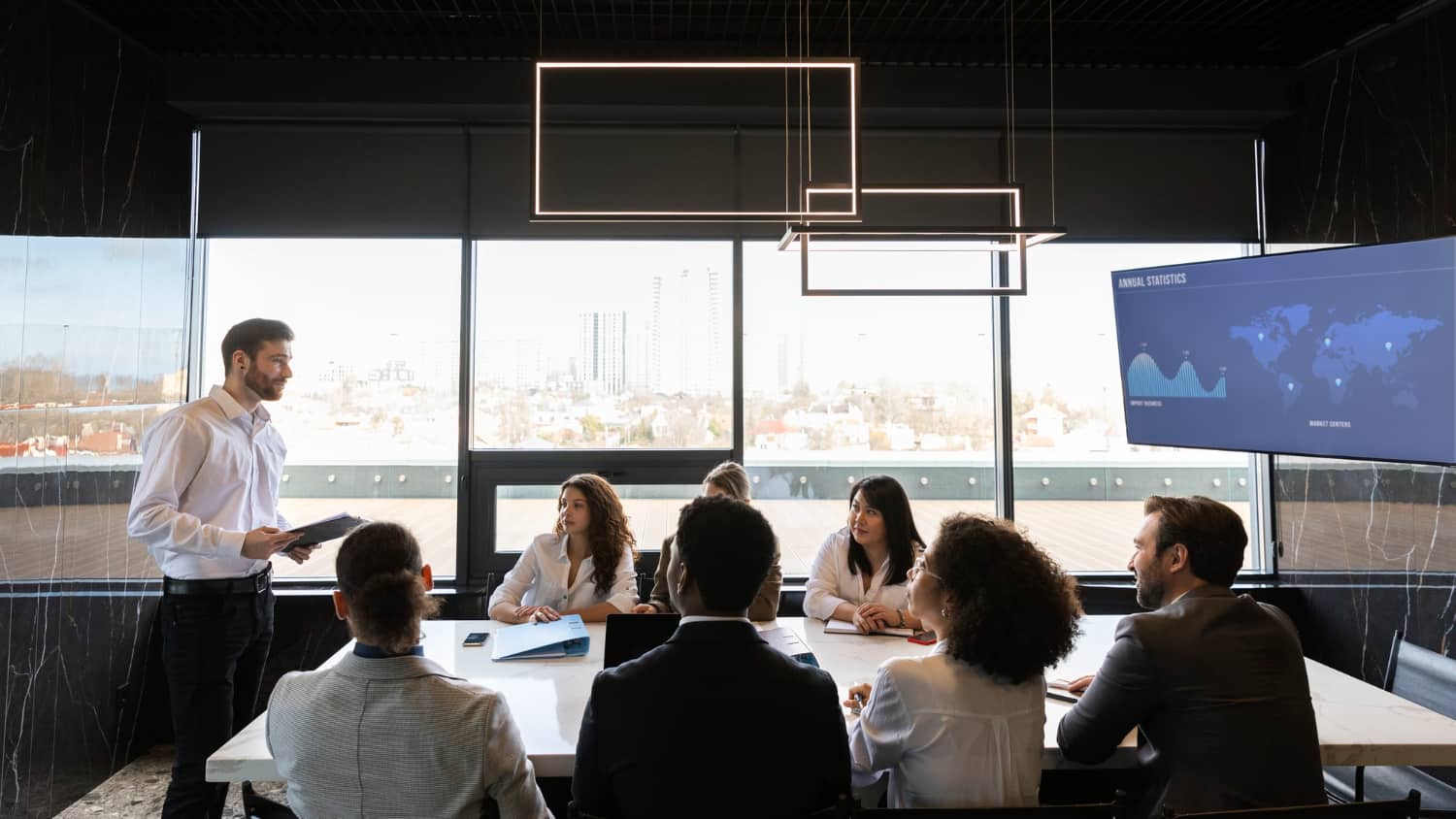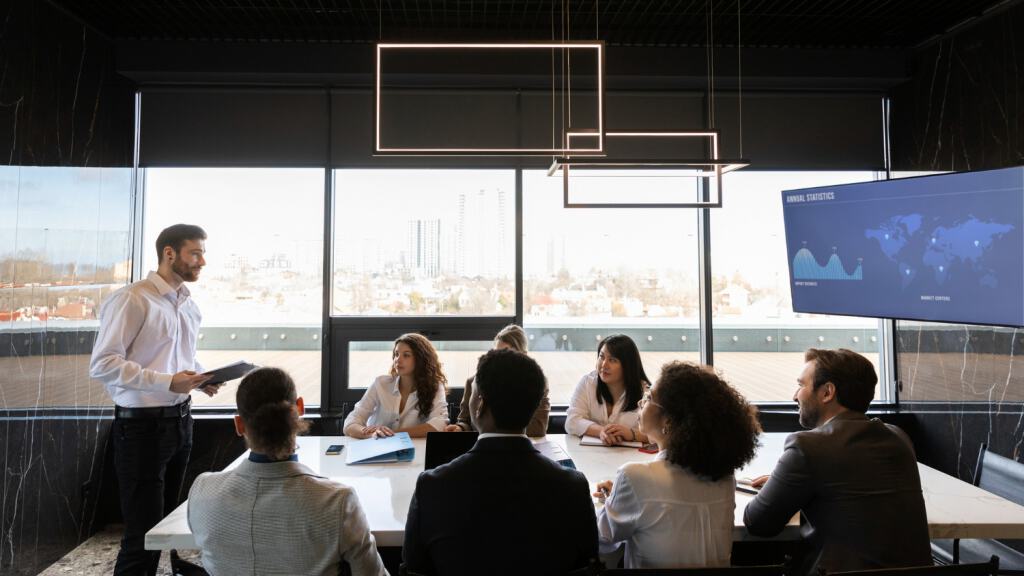 8 Key Elements Of Presentation Outline
A well-structured presentation outline should include the following key elements:
1/ Title or Topic:
Begin your outline with a clear and concise title or topic that represents the subject of your presentation.
2/ Introduction:
Hook or Attention-Grabber: Start with a compelling opening statement or question to engage your audience.
Purpose or Objective: Clearly state the purpose of your presentation and what you aim to achieve.
Main Points or Sections: Identify the major topics or sections that you will cover in your presentation. These are the core ideas that support your thesis statement.
3/ Subpoints or Supporting Details:
Under each main point, list the specific details, examples, statistics, anecdotes, or evidence that support and elaborate on that main point.
4/ Transition Statements:
Include transition phrases or sentences between each main point and subpoint to guide the flow of your presentation smoothly. Transitions help your audience follow your logic and connect the dots between ideas.
5/ Visual Aids:
If your presentation includes slides or other visual aids, indicate when and where you plan to use them to enhance your points.
6/ Conclusion:
Summary: Recap the main points you've discussed during your presentation.
Include any final thoughts, a call to action, or a closing statement that leaves a lasting impression.
7/ Q&A or Discussion:
If applicable, mention when you'll open the floor for questions and discussion. Be sure to allocate time for this if it's part of your presentation.
8/ References or Sources:
If you're presenting information that requires citations or sources, include them in your outline. This ensures you give credit where it's due and can reference them during your presentation if needed.
Here are some additional tips for creating a Presentation Outline
Time Allocation: Estimate how much time you intend to spend on each section of your presentation. This helps you manage your time effectively during the actual presentation.
Notes or Reminders: Add any reminders, cues, or notes to yourself that will help you deliver your presentation effectively. These can include tips on delivery, body language, or specific points to emphasize.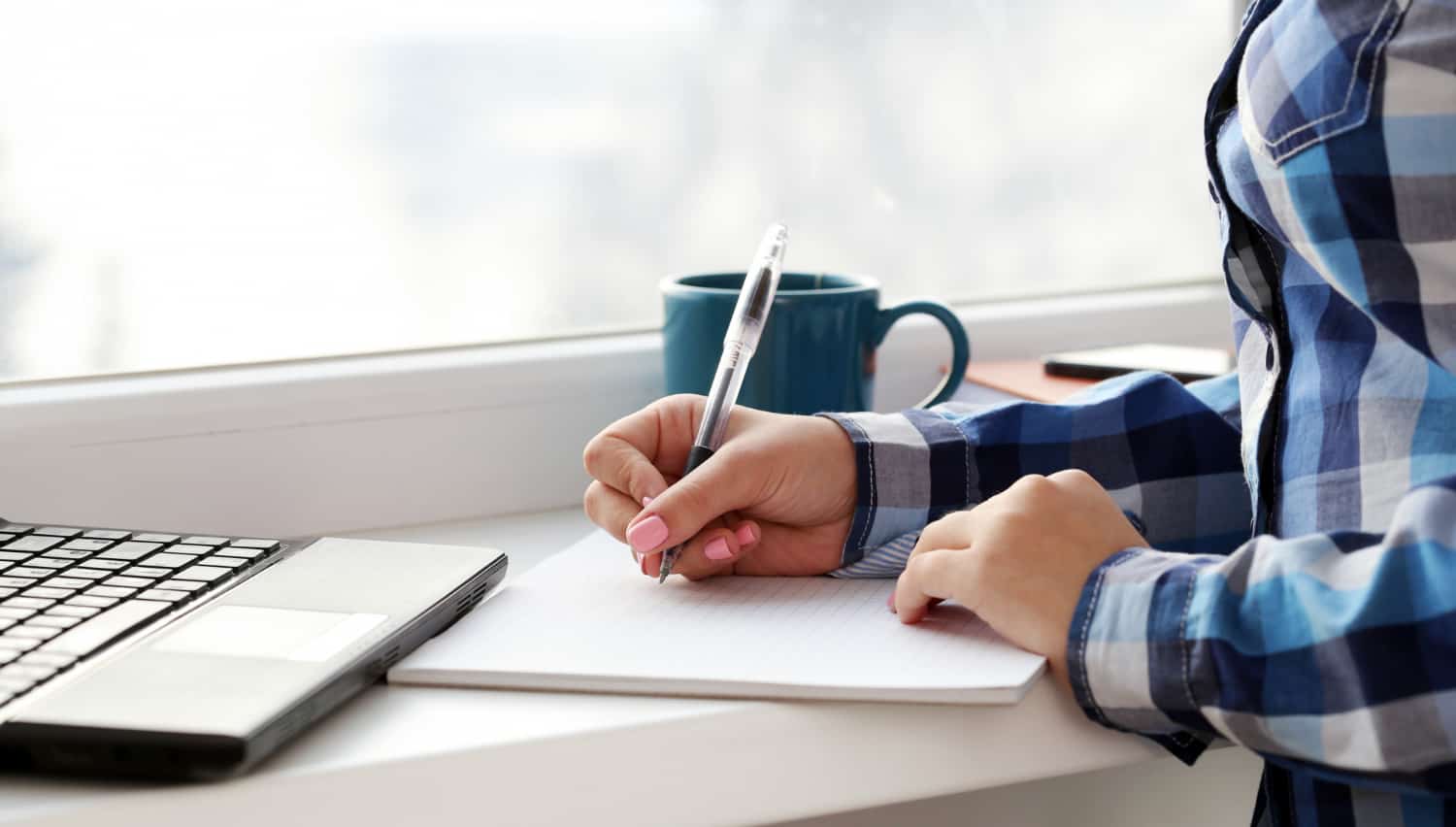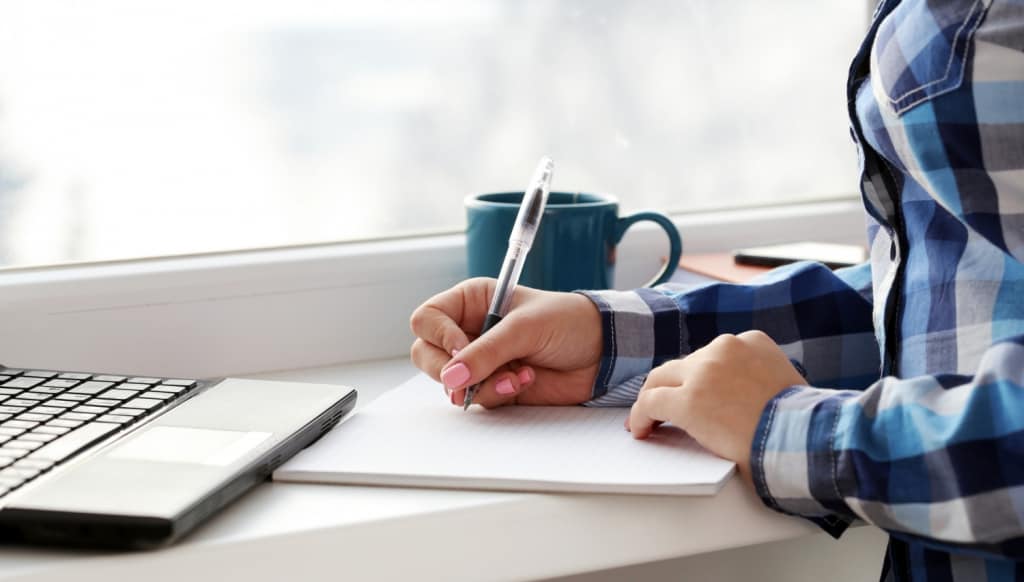 Presentation Outline Examples
Here are a few presentation outline examples for different types of presentations:
Example 1: Sales Pitch Presentation – Presentation Outline Examples
Title: Introducing Our New Product: XYZ Tech Gadgets
Hook: Begin with a relatable customer problem.
Purpose: Explain the presentation's goal.
Thesis: "Today, I'm excited to introduce our innovative XYZ Tech Gadgets designed to simplify your life."
Subpoints: Highlight key features and benefits.
Subpoints: Identify potential customers.
Subpoints: Offer options and discounts.
Transition: "I'm glad you're interested in our product. Let's talk about the different ways you can purchase it."
a. Ordering Process
b. Customer Support
Recap product highlights and benefits.
Call to action: "Visit our website or contact our sales team to get your XYZ Tech Gadgets today."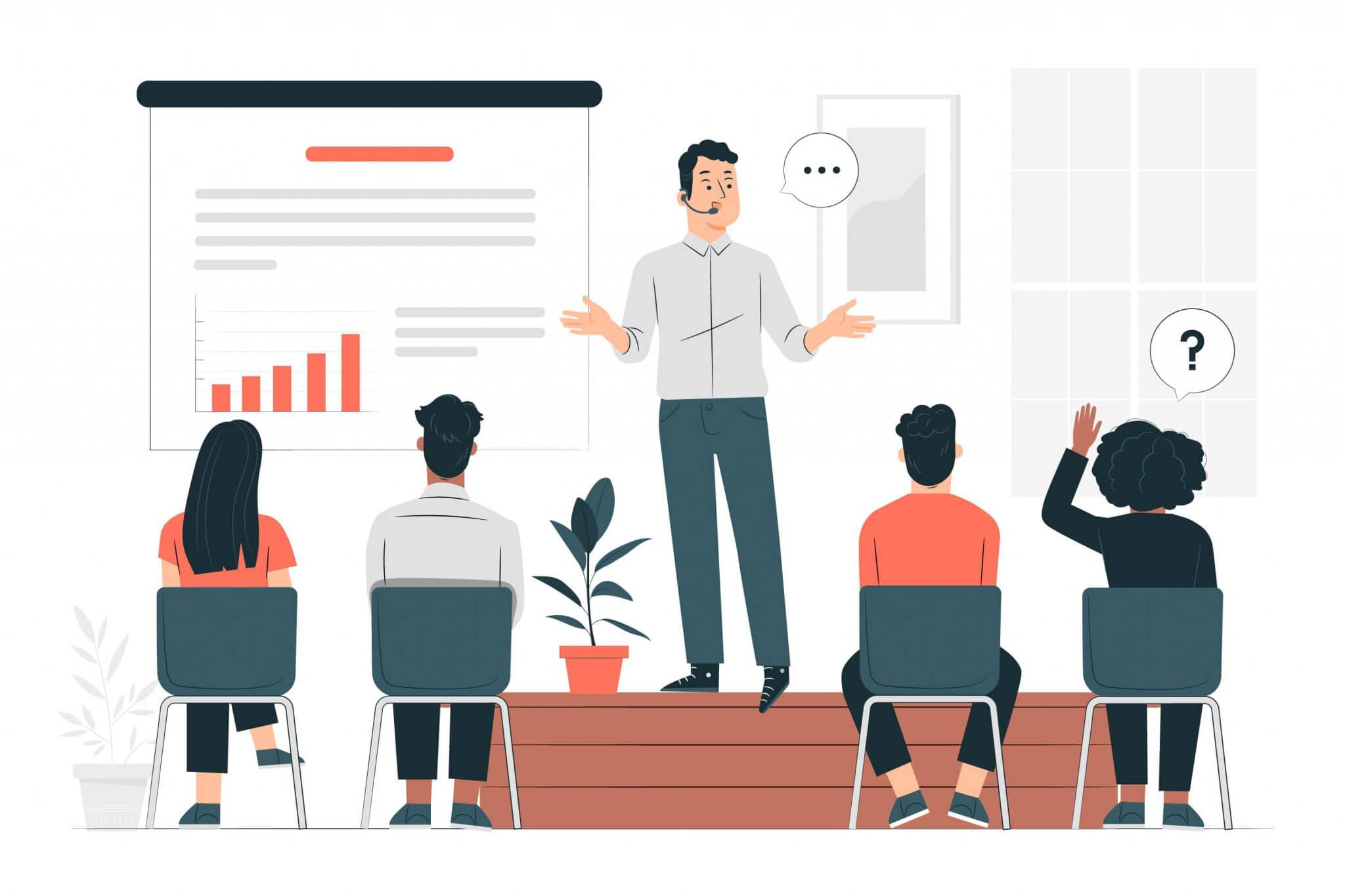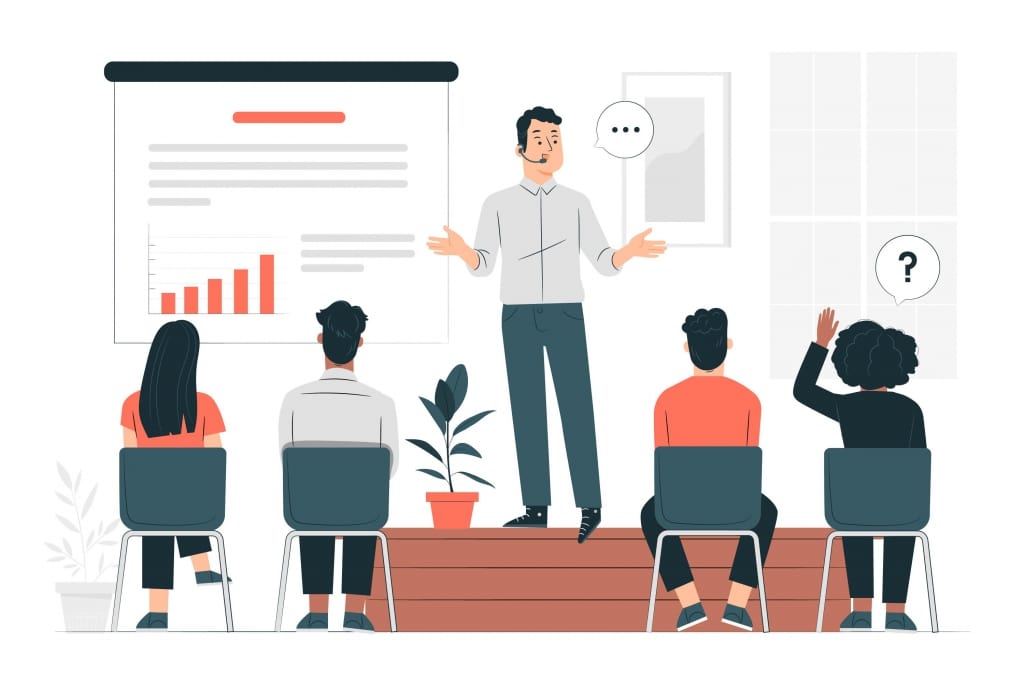 Example 2: The Evolution of Jazz Music – Presentation Outline Examples
Title: The Evolution of Jazz Music
Hook: Begin with a famous jazz quote or a snippet of iconic jazz music.
Purpose: Explain the goal of the presentation.
Thesis: "Today, we'll take a journey through time to explore the fascinating evolution of jazz music."
Subpoints: African roots, New Orleans as a melting pot.
Subpoints: Swing music, jazz legends like Louis Armstrong.
C. Bebop and Modern Jazz (1940s-1960s)
Subpoints: Charlie Parker, Miles Davis, experimental jazz.
Transition: "Let's now turn our attention to the diversity of jazz styles, which is as vast and complex as the history of the music itself."
a. Cool Jazz
b. Fusion Jazz
c. Latin Jazz
d. Contemporary Jazz
Influence of Jazz on Popular Music
Subpoints: Jazz's impact on rock, hip-hop, and other genres.
Summary of the evolution of jazz music.
Call to action: "Explore the world of jazz, attend live performances, or even pick up an instrument to contribute to this ever-evolving art form."
Key Takeaways
Presentation outlines are indispensable tools that can elevate your presentations from good to great. They provide structure, organization, and clarity, ensuring that your message reaches your audience effectively. No matter if you're delivering an educational presentation, a convincing sales pitch, or an interesting speech, these presentation outline examples aim to offer you valuable information.
To take your presentations to the next level, leverage AhaSlides. With AhaSlides, you can seamlessly integrate interactive features into your presentation, such as live polls, surveys, quizzes, and audience feedback features. These interactive features not only enhance audience engagement but also provide valuable insights and real-time interaction, making your presentations more dynamic and memorable.
FAQs About Presentation Outline Examples
What should a presentation outline include?
Title, Introduction, Key points, subpoints, transitions, visuals, conclusion, Q&A, and time allocation.
What are the 5 parts of a presentation?
Introduction, main points, visuals, conclusion, and Q&A.
How do you outline a project presentation?
Define objectives, list key topics, organize content logically, and allocate time.
Do you need an outline in a presentation?
Yes, an outline helps structure and guide your presentation effectively.