Why is team naming one of the secrets to build high-performing teams in your business? What are some good name suggestions?
Find out the answers to these questions in today's post and try one of the names on the list 400+ Team Names For Work for your gang!
| | |
| --- | --- |
| How many people should be included in 1 team? | It depends, but best to 3-4 |
| What is another word for team leader? | The Captain, team manager or supervisor |
| Is team leader the same as manager? | No, they're lowered than managers, more hands-on on jobs |
| Most powerful team name? | Master of the Universe |
| Three best ideas for one word team names? | Blaze, Thunder, Stealth |
| Best group of five names? | The Fab Five |
Overview of Team Names for Work
Table of Contents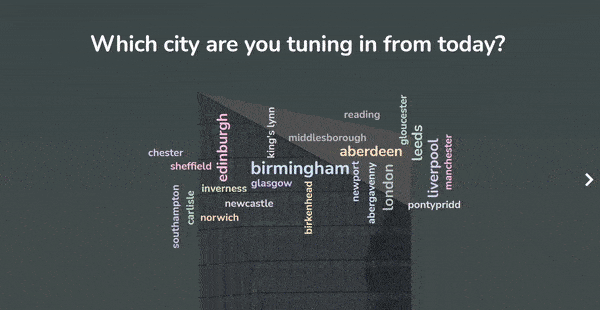 Looking for fun quiz engage your team?
Gather your team members by a fun quiz on AhaSlides. Sign up to take free quiz from AhaSlides template library!
🚀 Grab Free Quiz☁️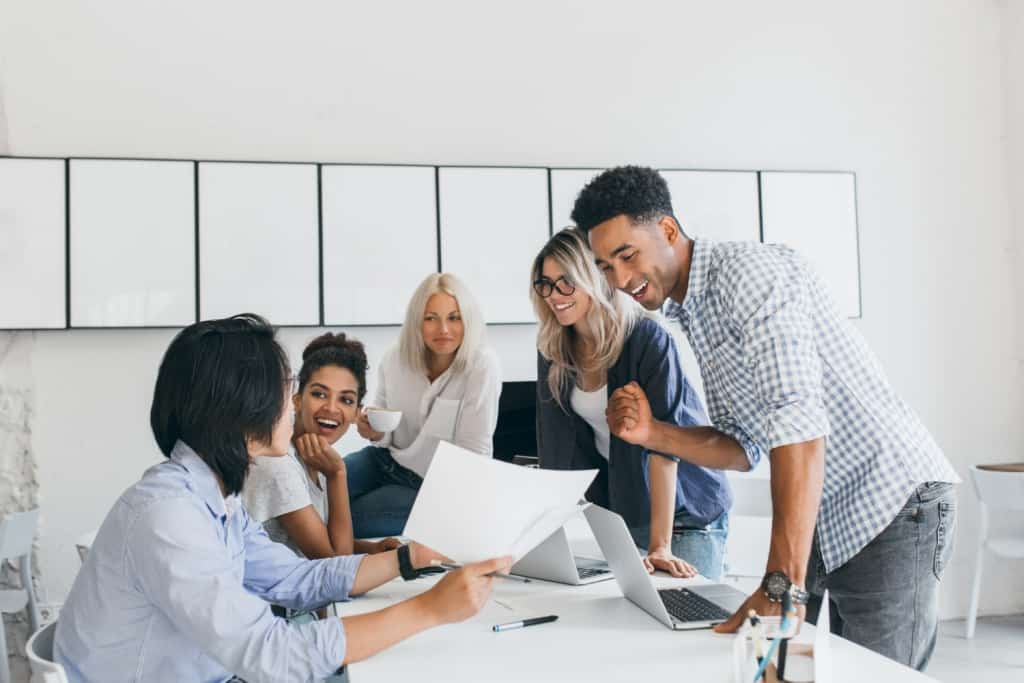 Need More Inspirations?
If you are wondering about the names as well as the division of teams/groups in a way that is fair, random, and interesting, you can consider:
Why Need Team Names For Work?
One of the greatest human needs is the need to belong. So, in every organization or business, to avoid making your employees feel lost and disconnected, get them on a team and give it a name. While it may sound hard to believe, a team with a special name can indeed build team spirit and motivate and inspire everyone. Try and see.
In addition, group naming also brings key benefits such as:
Create an identity for your team
Instead of each having their own personality and identity, why not find common ground and incorporate that characteristic into the name of the group? This will make the team have its own identity and personality to stand out and impress not only the business but also other departments.
Make every member responsible
When standing under the same name, team members will understand each job, and each task will affect the reputation of the team. From there, they will carefully, wholeheartedly, and responsibly complete all the assigned tasks.
In particular, the naming of the group will motivate employees to be more committed to the work and business they are doing.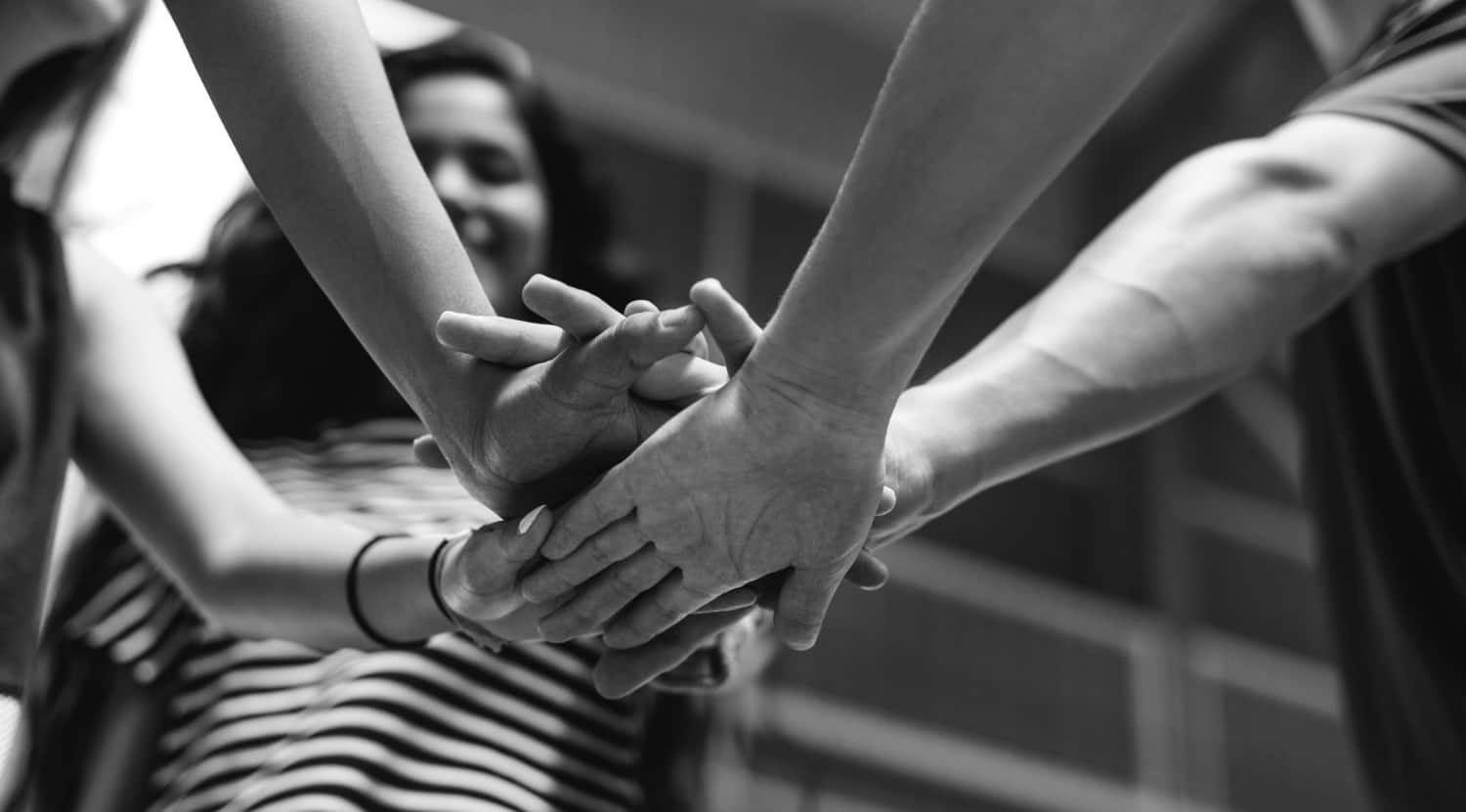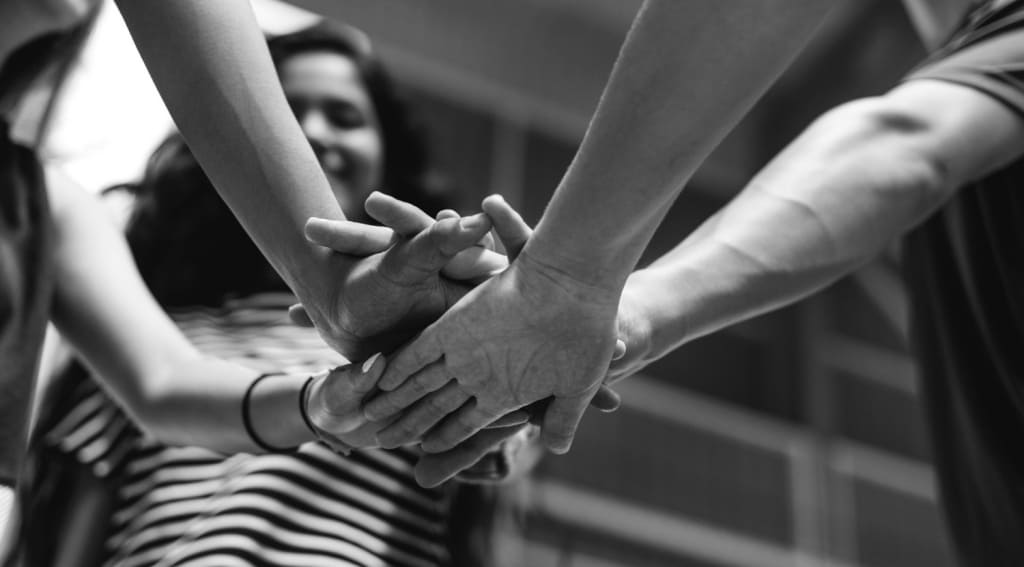 Make the whole team more united
As mentioned above, creating a group name gives employees a sense of belonging. That motivates them to come closer together, unite and make efforts for the collective. The "I" has now been replaced by "we".
This means that all members will find a way to communicate more effectively, actively sharing their knowledge and the difficulties they are facing so that the whole team can support them and find a solution.
Create a little competition in the business
The competition encourages employees to work harder to achieve their best. Thereby, they reduce the state of laziness, and apathy and work more enthusiastically with a progressive spirit, and a desire to innovate and develop. So some businesses encourage teams with distinct names to create a bit of competition.
Overall, giving your team a name is a great way to build a culture. It not only promotes cohesion and ensures the long-term success of the company's projects. It also affects employees to practice teamwork and coordinate smoothly and reasonably. Since then, the work performance is of high quality, bringing great revenue to the company.
Unique Team Names For Work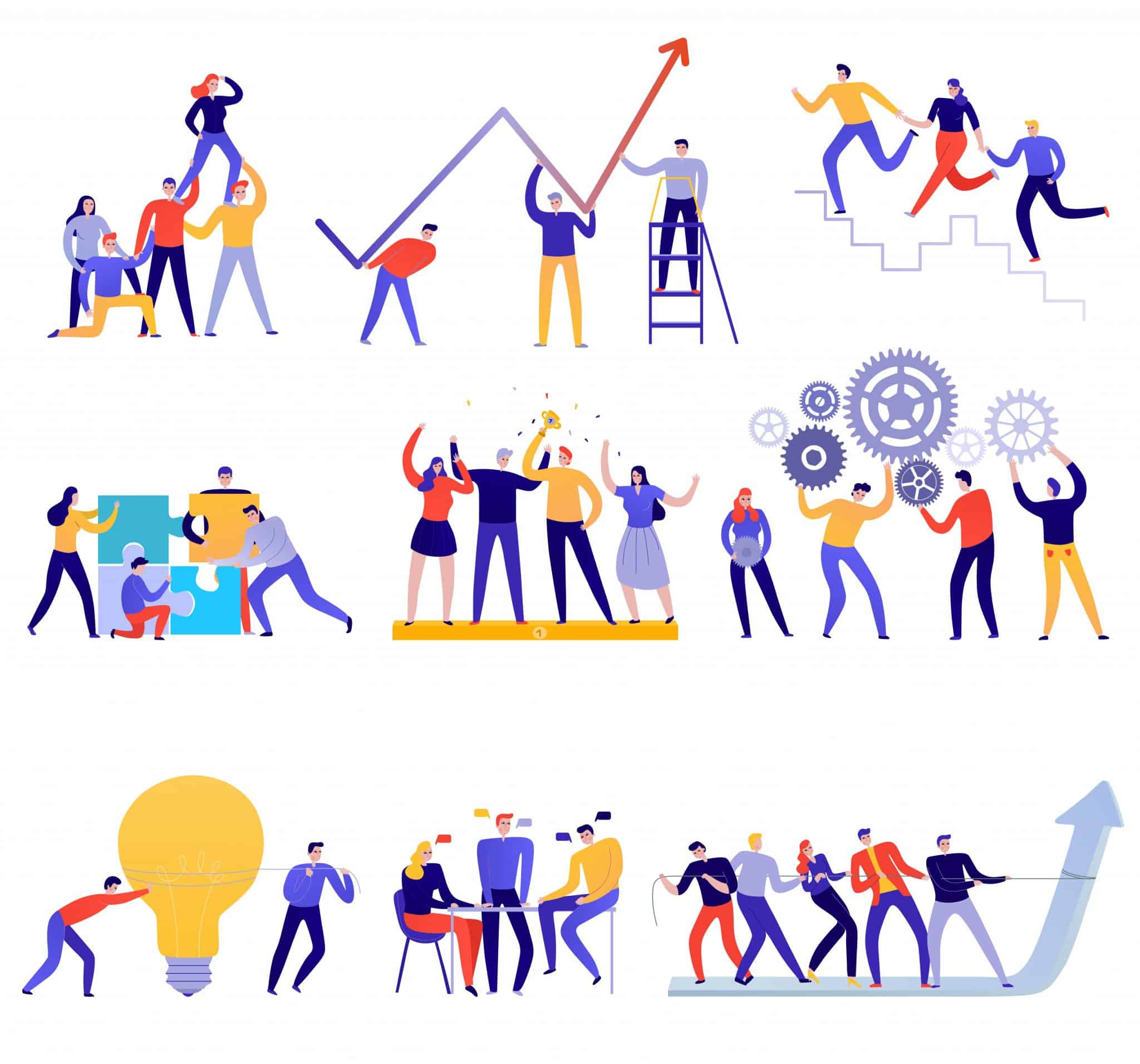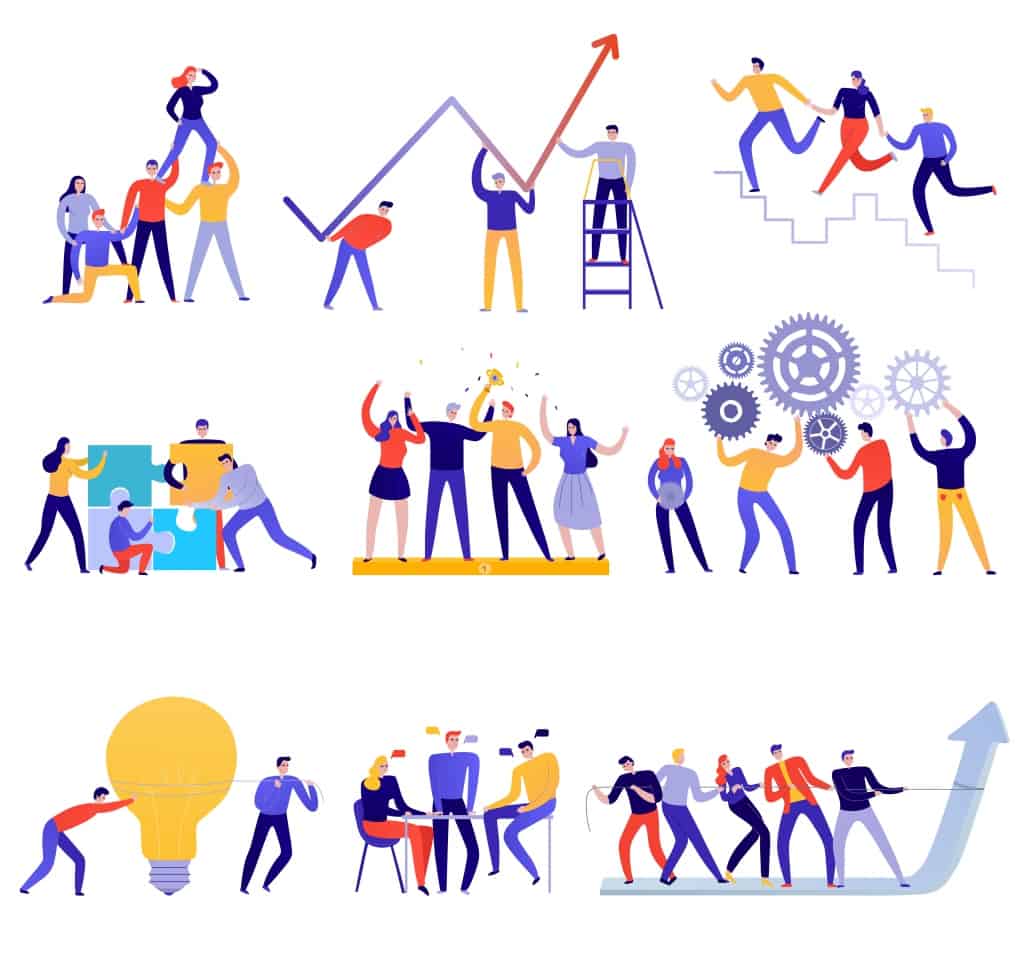 Let's see what are the suggestions to make your team stand out and be different!
Sales Warriors
God of advertising
Classy Writers
Luxury Pen Nibs
Fancy Creators
Caveman Lawyers
Wolf Technicians
Crazy Geniuses
Pretty Potatoes
The Customer Care Fairies
Million Dollar Programmers
Devils at Work
The Perfect Mix
Just Here For Money
Business Nerds
The Legalery
The Legal Battle God
Accounting Fairies
Wild Geeks
Quota Crushers
Busy as Usual
Fearless Leaders
Dynamite Dealers
Can't Live Without Coffee
Cutie Headhunters
Miracle Workers
No Name
Empty Designers
Friday's Fighters
Monday Monsters
Head Warmers
Slow Talkers
Fast Thinkers
The Gold Diggers
No Brain, No Pain
Messages Only
One Team Million Missions
Mission Possible
Written in the Stars
Detective Analysts
Office Kings
Office Heroes
Best in the Business
Born Writers
Lunch Room Bandits
What's for lunch?
Only interested in insurance
Calling the Boss
Kicking Asses
The Nerdtherlands
Down for the Account
No Play No Work
The Scanners
No More Debts
Weekend Destroyers
Dirty Forty
Work for Food
Thank God It's Friyay
Angry Nerds
We Tried
Funny Team Names For Work
Freshen up the office a bit with funny names for your team.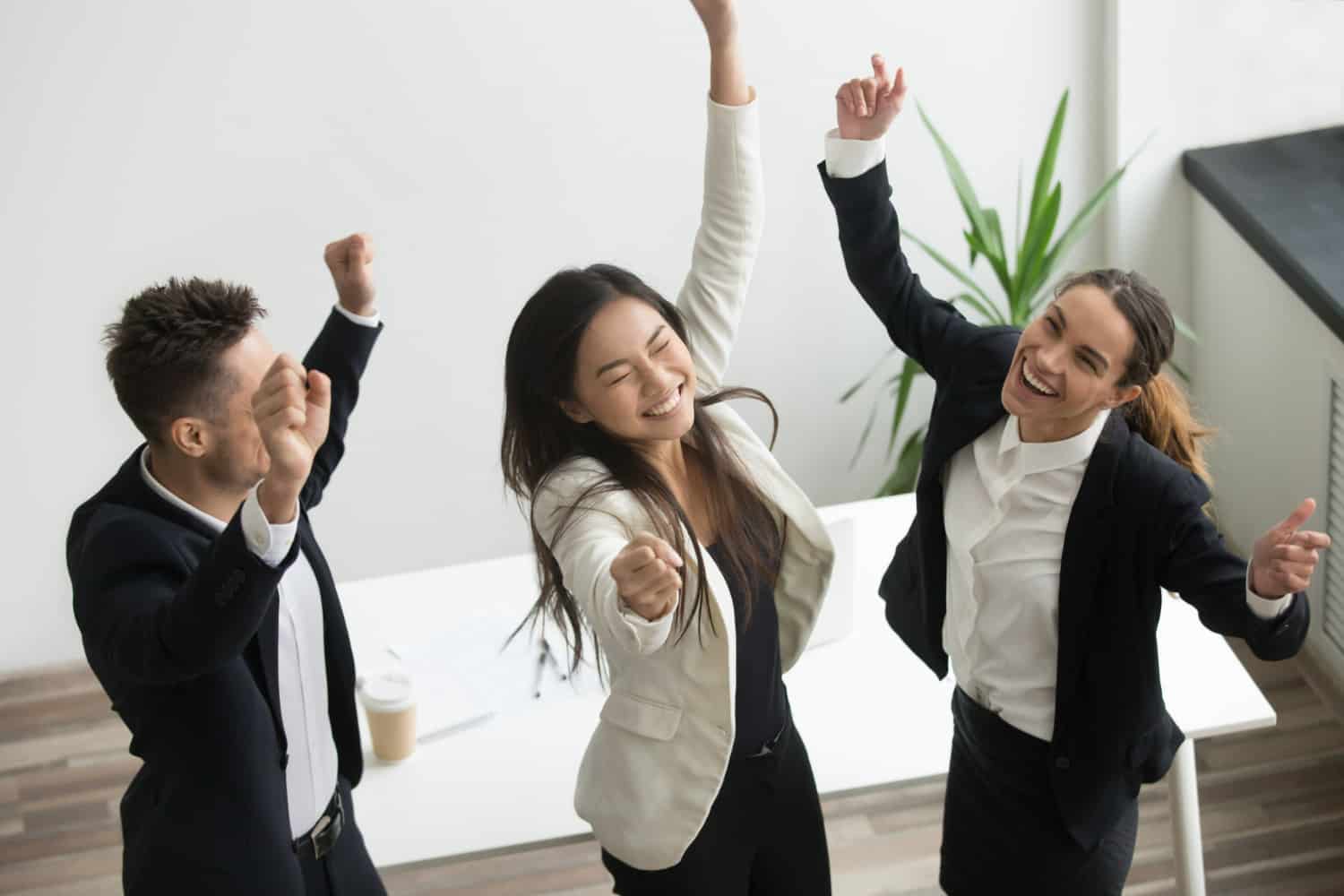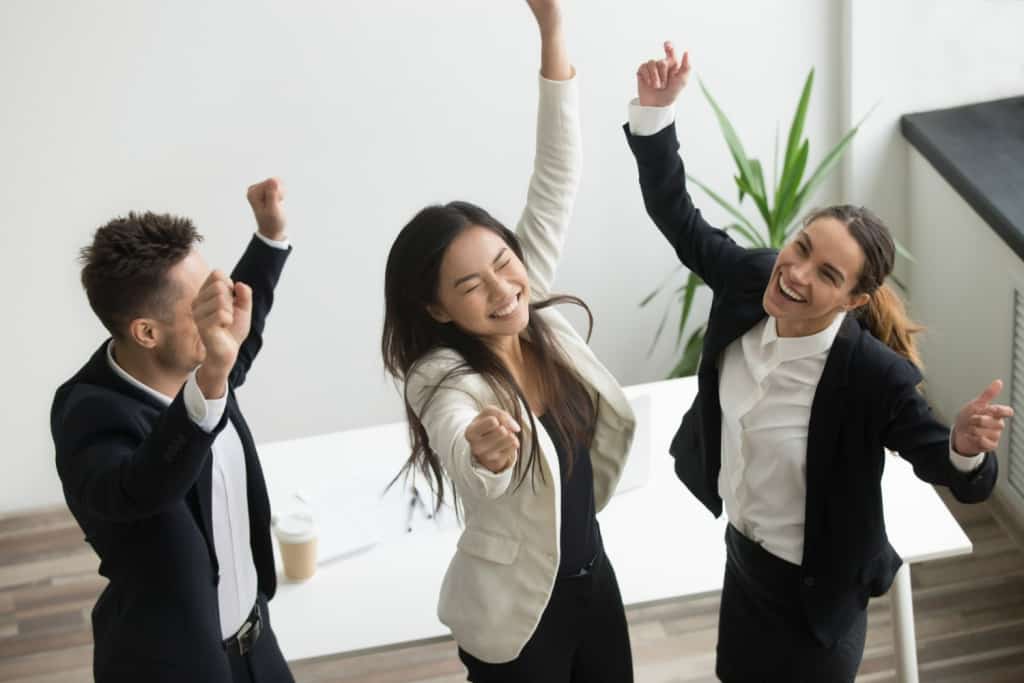 Useless Hackers
No Cake No Life
Dirty Old Socks
30 is not the end
Gone With the Win
Dudes
No name needed
In general, poor
Hate Working
Snow Devils
Digital Haters
Computer Haters
The Sleepers
Meme Warriors
The Weirdos
Son Of Pitches
50 Shades Of Task
Terrific Tasks
Terrible Workers
Money Makers
Time Wasters
We're Forty
Waiting For Getting Out of Work
Waiting for lunch
No Care Just Work
Overload
I love my job
Worst Of The Worst
Hotline Hotties
Paper Pushers
Paper Shredder
Angry Nerds
The Terrible Mix
Tech Giants
No Call No Email
Data Leakers
Byte Me
New Jeans
Only For Cookies
The Unknowns
Runs N' Poses
Financial Princesses
IT Glory
Keyboard Crackers
Koalified Bears
Smells Like Team Spirit
Baby Boomers
The Dependents
Spirit Land
Just Quit
Zoom Warriors
No More Meetings
Ugly Sweaters
Single Belles
Plan B
Just A Team
Sorry not sorry
Call us maybe
Penguins Recruit
Friends with benefits
Powerful Team Names For Work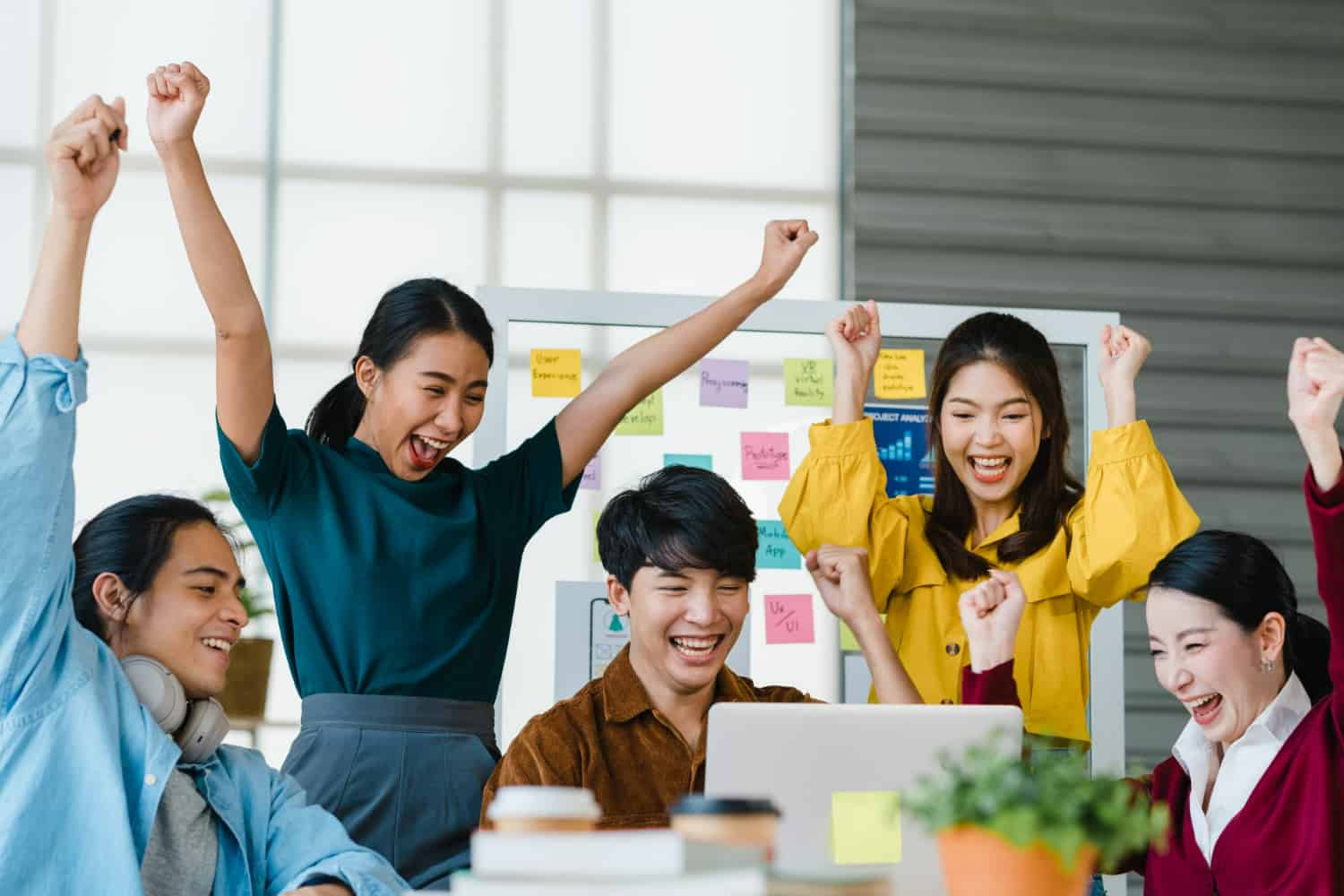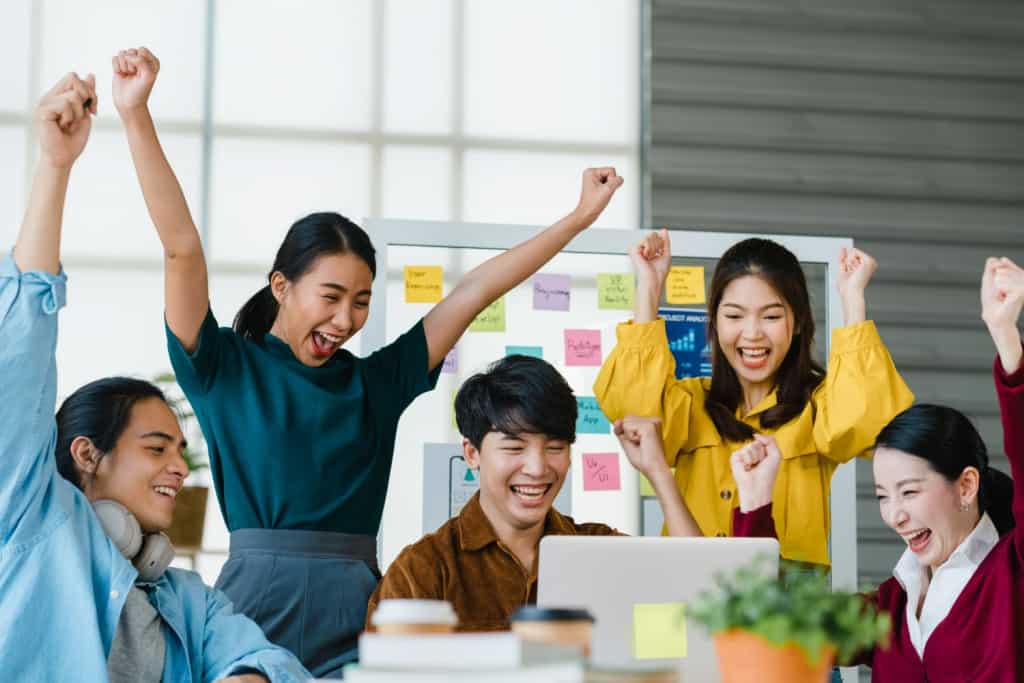 Here are the names that help you boost the mood of the whole team in a minute:
Bosses
Bad News Bears
Black Widows
The Lead Hustlers
Eye of the storm
The Ravens
White hawks
Clouded Leopards
American python
Risky Bunnies
Money making machines
Trading Superstars
The Achievers
Always surpassing the target
Business Preachers
Mind Readers
Negotiation Experts
Diplomatic Master
Advertising Master
Mad Bombers
Little Monsters
The Next Movement
Opportunity Knock Knock
Business Era
Policy Makers
Strategy Gurus
Sales Killers
Matter Catchers
Successful Pursuers
The Extreme Team
The Super Team
The Quotarboats
Double Agents
Trust the Process
Ready to Sell
The Point Killers
The Sellfire Club
Profit Friends
Top Notchers
Sales Wolves
Deal Activists
Sales Squad
Tech Lords
OfficeLions
Contract Finishers
The Lords of Excel
No Limits
Deadline Killers
Concept Squad
Amazing Admins
Quality Management Superstar
The Monstars
Product Pros
Ingenious Geniuses
Idea Crushers
Market Geeks
The Supersales
Ready for overtime
Deal Pros
Money Invaders
One-word Team Names For Work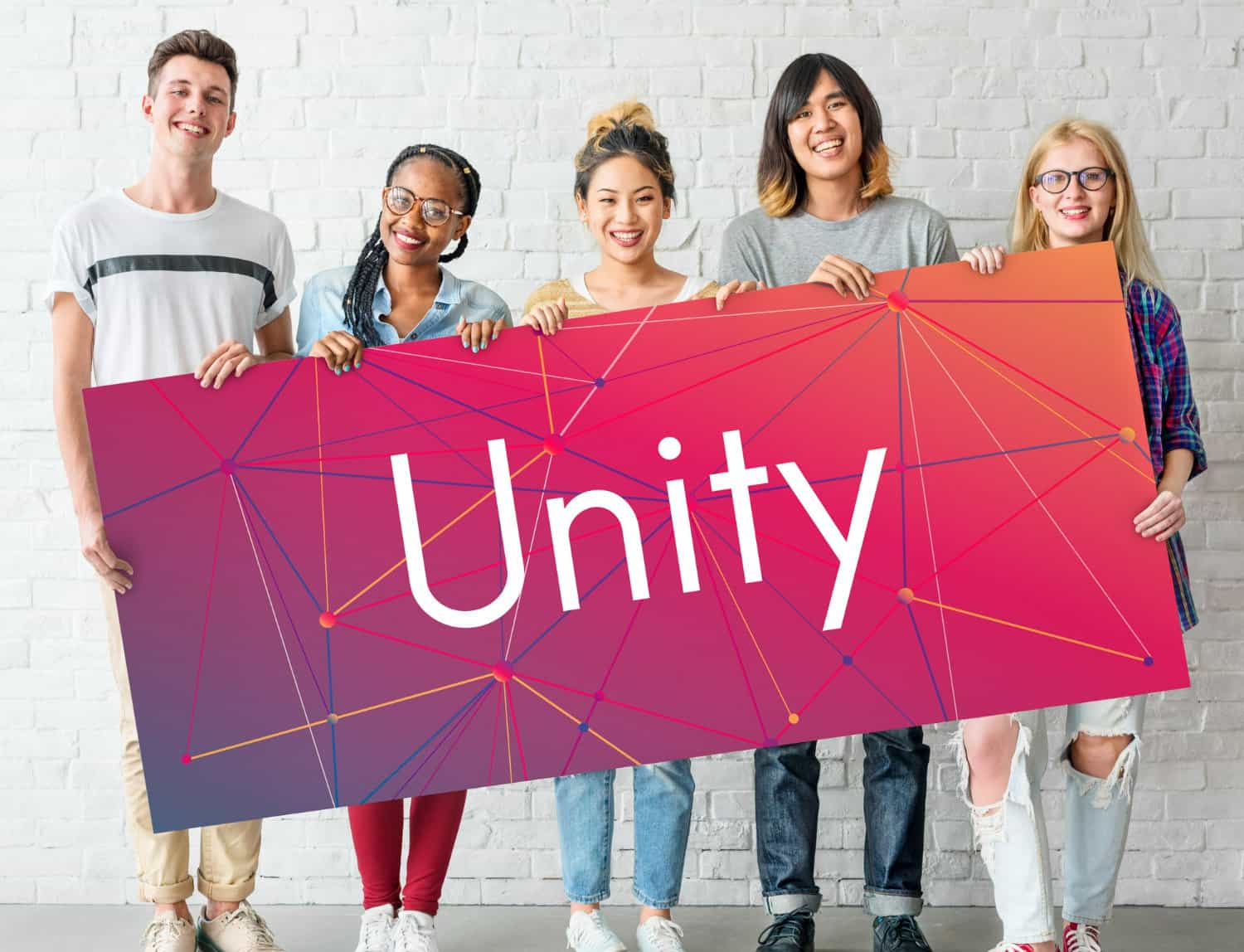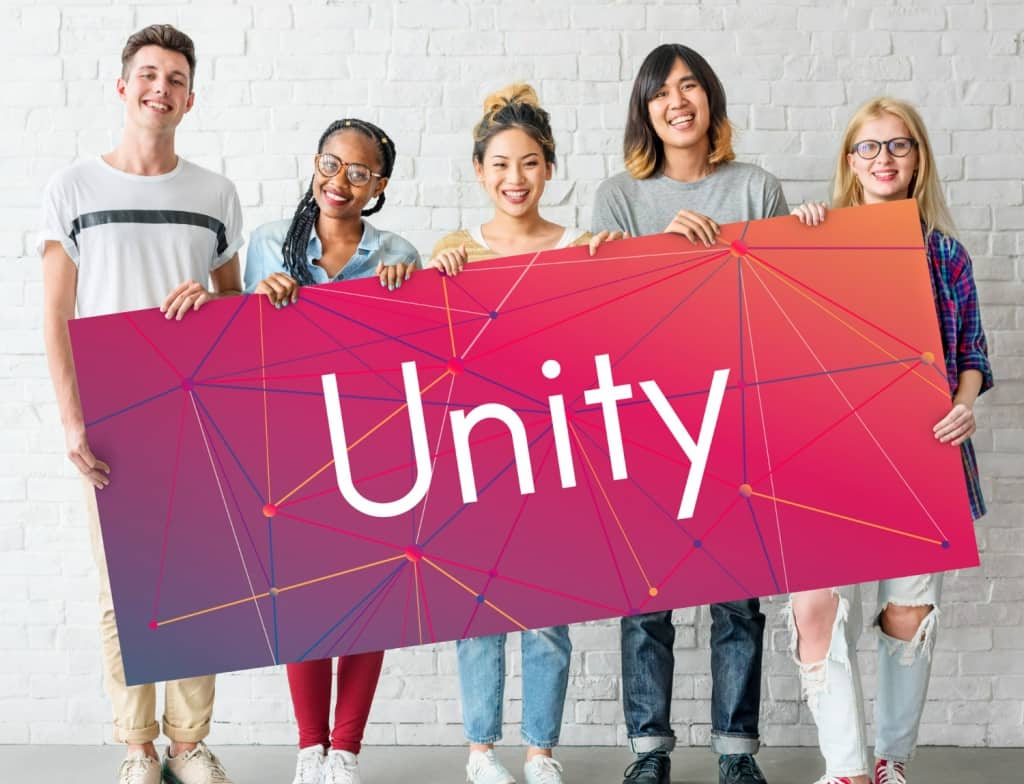 If it's super short – just one letter is the name you need. You can check out the following list:
Quicksilver
Racers
Chasers
Rockets
Thunders
Tigers
Eagles
Accountaholics
Fighters
Unlimited
Creators
Slayers
Godfathers
Aces
Hustlers
Soldiers
Warriors
Pioneers
Hunters
Bulldogs
Ninjas
Demons
Freaks
Champions
Dreamers
Innovators
Pushers
Pirates
Strikers
Heroes
Believers
MVPs
Aliens
Survivors
Seekers
Changers
Devils
Hurricane
Strivers
Divas
Cool Team Names For Work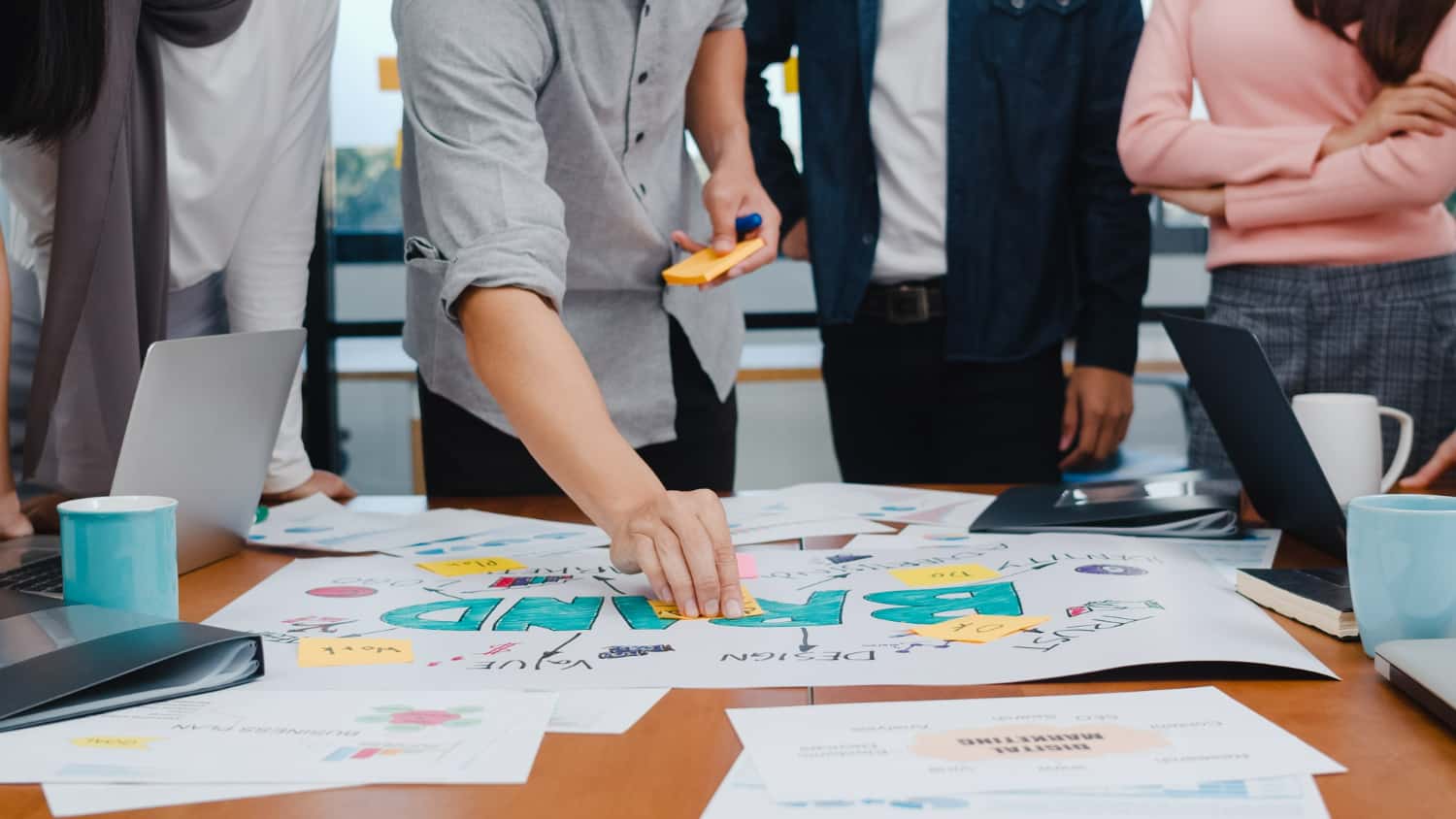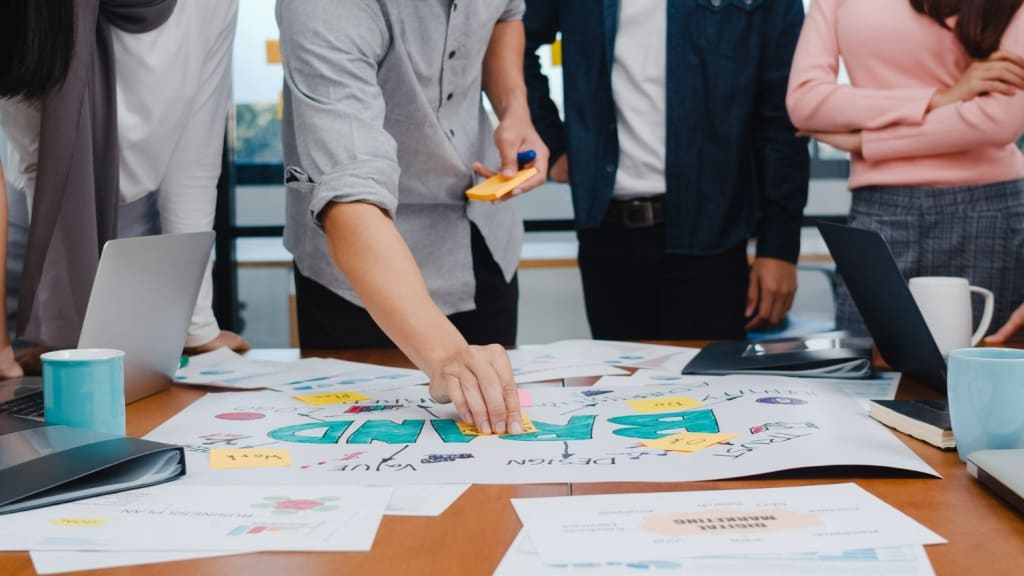 Here are super fun, cool, and memorable names for your team.
Code Kings
Marketing Queens
Techie Pythons
Code Killers
Finance Fixers
Creation Lords
The Decision-Makers
Cool Nerds
Sell It All
Dynamic Digital
Marketing Nerds
Technical Wizards
Digital Witches
Mind Hunters
Mountain Movers
Mind Readers
The Analysis Crew
The Virtual Lords
The Brainy Team
The Lowkey Team
Team Caffeine
Storytelling Kings
We Match
We will rock you
Special offers
Wild Accountants
Too hot to handle
Don't think twice
Think big
Make everything simpler
Get That Money
Digi-warriors
Corporate Queens
Sales Therapists
Media crisis solvers
Imagination Station
Master Minds
Priceless Brains
Die, Hard Sellers,
Coffee Time
Human Calculators
Coffee Machine
Working Bees
Sparkling Dev
Sweet Zoom
Unlimited Chatters
Greedy Foodies
Miss programming
Circus Digital
Digital Mafia
Digibiz
Free Thinkers
Aggressive Writers
Sales Machines
Signature Pushers
Hot Speakers
Breaking Bad
HR's Nightmare
Marketing Guys
The Marketing Lab
Creative Team Names For Work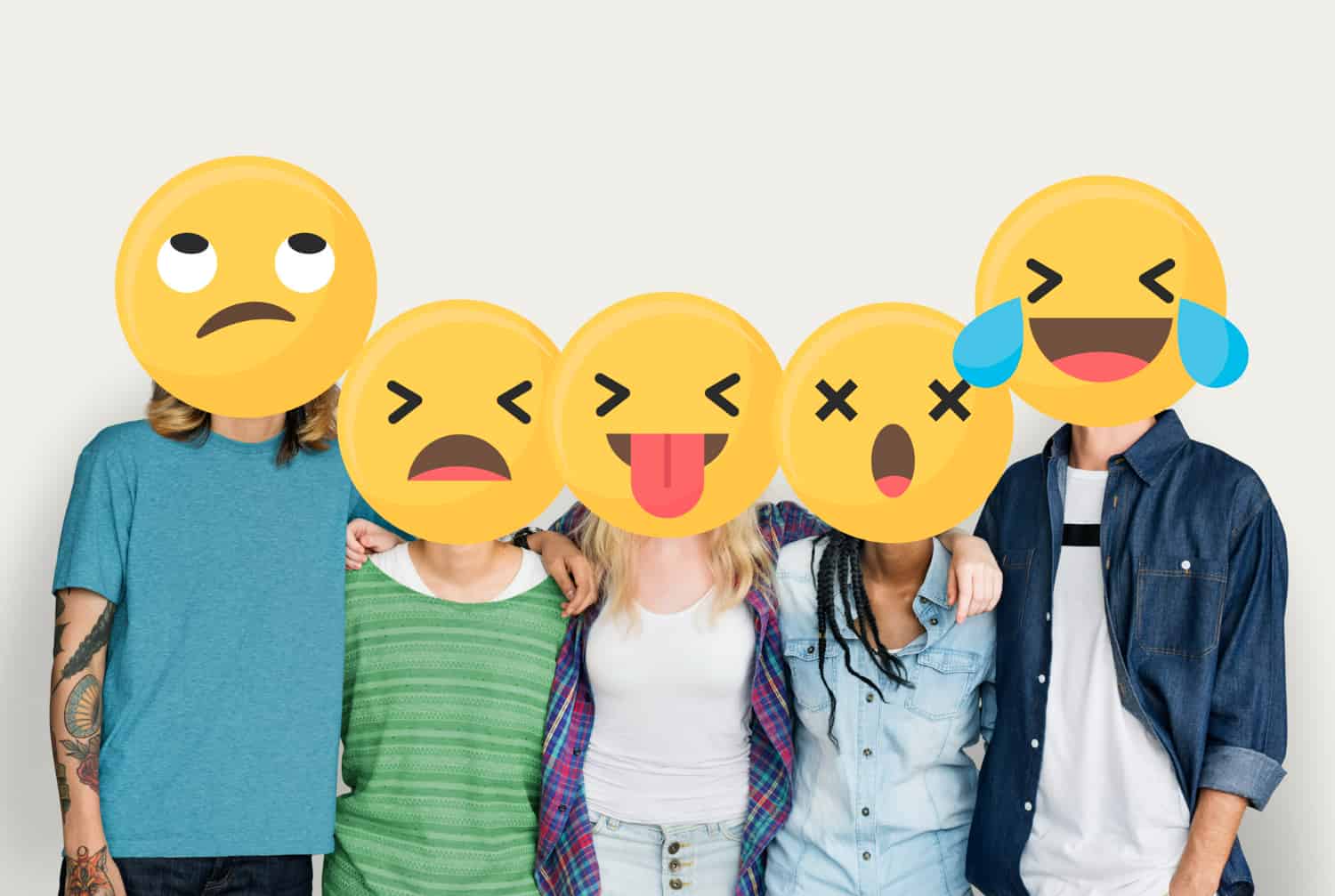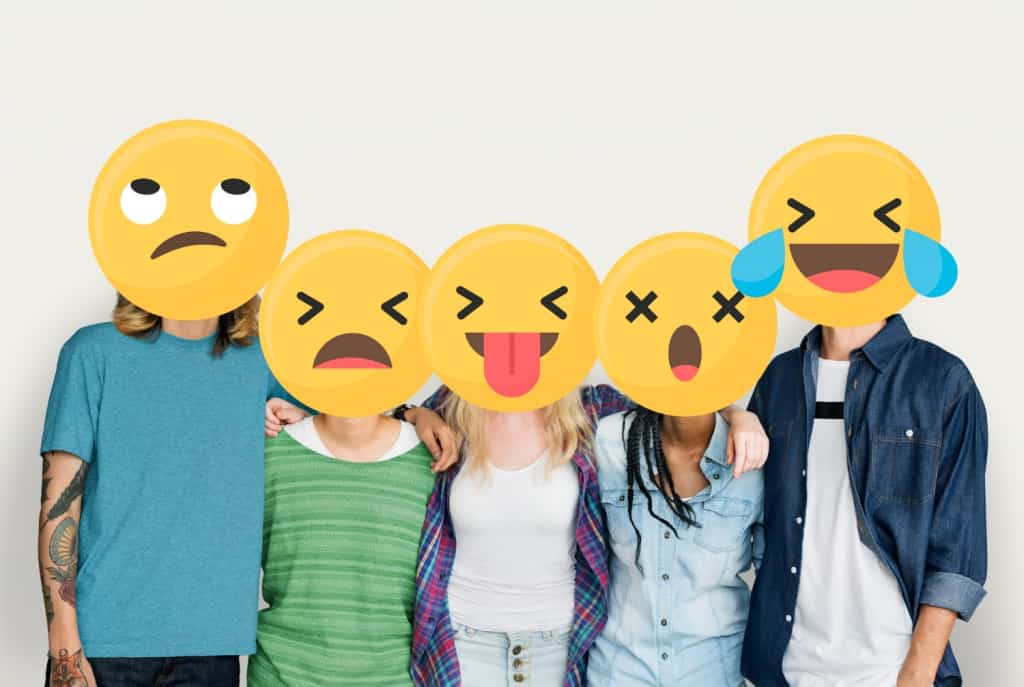 Let's "fire up" your brain a little to come up with some super creative names.
Battle Buddies
Bad at work
Crave for beer
We love our clients
Empty Tea Cups
Sweet Planners
Everything is possible
The Lazy Winners
Don't talk to us
Customer Lovers
Slow Learners
No more waiting
Kings of content
Queen of taglines
The Aggressors
Million dollar monsters
Breakfast Buddies
Send Cat Pics
We love to party
Working Uncles
Forty Club
Need to sleep
No overtime
No Yelling
Space Boys
The Shark Tank
The Working Mouths
The Sober Workaholics
Slack Attack
Cupcake Hunters
Call Me A Cab
No Spam
Hunt and Pitch
No more Communication Crisis
Real Geniuses
The High-Tech Family
Sweet Voices
Keep on working
The Obstacle Busters
Call Of Duty
Barrier Destroyers
Refuse Rejections
Power Seekers
The Kool Guys
Happy to Help You
Challenge Lovers
Risk Lovers
Marketing Maniacs
In marketing we trust
Money Catchers
It's My First Day
Just Coders
Two cool to quit
The Tech Beasts
Task Demons
Dancing Salesman
The Art of Marketing
The Black Hat
White hat hackers
Wall street hackers
Dial It Up
Team Names For Work Generator
Too hard to pick a name? So what do you think about using this Team Names For Work Generator? Just click on the "play" icon in the center of the spinner wheel and let it decide.
Customer Pleasers
Cheers For Beers
Queen Bees
Sons Of Strategy
Fire Fliers
Success Through Sadness
Handsome Tech Team
Google Experts
Craving for coffee
Think inside the box
Super Sellers
The Golden Pen
The Grinding Geeks
Software Superstars
Neva Sleep
Fearless Workers
Pantry Gang
Holiday lovers
Passionate marketers
The Deciders
Names for a Group of 5
Fantastic Five
Fabulous Five
Famous Five
Fearless Five
Fierce Five
Fast Five
Furious Five
Friendly Five
Five Stars
Five Senses
Five Fingers
Five Elements
Five Alive
Five on Fire
Five on the Fly
The High Five
The Mighty Five
The Power of Five
Five Forward
Fivefold Force
Catchy Names for Art Clubs
Artistic Alliance
Palette Pals
Creative Crew
Artistic Endeavors
Brushstrokes Brigade
The Art Squad
The Color Collective
The Canvas Club
Artistic Visionaries
InspireArt
Art Addicts
Artistic Expressionists
The Artful Dodgerz
Artistic Impressions
The Artistic Arthouse
Art Rebels
Artfully Yours
Artistic Explorers
Artistic Aspirations
Artistic Innovators
Tips for Coming Up With the Best Team Names For Work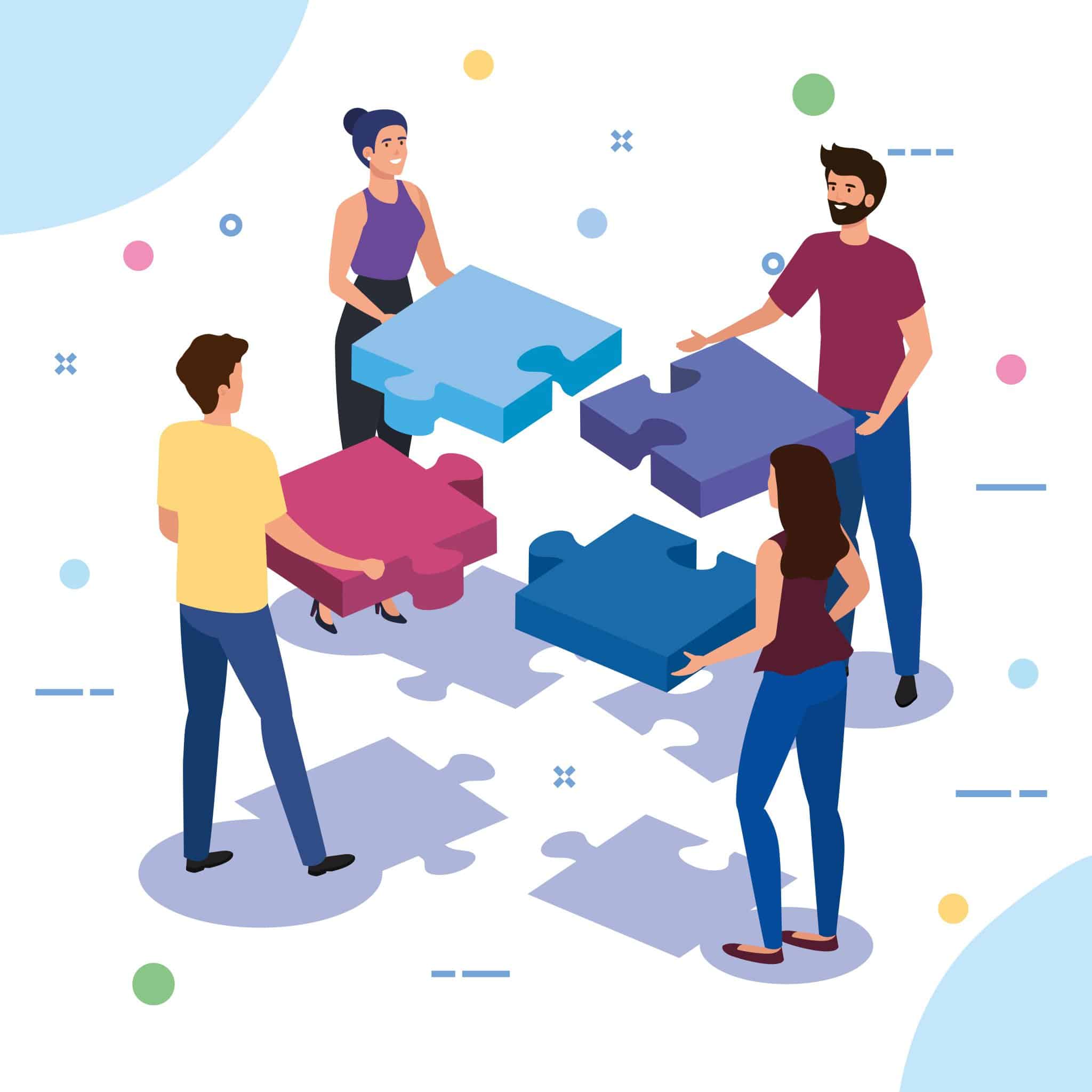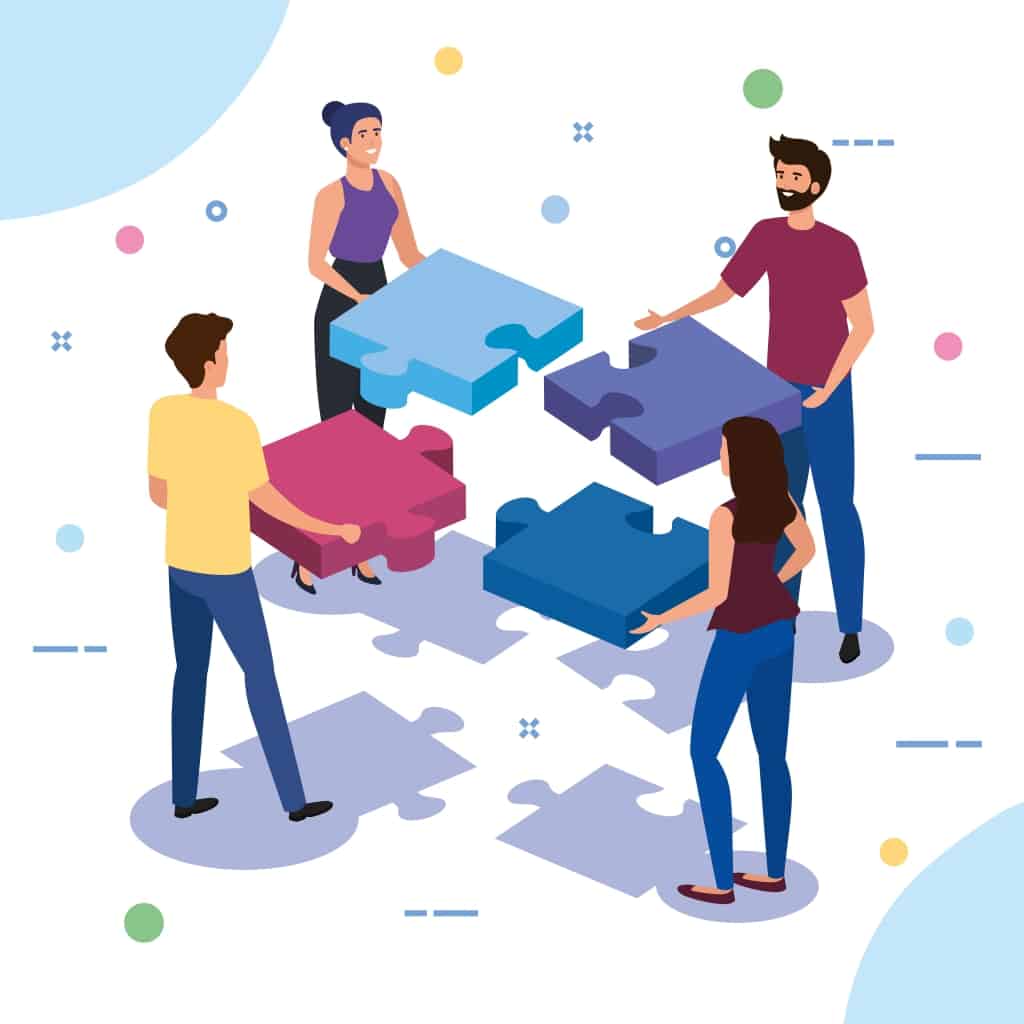 Coming up with a name for your team is a challenge! You should consider the following factors:
Named based on what the members have in common
A memorable and meaningful name will certainly depend on the value people bring to that name, in this case, your team members.
For example, if the team is full of personality and aggressive people, the team name must have strong characteristics or be associated with personality animals such as lions and tigers. On the contrary, if the team is gentle and good at communicating, you should consider bringing tenderness into the name like about a bird, the color is also gentle like pink and blue.
Keep the name short and easy to remember
A name that is short and easy to remember is certainly easier to make an impression on many people. Don't try to cram more than 4 words into your name because no one will care. In addition, the short naming is easy to display for group chats or name internal files.
Names should have adjectives
Adding an adjective that enhances your team's identity is one way to set it apart from functional groups. You can look up the dictionary for synonyms of the chosen adjective to expand it to more options and avoid duplication.
Final Thoughts
Above are 400+ suggestions for your team if you need a name. Naming will bring people closer together, more united, and bring more efficiency at work. In addition, naming will not be too problematic if your team brainstorms together and consults the tips above. Good luck!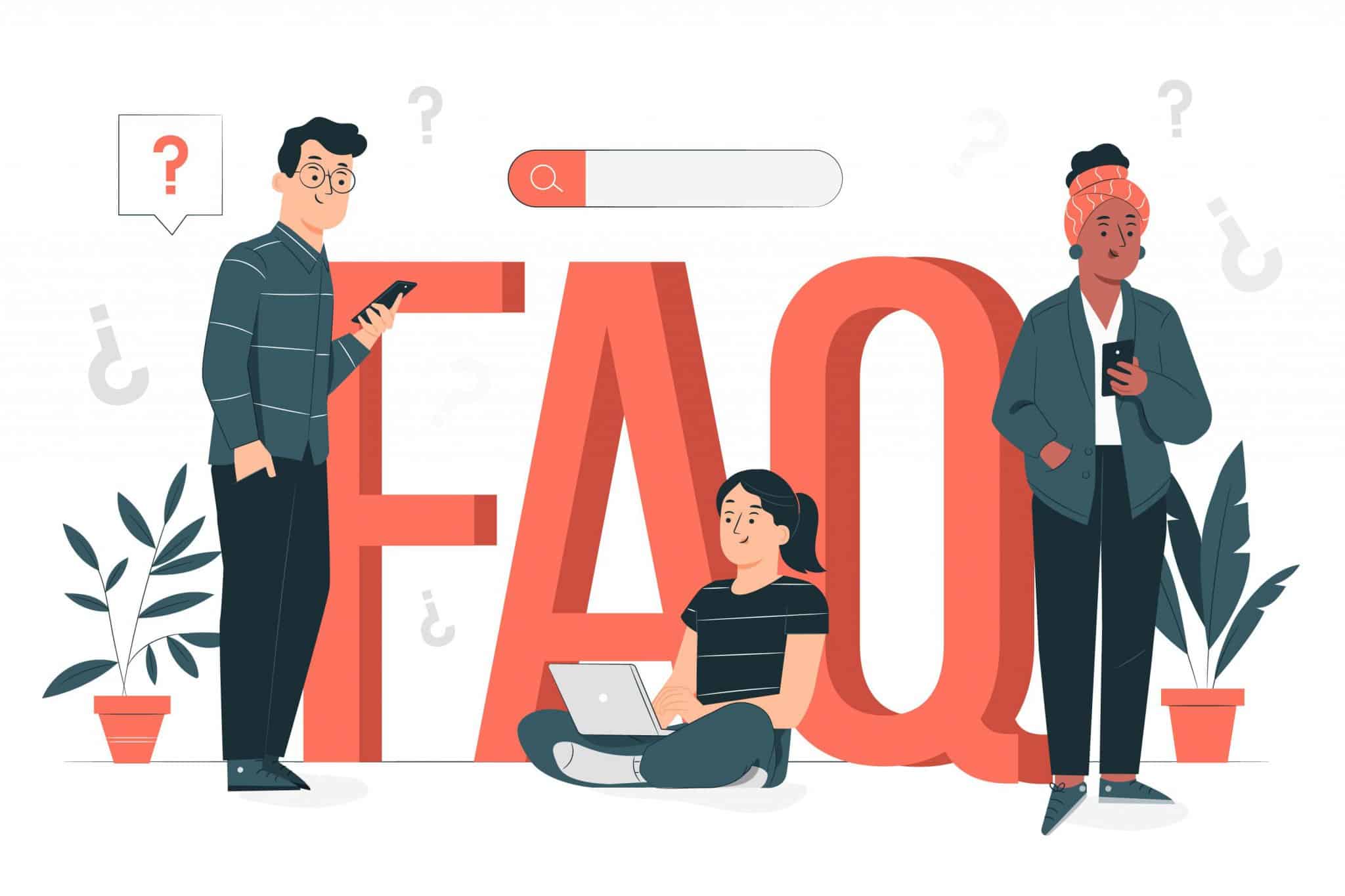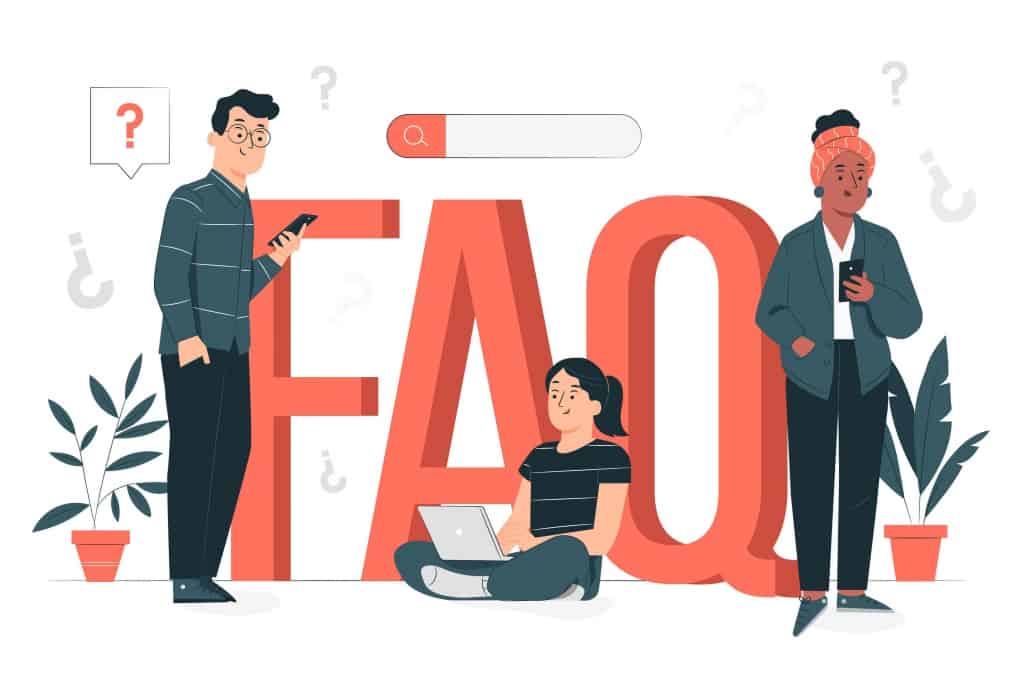 FAQ
Frequently Asked Questions
---
Got a question? We've got answers