You are a football lover, and you have joined the football team? Do you want to boost your team's spirit and keep your team members on fire? Let's start to name your team with something unforgettable, something hilarious, fantasy, or even crazy, why not?
Here we give you a complete list of 350 funny fantasy names for your football club. And don't forget to read thoroughly to find out what is the secret of making incredibly funny and fantasy football names.
Table of Contents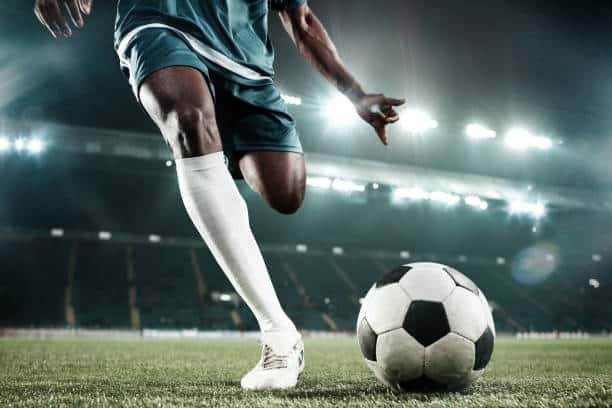 50++ Inspired by Foods and Drinks – Themed Funny Fantasy Football Names
9/ Have you heard of King Burgers
10/ You will never forget
20/ Fan of Swiss chocolate
33/ Seamus Coleman's Mustard
44/ Cauliflowers for someone
47/ Gaskin Dobbins Bryce Kareem
49/ Don't forget to eat Ham
50++ Inspired by Music – Funny Fantasy Football Names
58/ Smell like Twenty spirit
63/ Do it like a real man
72/ Jackies down the line
88/ The Tannehills Have Eyes
97/ Suckers, can you believe it
99/ How can you play without us
50++ Inspired by Animals – Funny Fantasy Football Names
104/ White and Black Bears
110/ Have you heard Rabbit's legendary
119/ Hippo, can you beat us
123/ Do you scare Warthogs
126/ Learning from Raccoon
130/ The Unbeatable Giraffes
132/ Chipmunk and friends
137/ Meerkats of your favorite
139/ The Funky Town Monkey Pimps.
144/ Chocolate Orange Penguins
148/ Hello, we are the foxes
50++ Inspired by Celebrities – Funny Fantasy Football Names
152/ We are Messi of Troll city
158/ Can you beat Kingkong
159/ Spiderman and Badman
160/ Alpha team of Hogwarts
164/ Working From Mahomes
167/ Luka, where do we go?
168/ Can't Fight This Henry
172/Can't stop this Mbappe
180/ Evils like De Bruyne
183/ Only Torres and Gerrard
184/ Only Messi and Demaria
186/ Rhythm of Ronaldinho
190/ When Mbappe met Henry
191/ It's all gone after Pele
194/ Crazy Ronaldo and Rivaldo
195/ The classic Bergkamp
197/ When Hernandez meets Iniesta
200/ Sheringham Wonderland
50++ Inspired by Football League Teams – Best Funny Fantasy Football Names
205/ Liverpool unstoppable runners
208/ Bayern Munich Rookies
211/ Inter Milan Iron Man
235/ Atletico de Young boys
240/ Real Madrid descendants
241/ I am about to go to Real Madrid
242/ We all belong to Napoli
50++ Clever Fantasy Football Names
251/ When I met your father
252/ 50 Shades of Hunters
256/ 100°C Sexy football players
259/ Hot and Hot and So hot
283/ The Greatest Show on Paper
290/ I'll Make You Jameis
295/ Fellowship of the Super Bowl Rings
296/ Fancy Football League
50++ Hilarious funny fantasy football names
312/ Little Jerry Seinfelds
316/ Murder on Milan's floor
320/ Fantasy Field of Dreams
322/ Go birds, we are hungry
333/ Veterans in lost yard
334/ Super Mario Brothers
343/ The Goedert, the Bad, and the Ugly
345/ We are Euro champions
346/ Peaceful Breecey Feeling
348/ Drake London Calling
349/ You Kante Be Serious?
350/ Blocked by Ben Roethlisberger
Tips to Pick Funny Fantasy Football Names
It is not easy to make really cool fantasy football names without duplicates. As there are thousands of football teams around the world, from school clubs, local football teams, national football leagues, and private football teams… and each of them is unique and remarkable.
Source of inspiration: If you or your team are inspired by specific players or teams, it is totally fine to have their names on your dream team name. It is also a motivation for your team to put more effort into practice and become better players.
Powerful words: People are more easily affected by emotion and feelings. If your team needs stimulation, go for powerful words.
Make it short and simple: Make your team name as brief as possible. People don't want to memorize something that makes them confused.
Avoid dirty or offensive words: We all know that you want to have fantasy football names, they can be popular or clever, it can be weird, silly, or witty, but it is unacceptable to have a dirty word in it. It can lead to some embarrassing moments or make others uncomfortable.
AhaSlides helps You to Pick Hilarious Fantasy Football Names
So you and your teammates are arguing about choosing the best fantasy team name, here is a very good solution. Put possible football name ideas on the spinner wheel. Press the spin button and wait for the desired outcome. And now you have an extraordinarily funny team name while having fun and maintaining team commitment.
AhaSlides Spinner Wheel of Football team names
The Bottom Line
It is 2023, and everything is possible. Did you find out your coolest or weirdest fantasy football names? There is a possibility that your football team becomes well known and your team names are gonna go viral one day. And you will be so proud that the funny fantasy football team name you made today would help you make it.
AhaSlides is an educational presentation platform with many interactive quizzes and games. If you want to try the latest football trivia quizzes to test your knowledge and passion for the World Cup, UEFA champion league, or other legendary football stars, try AhaSlides quizzes right away.