The first and most important requirement is naming the team, especially in competitive sports. Finding the right team name will increase the members' connection and unity and make everyone's spirit more excited and determined to win.
So, if you are still confused because you need help finding a name that suits your team, come to 500+ Team Names For Sports below.
What are you waiting for? Let's check out good names for sports teams!
Overview
| | |
| --- | --- |
| When was the first name found? | 3200 – 3101 BC |
| What was the word first sport? | Wrestling |
| Name of the first American sports? | Lacrosse |
| Hillarious team name? | Mighty Duck |
Overview of Team Names for Sports
Table of Contents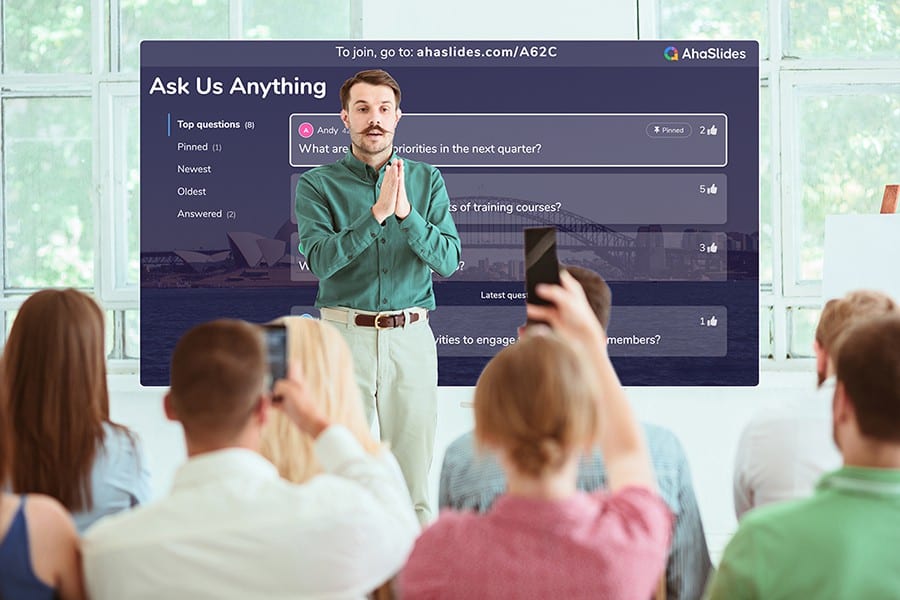 Need More Inspirations?
Immediately refer to the lists below to avoid "headaches" when finding names!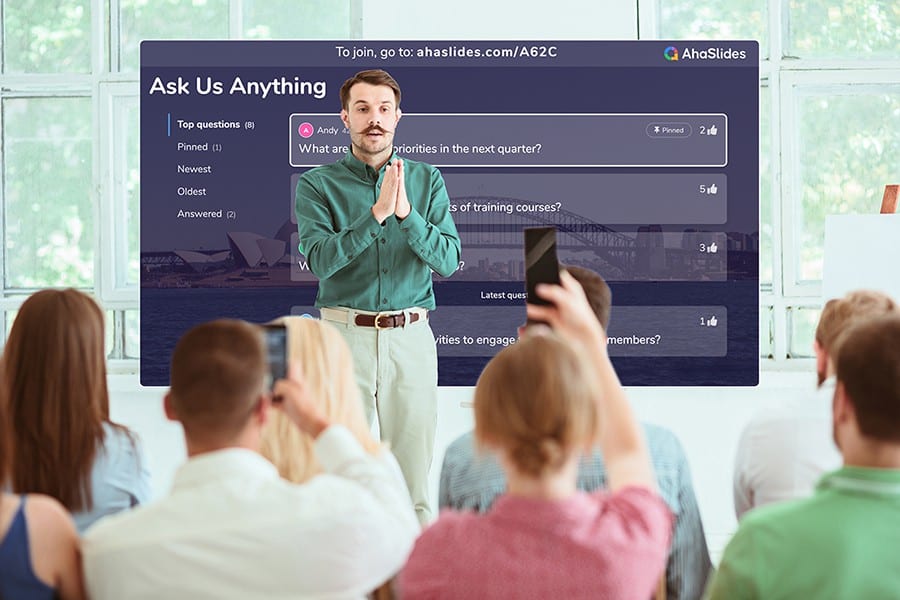 Looking for fun quiz engage your team?
Gather your team members by a fun quiz on AhaSlides. Sign up to take free quiz from AhaSlides template library!
🚀 Grab Free Quiz☁️
Best Team Names For Sports
Here are the best names that your sports club can choose from.
Fast As Lightning
Dark Knights
Fireball
Sharks In Suits
Beat You Lightly
Alliance Justice
Sports Masters
Eye Of The Storm
Mission Impossible
Die Hard
Poison Ivy
Stairway to Seven
The Walking Dead
Sea Lions
Shooting Stars
Rainbow Warriors
Lead Soldiers
Mercenary Squad
The Warriors
Sons of Sun
Red Dragons
The Hunters
Summer Scent
Spring waltz
Winter Sonata
Never give up
Big dream
Wolves
Mutant squad
Born Winners
100 Degrees
Cool kids on the block
New Town
All for one
High Five
Big Time Rush
The Big Bang
Monsters
G.O.D
Sweet Sorrow
Over the destiny
Beast
Supernova
Wanna One
Golden Child
Death Wish
Cherry Bomb
Bloody Mary
Moscow Mule
Old Fashioned
Godfather
Blazing Rockets
Blue Jays
Sea Wolves
Rustic Passion
Rule Breakers
Hot Shots
Your Worst Nightmare
Death Squad
No Fouls
White Sox
Astro Assassins
Sweet and Sour
Big Shots
Hotter than Summer
Riders Of The Storm
Never Stop Winning
No Fear
Dynamic Energy
Black Mambas
Funny Team Names For Sports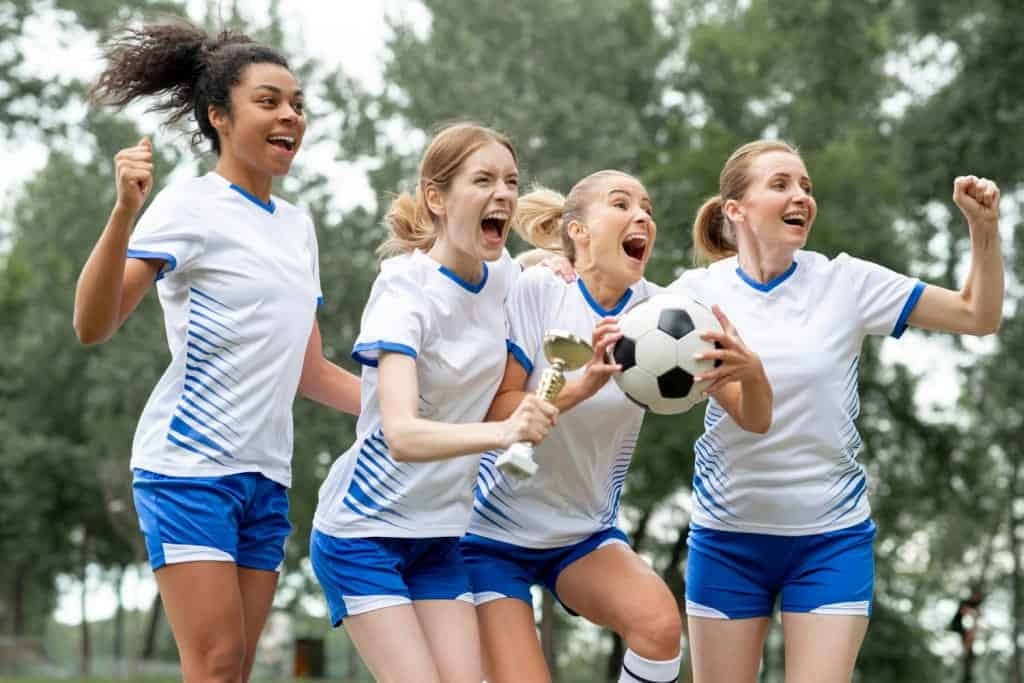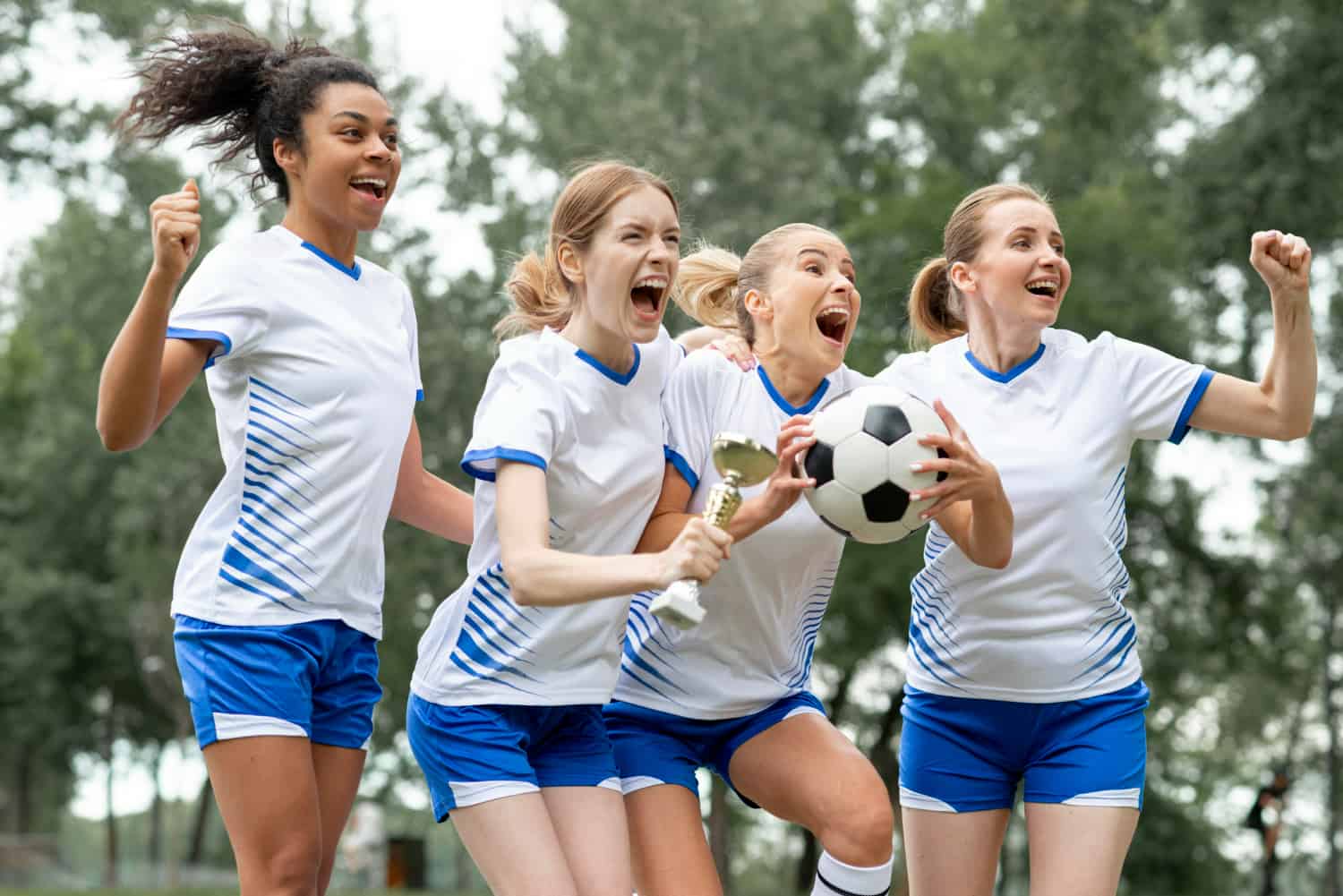 You want your team to enjoy the game like an interesting adventure with a funny name? These are the most amusing sports team names for you.
Don't want to lose
Coffee Addictions
Cheers For Beers
Tea Spillers
Will Win For Food
Always Tired
Praise Cheeses
Cereal Killers
Snack Attack
Sugar Daddies
I hate my team
Cutie and Lazy
Make Team Great Again
Heartbreakers
No Name
The smell of despair
We Won't Cry
Teenage Dream
Minimum Speed
Slow like turtle
We are trying
Bad luck
Funny Stories
Too fat for running
No Meaning
Sick of following
Weird Bananas
Shameless
Idiot Carrots
Empty Souls
Slow Internet
The Older, The Sucker
Insomnia People
Born Haters
Too Stupid To Handle
Bubble Gum
Useless phone
Keep calm, please
VODKA diet
Short hair don't care
99 Problems
Sweet Losers
Terrible Chasers
Oxygen
Fat Fishes
The Dirty Dozen
Dumb and Dumber
Happy Clowns
Bad Tomatoes
The Fat Cat
The Walkie-Talkies
Eggs are fantastic
Error 404
We love exercising
The Nerds
Hit me one more time
Run's and Loses
Winning Problem
Life is short
Keep on losing
Crazy ex-boyfriends
Delicious Cupcakes
Trouble Makers
New Shoes
Old Pants
Bring up the Fear
Bitches in town
The Forty Boys
Careless Whispers
It's a waste of time
The Oversleepers
Underrated Superstars
Cool Team Names For Sports


You want your team to have a cool name that every opponent has to remember? Check out this list now!
Life Hackers
Challengers
Black Tigers
Blue Wings
The Kings
Annihilators
Win Machine
Sand Storm
Just Win Baby
Marauders
Men of Steel
Shine together
Goal Killers
Skyline
Dream Makers
The Achievers
Fight Club
No Sympathy
Blue Thunder
Lightning bolts
Sweet Nightmare
The Quota Crushers
Devils Rays
Taste of Victory
The Destroyers
The Bad News
Rising Stars
Sonic Speeders
God of scoring
The Baddest Asses
Lucky Charmes
Beast Bulls
Hawk Eye
Winter Warriors
Red Alert
Have fun winning
Blue Lightning
Smells Like Team Spirit
The Dark Side
Skills That Kill
Firebirds
Never Die
Ultimate Teammates
Big Game Hunters
The Outlaws
Cyborg Warrior
Blooming Volcanoes
Thunderous Cats
Vulcan Heats
Defending Champs
Like A Stroll
Bad Winners
The Ball Stars
The Hardwood Houdinis
Jazz Hands
The Golden Eagles
The Alley Thrashers
Knockout Kids
Bitter Sweet
Ready To Win
The Chasers
Powerful Team Names For Sports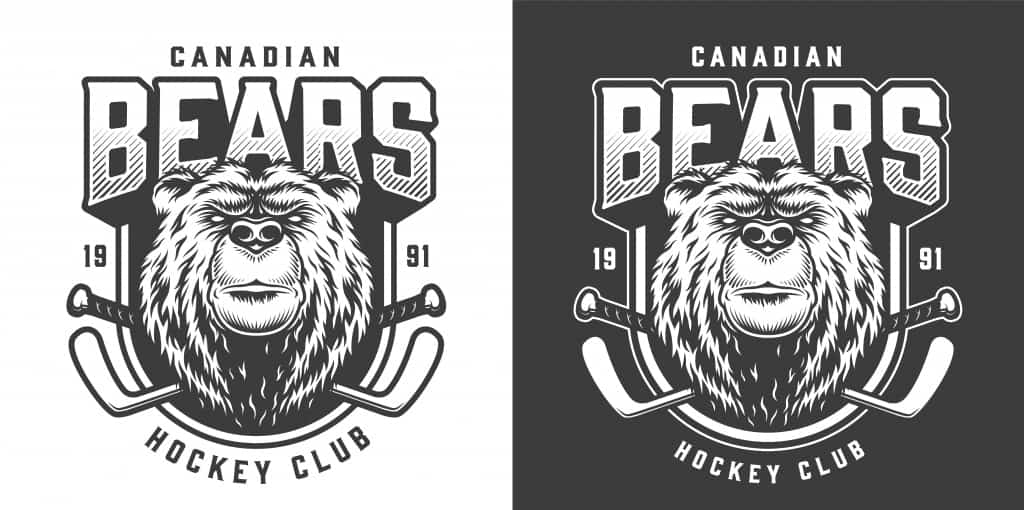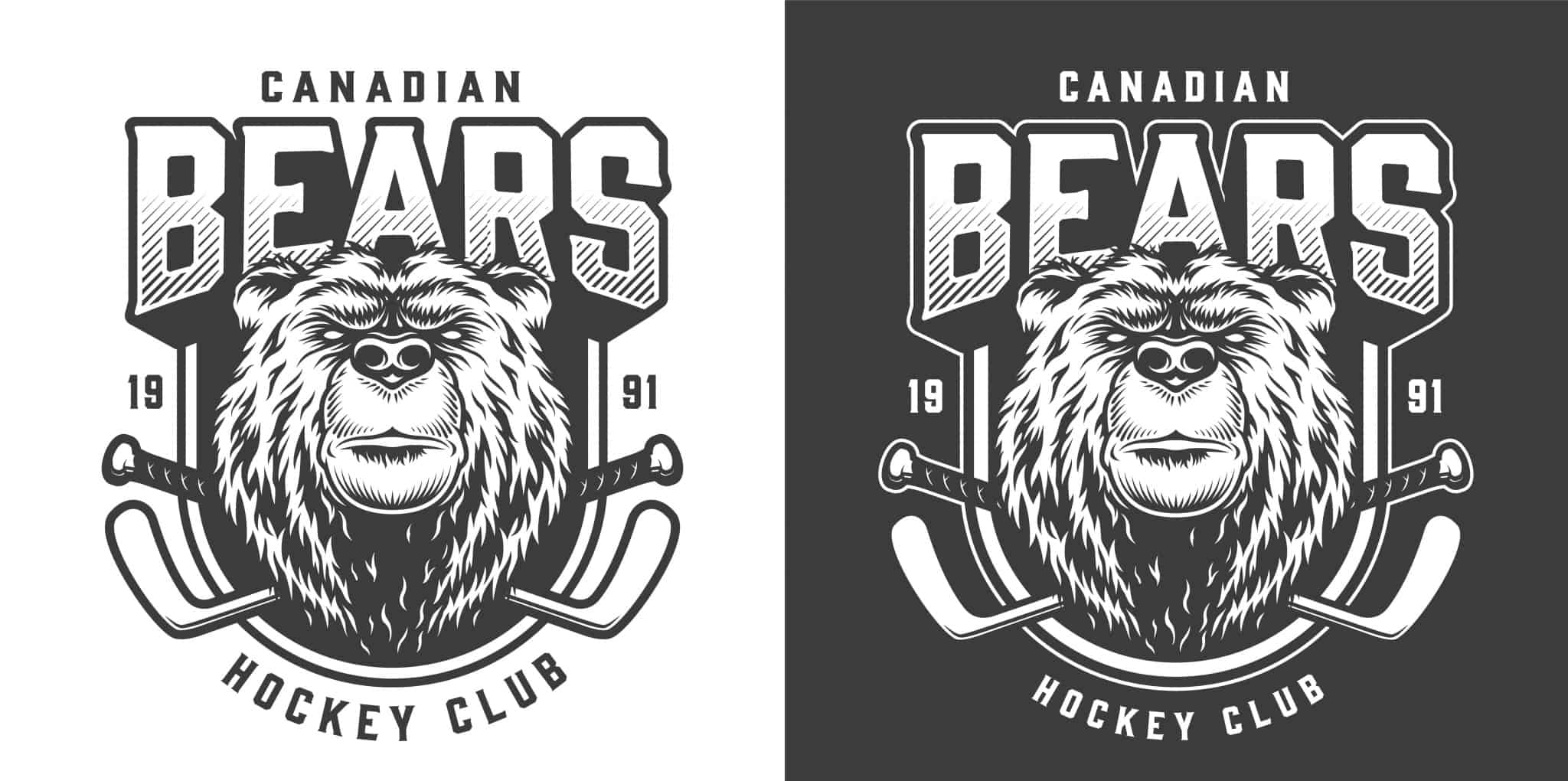 It's time to boost your team morale by choosing one of the options below:
Better Together
Dream Catchers
The Terminators
Mad Thrashers
Tight Ends
Fast And Furious
The Monster Makers
Unstoppable Team
Red Typhoons
Steel Punch
Red Devils
Out of Control
Legend Heroes
Slap From A Winner
Smashing Tigers
Deep Threat
Jump and Hit
Goal Diggers
Black Leopards
Storm of power
Hell's Angels
The Predators
The Ball Busters
The Screamers
Neck Breakers
The Black Hawks
The All Stars
Keep on winning
Midnight Stars
Unstoppable Team
North Stars
Olympians
Little Giants
Beast Mode
The Bold Type
One Hit Wonders
Red Bulls
The White Eagle
Goal Masters
End Game
Born Strong
Silent Killers
The Shield
Stone Crushers
Hard Hits
No limits
Tough Times
An extraordinary destiny
Fearless
Over Achievers
Rock Stars
Dunking Dancers
The Punishers
Lake Monsters
Showtime Shooters
Together Tomorrow
Perfecto Scores
Never Overtime
Miracle Team
Trouble Shooters
Rocket Launchers
Rise of Champions
Blackout Killers
Super Heroes
Crocodiles
The Alpha
Creative Team Names For Sports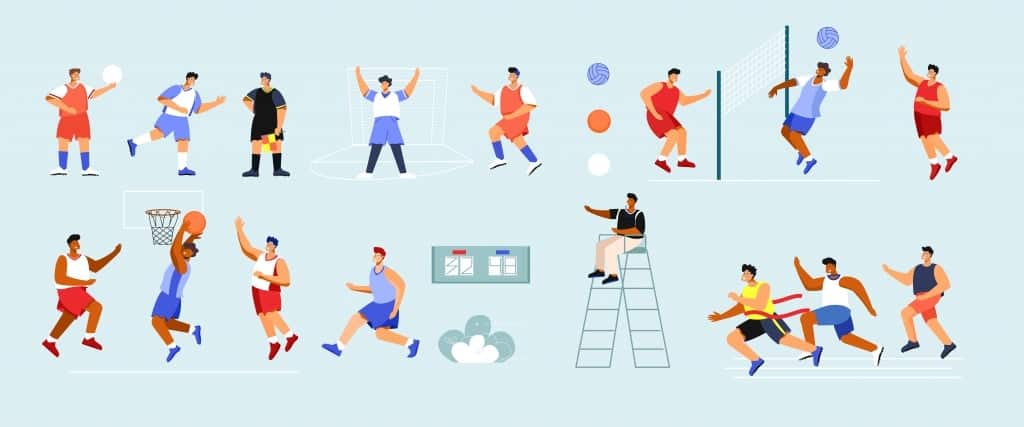 This is the time for you and your teammates to express their creativity with the following suggested names:
The Heat Wave
Untouchables
Scorpions
Moon Shooters
Devil Ducks
Space Sweepers
Blueberries
Summer Vibe
Hobby Lobby
Challenge enthusiasts
The Moving Guys
Small Giants
Handsome Geeks
Super Moms
Super Dads
Sunrise Runners
Timeless Warriors
Happy Nerds
The Tasty Project
Dancing Queens
Dancing Kings
Mad Men
The Lord of Scores
Wild Sides
Night Owls
Sports Suckers
Chill Club
Hangout Buddies
Best Buddies
Dynamic
Life Rhythms
Sports Slayers
Victorious Players
Insane Winners
The Genius
Motivating Nation
Justice Network
Life Rewards
The Cookie Club
Leftover Lovers
Social Spotlight
Cheerful Guys
Fantastic Team
Free Wolves
Good Times
The Singles
Modern Family
Anti Gravity
Together 4Ever
Smoking Hot
The Good Fellas
Heartbeats
Air Heads
Gelato Gang
Hopeful Hearts
The Unknowns
The X-files
The Green Flag
Glowing Stars
The Victory Ship
Baseball – Team Names For Sports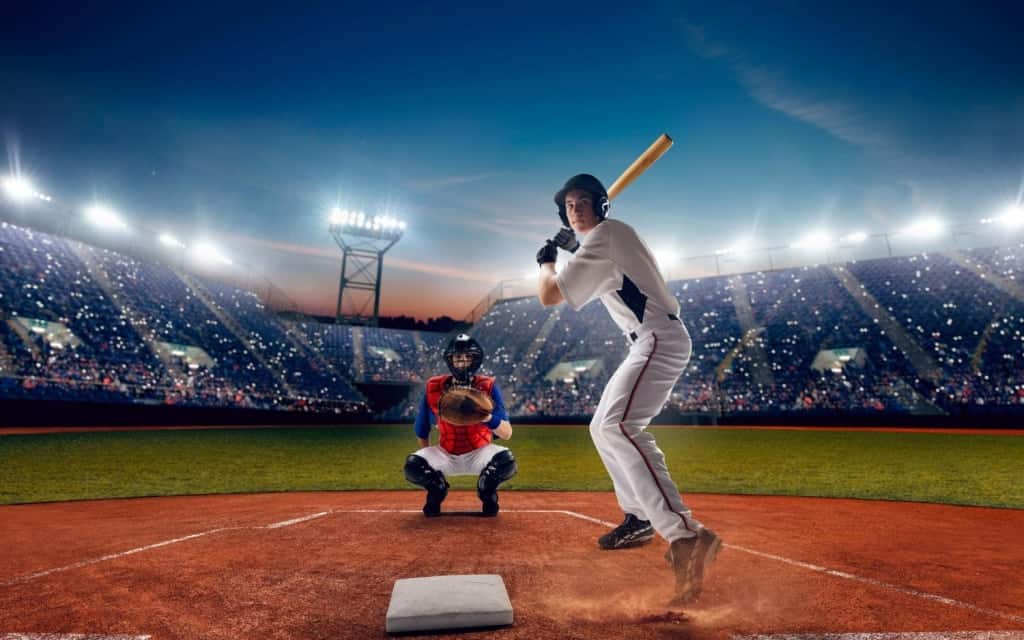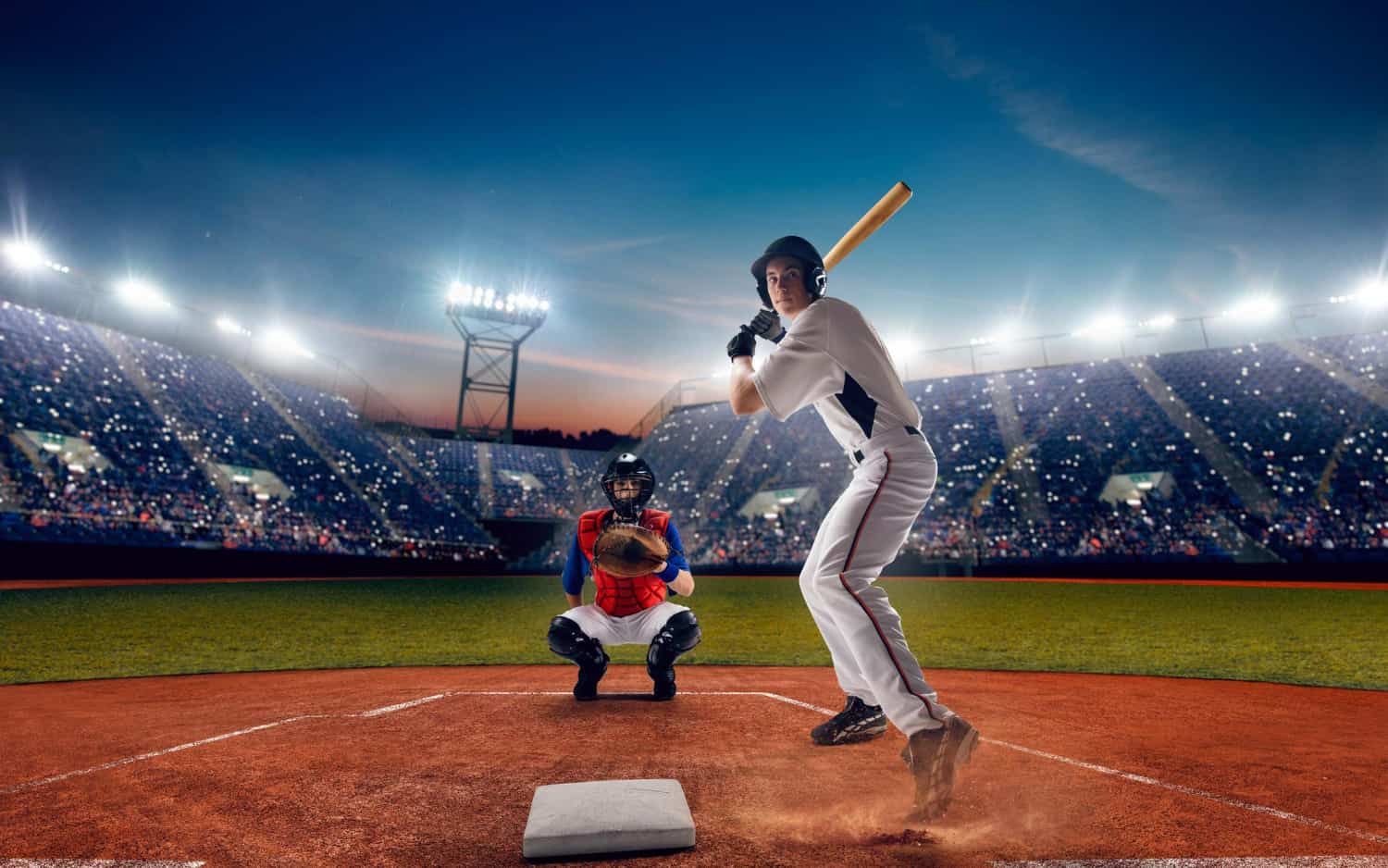 Baseball, also known as "America's National Pastime" is a very interesting sport. If you do not know which sport to choose for yourself in the near future, maybe it is a good choice. Here are some naming suggestions for your baseball team.
Smokies
Wood Ducks
Dukes
Wildcats
Lights Out
Good News Bears
The Titans
Boys of Summer
Sons of Pitches
Big Stick
Golden Glove
Rocket City
Parallel Planet
Dead Balls
Unbeatable
The Replacements
The Kings of Crash
Upton Express
Here Come the Runs
Dark Thunder
Football – Team Names For Sports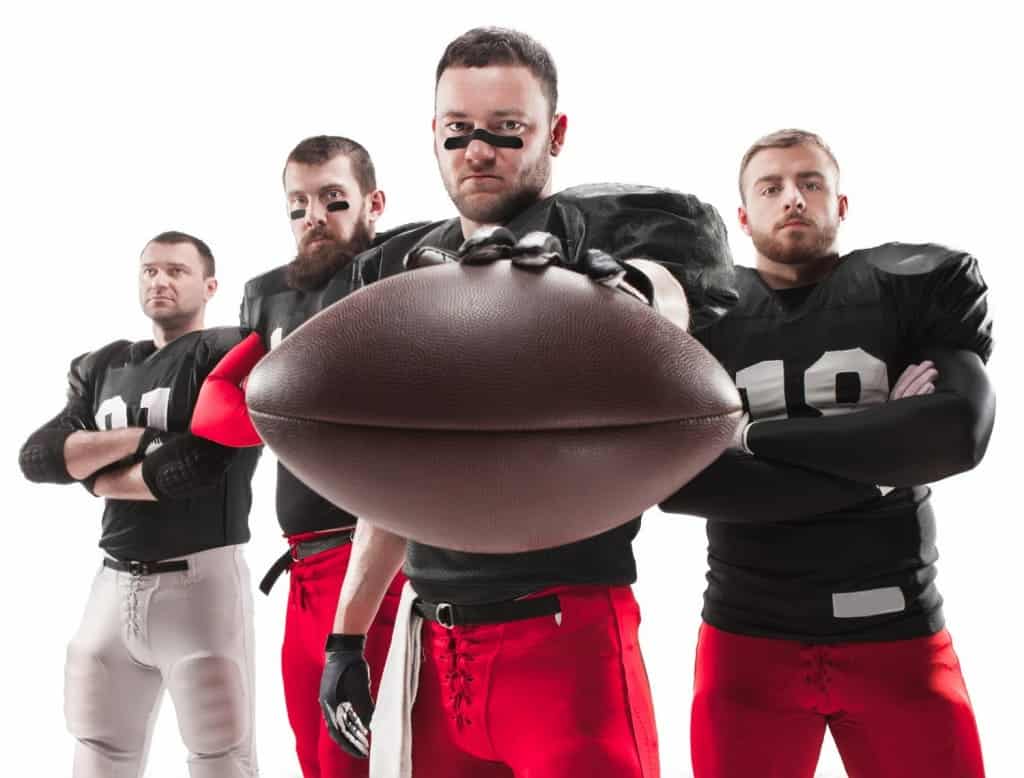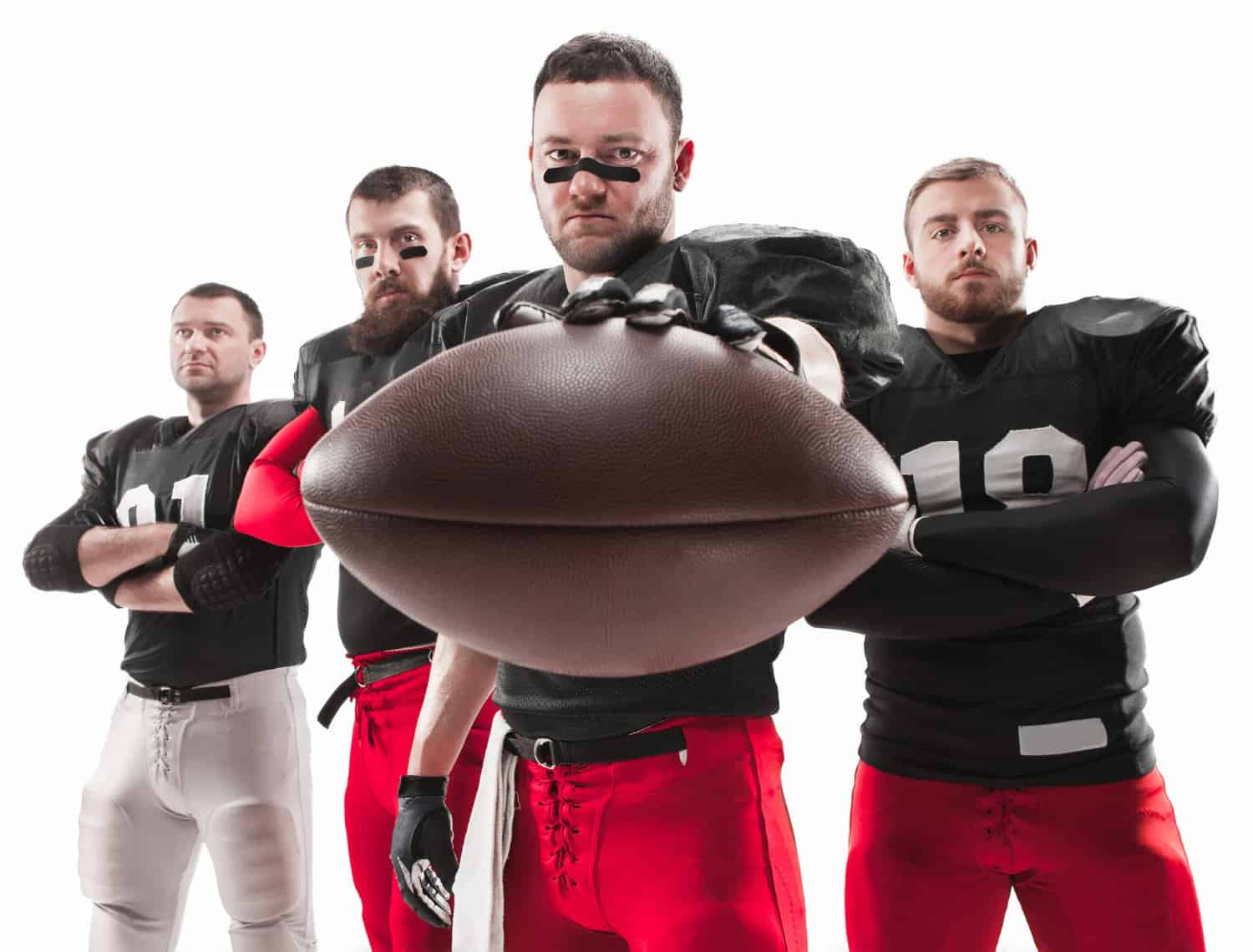 American football, known simply as football in the United States and Canada, is a team sport played by two teams of eleven players on a rectangular field with scoring posts at each end. If you are looking to name your football team, check out the list below!
Kickass Tornados
Cheetah Colonels
Bad Soldiers
Odd Hooligans
The Gangsters
Bloody Warriors
Fighting Bees
Ruthless Invaders
Nova Skunks
Buffaloes
Stormy Redskins
Chili Peppers
Warrior Rabbits
Wealthy Vikings
Sharp Devils
Devil Ducks
Shooting Legionnaires
Tortoise Warrior
Brave Cardinals
Vigorous Wheels
Basketball – Team Names For Sports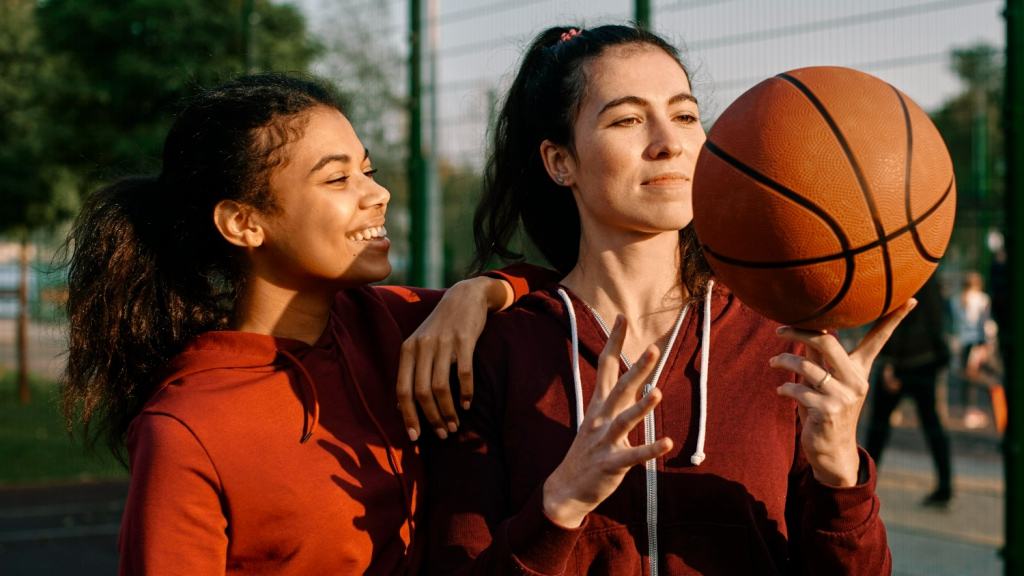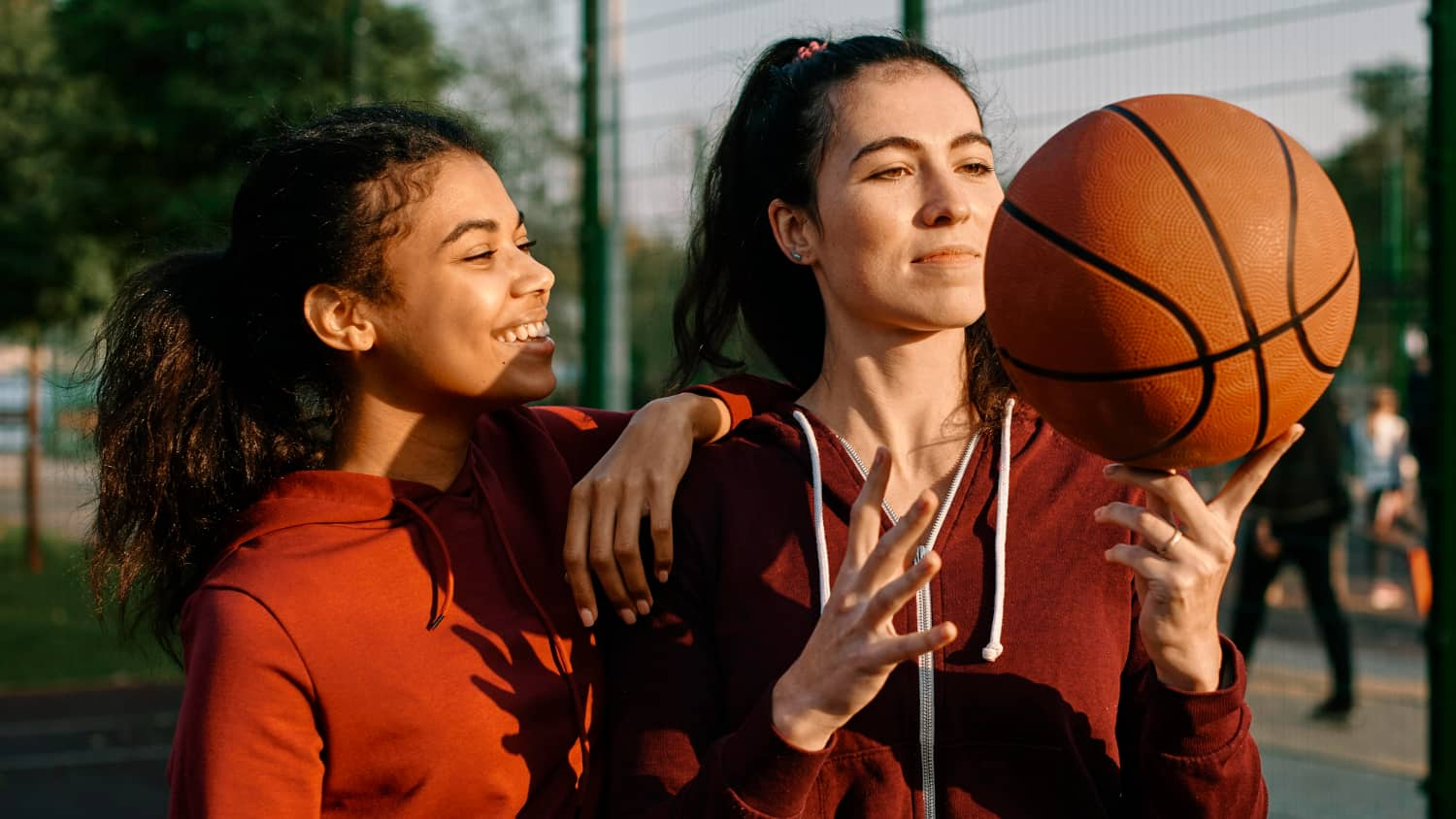 Basketball is a sport that helps players train their own will and teamwork. Through each match, teammates will understand each other better and improve their solidarity. If you're still wondering what name to choose for your basketball team, here are some sports team name ideas.
Baller Devils
Athenas
Jump Balls
No Stealing
Freak Throws
Nash and Dash
Ball So Hard
Slick Chicks
The Slam Dunkeroos
Rough Guys
Ball Busters
Fighting Monkeys
Slam Dunk
Buffalo Stampede
Breaking Batum
Kobe's Boys
Purple Wings
Red Foxes
The Big Cat
Albino Leopard
Soccer – Team Names For Sports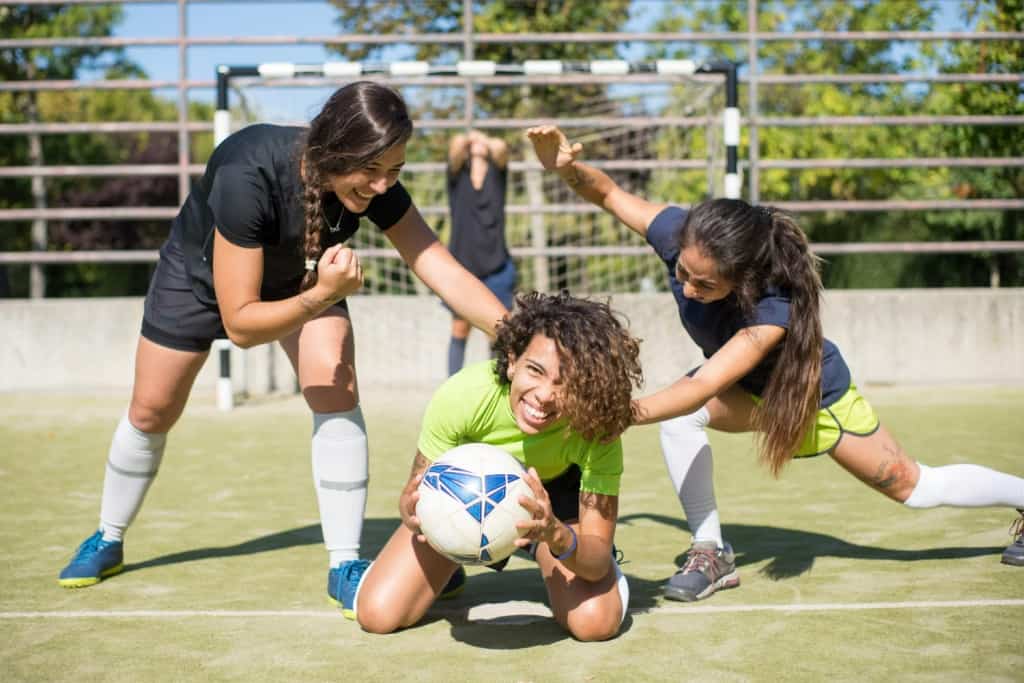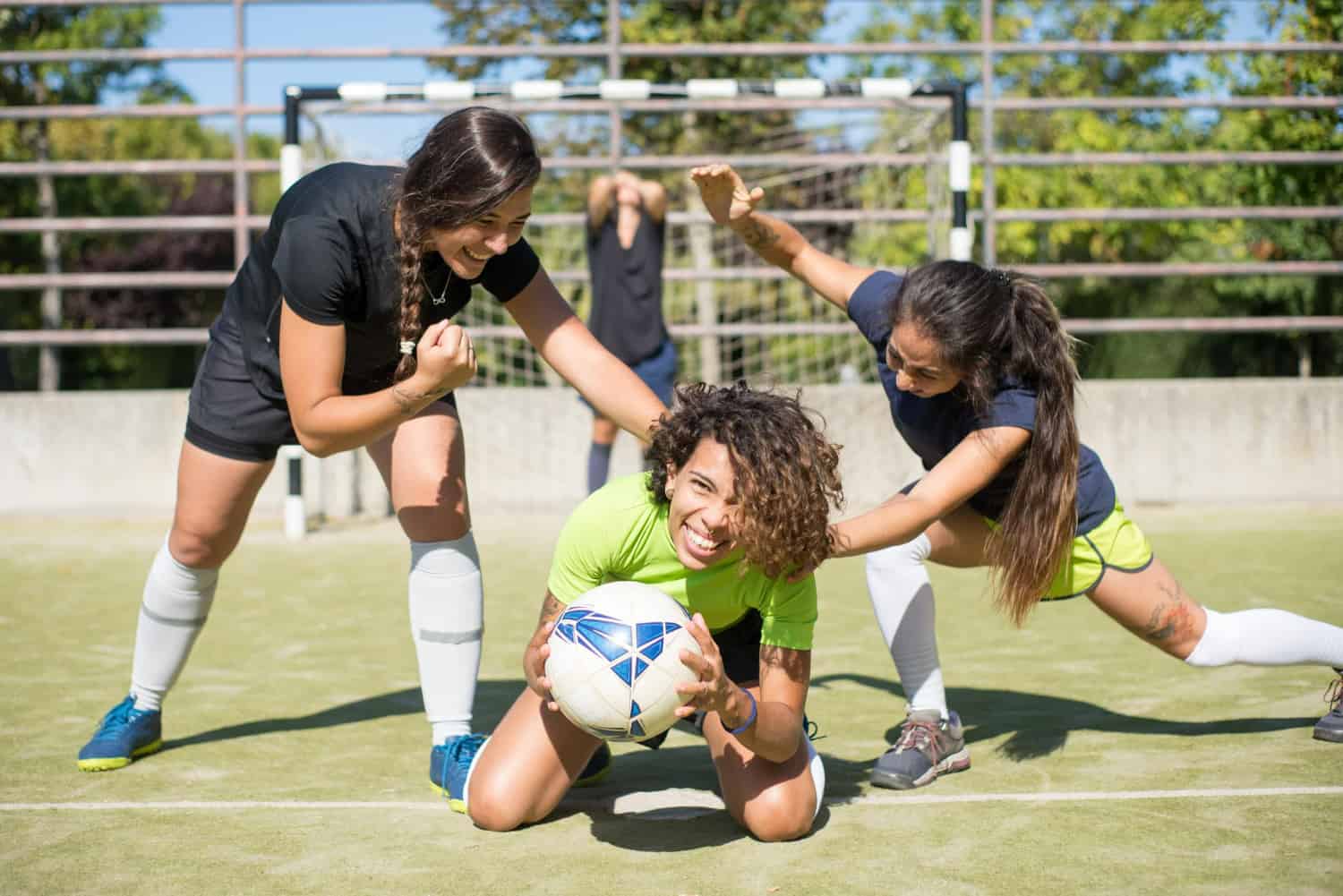 Soccer has long been recognized as a king sport when the number of people watching and participating in training matches exceeds that of other sports around the world. So, it is possible if you want to create your soccer team, and here are some suggested names:
Orange Whirlwind
Boys in Red
The White Lions
Super Mario
The Pink Panthers
The Glory
Jazzy Dads
Flames
Kickoffs
Abyssinian Cats
Golden strikers
Citizens
Ghosts of Sparta
The Crossovers
Mad Dogs
Kicks on Fire
Sharks
Goal Seekers
Goal Killers
Kicks to Glory
Volleyball – Team Names For Sports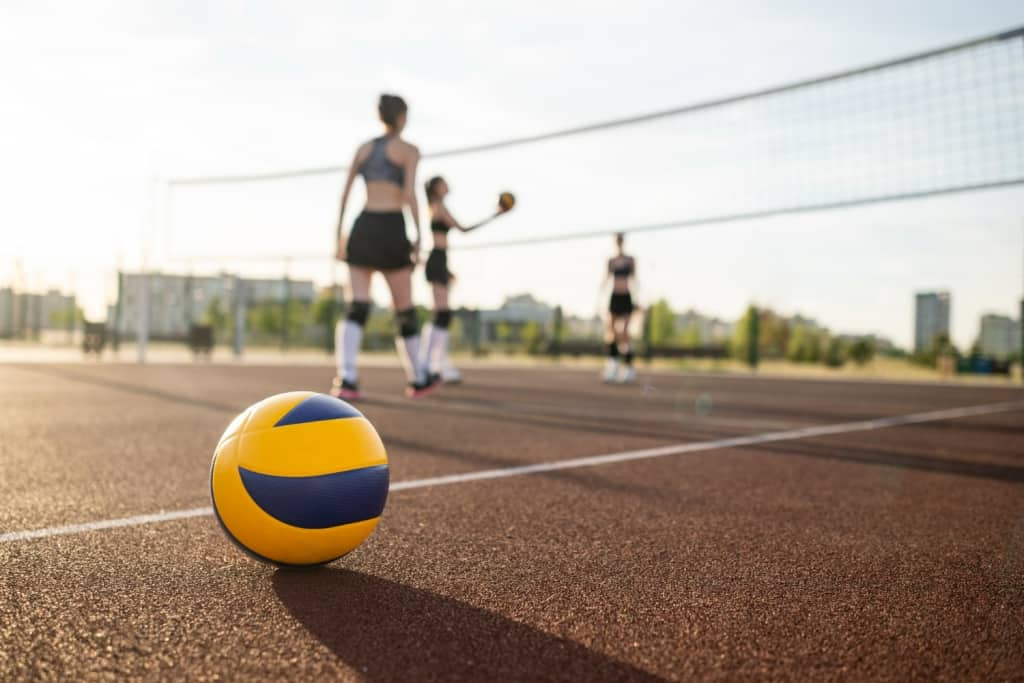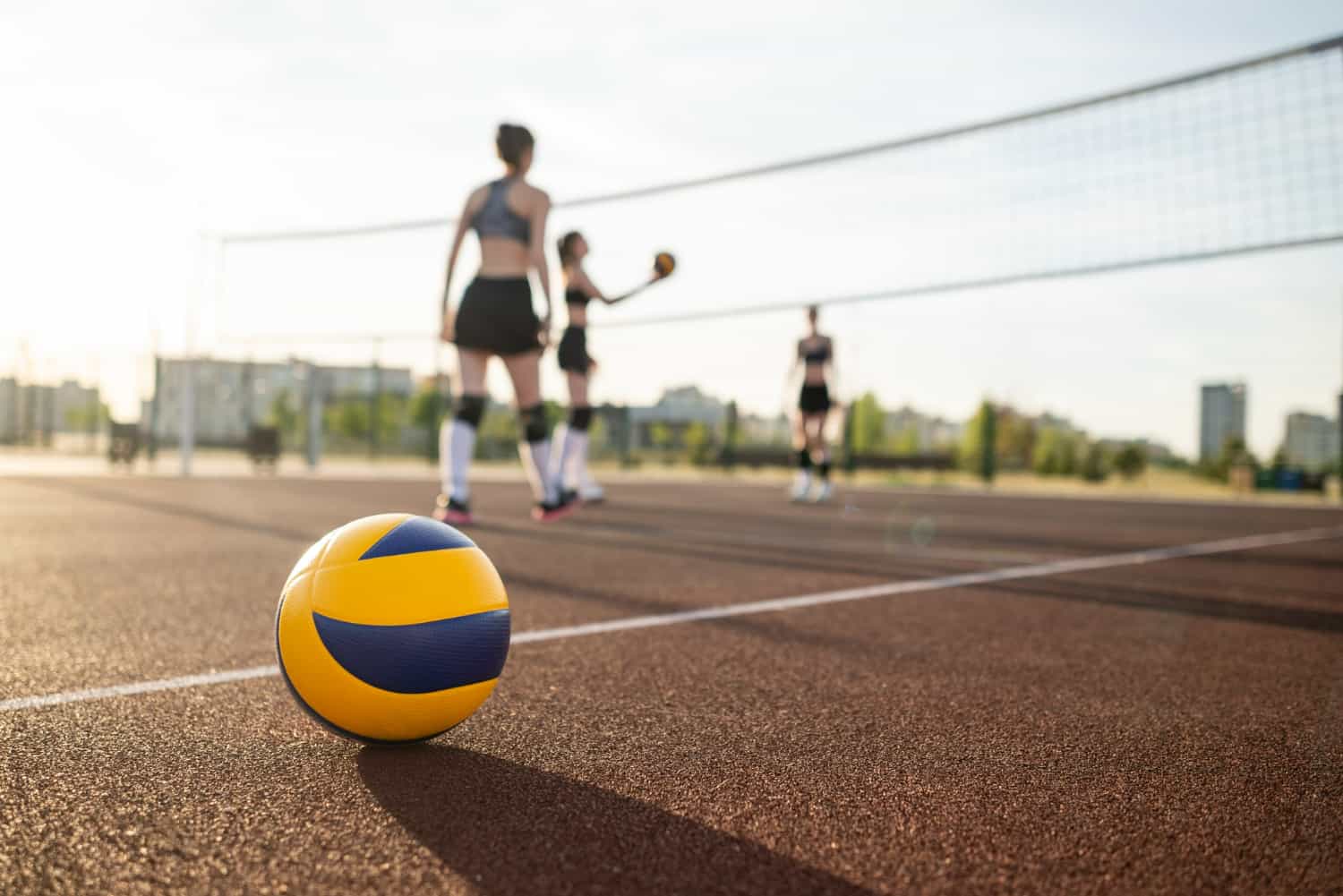 Besides football, volleyball is a sport that always has a strong attraction to the audience, there are fans who do not have to travel far to watch volleyball matches. If you are planning to have a volleyball team, try to refer to the names below:
Wrecking Balls
Volley Devils
Volleyball Divas
The Ballholics
Touch and Hit
The Bullets
Victorious Secrets
Bad Knees
The Villains
Flash
Triple Hits
New Breezes
Hit That
Hot Beaches
Kiss My Hands
Meet and Greet
Volleyball Addicts
Volleyball Nerds
Volleyball Champs
All-Net
Softball Team Names
The Softball Sluggers
The Diamond Divas
The Softball Savages
The Home Run Hitters
The Pitch Perfects
The Fastpitch Flyers
Funniest Hockey Team Names
Puckin' Funks
Ice Holes
The Mighty Drunks
The Zamboners
The Ice Breakers
The Skating Dead
The Stick Handlers
The Hockey Punks
The Blade Runners
The Stick Wielding Maniacs
The Frozen Fingers
The Skating Sh*ts
The Puckin' Idiots
The Biscuit Bandits
The Blue Line Bandits
The Ice-o-Topes
The Stickin' Pucksters
The Penalty Box Heroes
The Icemen Cometh
The Ice Warriors
Team Names For Sports Generator
This spinner wheel of fate will choose for you to name your team. Let's spin! (However, if the name is good or bad, you have to bear it…)
Boys in Black
Eternal Flame
Teddy Bear
Born to be champions
Invisible kick
Golden Dragon
Striped Cats
Venomous Spiders
Amber
Gorillas
Tyrannosaurus Rex
Death's Claw
Fairy kick
Giant Nerds
Magic Shots
Super Shots
Good at moving
No problem
Diamond Flower
Chillax
Is sill not sure how to divide members for teams? Let the Random team generator help you!
Best Sports Team Nicknames
Chicago Bulls (NBA) – "The Windy City"
New England Patriots (NFL) – "The Pats" or "The Flying Elvis"
Golden State Warriors (NBA) – "The Dubs" or "The Dubs Nation"
Pittsburgh Steelers (NFL) – "The Steel Curtain"
Los Angeles Lakers (NBA) – "Showtime" or "Lake Show"
Green Bay Packers (NFL) – "The Pack" or "Titletown"
Dallas Cowboys (NFL) – "America's Team"
Boston Celtics (NBA) – "The Celts" or "Green Team"
New York Yankees (MLB) – "The Bronx Bombers" or "Pinstripes"
Chicago Bears (NFL) – "Monsters of the Midway"
San Francisco 49ers (NFL) – "Niners" or "The Gold Rush"
Miami Heat (NBA) – "The Heatles"
Detroit Red Wings (NHL) – "The Wings" or "Hockeytown"
Philadelphia Eagles (NFL) – "The Birds" or "Fly Eagles Fly"
San Antonio Spurs (NBA) – "The Spurs" or "The Silver and Black"
These are just a few examples, and there are many other fantastic sports team nicknames out there. Each nickname has its unique story and history that adds to the team's legacy and identity.
Best Team Names Starting with A
Avengers
All-Stars
Assassins
Arsenal
Alpha Wolves
Aces
Archangels
Avalanche
Apex Predators
Alpha Squad
Ambassadors
Argonauts
Armada
Anarchy
Aztecs
Astronauts
Atlanteans
Azure Arrows
Apex Archers
Allegiance
9 Tips To Choose Great Team Names For Sports
Coming up with a good name is quite a challenge. It requires the whole team to think and consider some factors because the name will stick with the team in the future, and it is also how the opponents and viewers will impress your team. To choose the perfect name, you can consider the following points:
Take a look at the names currently available
The first thing you need to do is see how the legendary team names were born. Besides, browse through the internet suggestions to see what names or naming trends are in favour. Find out what factors a name chosen by many teams will include. Long or short? Is it associated with animals or colors? etc.
Referring to these before naming will make it easier for your team to find the way!
Think about your audience.
See where the potential audience is going to watch your game. Or you can ask your friends and family what they think a sports team should be named after.
Then list all the ideas you have. Then slowly eliminate the names that are suitable and leave the bright ones.
Play with words creatively
There are countless ways to create memorable, catchy, and meaningful names. You can look at the names of your team members to find a common or compound word or use a word that denotes a memorable moment the team had together. Or combine two words to create a new word. You can also use adjectives and numbers to make the team name more vivid.
Select criteria to easily narrow down the list of names
Continue to bullet point some criteria to narrow down the list of suitable names. The trick is that you can eliminate names that are too long (4 words or more), names that are too similar, names that are too common, and names that are too confusing.
Think about what you want to evoke
There is no sporting event without emotion, from your team, opponents, and fans alike. So what do you want to evoke when others hear your team's name? Will it be fun, trusting, tense, wary, or friendly?
Remember, choosing a name that evokes the right emotions and thoughts will easily win the hearts of people.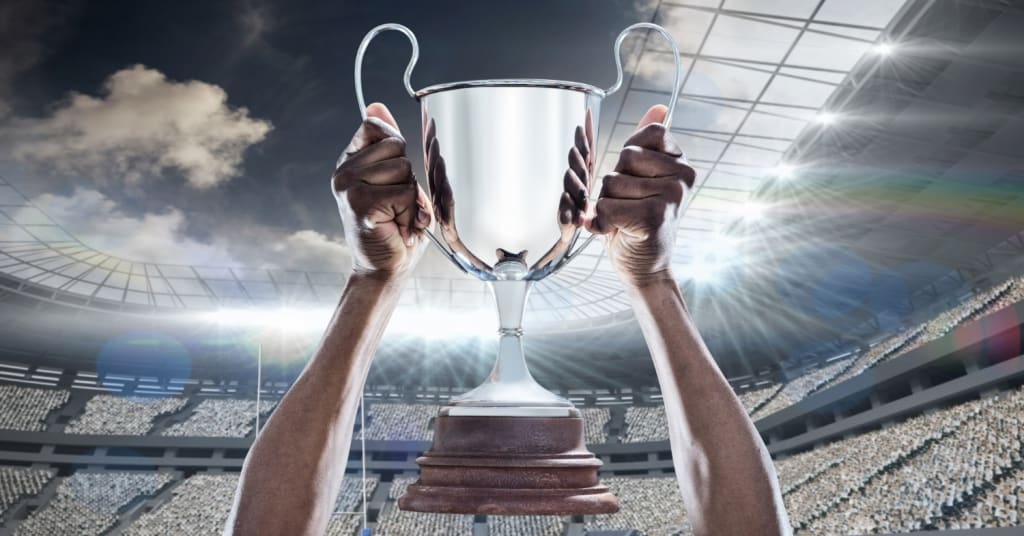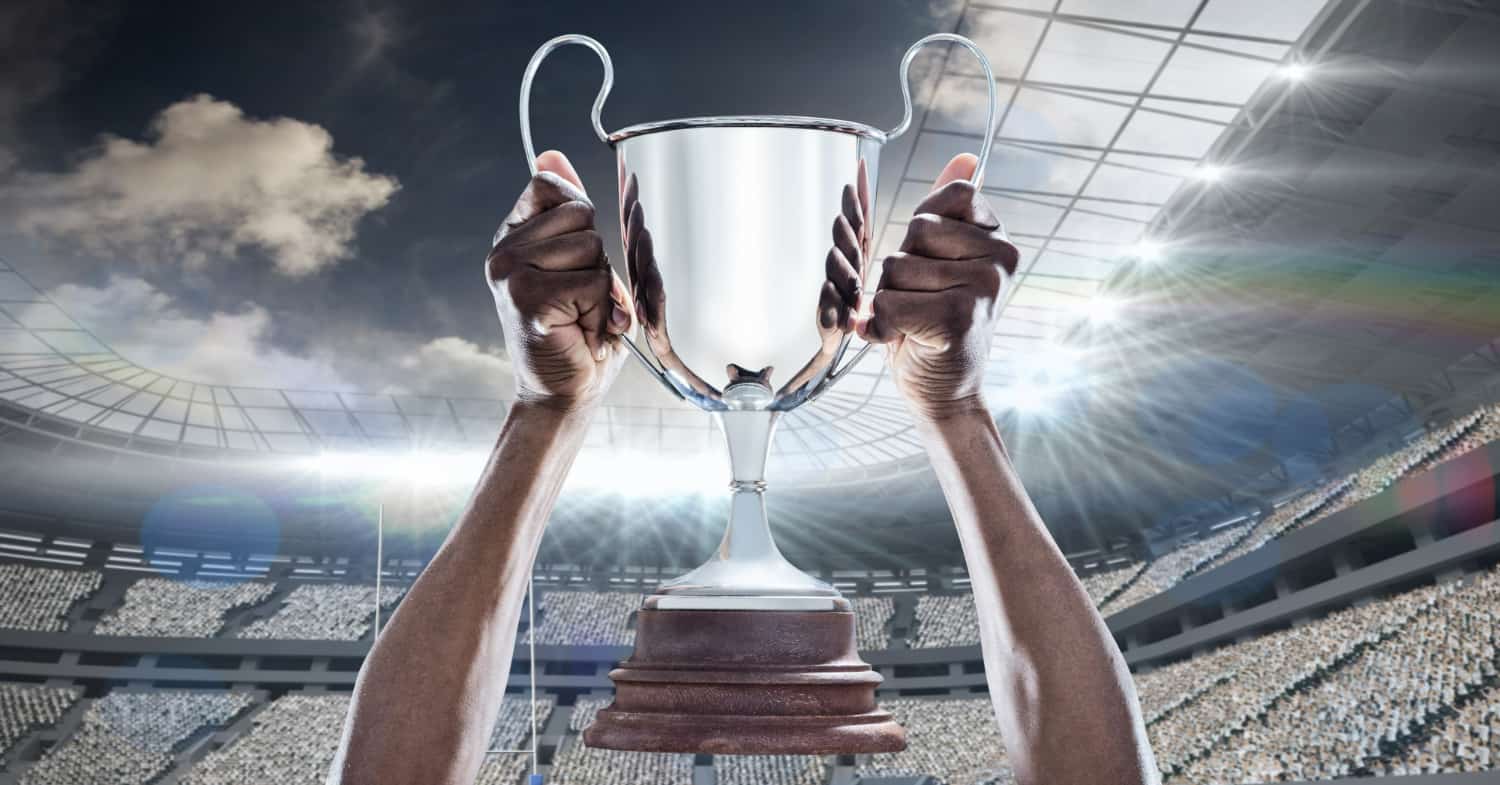 Sports teams names – Make it attractive and catchy
Don't just think about making your name unique and not duplicating it in the market. Think about how people are impressed, find it interesting, and easily remember it.
In addition to the internet, you can refer to or get inspired by the names of famous books or movies. Many sports teams have made use of famous fictional characters in books and movies. This is smart because it makes it easier for these teams to be remembered without too much marketing.
Consider the copyright or legality of the name
Maybe you like a name but another team has used it, or it has been registered for copyright, so you should find out carefully to avoid unnecessary mistakes and violations.
To ensure that your team name does not infringe on existing trademarks, you should always research before using a particular term.
Get feedback on the name.
You create a survey form for people to feedback on the name of the team you choose with questions like, " Does it sound catchy? Is it easy to remember? Is it easy to pronounce? Is it easy to read aloud? Is it easy to write? Do they like it? Etc.
After receiving this feedback, it will be easy to analyze and measure the name's suitability for your team.
Make sure you listen to the whole team.
To think of a good name suitable for the whole team is very difficult. So, to avoid controversy, you can let your team members comment and vote using Online Poll Maker. The majority will choose the final name used and will be completely public.
FAQ
Frequently Asked Questions
---
Got a question on sports team name ideas? We've got answers.
Key Takeaways
The name plays a decisive and extremely important role because it will always be associated with that team throughout its operation. So, you should learn carefully to come up with the right team name to maximize effectiveness in matches as well as advertising and communication campaigns (if any). Importantly, remember the name will speak to your team's identity and you must ensure that your name is unique and impressive.
Hopefully, with 500+ Team names for sports of AhaSlides, you will find your "the one".