In modern life, people are time-starved. Becoming productive under effective time management is the rule to get success. It is why people prefer apps, convenient stores, lifehacks… to make life and work become easier. Among the recently voted 100 best productivity hacks survey, Timeboxing, which involves moving to-do lists into calendars, was ranked the most practical hack. Plus, timeboxing is also one of Elon Musk's favorite methods of time management.
Ready to get started exploring time boxing technique and how to make it? Let's dive in.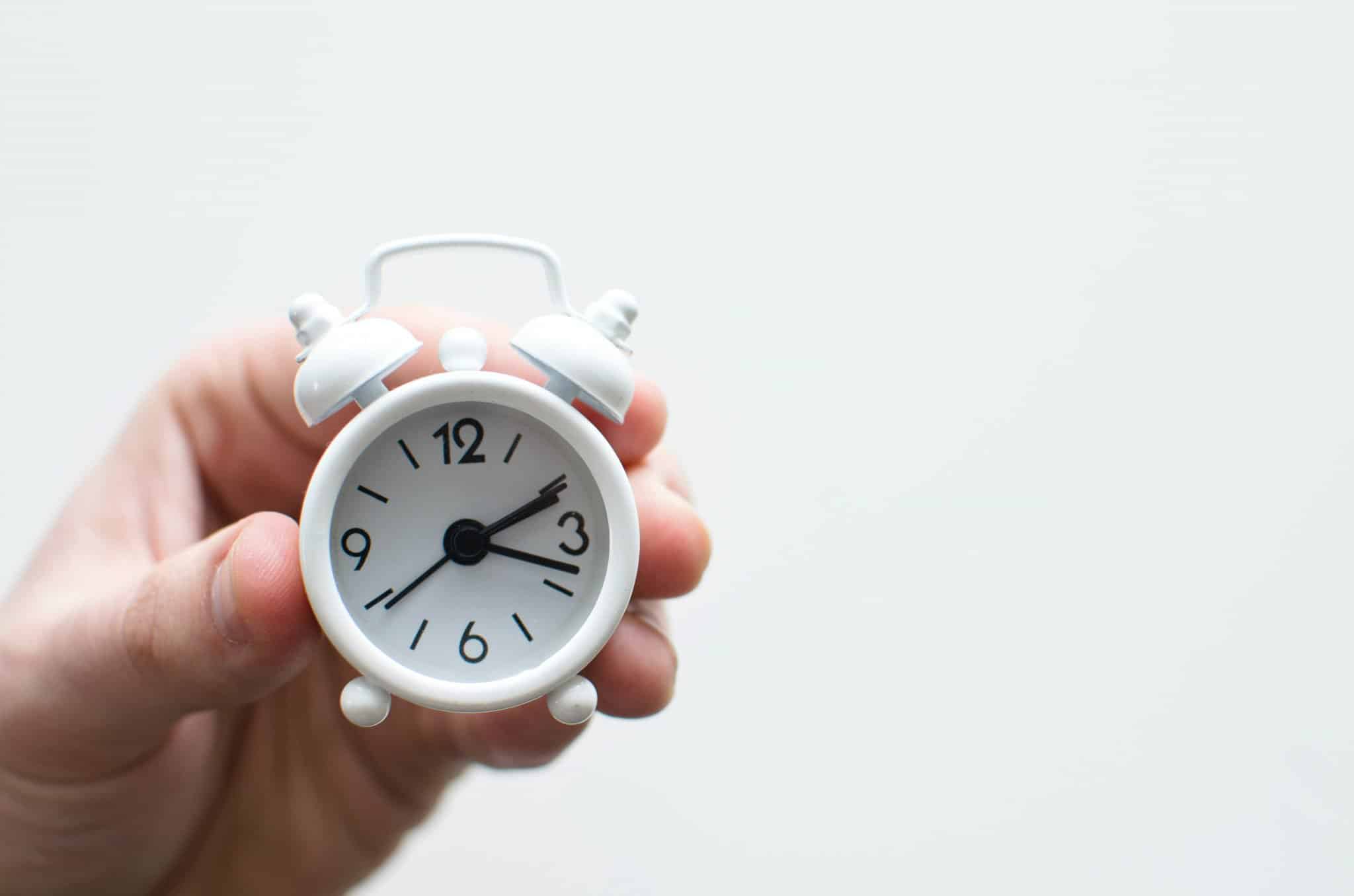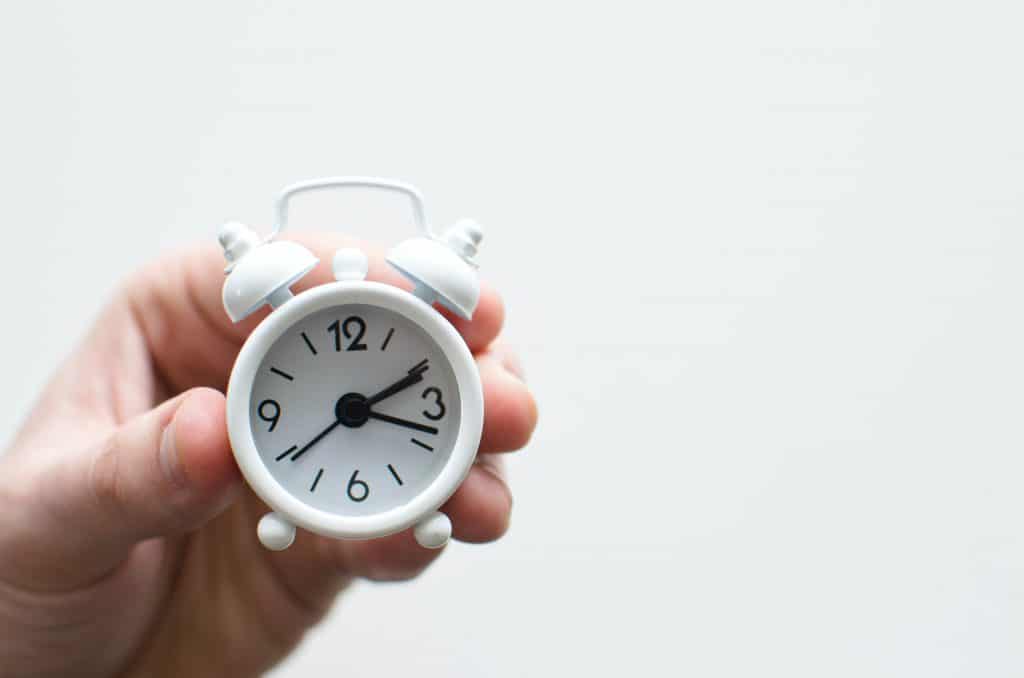 More Engagement Tips with AhaSlides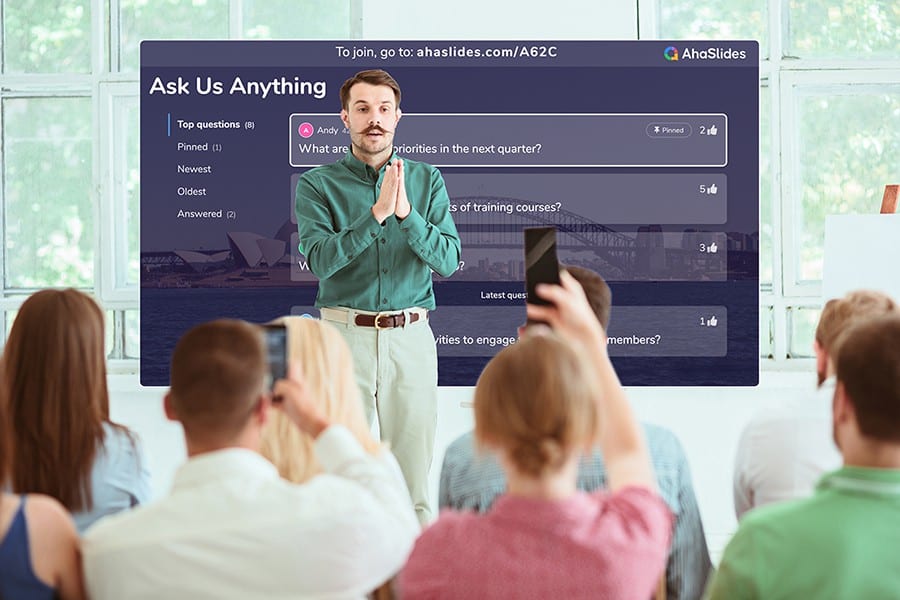 Looking for an engagement tool at work?
Gather your mate by a fun quiz on AhaSlides. Sign up to take free quiz from AhaSlides template library!
🚀 Grab Free Quiz☁️
Overview
| | |
| --- | --- |
| Who invented time boxing technique? | James Martin |
| What famous people use the time boxing technique in their daily life? | Elon Musk and Bill Gates |
Overview of time boxing technique.
What Is Timeboxing Technique?
To define the term time boxing, let's back to the to-do-list. The to-do list has been one of the best techniques to allocate your work productively for decades. People put whatever the task is from simple to difficult into the to-do list. Completing the to-do list constructively needs discipline. Therefore, people need a new toolkit that can help people engage and commit to a time setting for priorities, or urgent tasks and avoid procrastination.
As a result, people gradually translate and schedule to-do lists into visual calendar systems with time and location assigned. The term timeboxing has emerged, for the record, was first introduced by James Martin as agile project management. Timeboxing is a useful time management technique that can help you stick to the plan, meet the deadlines and evaluate the outcomes.
How To Use Time Boxing Technique?
Using time boxing is an efficacy task management strategy, which you can leverage in all aspects of life, study, and work. Commonly, timeboxing is used in agile management, studying, and remaining a habit.
#1. Timeboxing for agile management
Timeboxing is a simple and powerful technique adopted in agile management, one of DSDM's key practices, to control and handle projects successfully and follow the strict time framework of every event. Project leaders allocate a timebox, literally, a fixed time period for each task delivered.
The timebox of the daily scrum will be different from the timebox of retrospectives or time box of the sprint, or the timebox of kick-off and etc… For example, the daily scrum timebox is usually set within 15 minutes per day for quick team updates. Moreover, sprint retrospectives set a timebox of a three-hour time limit for a one-month sprint for team inspection of project progress and improvement.
#2. Timeboxing for studying
A timebox for your daily learning and researching tasks is important for students or researchers to earn the best achievements. You can block off a particular time in your calendar to check your progress. For example, set a timebox of a 5-minute break after every 45 minutes of studying. Or setting a 1-hour timebox for learning a new language with a start of reading, writing, speaking, or listening.
#3. Timeboxing for daily life
Work-life balance is what most people are trying to achieve and remaining good habits like doing exercises or reading a book seems more difficult as people have their hands full with different issues. However, with strict timebox training, a good habit is possible. For example, if you follow a timeboxing technique spending 30 minutes at 21:30 every day to meditate at home before going to bed will help to release your pressure and clear your mind.
What are The Benefits of Time Boxing Technique?
There are five benefits of Time boxing technique that you can see obviously.
#1. Helping you stay focused
Yes, the huge benefit of timeboxing is to keep you focused on being result-driven and avoiding distractions. With timebox management, you have time limited to work on your task, so you are motivated to finish your duty on time. You can also use the Pomodoro Technique to manage this technique effectively. This is also a time management tactic that implies working for timed divisions followed by a short break. 25 minutes seems nothing big, but if you don't allow your interruption to take your eyes off the ball, you'll be astonished at how much you can achieve in this period of time.
#2. Controlling your time
There are 24 hours a day and there are only you who decide how to make use of it smartly. With timeboxing techniques, you are given a chance to proactively allocate time given on each task on your own. You will feel that you are controlling your time clearly when you start and finish the task and move to another on time.
#3. Enhancing productivity
Sure, timeboxing help enhance the quality of work. The secret of productivity is that people can be achieving a goal with more efficacy in the shortest time and with limited resources. Applying disciplined timeboxing can free us of Parkinson's law by setting a reasonable, limited time limit for a task and adhering to it. The advantages of any efficiency or task management techniques are difficult to accurately address, but they are unquestionably substantial.
#4. Boosting motivation
Once you are consistent with your control and measurable success, you will find it extremely pleasant and even addictive. After reviewing the whole process, you have become more aware of how the time should be allocated to each task at hand, this will stimulate you to perform better the next time and also assist you to construct a more suitable approach for the upcoming project. As long as you figure out why you failed to do a task that you were supposed to, you know what you have to improve.
How To-Do The Time Boxing Technique?
After learning on the Time Boxing technique, let's learn how to create your timeboxing for your upcoming project or daily activities in the five following steps:
#1. Choose a system or app that will help you timeboxing
In the very first step, it is important to choose a suitable tool to apply the timeboxing technique. Time boxing tools can be time boxing apps that give you comprehensive instruction on how to set up a plan, create a time management framework, block your tasks… or simply a laptop calendar.
#2. Defining your to-do list
Don't forget to start your timeboxing with a list of all tasks you have to accomplish from trivial to very important. Depending on your priorities, divide your todos with different labels or categorize similar tasks together so that you can keep track easily. Thus, you are likely avoiding time-consuming by refocusing your attention on a new task of a completely different category.
#3. Setting a timebox
In timeboxing, a timeboxing notion is a must-step to get work done on time. For the record, it is also called time blocking, which is simply the involvement of setting aside time for specific tasks in each block of your day. Take the Backlog refinement meeting as an instance, it is not required of setting an official timebox, but it doesn't mean the team leader doesn't take it seriously. Timebox Backlog refinement meetings can ensure that all the team members collaborate and engage all the time.
Initiating 10-minute timebox for kick-off and introduction
Blocking 15-minute timebox or more per Product Backlog item to be examined
Finalling 5-minute timebox for summary
#4. Setting a timer
While adding blocks to your calendar can help you get a better overall picture, it won't automatically help you get more done in fewer hours. Setting a timer on your laptop after you've assigned a time to each task. Setting a timer and appointing a deadline for each box, on the other hand, will be incredibly beneficial. This will keep you updated on the schedule during which you're starting to work and when you'll need to keep moving on to the next task. Setting aside time for each task will help ensure that no other projects are left unfinished.
#5. Sticking to your calendar
There is a time you may encounter struggles of starting a new task. But don't allow yourself to give up and try to attach to your initial planning.  Until the timer goes off, at which point you can review and analyze your results and make changes for the next time. The key to this technique is to believe in your initial planning and avoid changing it as much as possible during processing. If you are going to make any changes, do so straightforwardly on the calendar so you can assess your progress at the end of the day.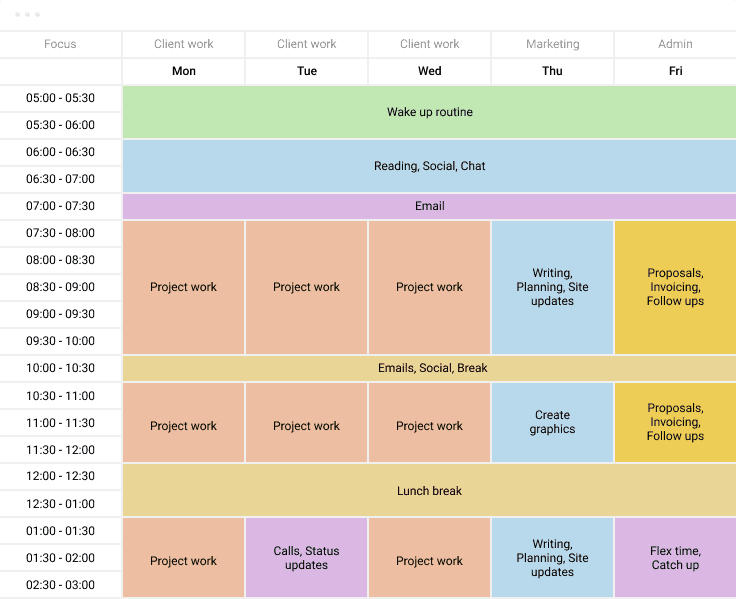 7 Tips To Master Timeboxing for best results.
#1. Allocate time block reasonably
#2. Don't Allow Any Interruptions
#4. Update What Actually Happened
#6. Give yourself an interval break
#7. Evaluate progress frequently
Time Boxing Technique – The Rewards
Now that you have your way to accomplish your task on time and earn achievements every day, it is time to congratulate what you have been trying consistently for so long. Giving yourself a small gift like a break, a vacation off the beaten track, buying new clothes, or enjoying me-time at home is a good way to encourage you to work harder and continue following your principles and disciplines, and of course, a new timeboxing calendar.
Tips: If you need to quickly decide your reward each time you achieve your goal, let's spin the Spinner Wheel of Prizes for having fun.
Timeboxing accomplishment reward AhaSlides spinner wheel.
The Bottom Line
It is understandable that Harvard Business Review recognized Time boxing technique as one of the most powerful methods to improve productivity. You may have heard it a thousand times before: work smarter, not harder. The world is changing so fast, and so do you. Improving yourself or you will be left behind. Learning how to make you become a highly productive person is necessary for a better life.
There are also many lifehacks that you can learn besides time boxing technique; For Example: Using presentation software to perform your work more impressively and move one step ahead of your career. AhaSlides is the ultimate live presentation tool for educators, professionals, learners, and businessmen… which definitely tackles your problems faster, more effectively, and more efficiently.