So, the big 3-0 is just around the corner, huh?
Turning 30, or any age is a big deal – it helps you reflect on your past years and welcome the upcoming years with an open heart.
Time to turn up the excitement and celebrate your thirties in stars and dazzles!✨🎉
Get yourself ready because this blog post will be filled with the coolest and most unforgettable 30th birthday ideas only! No matter your style, whether it's for him or for her, we've got you covered.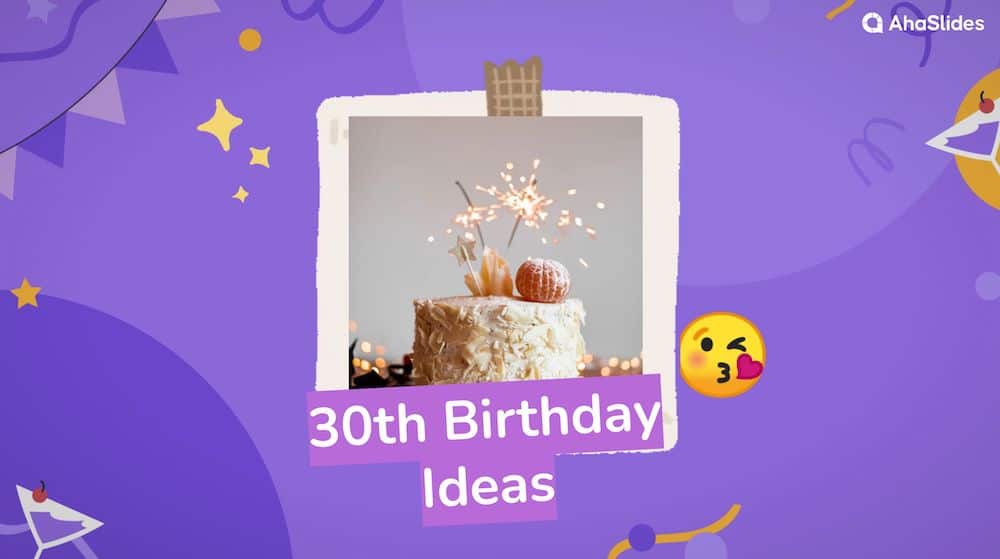 Table of Contents:

Make Your Own Quiz and Host it Live.
Free quizzes whenever and wherever you need them. Spark smiles, elicit engagement!
Get started for free
30th Birthday Ideas for Him & Her
Go for an outdoor adventure
What's your vibe when you kick it in the great wide open? If your answer is absolutely vibing then these outdoor 30th birthday ideas are matches made in heaven:
#1. Hiking – Research local trails ranging from easy to more challenging based on your fitness level. Get your friends and family together to pack a picnic lunch and enjoy it on the way.
#2. Mountain biking – Rent bikes and helmets, and pick scenic trails with varying terrain with friends. Shredding gnarly mountain bike trails at breakneck speeds always gets the adrenaline pumping. Fuel up afterwards at a brewpub.
#3. Rock climbing – Check out indoor climbing gyms offering classes for all experience levels, then go for a real rock climbing session at your nearby mountain. The thrill of conquering nature is what it's all about!
#4. Paintball – Launch an ALL-DAY paintball war to unleash competitive spirits. The ensuing tales of glory and betrayal will fuel birthday stories for years to come.
#5. Canoeing/kayaking – Paddle down calm waters while jamming tunes on a kayaking or canoeing trip. Taking it easy has its perks too with scenery this breathtaking.
#6. Backpacking overnight – A special 30th birthday calls for a special 2-day night trip for adventure lovers. Bring your tent and camping equipment then make yourself comfortable either alone or with your buddies over grilled food, cooled beers and a breath-taking view from the night sky🌌
Host a game night
A game night indoor along with snacks, drinks and a birthday cake is a guaranteed recipe for 30th birthday party success🎉
First, start off with an ice-breaking quiz about you – let everyone compete on who knows you better.
Use AhaSlides to prepare the quiz with ease – it's super easy. Players can play it on their phones, and the results will be displayed on the Leaderboard.
You can get a small gift for the winner to appreciate how well they know about you🔥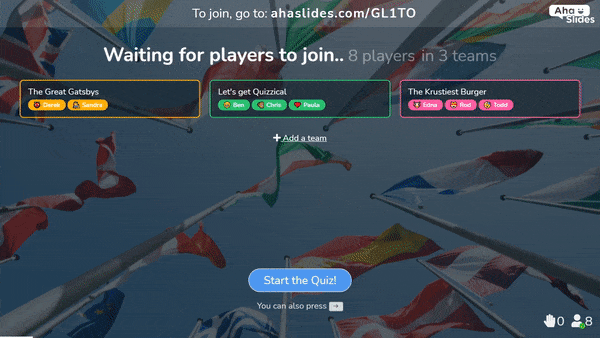 Then, prepare some board game classics like Scrabble, Monopoly and Risk which never get old and are suitable for all ages!
Board games galore mean all-nighters filled with laughs and cheating accusations.
If it's an adult night, then ridiculous rounds of Cards Against Humanity will keep the laughs coming.
Try new hobbies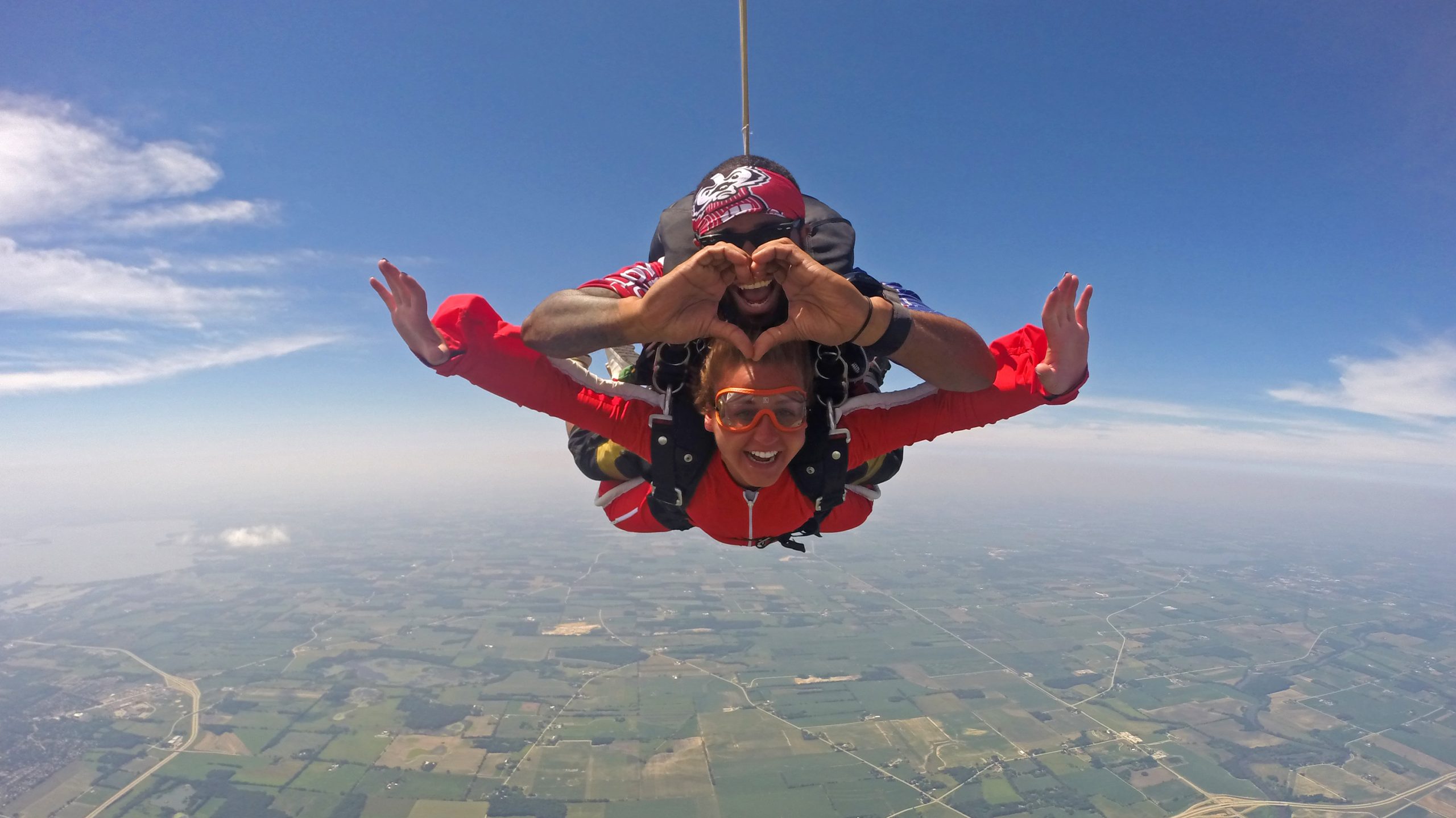 Marks your 30th age milestone by trying out something new – something bold, something daring, something you've always wanted to try but NEVER at the right time. Here are some 30th birthday ideas we suggest:
#7. Skydiving – Wanna soar to new heights? Taking the plunge in a tandem jump is a rush like no other – there's just something different and deliberate about leaving all your stress behind and just taking a leap. Just don't look down!
#8. Scuba-diving – Dive deep to unlock mysteries of the aquatic realm and probably befriend a shark/dolphin. Who knows what sea creatures will cross your path on an open water certification weekend?
#9. Surfing – Tough to get those waves down pat🏄? A private lesson on glassy seas ensures you'll be shredding with the best of 'em. It's also a nice excuse to book a flight to the beach and sip on margaritas under the glistening sunshine.
#10. Photography – Unleash your inner STEVEN SPIELBERG with tips on composition, lighting and developing an artistic eye. Shooting landscapes, pets or the kids brings hours of fun.
#11. Pottery – Get creative rolling clay between fingertips. When that wheel spins, your vases, mugs or funky gnomes creation come to delight. Just watch those drying hands – ouch!
#12. Mixology – Pouring libations becomes an art behind the bar. After sampling concoctions, guests may need a ride! Knowing how to throw a PARTY is a crucial life skill for extroverts.
Have a night out with friends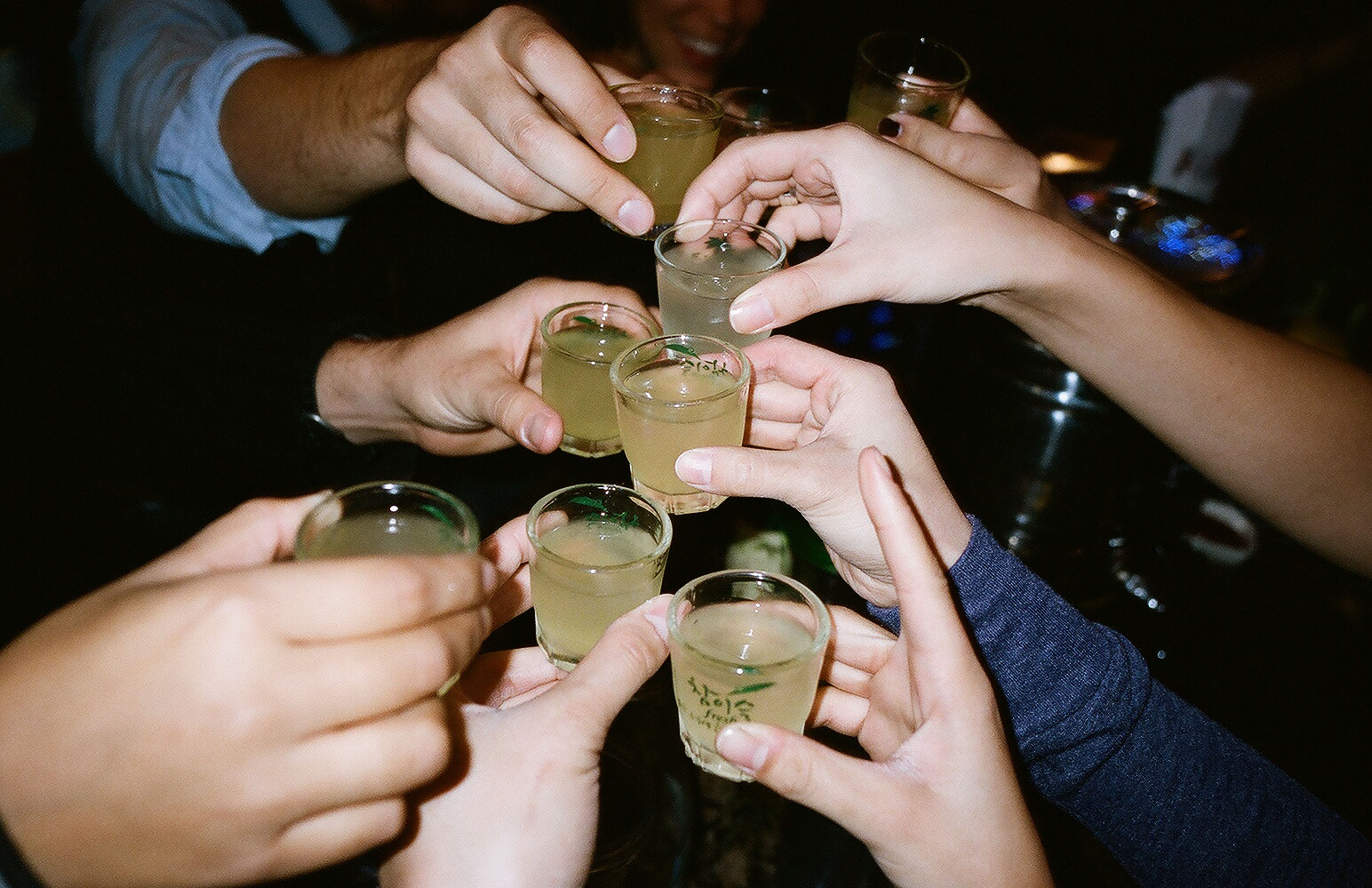 Celebrate your landmark birthday can't possibly go wrong with friends by your side. See all the cool places you can go to here:
#13. Favourite Restaurant – Nothing says celebration like noshing at your go-to hotspot, Italian restaurant or high-end sushi place. Make a confirmation list of who's gonna come, then reserve a table in advance to ensure waiting for hours outside won't be your fate.
#14. Drinks – Pub crawl or hop between local breweries, start at a neighbourhood bar for cocktails and appetisers before heading to a dance club to bust those dance moves you've been practising on Just Dance. Go big or go home, so chuck those booze in an unapologetic manner.
#15. Comedy Club – Rolling in the aisle laughing is a fun 30th birthday guaranteed. Search lineups for up-and-coming or famous comedians, or just go with the flow to see what you'll discover.
#16. Sporting Event – Cheer your home NBA, MLB, or soccer team to victory along with your homies is a cool way to celebrate this new age. Don't forget to purchase food and drinks, as cheering and shouting will wear you off pretty quickly.
#17. Casino – Time to test what lady luck brings on the tables. Who knows, she might be by your side as a special treatment for the birthday girl/boy.
Go indoors in case of bad weather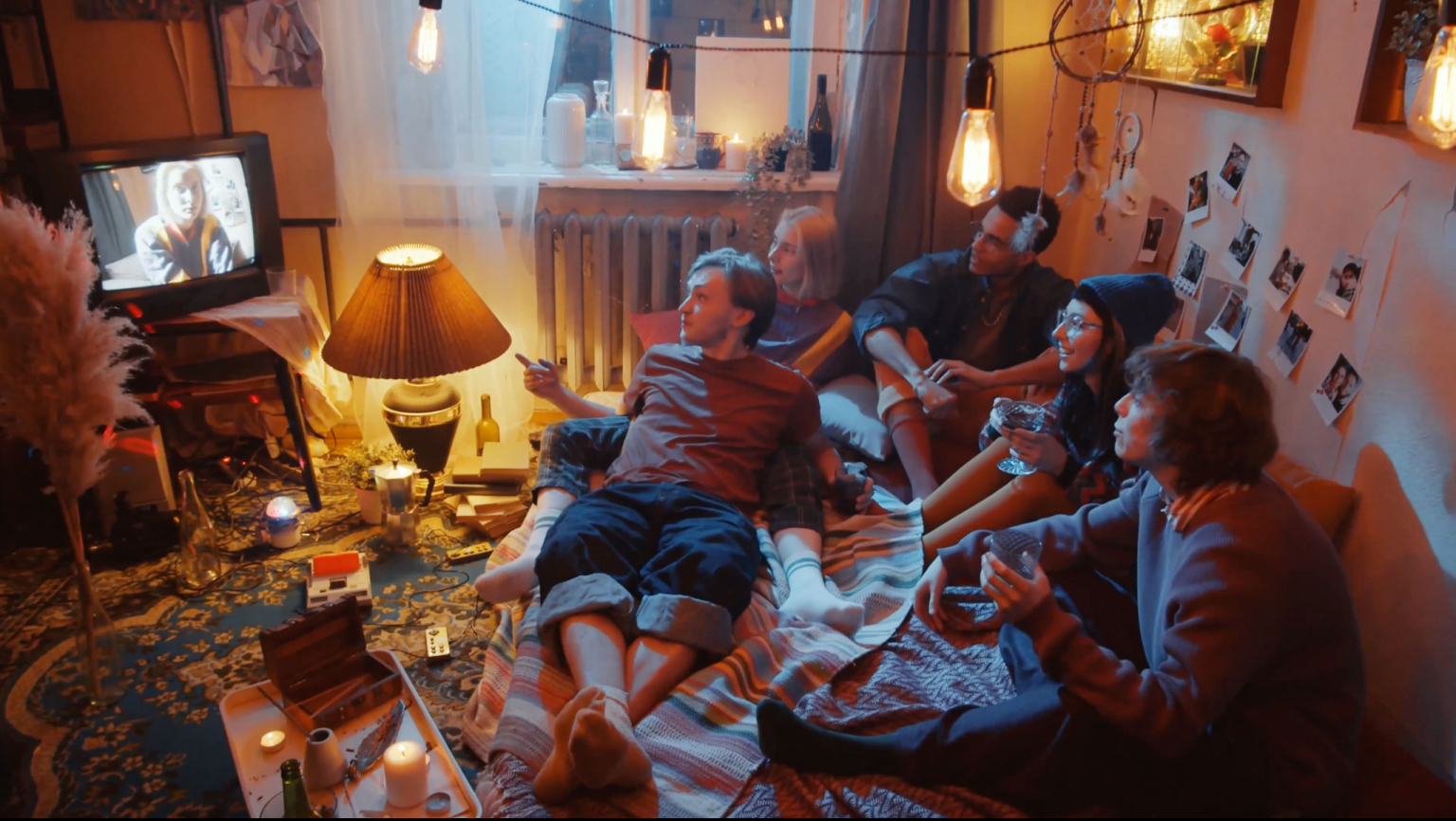 If the weather is unpredictable where you live, it's best to organise your event indoors to dodge any unwanted scenario. Some 30th birthday ideas to consider can be:
#18. Karaoke night – Set up a machine at home and pass the microphone. Passing a new age means singing to your heart's content and jamming with your friends and families in a plethora of genres, from K-pop to hip-hop.
#19. Home theatre – Flick through flicks while chucking buttery popcorn never goes out of style. Just spare the carpet from spilled slushies!
#20. Escape room – Search for a fun escape room for your groups. Solving puzzles in a themed room and making some feisty arguments are for thrill-seekers who want a night no one will forget.
#21. Arcade games – Relive the fun of teenagers by going to an arcade game. The modern facility will let you play so many diverse games you would probably get lost in the maze of VR, Mario Kart, bumper car chase, and dance machine!
#22. Hit the mall – Look and feel fabulous when you browse through the latest clothes collection. It's your special day, so do yourself a favour and welcome the next age with something outrageously fabulous, even if it's a light-up unicorn PJ🦄
#23. Slumber party – When was the last time you had a slumber party with your friends before everyone's been hit by the daily hustle and bustle? The 30th is a nice excuse to relive the experience of pillow fights, gossiping, browsing through the Cosmopolitan again and homemade spa day.
Plan a weekend getaway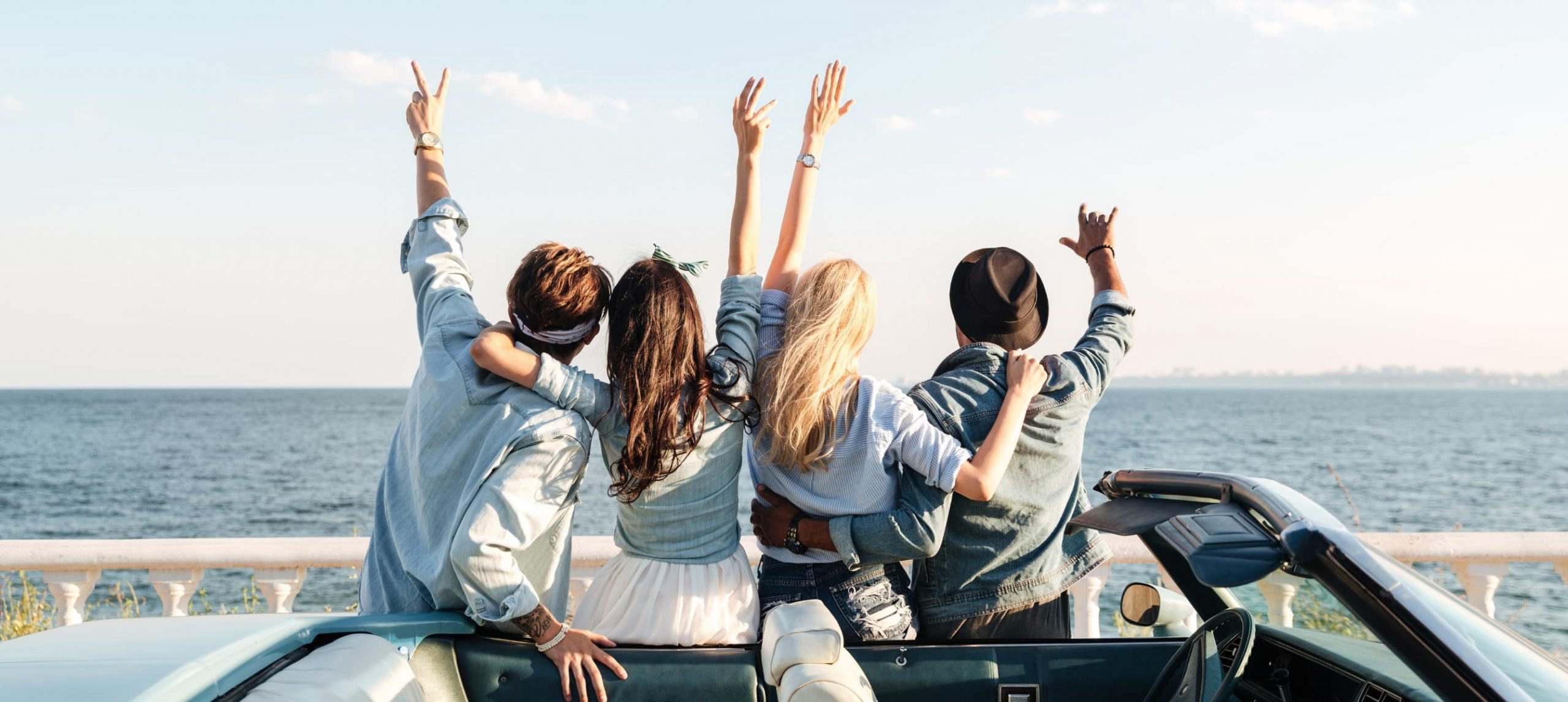 A weekend getaway is exactly what you need to relieve the stress from adult life. Here are some 30th birthday ideas you should try:
#24. Nearby city – If you're a city girl/boy, going to a nearby city has a lot of great perks. Scout hip places bursting with boutiques, street art and tasty eats 'til your belt busts before hitting there, and make sure you stay in the downtown area even if it's equivalent to bad traffic.
#25. Staycation – See your city through different lenses with a full tourist bucket list. You might discover fantastic things you've never discovered before. Rent a hotel room far from your current place for a fresher experience.
#26. Beach house rental – Scan charming rentals nestled on windswept dunes. Plan beach bonfires, kayaking, fishing and relaxing over stunning shore views. Honestly, if your 30th birthday doesn't happen on the beach, what are you doing?
#27. National park – Cue the Instagram angles under vast evergreen caverns. Hike scenic trails, spot wildlife and stargaze around a campfire under big skies. Nature does wonders, isn't it?
Frequently Asked Questions
Is 30 a special birthday?
Yes, turning 30 can be considered a special birthday, as it feels like crossing into a new decade of life and adulthood.
How can I enjoy my 30th birthday?
Your 30th birthday will be enjoyable when you're surrounded by your loved ones. Don't dwell on ageing and celebrate small moments with an open mind. Pamper your whole self through thoughtful activities that bring out a better you, and lastly, eat a delicious cake!
Why turning 30 is the best?
Turning 30 is better since you have accumulated more wisdom, survived your 20s – relationships, careers, relocations and learned lessons from mistakes.
What symbolises 30th birthday?
Pearls are spherical gemstones that symbolise wisdom, experience and quality. They represent the value one has gained in their first 30 years.