The Clothing Style Quiz will help you discover what perfect outfit your personality represents!
What is my style quiz? Looking for a perfect outfit? Clothing is how you present yourself to the world, especially when communicating with each other in a hurry. Determining the right fashion style is the key to making you more confident and comfortable.
| | |
| --- | --- |
| What Should I Wear to a Wedding? | tuxedos and formal dresses |
| Which MBTI likes fashion? | ENFPs and INFPs |
| What Should I Wear to a Funeral? | Black Clothing |
Table of Contents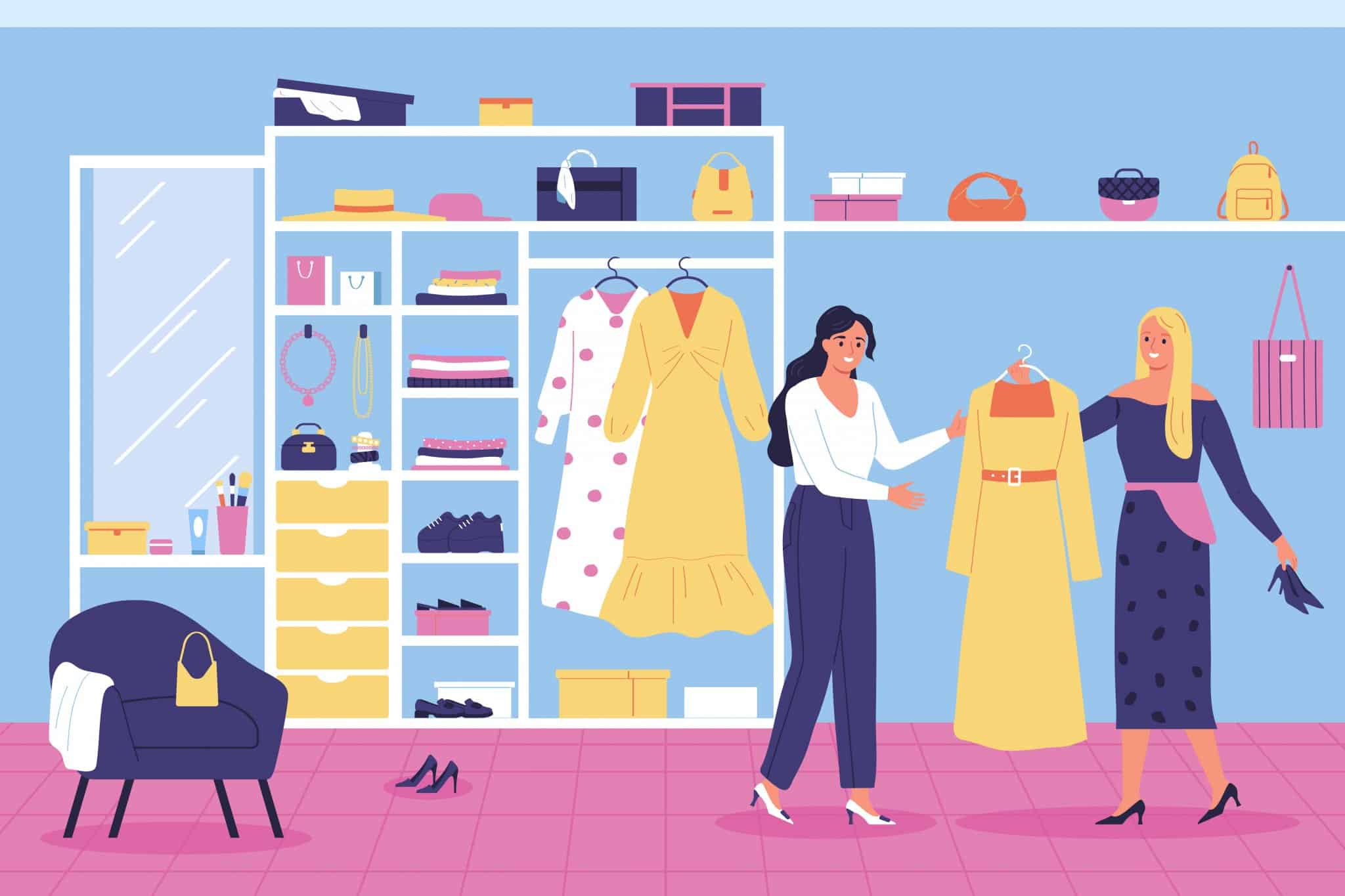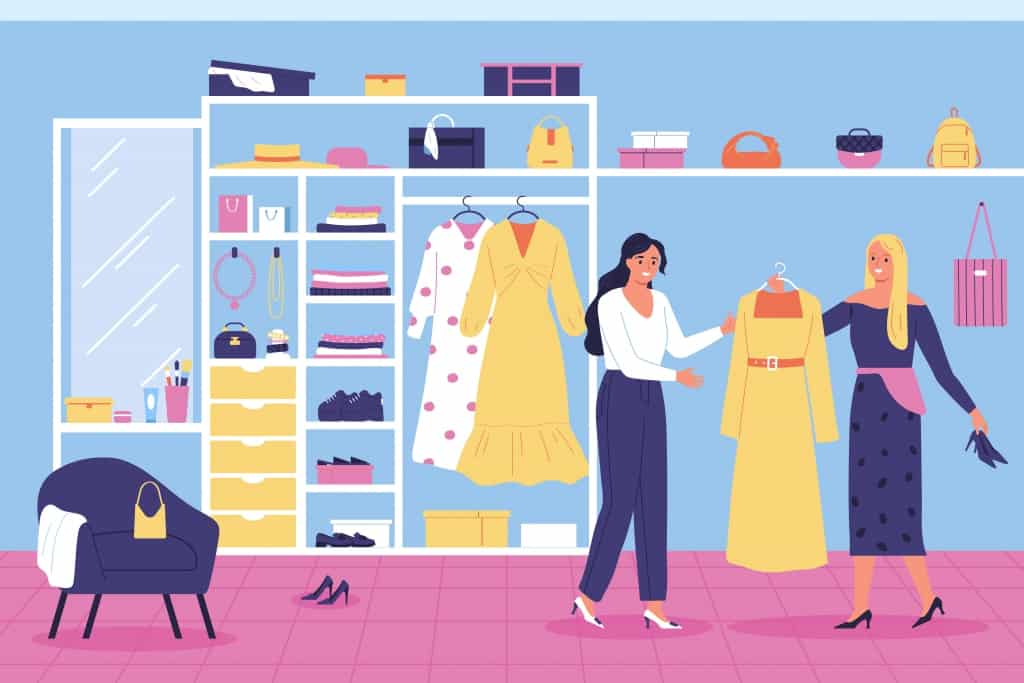 Try Other Wheels
AhaSlides have so many other pre-formatted wheels to discover. 👇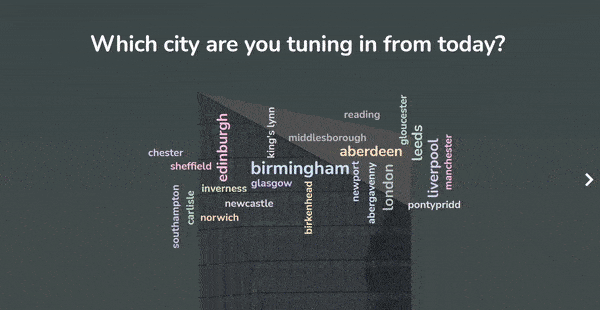 Start in seconds.
Add more funs with the best free spinner wheel available on all AhaSlides presentations, ready to share with your crowd!
🚀 Grab Free Quiz☁️
What is A Clothing Style Quiz?
The Clothing Style Quiz is a quiz that focuses on helping you determine your fashion style, thereby choosing the right clothes. The quiz will categorize by clothing type, colour, material, accessories, and sometimes lifestyle. From there, the overall results will predict which style suits you best.
Try out the best Clothing Style Quiz Generator below 👇
Take a Clothing Style Quiz to Define Your Unique Style!
1. When shopping for clothes, what do you usually look for?
A. The outfit is simple, not fussy but shows elegance and luxury
B. You prefer elegant, well-dressed clothes
C. You are attracted by clothes with bright colors and liberal designs
D. You love the unique, the more unique the better.
E. You do not have high requirements, as long as it is suitable and helps to enhance your figure
2. When do you spend the most time choosing clothes?
A. Going to weddings or big events
B. Hanging out with friends
C. Going on a trip
D. When going on a date with someone
E. Going for a job interview
3. What accessories can't be missing when choosing clothes?
A. A pearl bracelet/necklace.
B. A tie and an elegant wristwatch.
C. A dynamic, youthful sneaker.
D. Unique sunglasses.
E. Power heels give you the confidence to walk.
4. On weekends, what do you usually like to wear?
A. Minimalist style dresses and small accessories.
B. Casual pants and shirt, sometimes swapped out with a short-sleeved shirt or T-shirt.
C. Choose a 2-string shirt with comfortable shorts and combine it with a thin, liberal, and cardigan.
D. Mix & match unique and beautiful items in the wardrobe; maybe ripped jeans with a bomber jacket and a pair of youthful sneakers.
E. Leather jacket with a pair of skinny jeans that are very dynamic, impressing everyone around.
5. What do you do when you spot someone wearing the same outfit as you?
A. Oh, that's horrible but fortunately this has never happened to me because I always mix my own clothes. If this happens, I will change up something like earrings or add a thin scarf that I usually carry in my bag to highlight.
B. I only wore this suit today and will never wear it again.
C. I don't care because it's a very common thing.
D. I'll move away and pretend I don't see.
E. I will pay close attention to the person who is wearing the same clothes as me and compare myself to those who are better dressed.
6. What clothes do you feel most confident in?
A. The dress is graceful and soft.
B. Sweater or cardigan jacket.
C. Swimwear or bikini.
D. The most stylish, trendy clothes.
E. Shirt, T-shirt combined with jeans.
7. What color of clothes do you usually like the most?
A. Preferably white.
B. Blue color
C. Warm colors like yellow, red, and pink
D. A solid black color tone
E. Neutral colors
8. What shoes will you usually choose to wear every day?
A. Flip-flops
B. Slip-on shoes
C. High heels
D. Flat shoes
E. Sneakers
9. What do you usually like to do on your days off?
A. Have a romantic vacation
B. Join a sport game
C. Immerse yourself in the bustling, bustling crowds
D. Stay at home and host an intimate meal
E. Stay home and enjoy alone time
How Many Styles Of Clothing Are There?
Still, struggling with your dressing style? Then the answer is the majority of the Clothing style quiz will say what your fashion style may be appropriate, as well as introduces you to today's most popular fashion styles.
If you choose mostly answer A – Timeless Classic Style
You will not be arbitrary with looseness, especially in dress and fashion. Therefore, you are always aiming for a simple but sophisticated and impressive fashion style. Each outfit you wear must always ensure the harmony of materials, designs, and each stitches.
If your answer is mostly B – Minimalism Style
Through this style, you will see that you are a person who attracts others with simplicity, courtesy, and elegance. You always want to appear neat, well-groomed, and dress politely, but no less personality.
Your answers are mostly C – Hippie Style
This fashion style also speaks to your personality, you are a very active person, like the bustle, and never sit still. You always choose for yourself costumes with bright colors, a bit liberal, free and bold.
The answers you choose are mostly E – Normcore Style
Normcore means the desire to express a distinct personality through simple things. Normcore style towards simple and never-out-of-fashion outfits such as polo shirts, t-shirts, jeans, blazers, loafers, and sneakers. It prioritizes simplicity, convenience, and comfortable.
The answers you choose are mostly D – You are fashion
No matter what outfit you wear, you can confidently show off your personality "It's me – because that's me". You are a person who likes to be unique, has a penchant for breaking fashion, and always wants to have your own way. With the ingenuity in dressing, the seemingly unrelated items create an impressive whole.
Are these styles still not meeting your needs? Want more fashion choices? Use our Fashion Style Wheel to try on over 20+ styles.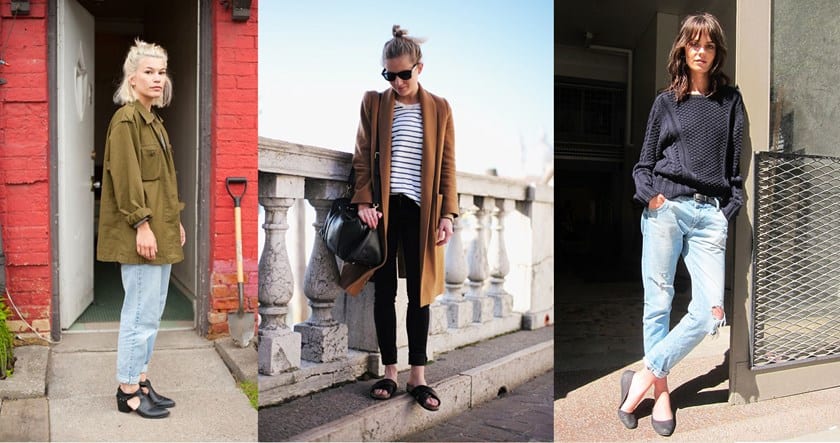 Figuring Out My Style by Clothing Style Quiz
What style of clothes should I wear? Defining a fashion style is a challenge. However, you can do the following 4 steps to make your own style, prepare your wardrobe and choose your clothes more easily.
Know your body shape. There are 4 basic shapes: hourglass, rectangular, pear, and apple shape. Determining your body shape helps you choose the right outfit style and avoid common mistakes in coordination.
Find inspiration. If you are still "stuck" in fashion concepts, inspiration is an important step to start your journey. Instagram and Pinterest are two channels that provide endless and trendy fashion photos.
Or you can start by trying a random item to refresh your outfit by using our spinner wheel!
Choose the right colour. The colour of the outfit can enhance the body's advantages or, on the contrary, be the "culprit" to reveal the unbeautiful parts of the body. You should determine skin pigmentation and consider factors such as light and space to choose the right outfit colour.
Confidence. Confidence sets you apart from others no matter what you wear. Those clothes are your own, not someone else's copy. You can just go for very basic styles but still, be completely attractive.