Are you ready to replace negative thoughts, feelings, and change your life? It is much simpler than you think. A good thing starts with thinking positively. All you have to do is get up early, drink a glass of water, smile and remind yourself with these positive daily affirmations for positive thinking.
Do you have concerns regarding your future life and career? Are you fatigued from overthinking? You can benefit from the following quotes. In this blog, we recommend 30+ daily affirmations positive thinking for self-care as well as how to implement them into your thoughts and daily habits.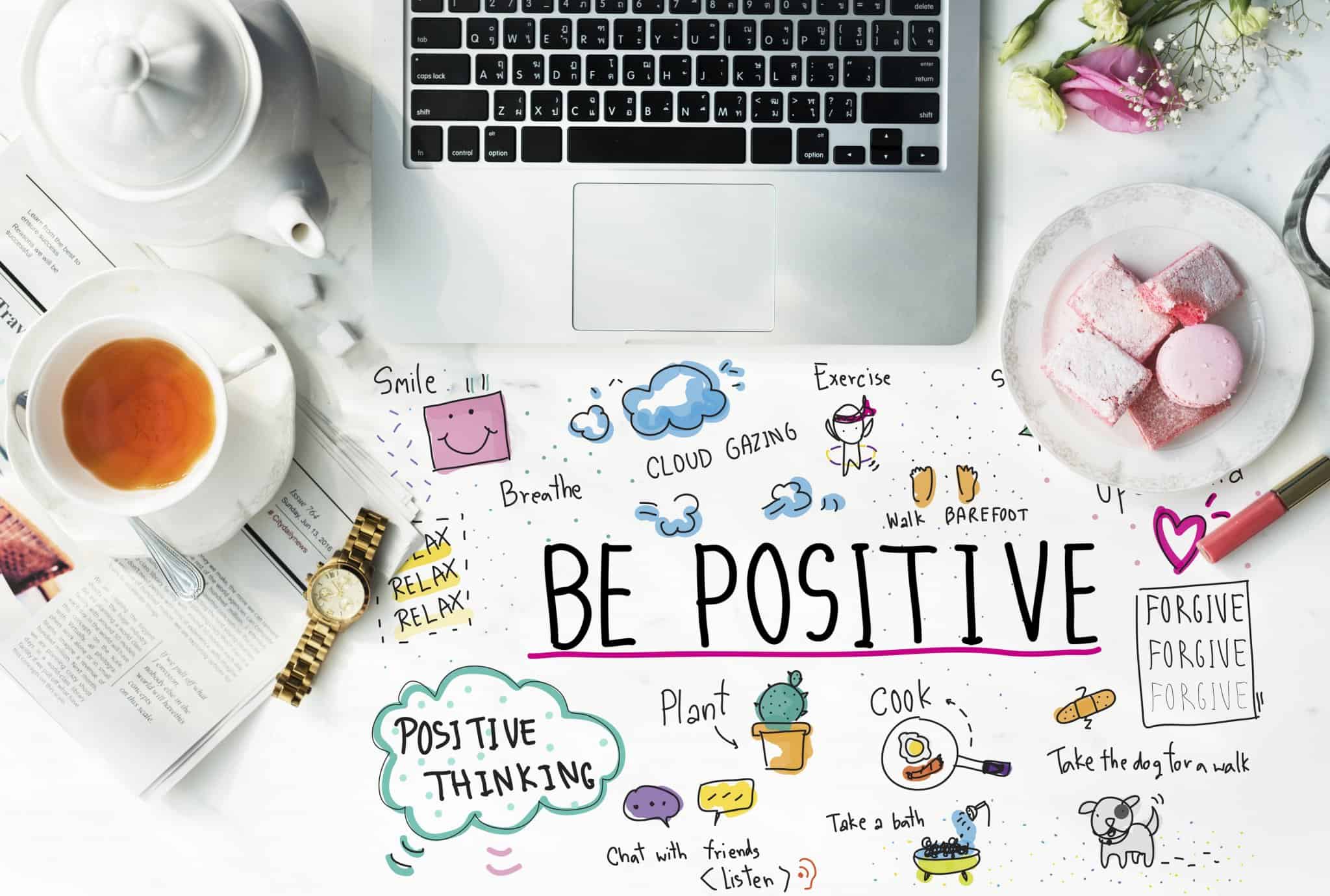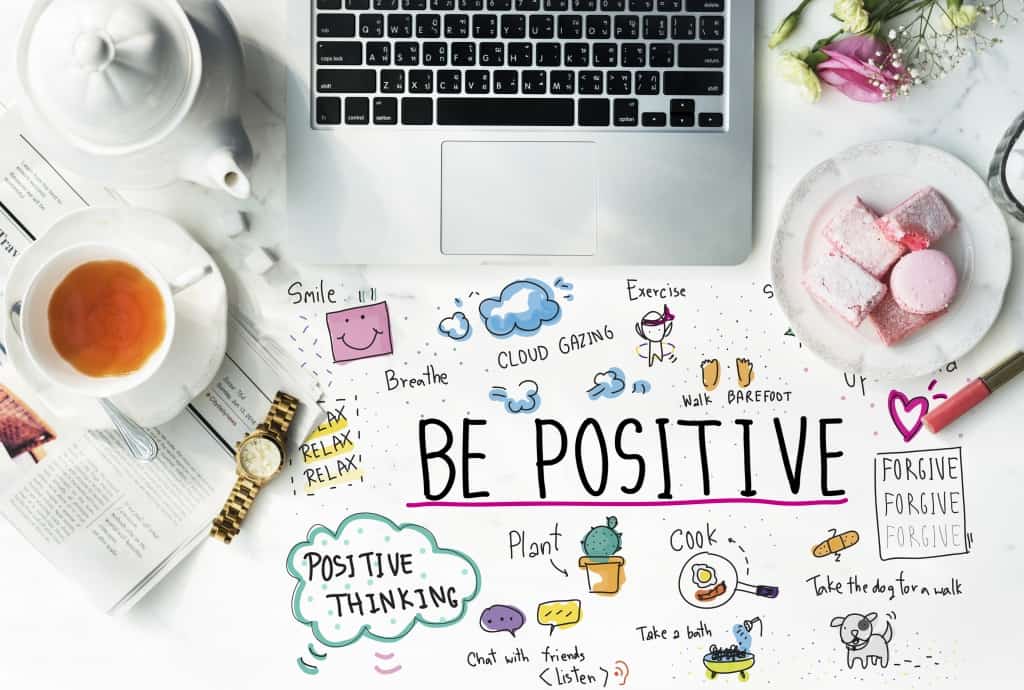 Table of Contents:
What are Exactly Affirmations for Positive Thinking?
You've probably heard of affirmations, especially if you're interested in growth and well-being. They are a technique for decreasing habitual negative thoughts into positive ones. Positive Affirmations are declared that can help you create a positive mental attitude and improve your mental fitness.
Affirmations for positive thinking simply a reminder to nudge you to believe that everyday will be better, that drive you to live better. More importantly, they are powerful tools for reshaping your mindset and outlook on life.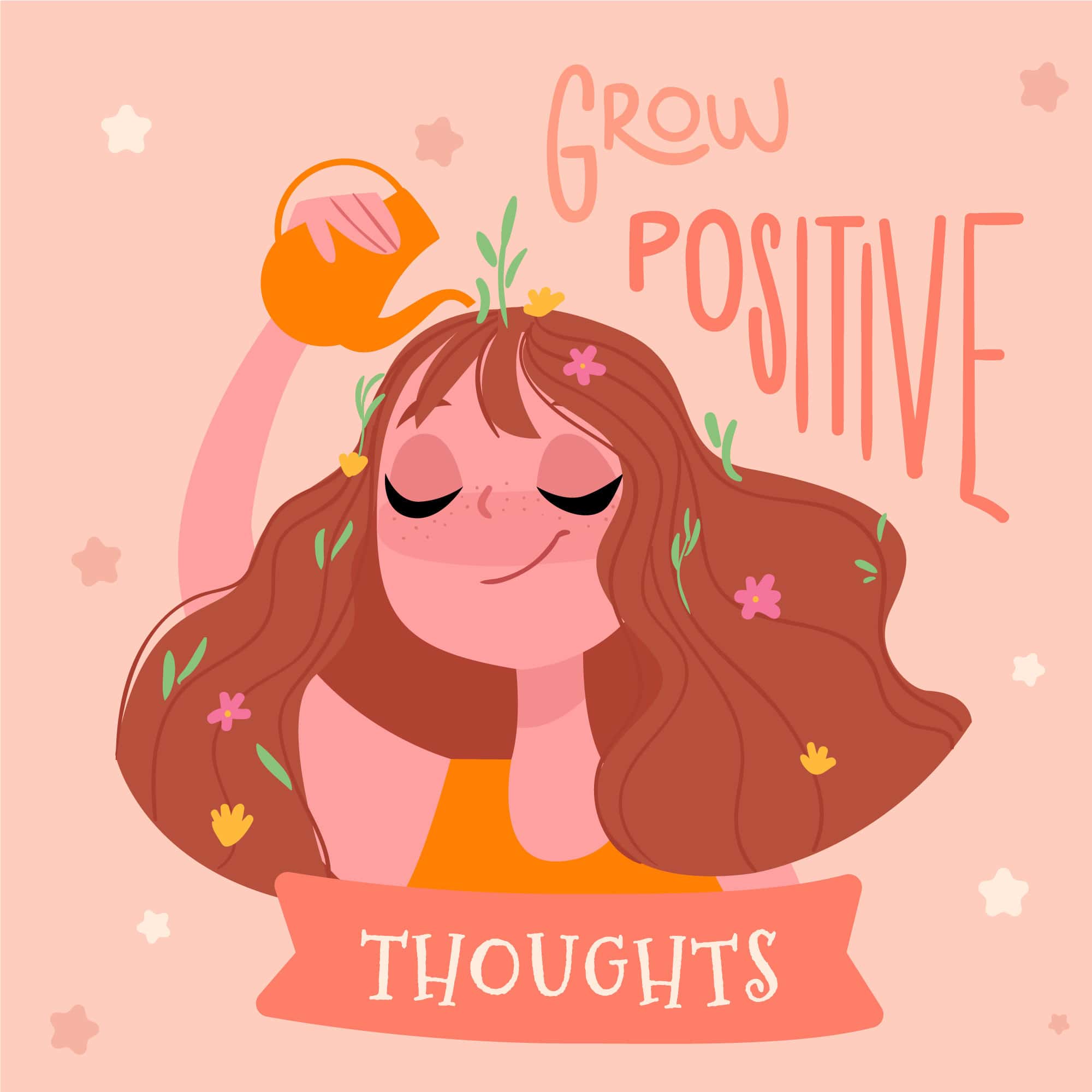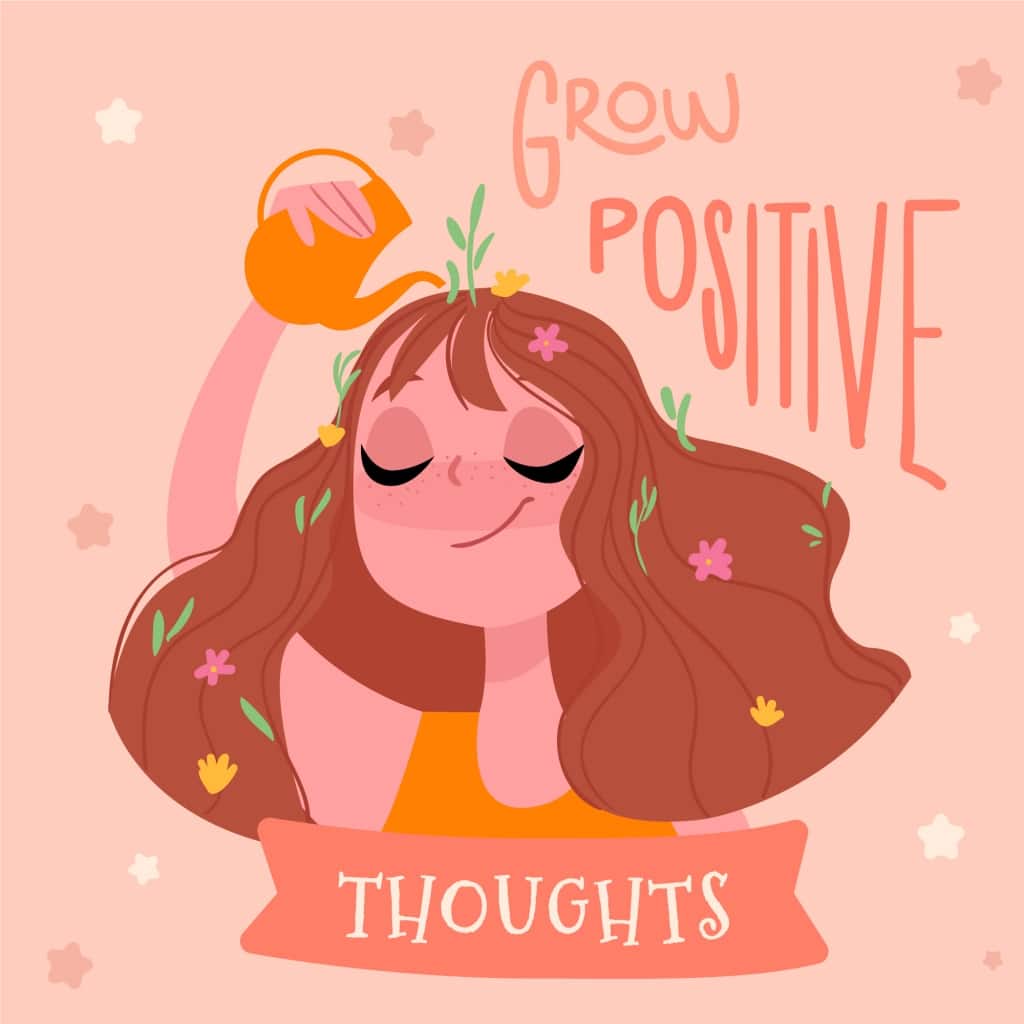 30+ Daily Affirmations for Positive Thinking to Improve Your Life
It is time to read out loud these beautiful affirmations for positive thinking.
Mental Health Affirmations: "I am worthy"
2. I love and accept myself as I am.
4. You are loved just for being who you are, just for existing. – Ram Dass
6. I am courageous and confident.
7. The secret of attraction is to love yourself – Deepak Chopra
8. I am the greatest. I said that even before I knew I was. – Muhammad Ali
9. I only compare myself with myself
10. I deserve all good things in my life.
Mental Health Affirmations: "I can overcome"
11. I can surmount any stressful situation.
12. I am in the right place at the right time, doing the right thing. – Louise Hay
13. Conscious breathing is my anchor. – Thích Nhất Hạnh
14. Who you are inside is what helps you make and do everything in life. – Fred Rogers
15. Nothing can dim the light that shines from within. – Maya Angelou
16. Happiness is a choice, and today I choose to be happy.
17. I am in control of my feelings
18. The past is the past, and my past doesn't dictate my future.
19. There are nothing to stop me achieving my dream.
20. I am doing better today than yesterday.
21. We must accept finite disappointment, but never lose infinite hope. – Martin Luther King Jr
22. My thoughts don't control me. I control my thoughts.
Positive Affirmations for Over Thinking
23. It's ok to make mistakes
24. I will not worry about things I cannot control.
25. My personal boundaries are important, and I'm allowed to express my needs to others.
26. Life doesn't have to be perfect to be beautiful.
28. I make the right choices.
29. Failure is necessary to succeed.
31. Setbacks are opportunities to learn and grow.
32. I do my best, and my best is enough.
How to
Incorporate Daily Affirmations for Positive Thinking Into Your Life?
Our mind works in a magical way. Your thoughts and beliefs affect how you behave and, in turn, create your reality. The well-known book of "Secret" also mentions this concept. Positive affirmations for positive thinking to attract positive energy.
To incorporate daily affirmations for positive thinking into your life needs a process. Thus, practice the techniques listed below daily to improve your behaviors and thoughts and change your life forever!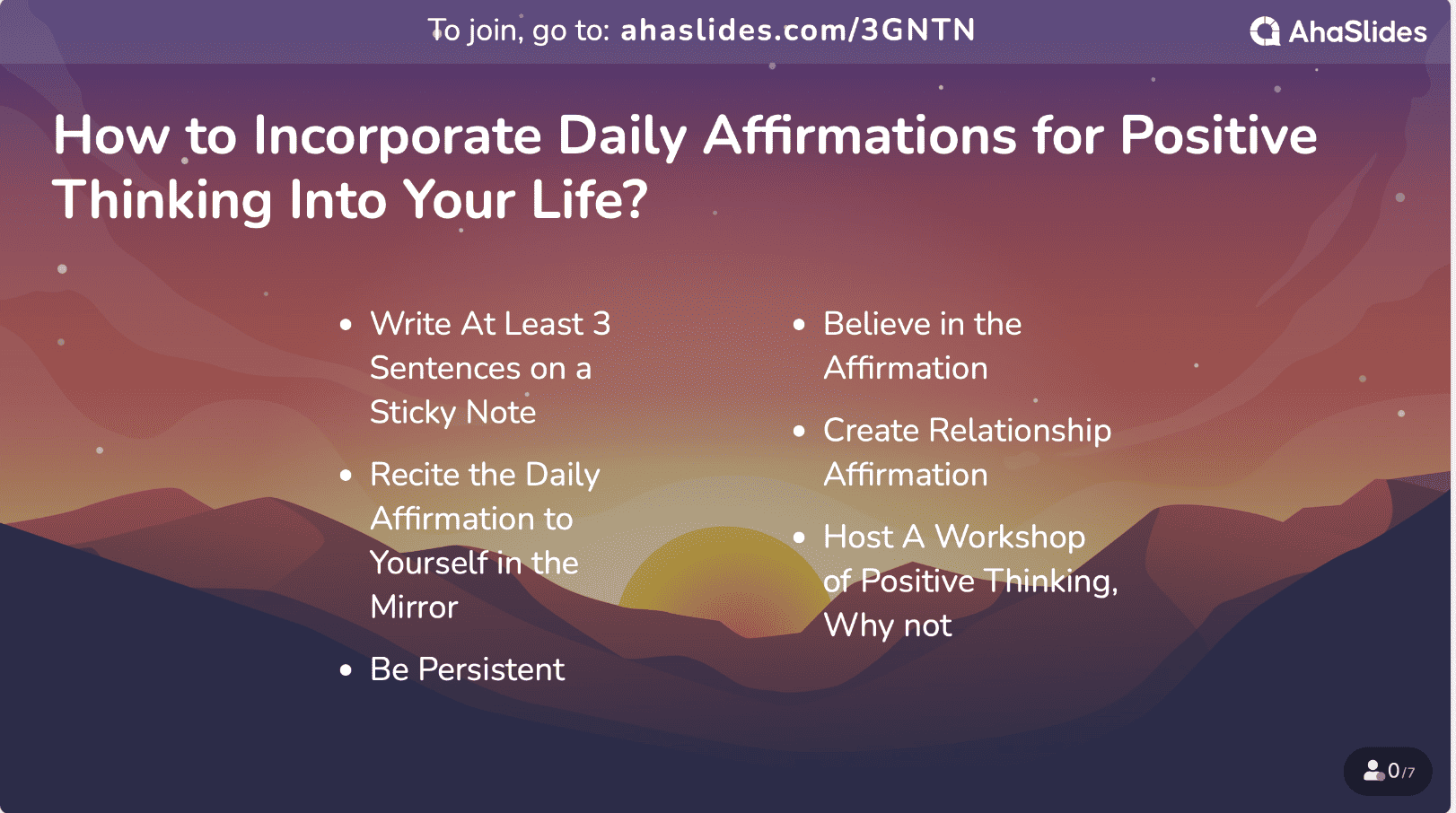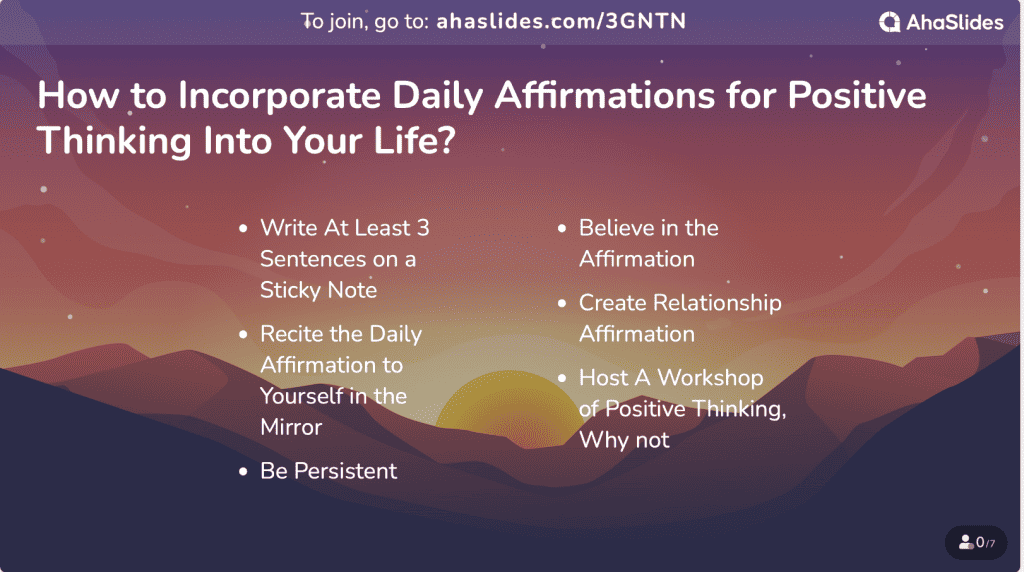 1. Write At Least 3 Sentences on a Sticky Note
Put a few phrases where you'll see them most often. Pick a couple that best express your mood. It might be a desk or a refrigerator. We incentivizes placing it on the back of your phone so you can see it anytime, anywhere.
2. Recite the Daily Affirmation to Yourself in the Mirror
When performing this, it's crucial to smile while observing yourself in the mirror. Smiling and speaking encouraging words will make you feel better. Speaking in the morning can give you the energy you need for a long day. You must rid yourself of anguish, negativity, and negativity before going to sleep.
3. Be Persistent
Maxwell Maltz wrote a book called "Psycho Cybernetics, A New Way to Get More Living Out of Life". We need at least 21 days to form a habit and 90 days to create a new life. You will become more self-assured and optimistic if you use these words consistently over time.
More Tips from Experts
If you still have some anxiety, that's totally normal. Thus, there are more tips to help you on think positively.
Believe in the Affirmation
Each morning, immediately upon rising, choose a handful and speak them aloud or write them down. This will set the tone for your day and get you started on the right path. Remember, the more you believe in the affirmation, the more powerful it will be!
Create Relationship Affirmation
And don't just talk to yourself. Tell your loved ones too to build relationship affirmation. We encourages relationship affirmation. It can play a crucial role in developing emotional closeness, forming a deeper bond between you and your family, your partner.
Host A Workshop of Positive Thinking, Why not
Love and Positivity should be shared. Connect others and share your journey of bring affirmations for positive thinking to real life. If you are worry that this type of seminar might difficult to create, fear not, we've got you covered. Head over to AhaSlides and pick up a in-built templated in our library. it's won't take you too much time to edit. All features are available to help you create engaging and interactive seminar, from live quizzes, polls, spinner wheel, live Q&A, and more.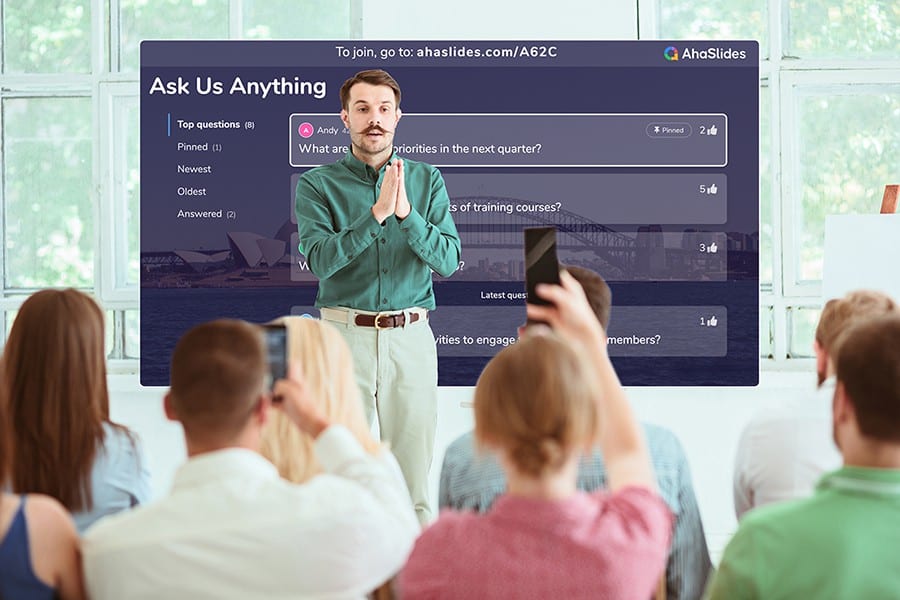 Get your Audience Engaged
Start a meaningful seminar, get useful feedback, and ignite your audience with the best affirmations for positive thinking. Sign up to take free AhaSlides template
🚀 Grab Free Quiz☁️
Key Takeaways
The key to a successful life and accomplishing great things can be found in our positive outlook on life. Persevere with the positives, don't dig into the pain. Remerber, "We are what we speak. We are what we think."
🔥 Want more ideas to design your presentations that surprise and impress all audiences. Sign up AhaSlides right away to join millions of brilliant ideas.
Frequently Asked Questions
Still have questions, we've got you the best answers!
What are 3 positive affirmations?
3 Positive affirmations are 3 quotes of self-help. Positive affirmations are a powerful tool for overcoming fear, self-doubt, and self-sabotage. You can believe in yourself and what you're capable of doing by saying positive affirmations every day.
Examples of 3 Affirmations that successful people repeat every day
I expect to win. I deserve to win.
I will not care what other people think.
I can't do everything today, but I can take one small step.
Do positive affirmations rewire your brain?
Using affirmations frequently is one of the finest ways to replace old, unfavorable thoughts and beliefs with fresh, uplifting ones. Affirmations can 'rewire' the brain because our thoughts cannot distinguish between actual life and fantasy.
Do positive affirmations really work?
According to a 2018 study, self-affirmation may boost self-worth and help you deal with uncertainty. These positive thoughts can inspire action and achievement, demonstrating their effectiveness. Positive affirmations work more successfully if they concentrate on the future rather than the past.