Who can work 24/7 without taking a rest? We're not like machines, besides work, there are various aspects of life that we care for. How to manage all these things with an occupied schedule? All we need is a Balance Life Wheel, which is inspired by the Wheel of Life.
So, what is a Balance Life Wheel? This article introduces you to a new and interesting way to balance your life.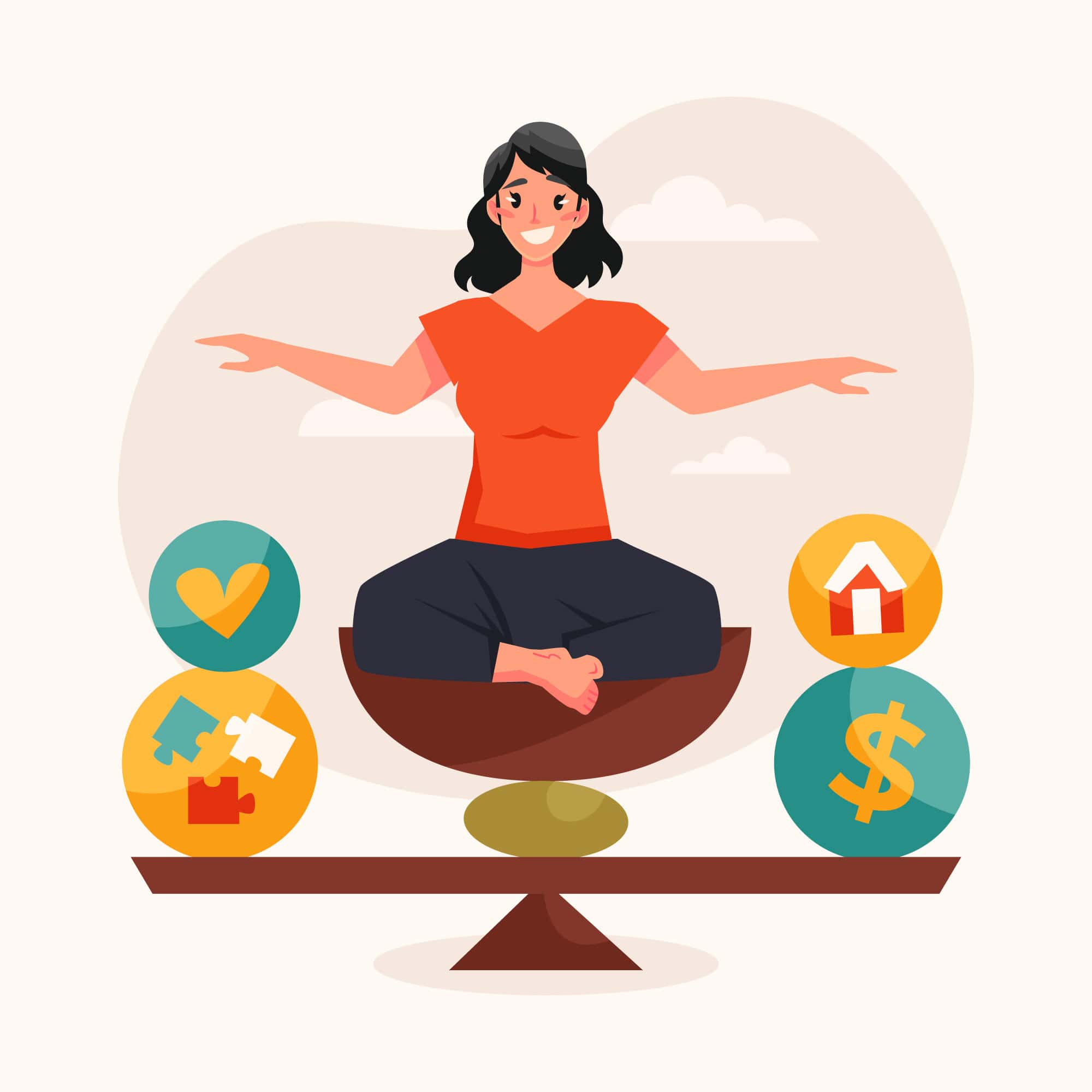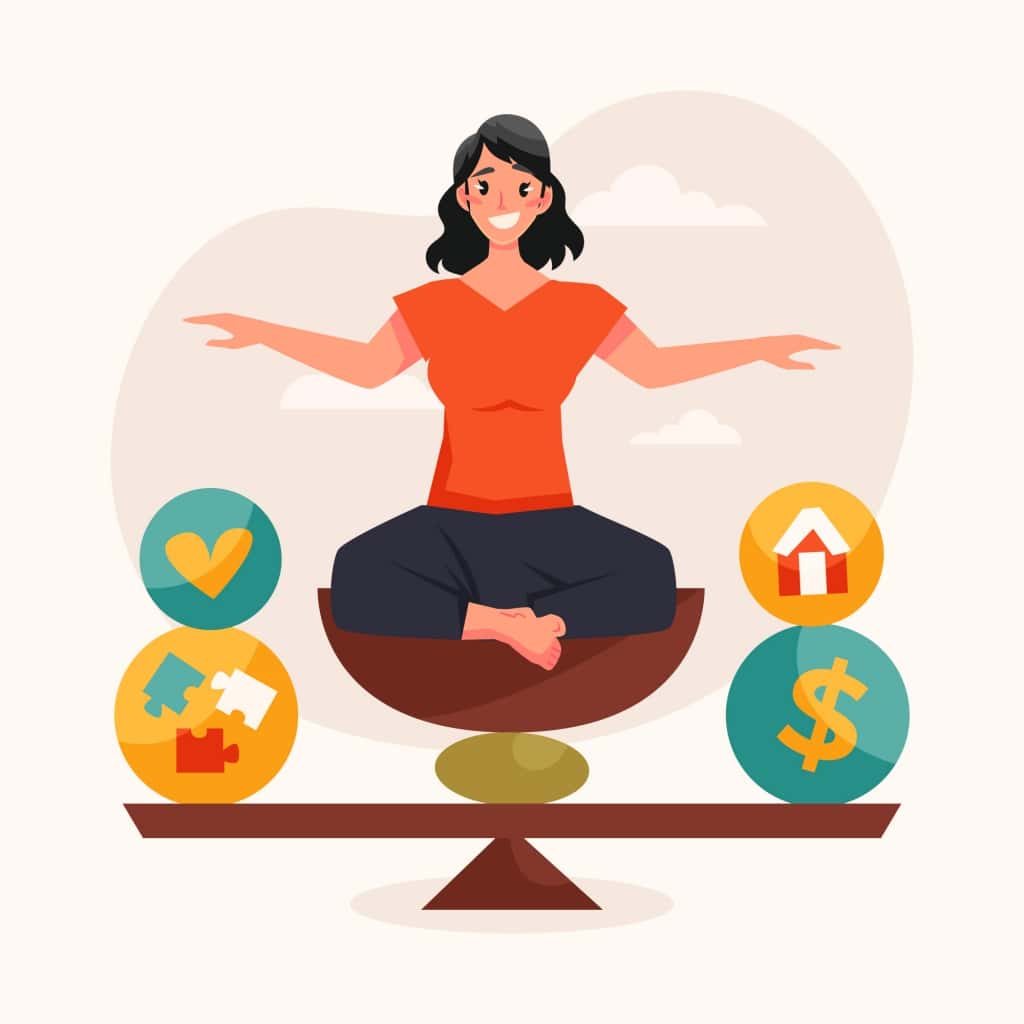 Table of Contents:
What is the Balance Life Wheel?
Wheel of Life or Balance Life Wheel was developed by Paul J. Meyer, who is known as a life coach and the founder of the Success Motivation Institute. This circle demonstrates the most important aspects of your life including:
Family
Home life
Health
Wellbeing
Romance
Career
Finances
Free time
The original version balance life wheel looks like that, however, you can adjust the categories based on your purpose and focus. Another version that is also popularly seen on most coaching websites is:
Money & Finances
Career & Work
Health & Fitness
Fun & Recreation
Environment (home/work)
Community
Family & Friends
Partner & Love
Personal Growth & Learning
Spirituality
There are two types of the wheel of life balance, you can create a pie-style wheel or a spider web-style wheel, both of them follow a point system, and the higher the point is, the higher focus you put on. Assign each category a mark on a scale of 0 to 10, with 0 being the least attention and 10 being the highest attention.
The "Pie" Style wheel: This is the original style of the coaching wheel with a look like slices of a pie or pizza. You can adjust the size of each segment to rate the importance of each area
The "Spider Web" Style wheel: Another style that is more often seen online looks like a spider web, which is easier for computers to draw. In this design, scores are cited on the spokes for each classification, rather than across the segment. This generates a spider web effect.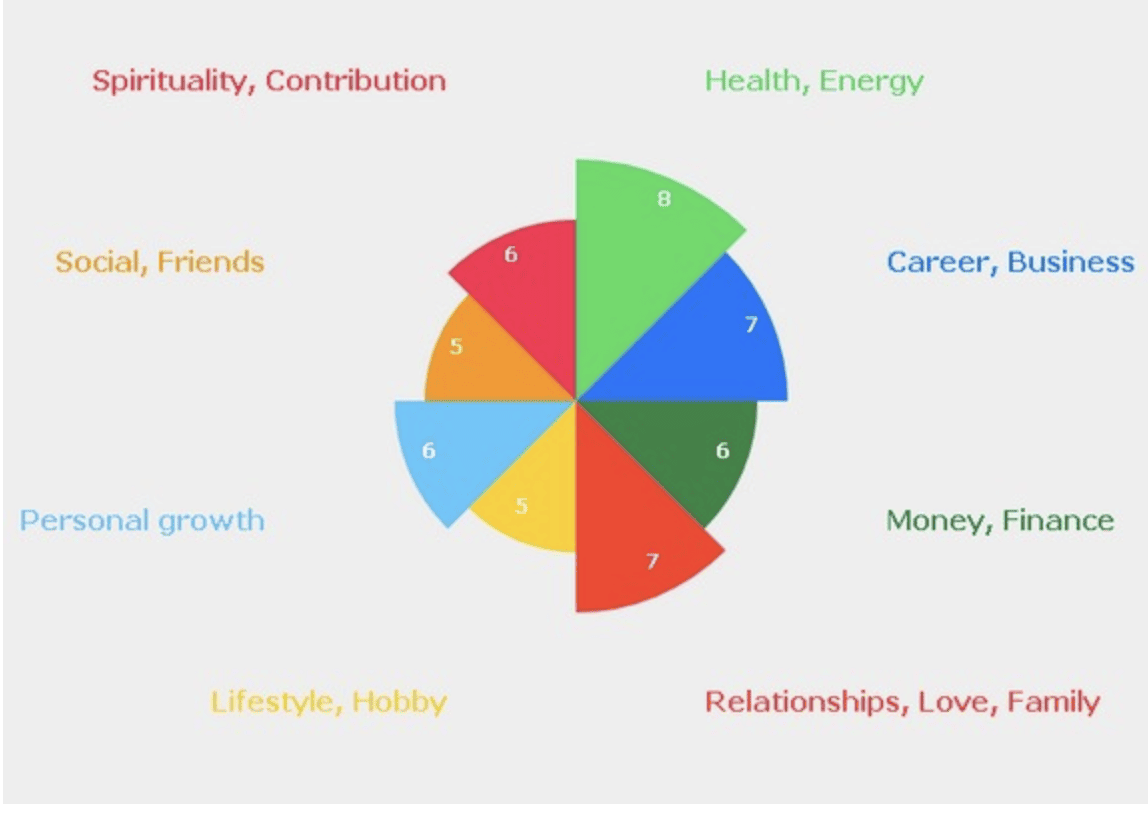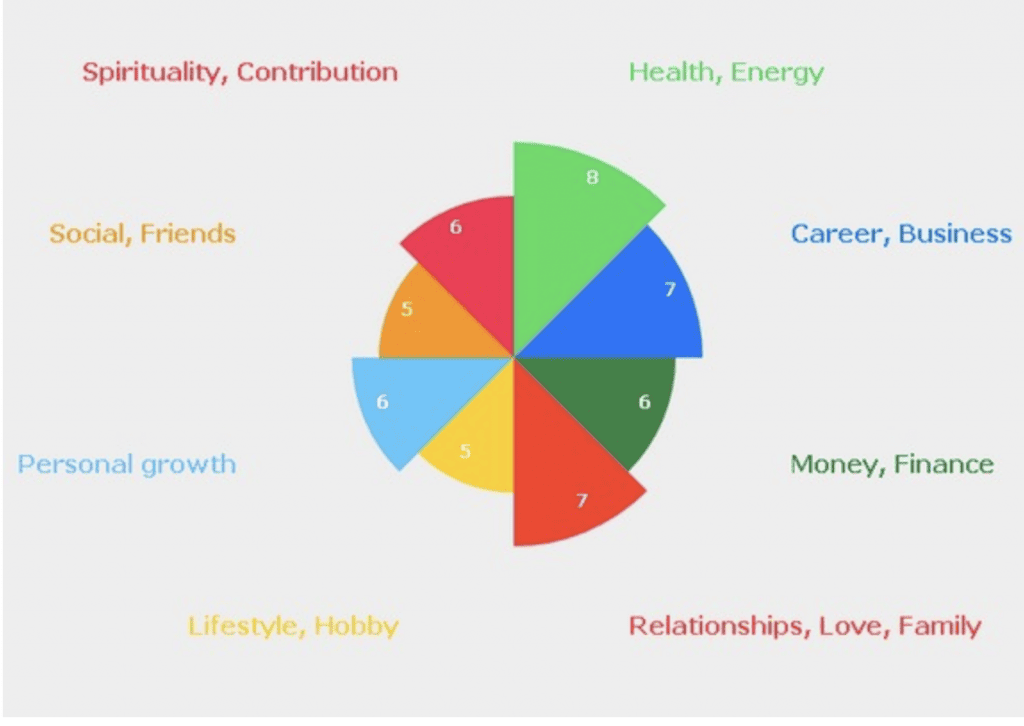 How to Use A Balance Life Wheel?
Step 1: Determine your life categories
Before creating a Balance Life wheel, let's think of what aspects you want to put in your wheel and how much attention you are going to put on each category.
Pinpoint the most important areas of your life: Following the aspects that are listed above
Pinpoint the roles in your life: for example, a friend, community leader, sports player, team member, colleague, manager, parent, or spouse.
Pinpoint those areas that overlap: Think of what aspect is your priority while it can create the same outcome with another aspect.
Step 2: Choose the wheel maker
There are several simple ways to create a wheel of life online. For classic wheels, you can search on Google and try any of them.
However, another excellent way to do this is to leverage interactive wheel maker tools like AhaSlides Spinner Wheel, which is free and easy to customize.
Sign up with AhaSlides
Open Templates
Choose the Spinner Wheel feature
Customize the content and design based on your preference.
Note that this Balance life wheel works on the principle of probability. Whenever you feel overwhelmed or burned out, spin this wheel of life. You'll be surprised how fun it is.
Step 3: Address the problem and Improve
What you are doing now is something really means to you. Wheel of life is not just about work and life, it is a solution to help you balance all aspects that are critical to you. Using this visual instrument, you can specify the gaps and resolve the areas in your life that need more of your time and attention.
When to use the Balance Life Wheel?
The power of the Balance life wheel is not limited. There are many opportunities to leverage this visual tool as follows:
The primary purpose of this framework is to help individuals balance their lives when there are too many things to handle. You can use it in some situations like preparing for a promotion, stress management, career change, and more.
Many people come to coaching centers to look for a solution for work-life balance, personal growth, financial management, time management, or more. As a coach, you can use a life balance wheel to assist your student or mentee in evaluating their strengths and weaknesses.
It is possible to make the wheel of life balance with your customers when it comes to business and personal goals. Collaborating on the wheel's construction can not only help in building a better parnership but also allow both parties to learn about each other's working style. It can be a great way to test the waters and see if a partnership would be effective in the long run.
🔥Want more inspiration? Join the 60K+ active users who have leveraged AhaSlides features to support their personal use and business purpose. Limited offers. Don't miss out!
Frequently Asked Questions
What is purpose of Balance Life Wheel?
The purpose of the Balanced Life Wheel is to provide a visual representation of the different aspects of our lives and how they are interconnected. It typically consists of eight to ten sections, with each section representing a different aspect of life, such as career, relationships, health, spirituality, finances, and personal growth.
What are benefits of using Wheel of Life?
It helps us identify which areas of our lives need more attention and which areas are already well-balanced. By doing this, we can work towards achieving a more balanced and fulfilling life overall.
What problems do coaches face with a paper Wheel of Life?
The paper wheel of life is a good way to show mentee about their life plan, however, people are more familiar to digital version nowadays. Some of its drawbacks are limited space for notes and comments, inability to easily update or modify the wheel, and challenges in sharing and collaborating on the wheel with clients remotely.