Expand your vocabulary with the Word Scramble game!
It is a very common puzzle, which is a challenging yet exciting vocabulary word game for people of all ages, from kids to elders.
There is no better way than word scrambles when it comes to teaching and learning new words, and new languages. So, what are some best word scramble sites to play for free? Let's check it out!
Table of Contents
What Is Word Scramble Game?
You might heard about Word Unscramble? How about Word Scramble? It is an anagram-based word puzzle game in which you must rearrange letters to reassemble a word. For instance, if you have the letters DFIN, you can use those letters to make the word "FIND. It is a truly word-making game for everyone.
In fact, it has been around for a long time. Martin Naydel, a comic book writer and illustrator, invented one of the first word scrambles in 1954. It was initially titled "Scramble" before being renamed "Jumble."
More Word Games
What Are Top-notch Word Scramble Sites?
Want to play Word Scramble for free? Here are some best platforms for you to play one of the most favorite word games of all time.
#1. Washington Post
The Washington Post, a renowned newspaper, offers a Scrabble game app that combines the joy of wordplay with trusted journalism. With over 100,000 words in the dictionary, there's always a new challenge waiting for you. It's also a delightful way to engage your mind while staying informed with their high-quality content.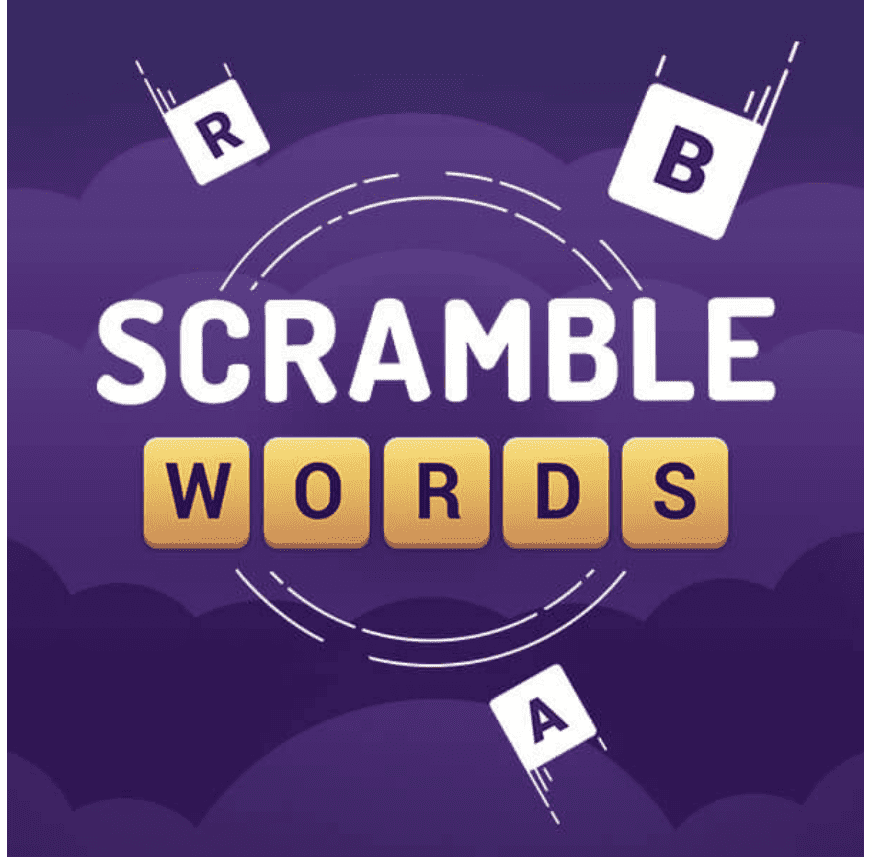 #2. AARP
AARP's Word Scramble is a fun and challenging word game that helps you improve your vocabulary with over 25,000 words for scrambling. It is a leading organization for seniors, and provides a Scrabble game app tailored to the older generation.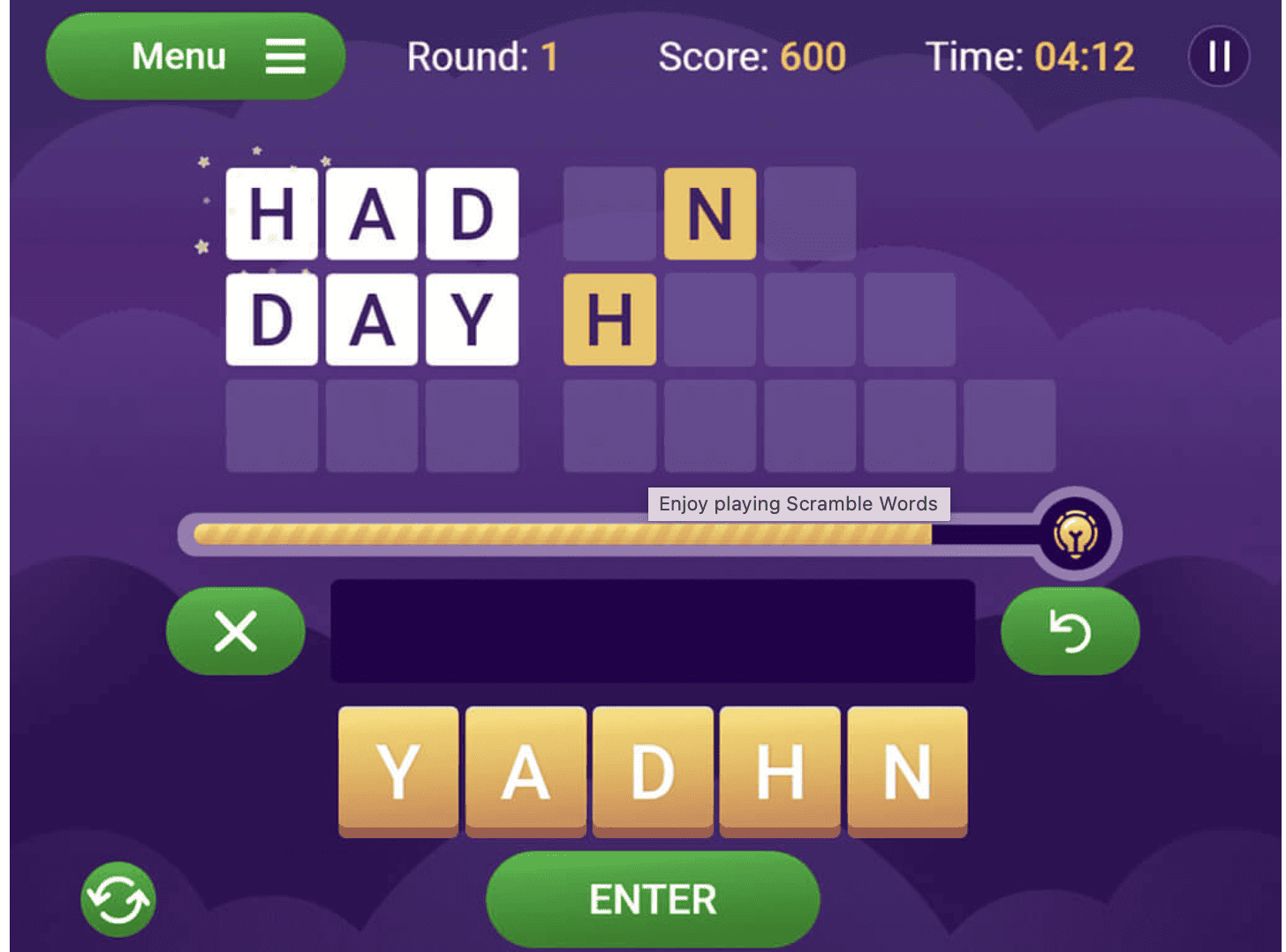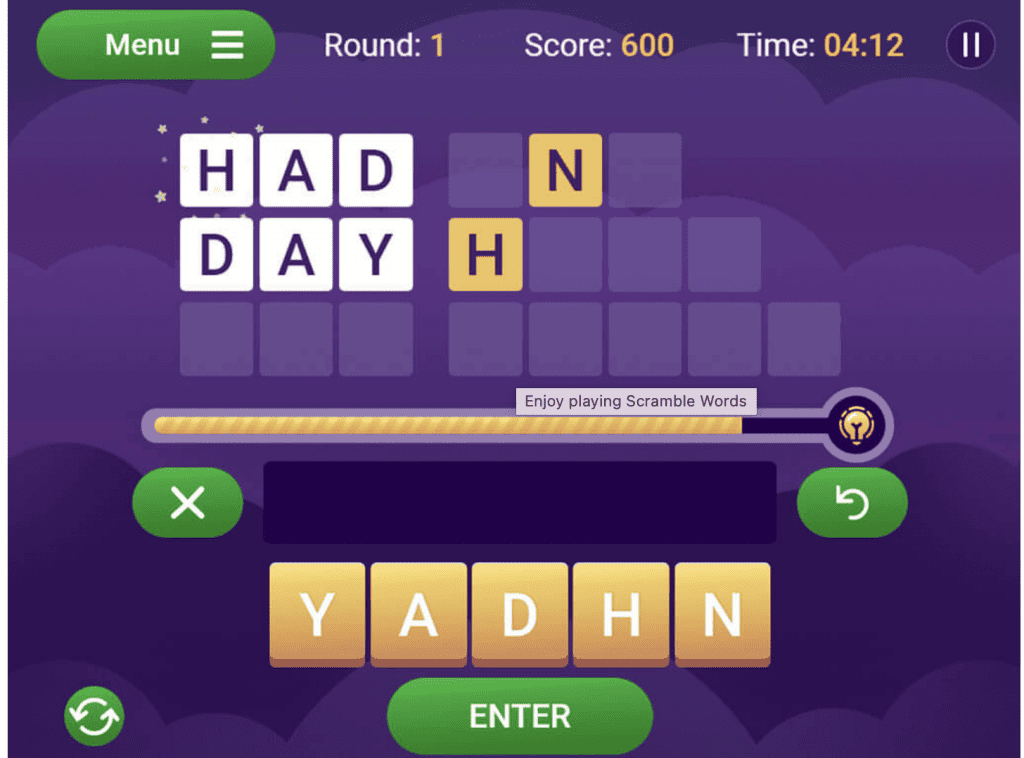 #3. Arkadium
Arkadium's Scrabble game app offers a sleek and user-friendly interface. With a variety of game modes and difficulty levels, it caters to players of all skill levels, making it an excellent choice for word enthusiasts. Plus, you can compete against other players to see who can score the highest.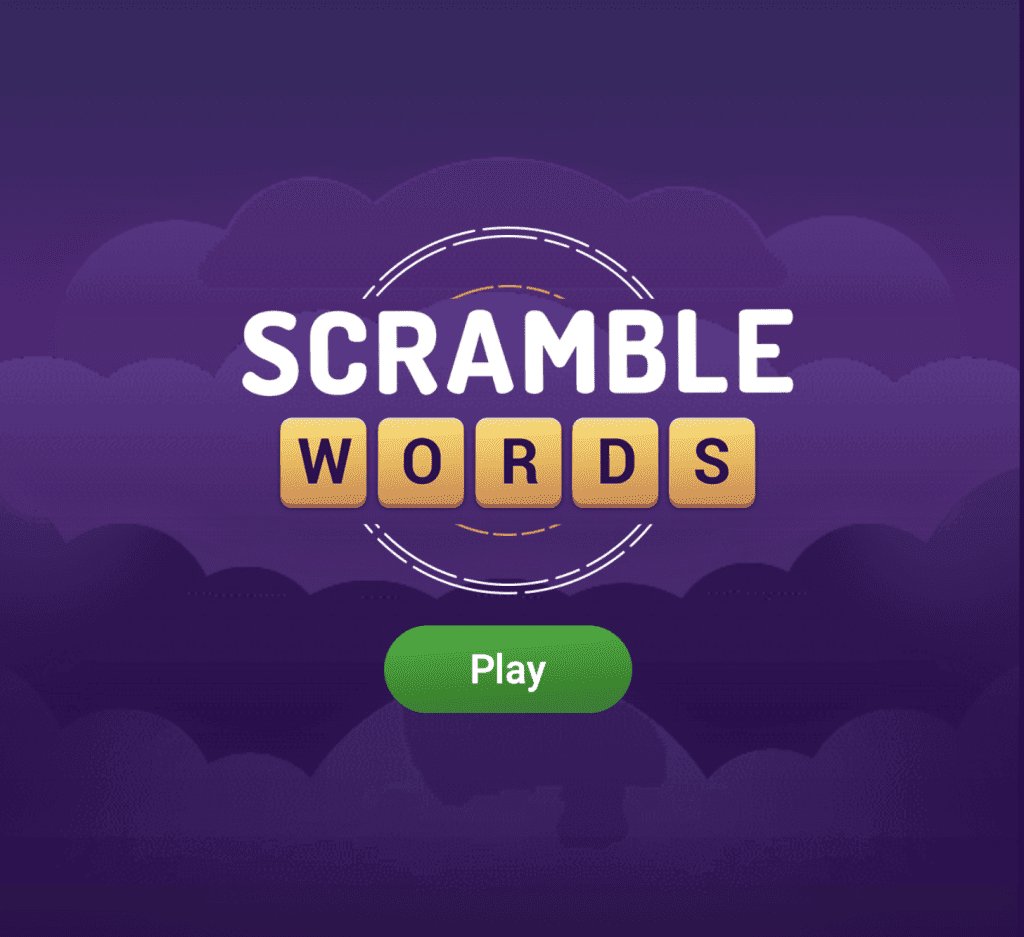 #4. Word Game Time
Word Game Time's Word Scramble is a simple yet addictive word game that's perfect for players of all generations. As it specializes in educational word games, its Scrabble app is a perfect choice for students and educators.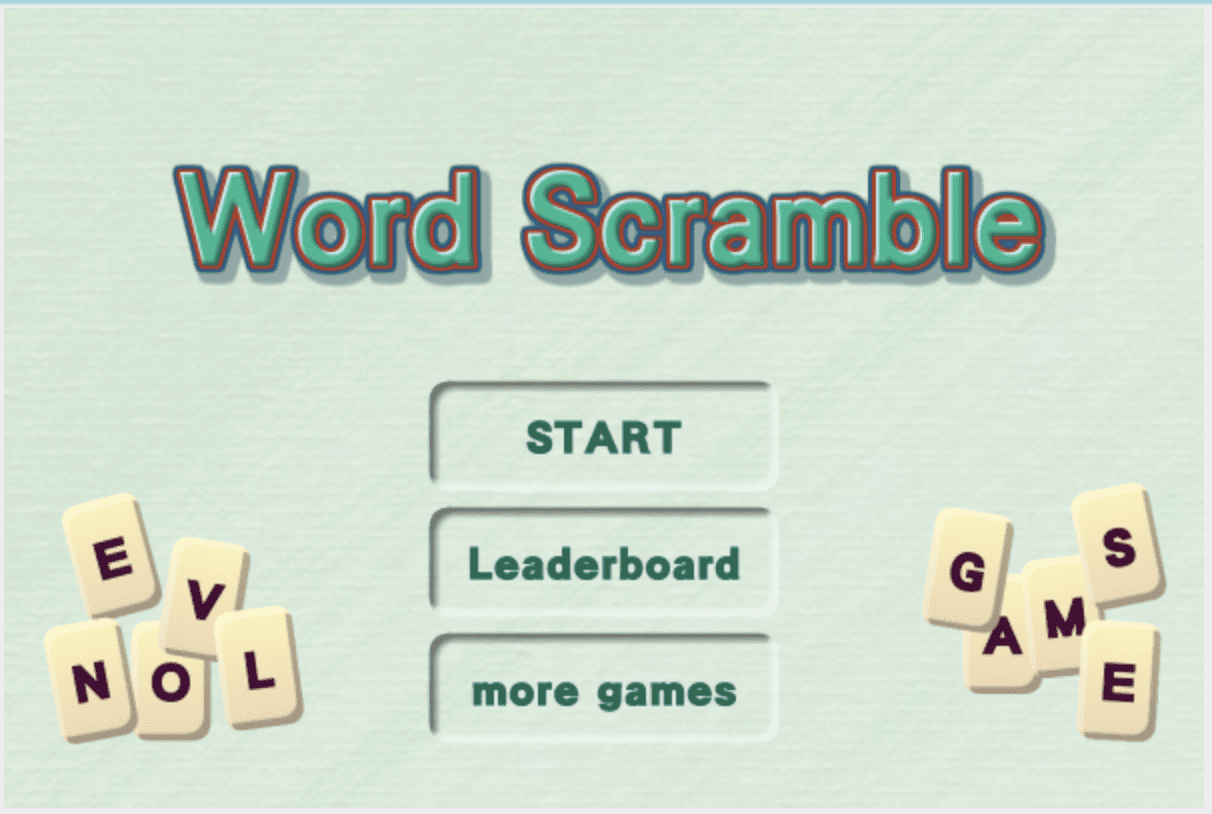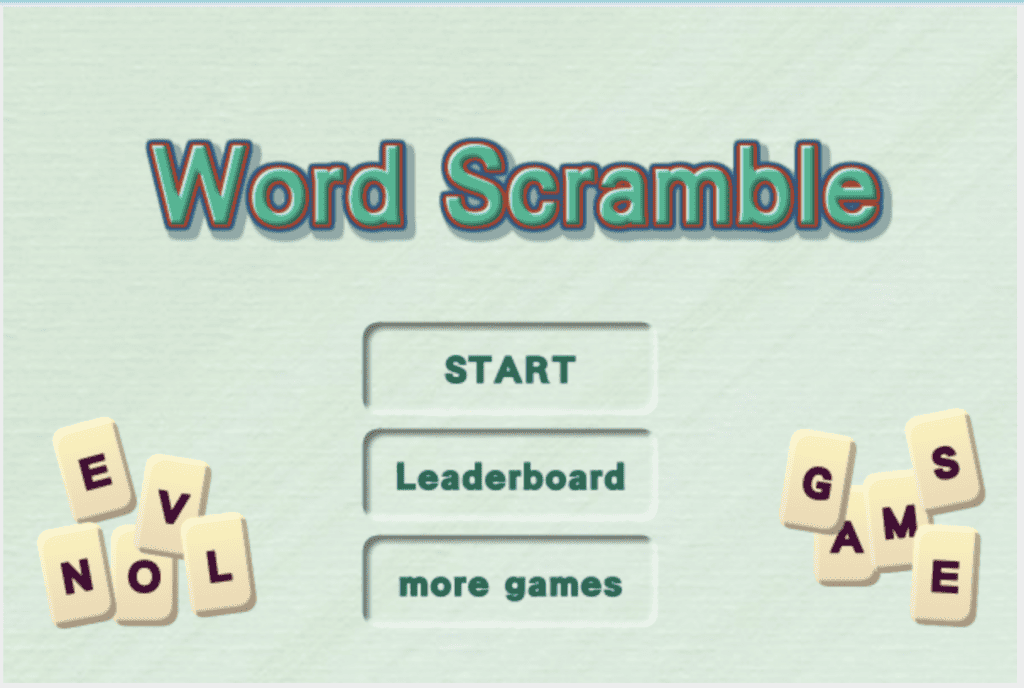 #5. Scrabble
You can play a scrambler game in Scrabble, which is a must-have for anyone who loves word challenges. It is a powerful tool that helps you unscramble words quickly and easily. In addition, the app features a built-in dictionary with over 100,000 words, so you can always find the word you're looking for.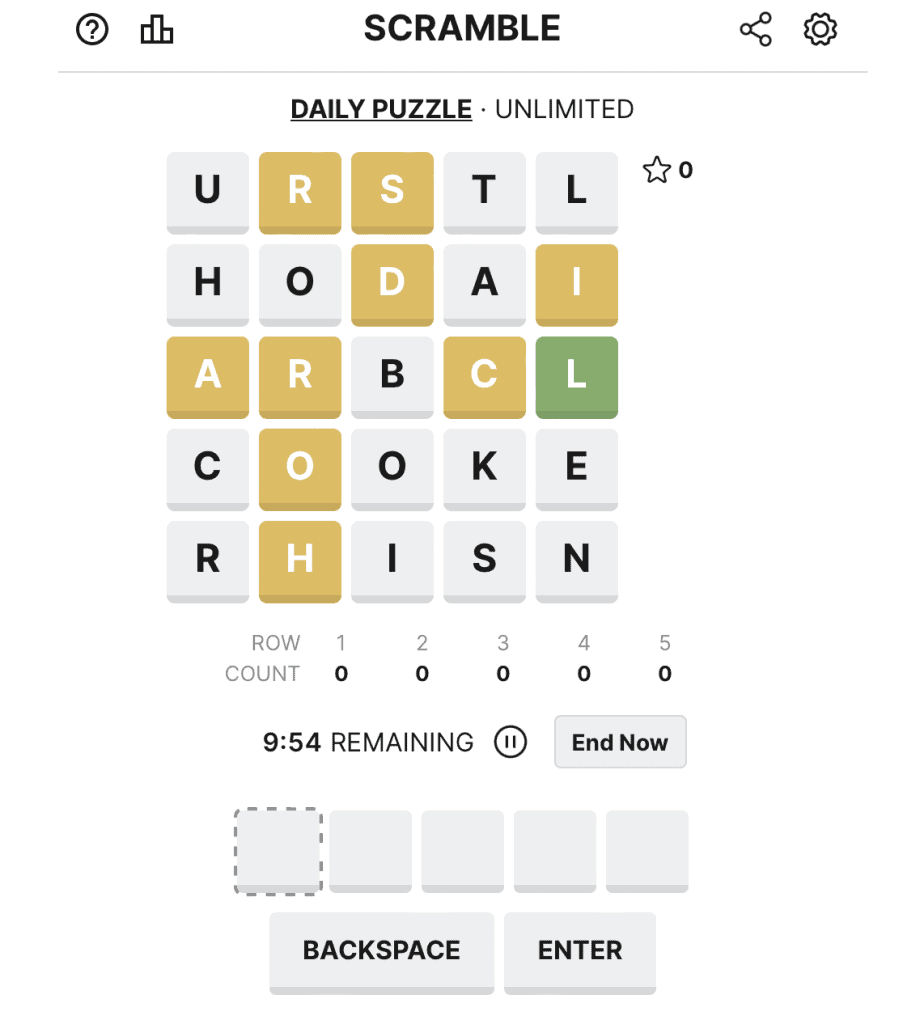 Tips for Solving Word Scramble Game
If you are looking for an ultimate way to master word scramble games, here are some tips for solving the game.
Begin with a 3 or 4-letter word scramble game, such as Milk, Hear,… and continue to 7 or 9-letter word scramble games, which are more difficult.
Separating the consonants from the vowels and placing the latter in between. Continue rearranging the letters you have, placing the different consonants first, and look for patterns.
Search the puzzle letters for letters that are frequently used when combined with creating words. Examples – "ph," "br,", "sh," "ch," "th" and "qu."
Play with a pencil and paper to create a list of possible words. Make sure to check the spelling to ensure that you haven't just made up a non-existent word!
Key Takeaways
🔥 Learning new words never be boring again with word games like Word Scramble. Don't forget to create interactive games online with AhaSlides quiz maker or use Word Cloud to brainstorm effectively.
Frequently Asked Questions
Is there an app to unscramble?
Word Unscrambler is the app for you if you're having trouble deciphering the jumbled words. Work like a search engine, Word Unscrambler offers all valid words from the provided option after you enter your current letter tiles.
Moreover, you can download WordSearch Solver following these steps: (1) Select the language; (2) Write the letters and enter a space or * for the unknown ones. As a result, WordSearch Solver will search in its own databases to display the requested results.
Is there a word unscrambler?
Every word can be unscrambled. For instance, 5-letter words are made by unscrambling letters PCESA. capes. paces. scape. space. 4 letter words made by unscrambling letters PCESA. aces. aesc. apes. apse. cape. …
How do I get better at word scramble?
These are 5 tips that you should consider if you want to be better at the word scramble game:
Know the structure of words.
Change Your Viewpoint.
Put prefixes and suffixes apart.
Make use of an anagram solver.
Increase Your Word Power.
Can I play Scrabble by myself?
By following the game's one-player version rules, Scrabble can be played alone. Scrabble players can also play the game by themselves by signing up for an online or mobile app version where they compete against artificial intelligence, or "the computer".