Are you a fan of free Word Search games? Check out the top 10 online free word search games where the fun never stops!
Word search games are the best options when you want to experience enjoyable vocabulary games that help you improve your concentration, and expand your vocabulary while having fun, whether playing alone or with friends.
This article suggests the 10 top free word search games that are available to download in both Android and iOS systems.
Tips for Better Engagement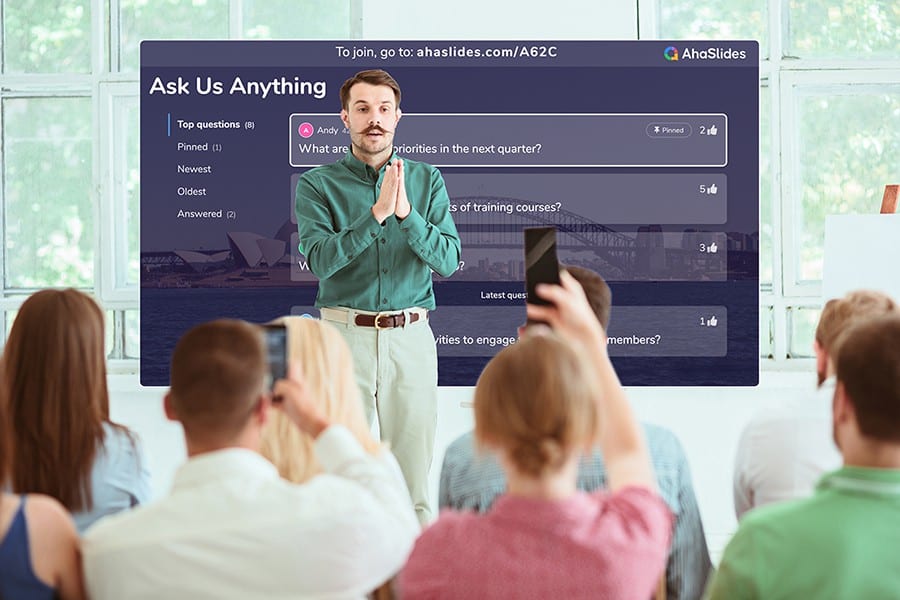 Get your Students Engaged
Start meaningful discussion, get useful feedback and educate your students. Sign up to take free AhaSlides template
🚀 Grab Free Quiz☁️
#1. Wordscapes – Free Word Search Games
Wordscape is among the top free word search games you should try in 2023, which combines elements of word search and crossword puzzles. There are over 6,000 levels to play, and you can also compete against other players in tournaments.
The rule is simple, your mission is to find words by connecting letters, and each word earns you points. You can earn power-ups to help you solve the puzzles, such as a hint that reveals one letter or a shuffle that randomizes the letters. If you want to earn extra rewards, try to take challenges from daily puzzles.


#2. Scrabble Go – Free Word Search Games
Scrabble is also one of the best free word search games that you shouldn't miss. It won't take you too much time to complete the game, as the rule is super easy. The goal of the game is to find as many words as possible that can be formed from the letters in the grid. The words can be formed horizontally, vertically, or diagonally.
Scrabble Go is the official Scrabble game for mobile devices. It has a variety of game modes, including classic Scrabble, timed challenges, and tournaments.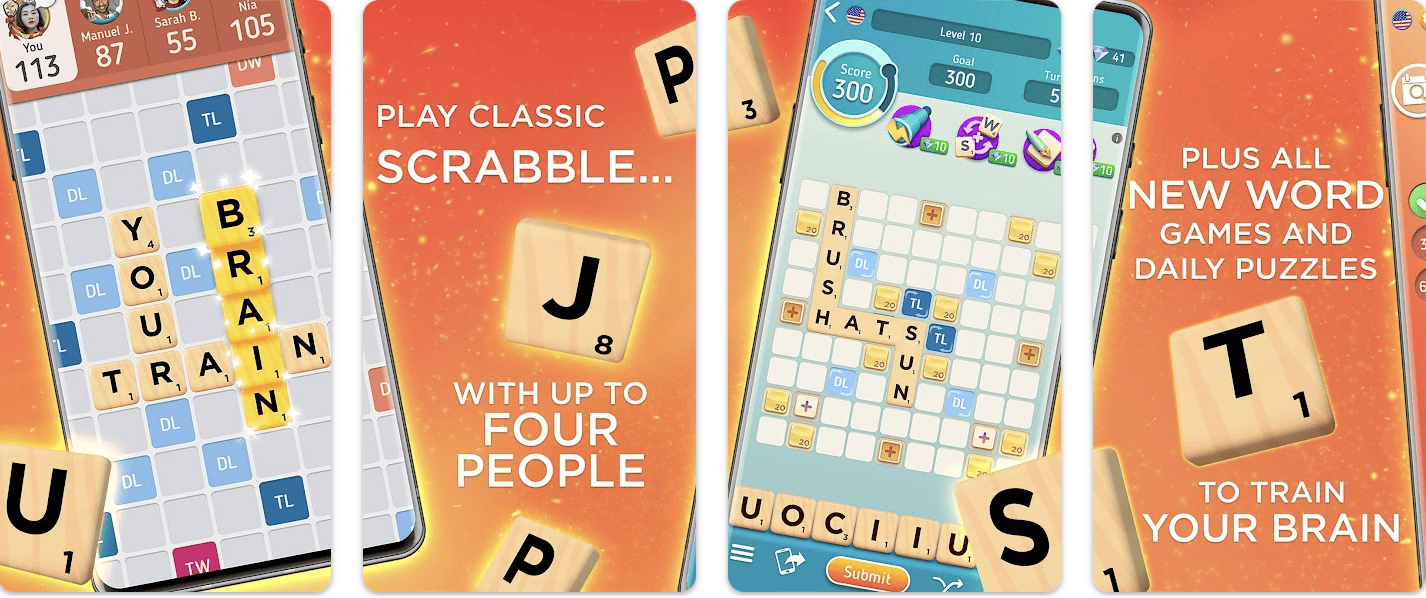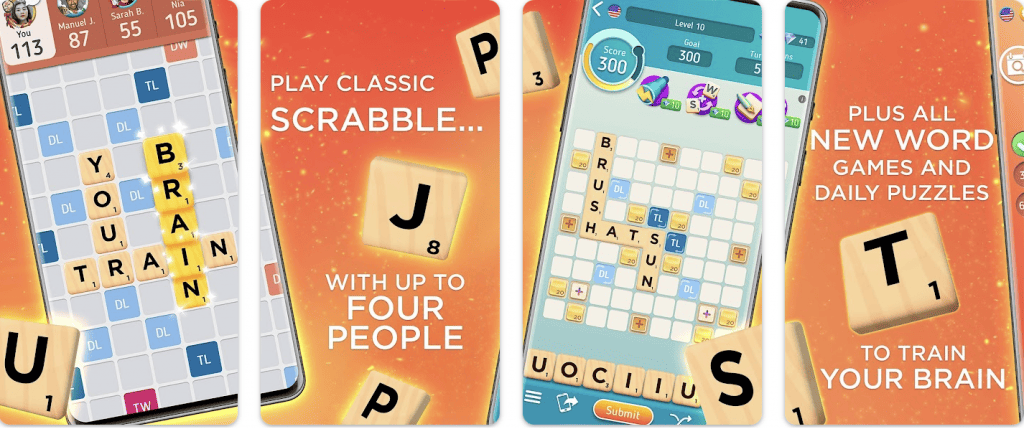 #3. Wordle! – Free Word Search Games
Who can't ignore the fun of Wordle, one of the most favorite web-based online word games in the 21st century with more than 3 million players worldwide? It was invented by Josh Wardle and later bought by The NYT Wordle. Now players can play Wordle on mobile devices with free Wordle!, developed by Lion Studios Plus. It has earned 5,000,000+ downloads in a short time though it's just launched in 2022.
Here are the rules of Wordle:
You have 6 attempts to guess the 5-letter word.
Each guess must be a real 5-letter word.
After each guess, the letters will change color to indicate how close they are to the correct word.
The green letters are in the correct position.
Yellow letters are in the word but in the wrong position.
Gray letters are not in the word.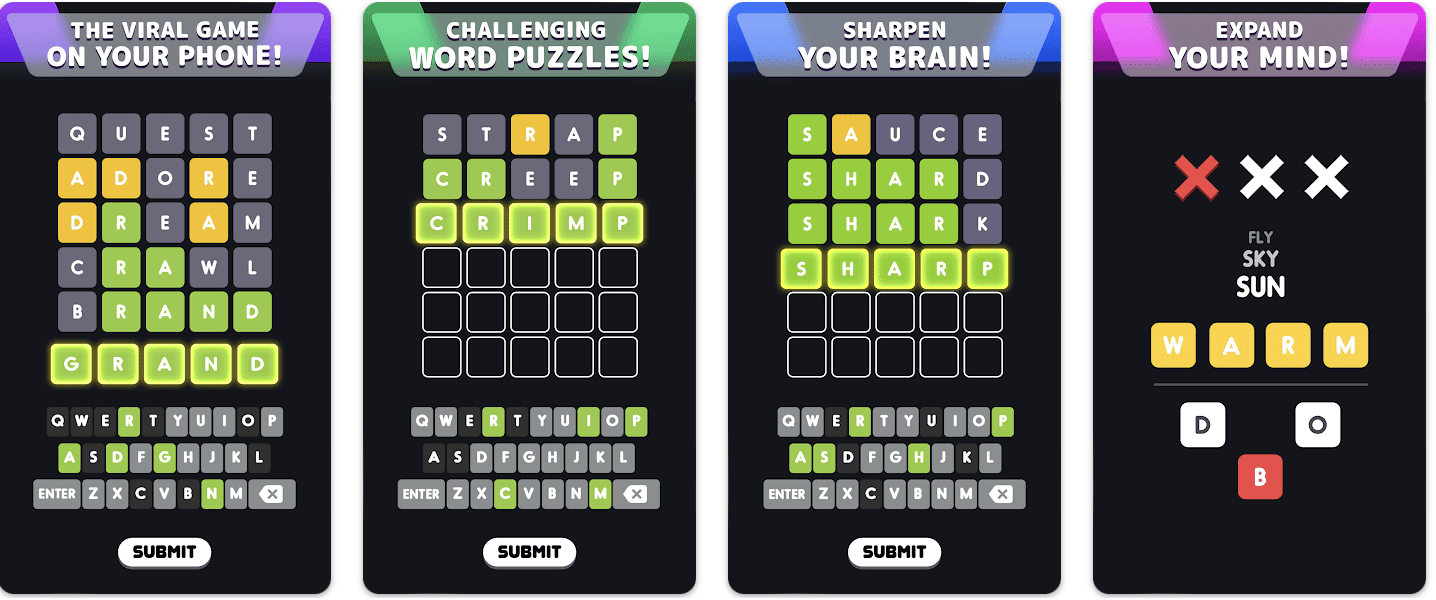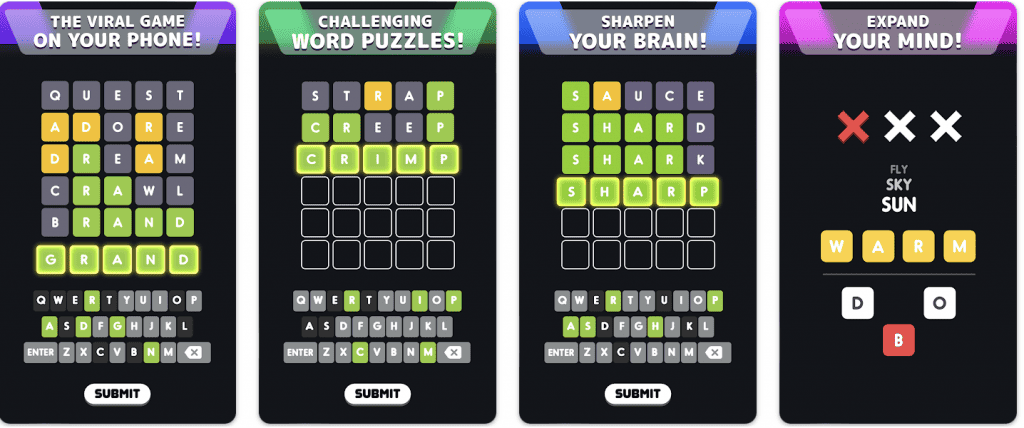 #4. Word Bubble Puzzle – Free Word Search Games
Another fantastic word search game, Word Bubble Puzzle is a free-to-play word game developed by People Lovin Games, which is available on both Android and iOS devices.
The goal of the game is to connect letters to create words. The letters can only be connected if they are touching each other. As you connect letters, they will disappear from the grid. The more words you connect, the higher your score will be.
The best parts of Word Bubble Puzzle include:
Offers awesome graphics and well-designed interfaces.
Offers over 2000+ Levels to play word games free!
Play OFFLINE or ONLINE – anytime, anywhere.


#5. Word Crush – Free Word Search Games
You also can consider Word Crush, the fun word search puzzle that you play free to play in a way of connecting, swiping, and gathering words from stacks of letter blocks through thousands of fascinating topics.
This app is like a mashup of all your favorite classic games such as crossword, word-connecting, trivia quiz, scrabble, categories, wooden blocks, and solitaire as well as quantities of humorous jokes & puns along the way that definitely make you delighted and chill. In addition, the games come with stunning natural backgrounds that will surprise you whenever you move to the next level.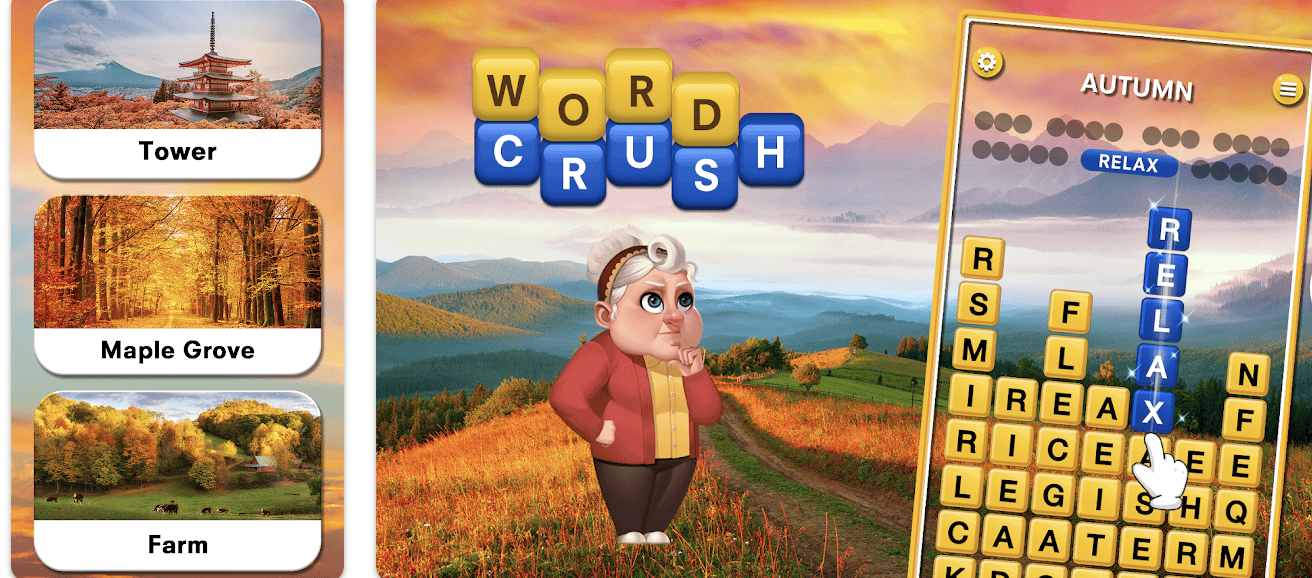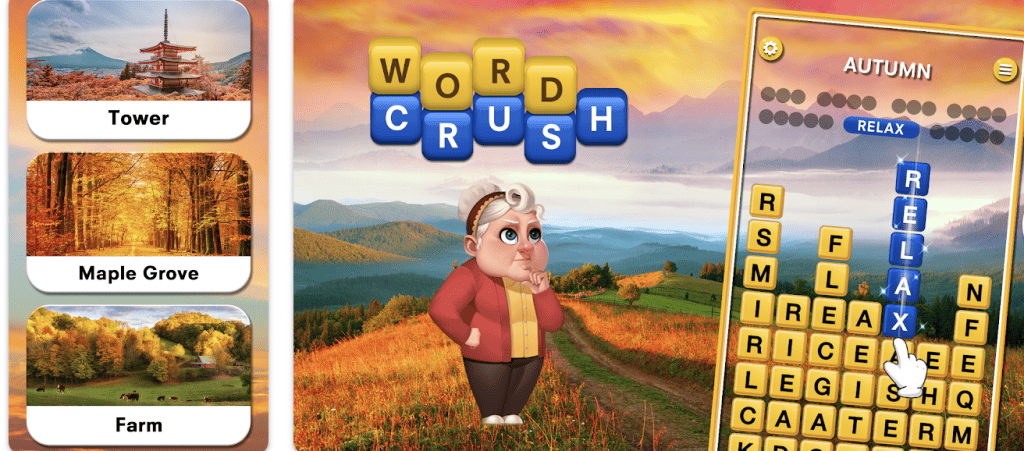 #6. Wordgram – Free Word Search Games
If you like the sense of competitiveness and victory, don't waste any minute playing Wordgram where two players complete the crossword puzzle together and compete for the highest score.
What makes this word search game unique is its Scandinavian style and you will have extra fun with hints inside the squares and from pictures. Following the turn-based rule, each player will have equal 60s to place the assigned 5 letters in the correct place to earn points. It is your choice to play Wordgram with friends, random opponents, or with NPC in an immediate game match.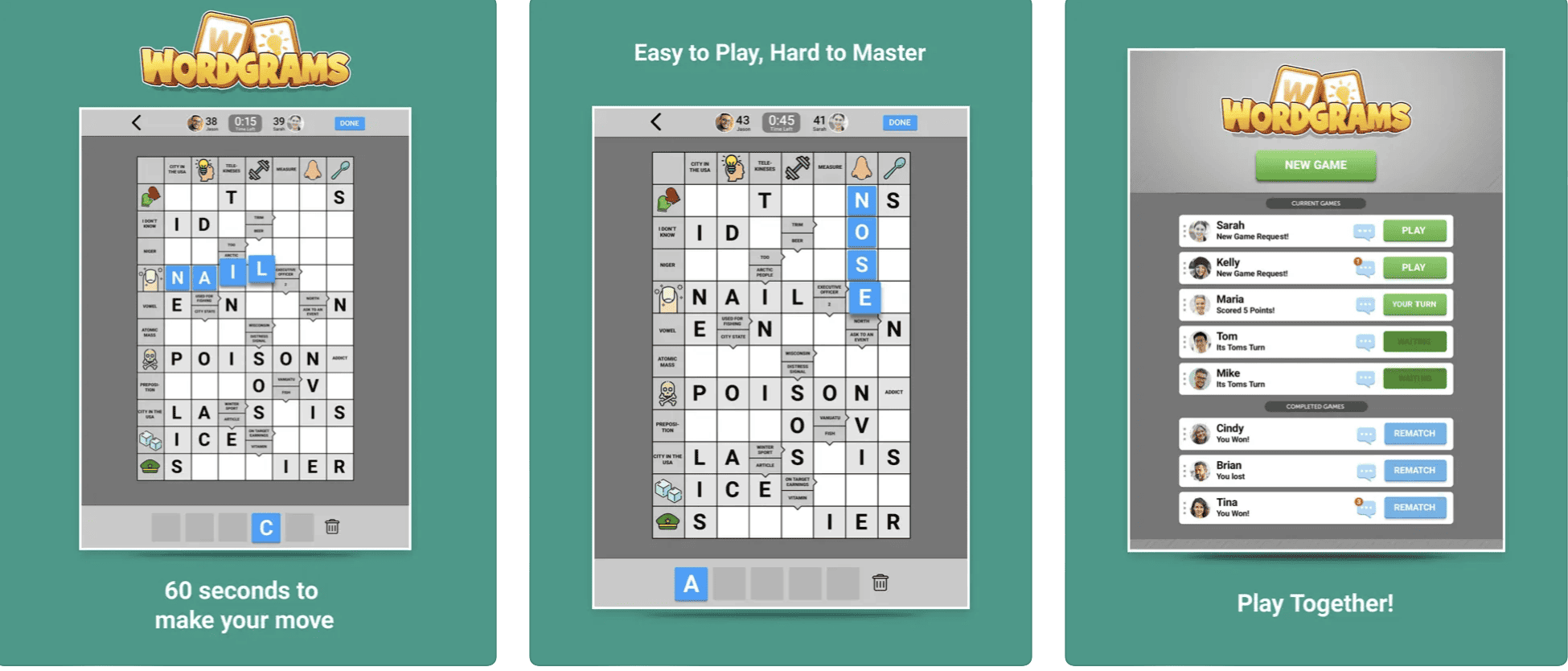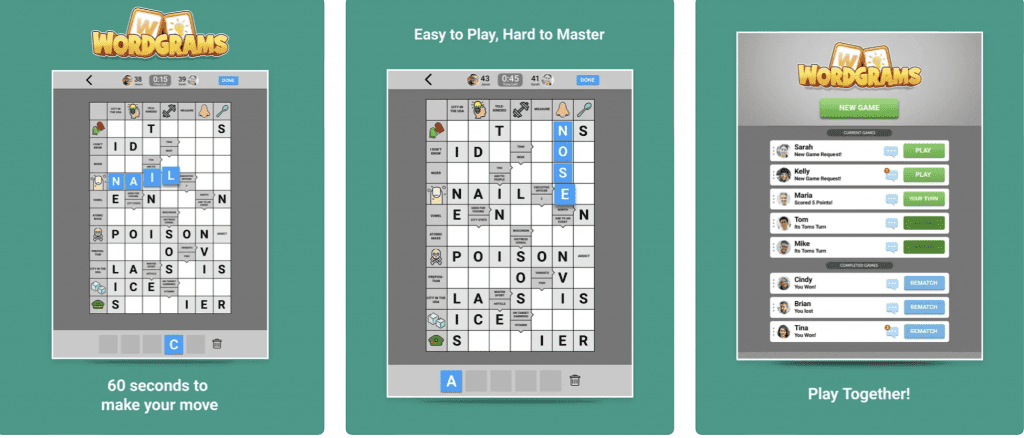 #7. Bonza Word Puzzle – Free Word Search Games
Want to experience a new type of crossword, You might love Bonza Word Puzzle at first sight. You can play this free word search game on open-source websites or mobile devices. The app is a mix of some common types of word puzzles such as word search, jigsaw, and trivia, which enhance your experience completely fresh and engaging.
Here are some of the features that Bonza Word Puzzle provides:
A variety of puzzles to challenge your skills
Daily puzzles to keep you coming back
Themed puzzles to test your knowledge
Custom puzzles to create your own challenges
Share puzzles with friends
Hints and clues to help you solve the puzzles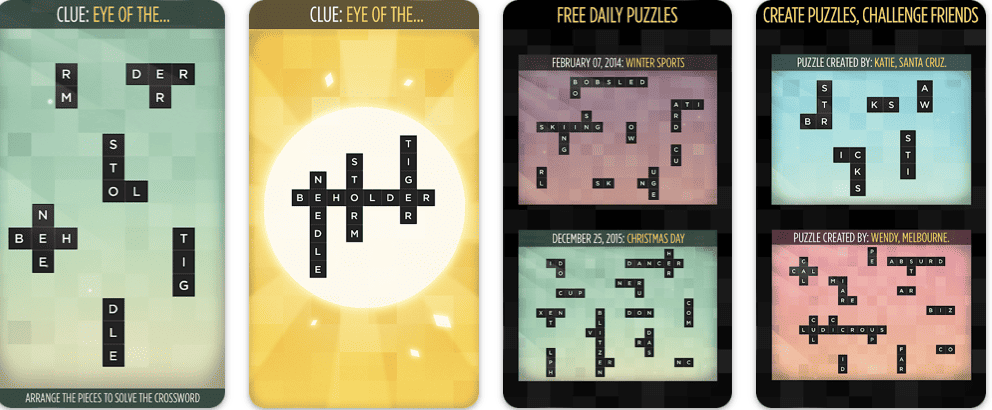 #8. Text Twist – Free Word Search Games
Fun word-finding game sites like Text Twist won't disappoint puzzle lovers with a variation of the classic word game Boggle. In the game, players are presented with a set of letters and must rearrange them to form as many words as possible. The words must be at least three letters long and can be in any direction. However, this game is quite difficult for children so parents can consider it before deciding to download this app for children.
Word games collection in Text Twist include:
Text twist – classic
Text twist – invaders
word jumble
Text twist – mastermind
code breaker
word invaders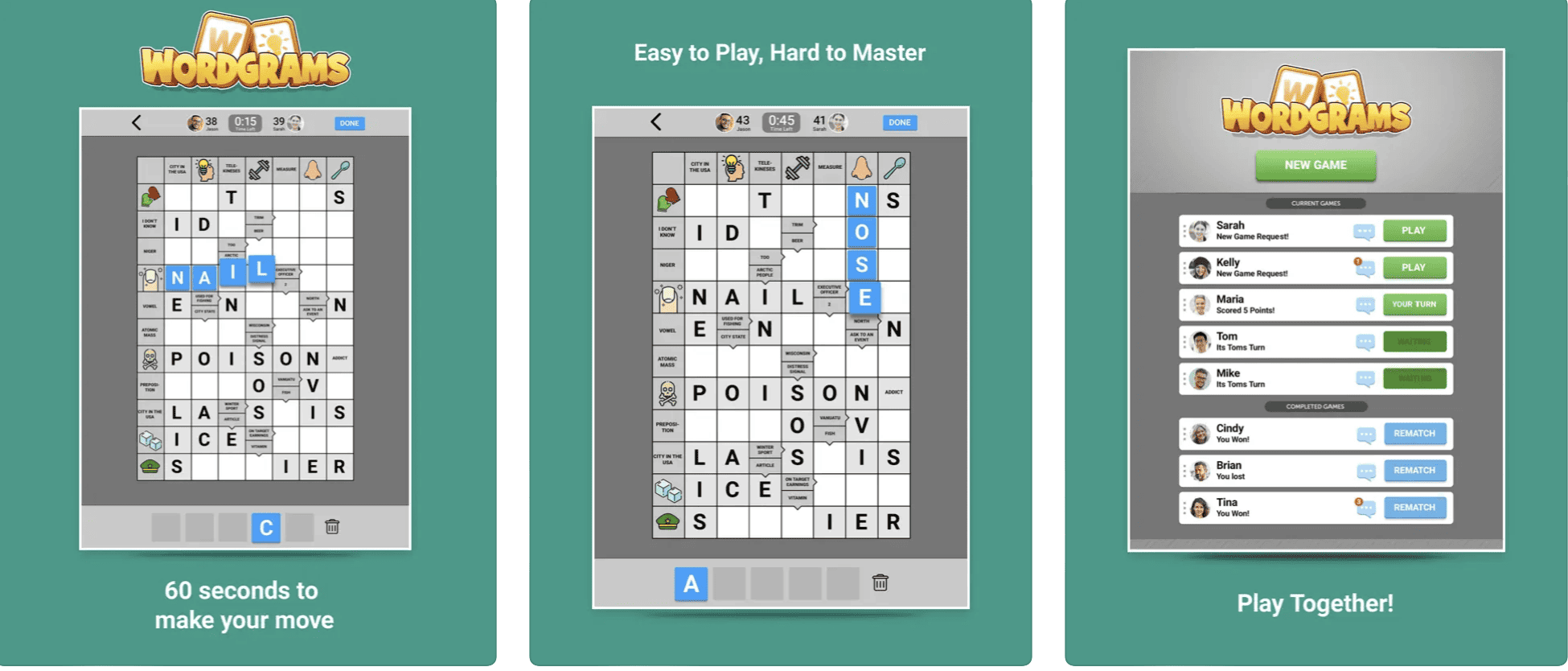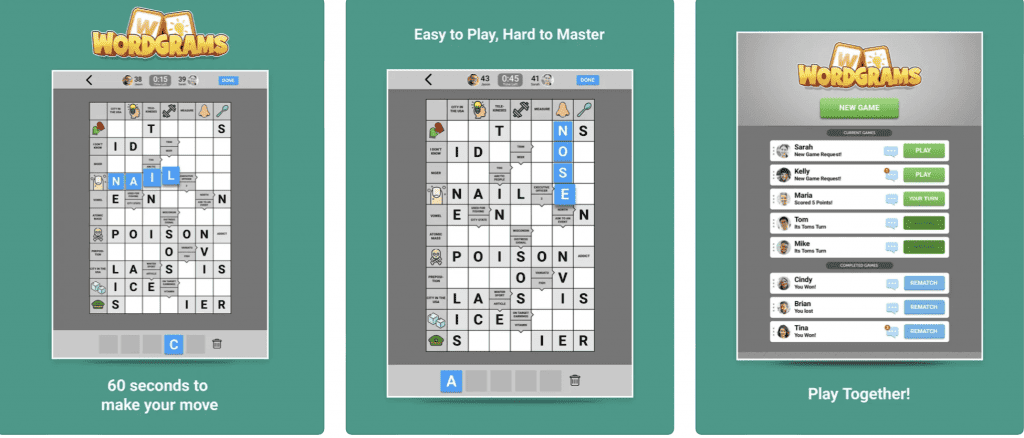 #9. WordBrain – Free Word Search Games
Created by MAG Interactive in 2015, WordBrain soon became a favorite word game app with more than 40 million users around the world. The game challenges players to find words from a set of letters. The words get more difficult as you progress, so you'll need to be quick-thinking and creative to succeed.
A plus point about WordBrain is that it keeps the word puzzle challenges updated with frequent events that let you win rewards that can be used in other puzzles within the app.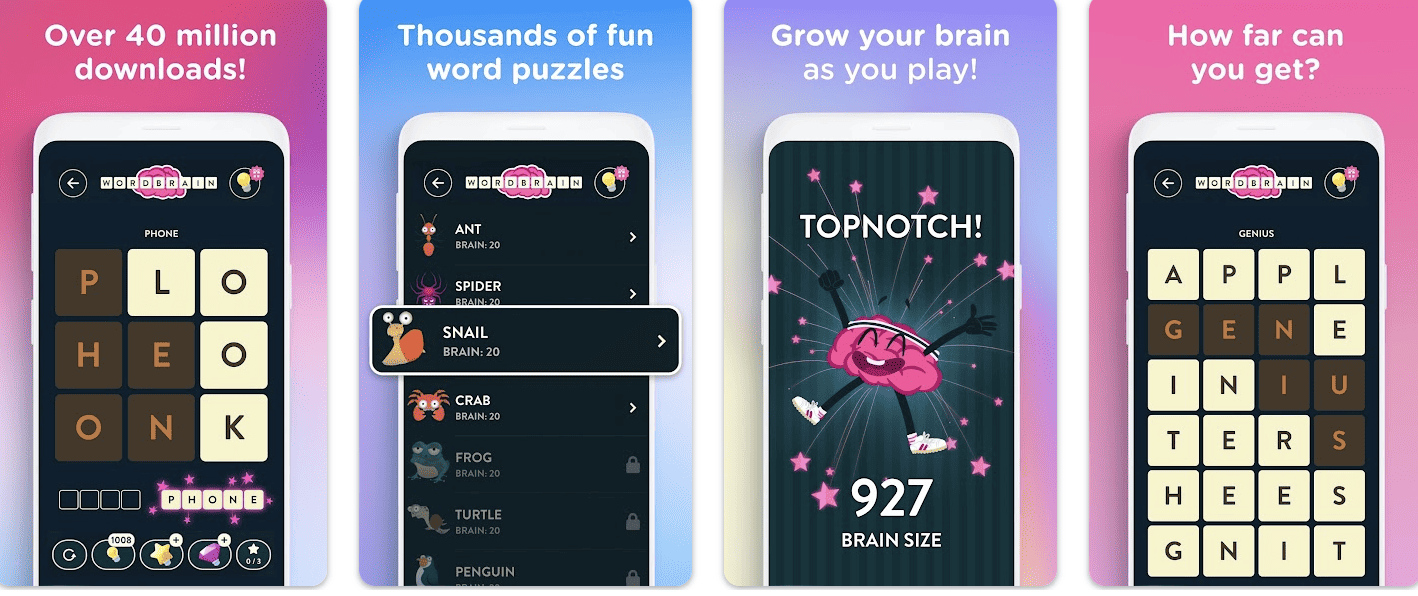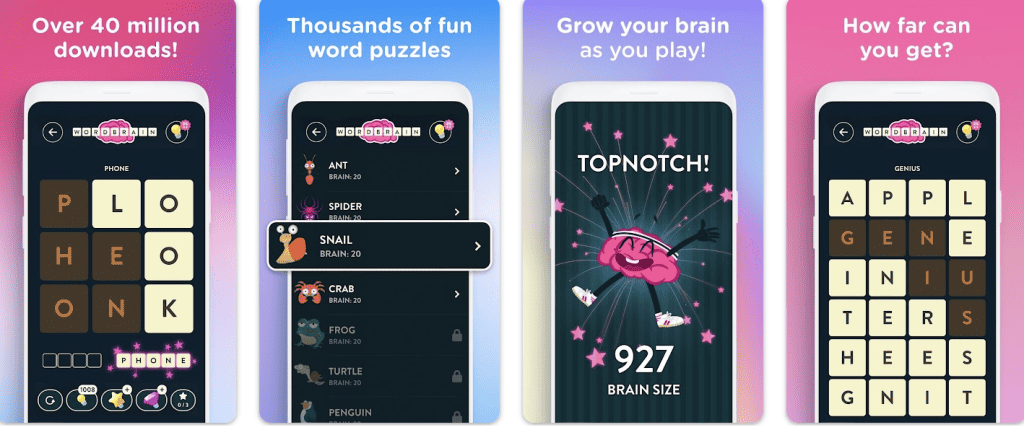 #10. PicWords – Free Word Search Games
For word geniuses who want to challenge distinct variants of word search, pick up PicWord from BlueRiver Interactive, which focuses on finding words that fit the shown image.
Every image has three words associated with it. And your mission is to rearrange all letters of a word in random order to the correct solution. Remember that you only have 3 lives, if you lose all 3 lives, you will have to start over the game. The good news is there are a total of 700+ levels so you can play all the year around without getting bored.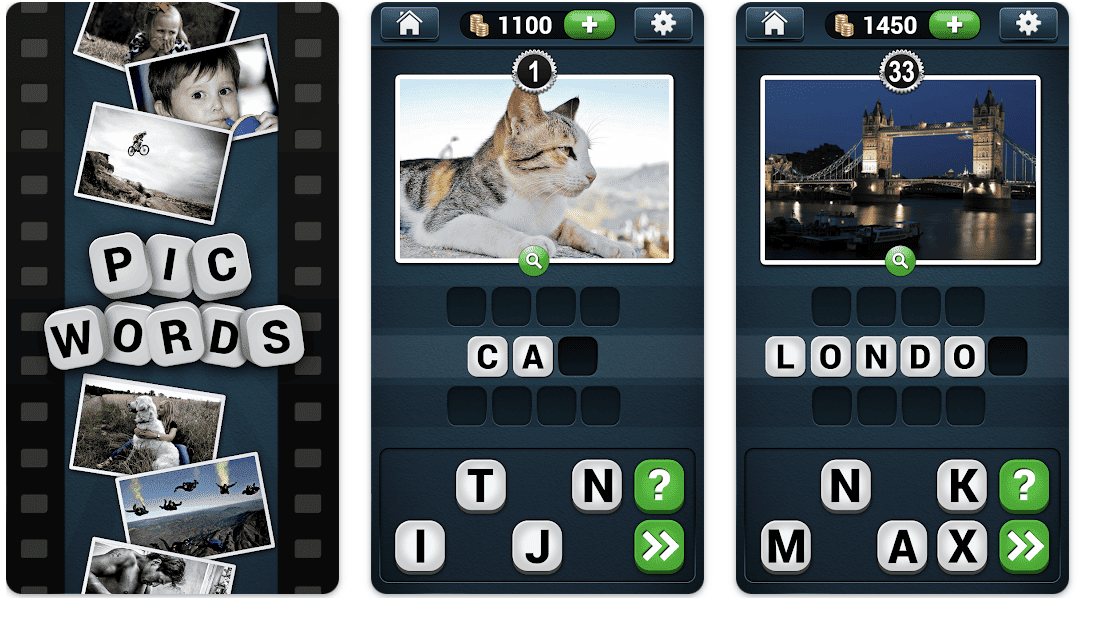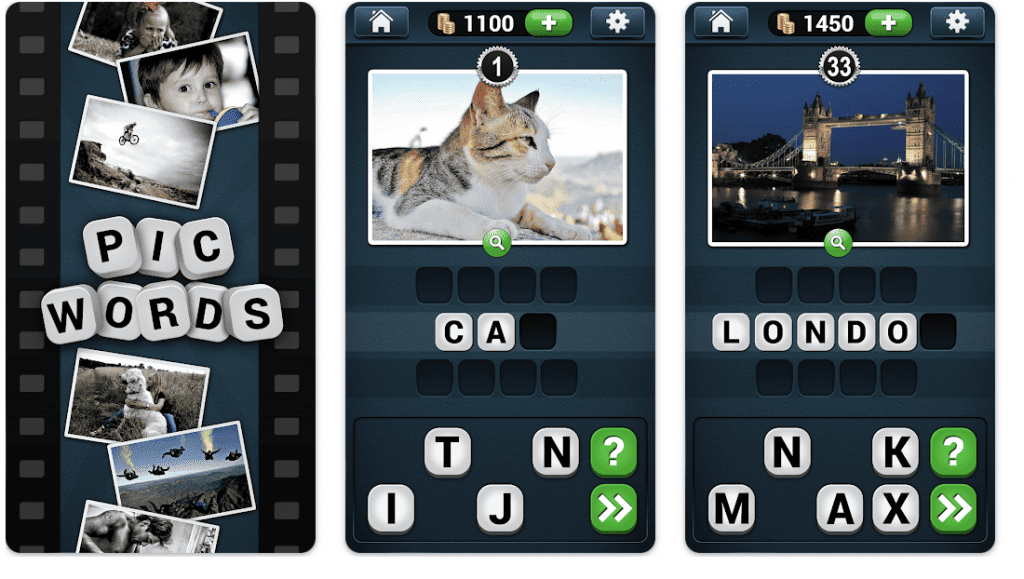 Want More Inspiration?
💡 Take your presentations to the next level with AhaSlides! Head over to AhaSlides to captivate your audience, gather real-time feedback, and make your ideas shine!
Frequently Asked Questions
Is word search a good brain game?
Certainly, word search games are good to sharpen your mind, especially if you want to improve your vocabulary and spelling skills. Furthermore, it is a super fun and addictive game that you can play for hours on end.
Is Word Search Explorer free?
Yes, you can download and play Word Search Explorer for free. This word game definitely makes learning new words so easy and much more fun.
What is a word finder game?
Word Finder is similar to Word Search or Scrabbles which asks players to find hidden words from clues.
What is a secret word game?
An interesting version of a word game that requires interaction between team members, is called a secret word game. It is one of the most popular word games that is used in teamwork activities. An individual or a team tries to guess a word from clues given by a teammate who knows it. This person can describe the word in different ways, based on the assigned rules of the game.