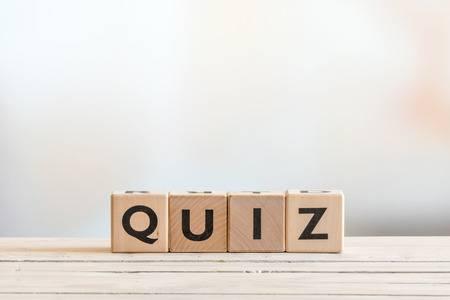 Planning for your next homemade quiz? Try our Pick Image Quiz feature!
Pick Image is a popular live quiz feature on AhaSlides. With it, you can spice up your quiz with round ideas like the "guess the album covers" round or "guess who" round.
In this blog post, you will learn how to create a Pick Image quiz on AhaSlides. Head down to the end of this article for a fun ready-made Flag Quiz Template that I have prepared for you. You can copy it to your own AhaSlides account to use in just one click.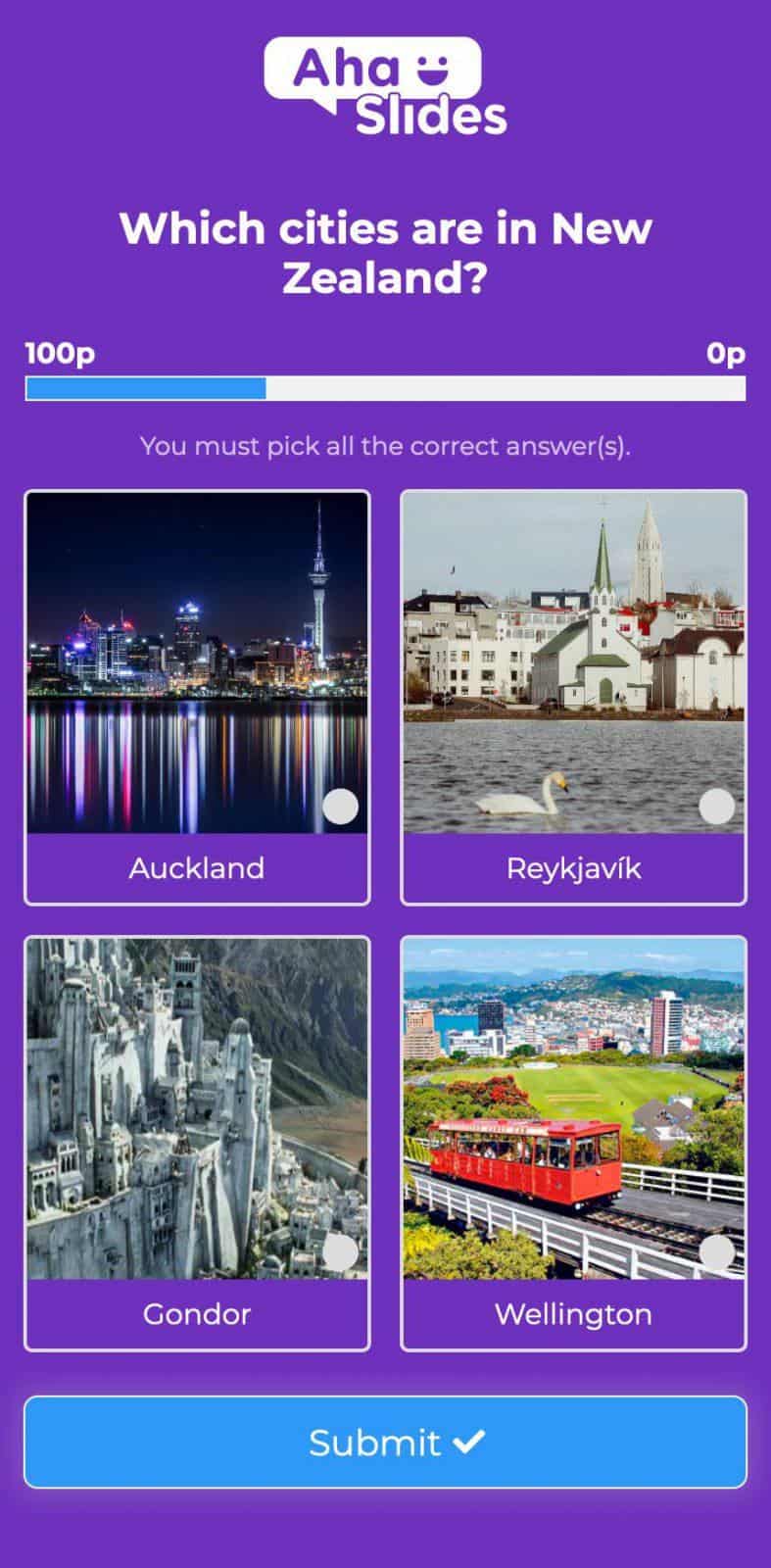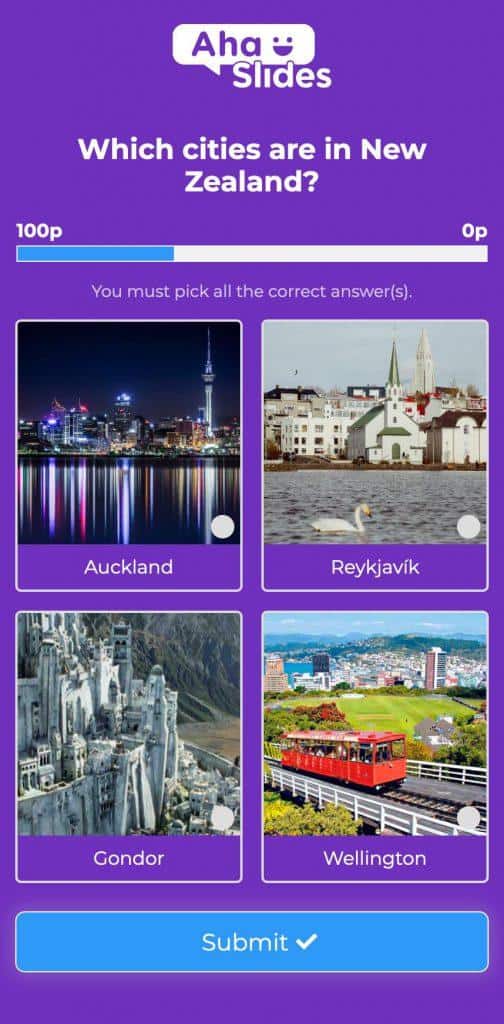 Creating a Pick Image Quiz
If you are unfamiliar with the quiz feature on AhaSlides, check out this tutorial. Otherwise, read on for the Pick Image quiz feature.
First, create a new slide and choose the Pick Image feature in the Type tab.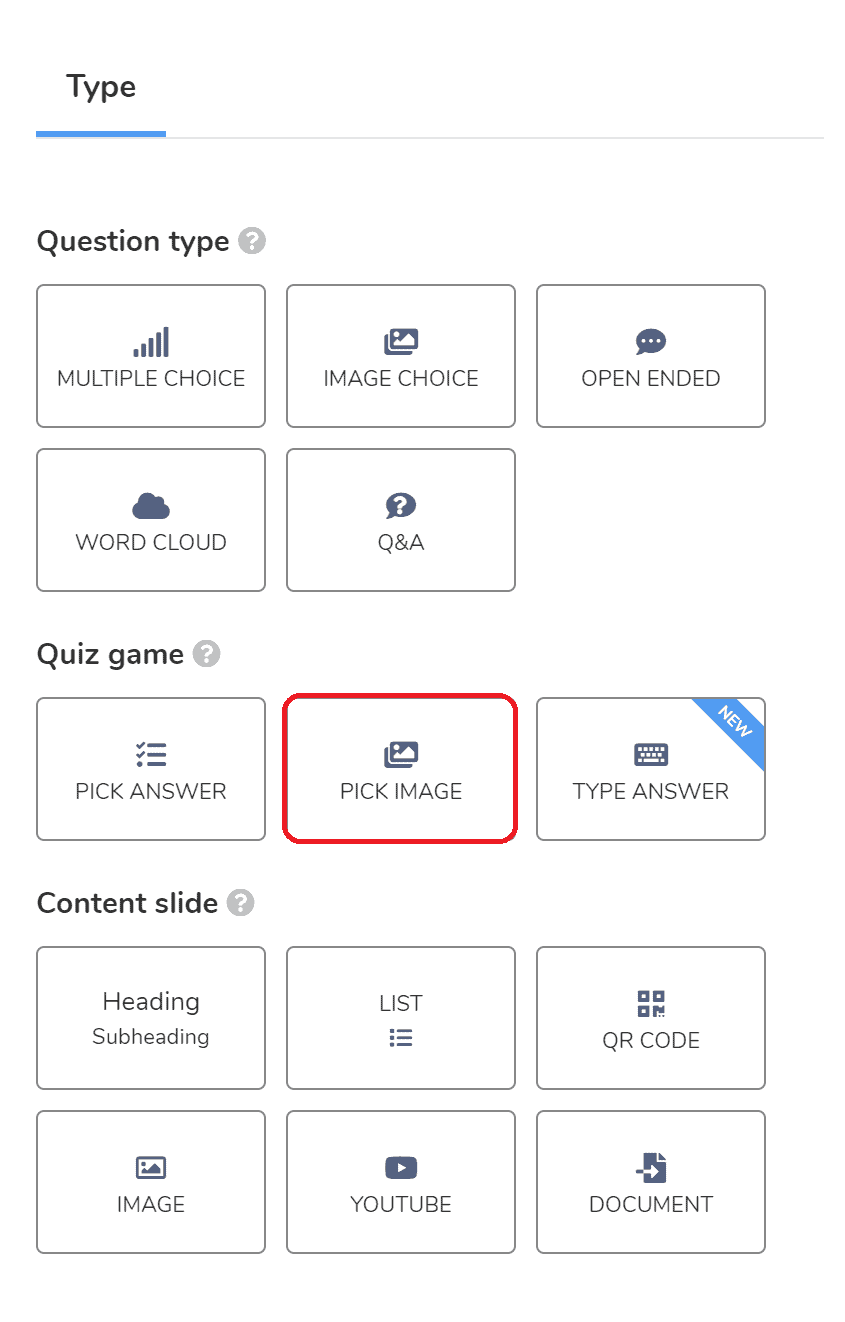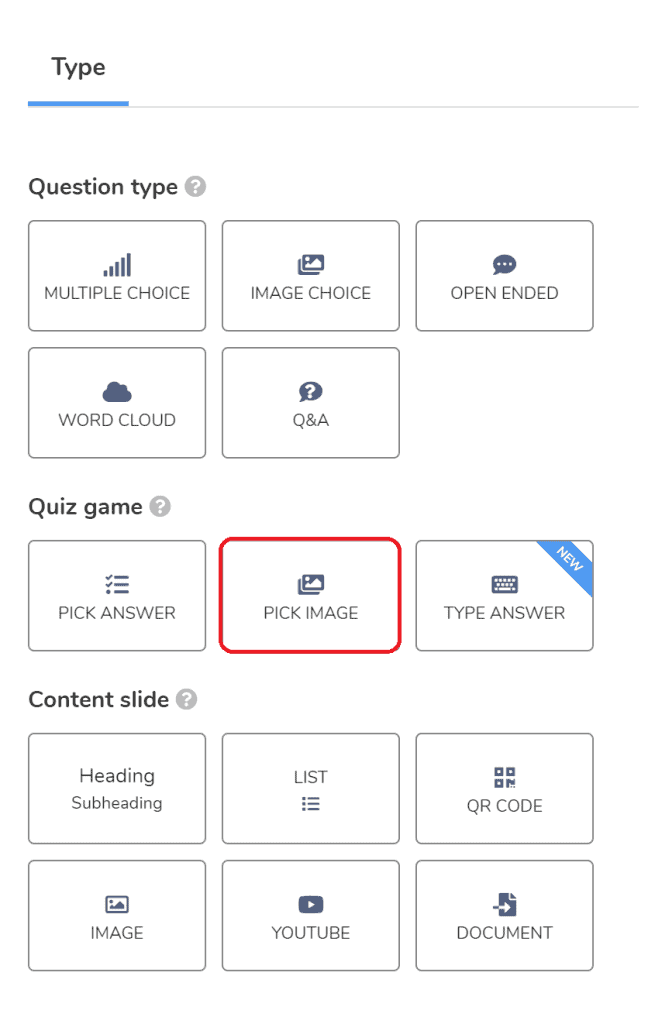 Your slide will look like this.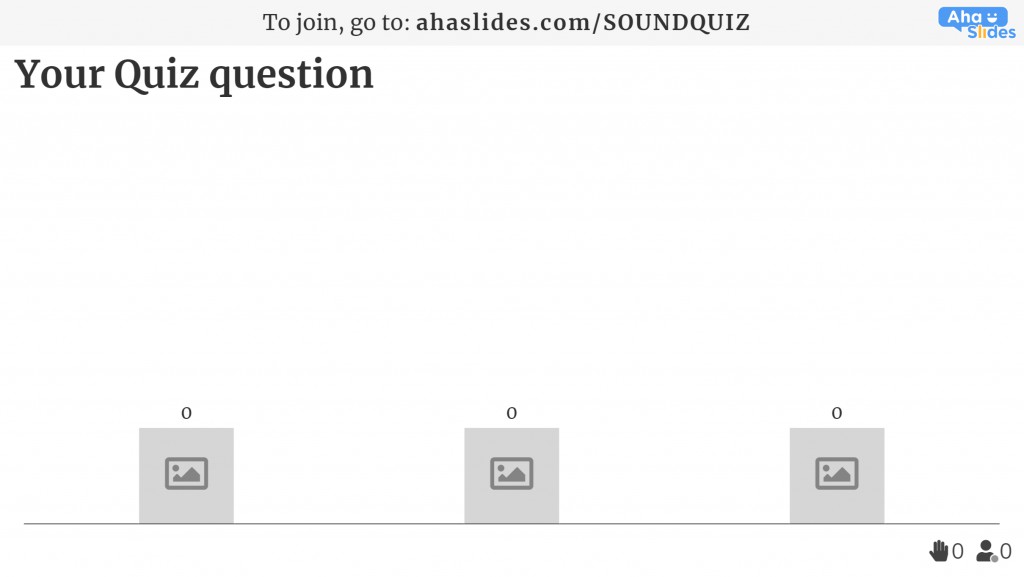 In the Content tab, you will be able to set the question, the answers, and the images for each answer.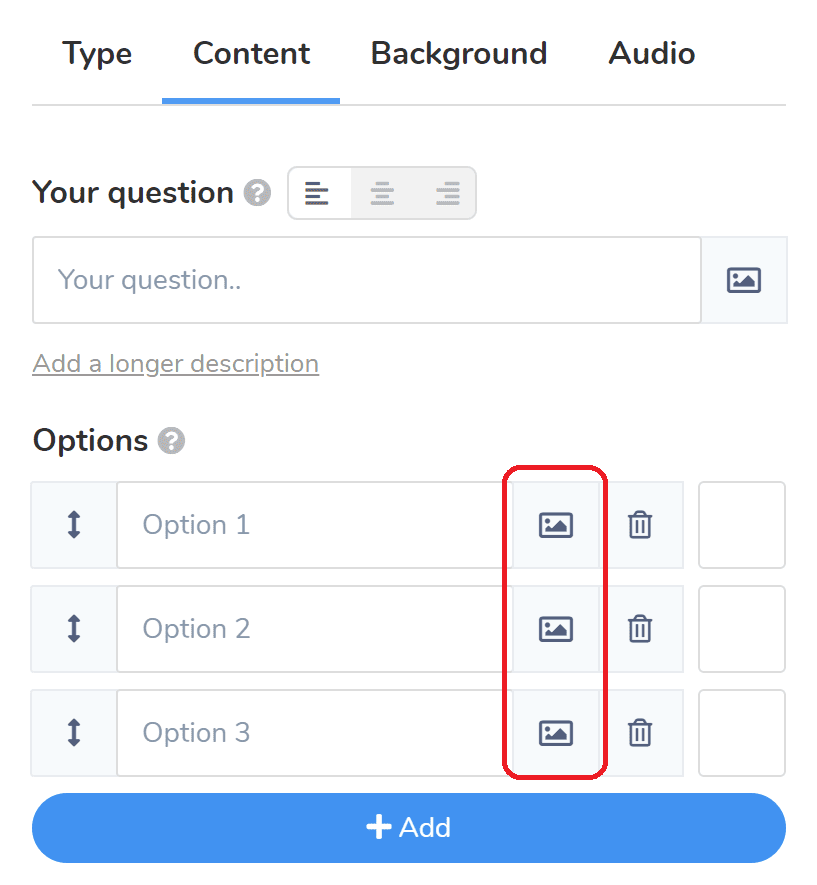 That's it! You have learned how to create your own Pick Image quiz.
Playing a Pick Image Quiz
For any of you who wants a ready-to-go quiz to play with your friends and family, we got you covered. Here is a Flag Quiz template. Try it out.
To copy the quiz template, simply sign up for an AhaSlides account, and click Copy to Your Account button at the bottom. You can then host it over Zoom, Google Hangout, Skype, or any other video calling platforms out there.
Have a question that we didn't answer? Don't hesitate to contact our support team. Click the blue chat button on the bottom right corner so we can help you right away.
Get more interactive tips with AhaSlides