Looking for something flexible, more affordable than Kahoot? Our event organisers have tried over a dozen tools on the market, and here's the answer.
Kahoot, released in 2013, is an online Quiz platform that is built mainly for the classroom. While it works great as an assisting tool to teach kids, Kahoot has many shortcomings such as: limited question types, limited chart types (no word cloud, no pie chart etc.), few customisation options, no support for Q&A and open discussions. Its expensive and rather confusing pricing schemes are also a big hurdle to new users.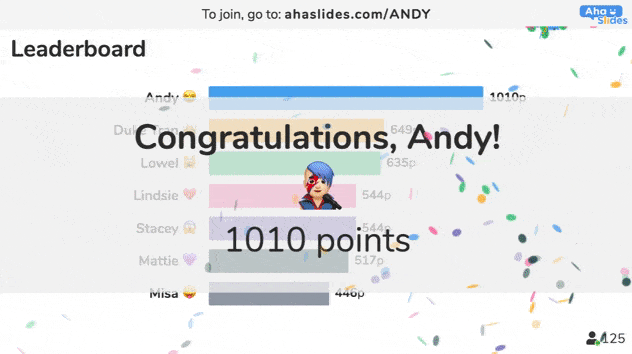 AhaSlides on the other hand offers a lot more than being just a quiz game tool. It is an all-in-one presentation software packed with a wide array of powerful features. With AhaSlides, you can also add polls, live charts, beautiful word clouds, and idea boards. You can even mix in a Q&A board to collect questions from the audience (and let them vote on which ones should really be answered).
What's more: you will find yourself using AhaSlides with much ease and familiarity, since it has the same look and feel as a regular presentation software. And it works like one: you can add content slides (of text, images or video) in-between the Quiz or polls.
Kahoot and AhaSlides: What Is The Better Choice?
AhaSlides
Kahoot!
Quiz Games
✅ Yes
✅ Yes
Access to Image Library
✅ Yes
❌ $240 annually
Q&A Session
✅ Yes
❌ No
Multiple-choice Polls
✅ Yes
❌ $240 annually
Poll Chart Types
✅ Bar, Pie, Donut chart
✅ Bar chart
Max options per Quiz
✅ 7
❌ 4
Open-ended Questions
✅ Yes
❌ No
Word Clouds
✅ Yes
❌ No
Content Slide Options
✅ Yes
❌ $240 annually
Mixed Slide Types in Presentation
✅ Yes
❌ $240 annually
Participant Entry
✅ Customisable short link
❌ Random arbitrary code
QR Code Support
✅ Yes
❌ No
Customised Theme
✅ Yes
❌ $480 annually
Customised Branding
✅ From $49.95
❌ $480 annually
Credit Card
✅ NOT required for Free users
❌ Always required
Plans & Pricing
From $2.95 / one-time
One-time plans available
Monthly plans available
Educational plans available
Standard Plan from $15 / month
All other plans are annual
Educational plans available
What people have said about AhaSlides…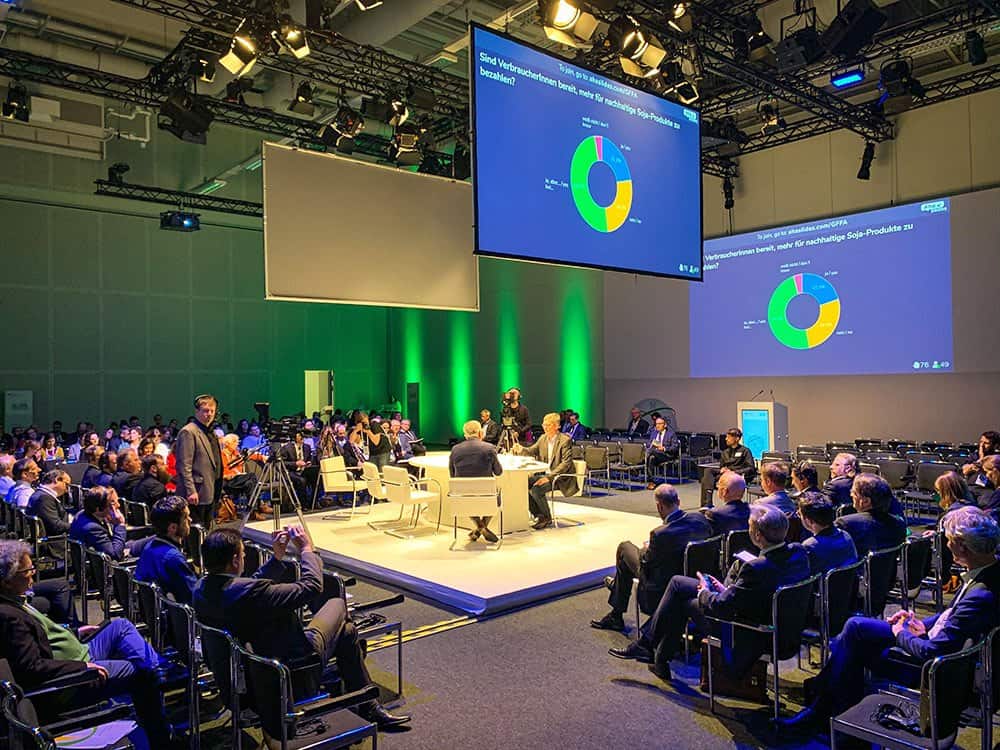 "We used AhaSlides in an international conference in Berlin. 160 participants and a perfect performance of the software. Online support was fantastic. Thank you! ⭐️"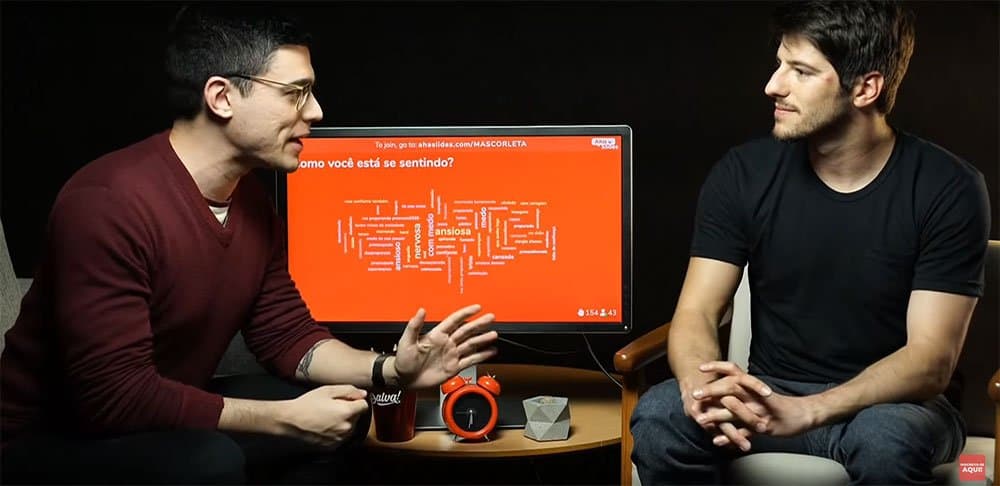 "AhaSlides added real value to our web lessons. Now, our audience can interact with the teacher, ask questions and give instant feedback. Moreover, the product team has been always very helpful and attentive. Thanks guys, and keep up the good work!"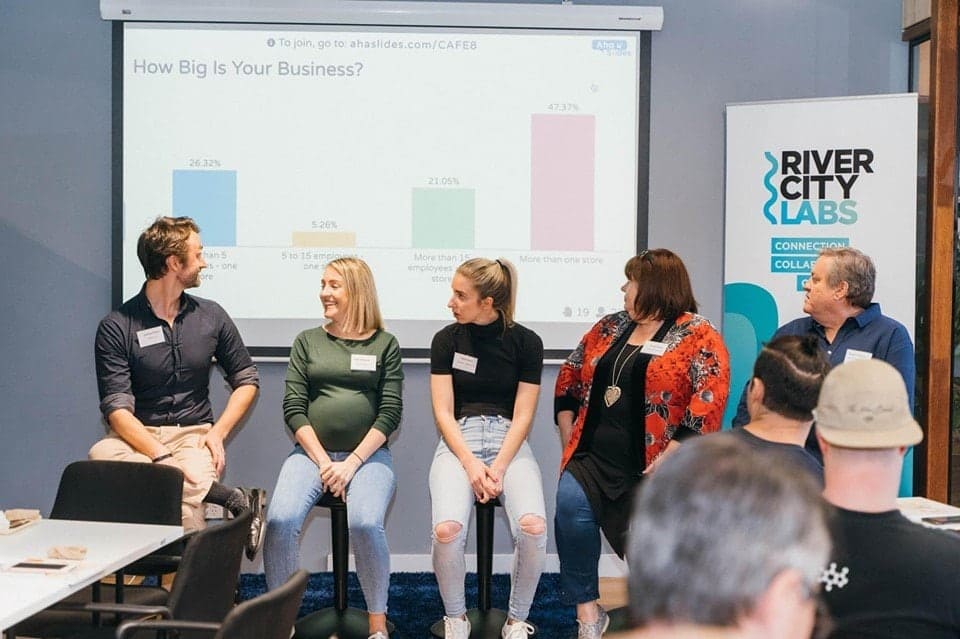 "10/10 for AhaSlides at my presentation today – workshop with about 25 people and a combo of polls and open questions and slides. Worked like a charm and everyone saying how awesome the product was. Also made the event run much more quickly. Thank you! 👏🏻👏🏻👏🏻"
"Thank you AhaSlides! Used this morning at MQ Data Science meeting, with approx 80 people and it worked perfectly. People loved the live animated graphs and open text 'noticeboard' and we collected some really interesting data, in a quick and efficient way."
The best free alternative to Kahoot – final answer
With its rich features, intuitive interface and bunch of customisation choices for both free and paid users, AhaSlides is the perfect free alternative to Kahoot! Among the available Kahoot alternatives, AhaSlides stands out as the best new alternative, at the affordable price, covering every tool essential for you to shine during your performance, whether for fun, educational or professional use!