What are fun questions to ask students? What are fun icebreaker questions to bond with students? There are many of you asking these questions to find a better way to grab students' attention and increase students' engagement in both classroom learning activities and other extracurricular activities. If you find it hard to communicate with your students, you can read through these articles in a few minutes to find a better and more effective way to communicate with them.
More Icebreaker Tips with AhaSlides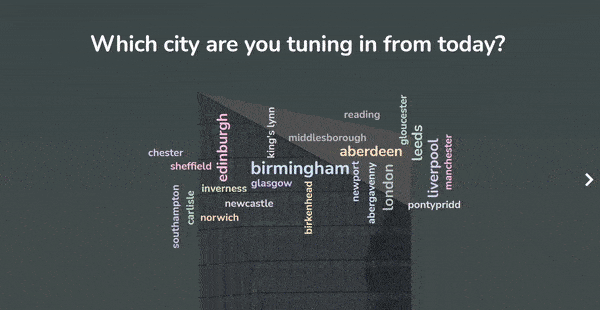 More funs in your icebreaker session.
Instead of a boring orientation, let's start a fun quiz to engage with your mates. Sign up to take free quiz from AhaSlides template library!
🚀 Grab Free Quiz☁️
20 Fun Interactive Questions for Daily Check-in
1. What makes you smile today?
2. Which emoji can describe your mood right now?
3. Do you go to bed late yesterday?
4. Do you read a book before bedtime?
5. Which song can describe your mood right now?
6. Do you do exercises in the morning?
7. Do you want to give your friend a hug?
8. What weird topic would you most like to research?
9. Which joke would you like to tell?
10. Do you help your parents by doing housework?
11. Pick a superpower you want most.
12. What do you use your superpowers for?
14. Can you share a good action you did or others did in the past?
15. Which present you wanted to have?
16. What do you want to do now to make up for yesterday mistake?
17. Do you want to become famous?
18. Do you want to write a book?
19. What is the place where you feel most yourself?
20. What is on your bucket list and why?
Wacky Icebreaker – 20 Fun Questions to Ask students
21. Harry Potter or the Twilight light Saga?
24. Morning bird or Night owl?
26. Indoor activities or outdoor ones?
27. Online learning or in-person learning?
28. Drawing or playing an instrument?
29. Playing a sport or reading a book
30. Superhero or villain?
31. Speak out or write out?
32. Chocolate or vanilla?
33. Listen to music while you work or rather work in silence?
34. Work alone or work in a group?
35. Instagram or Facebook?
39. Go to the beach or hiking?
40. Tent camping or hotel stay?
Get-to-know – 20 Fun Questions to Ask Students
41. Do you know any other languages?
42. What is your favorite family tradition?
43. Do you like to go KTV, and which song will you pick first?
44. Which kind of music do you like?
45. What is your favorite pet and why?
46. What is the most challenging part of school for you?
47. What is the best school assignment you've ever had?
48. What is the most difficult assignment you've ever had?
49. Do you like field trips?
51. Are you addicted to social networks?
52. Are you obsessed with how others judge you online?
53. What is your favorite book?
54. Do you like reading printed newspapers or online newspapers?
55. Do you like cultural exchange trips?
56. Which is your dream graduate trip?
57. What do you do in the future?
58. How long do you spend playing games on average?
59. What do you do at the weekend?
60. What is your favorite quote and why?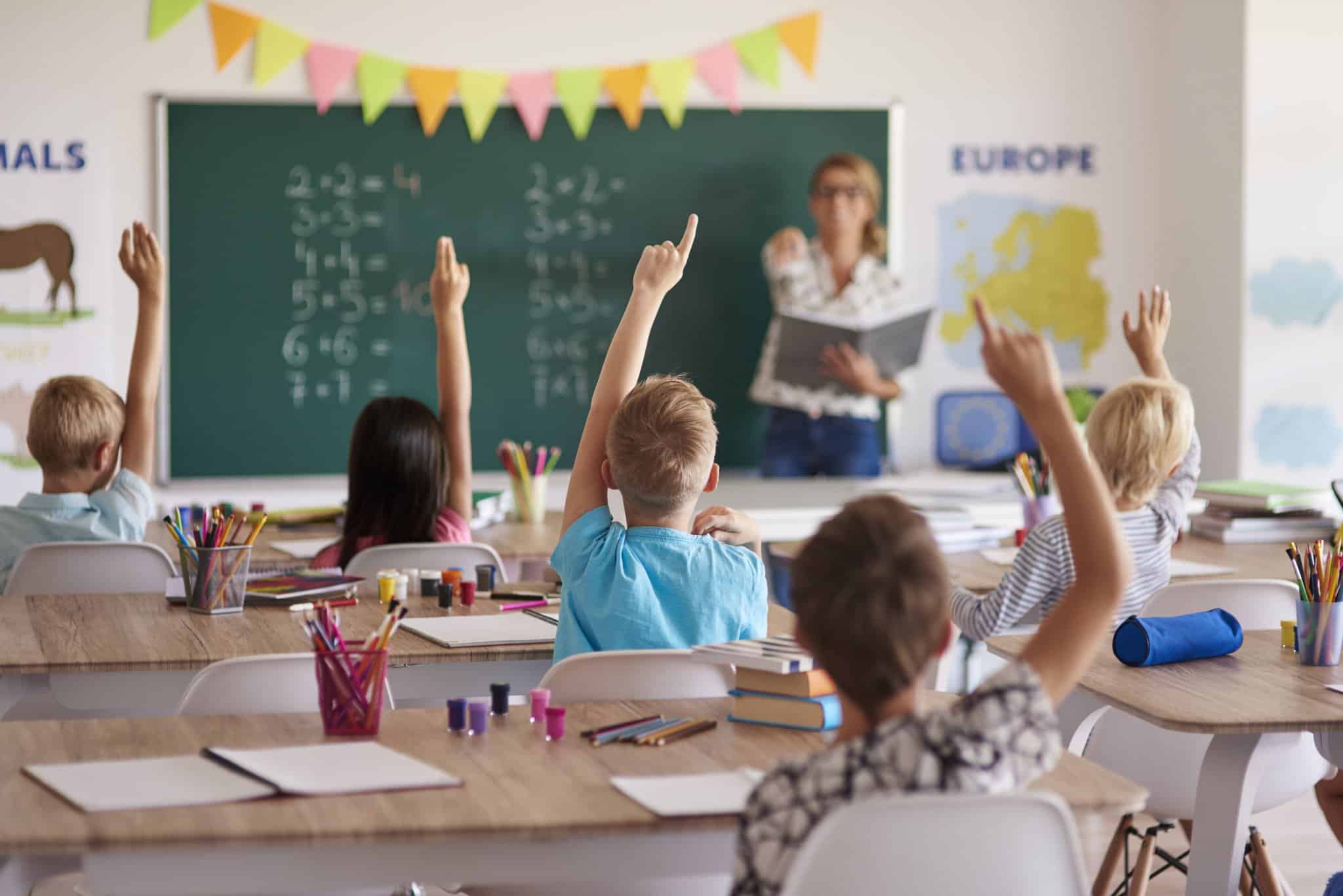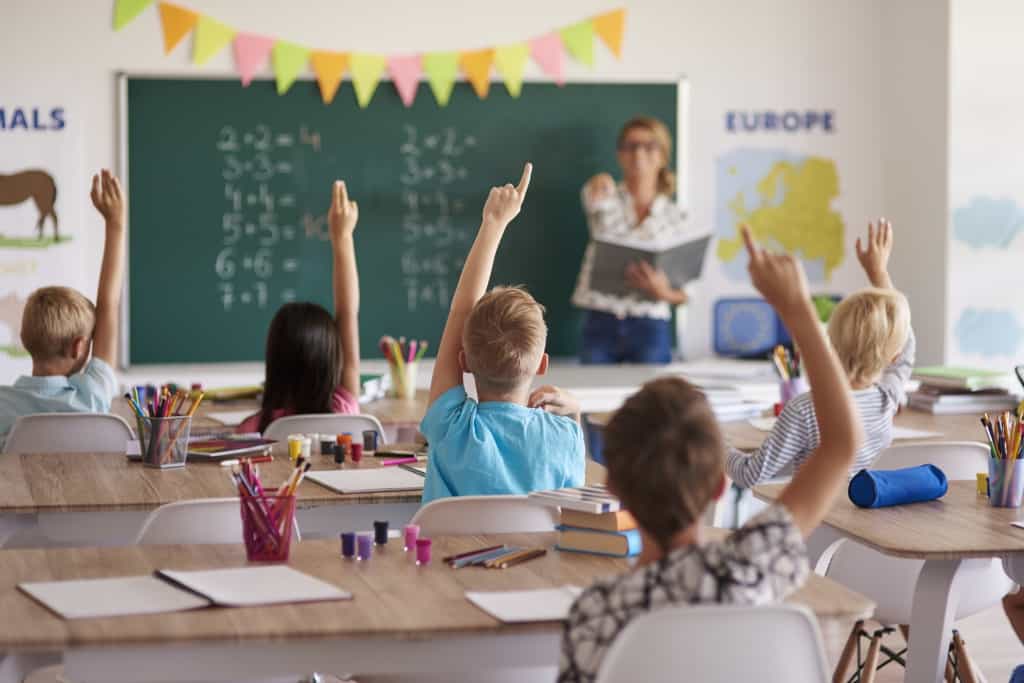 20 Virtual Learning related – Fun Questions for Students
61. What is your favorite used emoji?
62. Do you encounter difficult problems during online learning?
63. Do you want to turn on or turn off the camera during virtual learning?
64. What is your most used writing assistant tool?
65. How important is face-to-face communication for you while learning remotely?
66. Do you like an online quizzes?
67. Do you think online exams may bring unfair?
68. How much do you know about AI?
69. What is your favorite subject in distance learning?
70. Do you think traditional classrooms should be replaced by virtual learning forever?
71. What is the best part of virtual learning?
72. What are the drawbacks of virtual learning?
73. What's your secret to getting ready for a quiz or test?
74. What bothers you while you are learning remotely?
75. Which subject doesn't suitable to learn online?
76. Do you want to buy an online course?
77. To what extent do you think online course help improve your knowledge?
78. Do you have an online or remote job?
79. What is your favorite Zoom background?
80. Which online meeting platform you like to recommend?
15 Interesting Fun Questions to Ask Students about their School Experience
81. How often do you talk to your classmates?
82. How eager are you to participate in your classes?
83. What are the most engaging activities that happen in this class?
84. What is the easiest subject in school?
85. Do you like off-campus activities/
86. What is your plan for winter vacation and summer vacation?
87. If you didn't finish your homework, what's most likely the reason?
88. What's one thing from primary school you wish they still did in high school?
89. What is one thing your teacher can do to get to know you better?
90. Do you want to help your friend they are in a bad situation?
91. Do you want to learn more than 2 languages in school?
92. Have you ever used the assignment assistant platform?
93. What advice would you give someone about the grade you just finished?
94. What is the most practical subject that you want to learn that school doesn't have?
95. Do you want to study abroad, and which country and why?
Get Inspired with AhaSlides!
Fun Questions to Ask Students? Communication is the best key to understanding your students whether is face-to-face or remote class. How to ask students appropriately need a bit of effort. However, you can start with fun, wacky questions to make them feel less pressured to answer and free to share their deepest thoughts.
Now that you have nearly 100 useful fun questions to ask students, it is high time to make your classroom lessons and online classes become more attractive and effective. AhaSlides can help teachers to solve their problems most affordably and quickly.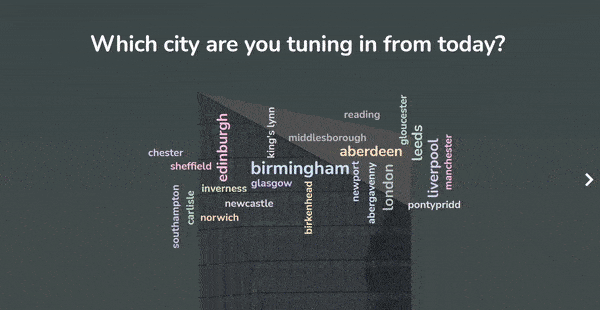 Start in seconds.
Get any of the above examples as templates. Sign up for free and take what you want from the template library!
🚀 Get Free Templates