One of the biggest challenges with time management is that there are only 24 hours in a day.
We can't create more time, but we can learn to use the time we have more effectively.
It is never too late to learn about time management, whether you are a student, researcher, employee, leader, or professional.
So, an effective time management presentation should include what information? Should we put effort into designing a compelling time management presentation?
You will find out the answer in this article. So let's get over it!
Tips for Better Engagement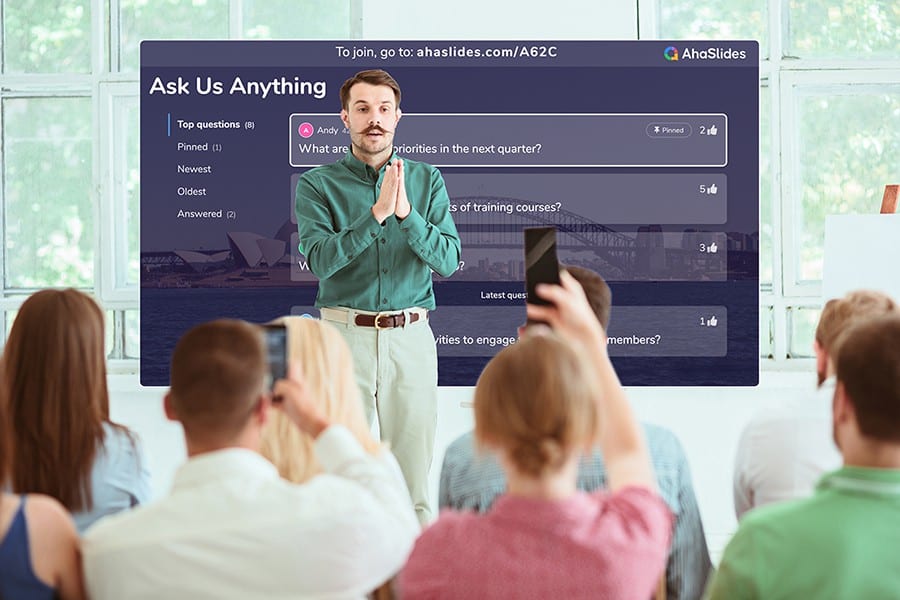 Start in seconds.
Get free templates for your next interactive presentation. Sign up for free and take what you want from the template library!
🚀 Get templates for free
Table of Contents
Time Management Presentation for Employees
What makes a good time management presentation for employees? Here is some key information to put on the presentation that certainly inspires employees.
Begin the presentation by explaining the importance of time management for personal and professional growth. Highlight how effective time management can lead to reduced stress, increased productivity, better work-life balance, and career advancement.
Provide tips on how to create daily, weekly, and monthly schedules. Encourage the use of tools like to-do lists, calendars, or time-blocking techniques to stay organized and on track.
Share real-life success stories from employees or colleagues who have implemented effective time management strategies and witnessed positive outcomes. Hearing relatable experiences can inspire others to take action.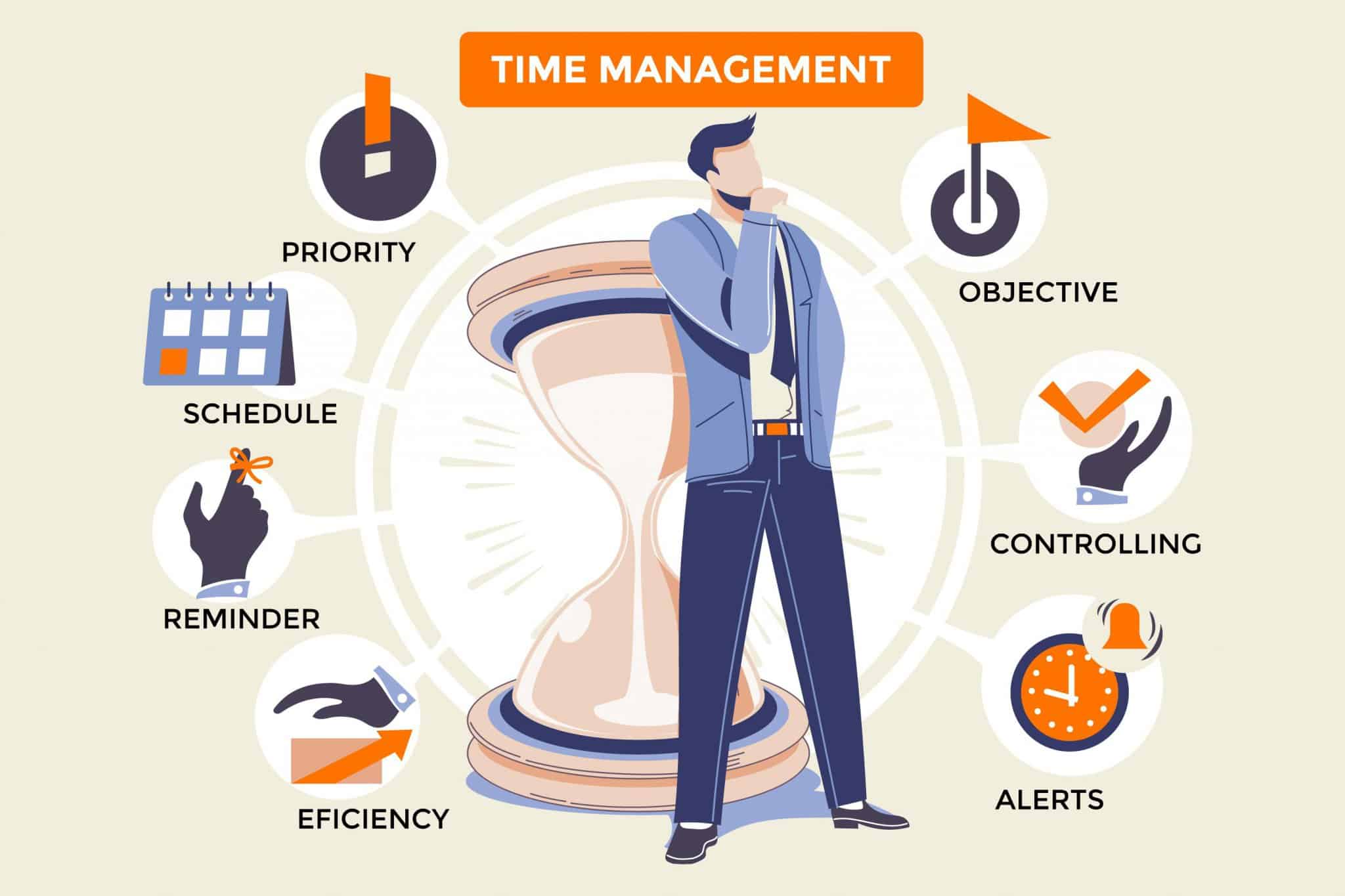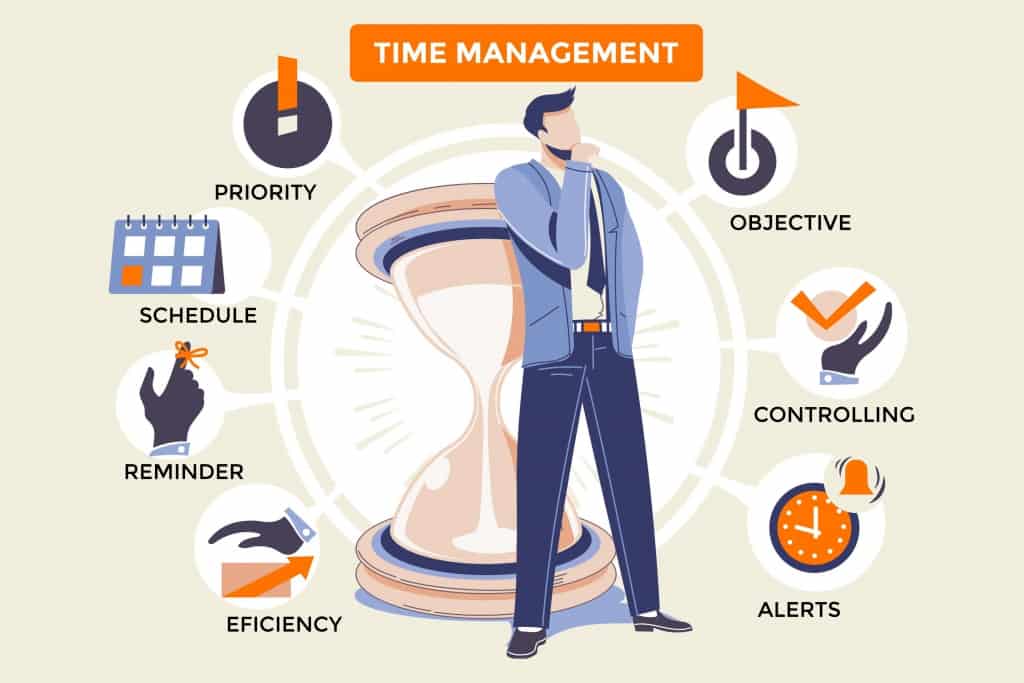 Time Management Presentation for Leaders and Professionals
Presenting about time management training PPT among leaders and professionals is a different story. They are too familiar with the concept and many of them are masters in this field.
So what can make the time management PPT stand out and attract their attention? You can learn from TedTalk to get more unique ideas to level up your presentation.
Customization and Personalization
Offer personalized time management recommendations during the presentation. You could conduct a brief survey before the event and tailor some of the content based on the participants' specific challenges and interests.
Advanced Time Management Techniques
Instead of covering the basics, focus on introducing advanced time management techniques that these leaders might not be familiar with. Explore cutting-edge strategies, tools, and approaches that can take their time management skills to the next level.
Get Interactive, Fast 🏃‍♀️
Make the most of your 5 minutes with a free interactive presentation tool!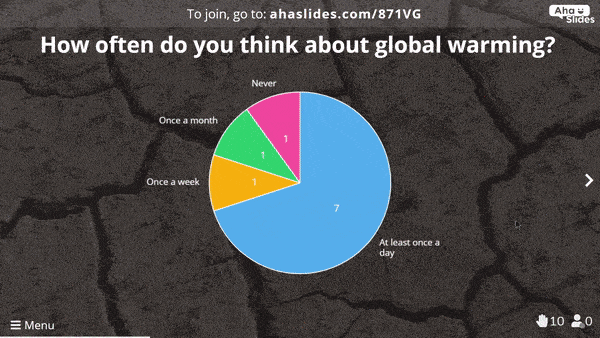 Get Interactive, Fast 🏃‍♀️
Make the most of your 5 minutes with a free interactive presentation tool!
Time Management Presentation for Students
How do you talk to your students about time management?
Students should equip themselves with time management skills in early childhood. It is not only helpful to help them stay organised, but also leads to a balance between academics and interests. These are some tips that you can make your time management presentation become more interesting:
Help students understand why time management is crucial for their academic success and overall well-being. Emphasize how effective time management can reduce stress, improve academic performance, and create a healthy work-life balance.
Explain the Pomodoro Technique, a popular time management method involving the brain working in focused intervals (e.g., 25 minutes) followed by short breaks. It can help students maintain focus and increase productivity.
Teach students how to set specific, measurable, achievable, relevant, and time-bound (SMART) goals. In your time management presentation, remember to guide them in breaking down large tasks into smaller, manageable steps.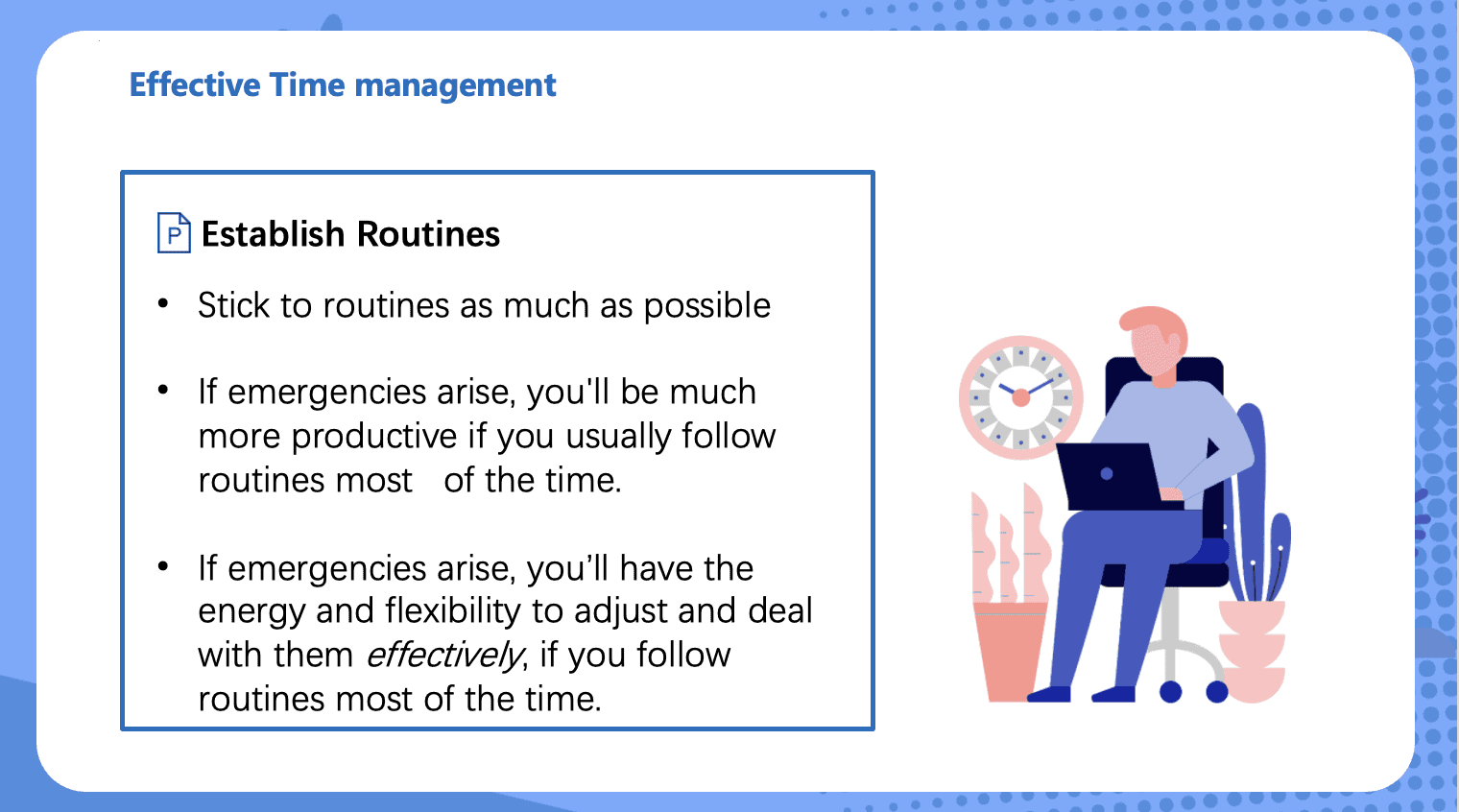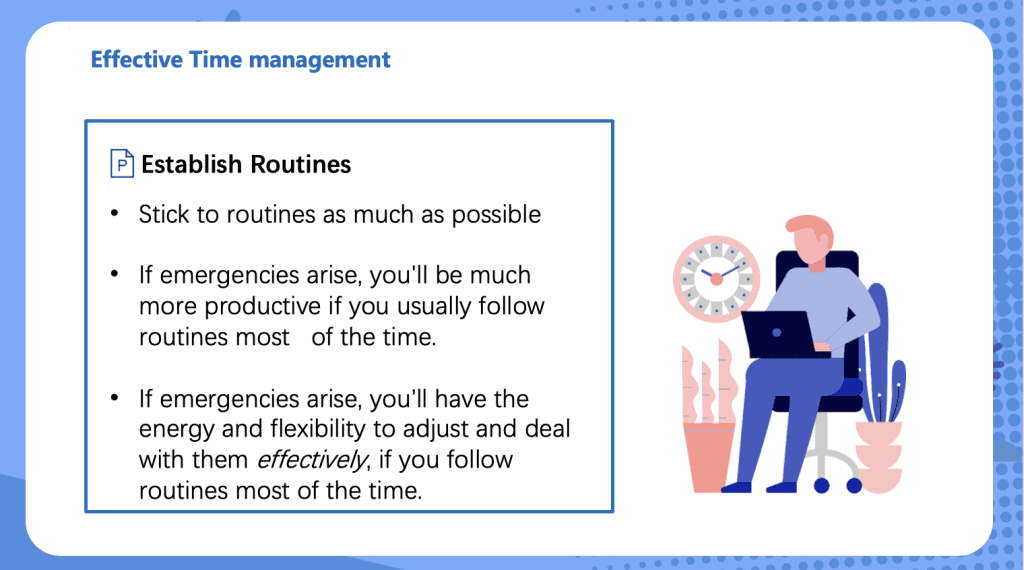 Time Management Presentation Ideas (+ Downloadable Templates)
To add more effectiveness to the time management presentation, don't forget to create activities that make it easy for the audience to retain information and engage in discussion. Here are some ideas to add to the time management PowerPoint.
Q&A and Interactive Activities
Good ideas of time management PPTs with activities can be interactive elements like polls, quizzes, or group discussions to keep employees engaged and reinforce key concepts. Also, allocate time for a Q&A session to address any specific concerns or questions they might have.
Time management presentation PowerPoint
Remember, the presentation should be visually appealing, and concise, and avoid overwhelming employees with too much information. Use relevant graphics, charts, and examples to illustrate the concepts effectively. A well-designed presentation can ignite employees' interest and drive positive changes in their time management habits.
How to start a time management ppt with AhaSlides?
Leverage AhaSlides to deliver creative time management slides. AhaSlides provides all kinds of quiz templates and games that definitely enhance your slides.
Log in to your AhaSlides account or create a new one if you don't have it yet.
Once logged in, click on the "Create New" button and select "Presentation" from the options.
AhaSlides offers various pre-designed templates. Look for a time management template that suits your presentation's theme.
AhaSlides integrates into PowerPoint and Google Slides so you can add directly AhaSlides into your ppt.
You can set a time limit to your questions if you tend to create interactive activities during your presentation.
Looking for time management templates? We have a time management template free for you!
⭐️ Want more inspiration? Check out AhaSlides templates right away to unlock your creativity!
Time Management Presentation FAQs
Is time management a good topic for presentation?
Talking about time management is an interesting topic for people of all ages. It is easy to add some activities to make a presentation engaging and captivating.
How do you manage time during a presentation?
There are several ways to manage time during a presentation, for example, set a time limit for each activity that engages with participants, rehearse with a timer, and use visuals effectively
How do you start a 5 minute presentation?
If you want to present your ideas within 5 minutes, it is worth noting to keep slides up to 10-15 slides and use presentation tools like AhaSlides.