As Jean Cocteau, a French writer, designer, playwright, artist, and filmmaker, stated, "Style is a simple method of conveying complex ideas." Undeniably, a person's choice of clothing can significantly impact the perception they create, making it a formidable tool for communication.
So, if you wish to make a strong impression on your audience, the following presentation outfit tips can assist you in appearing confident and "shining" when you take the stage to speak.
Table of Contents
| | |
| --- | --- |
| What is the best way to dress for a presentation? | Dark colors and simple shapes |
| How female should dress during a presentation? | blouses with shirts |
| How male should dress during a presentation? | clean, shirt with collar and tie |
Overview of Presentation Outfit
Tips for Better Engagement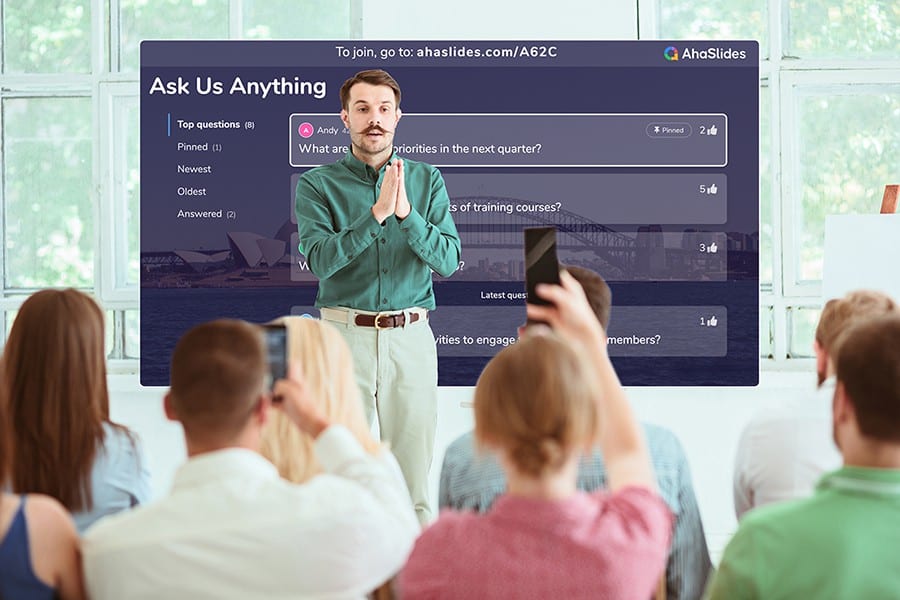 Start in seconds.
Get free templates for your next interactive presentation. Sign up for free and take what you want from the template library!
🚀 Get templates for free
Why Your Presentation Outfit Matters 
Humans are creatures easily impressed by appearance, so your presentation outfit will determine your first impression on your audience.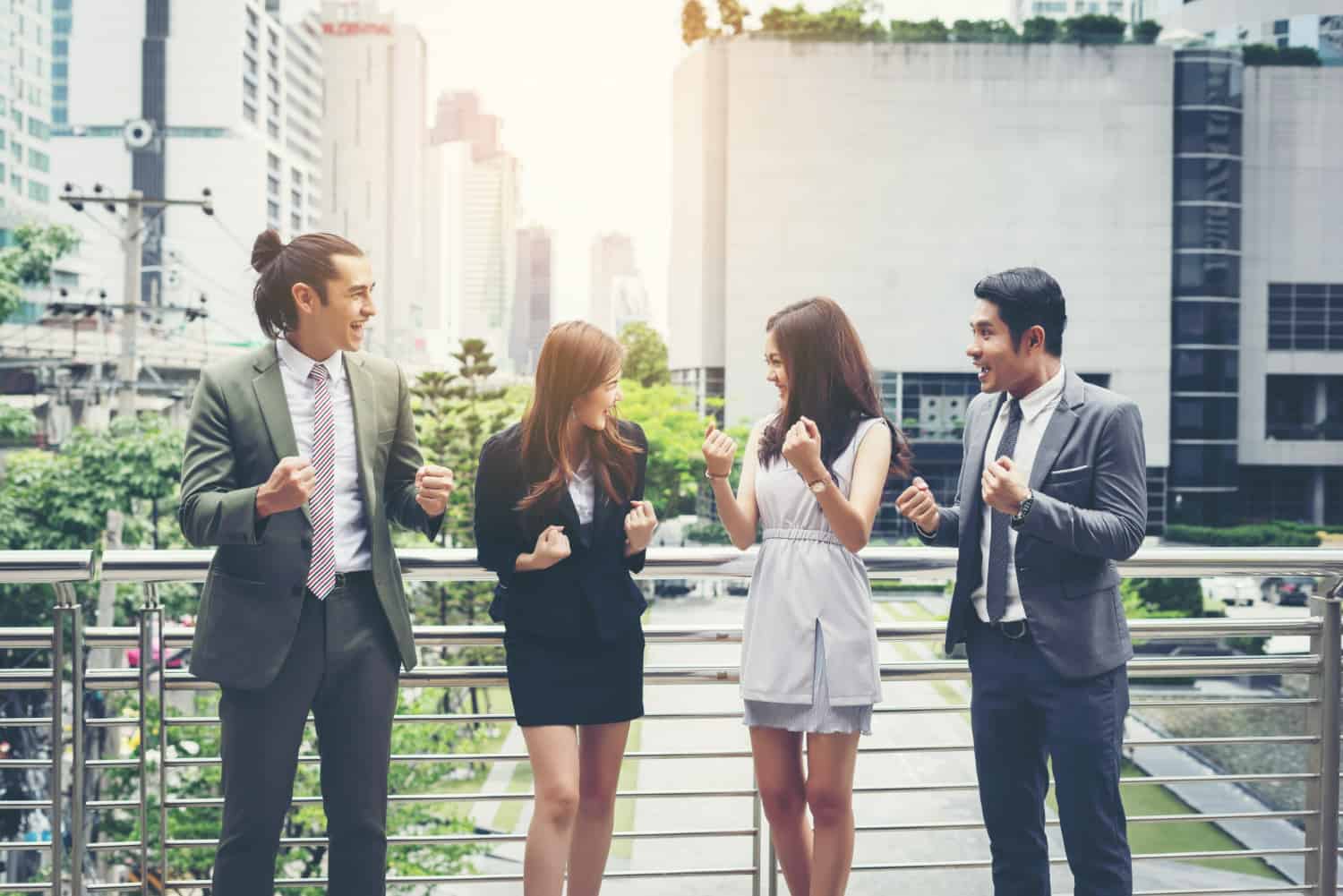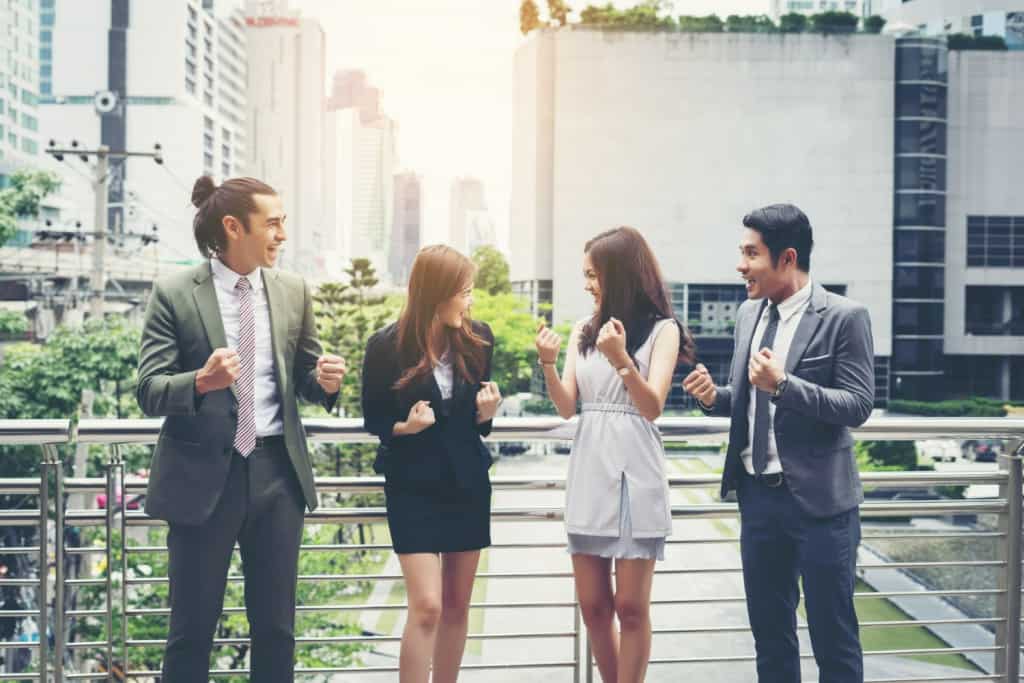 Furthermore, it brings personal benefits as it reflects your professionalism, confidence, and competence. A well-groomed and appropriate outfit can boost your self-assurance and comfort, which leads to an improved presentation.
For example, wearing a suit and tie to a business presentation shows that you take the event seriously and well-prepared. On the other hand, wearing casual and wrinkled clothes can show your lack of professionalism and attention to detail. It can reduce the weight of your words.
Moreover, the way you dress can also affect your self-perception. Don't limit yourself to dull, everyday outfits. Choosing the right costume for your presentation can be a valuable investment in enhancing your success as a speaker.
How To Choose A Perfect Presentation Outfit
Here are some tips on how to choose the perfect presentation outfit:
1/ Know Your Audience
A beautiful outfit is not only because of the design but also depends on the wearer choosing the right situation and suitable for their audience.
Whether you're presenting in a class or a corporate meeting, it's essential to identify your audience.
For example, a suit and tie may be appropriate for a formal business presentation, while a more casual, creative gathering may allow for a more relaxed look.
Besides, you should wear clothes with light or neutral colours, limiting cumbersome designs or patterns.
2/ Dress for your body type
An outfit that is too wide or too tight not only does not enhance the beauty of your body but also makes you look sloppy and less confident when appearing in front of a crowd. By determining the right body type, you will have the right clothing choices:
If you have a slender figure, consider wearing clothing made from lightweight, flowing fabrics to add volume to your frame.
On the other hand, if you have a full frame, minimalist designs in structured and firm materials will be your best bet.
If you're unsure what looks best, try a few options and see what feels the most comfortable and confident.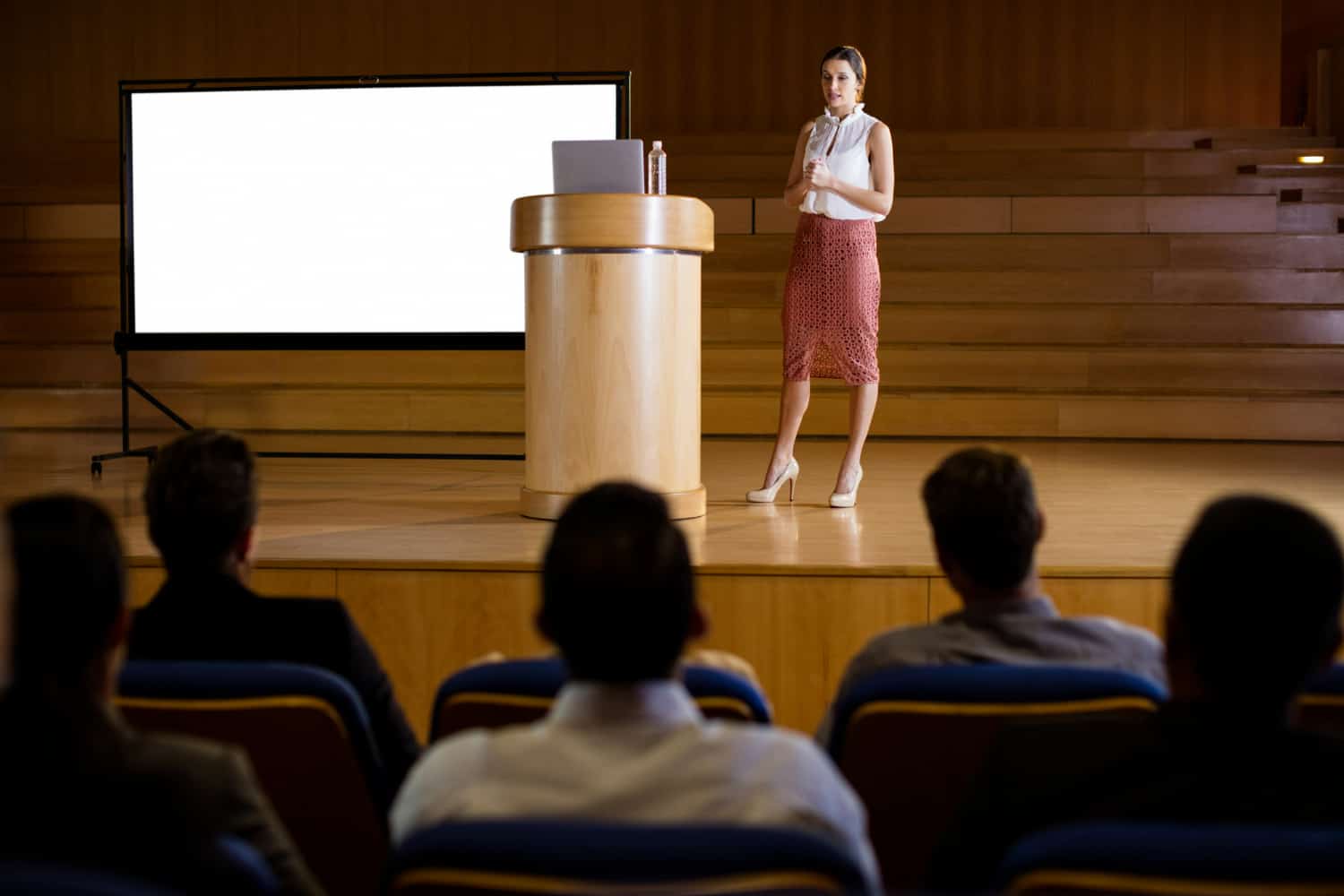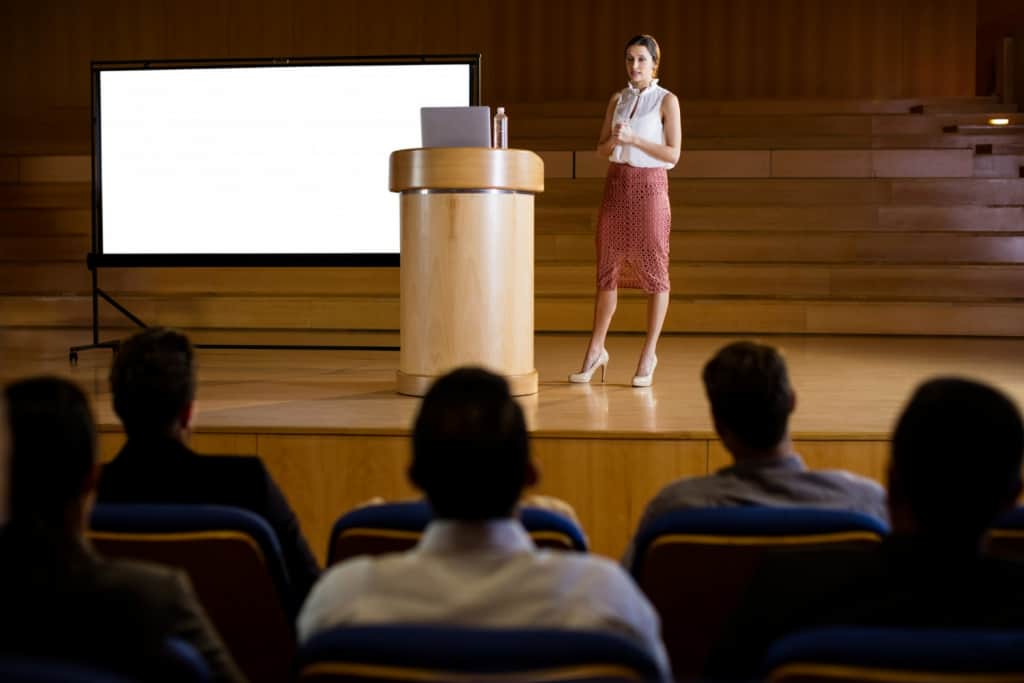 3/ Choose the right colors
Color plays a significant role in creating a visual impression on others. For this reason, it's best to choose neutral hues that evoke a warm and welcoming vibe, such as navy blue, white, pink, and soft pastel tones.
These shades are versatile and suitable for a range of events, skin tones, and personal preferences. They are considered to be approachable and work well for many people.
4/ Pay attention to details
When putting together a presentation outfit, it's essential to pay attention to even the smallest details. Here are some things to keep in mind when it comes to the details of your presentation outfit:
Cleanliness. Make sure your outfit is clean and free of any stains or spills.
Free of wrinkles. A well-pressed outfit is a sign of attention to detail and professionalism. Ensure your clothes are free of wrinkles and creases and that your collars, cuffs, and hemlines are neat.
Accessories. Choose accessories that complement your outfit and do not overpower it. Stick to a simple and understated look to avoid distractions.
Matching. Make sure that your accessories match your outfit in style and colour.
5/ In conclusion, be yourself
It's crucial to remember that following these tips doesn't mean much if you're dressing in a way that feels unnatural to you. If you have a creative personality, showcase it through your outfit choice.
For example, if you feel that wearing bold and striking colors will enhance your presentation, then wear bold and striking colors.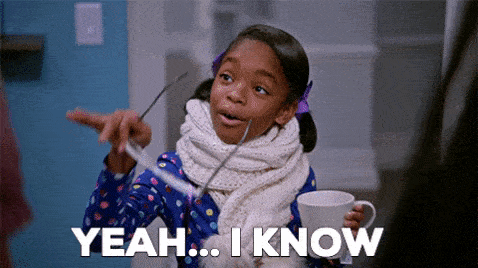 Keep in mind that the content of your presentation and the way you introduce yourself are the most critical factors. However, confidence can significantly impact the overall outcome of your performance. The way you dress and how you feel about it affects your true self, so choose an outfit that makes you feel confident.
In conclusion, the biggest takeaway is that confidence and staying true to your personal style is the best outfit you can wear. Everything else is secondary. So, focus on feeling confident, and the rest will fall into place.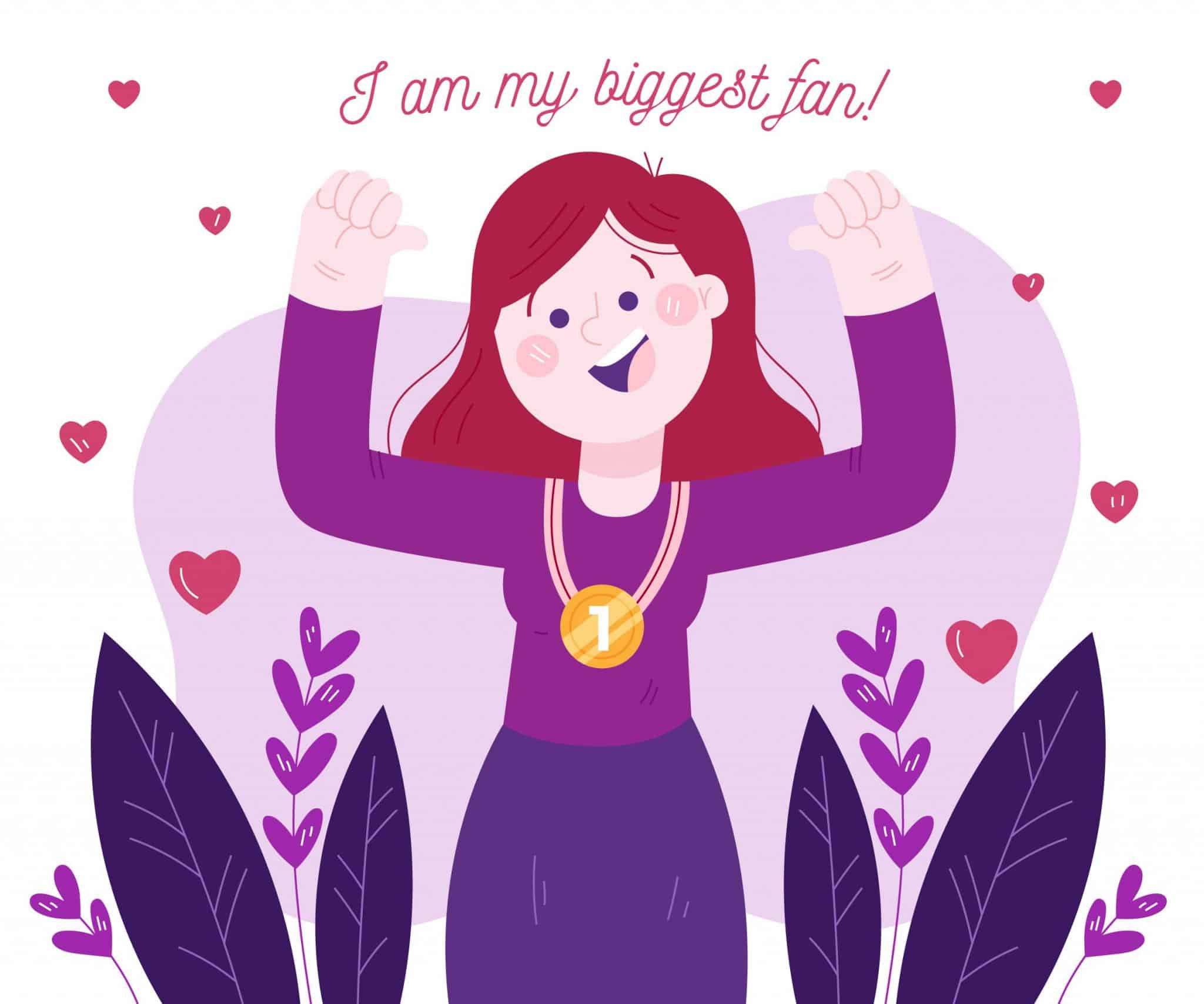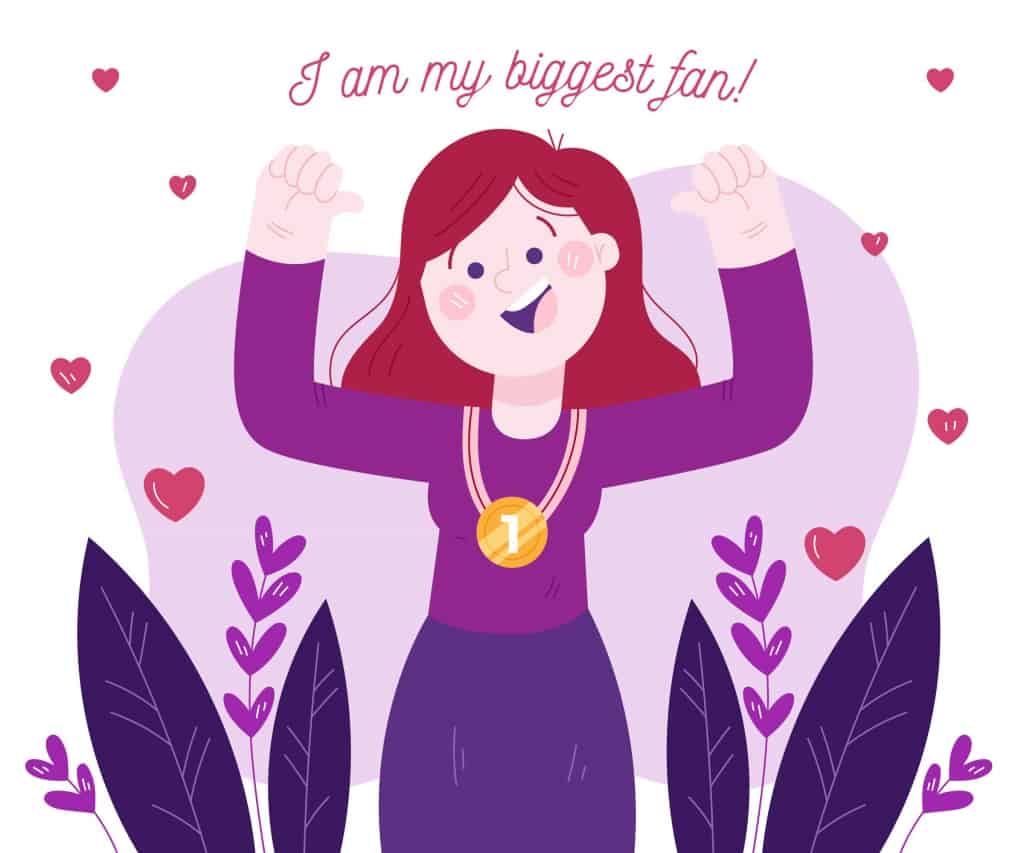 Final Thoughts
Finding the perfect presentation outfit on the first try is difficult. If you are confused, you can consult with friends or find inspiration from the star, a fashionista with the same body shape and pursuing the style you love. Remember to be honest with yourself. What are your strengths and weaknesses? What impression do you want to leave the audience? Once these questions are answered, finding the perfect outfit won't be too far off the mark.
What if you've found the right outfit for you and now want to make presentations interesting and creative, and engage your audience even more? Discover the public template library of AhaSlides now!