Love is the enchanting melody that unites two hearts, and a wedding is the grand symphony that celebrates this timeless harmony.
Everyone is waiting for your exceptional wedding. Your special day should be nothing short of extraordinary, filled with joy, laughter, and unforgettable moments.
In this article, we'll explore 18 unique wedding ideas that will amaze your guests and make your celebration a true reflection of your love story.
Table of Contents
Tips For Better Engagement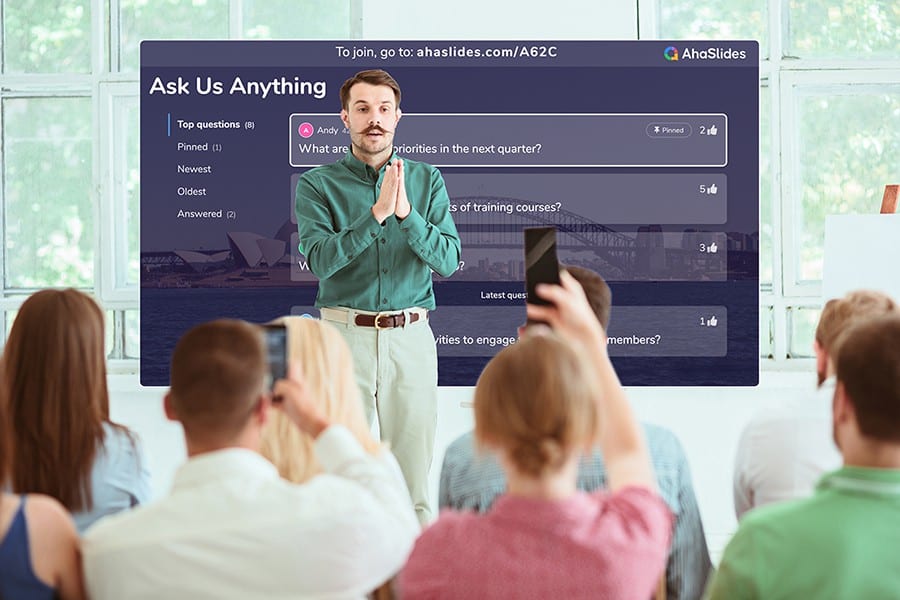 Make Your Wedding Interactive With AhaSlides
Add more fun with best live poll, trivia, quizzes and games, all available on AhaSlides presentations, ready to engage your crowd!
🚀 Sign Up for Free
Overview
| | |
| --- | --- |
| What are the 5 essential things for a wedding? | Wedding ceremony, food, drink, photography and videography, and music. |
| Is $30,000 too much for a wedding? | $30,000 is an average budget. |
#1. Get a Wedding Checklist
A list of what to do for a wedding is the first step to planning your wedding perfectly. To help you stay organized and stress-free during the wedding, here is a must-have wedding checklist sample that you can use right away!
Wedding Date: __________
☐ Set a Date and Budget
☐ Create Your Guest List
☐ Choose Your Wedding Party theme
☐ Book the Ceremony Venue
☐ Book the Reception Venue
☐ Hire a Wedding Planner (if desired)
☐ Reserve Accommodations for Out-of-Town Guests
☐ Design and Order Wedding Invitations
☐ Select Readings and Vows
☐ Choose Ceremony Music
☐ Decide on Stage Decorations
☐ Plan the Menu
☐ Arrange Cake or Dessert
☐ Create a Seating Chart
☐ Book Transportation for Wedding Party and Guests (if needed)
☐ Wedding Attire:
☐ Bride's Dress
☐ Veil or Headpiece
☐ Shoes
☐ Jewelry
☐ Undergarments
☐ Groom's Suit/Tuxedo
☐ Groomsmen Attire
☐ Bridesmaids' Dresses
☐ Flower Girl/Ring Bearer Outfits
☐ Photography and Videography
☐ Book a DJ or Live Band
☐ Choose the First Dance Song
☐ Wedding Favors
☐ Book Hair and Makeup Artists
☐ Gifts and Thank-You Notes:
#2. Shoe Game Questions
Kick off the reception with a delightful and amusing shoe game! This fun activity involves both of you sitting back-to-back, each holding one of your partner's shoes and one of your own.
Your wedding guests will then take turns asking lighthearted questions about your relationship, and you'll answer by raising the corresponding shoe. Get ready for laughter and heartfelt anecdotes that celebrate your love.
Some questions to ask in the Shoe game:
Who snores louder?
Who did the dishes?
Who cooks worse?
Who is the worst driver?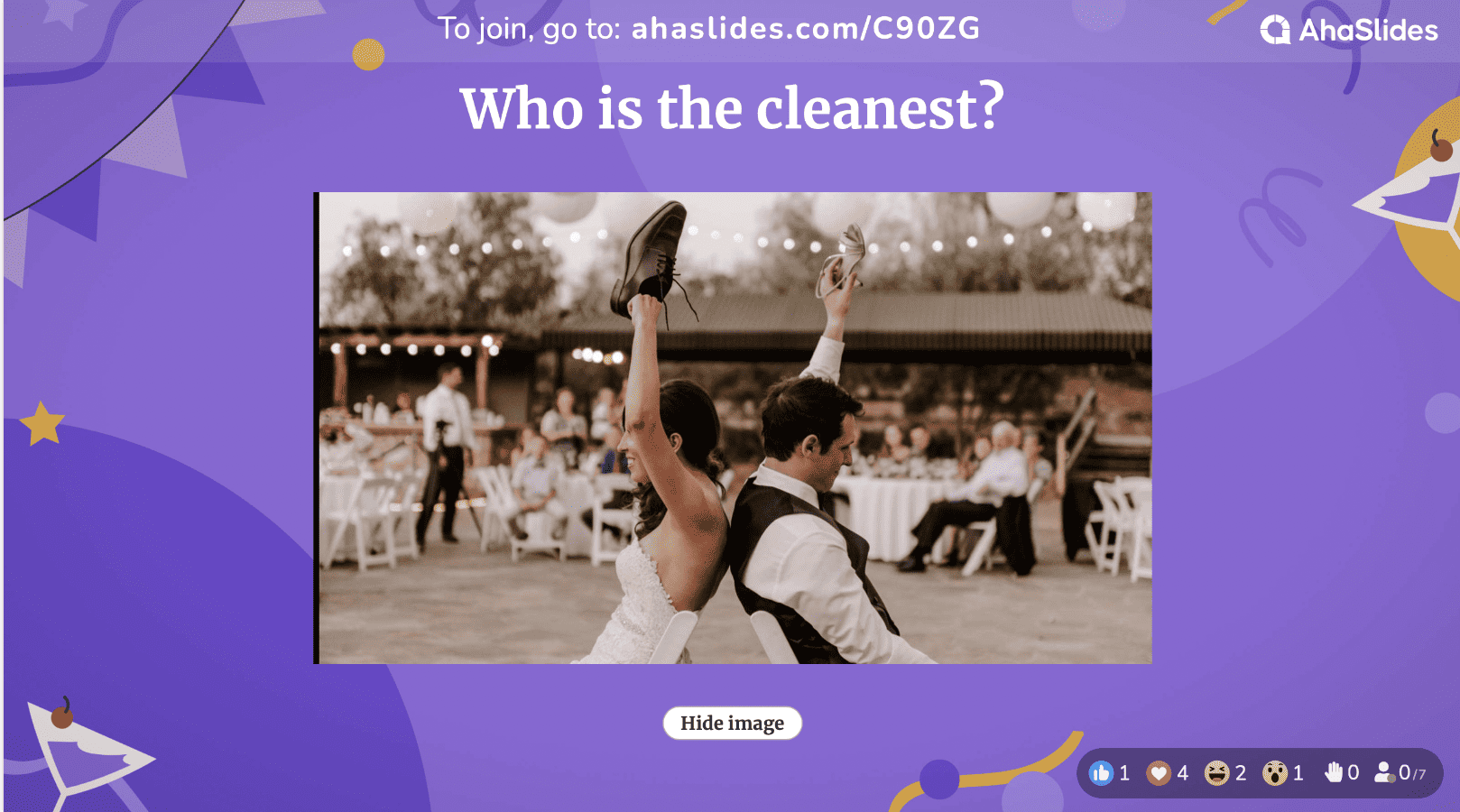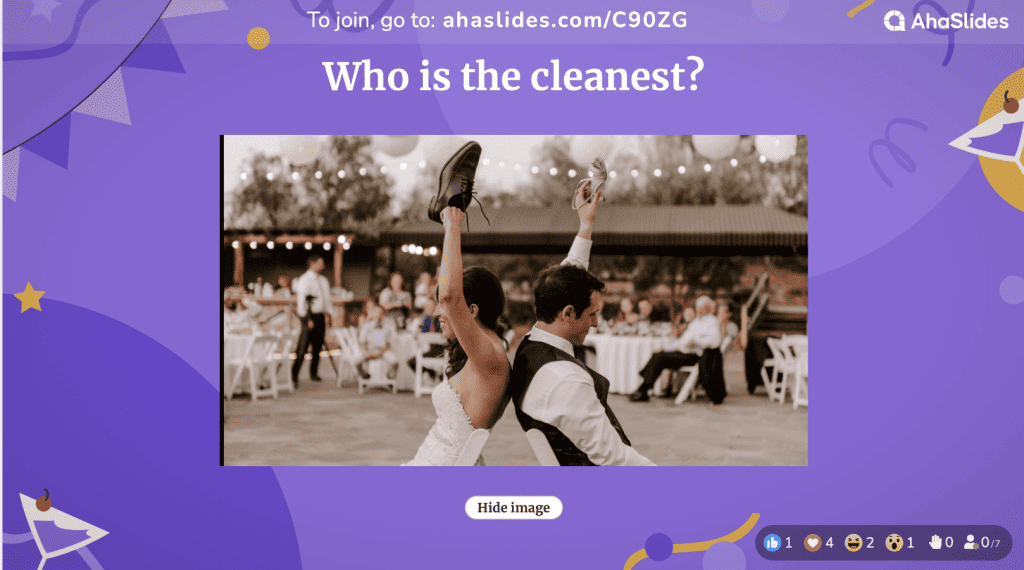 #3. Wedding Trivia
Test your guests' knowledge of your journey as a couple with a wedding trivia game. Create a list of questions about your relationship milestones, favorite memories, and quirks.
Guests can jot down their answers, and the couple with the most correct responses wins a special prize.
It's one of the most wonderful wedding ideas to engage your loved ones and share your story in a memorable and interactive manner.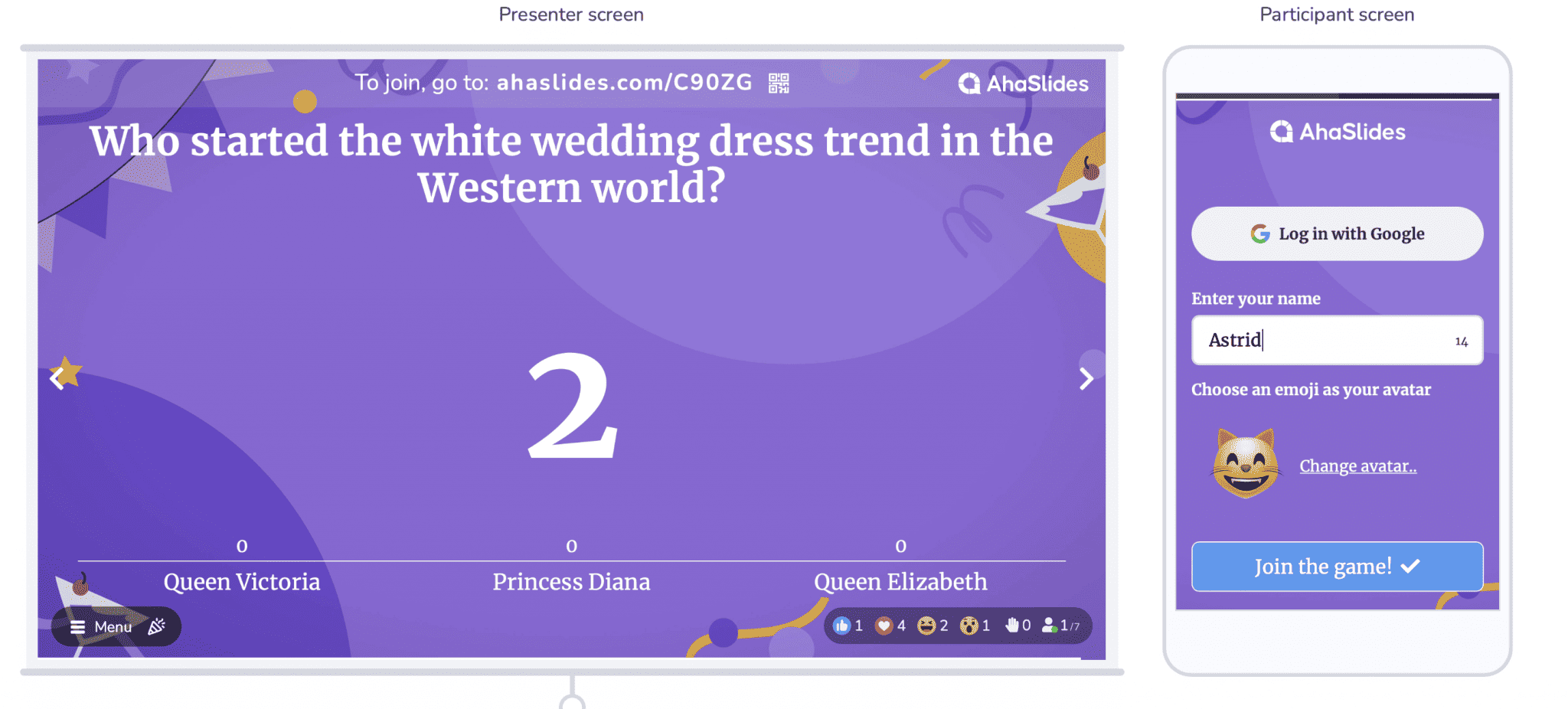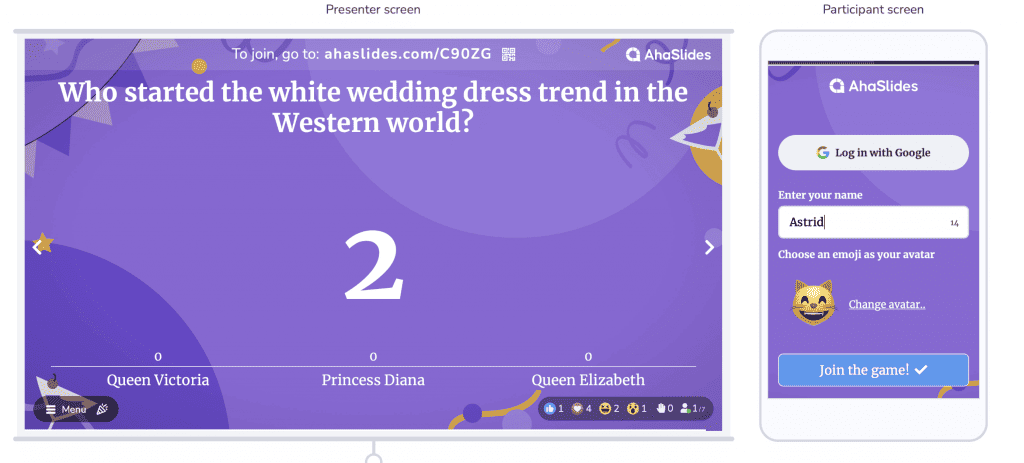 #4. Get a DJ
More wedding ideas? Set the mood and get the party started with a talented DJ who can curate an incredible playlist for your wedding reception, one of the most excellent wedding entertainment ideas. Music has the power to unite souls and create an enchanting atmosphere. From your first dance to the lively beats that fill the dance floor, the right tunes will keep the celebration alive and leave your guests with lasting memories.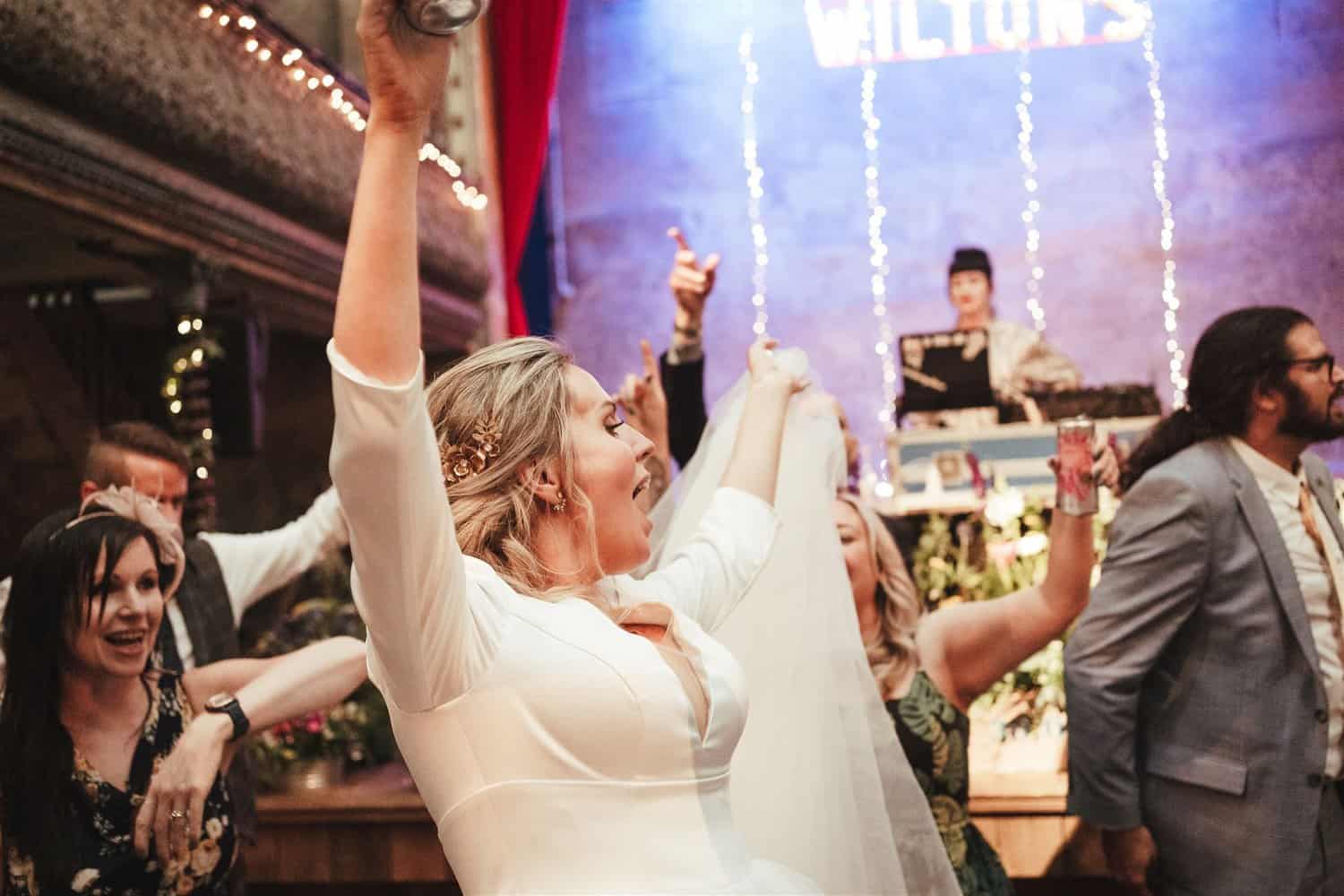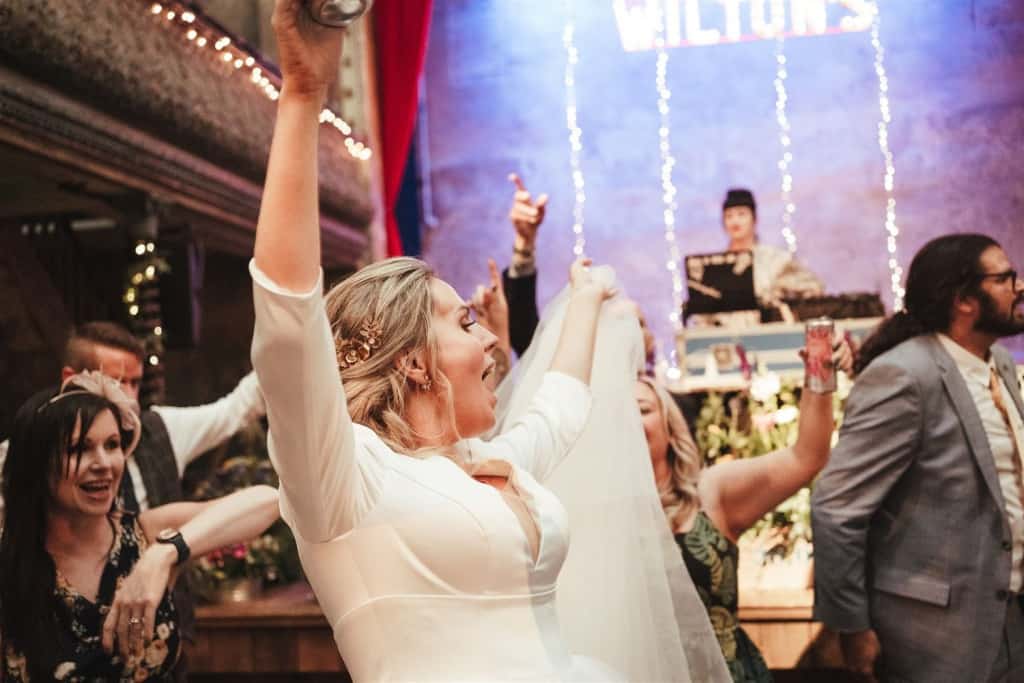 #5. Cocktail Bar
Who can refuse a beautiful, refreshing, and alluring glass of Cocktail? Add a touch of sophistication and elegance to your wedding reception with a stylish cocktail bar that can be one of the must-do wedding ideas. 
Hire professional mixologists who can craft signature drinks tailored to your personalities and preferences. Treat your guests to a delightful array of beverages that will leave their taste buds dancing with delight.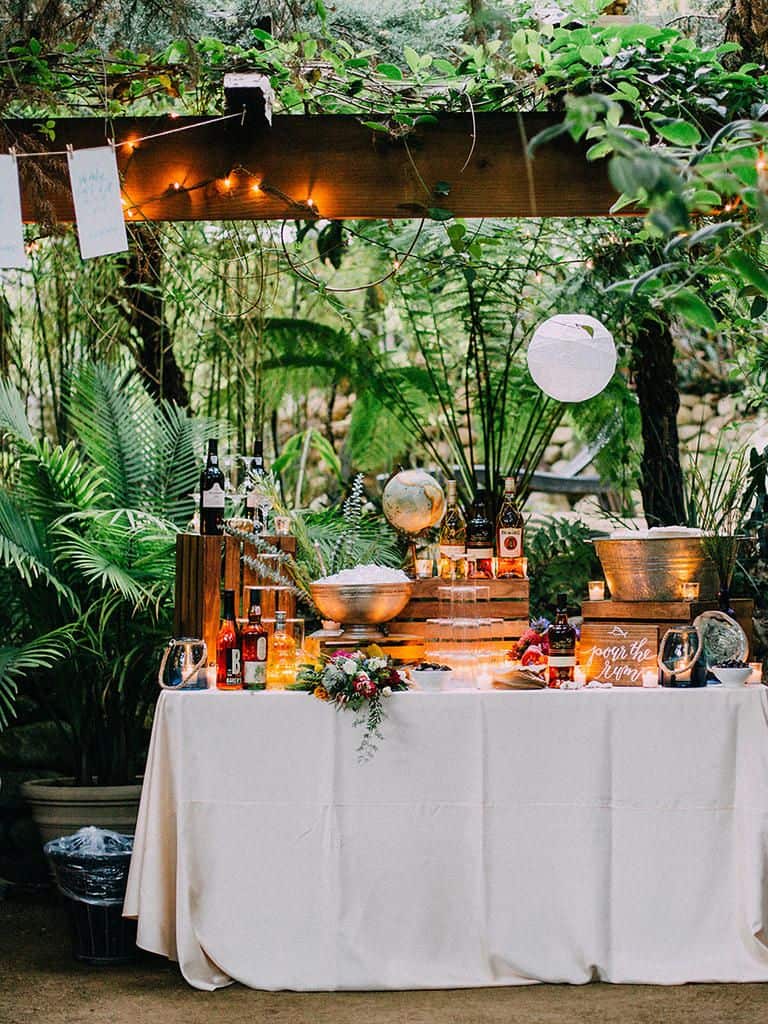 #6. Wedding Car Trunk Decor
Fresh flowers infuse blush and odor into marriage. Add a twist to the traditional car decorations and turn your wedding car's trunk into a charming display of flowers, lush greenery, and a "just married" tag made from wood.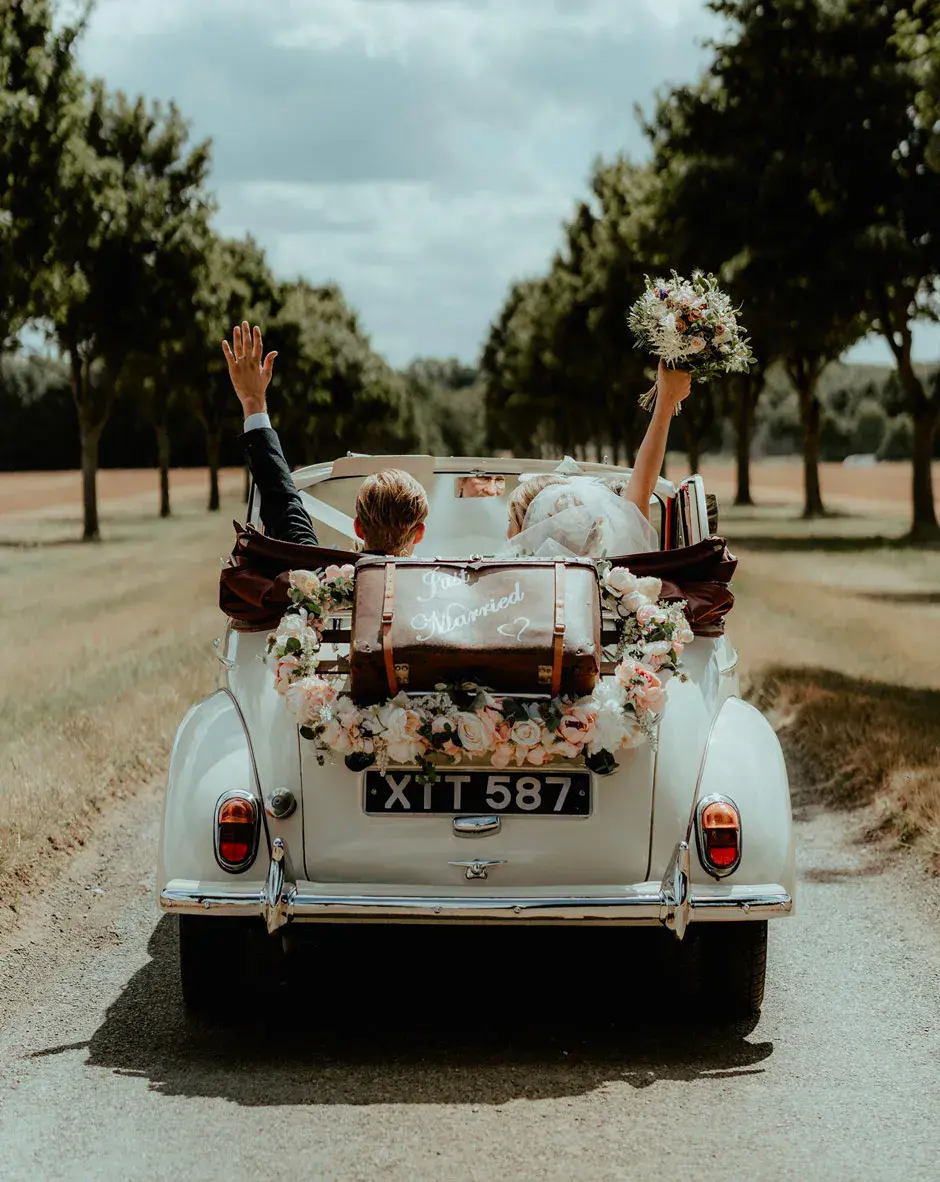 #7. Nude Shades and Fairy Lights
A simple and minimalist wedding theme is going viral recently, especially if it comes with nude shades color palette and fairy lights. The soft and subtle hues will lend an air of sophistication and timelessness to your wedding decor. From the bridesmaids' dresses to the table settings, this trend will make your wedding feel like a dreamy fairytale.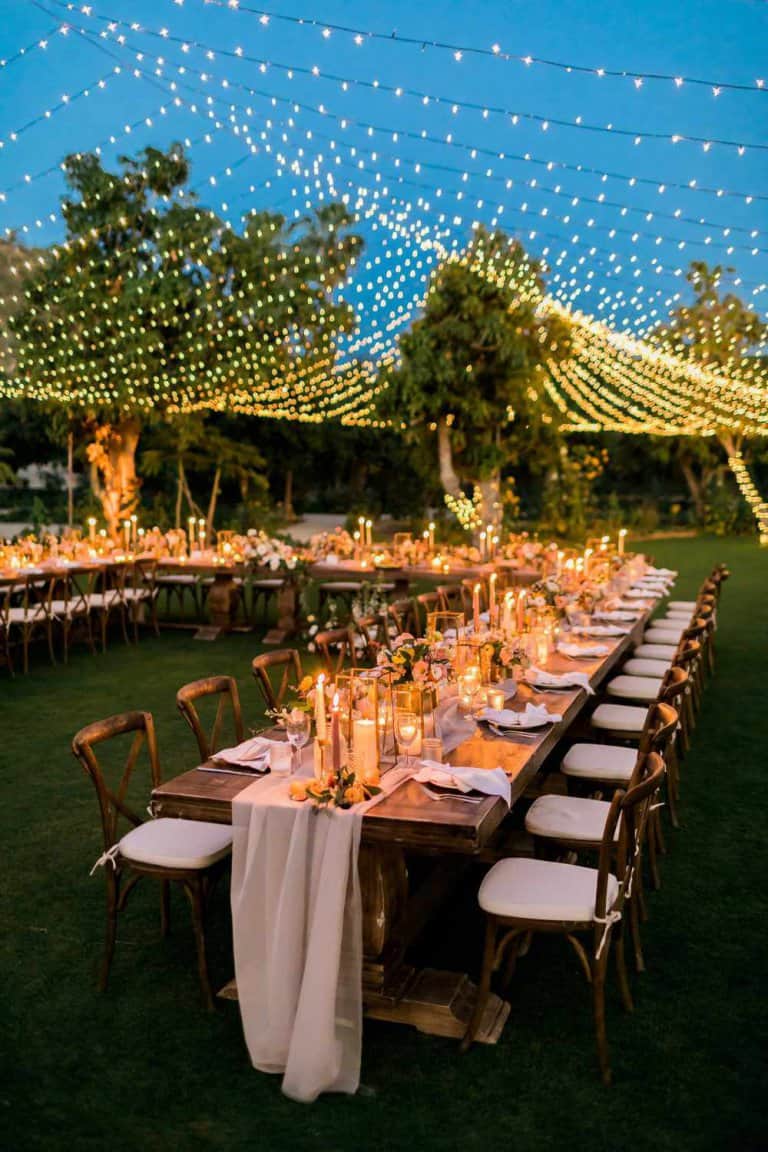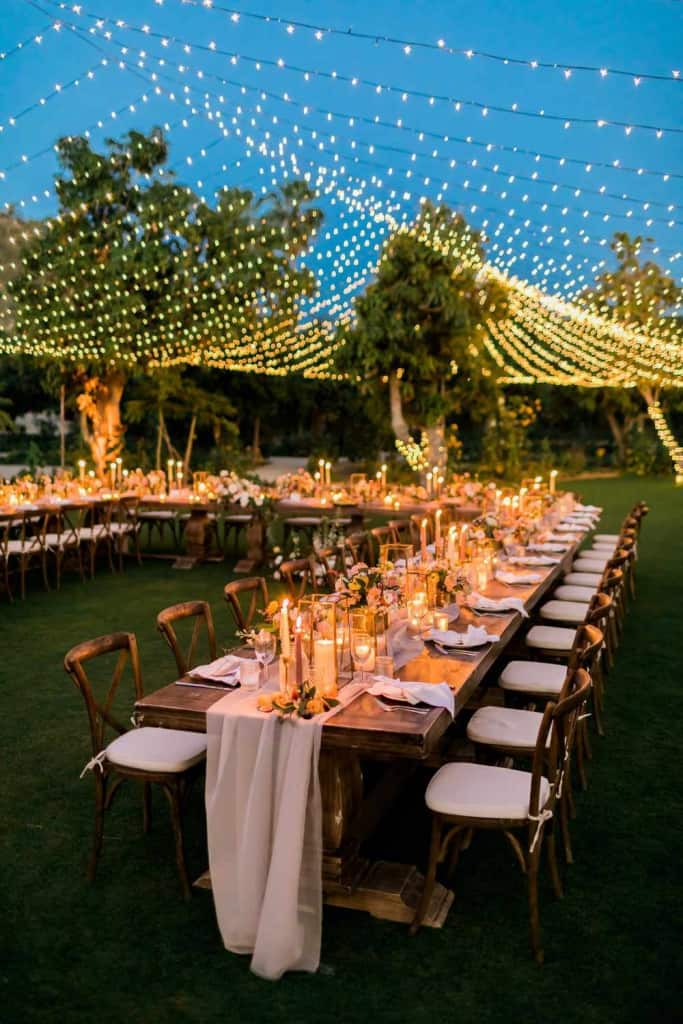 #8. Giant Jenga
More new wedding ideas? Giant Jenga can be a great game for guests instead of the bouquet toss tradition, so why not? As the blocks rise higher, so will the spirits, creating unforgettable memories for both young and old to treasure. Guests will fondly remember the laughter and camaraderie shared during the game, making it a highlight of the wedding day.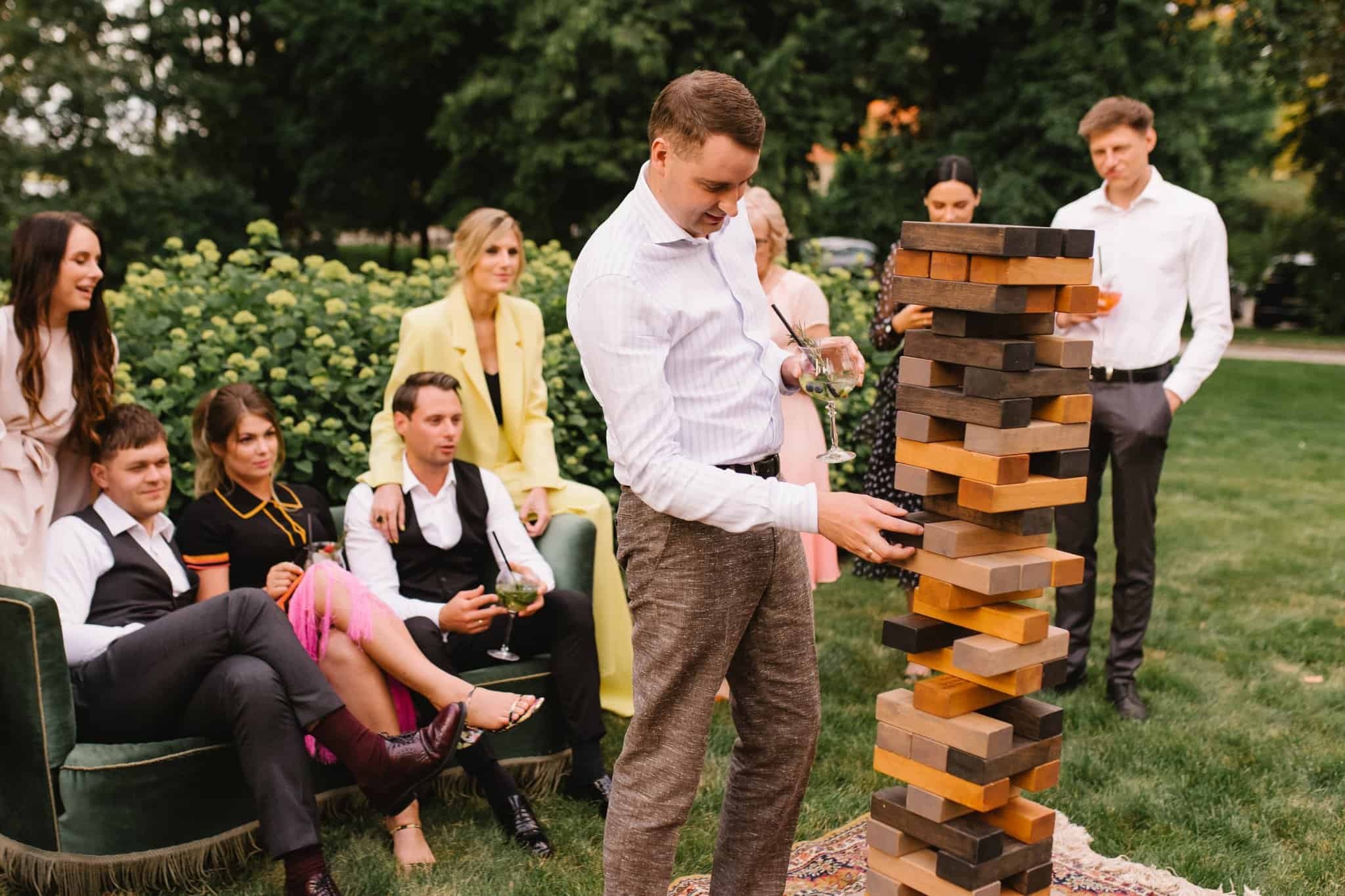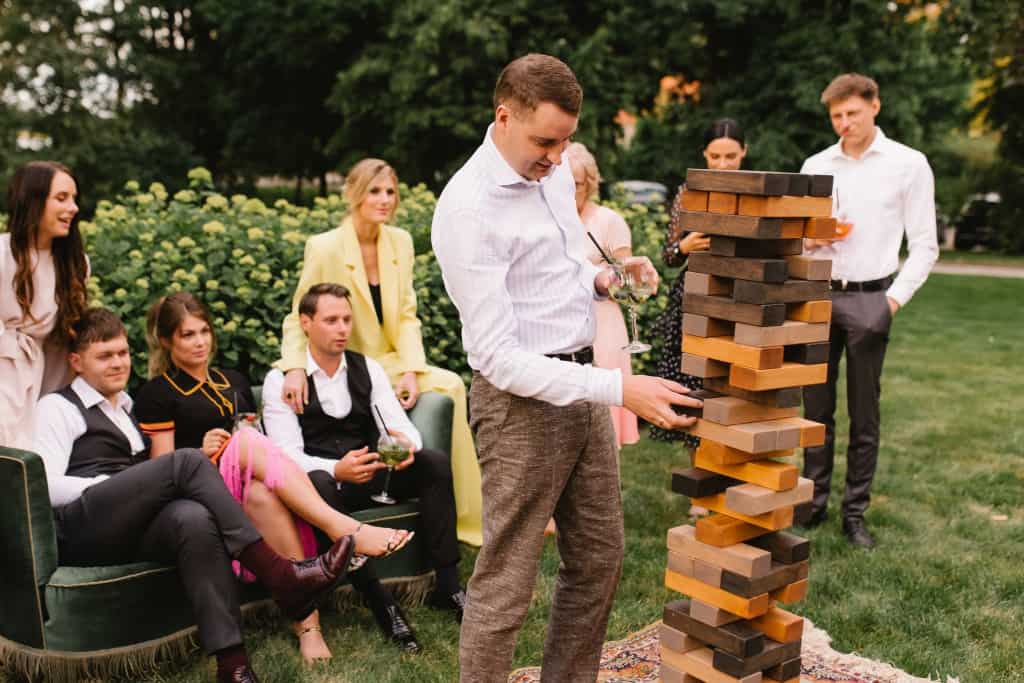 #9. Caricature Painter
What can help to make your wedding one-of-a-kind? Caricature Painter will be a perfect touch that adds an element of artistry to your big day. Caricature art provides entertainment during lulls in the wedding schedule, such as during cocktail hour or while guests are waiting for the reception to begin. It keeps the atmosphere lively and ensures that there are no dull moments throughout the day.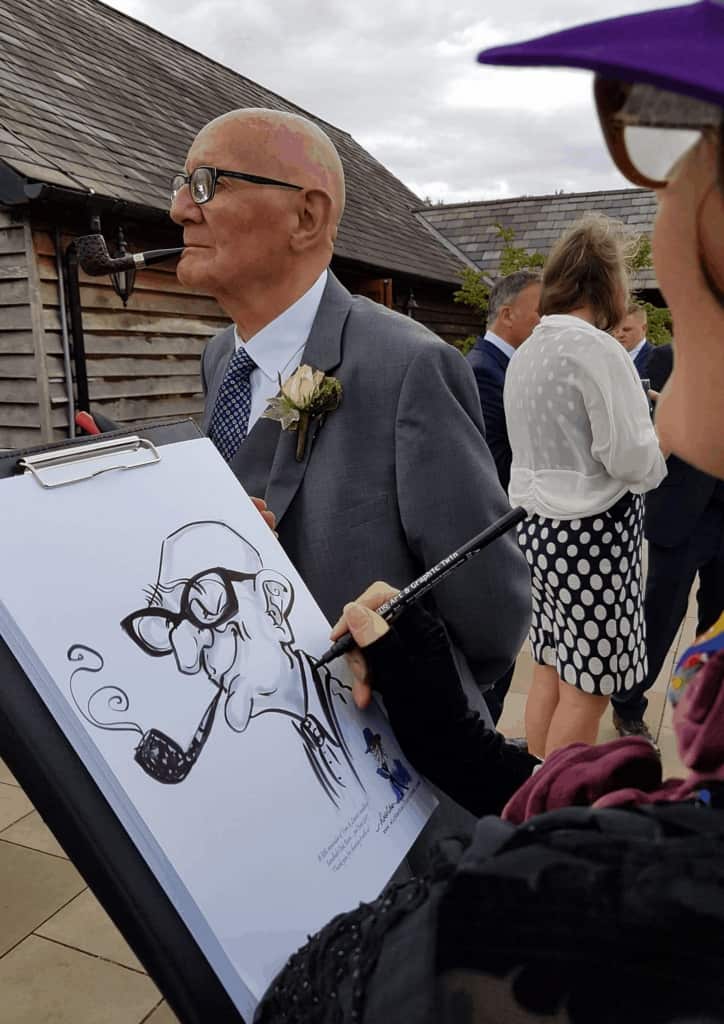 #10. Consider Cheesecake
Dare to be different by choosing a delightful cheesecake as your wedding cake! This scrumptious alternative traditional flavor will surprise and delight your guests with its creamy goodness and a variety of delectable flavors. Dress it up with fresh berries or elegant drizzles of chocolate, or macaroon for a visually stunning centerpiece.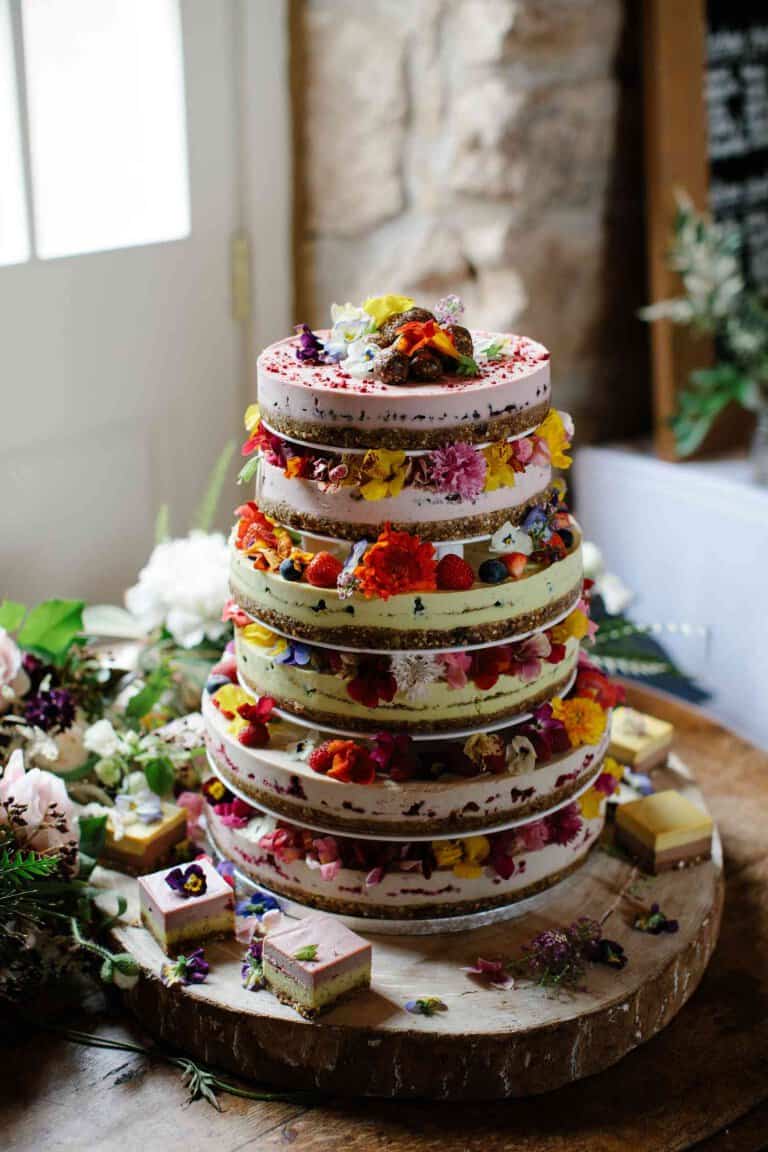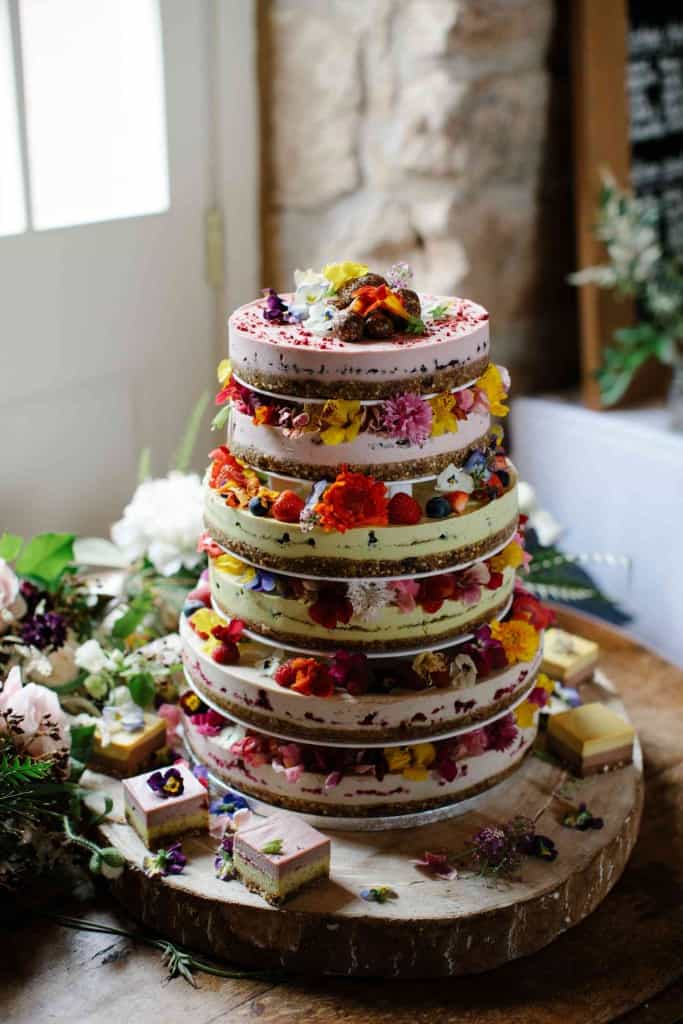 #11. Candy and Dessert Buffet
How can you satisfy everyone's sweet tooth? The simple answer comes with a candy and dessert buffet, best fit for bridal shower food ideas. Treat your guests to a fantastic candy bar full of colorful candies and mouth watering cupcakes and pastries. Everyone will love your dessert table so much!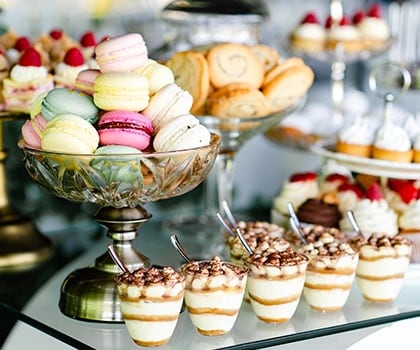 #12. Pajama Gift Set for Bridesmaids
Show your appreciation to your bridesmaids by gifting them with cozy and personalized pajama sets. A high-end silk pajama set for each bridesmaid not only makes them feel pampered and special but also a token of appreciation for their unwavering support and friendship throughout your journey to the altar. Consider embroidering each bridesmaid's initials on the pocket or lapel, making it an extremely special bridesmaid's gift.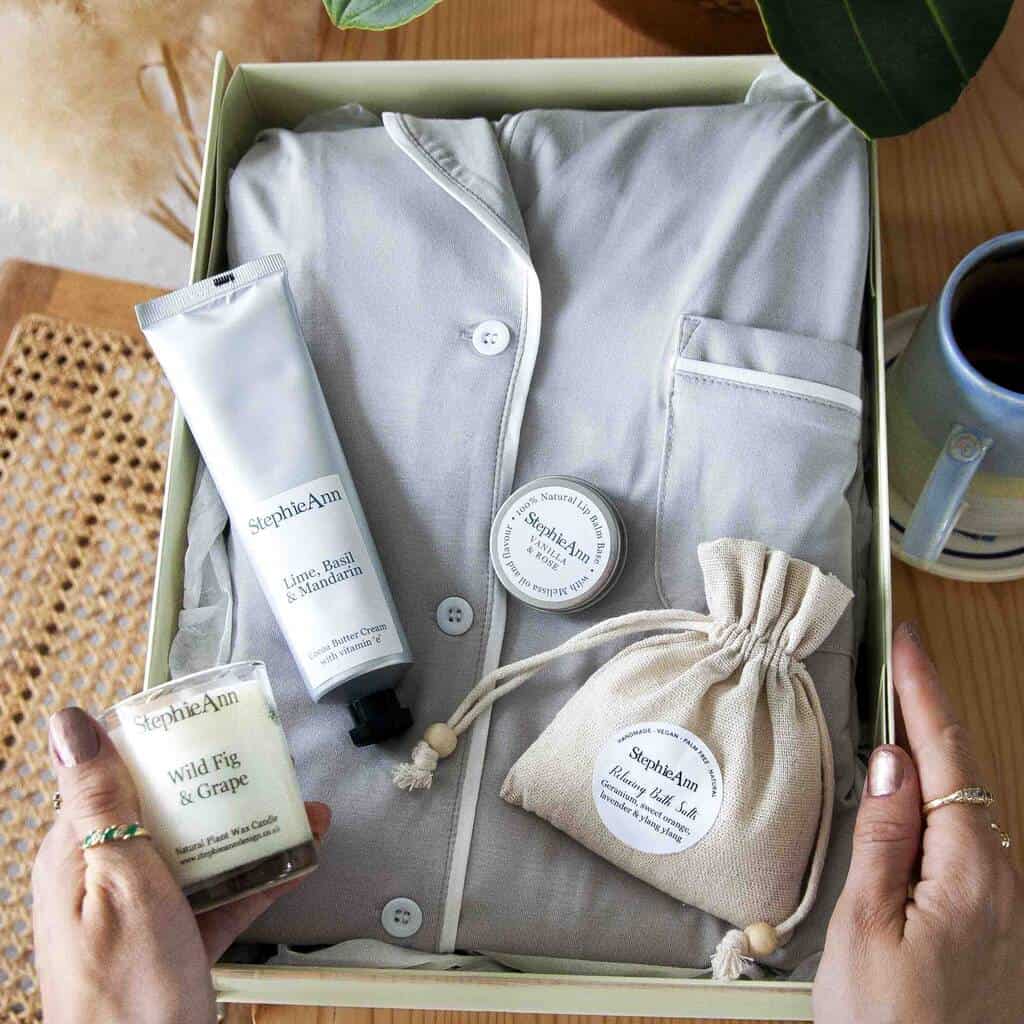 #13. Whiskey and Rum Making Kit for Groomsmen
Men do love to receive a gift. Impress your groomsmen with a unique and thoughtful gift – whiskey and rum-making kits. Allow them to explore the art of distilling and create their own signature spirits. It's a gift that will be cherished, and they'll always remember the joyous celebration whenever they raise a glass.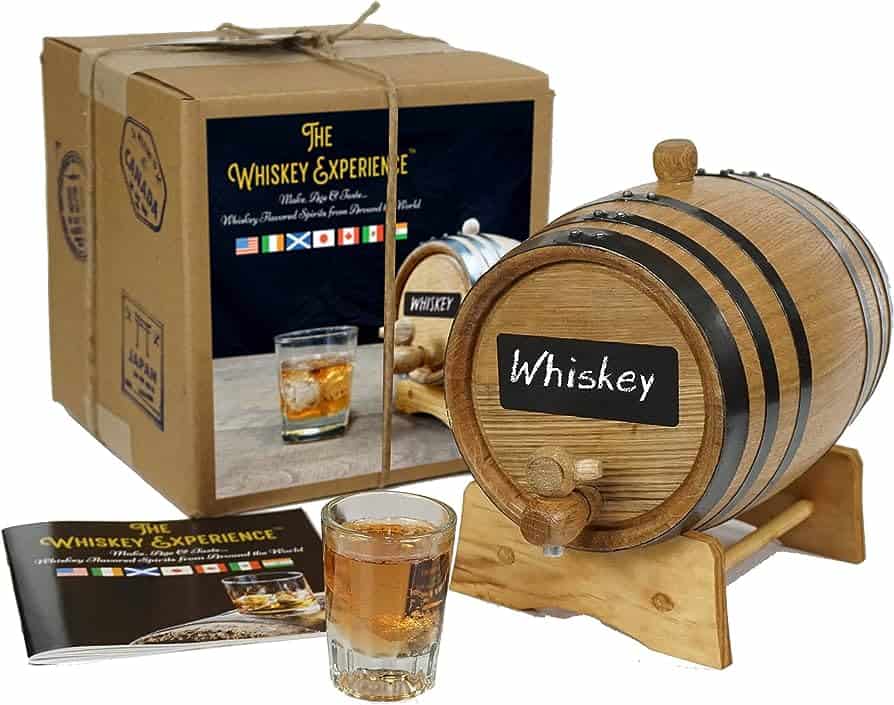 #14. Filigree Boxes with Sea Salt Candles
Are you tired of thinking of Wedding favors that everyone would love? Let's thank your guests for sharing in your joy with creative wedding ideas like elegant filigree boxes containing delicately scented sea salt candles. Well-designed boxes with thoughtful wedding favor ideas like this will undoubtedly remind guests of the warmth and love shared on your big day.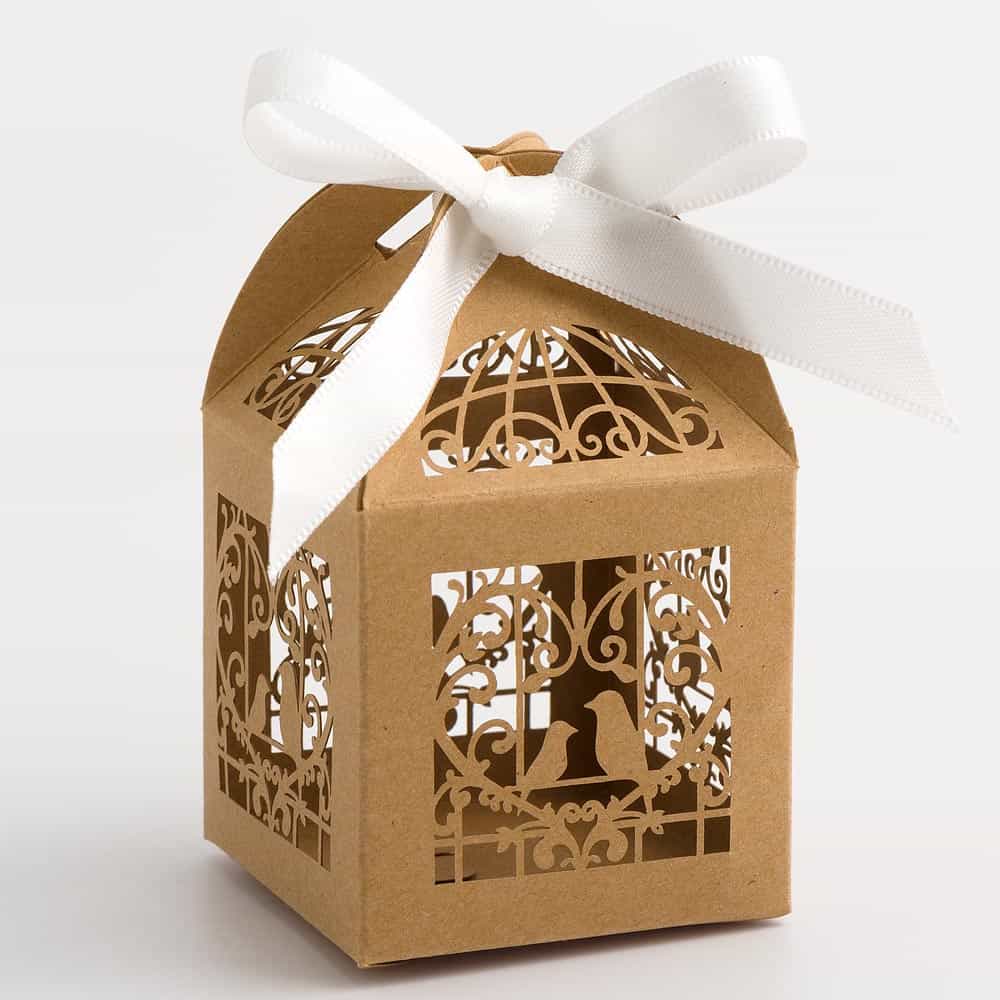 #15. Personalized Doormat for Newlyweds
What is a unique wedding gift for a couple? Picture this: as the newlyweds step over the threshold of their home, they are greeted with a heartfelt symbol of love and warm wishes.
A personalized wedding gift like a custom doormat with their name and meaningful message is beyond its aesthetic appeal, it carries the memories of their wedding day and the joyous moments shared with loved ones.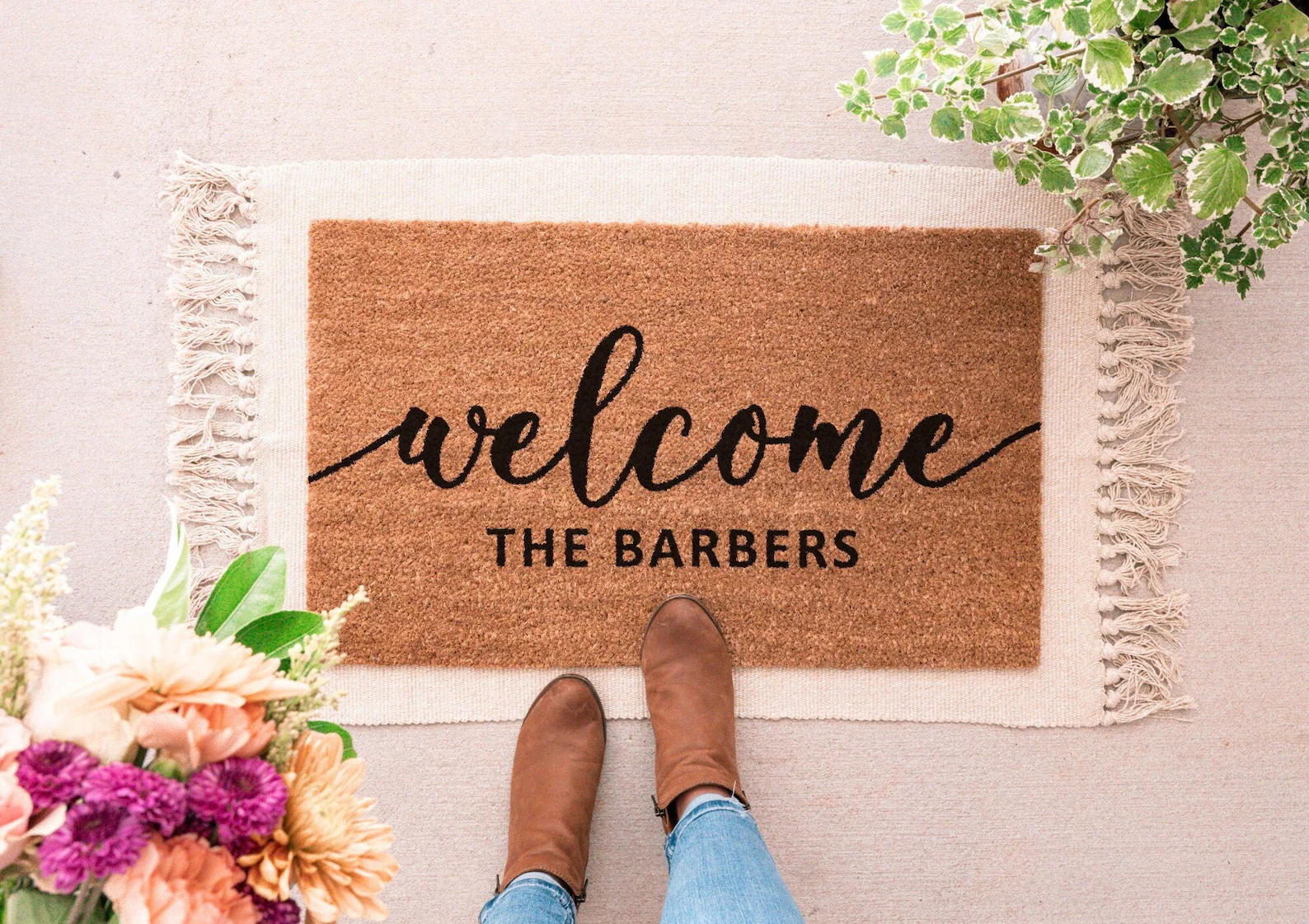 #16. Fireworks
Let's be fair, we all love fireworks. The gorgeous, glittering, and luminous view of fireworks painting the night sky leaves a long-lasting memory. It is a symbolic representation of joy, love, and new beginnings, a good wish for newlyweds to start their life together. It is one of the most top-notch wedding ideas ever.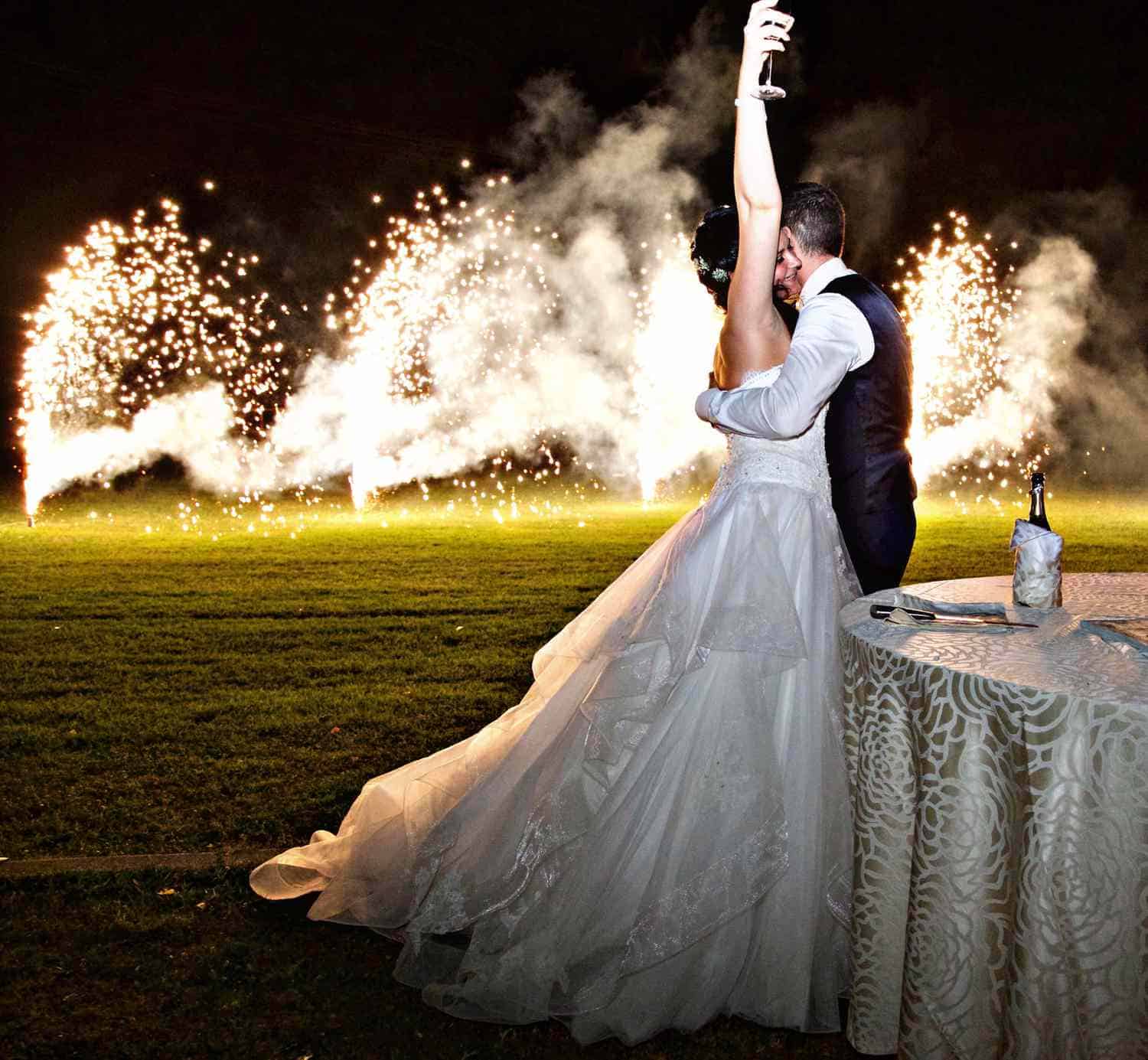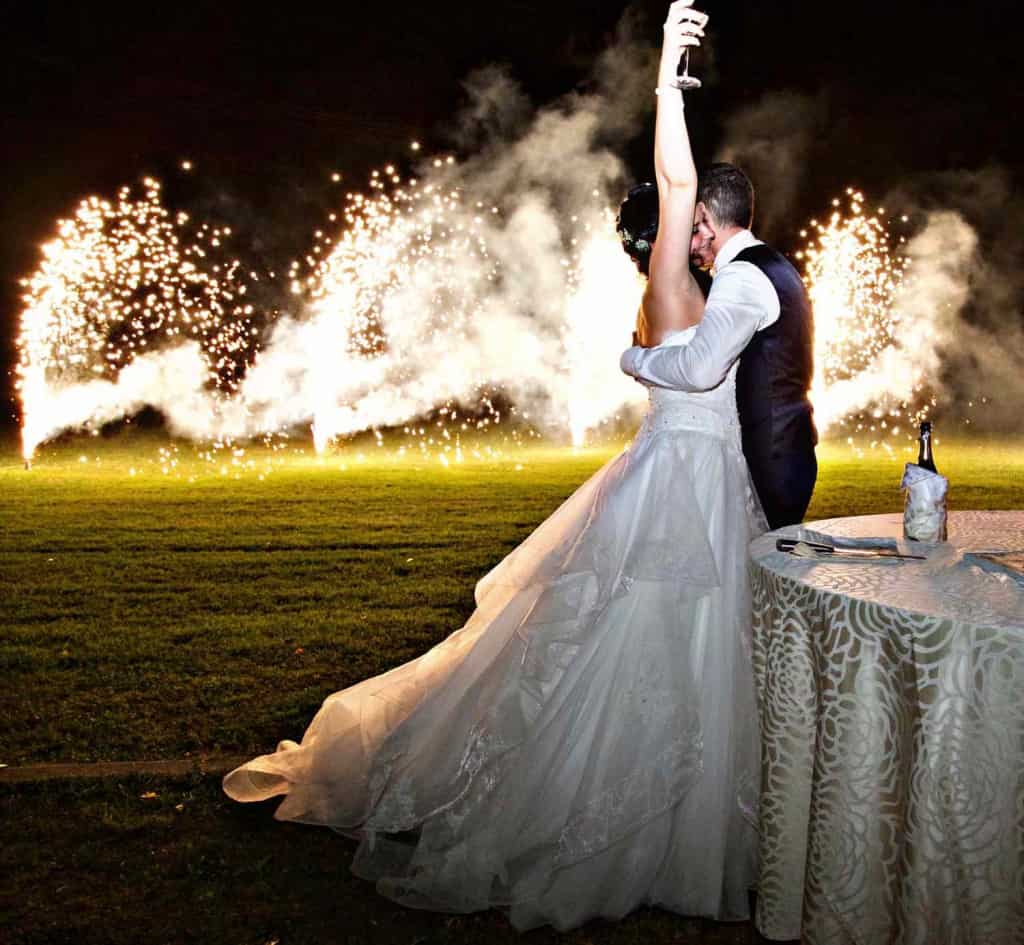 #17. Old Door for Entrance Ideas
How to make a stunning bride and groom entrance idea that is mixed with a sense of exquisite charm and rusticity? Take advantage of old doors embellished with vinyl decals, beautiful calligraphy, or even fresh flowers to add a touch of romance and refinement. They truly are one of the most unique wedding things. Consider adding LED string lights or fairy lights around the edges of the door for a magical glow as you make your entrance.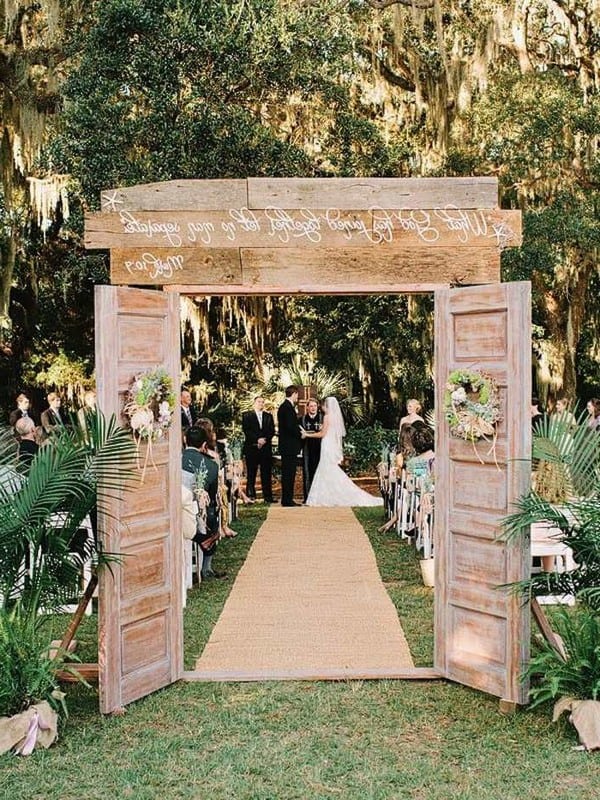 #18. Wall-style Wedding Stage Decoration
We're all fond of the simple and elegant wall-style wedding stages. Some garlands, pampas grasses, fresh flowers, and string lights, combined with a trio of arches or geo arches are the ultimate backdrop that brighten up groom and brides.
Take advantage of nature such as the endless coastline, serene beauty of lakeside, and mountain majesty to take your wedding stage decor to the next level.
For low-budget wedding planning, they are all the perfect fit. You don't have to spend a fortune to have a romantic, dreamy, and refined wedding ceremony.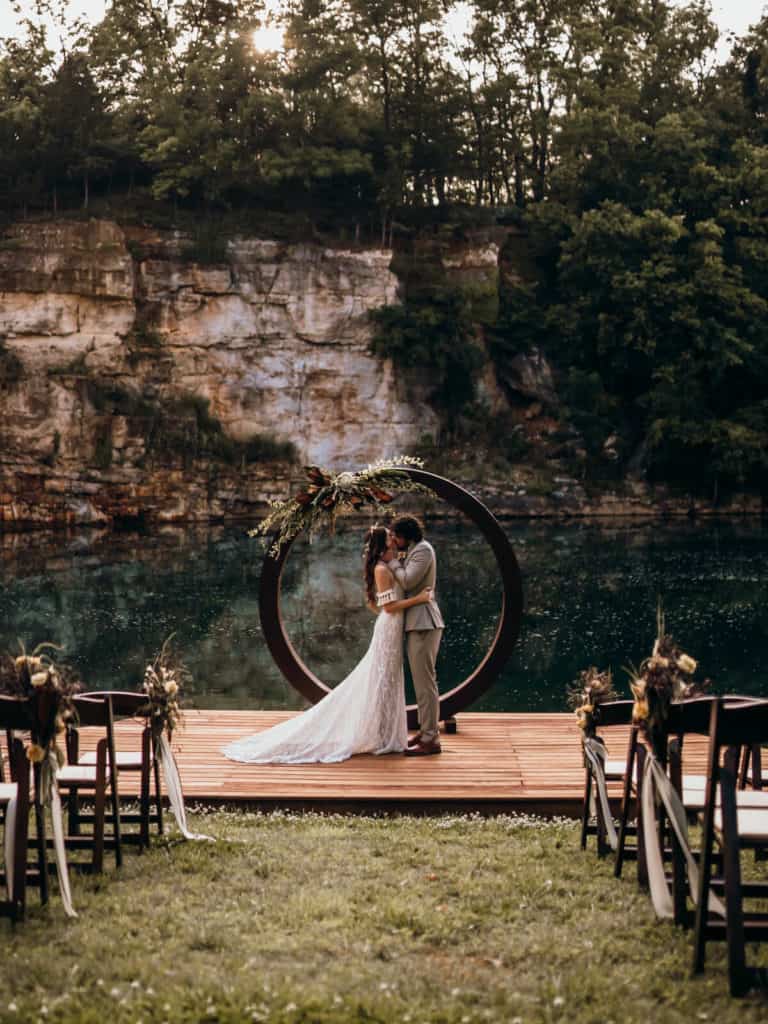 Wedding Idea FAQs
How can I make my wedding interesting?
There are several ways to make your wedding joyful and thrilling, such as adding some fun games and activities asking for the involvement of guests. 
What makes a wedding extra special?
Don't force yourself to follow all wedding traditions, focus on your and your fiancé preferences. Your special day should highlight your love story and the moment that you decided to embark on a lifelong journey together.
How can I surprise my wedding guests?
It is easy to wow your guests at your wedding with some simple strategies. Best guest entertainment ideas can come from a unique wedding theme, fun games, lively music, and fancy wedding favors.
It can be a luxurious wedding style that describes extravagance, from monogrammed napkins, gorgeous florals, candy bars, and menu, to seating arrangement with no detail left unconsidered. Every step is carefully planned and managed. 
Do you have some ideas to plan your special day? Hope this list of wedding ideas fulfills your desires. 
Don't forget to leverage AhaSlides on your wedding day to entertain your guests with different questions, games, and a unique slideshow.