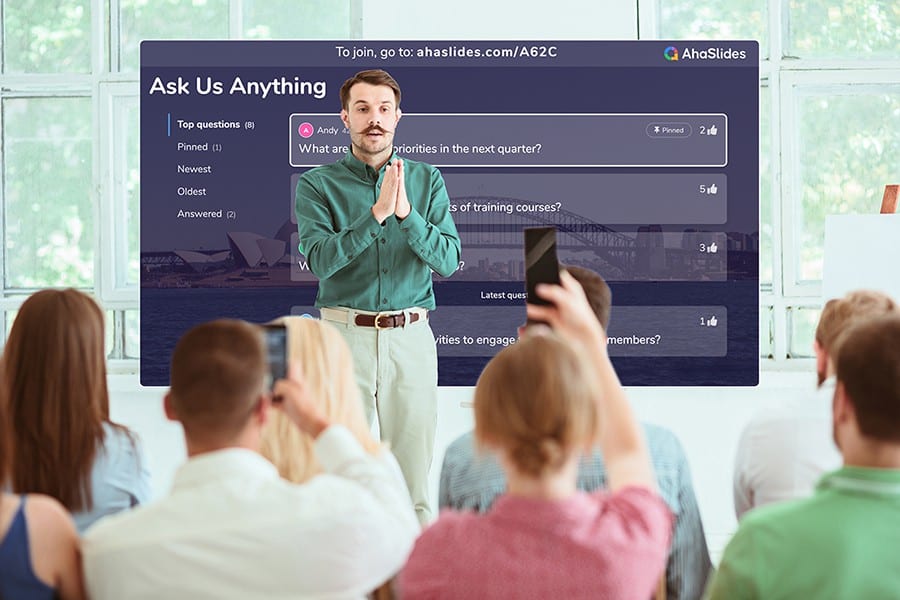 Start in seconds.
Get free templates for your next interactive presentation. Sign up for free and take what you want from the template library!
🚀 Get templates for free
FAQ
Frequently Asked Questions
---
Got a question? We've got answers.
Non-linear presentations allow you to navigate through the material without following a strict order, as presenters can jump over slides depending on what information is most relevant in different situations
Presentation software is a computer program or application that helps presenters to present text, images, videos, and other multimedia elements on a large screen.
Microsoft Powerpoint, Keynotes, AhaSlides, Mentimeter, Zoho Show, REPLAYTO...