There are various types of friends, friends that you make at work, school, the gym, someone that you accidentally encounter in an event, or through the friend network. There exists a unique connection that is formed from shared experiences, common interests, and activities, no matter how we first meet or who they are.
Why not create a fun online quiz to honor your friendships?
Let's find out more exciting information about your friend, relax, and have fun. There is no better way than playing 20 Questions Quiz For Friends to closely connect with your friends, coworkers, or classmates.
If you are looking for examples of funny questions to ask your friends? Here are some ideas you can try. So, let's get started!
Table of Contents
20 Questions Quiz for Friends
In this section, we offer a test of a sample test with 20 multiple-choice questions. What's more, some picture questions might surprise you!
How to make it crazy fun? Make it quick, don't let them have more than 5 seconds to answer each question!
1. Who knows all of your secrets?
2. In the following options, what is your favorite hobby?
3. Are you into caring for dogs or cats?
4. Where would you like to go for a Holiday?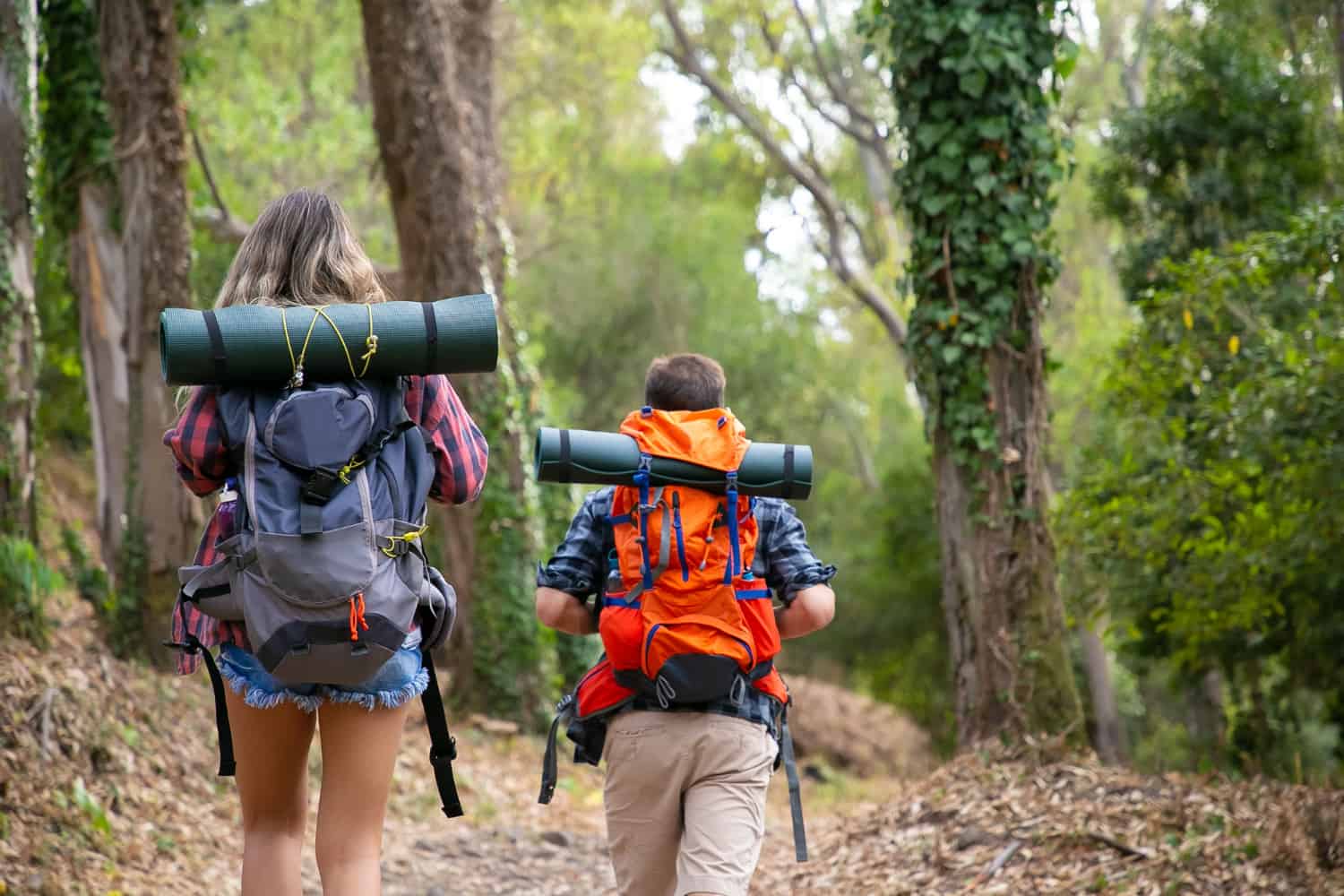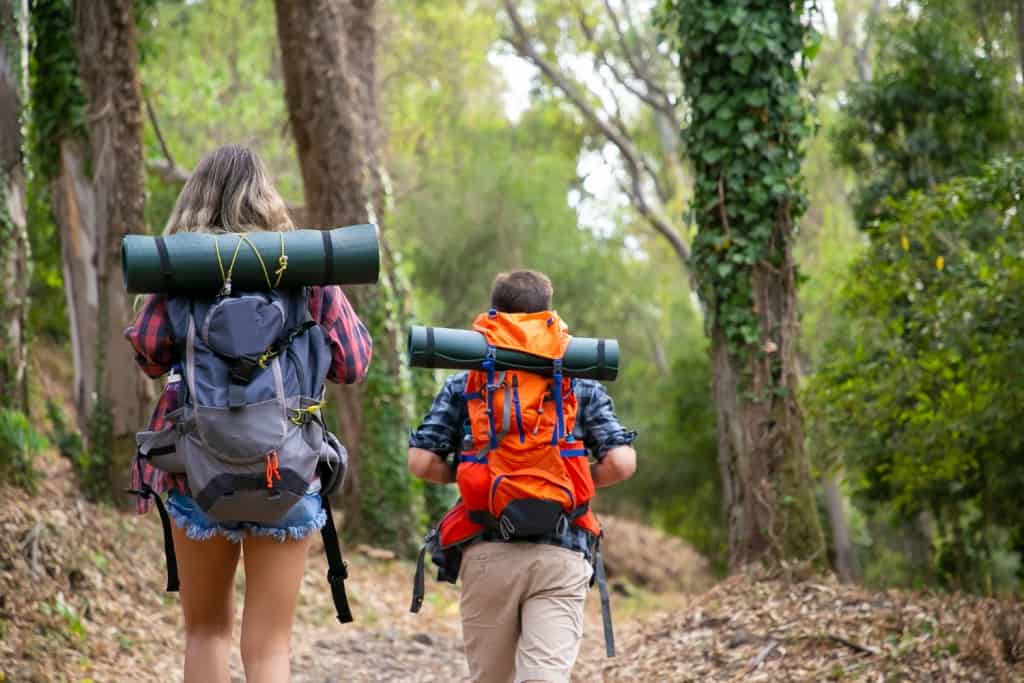 5. Pick your favorite season.
Want More Quiz?
Host a 20 Questions Quiz For Friends with AhaSlides

Make Your Own Quiz and Host it Live.
Free quizzes whenever and wherever you need them. Spark smiles, elicit engagement!
Get started for free
6. What do you typically drink?
7. Which book do you prefer?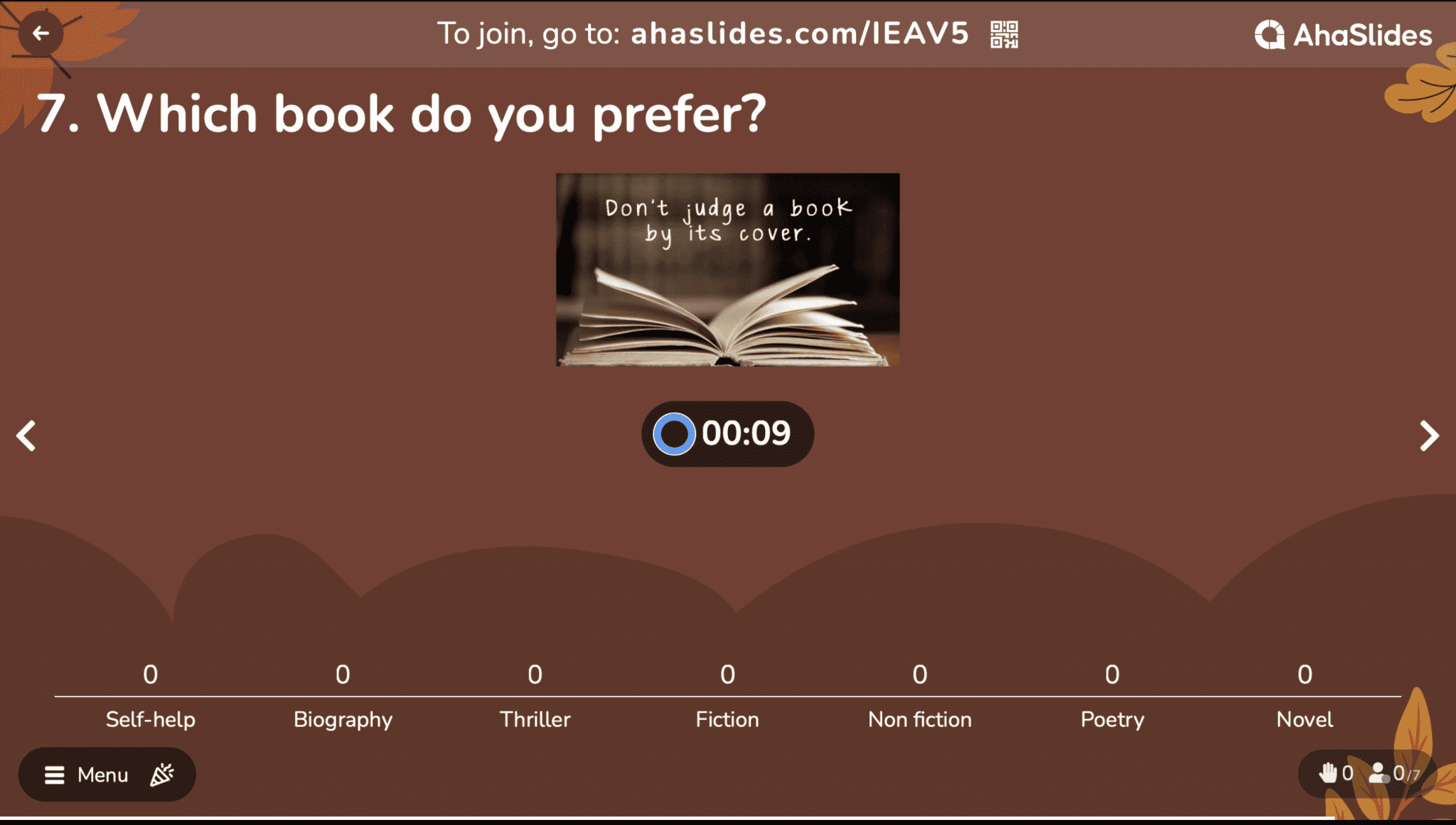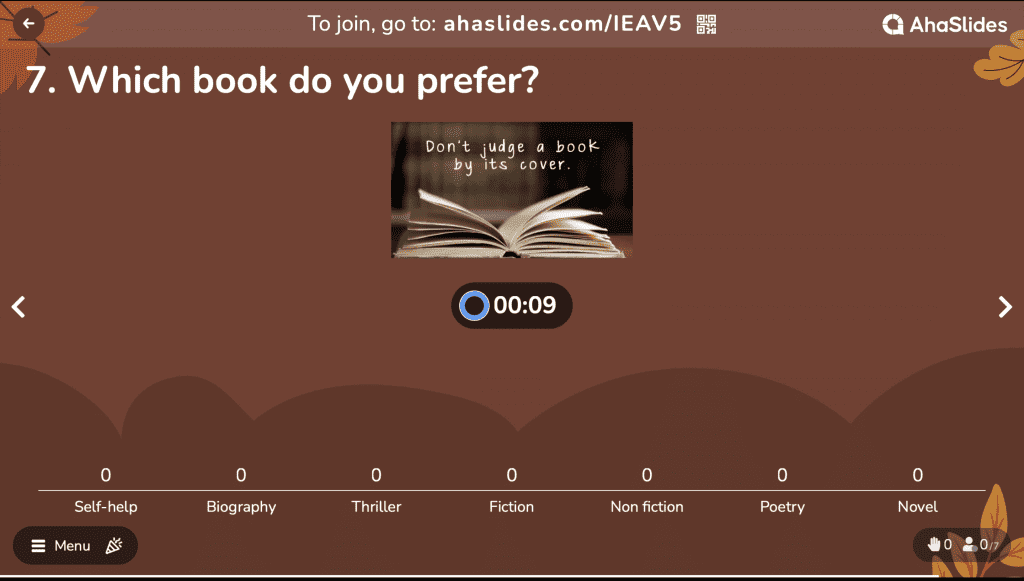 B. Famous or successful people
E. Psychology, spirituality, religion
8. Do you believe in astrology? Does your sign fit you?
9. How often do you engage in deep conversations with your friends?
B. Sometimes, just share interesting or happy things
C. Once a week, in a bar or coffee shop
D. Never, Deep conversations are rare or never occur
10. How do you handle stress or anxiety when it creeps into your life?
B. Play a sport with friends
C. Reading books or cooking
D. Talk to closer friends
11. What's your biggest fear?
C. Fear of Public Speaking
12. What is the sweetest thing you want on your birthday?
13. What type of movies do you like to watch?
A. Action, adventure, fantasy
B. Comedy, drama, fantasy
13. Which of these animals is the scariest?
14. What is your favorite color?
15. What is one job you would never want to do?
16. Which is the best way to live?
17. Which style of your wedding decoration?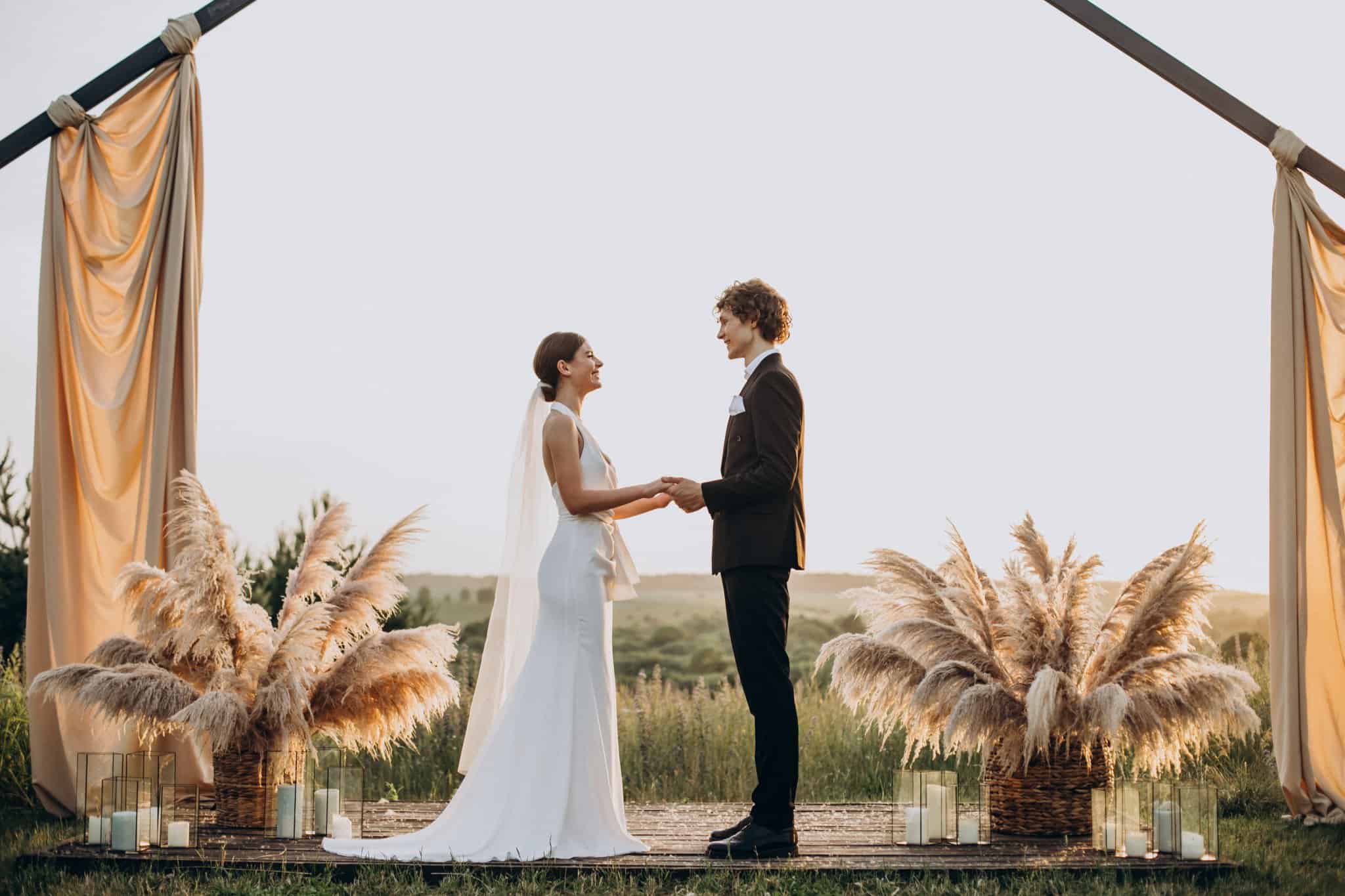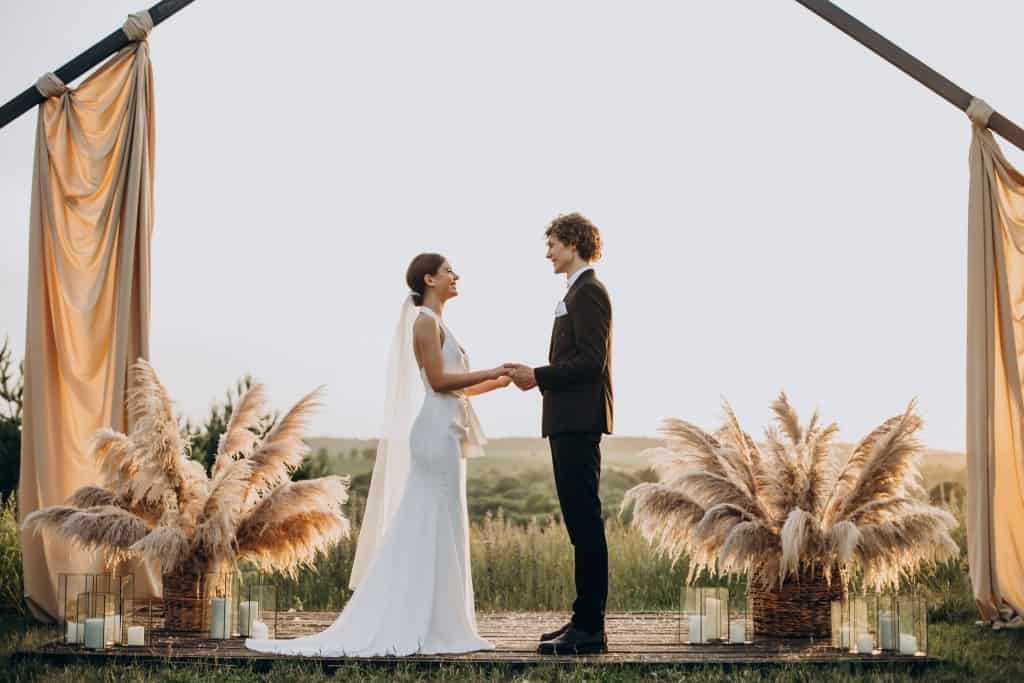 A. RUSTIC – Natural and homely
B. FLORAL – Party space full of romantic flower
C. WHIMSICAL /SPARKLING – Shimmering and magical
D. NAUTICAL – Bringing the breath of the sea into the wedding day
E. RETRO & VINTAGE – The trend of nostalgic beauty
F. BOHEMIAN – Liberal, free, and full of vitality
G. METALLIC – Modern and sophisticated trend
18. With which of these famous people would I most like to go on vacation?
C. Sir David Attenborough.
19. What sort of lunch are you most likely to organize?
A. A fancy restaurant where all the celebs go.
C. I will organize nothing and we can go to the nearest fast food place.
20. With whom do you like to spend your time?
More Questions for 20 Questions Quiz for Friends
Not only having fun and goofing off together is a terrific way to enhance a friendship, but asking more meaningful questions to your pals sounds excellent to strengthen your bond even more robustly.
There are 10 more questions for playing the 20 Questions Quiz for Friends, which can help you deeply understand your friends, especially their thoughts, emotions, and family things.
What do you think is more important to know about a friend?
Do you have any regrets? If so, what are they and why?
Are you afraid to grow older or excited?
How has your relationship with your parents changed?
What do you want people to know about you?
Have you ever stopped talking to a friend?
What would you do if your parents didn't like me?
What do you really care about?
Who in your family do you struggle with?
What's your favorite thing about our friendship?
Key Takeaways
🌟Let's have fun with AhaSlides, where you can create live quiz games like 20 Questions quiz for friends to play with your buddies or besties.
Frequently Asked Questions
What are the top 10 quiz questions?
The top 10 quiz questions asked in friendship quiz usually covers topics like personal favorites, childhood memories, hobbies, food preferences, pet peeve, or personalities.
What questions can I ask in a quiz?
Quiz topics are various, so the questions you want to ask in a quiz should be tailored to assigned specific topics or themes. Ensure that the questions are straightforward and easy to understand. Avoid ambiguity or confusing language.
What are common knowledge questions?
General questions are on top trivia quizzes among generations. Common knowledge questions cover a wide range of topics from history and geography to pop culture and science, making them versatile and appealing to a broad audience.
What are easy quiz questions?
Easy quiz questions are those designed to be simple and straightforward, typically requiring minimal thought or specialized knowledge to answer correctly. They serve various purposes, such as introducing participants to a new topic, providing a warm-up in a quiz, and icebreakers, in order to encourage all participants of varying skill levels to enjoy fun together.