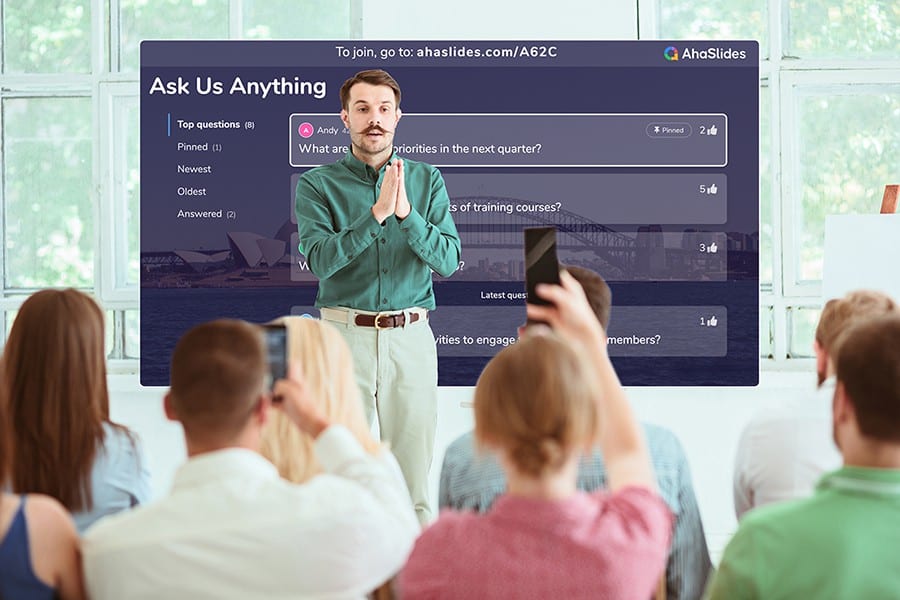 Start in seconds.
Get free templates for your next interactive presentation. Sign up for free and take what you want from the template library!
🚀 Get templates for free
FAQ
Frequently Asked Questions
---
Got a question? We've got answers.
Interactive presentation games can help make presentations more engaging, memorable, and enjoyable for everyone involved, as it helps to increase engagement, improve learning, enhanced collaboration, gain better Feedback and especially. more fun during gatherings!
Making presentations more engaging can be a challenge, but there are several techniques you can use to make your presentation more interesting and memorable, including (1) start with a strong opening (2) use lots of visual ads and (3) tell attractive story. Also, remember to keep it short and sweet, and of course, practice a lots!
There are many creative ways to present a project without relying on PowerPoint, by using AhaSlides Slides, Keynotes... By using a combination of visuals, storytelling, and interactive techniques, you can create a presentation that engages your audience and effectively communicates your ideas.