Online learning. A nightmare for teachers, and torment for students who have way shorter attention spans than they were in the last few years.
It's not their fault though since lengthy, theoretical virtual presentations are hard pills to swallow. And if talking to a static screen isn't weird enough, the students don't even have a place to vent their robust energies.
Before we dive into different techniques to improve online learning with student engagement, let's take a look at why it is important.
Student Engagement in Online Learning: What Works and Why
There are many distractions to overcome in a virtual learning setting, such as family or friends talking in the background, people watching television, or it might simply be that you get bored looking at the screen for hours.
It is nearly impossible to completely avoid these distractions. Although, you can always find ways to overcome these, and improve student engagement in virtual classrooms with interactive classroom activities and other methods.
As we race against time to capture the students' few remaining interests, how about exploring these 7 fantastic techniques to improve online learning with student engagement, super easy and recommended by educators worldwide!
7 Tips to Improve Online Learning With Student Engagement
#1 – Classroom Quizzes
In any lesson, it's important to ask students questions to make sure they understand the lesson and also to keep them focused. This is also possible online, and technology can actually allow you to engage more students with very little effort.
Keep students engaged by using interactive quizzes. There are tons of options, like AhaSlides, that will allow students to participate from wherever they are.
Teachers can conduct live quizzes to encourage participation and test students' knowledge or even set up self-paced quizzes for homework. Competition in lessons is proven to help students with both information retention and participation.
Fun Classroom Quizzes
---
Grab a free, interactive quiz for your students!
#2 – Games & Engagement Activities for Online Learning
One of the key ways that teachers can make in-person learning more fun and engaging for students is by incorporating fun activities and games into lessons – and this can be translated into online lessons too.
Evidence shows that activity and game-focused learning can improve learner engagement by up to 60%, and this engagement is absolutely key to keeping learners focused in an online classroom environment that can quite quickly become stale.
Fun Starters and Lesson Milestones
You can boost student engagement in your online presentations. Exciting new starters and fun interactive tasks at milestones in your lesson can help to refocus and re-engage students.
As a lesson starter, try scrambling up the letters from words or phrases from topics you've been working on and give the students time to unscramble them. They can even submit their answers.
Debates and Discussions
Typically, debates are much easier in person, the complexity of muting and unmuting microphones can make it a tricky option for online classroom learning, but there are alternative formats you can try.
You can open up the floor for your students to answer questions and contribute their opinions and answers easily via a brainstorming tool. You could set up debates where good arguments earn points and this could encourage your students to think critically and be active in the lesson.
Quizzes and Polls
Interactive content like quizzes and polls will make your students feel that they are contributing to the lesson, and it will help you to see where they might be struggling with any material.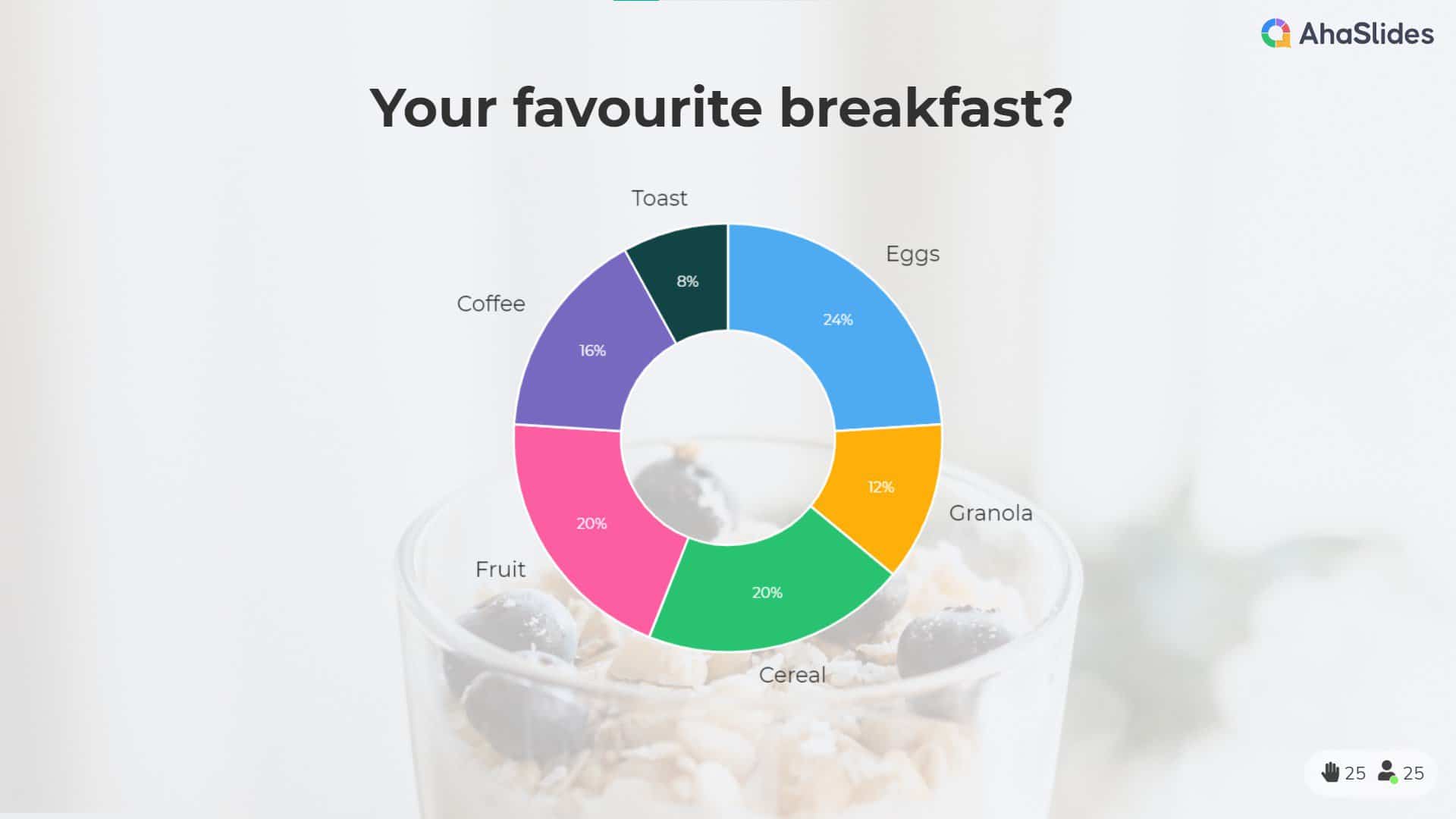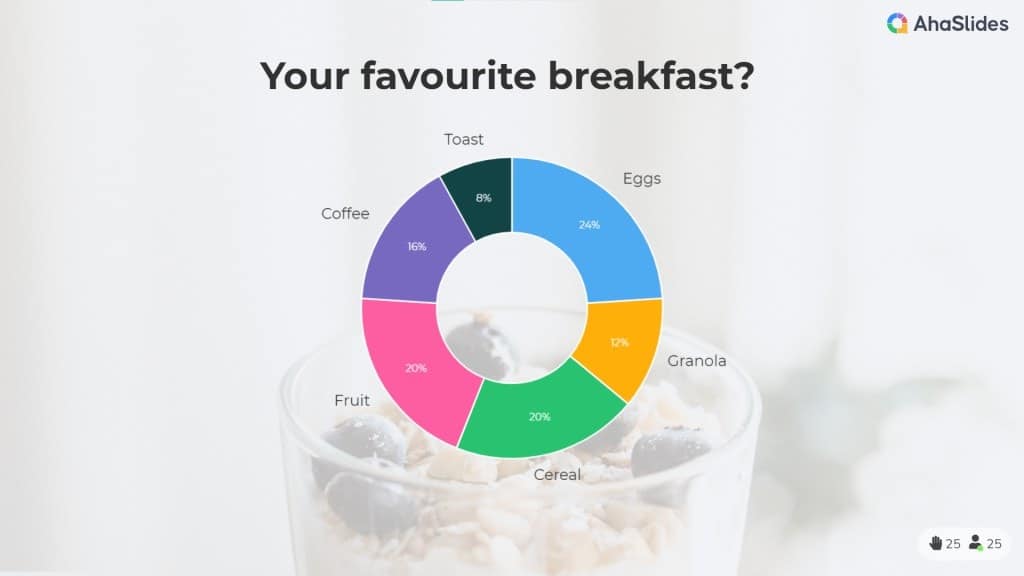 Q&A
For some online lessons on more complex topics, you might find that you're having to start and stop a lot to answer any questions, and this can be disruptive to the students that don't need that extra help. Usually, in a classroom, you would be able to offer more targeted help, but in online lessons that isn't always possible.
You can create online Q&A slides that your students can submit questions to as they work. Students can upvote others' questions and you can easily see any questions that can be answered individually or see where most of the group might be struggling.
#3 – Flipped Role Presentations
If you're finding it hard to keep students engaged lesson-to-lesson, you could try turning the tables and asking them to become the teachers. You could have your students present topics that they've been working on in small groups or alone.
Presentations offer many benefits. For students, they get to work on skills outside of the usual reading and writing that are normally examined in a classroom environment.
Having students work on their speaking and listening skills can help build confidence and useful life skills whilst also developing their subject knowledge. Researching a topic themselves will likely also be more thorough if the students feel like they might be asked direct questions about it by a teacher or other students.
#4 – Online Group Working
Mixing up how students learn is important for appealing to different learning styles, but online learning has meant that students cannot collaborate and socialise in the ways that they traditionally would. There are several ways that group working and collaboration are still possible in online lessons.
Breakout Groups
Breakout groups are an excellent way of allowing smaller groups of students to collaborate on the work that they can then bring back to the larger class. Smaller group working encourages more student participation – particularly from those students who lack the confidence to engage in larger groups.
You could use breakout rooms to see how different groups of students approach the same task. Smaller groups of students could also work on different aspects of a topic or activity and then present them to the wider group. This encourages additional focus, as students know they are responsible for reporting back.
#5 – Be Present and Engage With Students
In online lessons, it can be easy for students to switch off, which is why teachers are always looking for ways to maintain their focus. By having cameras and microphones on for both you and your students, you can encourage students to keep their eyes (and minds) focused on you and the lesson.
This, of course, isn't always easy. Many students don't like being on camera or might not have the right technology to make that happen, but, visualising a teacher's presence can be enough to encourage some students' concentration – particularly for younger children.
In online lessons, you can still make use of many of the student engagement techniques you would use when teaching in person, thanks to technology. With a camera on you, your body language can communicate many of the same things as you'd be able to in a classroom.
The main downside is that you might not be able to see your students and their body language. Where you'd be able to quickly scan a classroom to see who needs to be re-engaged, that's not so easy online – luckily, there are a few options!
If you are noticing that some students aren't participating as much as they could be, you could try incorporating a spinner wheel with students' names on to find someone to answer your questions. This keeps students focused as they don't know who is going to be called upon and is great for student engagement in your online lessons.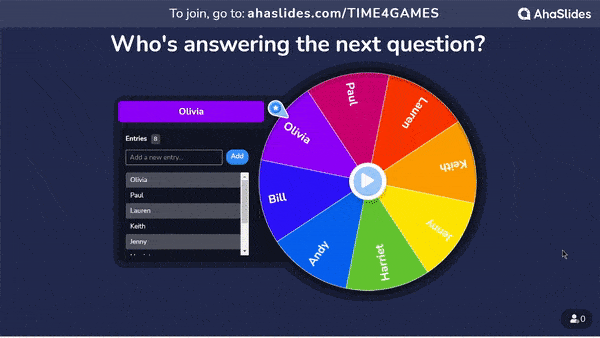 #6 – Collaborative Tasks for Students
In an online classroom, it can be hard to tell how well your students are maintaining focus. Amongst the many faces and muted microphones, it can be really difficult to single out which individuals are lacking the confidence to participate, as you'd normally be able to in person.
In these cases, there are tools you can use to encourage collaboration and give those students a confidence boost.
Word clouds and brainstorming tools can help less confident pupils to contribute easily. There are also some anonymity options so that students will feel confident to try to answer, even if they are not completely sure.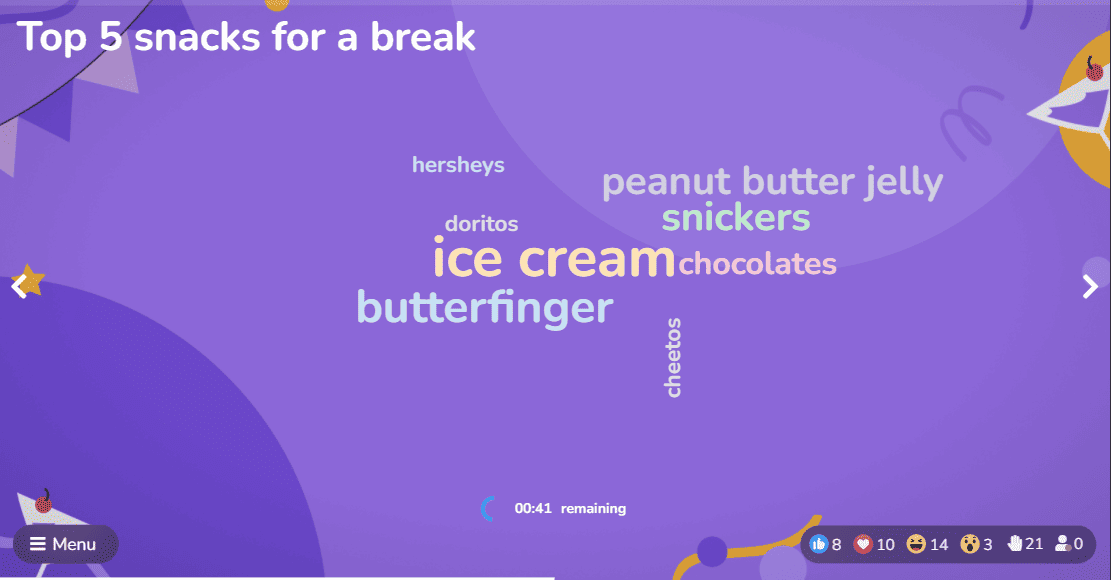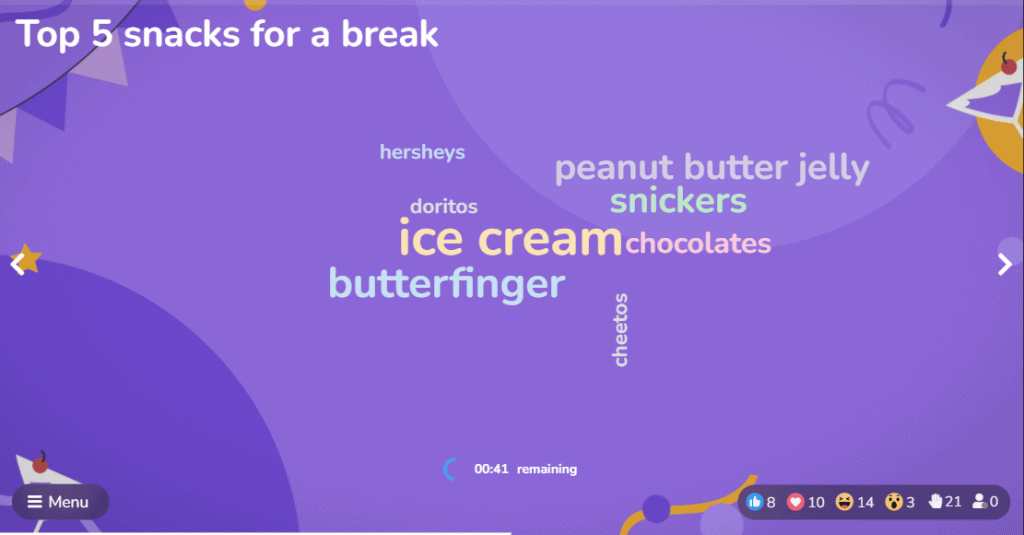 #7 – Tools and Software for Better Online Lessons
Technology in a classroom can be a blessing and a curse, but for online lessons, it definitely falls into the category of blessing. Being able to take lessons online has been an amazing option for many students and teachers (particularly in the last few years,) and has allowed teachers to find new and innovative ways to encourage student engagement for online learning.
When you're planning lessons for an online classroom, there are a ton of free programs that you can use to make your lessons engaging and interactive.
4 Free Tools To Help Teachers Boost Engagement With Online Lessons
Time to Teach!
With these handy tips, you should have plenty of new, interactive features to add to your next online lesson. Your students will appreciate the injection of fun into their lessons, and you'll definitely see the benefit of more unmuted mics and raised hands.