Have you ever come across a job you wanted, with the relevant credentials needed, but didn't dare to apply for because you were unsure if you would fit in?
Education isn't just about learning the topics by heart, scoring high marks in exams, or completing a random internet course. As a teacher, no matter what age group your students belong to, teaching soft skills to students can be tricky, especially when you have students of different calibre in the class.
If you want your students to put what they learned to good use, they need to know how to work with a team, put forward their ideas and opinions politely, and handle stressful situations.
More Tips with AhaSlides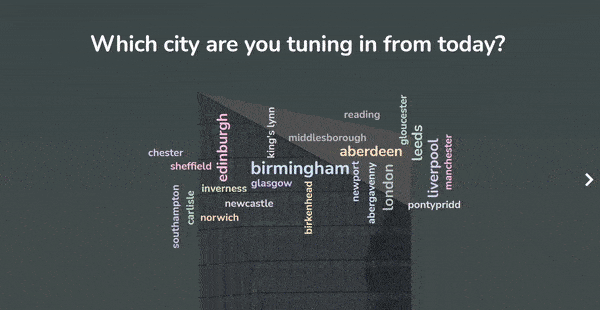 Start in seconds.
Get free education templates for your ultimate interactive classroom activities. Sign up for free and take what you want from the template library!
🚀 Get Free Templates☁️
What are Soft Skills and Why are They Important?
Being an educator, it's important for you to ensure that your students are prepared to handle a professional situation or thrive in their respective careers.
Apart from the "technical" knowledge (hard skills) that they learn during their class or course, they also need to develop some interpersonal qualities (soft skills) – such as leadership, and communication skills etc, – which cannot be measured with credits, scores or certificates.
Hard Skills Vs Soft Skills
Hard Skills: These are any skill or proficiency in a specific field acquired over time, through practice, and repetition. Hard skills are backed by certifications, educational degrees and transcripts.
Soft Skills: These skills are personal, subjective and cannot be measured. Soft skills include, but are not limited to, how a person is in a professional space, how they interact with others, solve crisis situations etc.
Here are some of the commonly preferred soft skills in an individual:
Communication
Work ethic
Leadership
Humility
Accountability
Problem-solving
Adaptability
Negotiating
and more
Why Teach Soft Skills to Students?
The present world, including workplace and educational institutions, runs on interpersonal skills
Soft skills complement the hard skills, set the students apart in their way and increase the chances of getting hired
These help in cultivating work-life balance and how manage stressful situations in a better way
Helps in adapting to the constantly changing workspace and strategies and grow with the organisation
Helps in improving listening skills leading to mindfulness, empathy and a better grasp of the situation and people
10 Ways for Teaching Soft Skills to Students
#1 – Group Projects and Teamwork
A group project is one of the best ways to introduce and cultivate many soft skills in students. Group projects usually include interpersonal communication, discussions, problem-solving, goal-setting and more.
Everyone in the team will have a different perception of the same problem/topic, and it will help the students hone their skills in understanding and analysing a situation for better results.
Whether you are teaching virtually or in a classroom, you can use brainstorming as one of the techniques for building teamwork. Using the brainstorming slide from AhaSlides, an online interactive presentation tool, you can let your students put forward ideas and opinions they have, vote for the most popular ones, and discuss them one by one.
This can be done in a couple of easy steps:
Create your free account on AhaSlides
Choose a template of your choice from the wide range of options
Add a brainstorming slide from the slide options
Insert your question
Customise the slide according to your requirements, such as how many votes each entry will receive, if multiple entries are allowed etc.,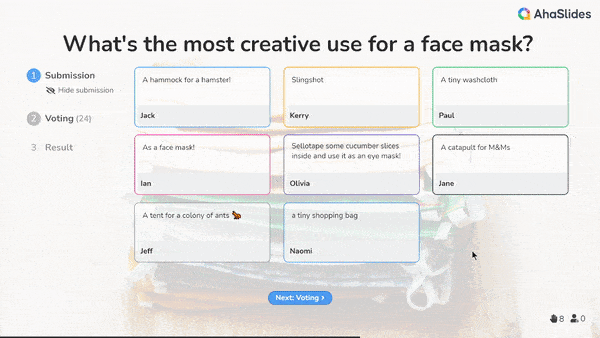 #2 – Learning and Assessment
Irrespective of what age your students belong to, you cannot expect them to automatically understand the learning and assessment techniques you would be using in the class.
Set daily expectations for your students on what you expect them to achieve day
Let them know the proper etiquette to follow when they want to raise a question or share a piece of information
Teach them how to be polite when they are mingling with their fellow students or others
Let them know about the proper dressing rules and about active listening
#3 – Experimental Learning Techniques
Every student has a different capacity to learn. Project-based learning techniques will help the students combine hard and soft skills. Here's a fun activity you could play with your students.
Give every student a sapling to take care of
Ask them to record the progress till the day it blooms or grows completely
The students can gather information about the plant and the factors affecting the growth
At the end of the activity; you can have an online interactive quiz
#4 – Help the Students Find Their Way
The age-old technique of students listening while the teacher speaks and on about a topic is long gone. Ensure a flow of communication in the class and encourage small talks and informal communication.
You can include fun and interactive games in the class that could encourage the students to speak and connect. Here are some ways you can build teamwork and improve communication:
If you are planning to have a surprise test, host interactive quizzes instead of standard boring tests
Use a spinner wheel to choose a student to answer the questions or speak
Have Q&As at the end of the classes to encourage the students to ask questions
#5 – Crisis Management
Crisis can happen in any form and intensity. Sometimes it might be as simple as missing your school bus when you have a test for the first hour, but sometimes it might be as important as setting up an annual budget for your sports team.
No matter what subject you are teaching, giving the students a problem to solve will only help them improve their real-world capabilities. You can use a simple game such as giving the students a situation and asking them to come up with a solution within a set time.
The situations can be location-specific or topic-specific.
For example, if you are located in a region with frequent rain damages and power cuts, the crisis could be focused on that.
Divide the crisis into different sections based on the student's knowledge level
Ask them questions and let them answer within a set time limit
You can use the open-ended slide feature on AhaSlides where the students can submit their answers without a set word limit and in detail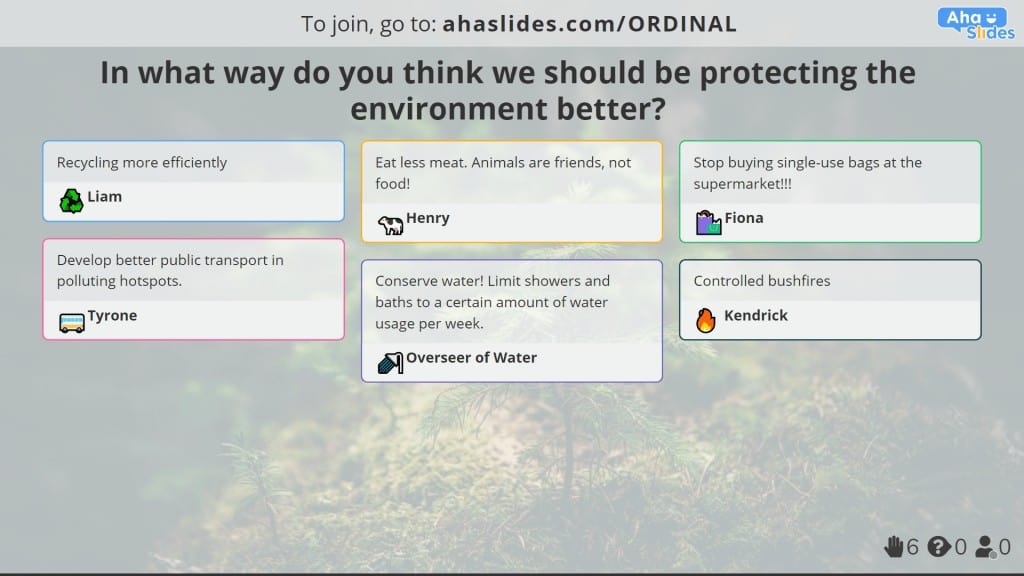 #6 – Active Listening and Introductions
Active listening is one of the most important soft skills every person should cultivate. With the pandemic putting up a wall to social interactions, now more than ever, teachers have to find interesting ways to help the students listen to the speakers, understand what they're saying and then respond in the right way.
Meeting classmates, finding out more about them and making friends are some of the most exciting things in every student's life.
You cannot expect the students to enjoy group activities or be comfortable with each other just like that. Introductions are one of the best ways to ensure students have a fun learning experience and improve active listening.
Many interactive presentation tools are available online to make student introductions fun and engaging for everyone. The students could each make a presentation about themselves, have fun quizzes for their classmates to participate in, and have a Q&A session at the end for everyone.
This would not only help the students to get to know each other but also to actively listen to their peers.
#7 – Teach Critical Thinking With Innovations and Experiments
When you are teaching soft skills to college students, one of the most essential soft skills to consider is critical thinking. Many students find it challenging to analyse facts, observe, form their own judgement and provide feedback, especially when a higher authority is involved.
Feedbacks are one of the best ways to teach students critical thinking. There are so many factors to consider before they offer you their opinions or suggestions, and it would also give them an opportunity to think and come to a conclusion.
And that is why feedbacks are essential not just for the students but also for the teachers. It is important to teach them that there is nothing fearful in voicing their opinions or suggestions as long as they are doing it politely and correctly.
Give the students an opportunity to provide feedback regarding the class and the learning techniques used. You can use an interactive word cloud to your advantage here.
Ask the students how they think the class and learning experiences are going
You can divide the whole activity into different sections and ask multiple questions
The students can submit their answers within a set time limit, and the most popular answer will appear in the centre of the cloud
The most preferred ideas can be then taken into consideration and improved upon in the future lessons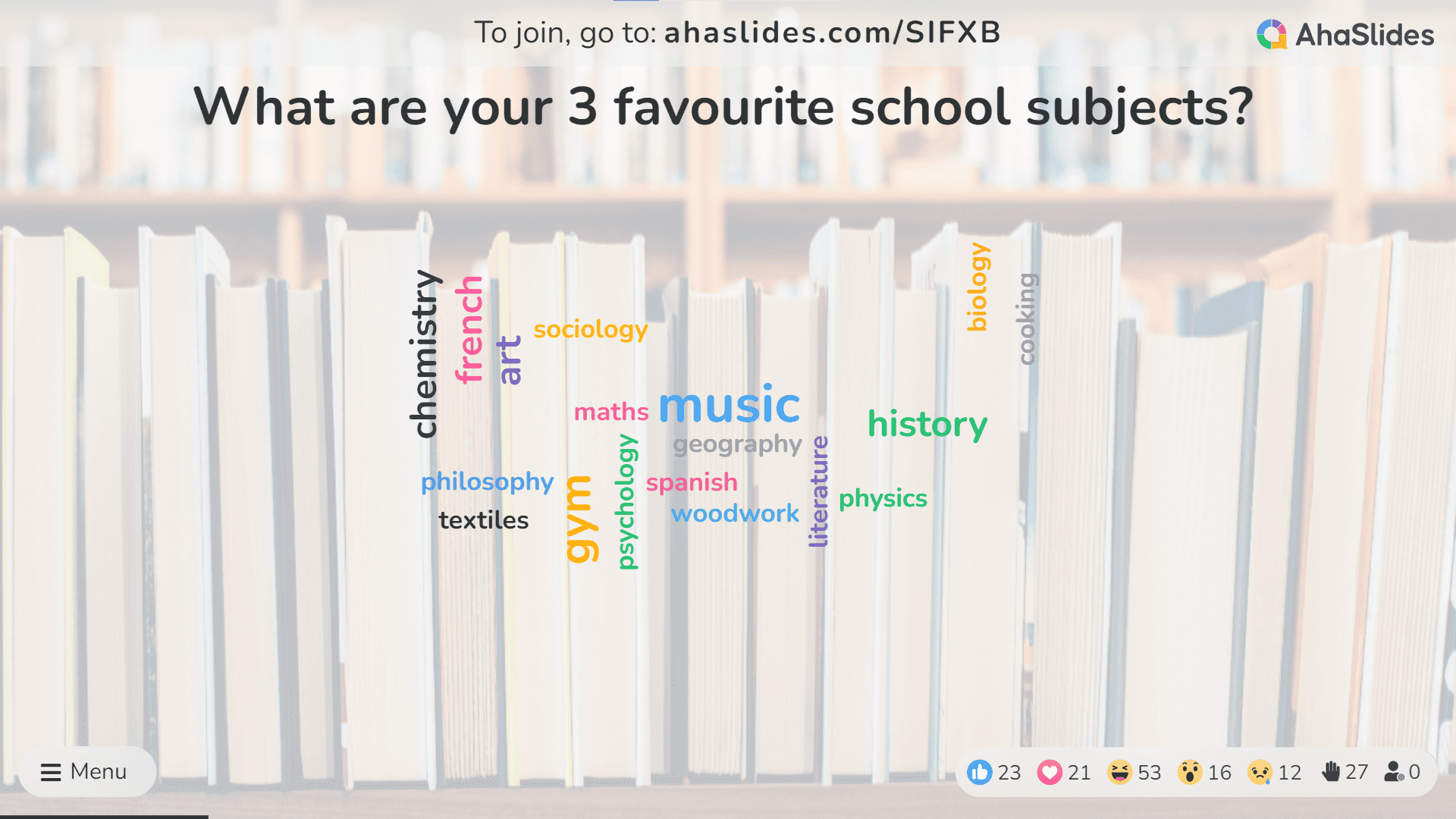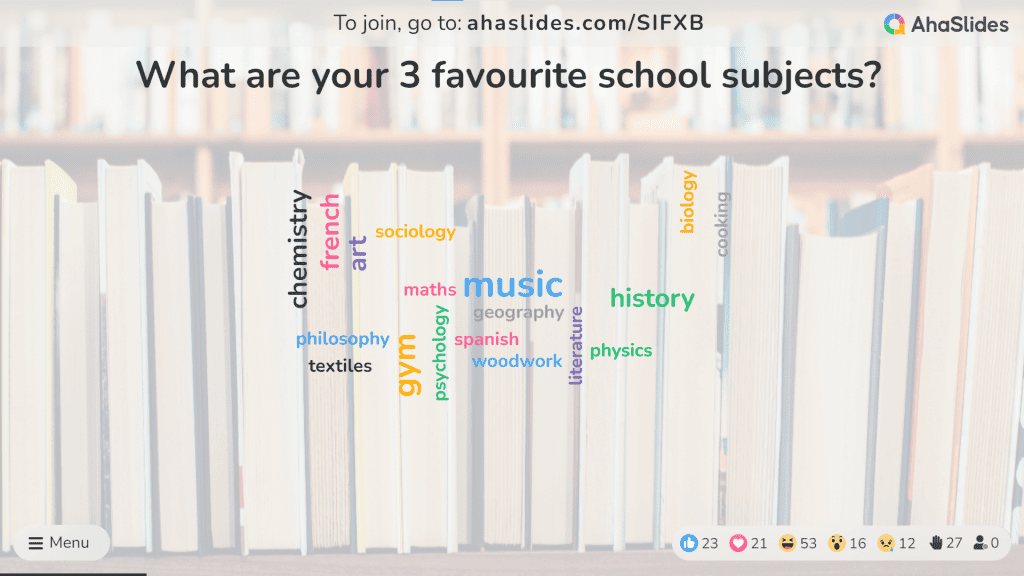 #8 – Boost the Students' Confidence With Mock interviews
Do you remember that time in school when you were scared to go in front of the class and speak? Not a fun situation to be in, right?
With everything going virtual with the pandemic, many students find it difficult to speak when asked to address a crowd. Especially for high school and college students, stage fright is a leading cause of concern.
One of the best ways to boost their confidence and help them overcome this stage fright is to conduct mock interviews. You could either conduct the interviews yourself or invite an industry professional to make the activity a little more realistic and exciting.
This is usually most useful for college students, and you can have a set of mock interview questions prepared, depending on their main focus subject or common career interests.
Before the mock interview, give the students an introduction to what to expect during such interviews, how they should present themselves and how they would be assessed. This would give them time to prepare, and you could also use these metrics for evaluation.
#9 – Note Taking and Self-Reflections
Haven't we all faced that situation where we got tons of instructions about a task, only to end up not remembering much of it and missing out on completing them?
Not everyone has super memory, and it's only human to miss out on things. This is why note-taking is an essential soft skill in everyone's life. With the advancement of technology, we are so used to getting instructions to send over mail or messages.
Nevertheless, it is an excellent idea to make your notes while attending a meeting or when you are being instructed on something. Because most of the time, the ideas and thoughts you get while in a situation could help complete the tasks.
To help students improve their note-taking skills, you can use these techniques in every class:
Minutes of Meeting (MOM) – Pick one student in each class and ask them to make notes about that class. These notes can then be shared with the entire class at the end of each lesson.
Journal Entry – This can be an individual activity. Whether digitally or using a pen and a book, ask every student to make a journal entry about what they learned each day.
Thought Diary – Ask the students to make notes of any questions or confusing thoughts they have during a lesson, and at the end of each lesson, you can have an interactive Q&A session where these are addressed individually.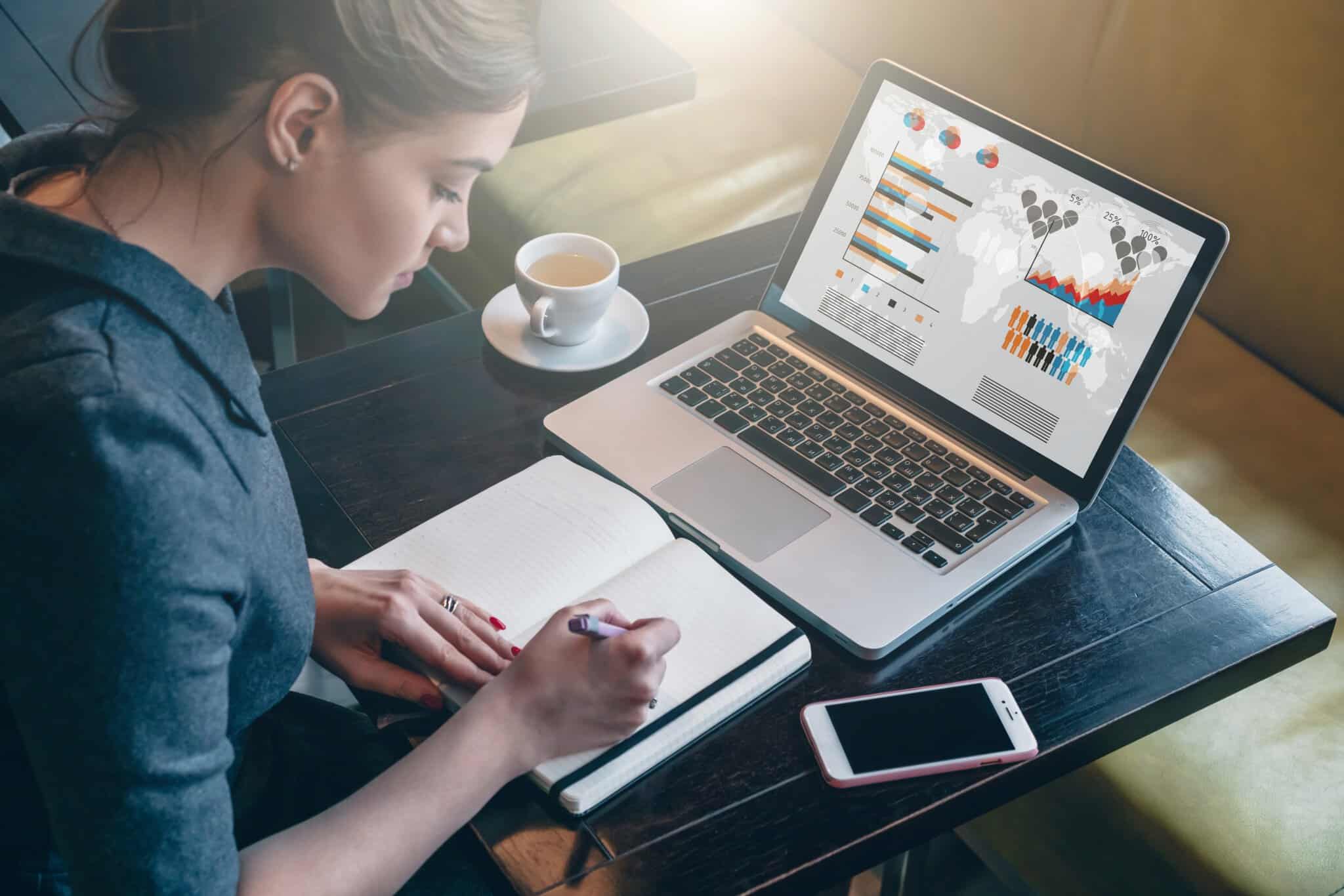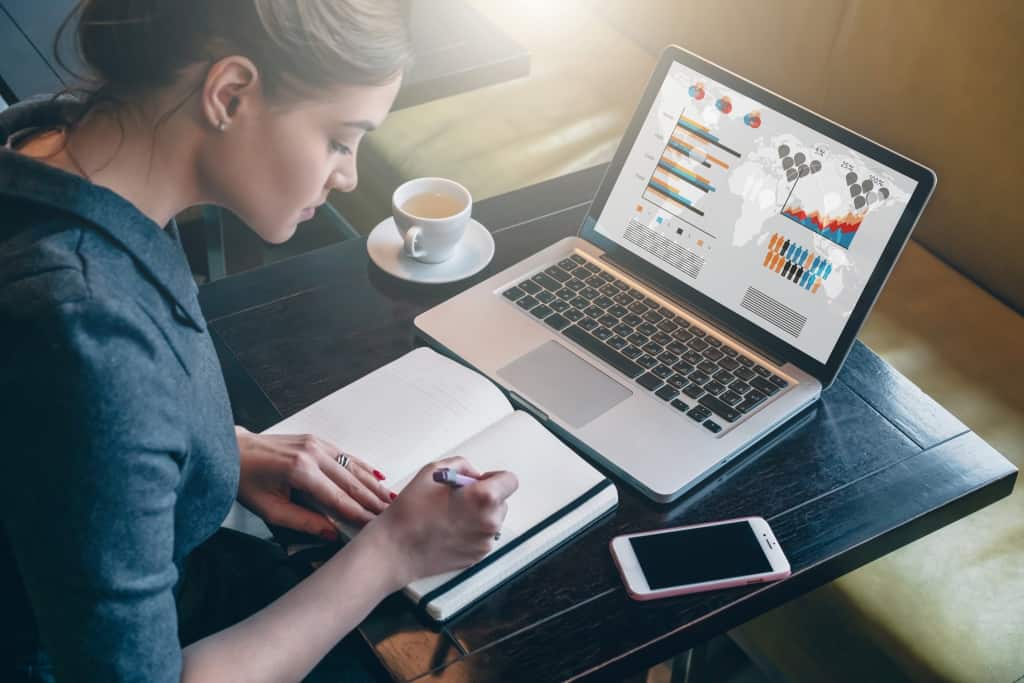 #10 – Peer Review and the 3 P's – Polite, Positive and Professional
Most often, when students are entering a professional setting for the first time, it isn't easy to stay positive all the time. They will mingle with people from different educational and professional backgrounds, temperaments, attitudes etc.
Introduce a reward system in the class.
Every time a student admits they are wrong, every time someone handles a crisis professionally, when someone takes feedback positively etc., you can reward them with extra points.
The points can be either added to the exams, or you can have a different prize at the end of each week for the student with the highest point.
Developing soft skills should be part of every student's learning process. As an educator, it's essential to create opportunities for the students to innovate, communicate, build self-reliance and more with the help of these soft skills.
As virtual learning and remote working are becoming the new normal, the perfect way to help your students cultivate these soft skills is through interactive learning experiences. Include games and activities and engage them virtually with the help of various interactive presentation tools like AhaSlides. Check out our template library to see how you can incorporate fun activities to help your students build their soft skills.