So how to present a marketing strategy? You're creating a presentation to promote a new product? Looking for ways to create a kickass marketing presentation? Whether you're a curious cat who wants to learn how to make a marketing presentation, or you're new to marketing and have been asked to deliver a marketing strategy presentation, you've come to the right place. 
Creating a marketing presentation does not have to be stressful. If you have the right strategies in place and know what content gives both visual appeal and valuable information, you can get stuck in this type of presentation.
In this guide, we will discuss what to include in a marketing presentation and tips on developing an effective marketing presentation.
Overview
| | |
| --- | --- |
| Who invented Marketing Theory and Strategies? | Philip Kotler |
| When did word 'marketing' first start? | 1500 BCE |
| Where does marketing begin? | From product or service |
| What is the oldest marketing concept? | Production Concept |
Overview of Marketing Presentation
Table of Contents
Tips from AhaSlides
Or, try out our free work templates!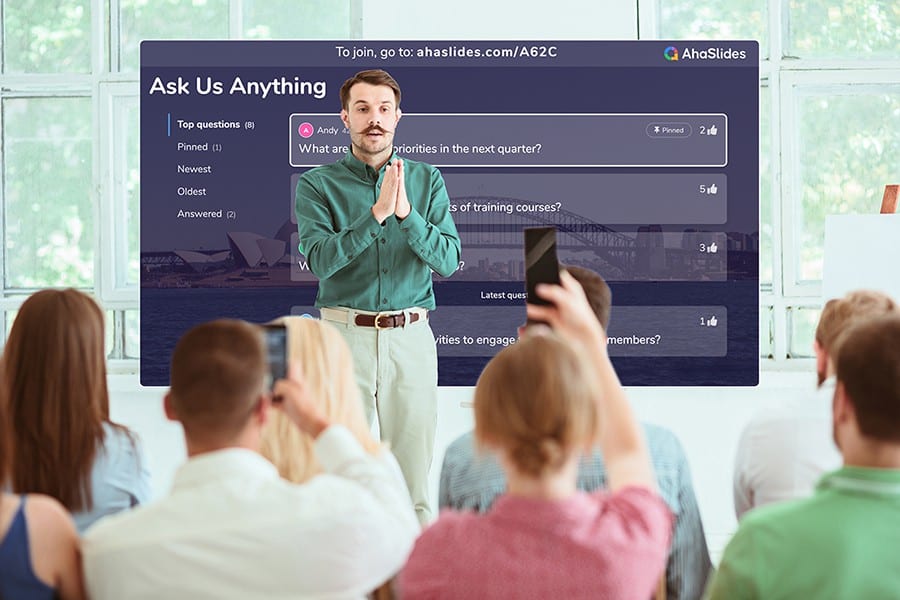 Start in seconds.
Get free templates for your next interactive presentation. Sign up for free and take what you want from the template library!
🚀 Grab Free Account
What is a Marketing Presentation?
No matter what you are selling, you need to have a solid plan on how you are going to do it. A marketing presentation, simply put, takes you through a detailed illustration of how you are going to sell your product or service to your desired target audience.
While it seems simple enough, a marketing presentation must include details of the product, how it is different from your competitors, what channels you are planning to use to promote them etc. Let's take a look at the 7 components of a marketing presentation.
What to Include in Your Marketing Presentation
Firstly, you should have marketing presentations ideas! Marketing presentations are product/service specific. What you include in it depends on what you are selling to your target audience and how you plan to do it. Nevertheless, every marketing presentation must cover these 7 points. Let's take a look at them.
#1 – Marketing Objectives
You might have heard a lot of people say this, but do you know what it means? With every product or service you sell, you are solving some kind of problem faced by your target audience. The empty space between their problem and the solution – that's the gap.
When making a marketing presentation, the first thing you need to do is identify the gap, and define it. There are many ways to do it, but one of the most common techniques used by experienced marketers is to ask your customers directly what they are missing in the current market – customer surveys.
You can also find the gap by researching and constantly watching industry trends etc. To cover this gap is your marketing objective.
#2 – Market Segmentation
Let's take an example. You cannot sell your product in the US and in the Middle East in the same way. Both markets are different, culturally and otherwise. In the same way, every market is different, and you need to drill down the characteristics of each market and the submarkets you are planning to cater to.
What are the cultural similarities and differences, the sensitivities, and how do you plan to deliver localised promotional content, the demographic you are catering to, and their purchasing behaviour – all these should be included in your marketing presentation.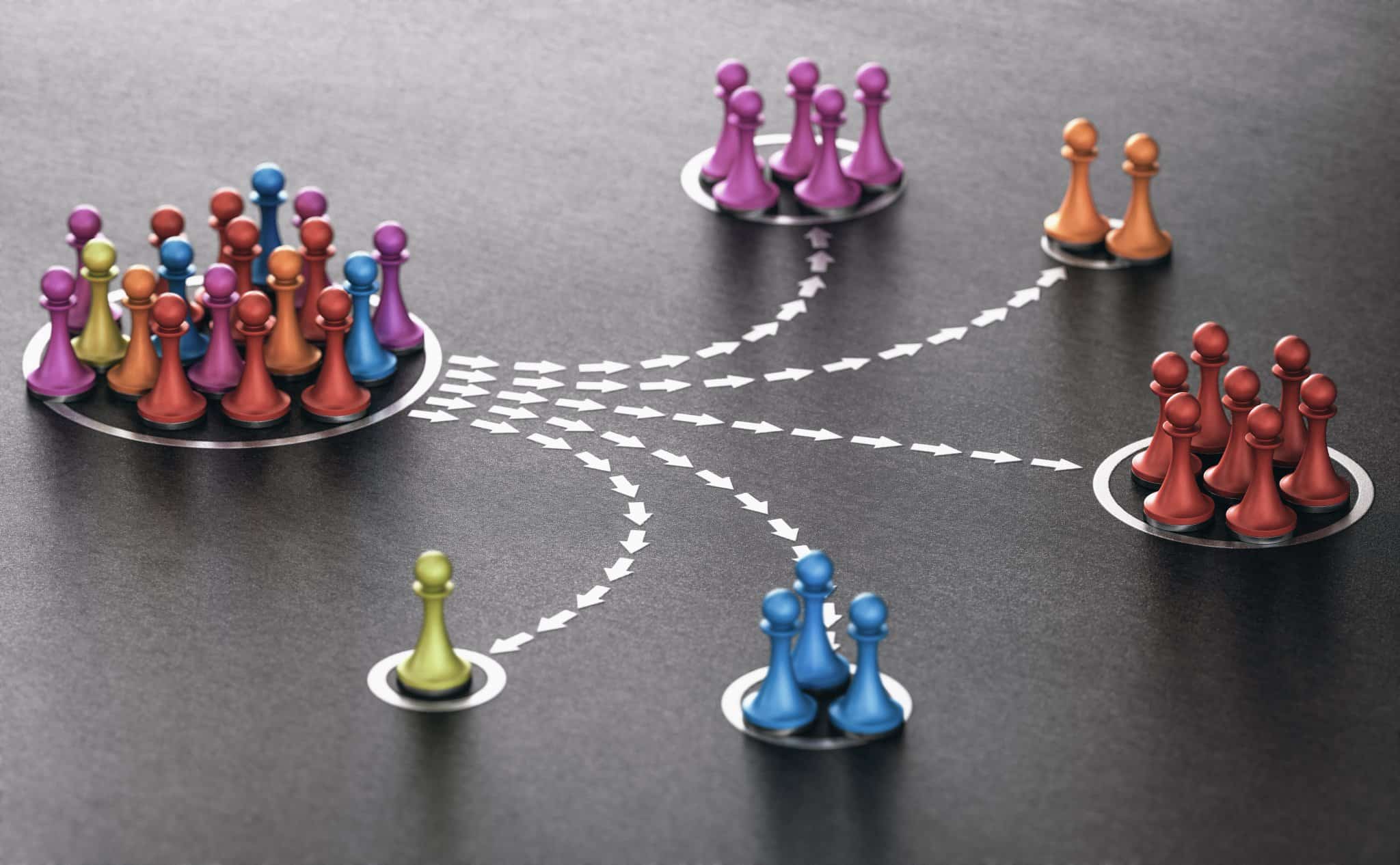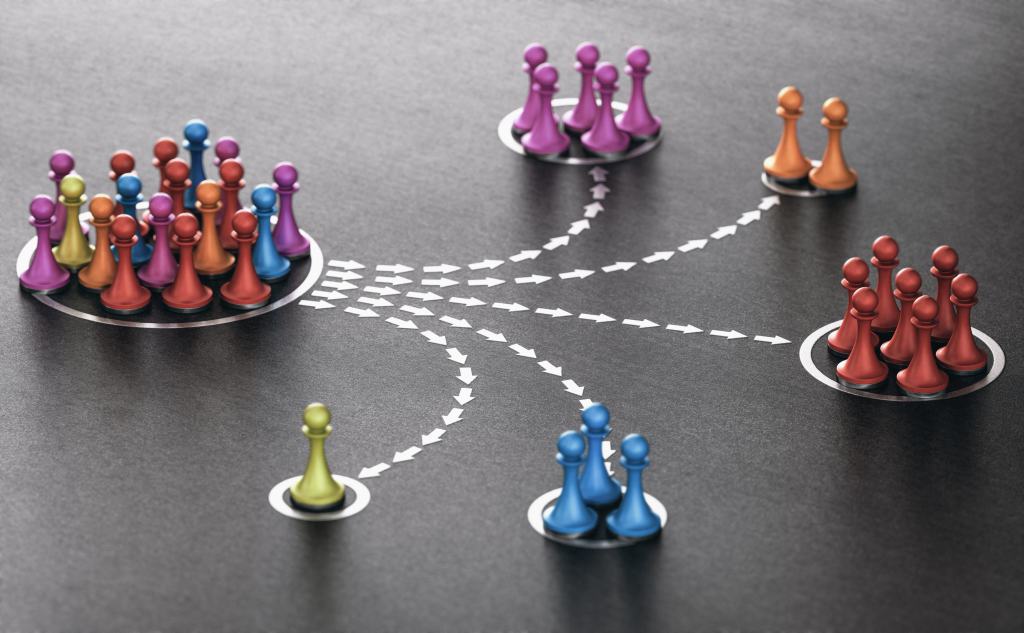 #3 – Value Proposition
Big word right? Don't worry, it's pretty simple to understand.
Value proposition simply means how you are going to make your product or service attractive to the customers. What is the cost/price, the quality, how your product is different from your competitors, your USP (unique selling point) etc? This is how you let your target market know why they should buy your product instead of your competitors.
#4 – Brand Positioning
In your marketing presentation, you should clearly define your brand positioning.
Brand positioning is all about how you want your target audience to perceive you and your products. This forms one of the most important factors that decide everything else from here on – including the budget you should allocate, the marketing channels, etc. What is the first thing that someone should associate your brand with? Say for example, when someone says Versace, we think of luxury and class. That's how they have positioned their brand.
#5 – Purchase Path/Customer Journey
Online purchasing habits are becoming mainstream lately and even in that, there may be various ways in which your customer might reach you or know about your product, leading to a purchase.
Say, for example, they might have seen a social media ad, clicked on it and decided to purchase it because it suits their current needs. That's the purchase path for that customer.
How do the majority of your customers shop? Is it through mobile phones or do they see ads on the television before shopping in a physical store?. Defining the purchase path gives you more clarity on how to guide them on to the purchase in a more efficient and effective way. This should be included in your marketing presentation.
#6 – Marketing Mix
A marketing mix is a set of strategies or ways in which a brand promotes its product or service. This is based on 4 factors – the 4 Ps of marketing.
Product: What is it that you are selling
Price: This is the total value of your product/service. It is calculated based on the cost of production, the target niche, whether it's a mass-produced consumer product or a luxury item, the supply and dema
nd, etc.
Place: Where is the point of sale happening? Do you have a retail outlet? Is it online sales? What is your distribution strategy?
Promotion: This is every activity that you do to create awareness of your product, to reach it your target market – advertisements, word of mouth, press releases, social media, marketing campaign presentation example, everything comes under promotion.
When you merge the 4 Ps with each marketing funnel stage, you have your marketing mix. These should be included in your marketing presentation.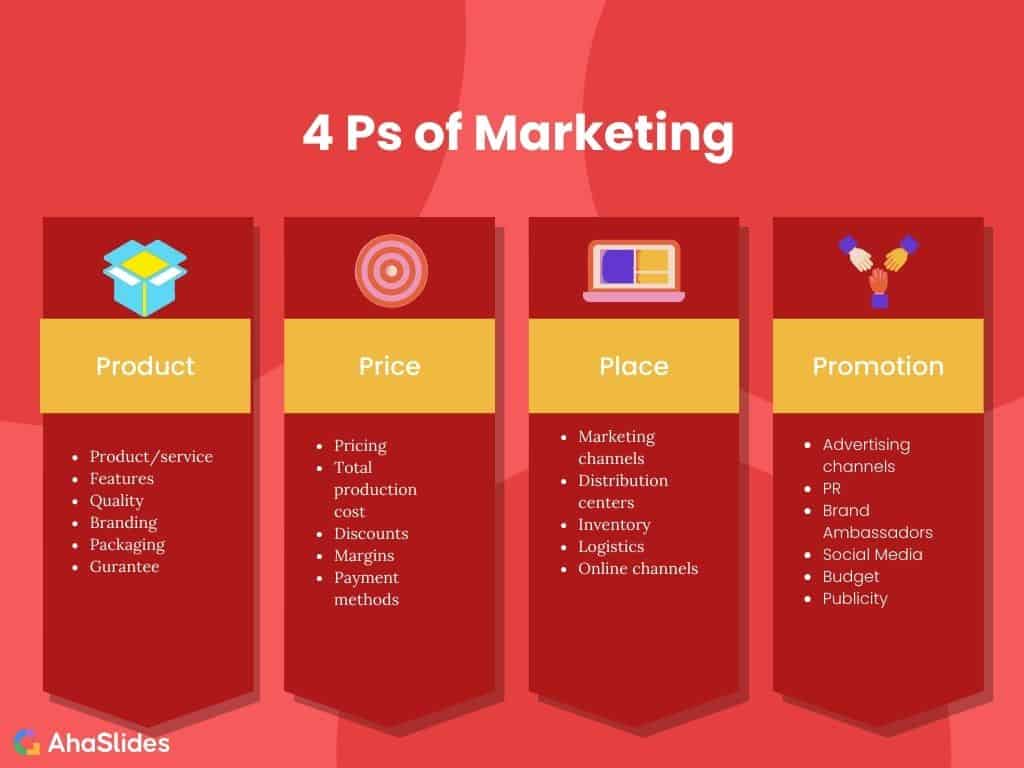 #7 – Analysis and Measurement
This is probably the most challenging part of a marketing presentation- how do you plan to measure your marketing efforts?
When it comes to digital marketing, it's relatively easy to track the efforts with the help of SEO, social media metrics, and other such tools. But when your total revenue comes from different areas including physical sales and cross-device sales, how do you prepare a complete analysis and measurement strategy?
This should be included in the marketing presentation, based on all the other factors.
Creating an Effective Marketing Presentation
As you've got down all the necessary components to create a marketing plan, let's dive deeper into how to make your marketing presentation one worth remembering.
#1 – Get your audience's attention with an ice breaker
We understand. Starting a marketing presentation is always tricky. You are nervous, the audience might be restless or engaged in some other stuff – like surfing on their phone, or talking amongst themselves, and you have a lot at stake.
Ask questions. It could be related to the product or service you are about to launch, or something funny or casual. The idea is to get your audience interested in what is yet to come.
Do you know about the famous Oli Gardner pessimistic hook technique? He's a famous and exceptional public speaker who usually starts his talk or presentation by painting a doomsday picture – something that makes the audience depressed before presenting them with a solution. This could take them on an emotional rollercoaster ride and get them hooked on what you have to say.
#2 – Make the presentation all about the audience
Yes! When you have an intense topic such as a marketing plan to present, it's difficult to make it interesting for the audience. But it's not impossible.
The first step is to understand your audience. What's their level of knowledge about the topic? Are they entry-level employees, experienced marketers or C-suite executives? This will help you identify how to add value to your audience and how to cater to them.
Don't just go on and on about what you want to say. Create empathy with your audience. Tell an engaging story or ask them if they have any interesting marketing stories or situations to share.
This will help you to set a natural tone for the presentation.
#3 – Have more slides with short content
Most often, corporate people, especially high-level managers or C-suite executives might go through countless presentations a day. Getting their attention for a long time is a really difficult task.
In a hurry to finish off the presentation sooner, one of the biggest mistakes that most people make is to cram so much content into one slide. The slide will be displayed on the screen and they'll keep talking for minutes thinking the fewer the slides, the better.
But this is something that you must avoid at all costs in a marketing presentation. Even if you have 180 slides with little content on them, it's still better than having 50 slides with information jammed into them.
Always try to have multiple slides with short content, images, gifs, and other interactive activities.
Interactive presentation platforms such as AhaSlides can help you in creating engaging presentations with interactive quizzes, polls, and other activities.
#4 – Share real-life examples and data
This is one of the most important parts of a marketing presentation. You could have all the information clearly laid out for your audience, but nothing beats having relevant data and insights to support your content.
More than wanting to see some random numbers or data on the slides, your audience might want to know what you concluded from it and how you came to that conclusion.
You should also have clear information on how you are planning to use this data to your advantage.
#5 – Have shareable moments
We are moving to an era where everyone wants to be loud – tell their circle what they've been up to or the new things they've learned. People like it when they are given a "natural" opportunity to share information or moments from a marketing presentation or a conference.
But you cannot force this. One of the best ways to do this is to have quotable catch-phrases or moments in your marketing presentation that the audience can mostly share verbatim or as a picture or video.
These could be new industry trends, any specific features of your product or service that can be shared before the launch, or any interesting data that others could use.
On such slides, have your social media hashtag or company's handle mentioned so that your audience can tag you as well.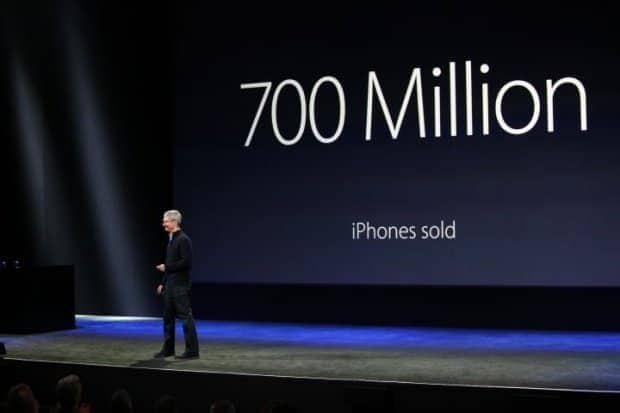 #6 – Have a uniformity in your presentation
Most often we tend to focus more on the content when creating a marketing presentation and often forget about how important the visual appeal is. Try to have a solid theme throughout your presentation.
You could use your brand colours, designs or font in your presentation. This will make your audience get more familiar with your brand.
#7 – Take feedback from the audience
Everyone will be protective of their "baby" and no one wants to hear anything negative right? Feedback need not necessarily be negative, especially when you are delivering a marketing presentation.
Feedback from your audience will definitely help you in making necessary improvements to your marketing plan. You could have an organised Q&A session at the end of the presentation.
Key Takeaways
Regardless of exactly why you are here, making a marketing presentation doesn't have to be a daunting task. Whether you are in charge of launching a new product or service, or you simply want to be an ace in making marketing presentations, you can use this guide to your advantage.
Keep these in mind when creating your marketing presentation.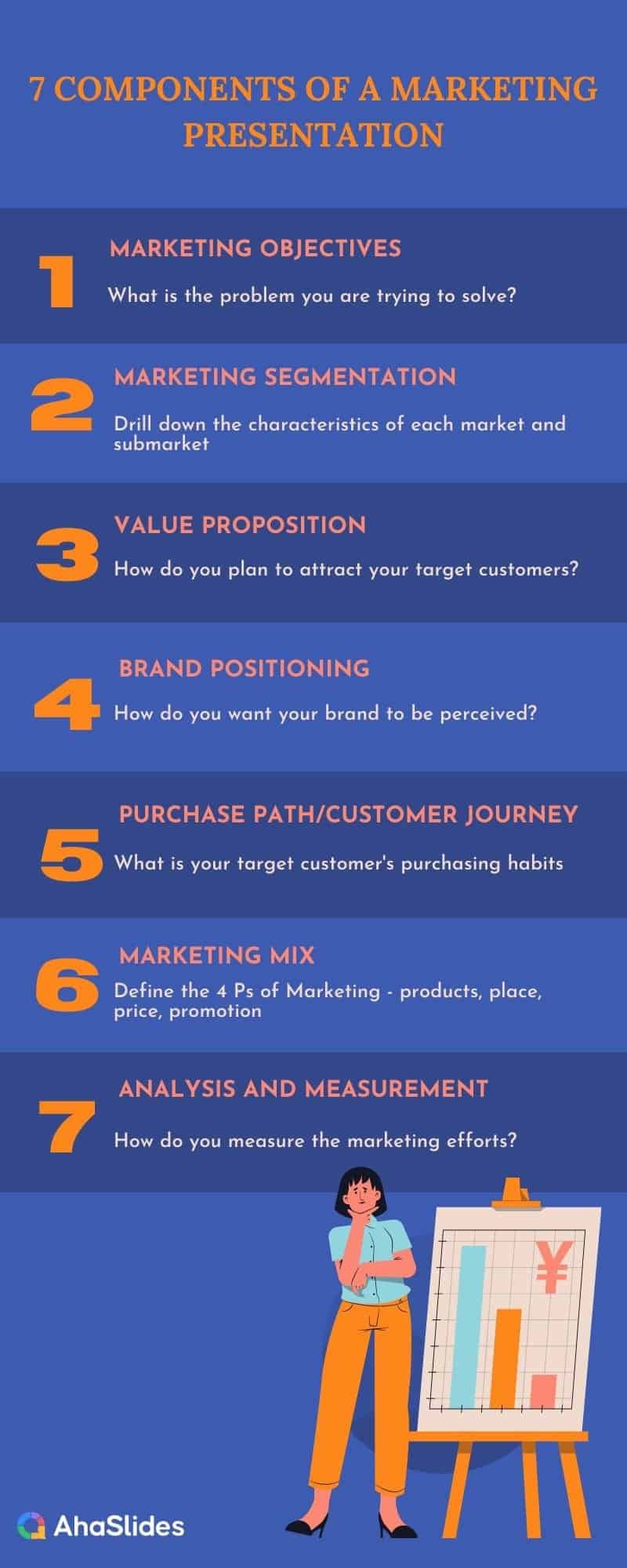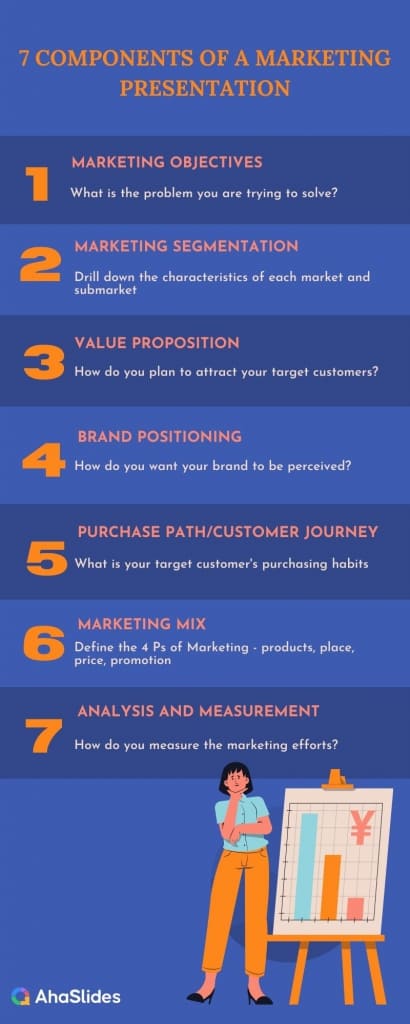 FAQ
Frequently Asked Questions
---
Got a question? We've got answers.
Marketing presentations are product/service specific. What you include in it depends on what you are selling to your target audience and how you plan to do it, including the below 7 points: Marketing Objectives, Market Segmentation, Value Proposition, Brand Positioning, Purchase Path/Customer Journey, Marketing Mix and Analysis and Measurement.
A business strategy is to outline how a firm plans to achieve its goals. There are many different business strategies, for example, cost leadership, differentiation, and focus.
A digital marketing presentation should include Executive Summary, Digital Marketing Landscape, Business Goals, Target Audience, Key Channels, Marketing Messages, Marketing Plan...