The fact is the audience's attention is the fire that maintains the "heat" of the presentation. And that's also a big challenge for most speakers.
A successful presentation is not only a presentation that provides novel information with excellent content, but it must also attract the audience, make them want to interact, and not take their eyes off. That's why interactive presentation software comes with great features for presenters to connect most easily with their audience.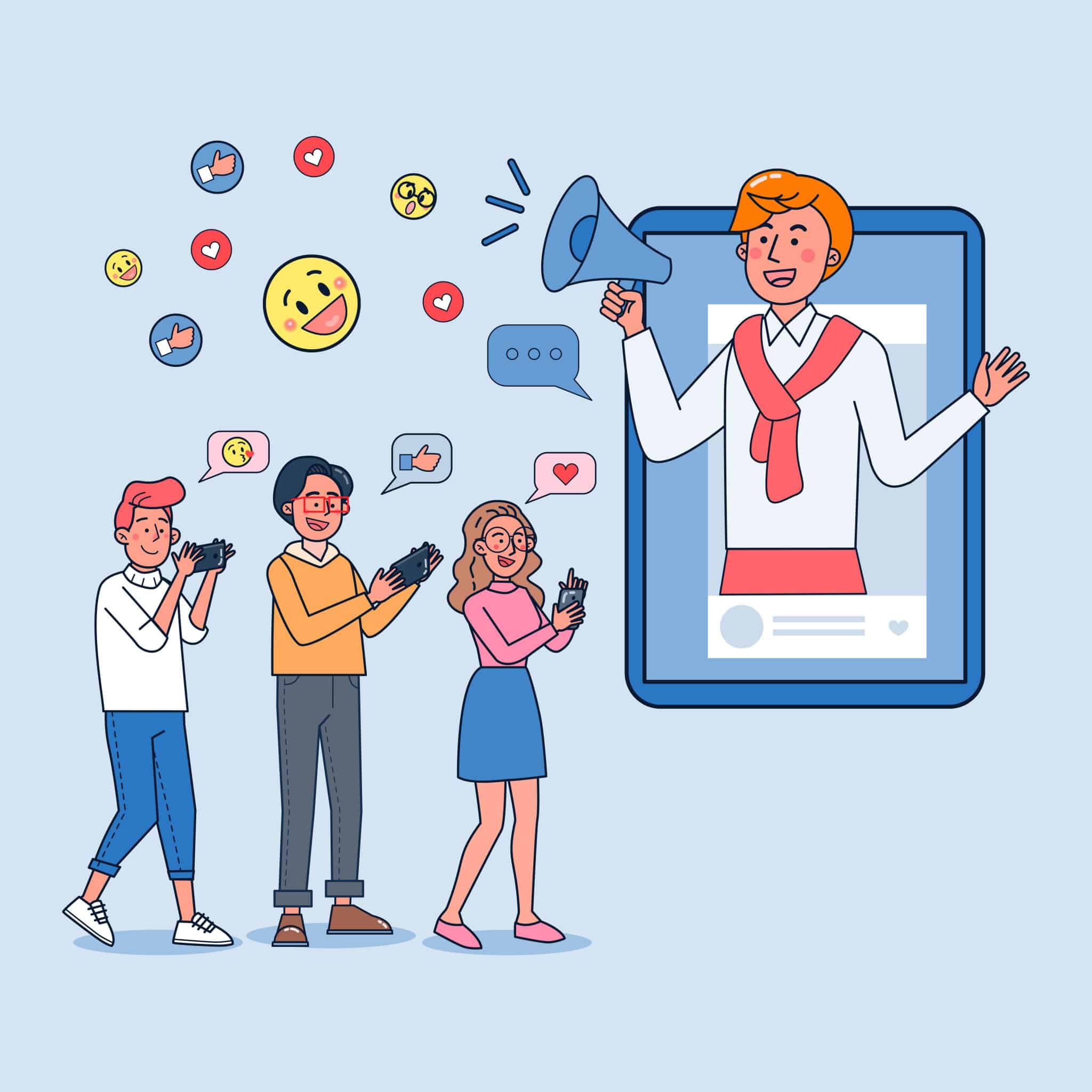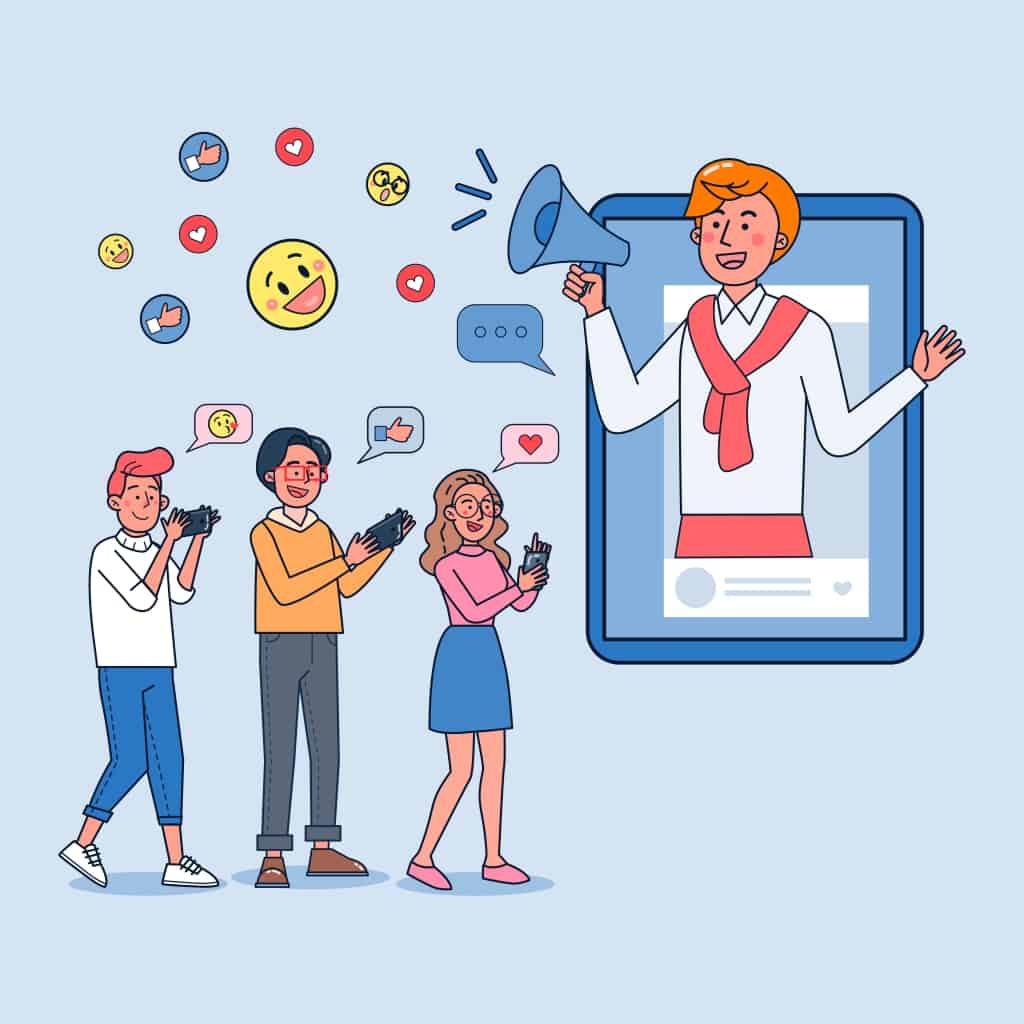 More Tips with AhaSlides
What Is an Interactive Presentation Software?
In the simplest terms, unlike offline presentation software, interactive presentation software gives you the tools to build presentation content that your audience can interact with. And the presentation will take place like a two-way conversation between the audience and the speaker.
Key highlights of interactive presentations include:
Suitable for all sizes, from small groups to a large hall to thousands of people.
Suitable for both live and virtual events.
Information, data, and content are presented visually with multimedia such as images, videos, charts, etc.
It's completely easy to interact with your audience in real-time through surveys, polls, quizzes, Q&A, etc.
There's no limit to how creative speakers can be and improvise with their audience!
6 Key Features Of Presentation Software Must Have
The current interactive presentation software on the market will all have basic features such as customizable, built-in library of template slides, easy to share, or cloud-based.
However, to make your presentation stand out, AhaSlides brings you 6 key features of presentation software as follows:
#1 – Spinner Wheel – Features Of Presentation Software
Start your presentation and excite your audience with a little fortune wheel.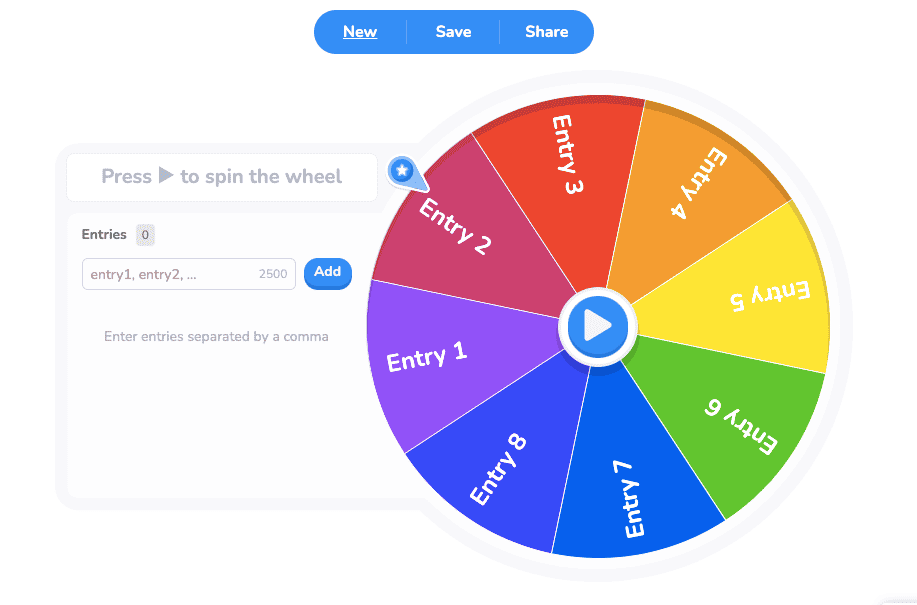 For example, fill in the content you want to present in this spinner wheel and spin, where the wheel stops, you will present that content first (Of course, this game is only possible when reversing the order of presentation does not greatly affect your presentation).
Or you can save this best bandom picker wheel for the end of your presentation, to see which lucky audience will receive a small gift. Or if at the office meeting, this spinner wheel will decide who will present the next time.
#2 – Polling – Features Of Presentation Software
There's nothing better than knowing what your audience is expecting through polls, scales, word clouds, and idea-sharing slides.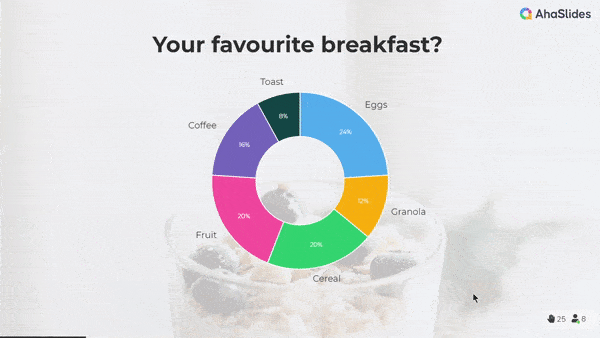 You will understand what your audience wants or find your presentations useful and engaging, so you can adjust in the next section. In addition, the opinions/ideas obtained through polling are also:
Super intuitive presentation. The audience opinions you get in the form of a bar chart, donut chart, pie chart, or multiple comments in the form of sliding scales.
Stimulate creativity and increase the audience response rate. Through the word cloud and sharing ideas, your audience will brainstorm together and bring you unexpected insights.
Convenience for the audience. They can get tracking results right on their phone.
Alternatively, you can choose to show or hide the results. It's okay to keep a little secret for the audience to suspense until the last minute, isn't it?
#3 – Quizzes & Games – Features Of Presentation Software
Experience quizzes and games with not only text but also images and sounds. Get everyone excited and join the live quizzes, spinner wheel, or other games to the end!
In addition, AhaSlides interactive presentation software also supports team play with many different quiz types (Multiple right answers of course are allowed).
You can also install a countdown timer or time limit according to each question to make the game more thrilling.
After the game is over, there will be a colorful leaderboard, detailing team and individual scores.
In particular, you can moderate the full list of answers and manually select the ones you want to accept.
#4 – Q&A – Features Of Presentation Software
The fastest way to keep your audience from getting bored with your presentation is to respond to their questions. And it's important that you answer in a smart, organized, moderated, and inclusive way. Ahaslides interactive presentation software will help you solve these.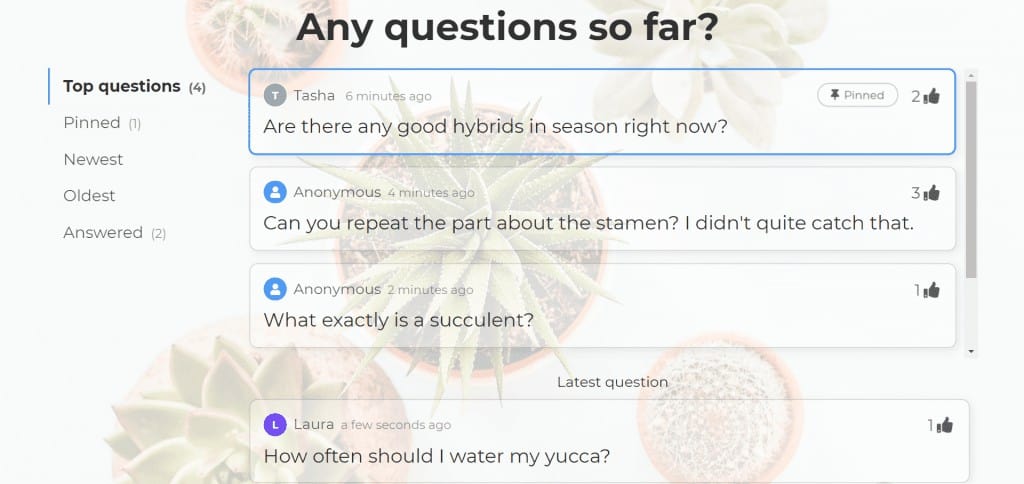 Save time by viewing questions in an orderly table. Speakers will know which questions to address first (like the most recent or popular queries). And you can save the questions as answered or pin them for later use.
Allow participants to vote on the questions they want to see answered and Q&A with you continuously throughout the presentation.
Full authority to approve which questions will be shown/hidden on the big screen, as well as setting up automatic filters with swear words in audience questions.
#5 – Creating & Editing – Features Of Presentation Software
Making your dream interactive presentation has never been so easy!
Already have a Google Slides or PowerPoint presentation? That's okay, import them up for even more interactivity!
Additionally, Ahasslides interactive presentation software saves time by allowing you to edit multiple slides at once, and collaborate on editing presentations with your team.
It also has outstanding features such as a 17 built-in slides library, grid view, participant view, sharing and downloading presentations, customizing viewers, etc.
#5 – Customisation – Features Of Presentation Software
Don't hesitate to leave your mark on the presentation!
Interactive presentation software lets you change the background to anything you like, from colors to images, even GIFs if you want.
You can then customize the URL access token to make the invitation to your presentation more personal.
And why not make your presentations more fun with the wide range of image options in the built-in library, along with the embed audio and any font you want ((in 11 available fonts)?
#6 – Audience Experience – Features Of Presentation Software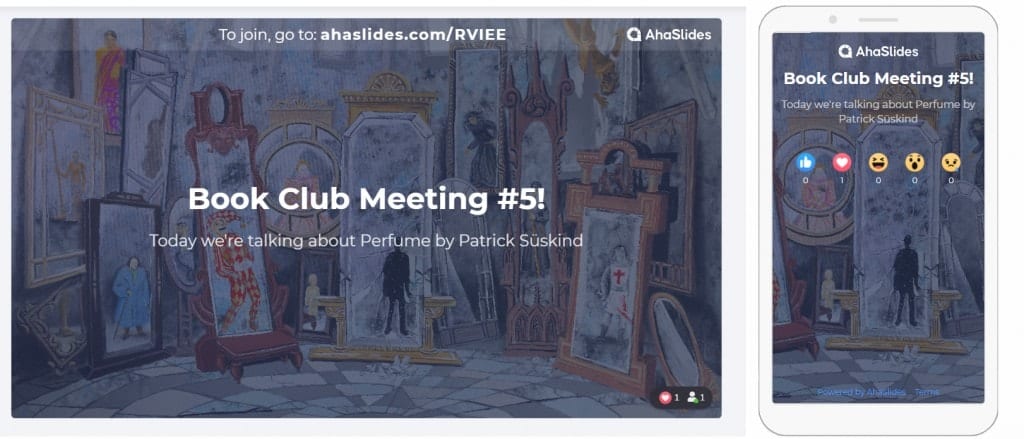 The art of interactive presentation is to make your audience experience better than ever. They do not have to sit and listen in a boring and passive way, but directly participate and contribute to your presentation thanks to the following experiences:
The more, the merrier. AhaSlides allows up to 10,000 people to join your presentation at once. Don't worry! It will not be difficult to access, because each participant can only scan a unique QR code to join your presentation.
Audiences get to choose from the 15 languages available to display in their presentation. They are also allowed to share images on the open slide and upload them directly from their phones.
The interface is mobile-friendly, so you do not have to worry about your presentation showing errors or quirks on any mobile device.
In addition, the audience can watch all the question slides, quizzes, and content appear on their mobile devices without constantly looking up at the presenter's screen.
Participants can share their quiz scores with a simple tap, or react to all of your slides with 5 colorful emojis. Just like Facebook!
#7 – After the Event – Features Of Presentation Software
The best way to be a good speaker or presenter is to learn a lesson or paint yourself an overview of each presentation.
Does your audience like the presentation because of what? How do they react to each question? Are they paying attention to the presentation? You need to put those questions together to come up with the final result.
Sometimes it's not possible to accurately tell if a presentation is progressing or not at that point. But you have to wait for it to end and scrutinize the report on the presentation.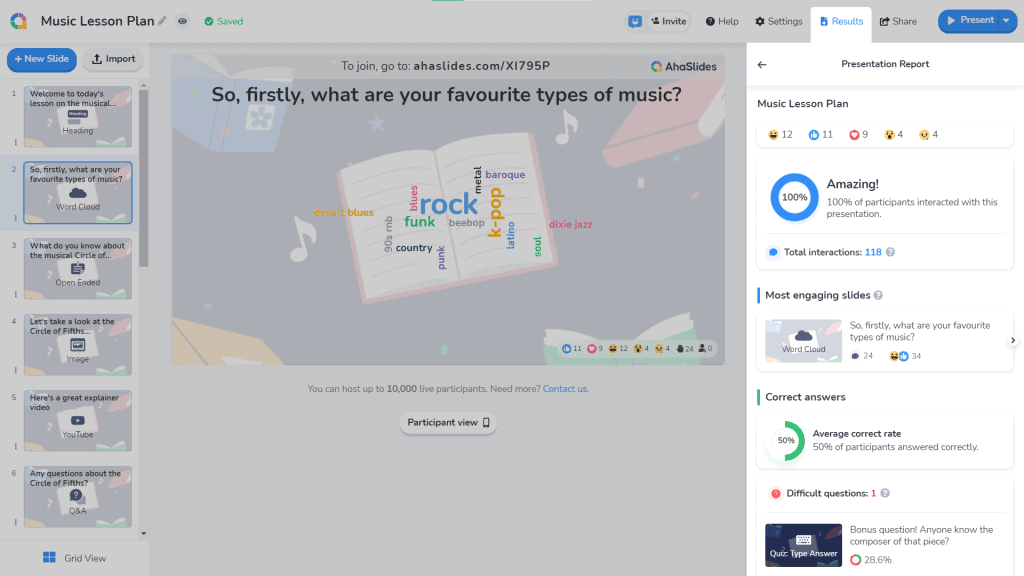 Therefore, AhaSlides provides you with after each event including:
A report to see your engagement rate, top responsive slides, and your quiz audience behavior.
You can then Share the presentation with audience responses via a permanent link. You can always rely on that to know your strengths, weaknesses, and what your audience needs in a presentation.
(If you want, you can also export the necessary data to an excel or PDF file. But this is only on the paid plan).
Better Presentations with AhaSlides
Don't let your presentations die in the boredom and lethargy of your audience. Remember, choosing an amazing interactive presentation software with great features will help your presentation content deliver better than ever! So, being a geek, make a list of what your examiner needs and what you need before creating an interactive presentation.
With AhaSlides, you are no longer limited by old molds and can freely create your own masterpiece by registering and creating an account today (100% free)!