PowerPoint is one of the most popular presentation tools worldwide, widely used for classroom activities, conferences, business meetings, workshops, and more. A presentation is considered successful as it can engage the audience while understandably conveying information.
Visual art, music, graphics, memes, and speaker notes,… are essential supplements that contribute to the presentation's success. In the previous article, we already introduced how to add notes to slides. So, it is time to learn how to add music in a PPT.
Table of contents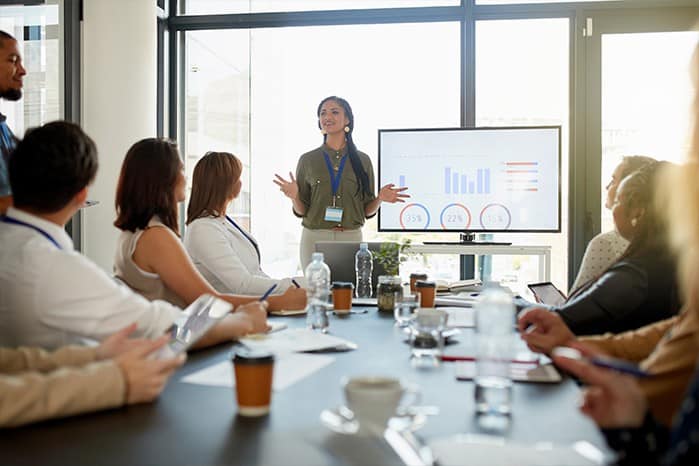 How is adding music in a PPT important?
Music can make a presentation better. According to experts, effectively engaging the listeners throughout the presentation engages their emotion and thought. Music is a better way to stimulate and light their brain up. 
According to Psychology Today, the randomness of music choice strongly impacts dopamine increase. Carefully incorporating songs and music styles for your presentation can help attract more attention and improve knowledge absorption. 
How to add music in a PPT?
How to add music in a PPT – Background music
You can play a song across your slides quickly and automatically in a couple of steps:
On the Insert tab, choose Audio, and then click on Audio on My PC
Browse to the music file you already prepared, then select Insert.
On the Playback tab, there are two options. Select Play in Background if you want to play music automatically form the start to finish or select No style if you want to play the music when you want with a button.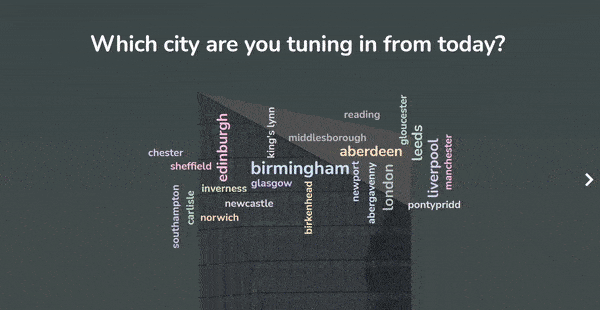 Be Interactive with AhaSlides
Besides music, let's add interactive quizzes, word cloud and live poll to your Powerpoint. Sign up for free and check out our interactive slides from template library!
🚀 To the clouds ☁️
How to add music in a PPT – Sound effects
You might wonder whether PowerPoint offers free sound effects and how to add sound effects to your slides. Don't worry, it is just a piece of cake.
At the beginning, don't forget to set up Animation feature. Choose the text/object, click on "Animations" and select the wanted effect.
Go to the "Animation Pane". Then, seek for the down arrow in the menu on the right and click on "Effect Options"
There is a following up pop-up box in which you can choose the built-in sound effects to incorporate to your animated text/object, the timing, and additional settings.
If you want to play your sound effects, go for "Other Sound" in the drop-down menu and browse the sound file from your computer.
How to add music in a PPT – embedding music from streaming services
As many online streaming services require you to pay membership to avoid annoying advertisements, you can choose to play online music or download it as Mp3 and insert it into your slides with the following steps:
Click on the "Insert" tab and then "Audio."
Select "Online Audio/Video" from the dropdown menu.
Paste the link to the song you copied earlier in the "From a URL" field and click "Insert."
PowerPoint will add the music to your slide, and you can customize the playback options in the Audio Tools tab that appears when you select the audio file.
Hints: You also can use an online presentation tool to customize your PPT and insert music. Check it out in the next part.
How to add music in a PPT – Some handy tips for you
If you want to randomly play a range of songs throughout your presentation until it finishes, you can arrange the song in different slides or use third-party apps.
You can easily trim audio directly in PPT slides to remove the unnescessary music part.
You can select the Fade effect in the Fade Duration options to set the fade-in and fade-out times.
Prepare Mp3 type in advance.
Change the audio icon to make your slide look more natural and organized.
Alternative ways to add music in a PPT
Inserting music in your PowerPoint might not be the only way to make your presentation more effective. There are several ways to make an interactive PowerPoint with an online tool like AhaSlides.
You can freely customize slide content and music in the AhaSlides app. With an easy-to-use interface, it won't take you too long to get used to the app. You can organize music games to have fun on different occasions and events such as class parties, team-building, team meeting icebreakers, and more.
AhaSlides is a partnership with PowerPoint, so you can be comfortable designing your presentation with AhaSlides templates and integrate them into PowerPoint directly.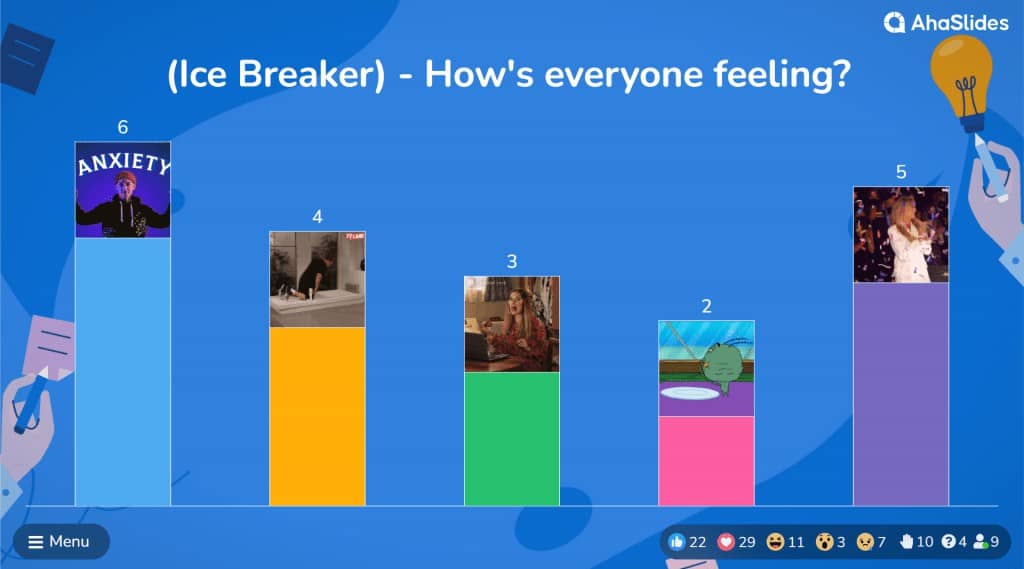 Key Takeaways
So, do you know how to add music in a PPT? To sum up, inserting some songs or sound effects into your slides is beneficial. However, presenting your ideas via PPT needs more than that; music is just a part. You should combine with other elements to ensure your presentation works out and achieves the best result.
With many excellent features, AhaSlides might be your best choice to upgrade your presentation to the next level.