What is the best way for speakers to control the presentation without lacking any piece of information? The secret of a successful presentation or speech can lie in preparing speaker notes in advance.
So, learning about How to add notes to PowePoint can help you be more confident while presenting any topic.
You may have numerous presentations during your school time and work, but not many of you realize the advantages of using notes in PPT slides to optimize your presentations.
If you are struggling to simplify and minimalize your slide while mentioning all information that needs to be introduced to the audience, there is no better way of using the speaker notes function in PowerPoint. Let's start to learn about How to add notes to PowerPoint for your successful presentation.
Table of Contents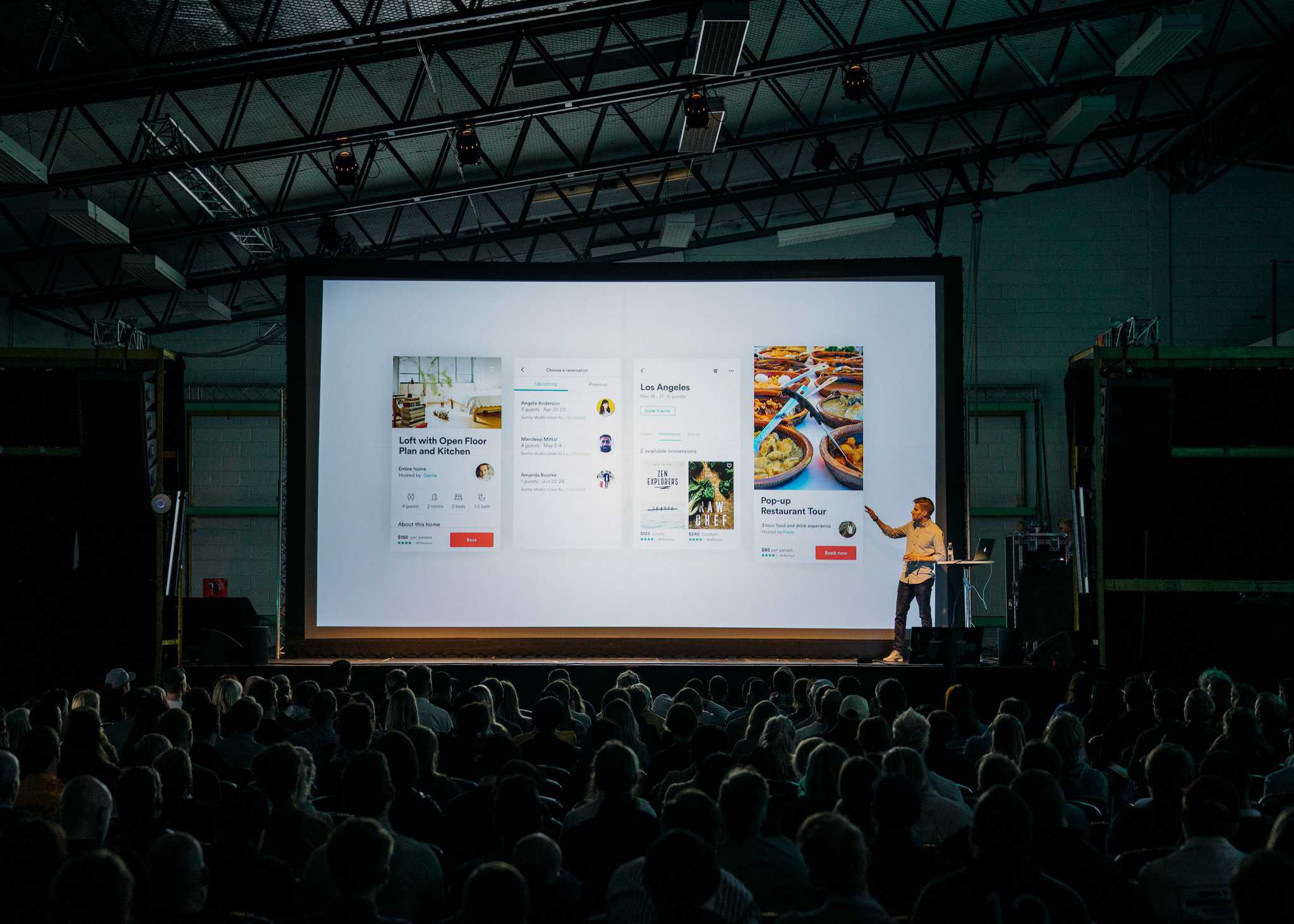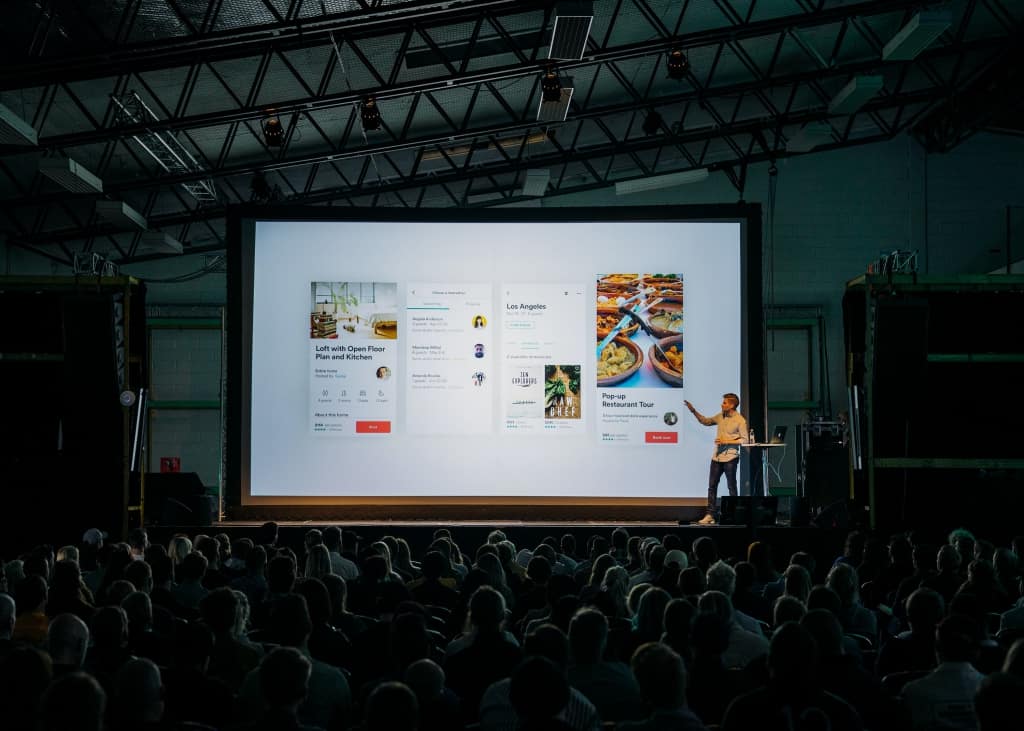 More Fun Tips with AhaSlides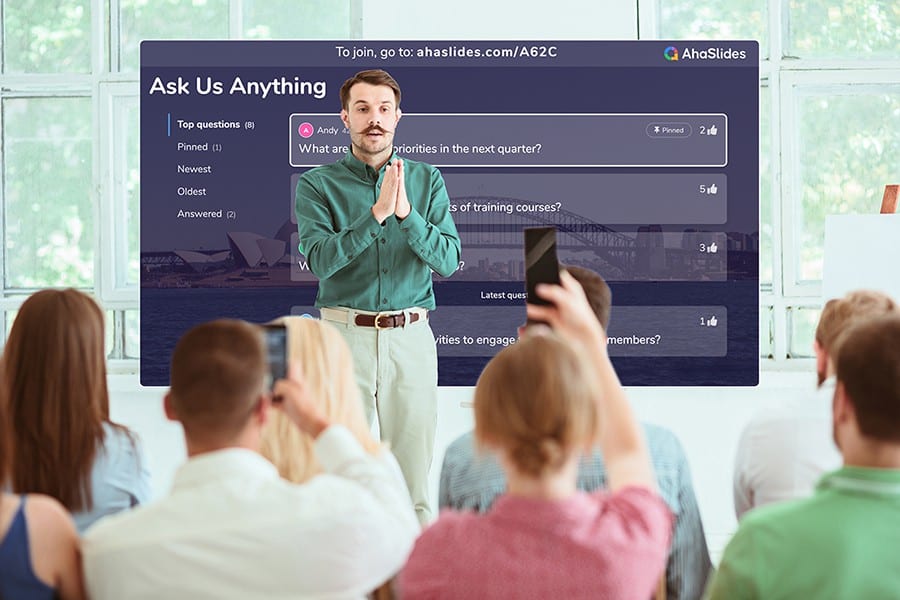 Start in seconds.
Get free AhaSlides templates. Sign up for free and take what you want from the template library!
🚀 To the clouds ☁️
Good News – You Can Now Add Powerpoint Notes to AhaSlides
Given that you have to know how to add notes to PowerPoint when it comes to interactive activities such as surveys, games, quizzes, and more, supplement tools like online presentation tools can be more convenient and practical. You absolutely avoid time-consuming spending all day designing these interactive activities with complicated tasks.
For example, you can use AhaSlides software which is already integrated into PowerPoint add-ins. It is not surprising that AhaSlides allows you to customize notes in each of their interactive slides.
Step 1: Add AhaSlides to your PPT file via the PowerPoint add-ins feature
Step 2: Go straight to your AhaSlides account and the template you want to modify
Step 3: Go to the slide you want to add notes
Step 4: At the bottom of the page, there is an empty space section: the notes. You can freely customize texts as you want.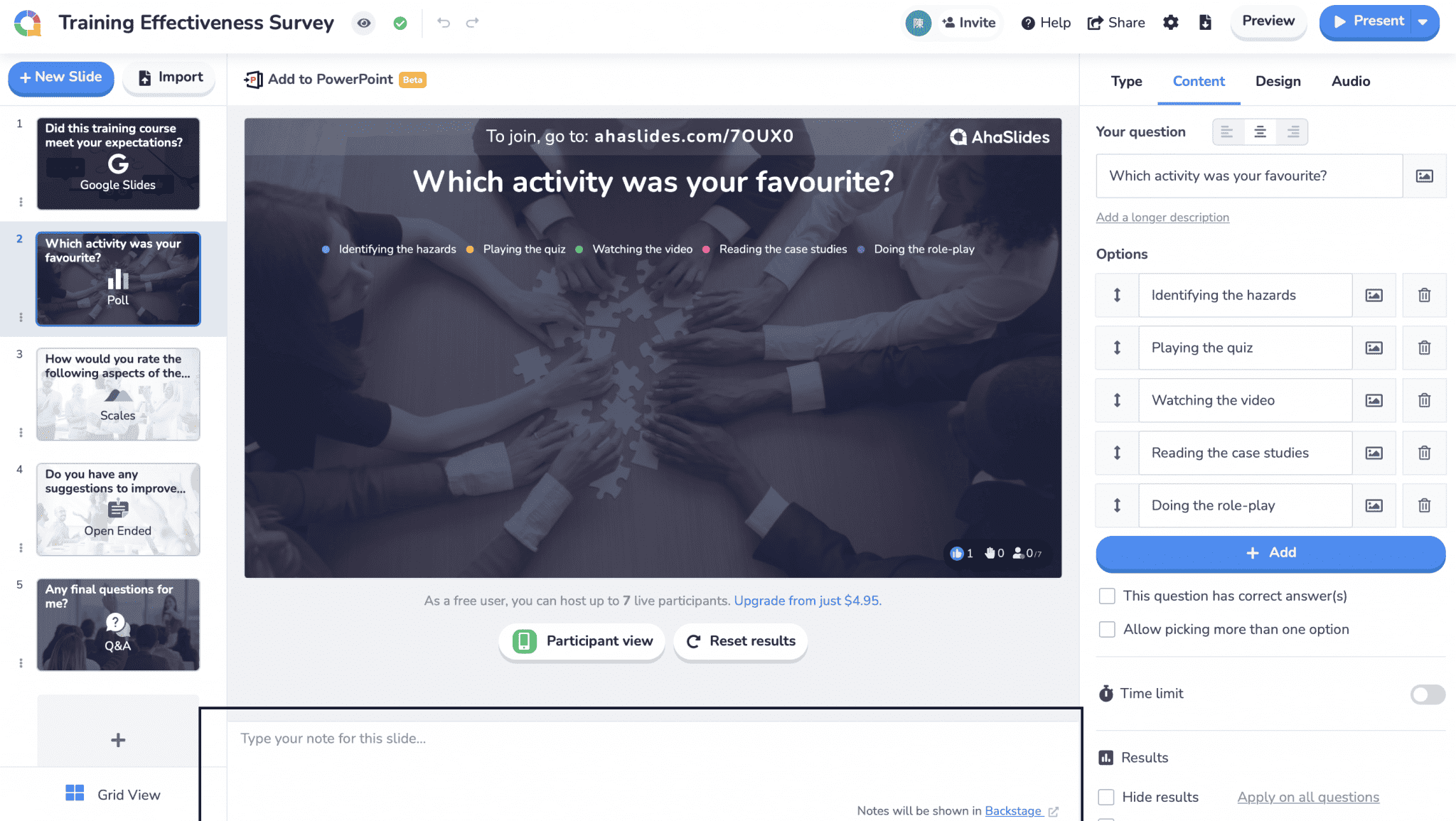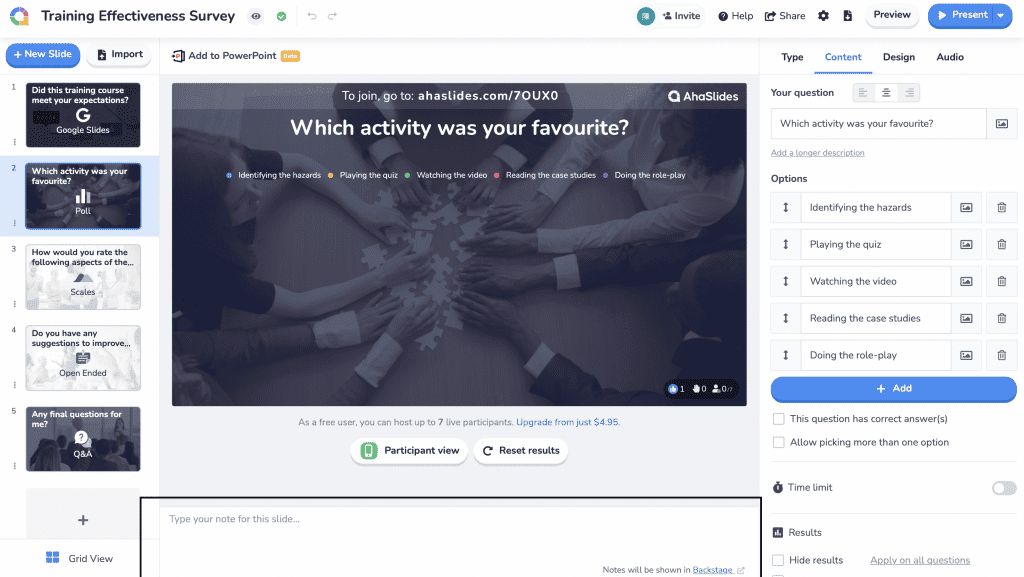 Hints
Whatever you updated in your main account will be automatically updated in PowerPoint slides.
There are many available templates for you to edit based on your requirement which you definitely satisfied.
5 Simple Steps to Add Notes to your Powerpoint
You will be beneficial when using notes in PowerPoint to deliver your presentation. So how to add notes to PowerPoint easily? The following 5 steps will save your day unexpectedly.
Step 1. Open file to work on presentation
Step 2. Under the Toolbar, check on the View tab and select the Normal or Outline View
Step 3. Go to the slides that you want to add notes
Step 4. There are two options for you to edit the notes:
Option 1: At the bottom of the slides, look for the section: Click to add notes. If this section doesn't display, you can go to Notes in the Status bar, and click it to activate the notes-adding function.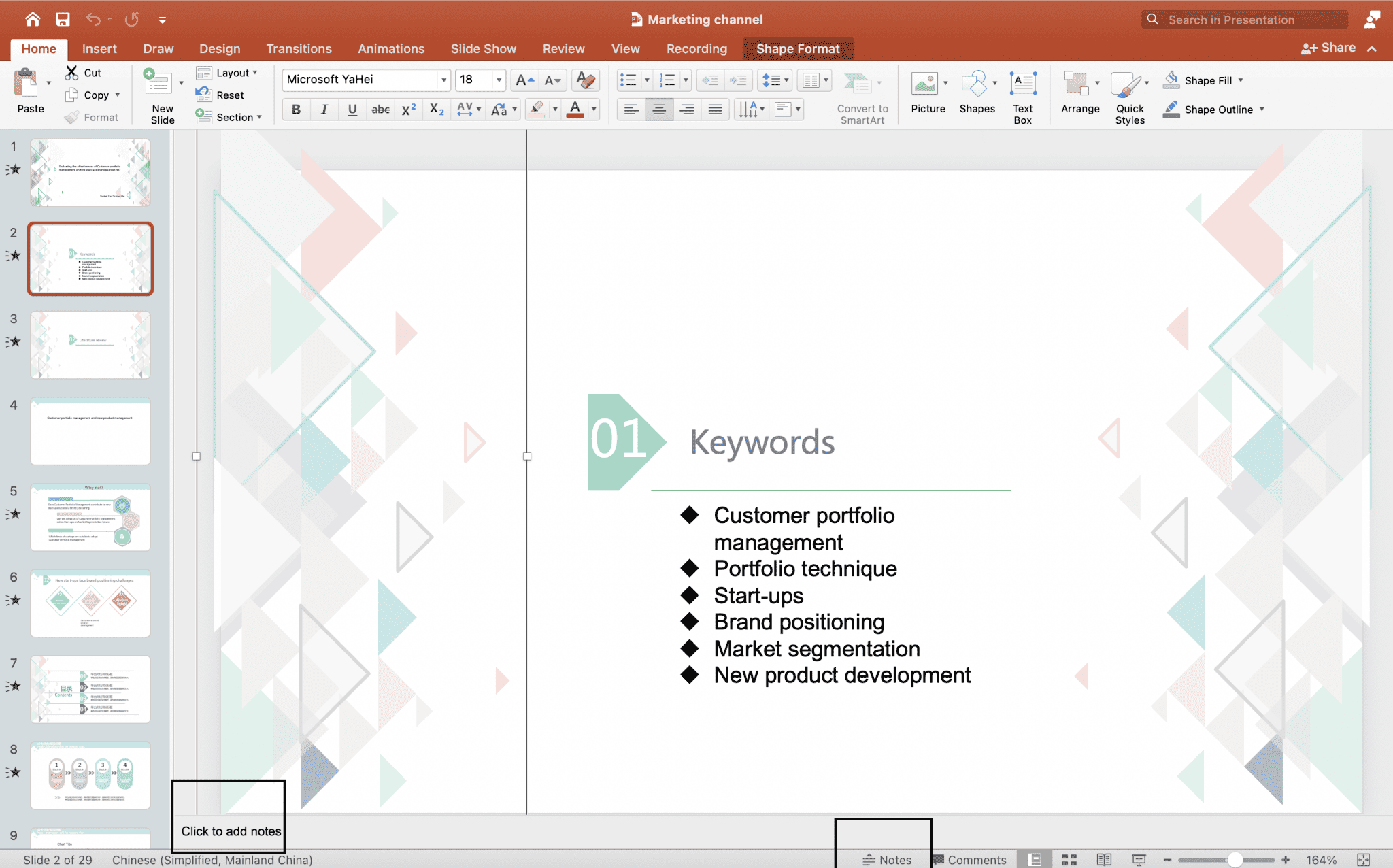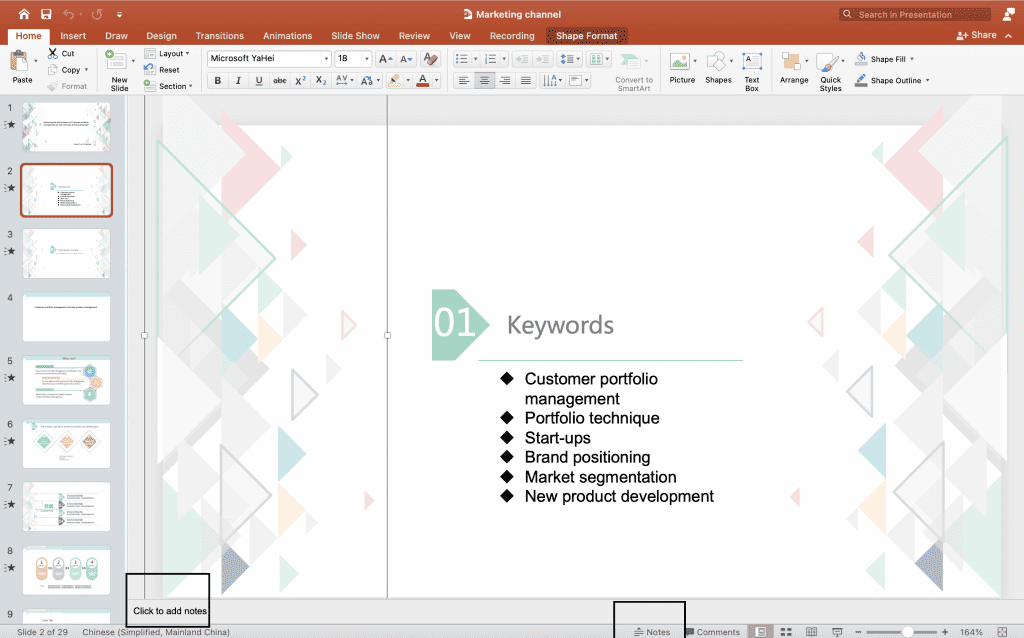 Option 2: Click the View tab, and look for the Notes page, you will be automatically moved to Shape Format to do the edit, the below slide is the notes section, select the notes placeholders you want to customize.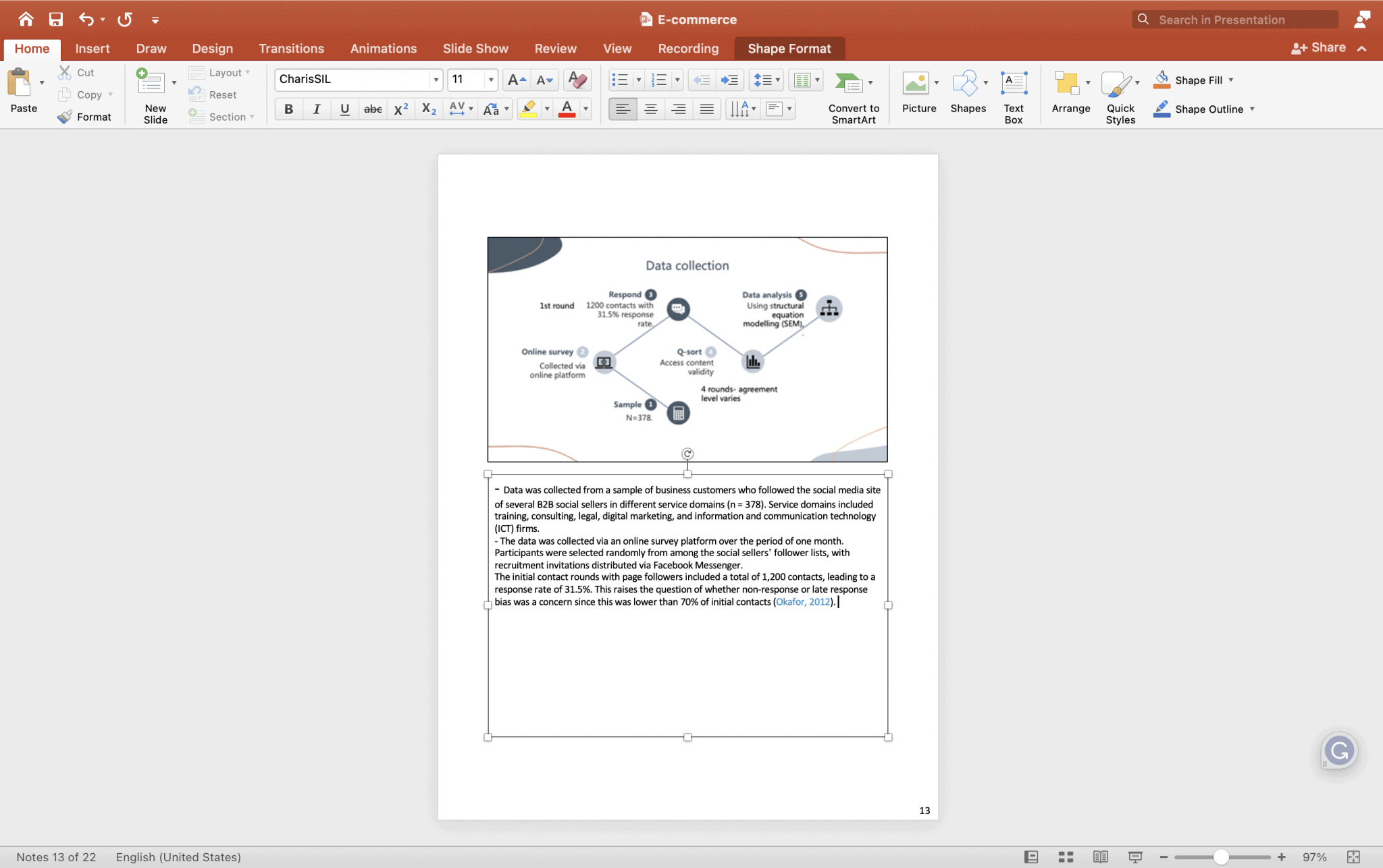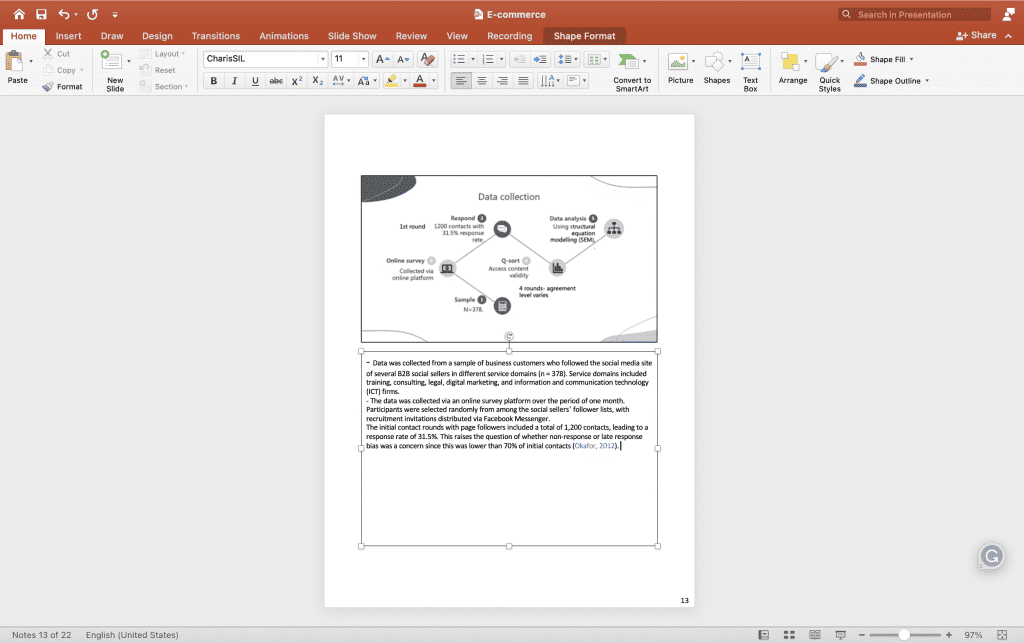 Step 5. Enter texts in the notes panes as much as you needed. You can freely edit the texts with bullets, capitalize texts, and emphasize the font with bold, italics, or an underline depending on your need. Use the Double-headed arrow pointer to drag and expand the notes' boundary area if needed.
Tips: When it comes to a group project, go to Set Up Slide Show, and check the box for Keep slides updated.
How to Start Presenting while Seeing Speaker Notes in Presenter's view?
When adding notes, many presenters worry that audiences can see these notes accidentally or you cannot control the notes line if it is too many. Don't panic, there are ways to handle it easily by using the presenter view function. You will be able to view the notes for each slide on your screen while presenting the slideshow on another.
Step 1. Find the Slide show and click Presenter view
Step 2. Your notes will be on the right-hand side of the main slide. As you move each slide, the notes will appear accordingly.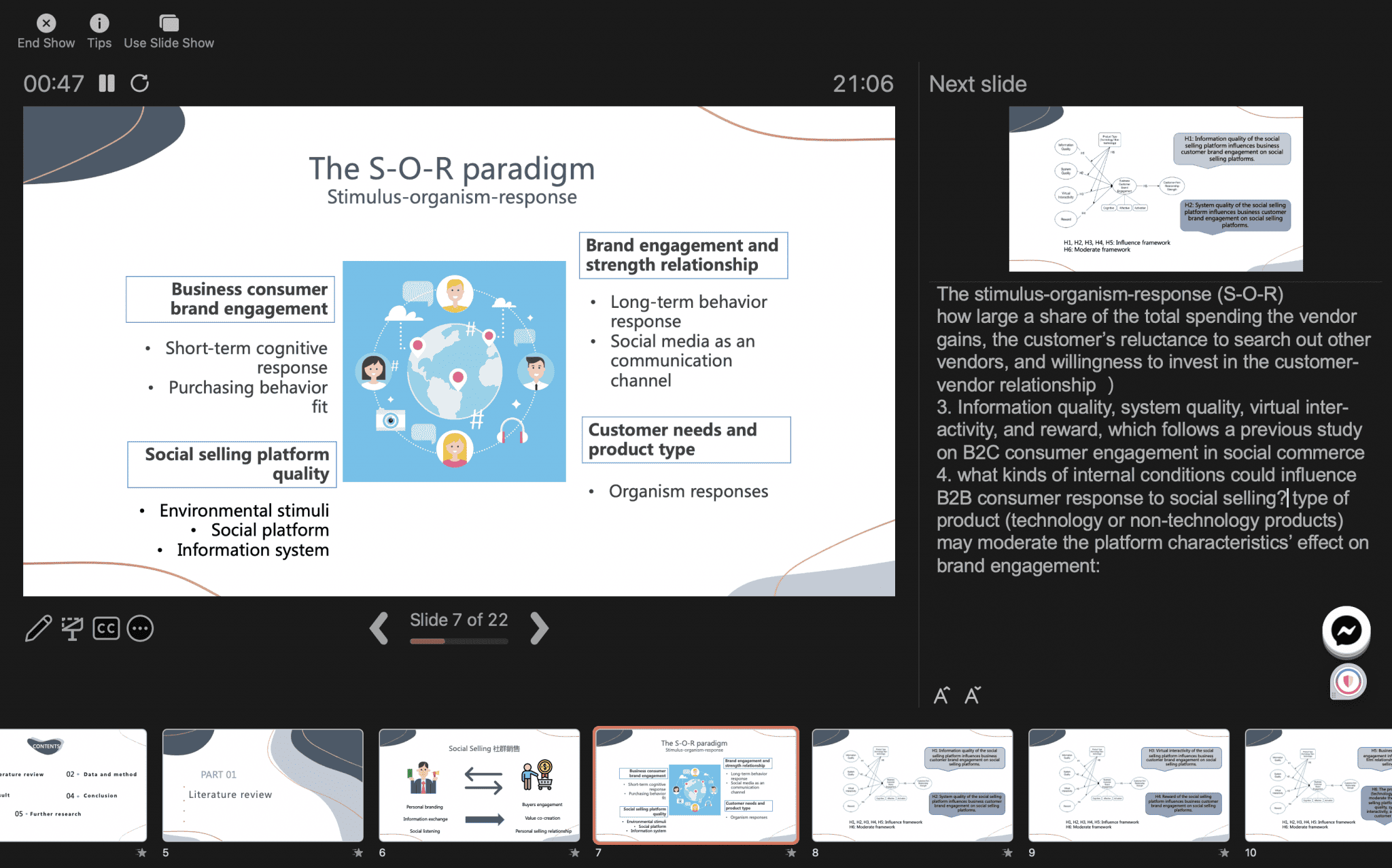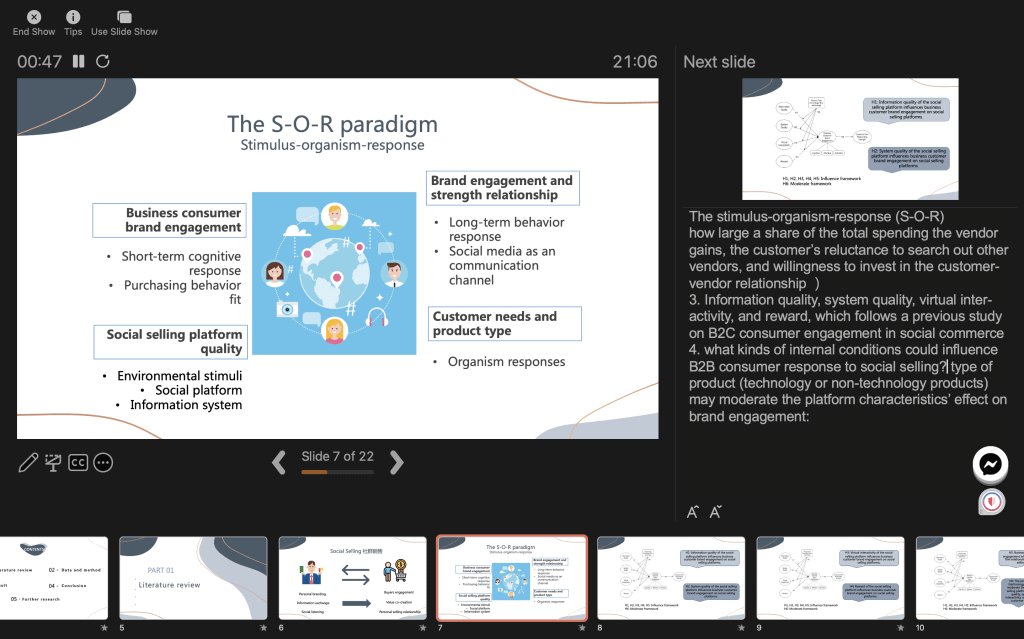 Step 3. You can scroll down your notes if it is too long in your screen.
Tips: Select Display Settings, and then select Swap Presenter View and Slide Show if you want to distinguish the sides with notes or without notes.
How to Print PowerPoint Slides with Notes?
You can set up Notes pages as a standalone document that can be shared with the audience when they want to read more details. Your slides can make sense and be explained clearly to the audience when they are displayed with notes.
Step 1: Go to File in the ribbon tab, then select the Print option
Step 2: Under Setting, choose the second box (it is called Full Page Slides as default), then go for Print Layout, and select Notes Pages.
Tips: Modify other settings for additional changes, choose the handouts version, which slides to print, set the number of copies, etc, and print as usual.
How to see notes when presenting Powerpoint?
To see and add speaker notes while presenting a PowerPoint slideshow, you can follow these steps:
Open PowerPoint: Open your PowerPoint presentation that contains the notes you want to view while presenting.
Start the Slideshow: Click on the "Slideshow" tab in the PowerPoint ribbon at the top of the screen.
Choose a Slideshow Mode: There are different slideshow modes to choose from, depending on your preference:

From Beginning: This starts the slideshow from the first slide.
From Current Slide: If you're working on a specific slide and want to start the slideshow from that point, select this option.

Presenter View: When the slideshow starts, press the "Alt" key (Windows) or "Option" key (Mac) and click on your presentation screen. This should open Presenter View on a dual-monitor setup. If you have a single monitor, you can activate Presenter View by clicking the "Presenter View" button in the control bar at the bottom of the screen (Windows) or using the "Slide Show" menu (Mac).
View Presenter Notes: In Presenter View, you'll see your current slide on one screen, and on the other screen (or in a separate window), you'll see the presenter view. This view includes your current slide, a preview of the next slide, a timer, and, most importantly, the presenter notes.
Read Notes While Presenting: As you advance through your presentation, you can read your presenter notes in the presenter view to help guide your presentation. The audience will only see the slide content on the main screen, not your notes.
Navigate Through Slides: You can navigate through your slides using the arrow keys or by clicking on the slides in the presenter view. This allows you to move forward or backward in your presentation while keeping your notes visible.
End the Presentation: When you've finished your presentation, press the "Esc" key to exit the slideshow.
Presenter View is a useful tool for presenters as it allows you to see your notes and control your presentation without the audience seeing those notes. It's particularly helpful if you're giving a talk or presentation that requires you to refer to detailed information or cues.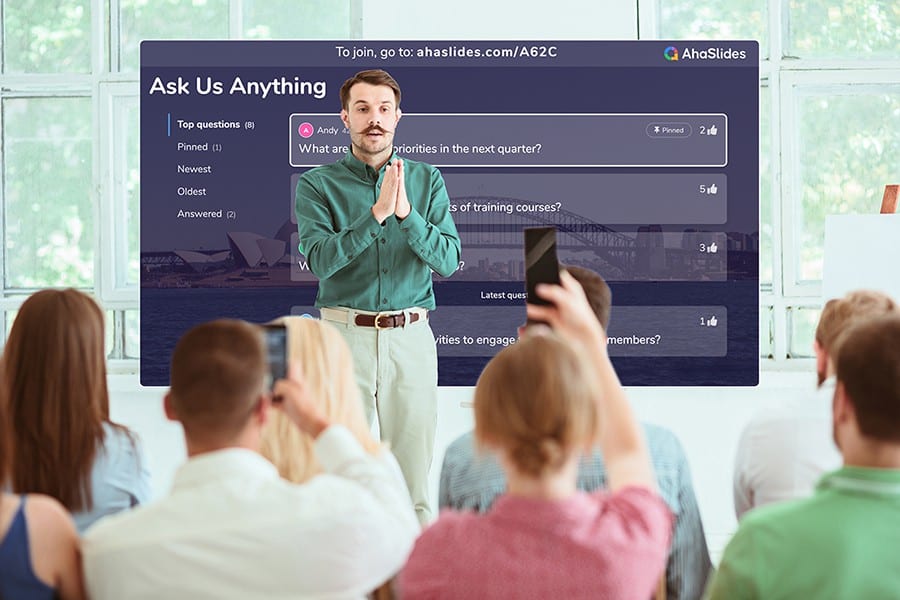 Start in seconds.
Get Free AhaSlides Templates! Sign up for free and take what you want from the template library!
🚀 To the clouds ☁️
Bottom Line
So, did you learn all you need about How to add notes to PowerPoint? Updating new skills every day is needed to perform better in both working and learning. Besides, learning about using AhaSlides and other supplement tools can give you competitive advantages to impress your ideas to your teachers, bosses, customers, and more.
Try AhaSlides right away to unlock incredible potential.
FAQ
Frequently Asked Questions
---
Got a question? We've got answers.
Presentation notes serve as a helpful tool for presenters to support and enhance their delivery during a presentation. The purpose of presentation notes is to provide additional information, reminders, and cues that aid the presenter in delivering the content effectively.
Whether or not to have notes for a presentation is a matter of personal preference and the specific requirements of the situation. Some presenters may find it helpful to have notes as a reference, while others prefer to rely on their knowledge and speaking abilities. Therefore, it's totally up to you to have notes in presentation or not!