Have you ever considered the immense potential hidden within a seemingly simple slide at the end of your PowerPoint presentation? The thank you slide, often overlooked and underestimated, has the power to leave a lasting impact on your audience.
This article will shatter misconceptions, uncover fascinating facts, and unveil the secrets to creating beautiful and powerful Thank you slides for PPT.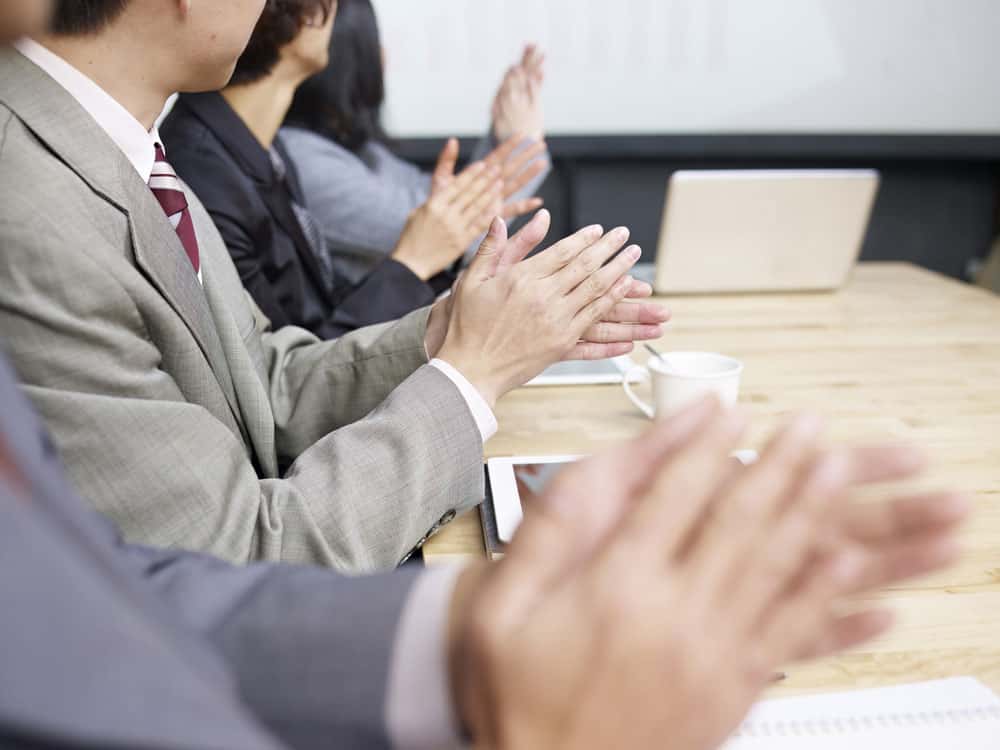 Table of Contents
Tips for Better Engagement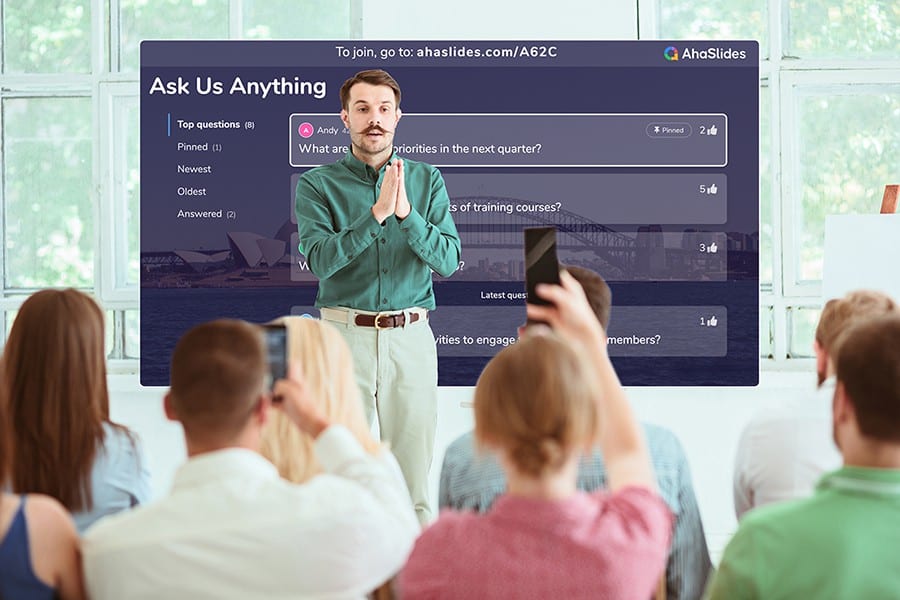 Get started in seconds..
Sign up for free and build your interactive PowerPoint from a template.
Try it free ☁️
What Is a Thank You Slide for PPT?
A Thank You slide for a PowerPoint presentation is the final slide used to express gratitude and appreciation to the audience. It serves as a polite and professional way to conclude a presentation.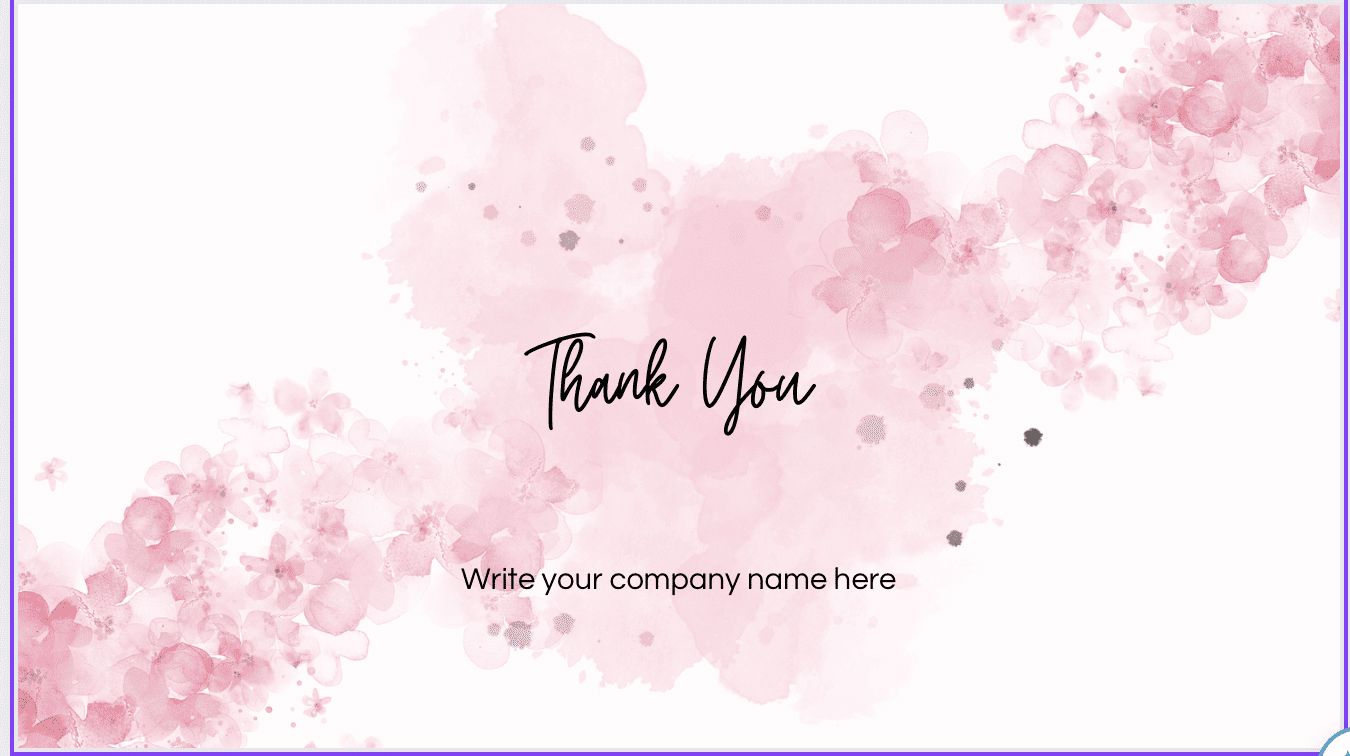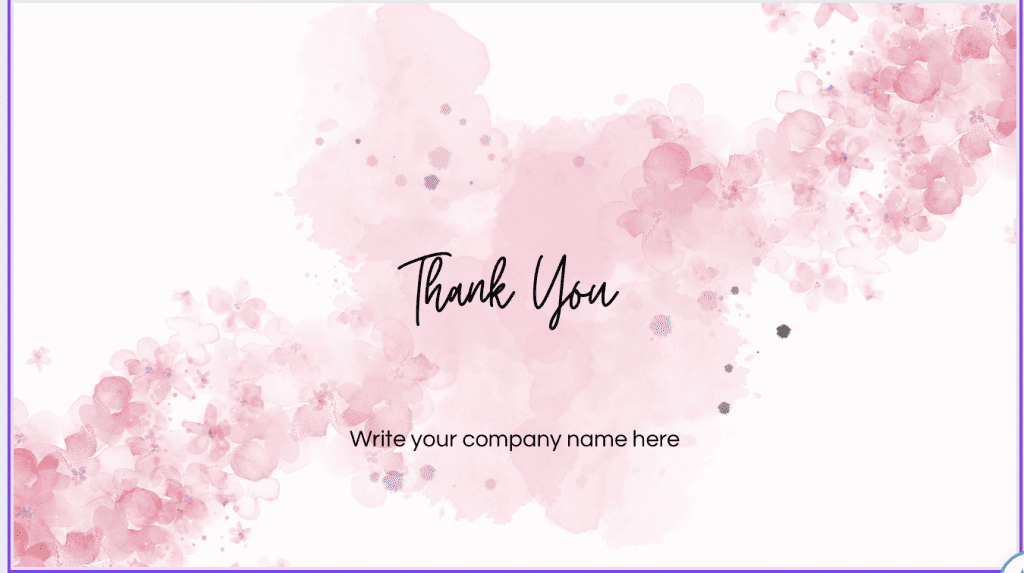 Should You Use Thank You Slide For PPT
Including a Thank You slide adds a sense of closure to the presentation and leaves a positive impression. It also provides an opportunity to reinforce key messages or contact information, such as the presenter's name, email, or website, if desired. While not strictly necessary, a Thank You slide adds a professional touch and shows appreciation towards the audience, making it a valuable addition to any presentation.
What is a Common Mistake in Making a Thank You slide for PPT?
Say "Thanks" rather "Thank you"
One common mistake when making a Thank You slide for a PowerPoint presentation is using overly informal language, such as using "Thanks" instead of "Thank You." While "Thanks" may be acceptable in casual settings, it can come across as too informal for academic or professional presentations. Opting for the full phrase "Thank You" or using alternative phrases like "Thank You for Your Attention" or "Appreciation for Your Time" would be more appropriate in such contexts.
Too much
Another mistake to avoid when creating a Thank You slide for a PowerPoint presentation is making it too cluttered or visually overwhelming. Avoid overcrowding the slide with excessive text or too many images. Instead, aim for a clean and uncluttered layout that allows the audience to read easily and understand the message.
Improper use
There are several cases that Thank you slide shouldn't be appeared in your presentation as follows:
If the presentation transitions directly into a Q&A session, it may be more appropriate to conclude with a summary slide or a transition slide to facilitate the discussion rather than using a Thank You slide.
In situations where you are delivering tough news like layoffs or significant changes to benefit plans, using a Thank You slide doesn't make sense.
For brief presentations, such as lightning talks or quick updates, a Thank You slide might not be needed as it may consume valuable time without providing significant additional value.
How to Make Thank You Slide For PPT Step-by-Step?
In this part, you are going to explore some amazing ideas to create your Thank you slide for PPT. There are both classic and innovative ways to enhance the audience and wrap up a presentation. There are also downloadable Thank you templates for you to customize right away for free.
This part also comes with some tips to practice your design of a Thank you slide for PPT.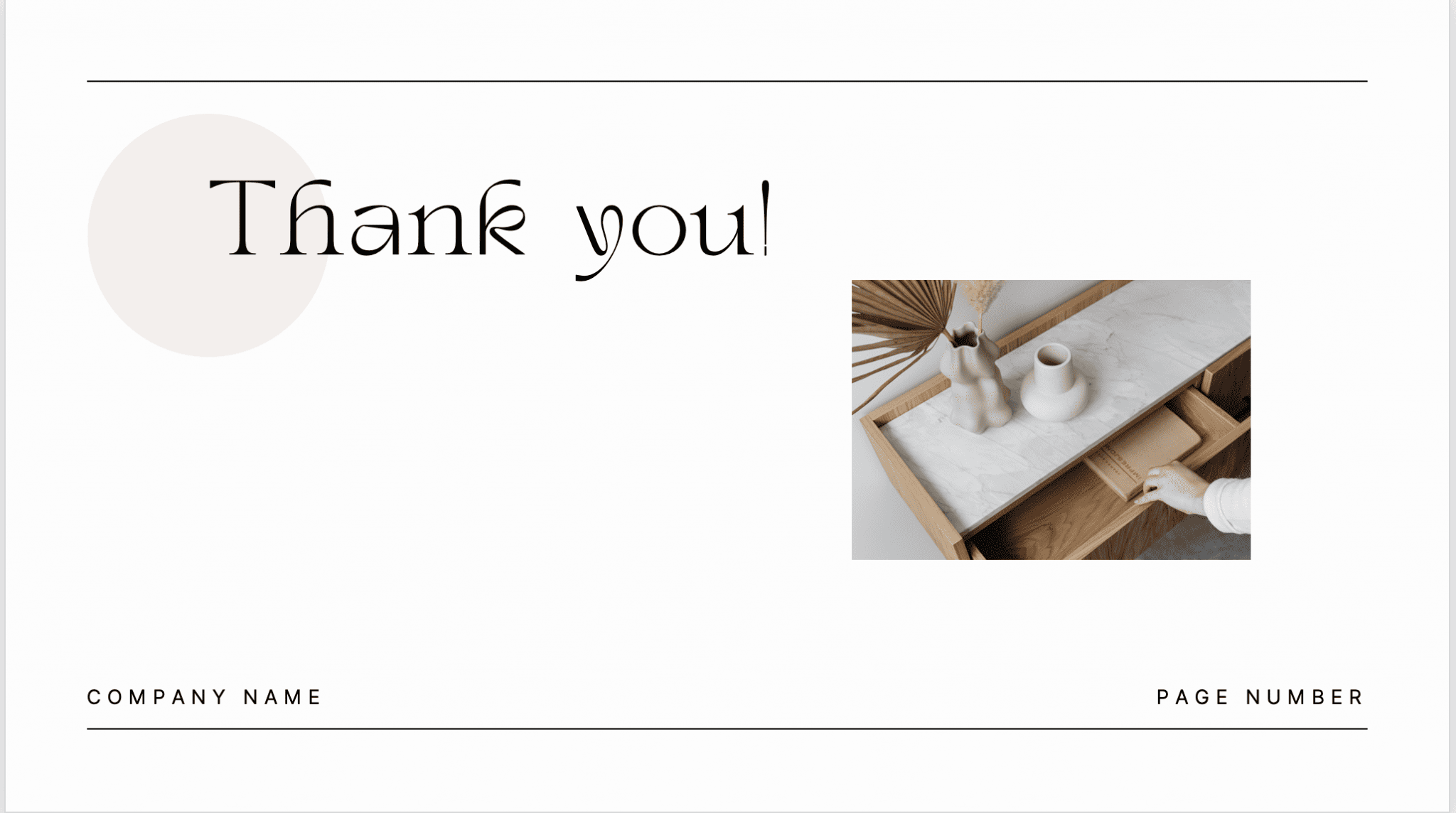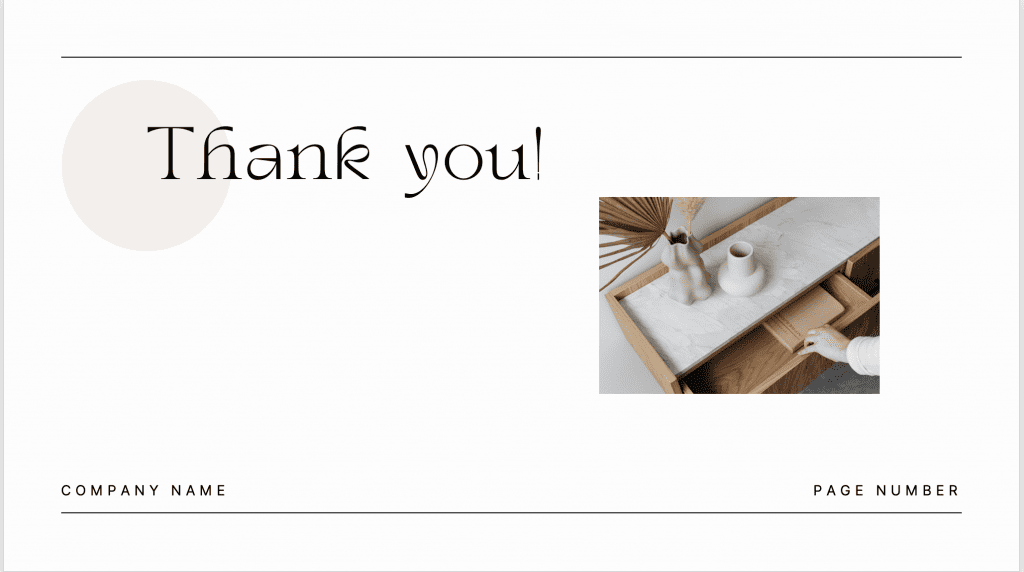 #1. Colorful Thank You slide template
A colorful Thank You slide can add vibrancy and visual appeal to your presentation's conclusion. This style of Thank You slide will leave a positive impression on the audience.
Use a clean background to mix with a bright and eye-catching color palette.
Consider using white or light-colored text to ensure readability against the colorful background.
#2. Minimalist Thank You slide template
Less is more. Among top choices of presenter, it is no doubt that a minimalist Thank You slide can convey a sense of sophistication and elegance while maintaining an upbeat vibe.
Select a simple yet stylish font for the "Thank You" message, ensuring it stands out on the slide.
Incorporate a vibrant accent color, such as a bright yellow or energetic orange, to infuse a sense of liveliness into the slide.
#3. Interactive Thank You slide template
An interactive Thank You slide can be a great and creative idea to make your presentation memorable and engaging.
Include interactive elements such as clickable buttons, icons, or navigation elements.
Include clickable links or QR codes that direct the audience to additional resources, related websites, or exclusive content.
#4. Elegant Typography Thank You slide template
More? How about Elegant Typography? It is a classic and timeless approach to design your Thank You slide for PPT. The combination of a clean design, exquisite fonts, and carefully crafted words creates a sense of professionalism and Aesthetics.
You can consider using a contrasting color for the text to make it stand out, such as a deep navy blue or a rich burgundy.
Keep the layout simple and uncluttered, allowing the typography to be the focal point.
#5. Animated Thank you Slide template
Lastly, you can try to make Animated Thank you Slide Gifs. It can help create a surprise element and leave a lasting impact on the audience.
Consider using animated text, transitions, or graphics to create a dynamic and visually appealing effect.
Apply an entrance animation to the "Thank You" word, such as a fade-in, slide-in, or zoom-in effect.
3 Alternatives to Thank You slide for PPT
Is it always best to use a Thank you Slide to wrap up a presentation or speech? You will be surprised that there are many inspiring ways to end your presentation which definitely impress people. And here are three alternatives that you should give them a try right away.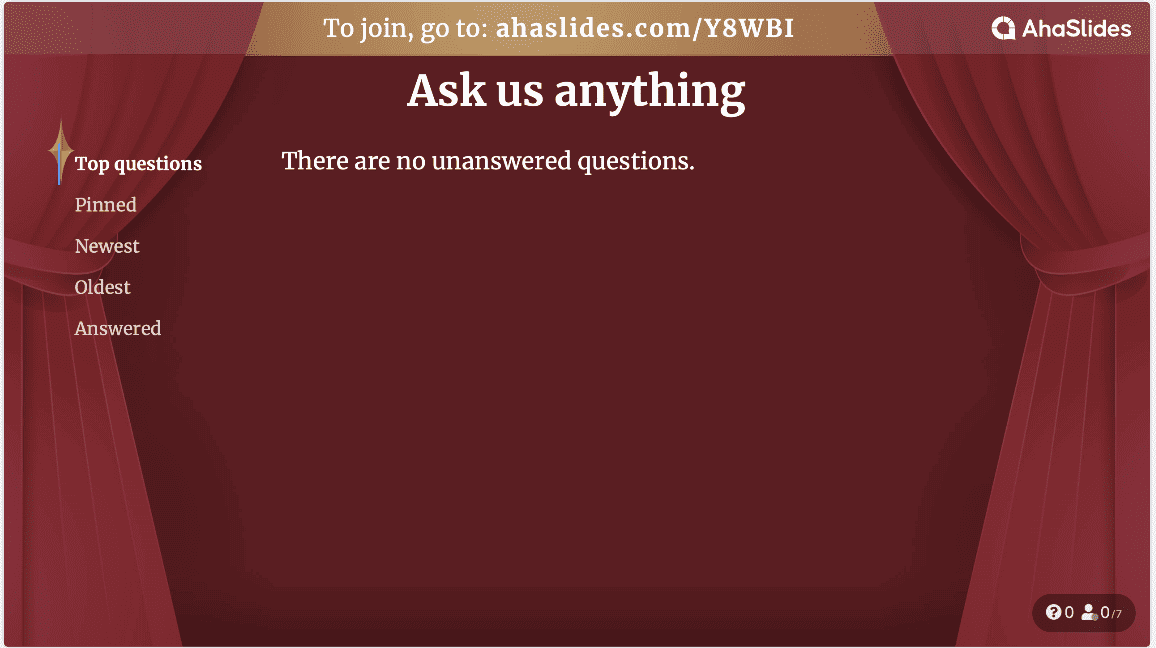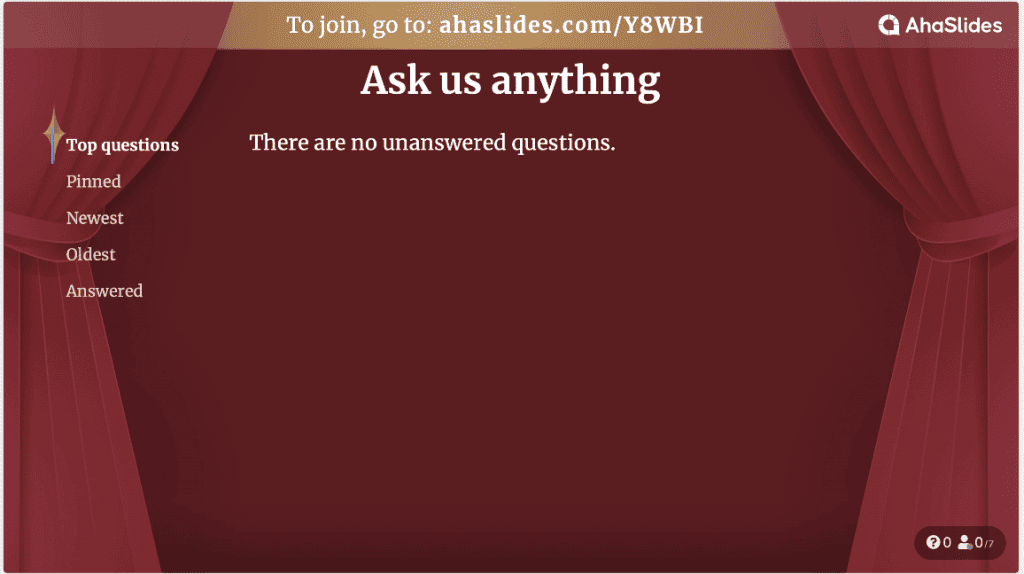 "Call-to-Action" slide
Instead of a Thank You slide, end your presentation with a powerful call-to-action. Encourage your audience to take specific steps, whether it's implementing your recommendations, getting involved in a cause, or applying the knowledge gained from the presentation. This approach can leave a lasting impact and motivate the audience to take action.
The "Any Questions?" Slide
One alternative approach to final slide strategy is to utilize an "Any Questions?" slide. Instead of a traditional Thank You slide, this encourages audience engagement and allows participants to ask questions or seek clarification on the content presented.
Deep Question
When there is no time for a Q & A session, you can consider ending your PPT by posing a thought-provoking question to the audience. This approach encourages engagement and active participation, as it prompts the audience to reflect on the topic and consider their own perspectives. Furthermore, it can stimulate discussion, leave a lasting impression, and encourage continued thinking beyond the presentation.
Where to find a Free Beautiful Thank you Slide for PPT?
There are plenty of good sources for you to create or use Thank you slides for PPT immediately, especially for free. Here are the top 5 apps that you should try.
#1. Canva
The top choice for making beautiful Thank you slides for PPT is Canva. You can find any styles that are popular or are viral. Canva allows you to customize every aspect of your Thank You slide, including backgrounds, typography, colors, and illustrations. You can add your own images, adjust text styles, and modify the layout to create a personalized and unique design.
#2. AhaSlides
AhaSlides is famous for interactive presentations. It can be an excellent option for closing PPT with call for action, such as you can add a live poll or survey question to gather feedback or ask the audience to share their key takeaways from the presentation. The good news is AhaSlides has an intuitive interface that makes it easy to create and manage interactive slides. In addition, AhaSlides is now an add-in of PowerPoint and Google Slides, so there is no worry about integration issues.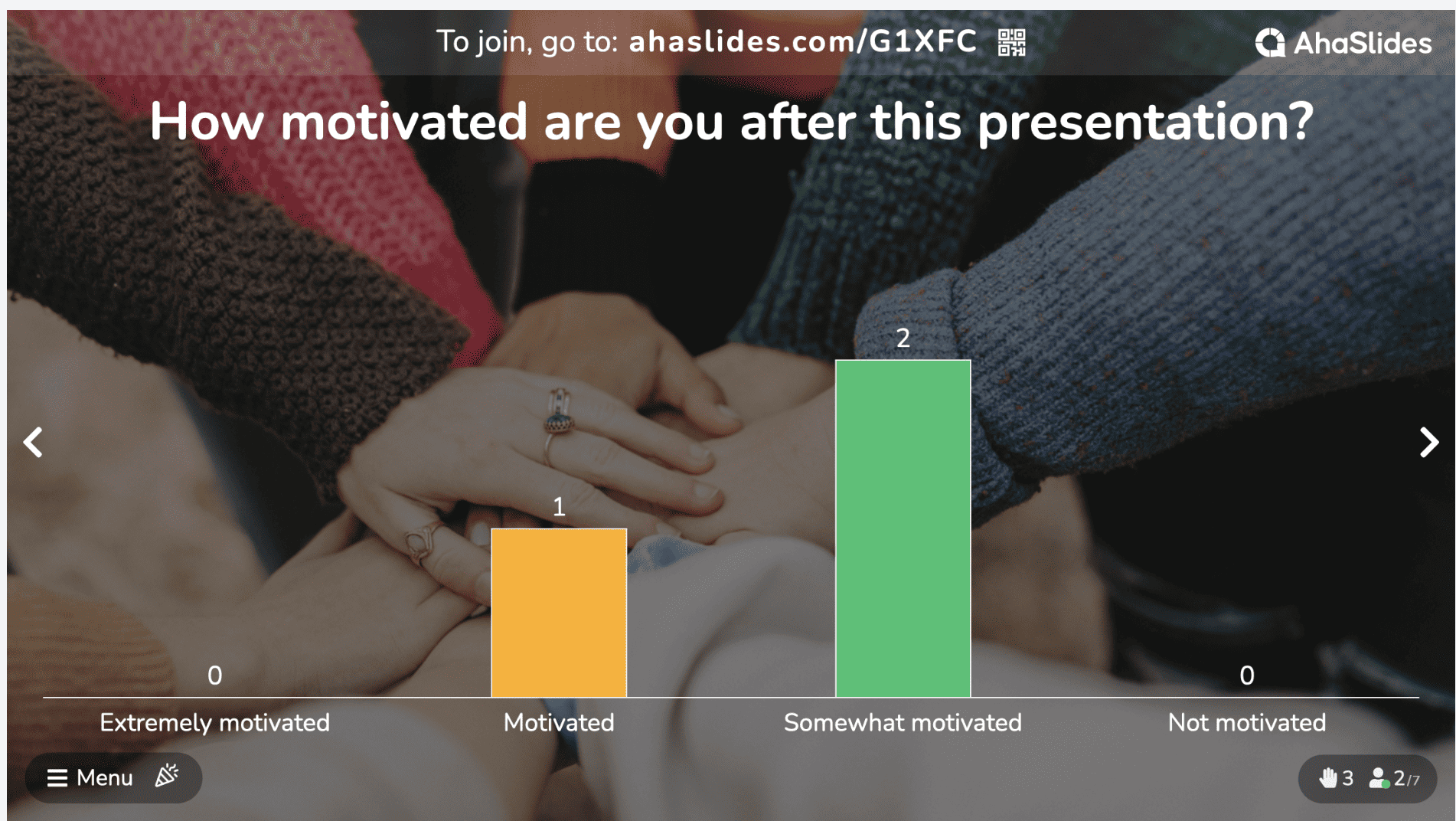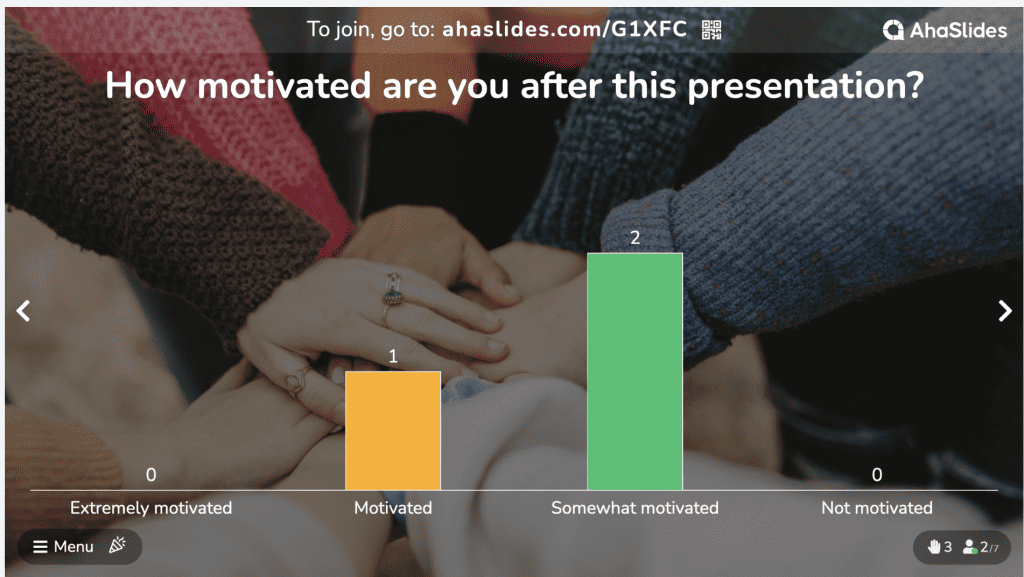 #3. PowerPoint Template Websites
Another free source to make Thank you powerpoint slides is using PowerPoint Template Websites. Numerous websites provide a wide range of professionally designed PowerPoint templates, including Thank You slides. Some popular template websites include SlideShare, SlideModel, and TemplateMonster.
#4. Graphic Design Marketplaces
Online marketplaces like Creative Market, Envato Elements, and Adobe Stock offer a diverse selection of premium thank-you graphics for PowerPoint. These platforms often provide high-quality designs created by professional designers. Some are free, and some are paid.
Key Takeaways
Do you get inspired to start creating? Thank your slides for your next presentation. Now, armed with knowledge, let your creativity shine in designing a visually captivating closing statement. Elevate your presentations and immediately leave a memorable impression with a beautiful Thank you slide for PPT.
Frequently Asked Questions
Where could I find thank you slide images for ppt?
Pexels, Freepik or Pixabay.. they are all free to download
What should be included in presentation last slide?
Powerful images, summary to key points, CTA, quotes and contact details.