How to make PowerPoint interactive? Making a presentation exciting is a science, and science speaks volumes. So, is it difficult to make a PowerPoint for free? Like an Interactive PowerPoint? Yes.
In several experiments, Salescrunch found that while the average engagement level for a presentation is 78%, that can increase to 92% with audience interaction.
The problem? Somehow, Interactive PowerPoint is yet to realise that. Its handful of interactive tools is limited almost entirely to its app integrations, which cost money and require downloads.
Overview of Interactive Powerpoint
| | |
| --- | --- |
| Who owned PowerPoint? | the Microsoft Corporation |
| Who did Microsoft buy PowerPoint from? | Forethought Inc |
| How much was PowerPoint back in 1987? | 14 mil USD (36.1 mil as present) |
| Who renamed MS Powerpoint? | Robert Gaskins |
Overview about Interactive Powerpoint Presentations
Tips for Better Engagement
What if I told you there's a way to make an interactive PowerPoint without downloads and for 100% free?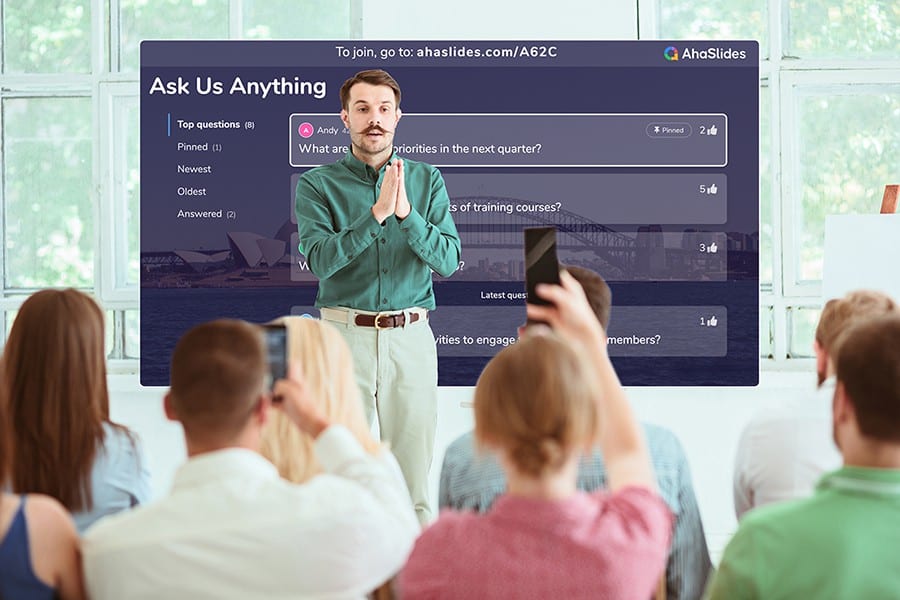 Get started in seconds..
Sign up for free and build your interactive PowerPoint from a template.
Try it free ☁️
Table of Contents
PowerPoint to Interactive PowerPoint
AhaSlides is a free online tool that helps presenters get more audience engagement. In the simplest terms – it's like PowerPoint but interactive. So, of course, you can create interactive quiz powerpoint with AhaSlides!
You can import your PowerPoint presentation in one go to AhaSlides. After that, fit it with interactive slides in which your audience can contribute to opinion polls, word clouds, brainstorming sessions, and even a live quiz!
How to Create Interactive Powerpoint?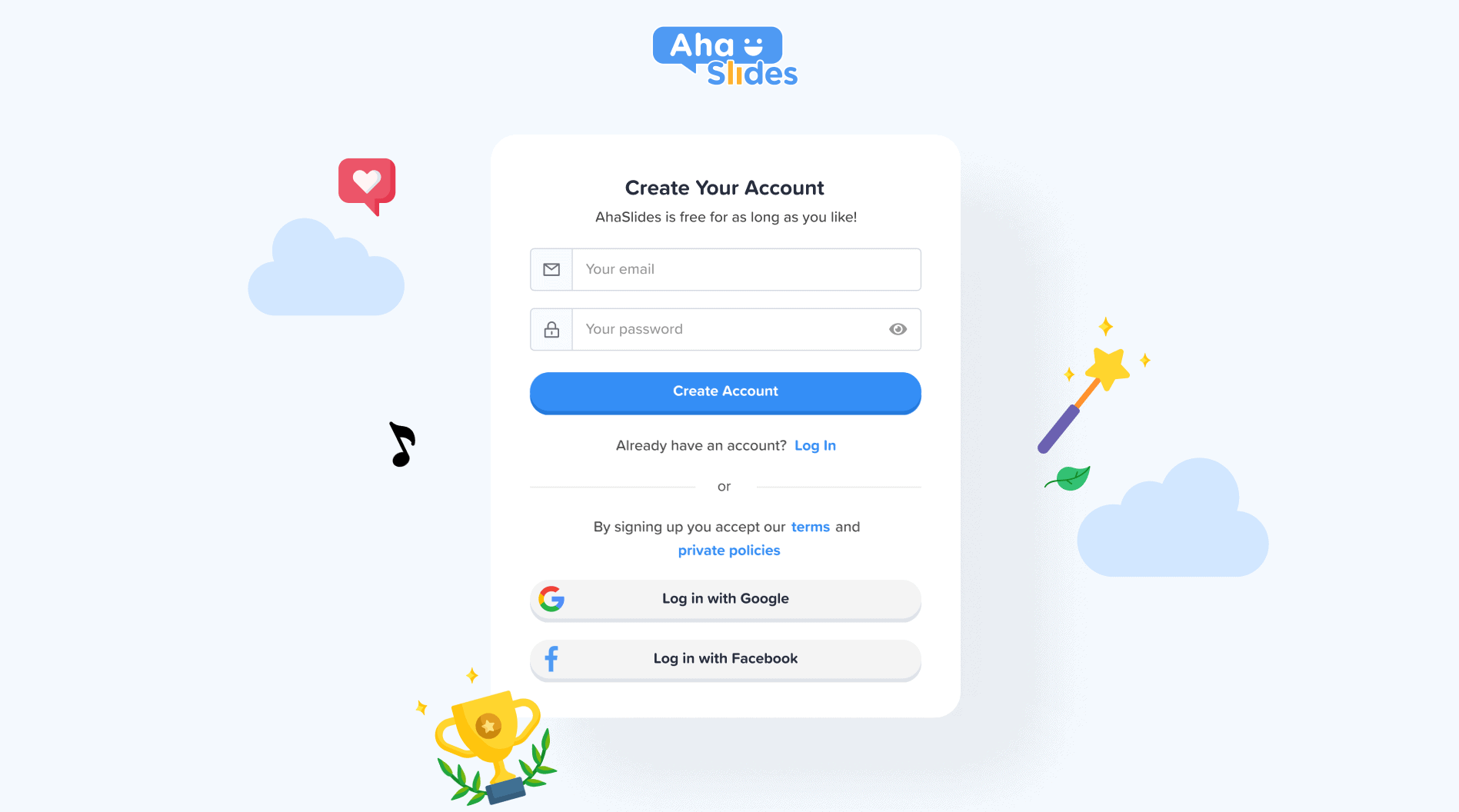 01
Sign up for Free.
Get a free account with AhaSlides in seconds. No card details necessary.
02
Import your PowerPoint
On a new presentation, click the 'Import' button to upload a PDF, PPT or PPTX file. Once uploaded, your presentation will be separated into its Powerpoint questions slides in the left column.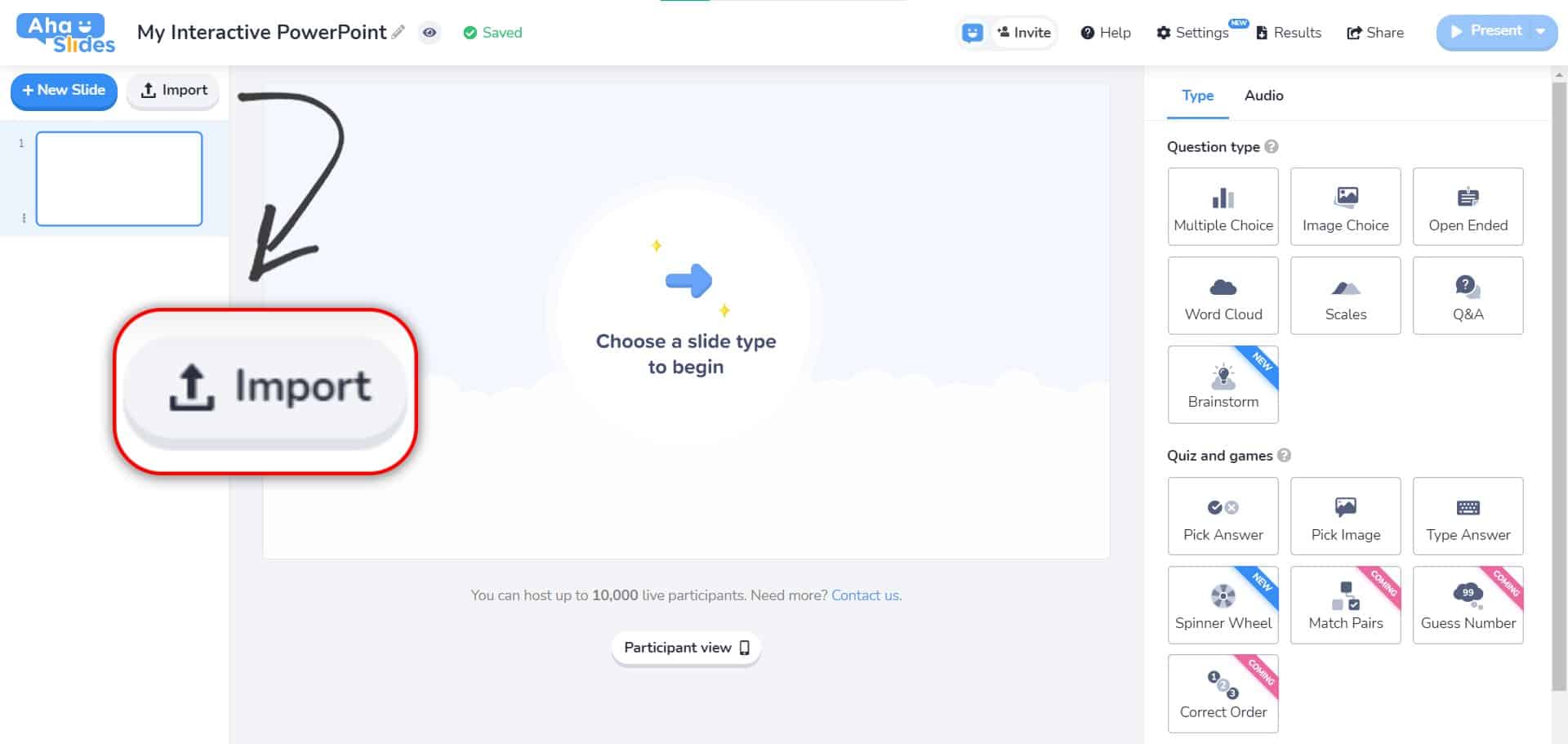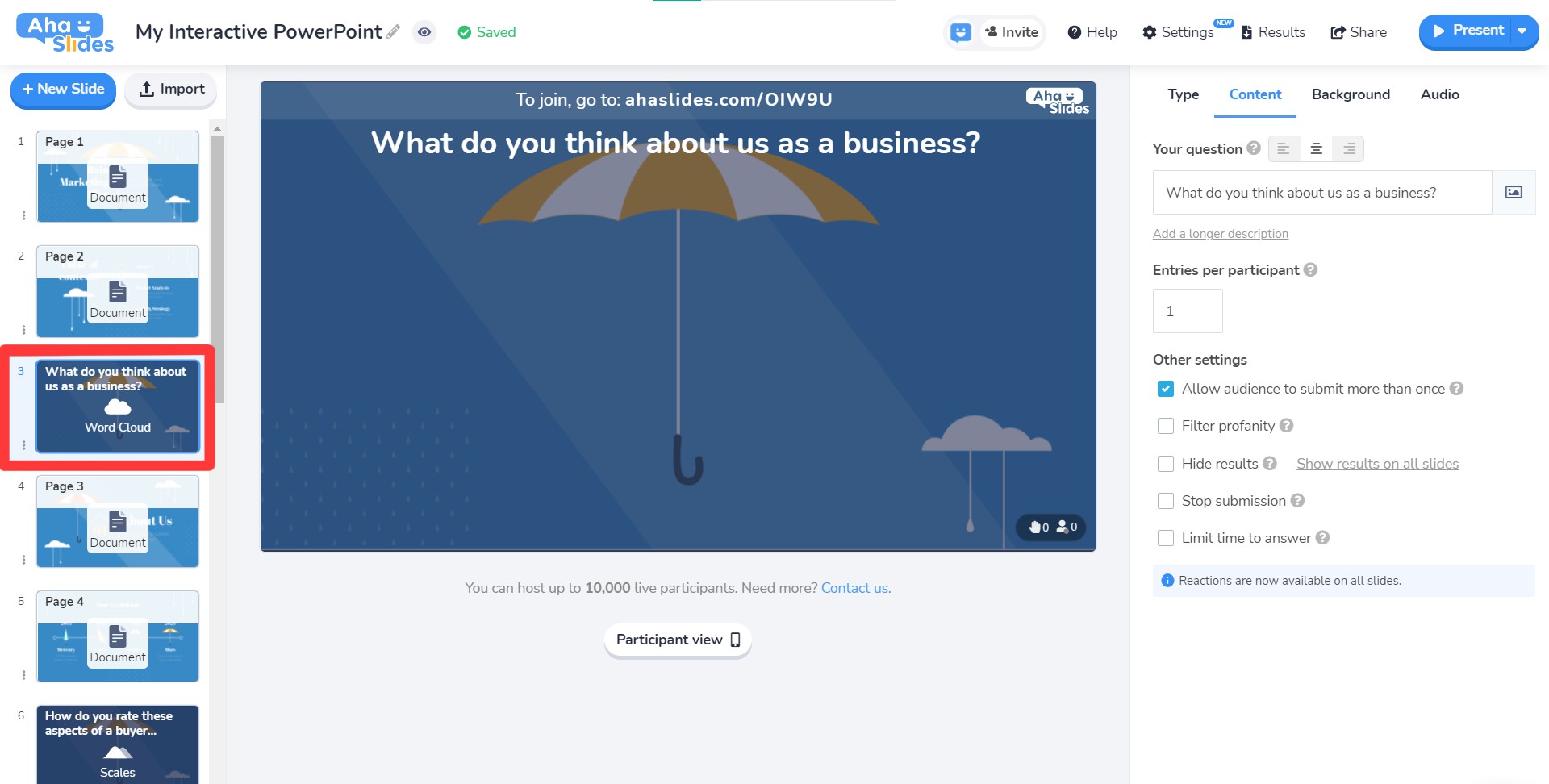 03
Add Interactive Slides
Create an interactive slide in your PowerPoint presentation. Place a poll, word cloud, Q&A, quiz, or any of the 11 interactive slide types into your presentation when you want interaction.
04
Present!
Press the 'Present' button and take your audience through your presentation. Your audience joins your presentation on their phones and submit their answers to your interactive slides.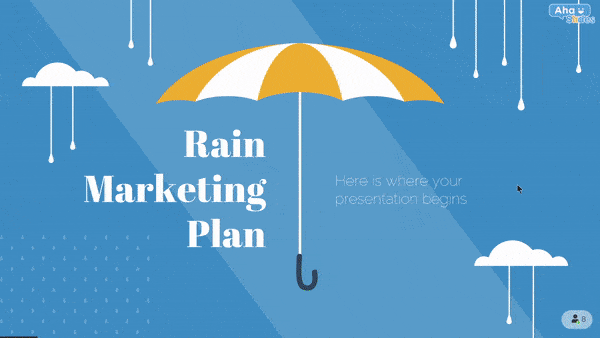 5 Tips for Making a Great Interactive Powerpoint
Tip #1 – Use an Ice Breaker
All meetings, virtual or otherwise, could do with a quick activity or two to break the ice. This could be a simple question or a minigame before the real meat of the meeting gets underway.
Here's one for you. If you're presenting to an online audience from all over the world, use a word cloud slide to ask them 'How do you say hi in your native language?'. When audience respond, the most popular answers will appear larger.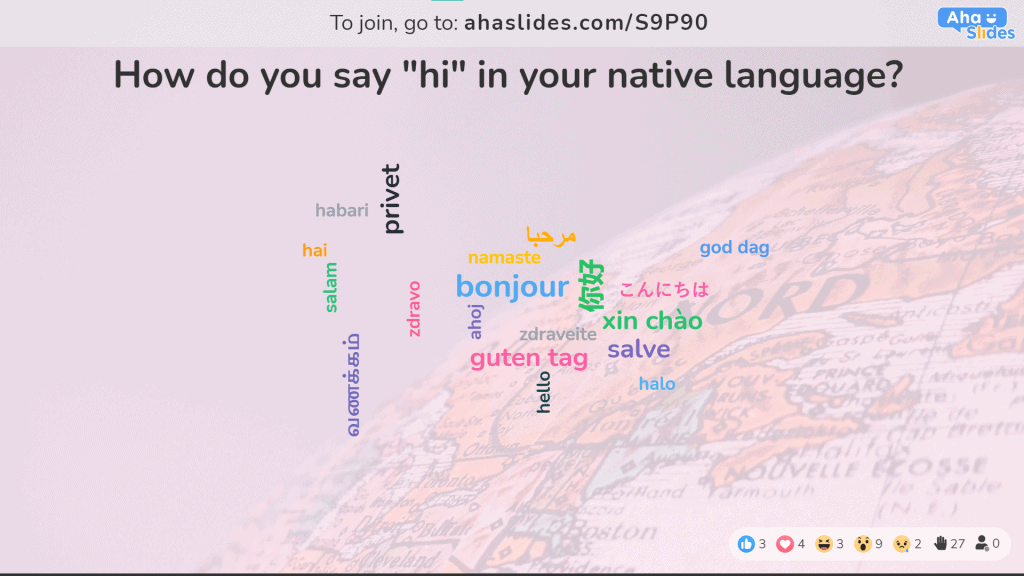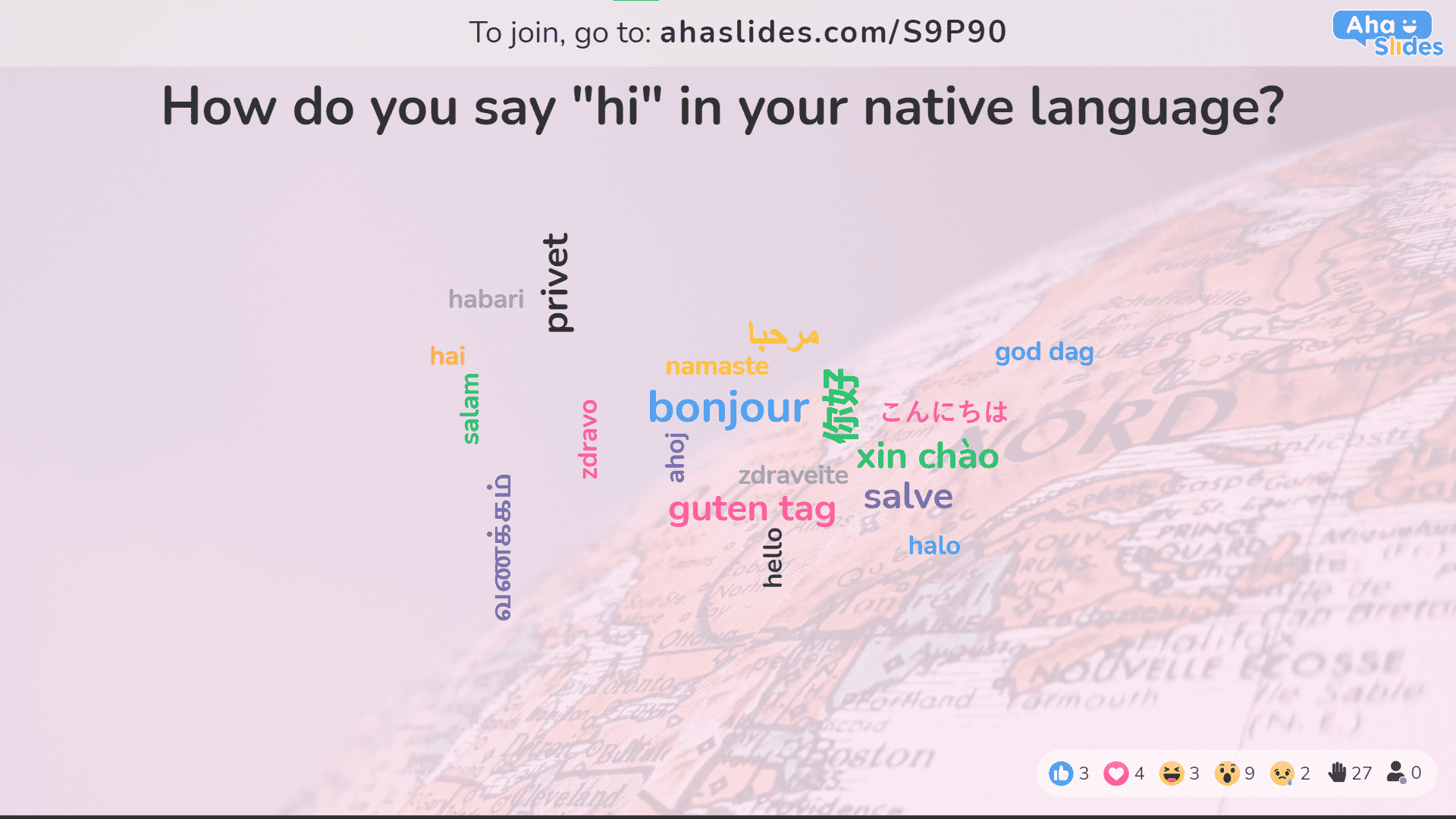 Tip #2 – End with a Mini-Quiz
There's nothing that does more for engagement than a quiz. Quizzes are greatly underused in presentations; flip the script to raise engagement.
A quick 5 to 10-question quiz can work at the end of a section to test what your audience has just learned, or as a fun sign-off at the end of your interactive PowerPoint presentation.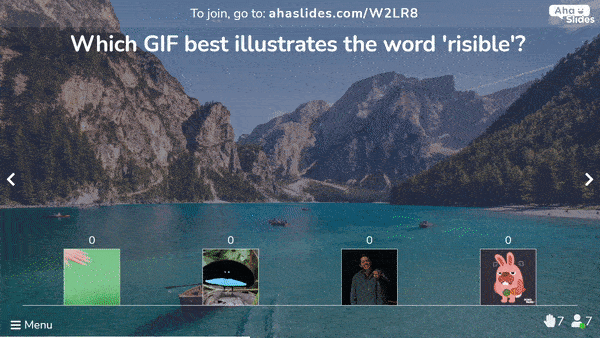 On AhaSlides, quizzes work the same way as other interactive slides. Ask a question and your audience compete for points by answering fastest on their phones.
Tip #3 – Try Variety
Let's face facts. Most presentations, through lack of creative thinking, follow the exact same structure. It's a structure that bores us senseless (it even has a name – Death by PowerPoint) and it's one that could really use a kick of variety.
There are currently 11 interactive slide types on AhaSlides. Presenters looking to avoid the dreaded monotony of the standard presentation structure can poll their audience, ask an open-ended question, gather ordinal scale ratings, ellicit popular ideas in a brainstorm, visualise data in a word cloud and so much more.
Check out how a variety of interactive slides could work for your presentation. Click below to dive into an interactive presentation on AhaSlides 👇
Tip #4 – Space it Out
While there's certainly a lot more room for interactivity in presentations, we all know what they say about having too much of a good thing…
Don't overload your audience by asking for participation on every slide. Audience interaction should just be used to keep engagement high, ears pricked up, and information at the forefront of your audience members' minds.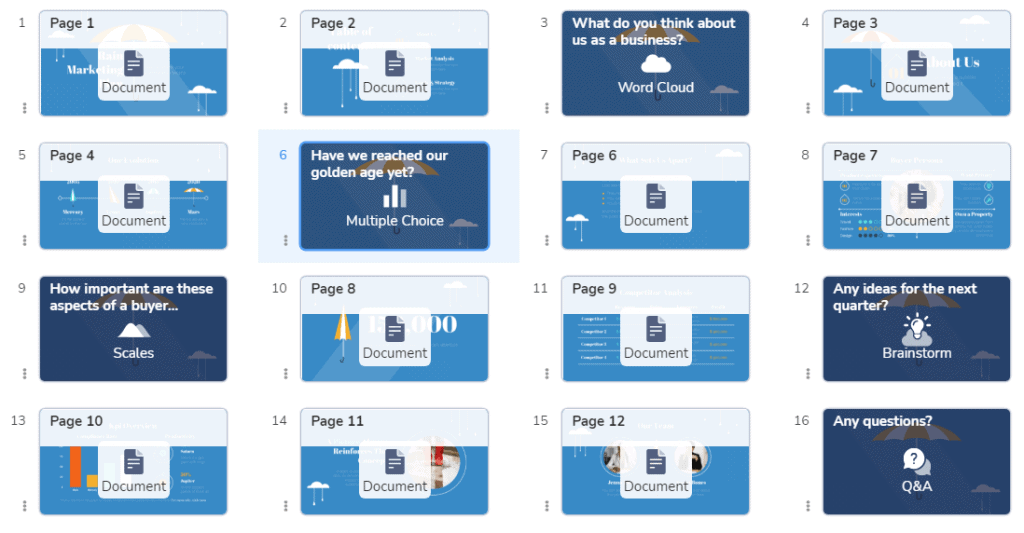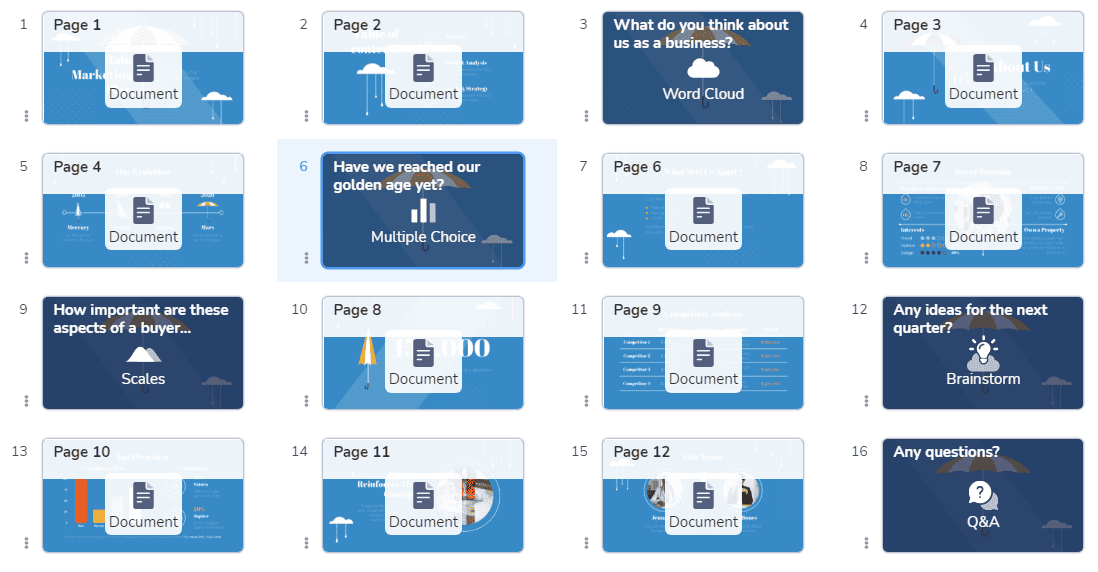 With that in mind, you might find that 3 or 4 content slides to each interactive slide is the perfect ratio for maximum attention.
Tip #5 – Allow Anonymity
Have you ever wondered why you're getting muted reactions even with a premium presentation? Part of the social psychology of crowds is the general unwillingness, even amongst confident participants, to speak up in front of others on a whim.
Allowing audience members to anonymously respond to your questions and suggest their own can be a great remedy for that. Just by giving your audience the option to provide their names, you'll likely receive a higher level of engagement from all types of personalities in the audience, not just the introverts.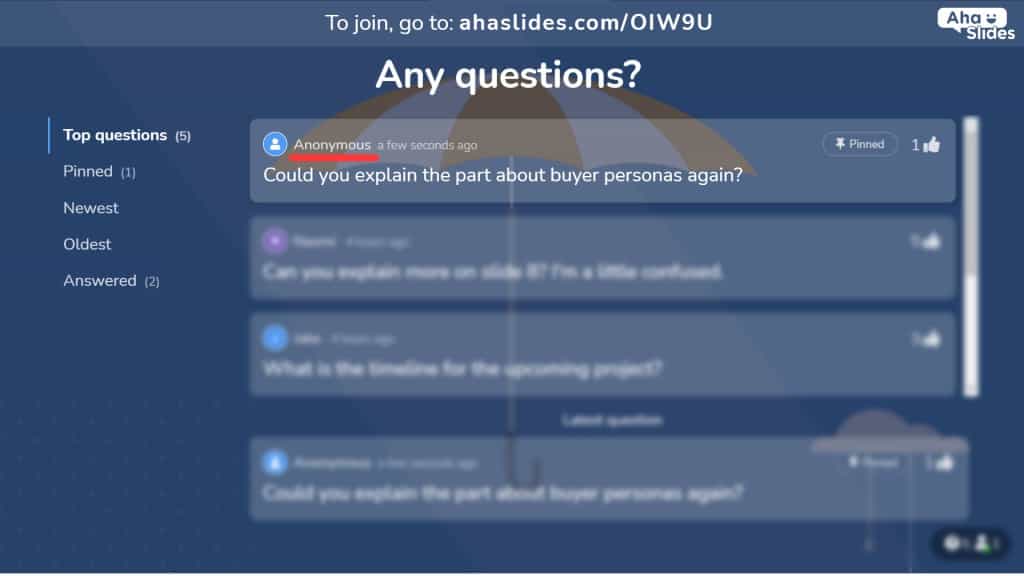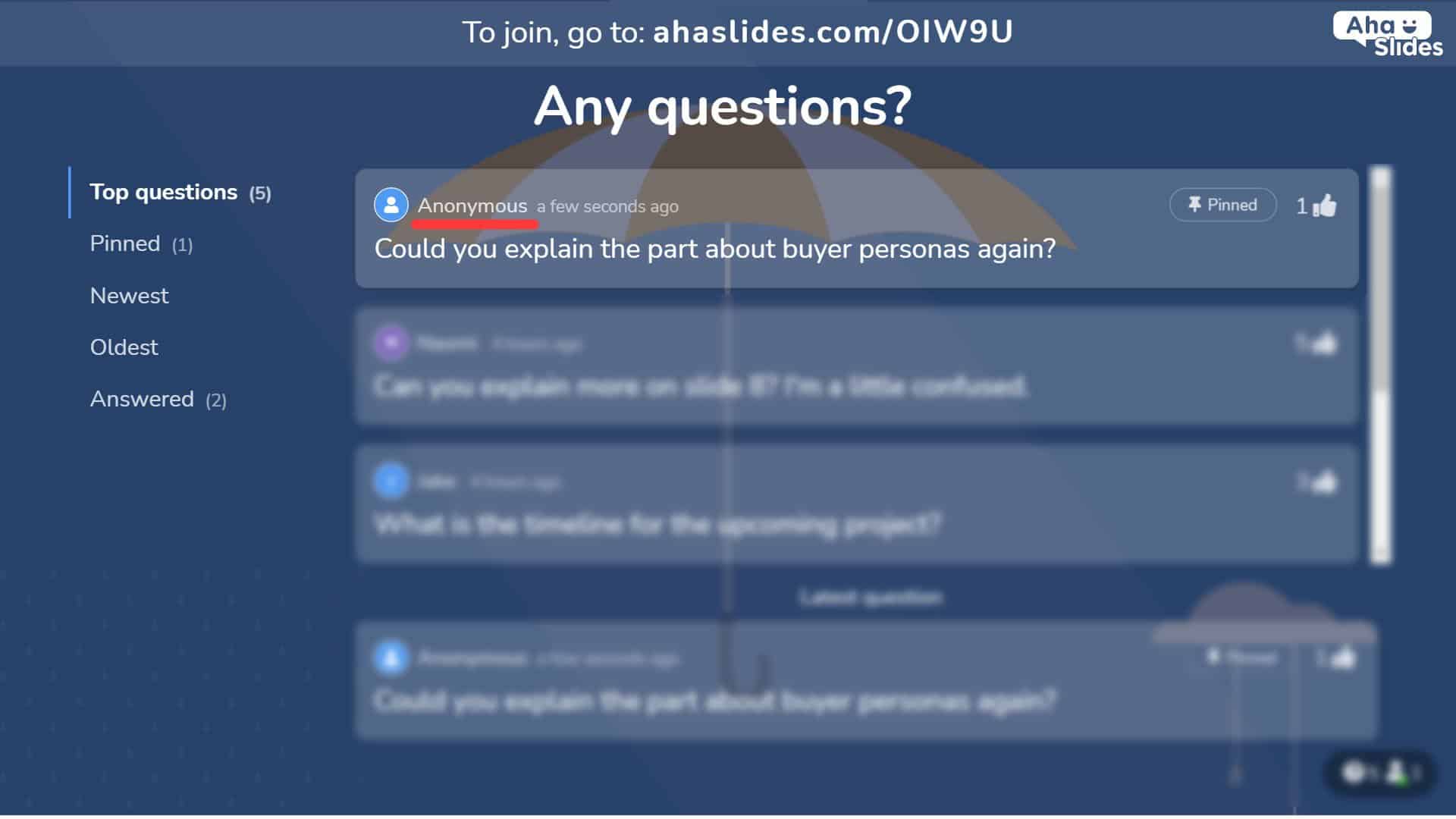 Or course, you can add more slides to PowerPoint, PowerPoint quiz, q&a slide in PowerPoint or q&a images for ppt… in any way you like. But, it would be much easier if your presentation was on AhaSlides.
Were you looking for More Interactive PowerPoint ideas?
With the power of interactivity in your hands, knowing what to do with it is not always easy.
Need more interactive PowerPoint presentation samples? Luckily, signing up for AhaSlides comes with unlimited access to the template library. This is a library of instantly downloadable presentations chock full of ideas for engaging your audience in an interactive PowerPoint.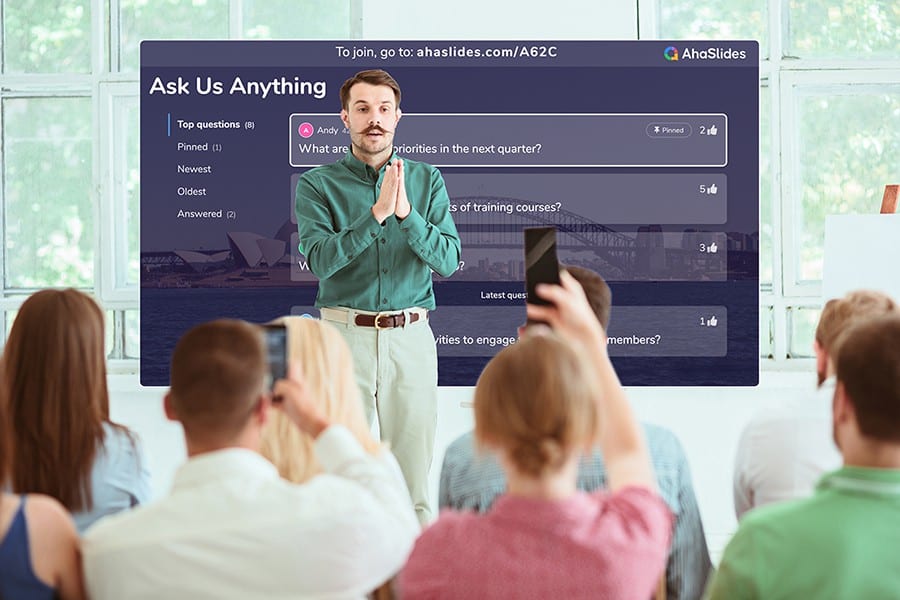 Get started in seconds..
Sign up for free and build your interactive PowerPoint from a template.
Try it free ☁️
FAQ
Frequently Asked Questions
---
Got a question? We've got answers.